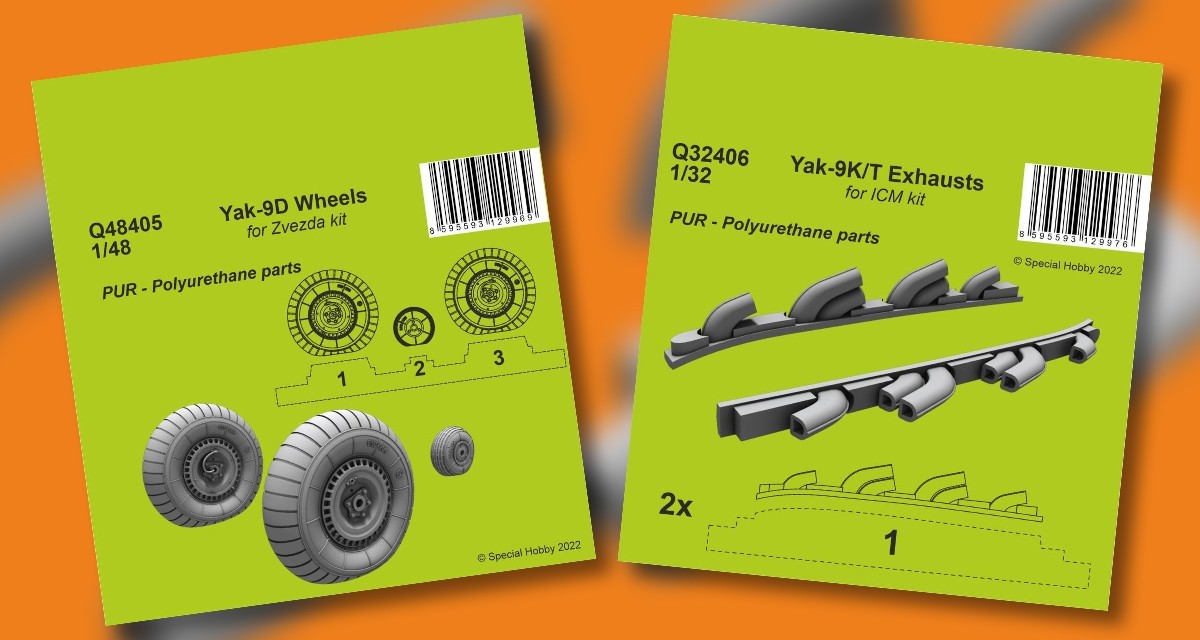 Yak-9D Exhausts 1/48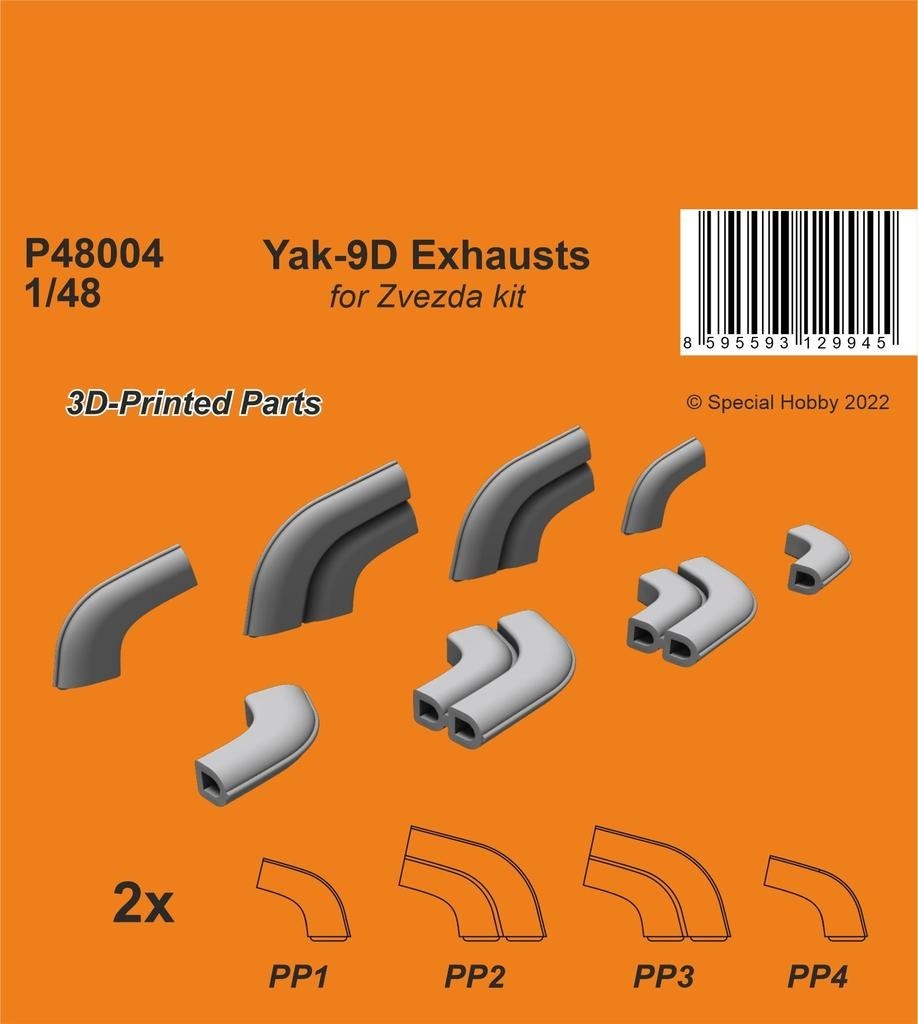 Printed exhausts directly replace the original styrene items, offer much better detail and have their ends hollowed out. Designed for Zvezda's Yak-9D model.

Item #P48004 - Price: 4.70 Euros
Yak-9D Wheels 1/48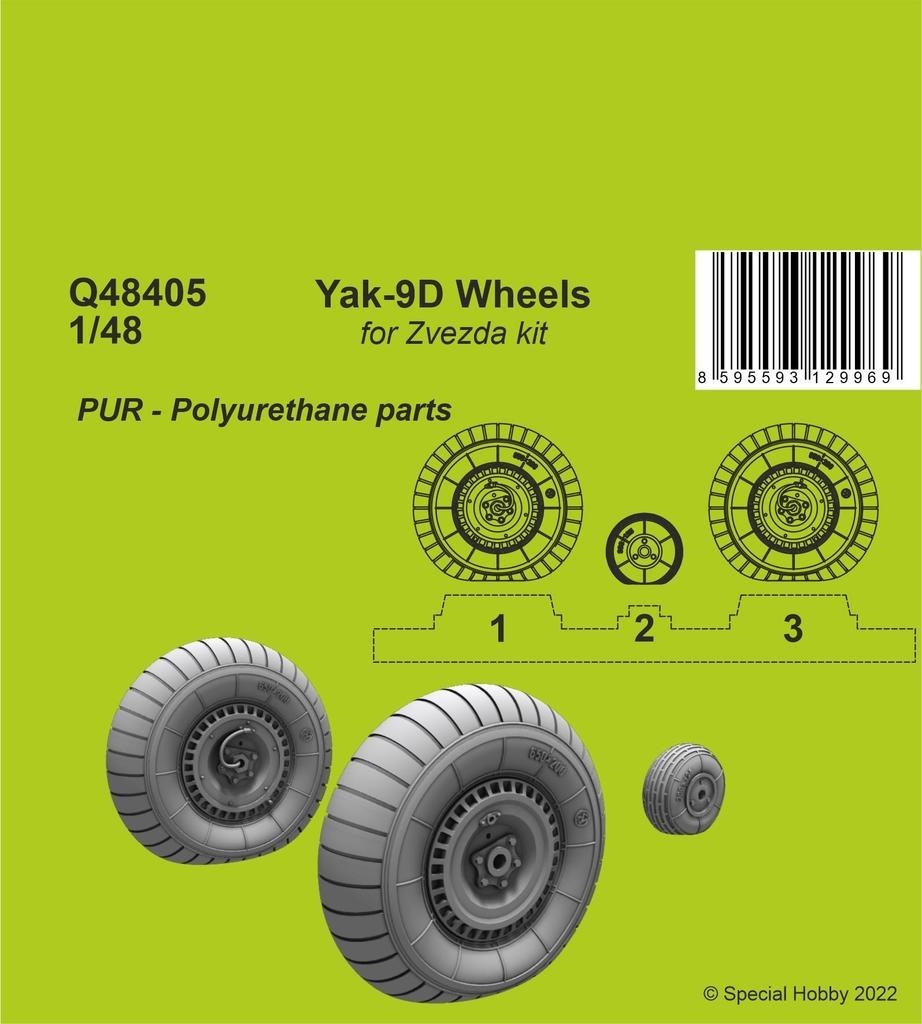 Finely detailed, weighted wheels for the new Zvezda Yak-9D kit.

Item #Q48405 - Price: 4.00 Euros
Yak-9T Exhausts 1/32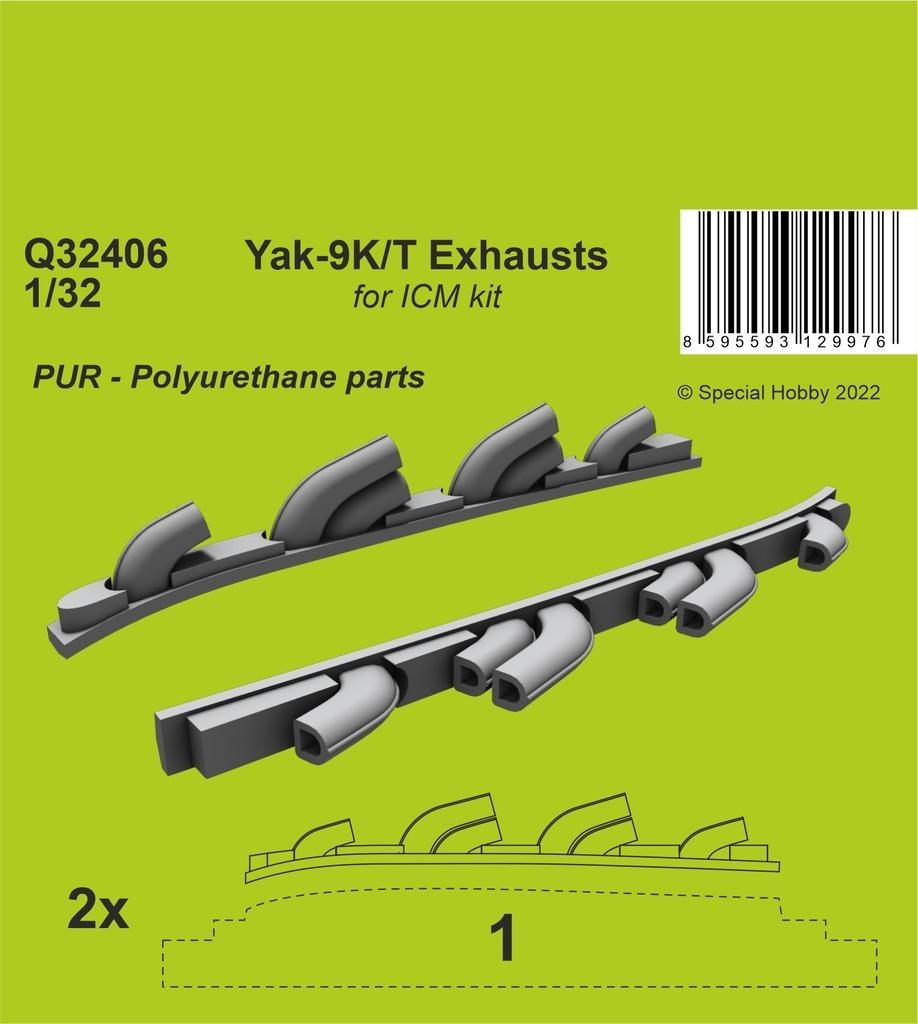 Resin cast exhausts with hollowed out ends and some more detail are a direct replacement of the original styrene ones of ICM's Yak-9 kit.

Item #Q32406 - Price: 6.00 Euros
Yak-9T Wheels 1/32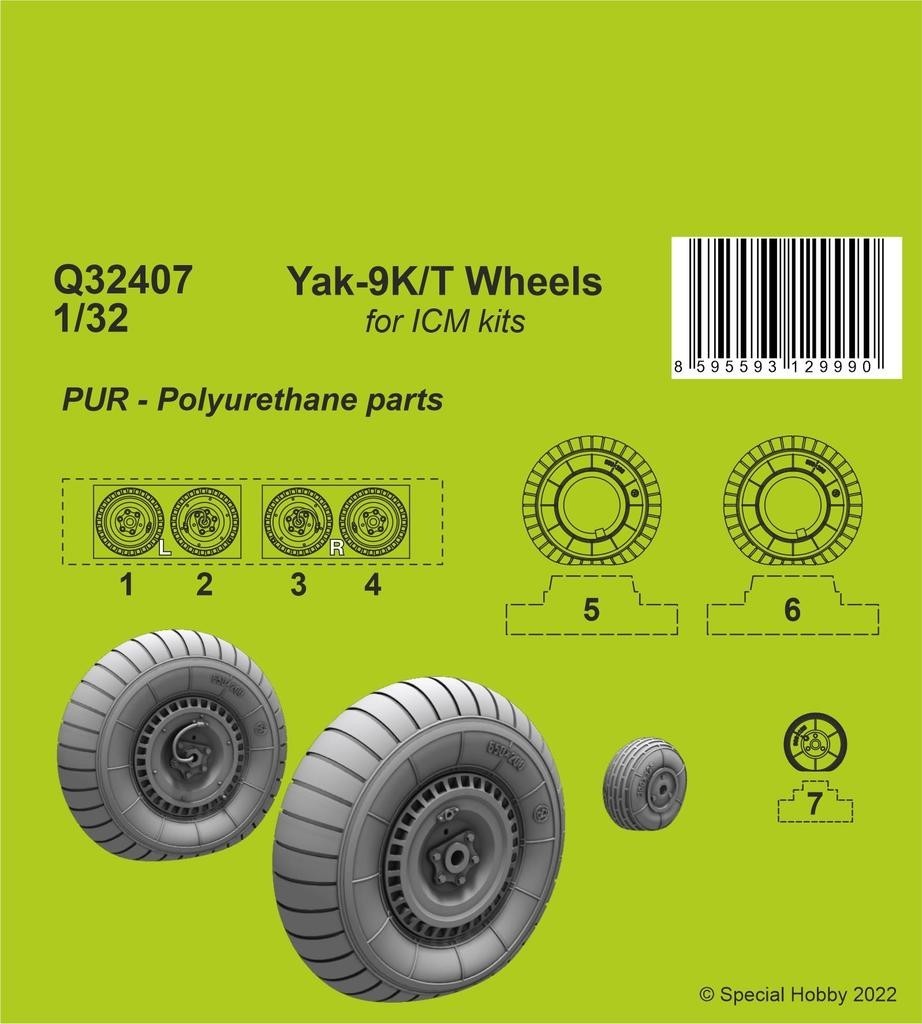 Undercarriage wheels with weighted tyres and plenty of detail. For the new ICM Yak-9K and Yak-9T kits.

Item #Q32407 - Price: 6.00 Euros
All the upgrades are available now from Special Hobby.
Please remember, when contacting retailers or manufacturers, to mention that you saw their products highlighted here - on AEROSCALE