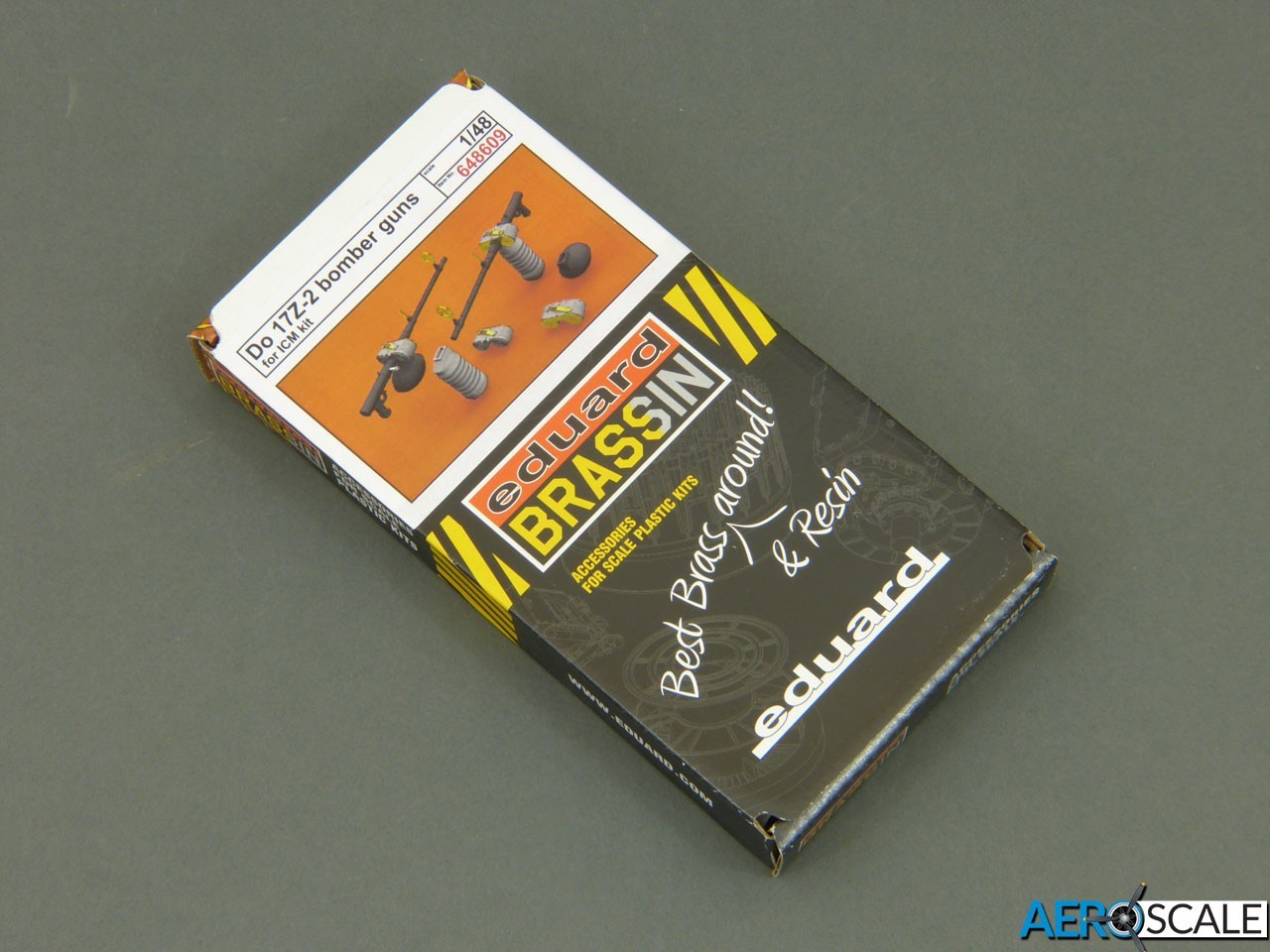 The parts are packed in a neat little flip-top cardboard box, and the review sample arrived perfectly intact. Inside are 3 small zip-lock bags containing:
30 x resin parts
44 x etched brass parts
Also included is a neatly illustrated sheet of instructions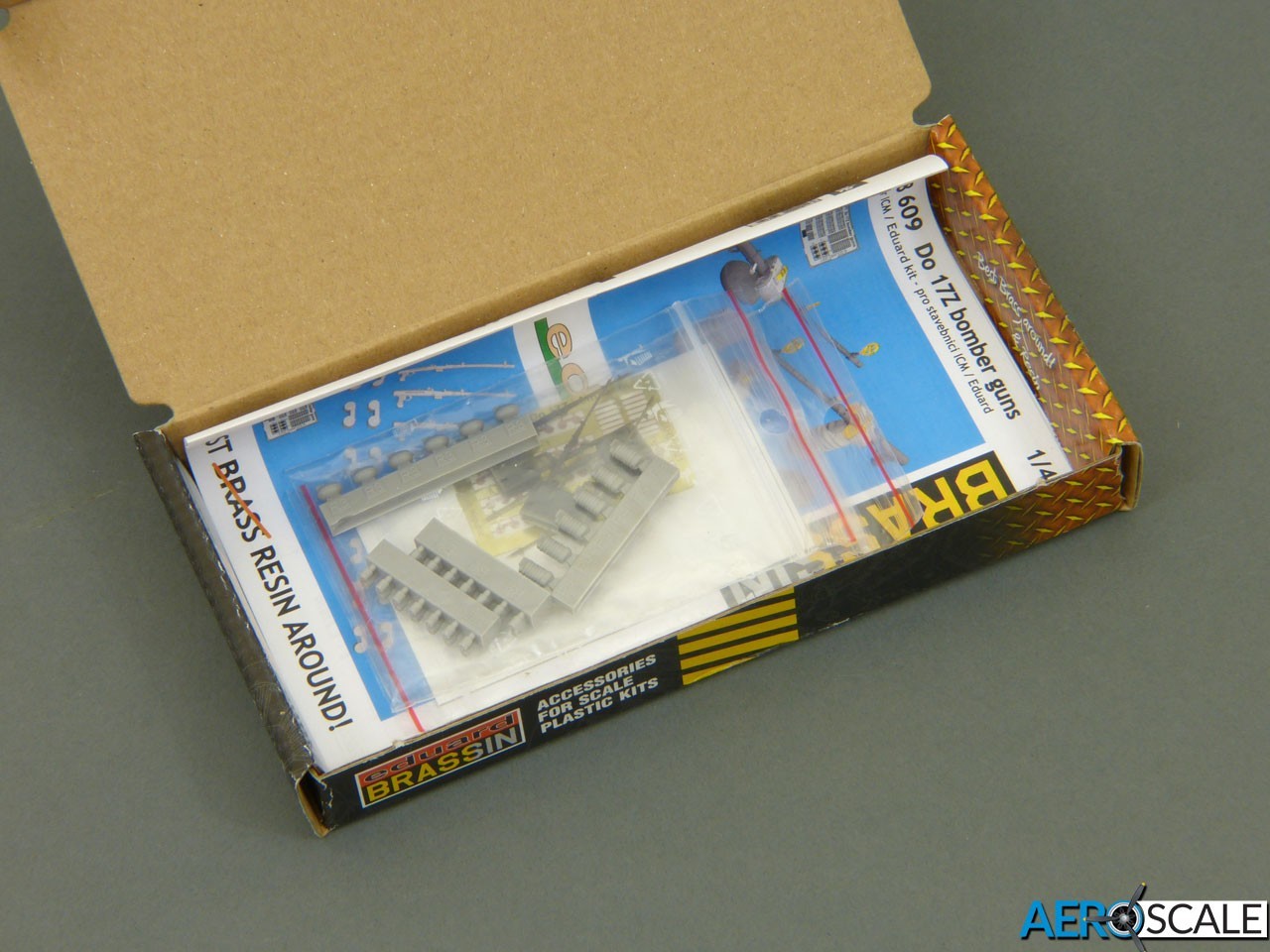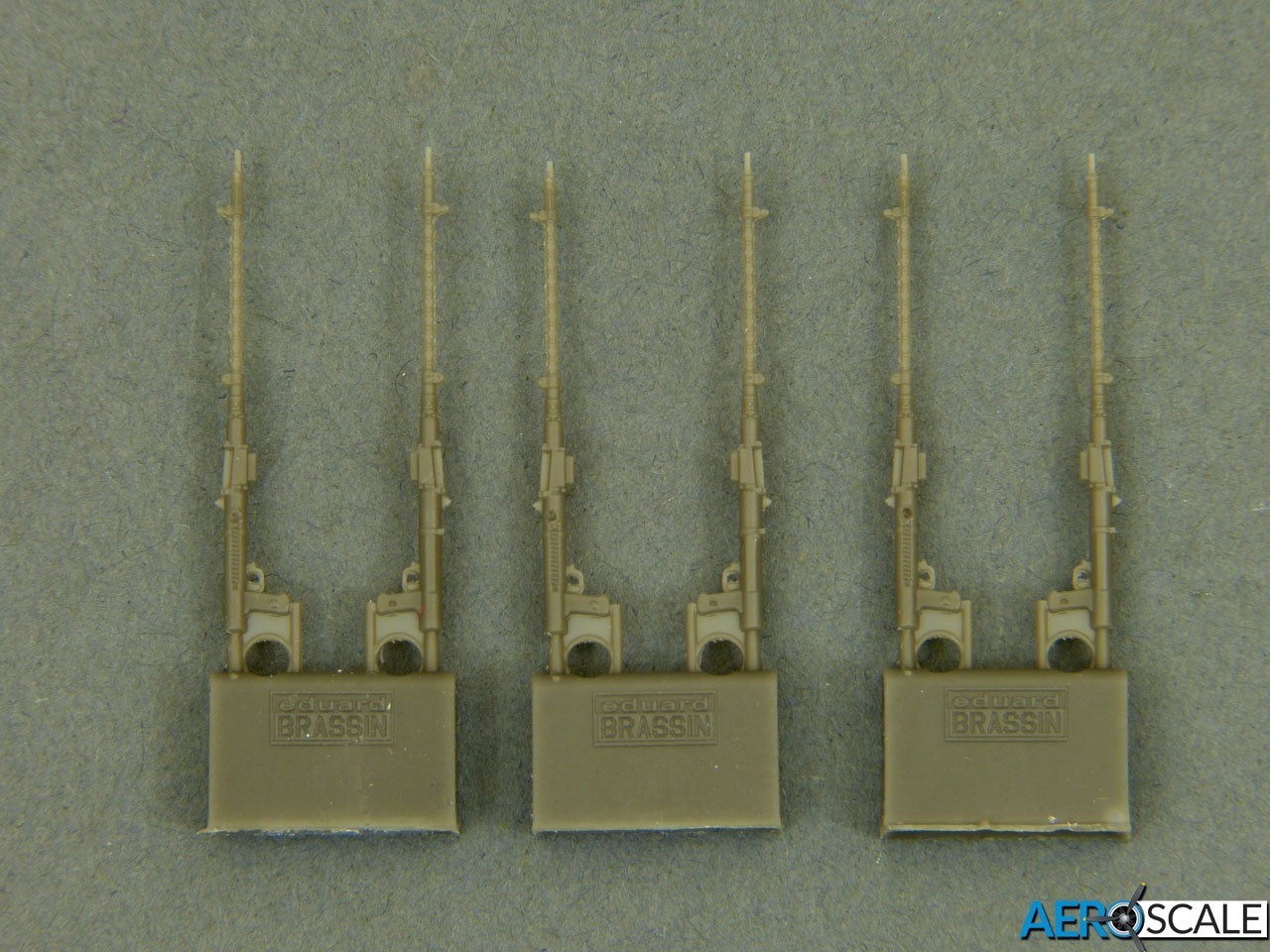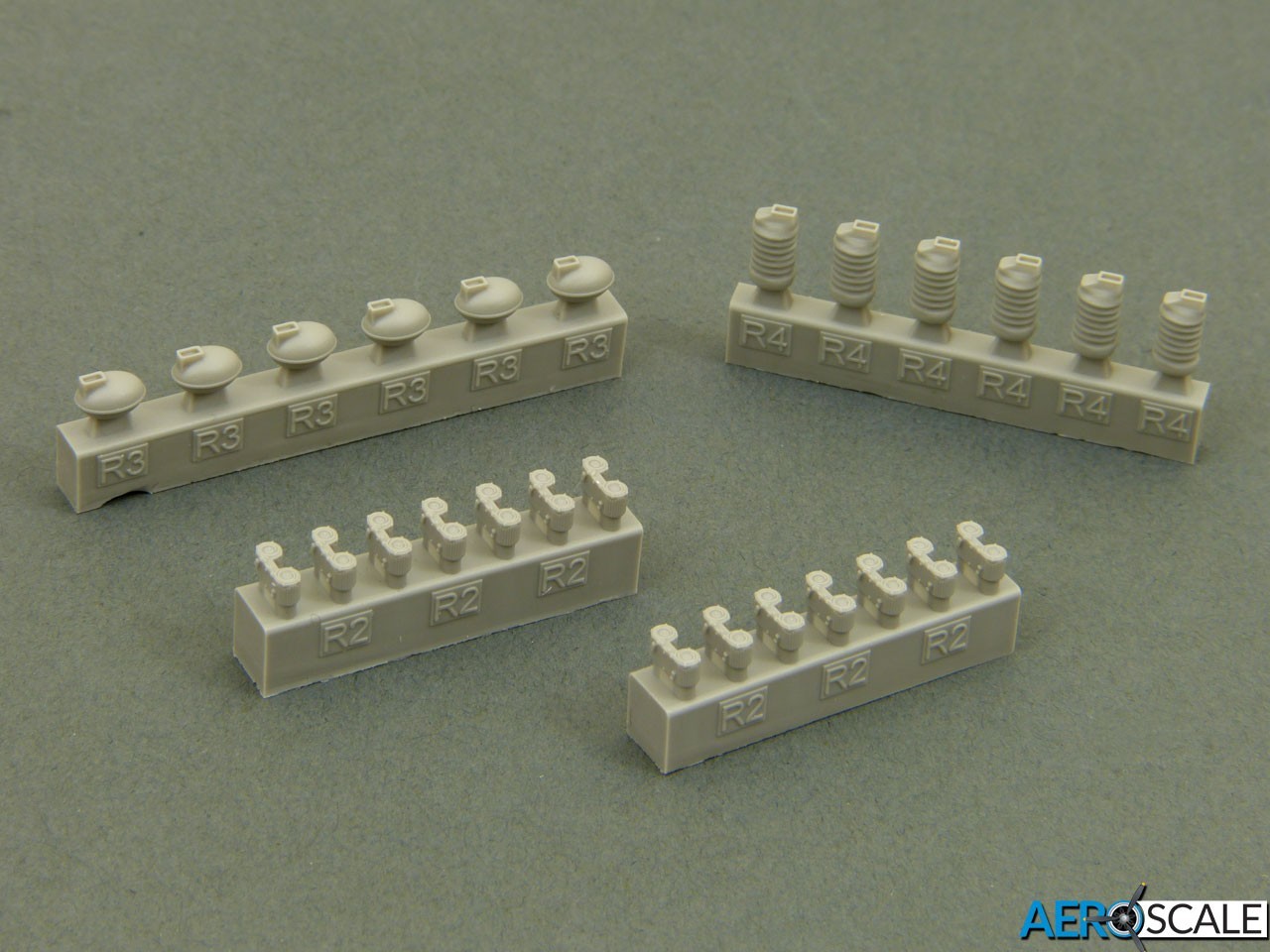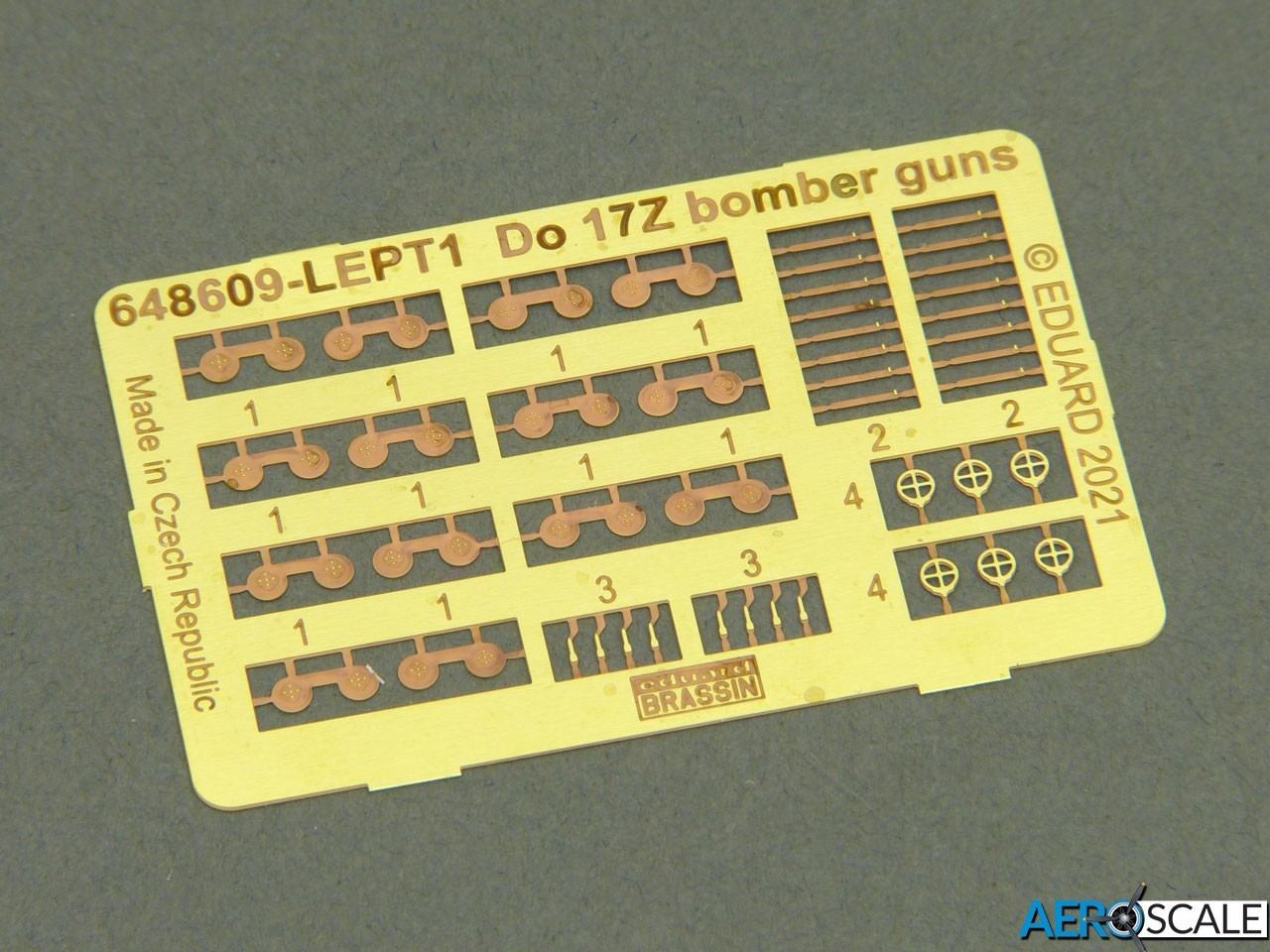 The set provides parts for 6 x machine guns and 14 x "saddle drum" magazines. Each gun  has the option of being fitted with a choice of containers for spent cartridges.
The casting is flawless in the review set, with the guns boasting superbly crisp and delicate detail that totally eclipses the original styrene versions. A high point for me has to be the tiny hollowed out trigger guard and visible mechanism inside the slot along the breech.
Preparation should be quick and straightforward, with a very light attachment between the gun and the casting block, and just a small stub of excess resin to remove at the end of the barrel. 
Completing the guns are a pair of photo-etched sights, while the modeller has to add a bolt from fine wire or stretched sprue.  
The magazines comprise 3 parts each - the resin magazine itself, plus an etched fascia and handle.
The inclusion of over a dozen magazines is welcome, but it's certainly not excessive; period photos show the Do 17's cockpit crammed with ammunition in every available space. For this reason, I'd also use the kit's styrene ammo drums in less easily visible places to bulk things out.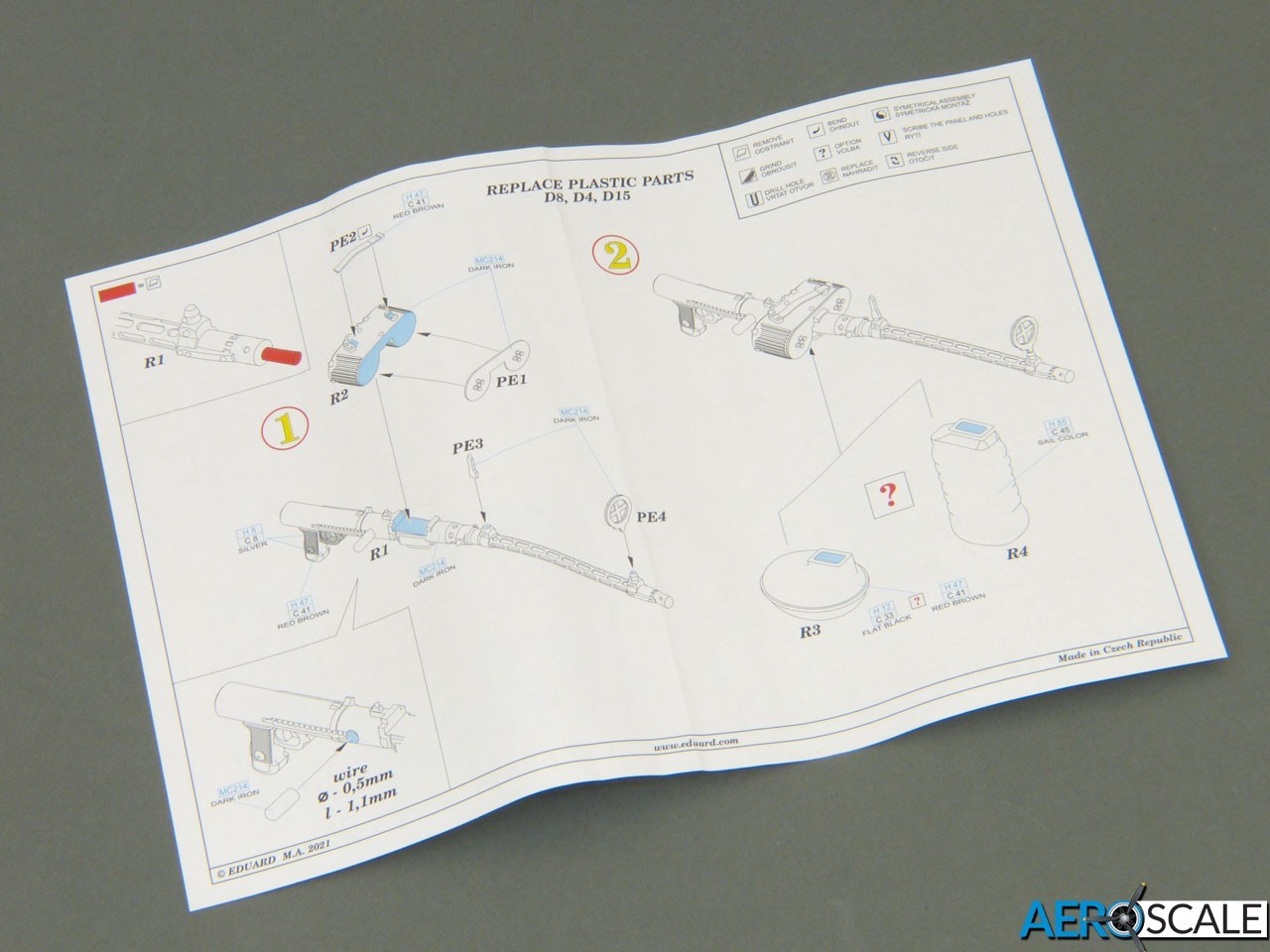 The instructions are very clear, with colour-shaded diagrams showing attachment points where excess resin must be removed. Unfortunately, what they don't show is how to fit the guns to the model. It's a bit of an oversight, and won't be totally straightforward to sort out; the original styrene guns feature moulded-on ball-mountings, so I think you may have to make something similar out of tiny beads or the like.

Conclusion
Eduard's Brassin MG 15s are beautifully produced and will definitely enhance their Do 17Z (reviewed here: https://aeroscale.net/news/kampfstift---dornier-do-17z) - and, of course, the entire original ICM series of "Flying Pencils". While the set is specified for the Dornier, it's equally suitable for any 1:48 Luftwaffe aircraft carrying the MG 15 - and, beyond that, the gun continued in use as an infantry weapon after its usefulness waned as defensive armament in aircraft, so armour modellers could well find the set useful too.
Many thanks to Eduard for providing the sample for review.
Item #648609 is available now from Eduard - Price: 185,95 Kč (£6.17) before local sales tax.
Please remember, when contacting retailers or manufacturers, to mention that you saw their products highlighted here - on AEROSCALE