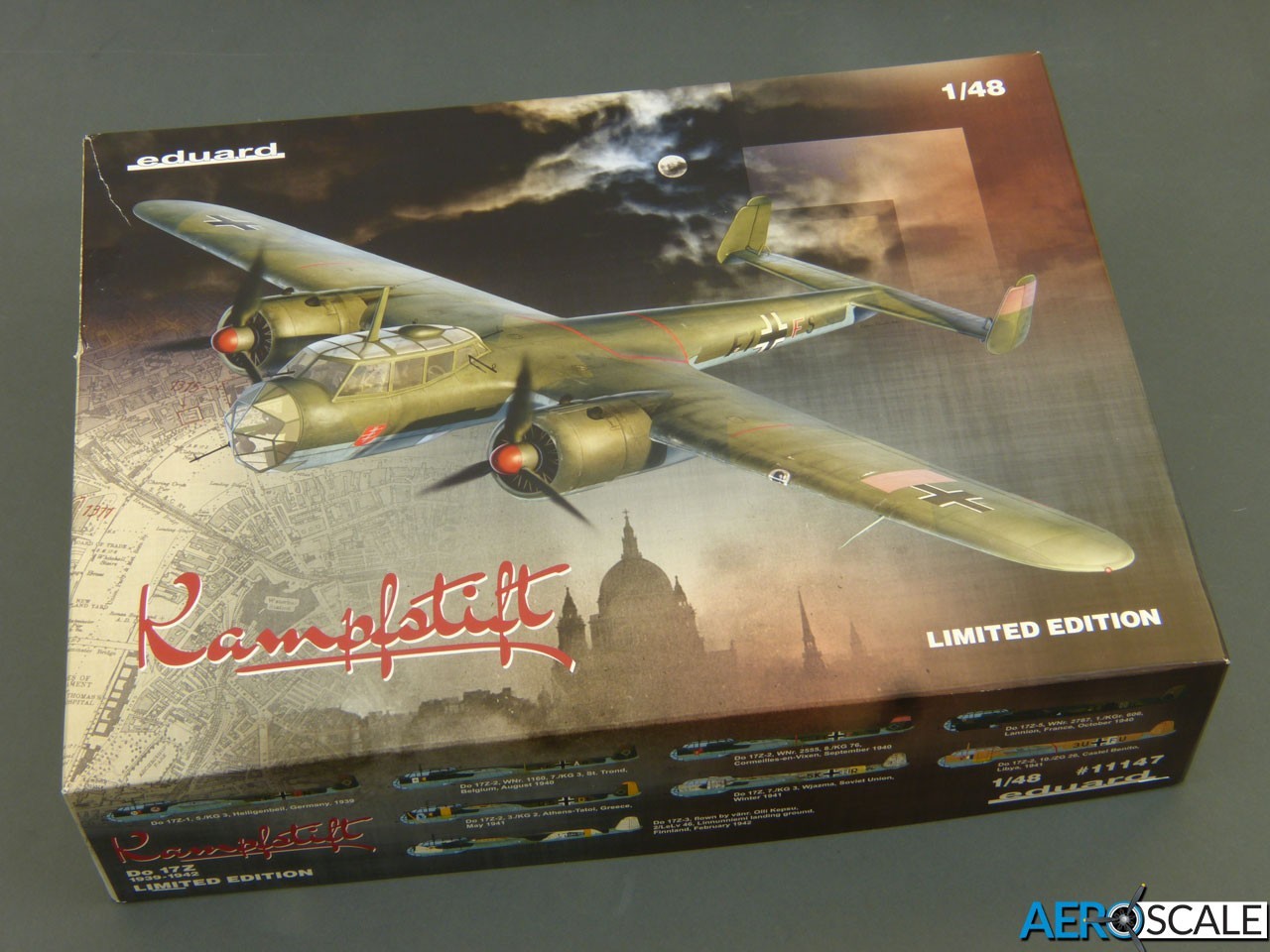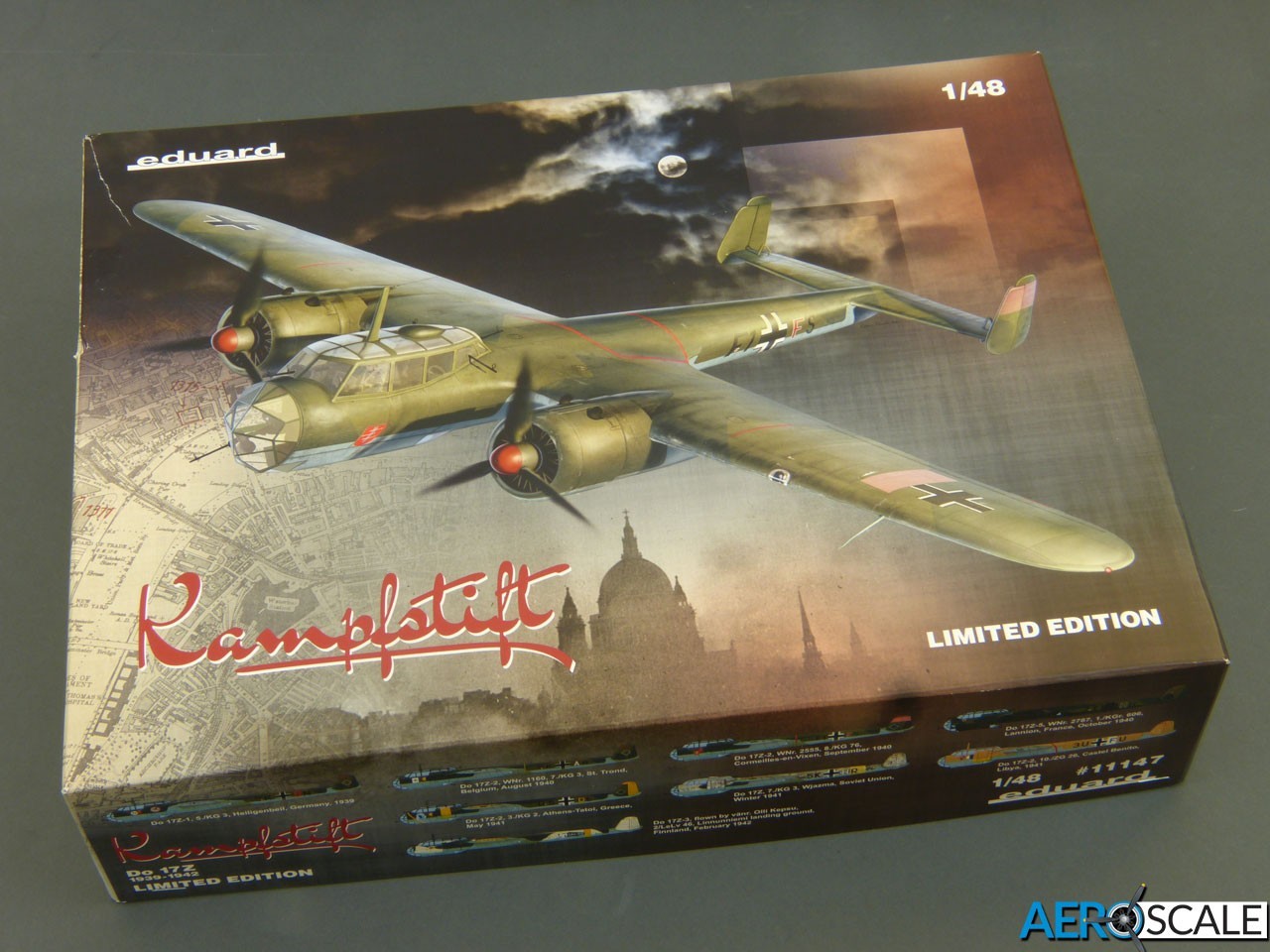 It's hard to believe that it's already over six years since I reviewed the first in ICM's extended run of "flying pencils" in the form of the Do 215B-4, the inline-engined version of the Do 17. Despite having added a few more in the range to my collection since, this is my first opportunity to examine a radial-engined version, so the new release is all the more welcome for me.
Comparing the re-boxed kit against an unopened Do 215B-4, Eduard have eschewed ICM's novel flip-top box in preference for a deeper conventional one. Both work fine, although I guess you could argue the new box is neater, because the lid doesn't flap about once opened and the box can also serve as two temporary storage trays for parts during assembly.
The main runners are packed together in a single bag, and something I'm not too keen on is the way the clear parts are squeezed in amongst them. True, they're in their own bag for protection, but it still increases the chance of them rubbing against sharp edges in transit.
Eduard's accessories are all packed in separate bags, adding up to an impressive tally of parts:
221 x grey styrene parts (plus 27 x unused)
8 x clear styrene parts (plus 7 x not needed)
7 x resin parts
206 x photo-etched parts - many pre-painted
A sheet of 62 x washi tape masks
Decals for 8 x colours schemes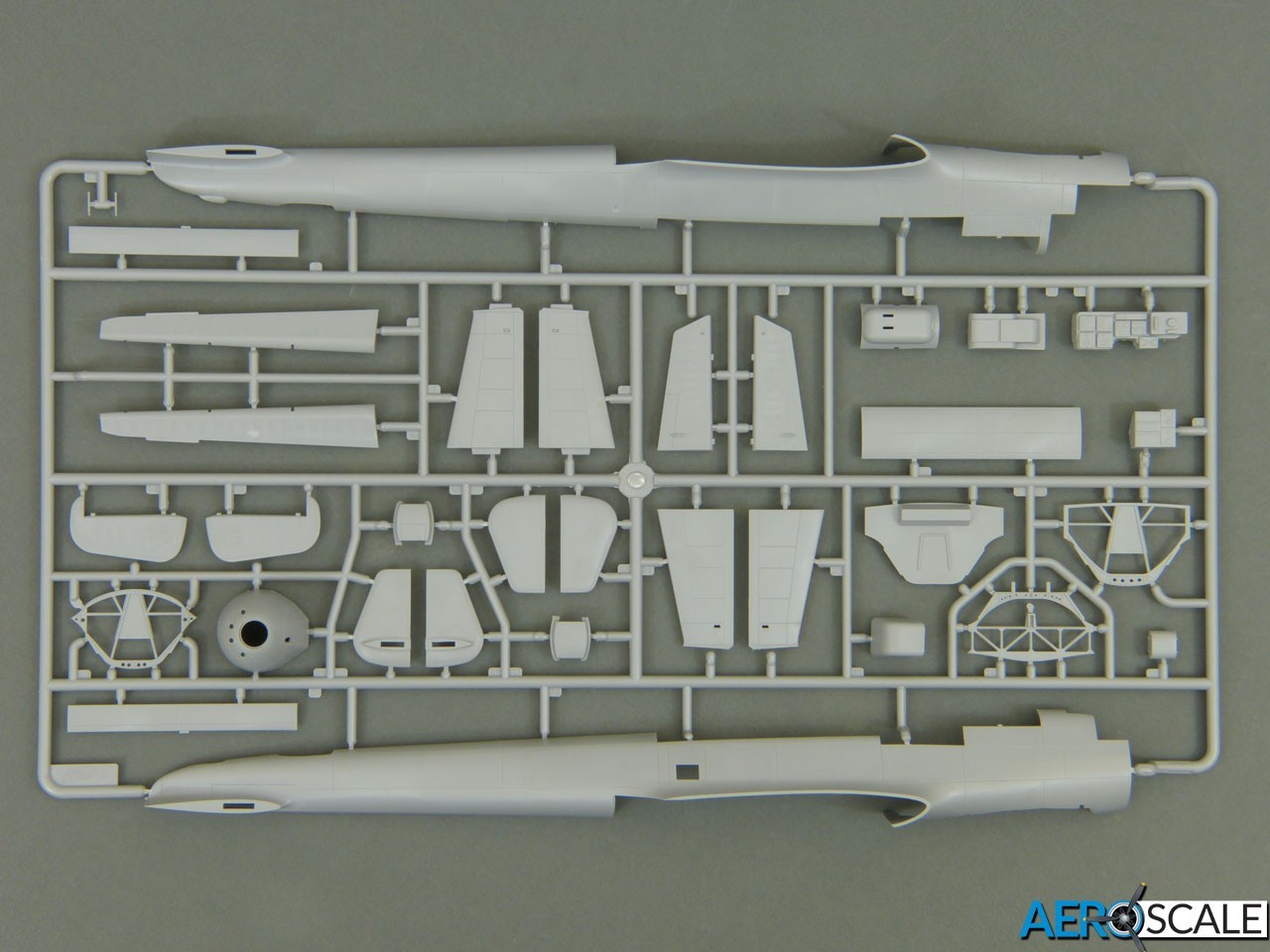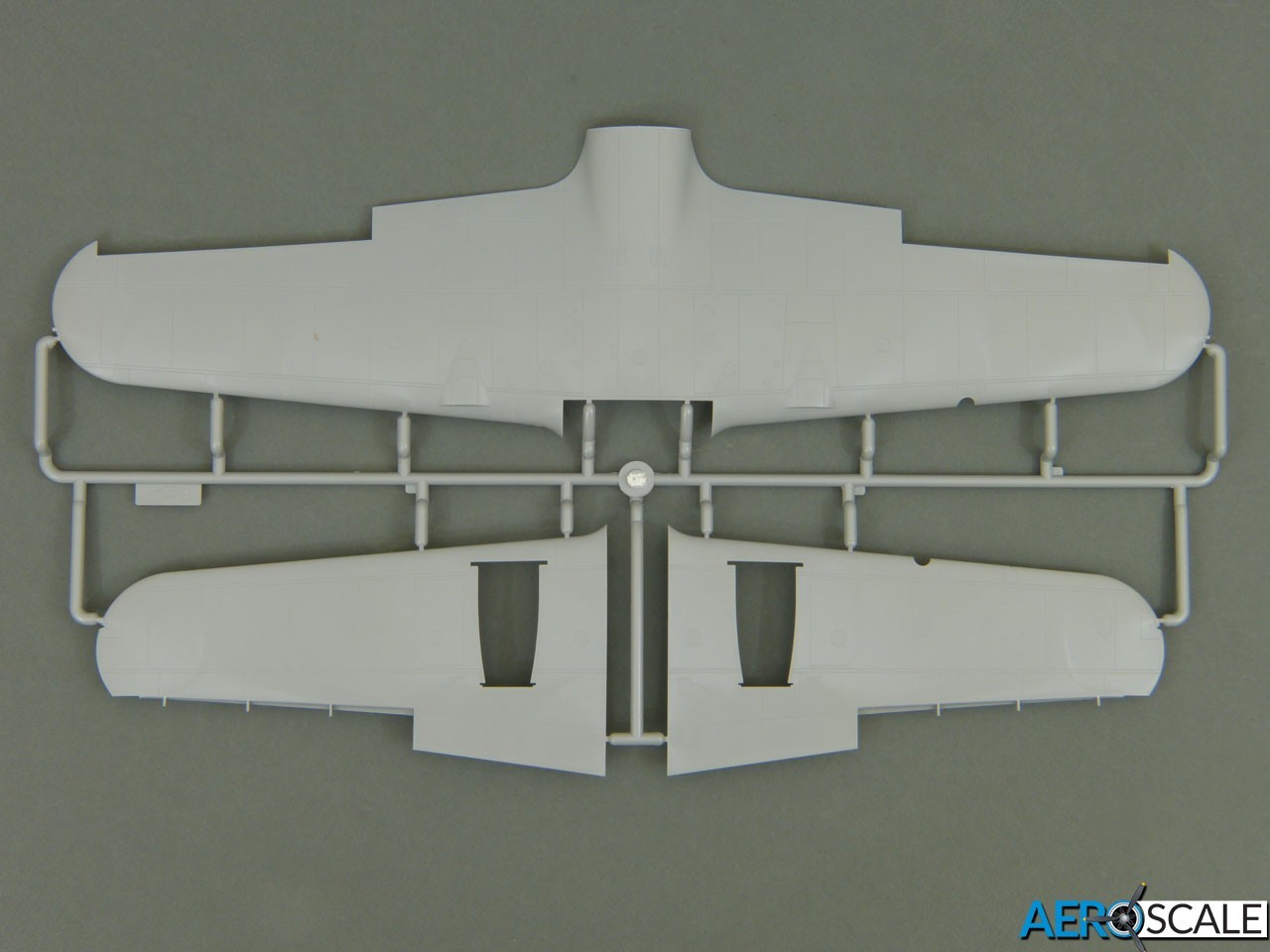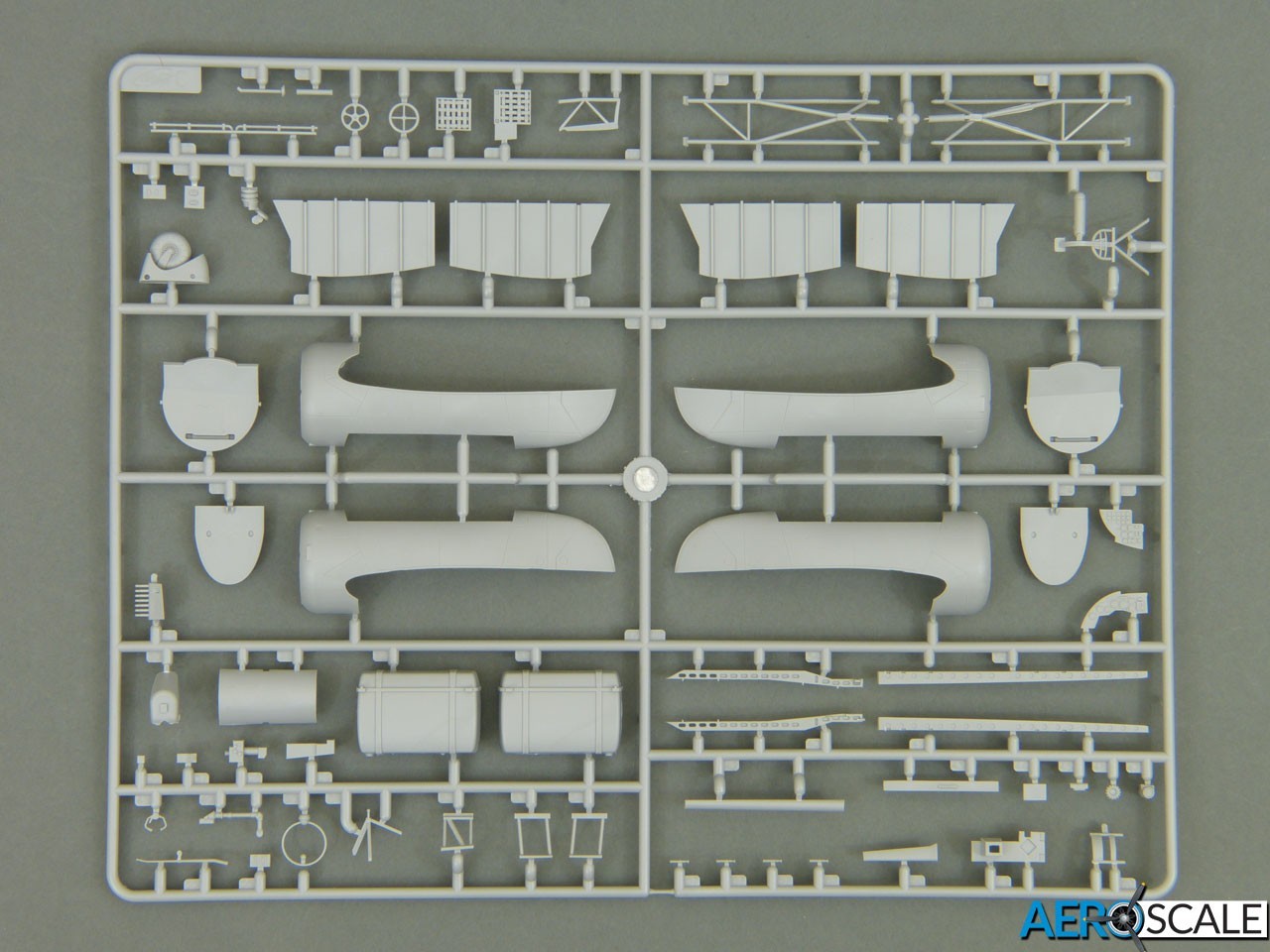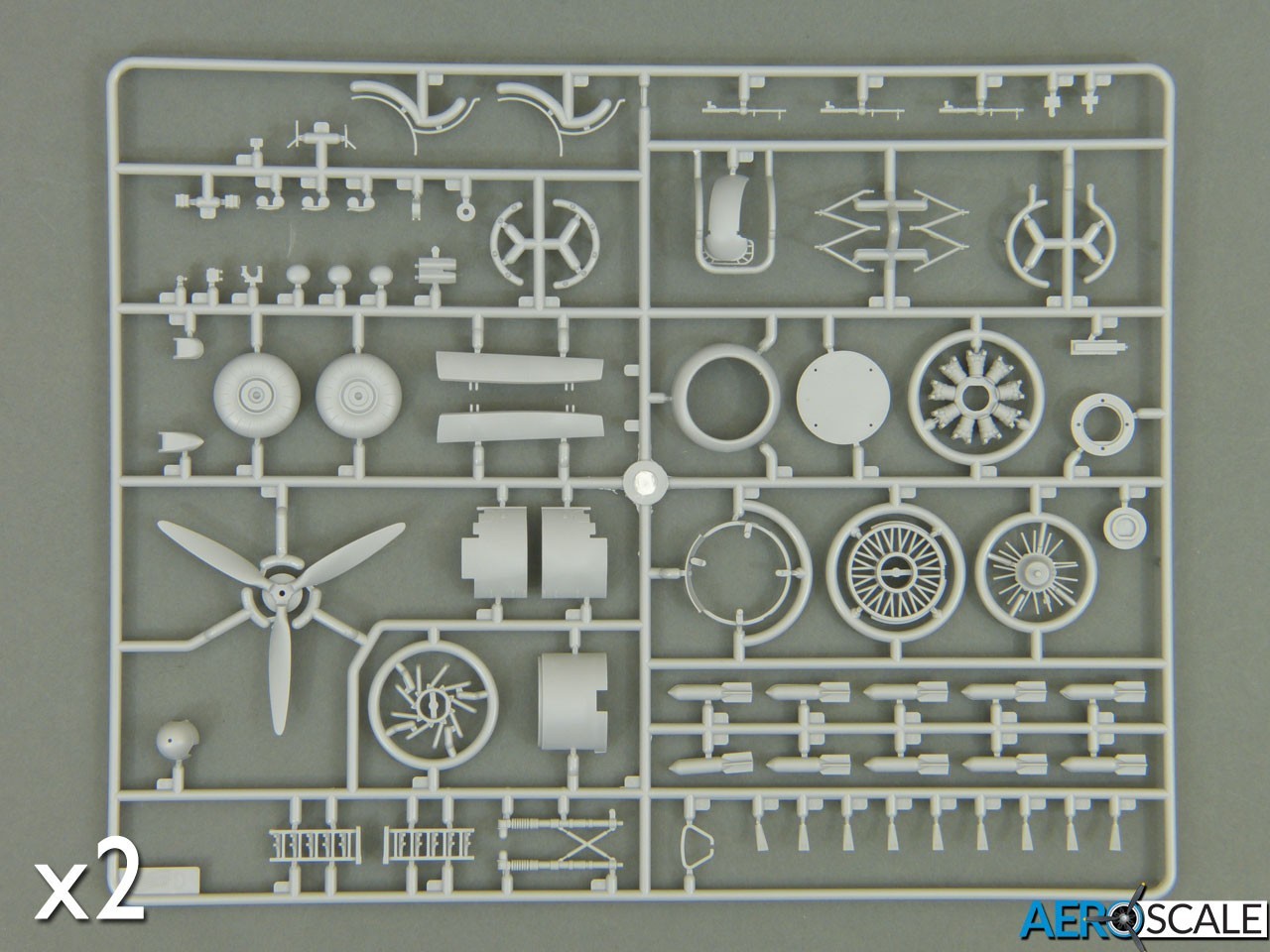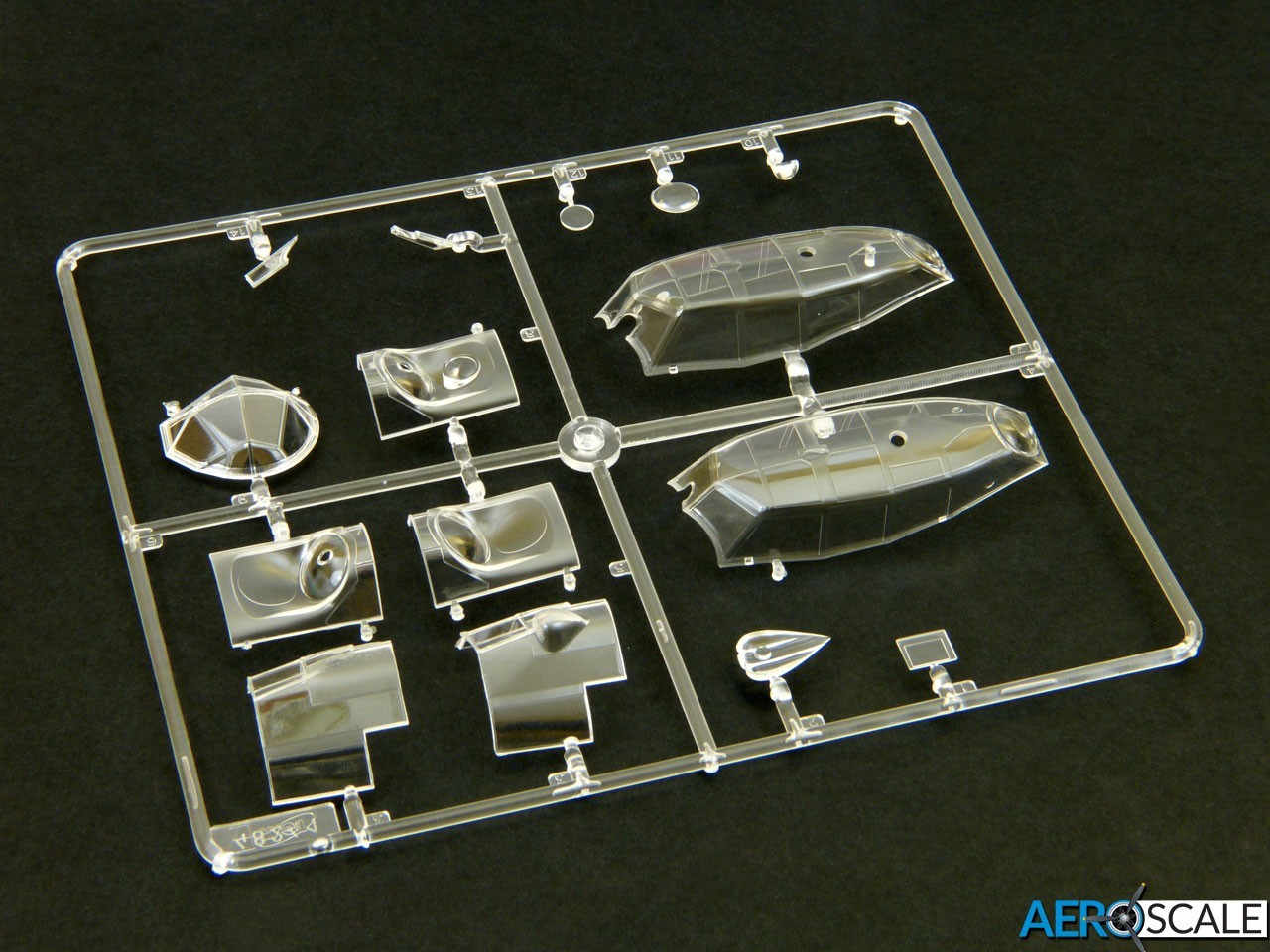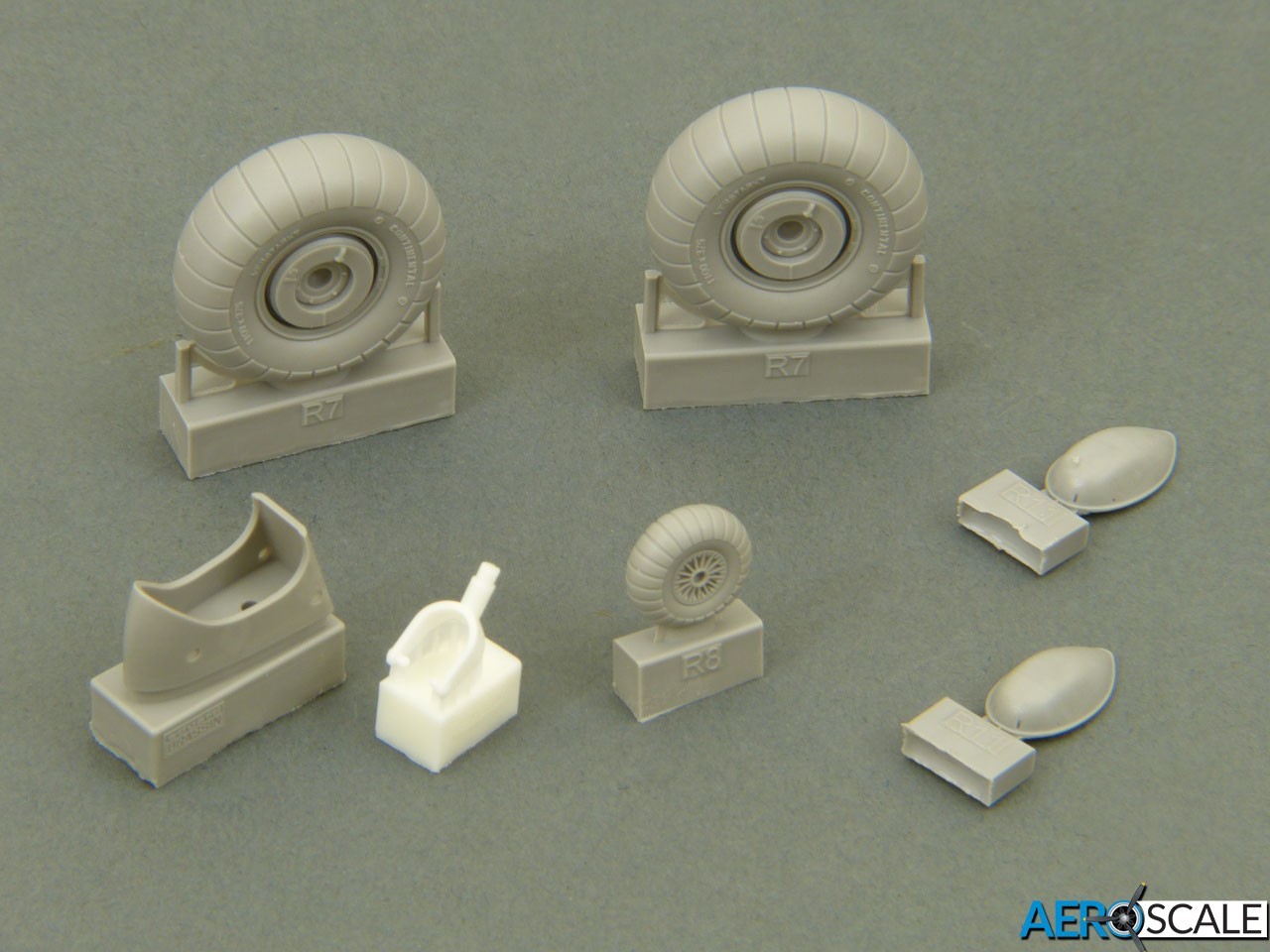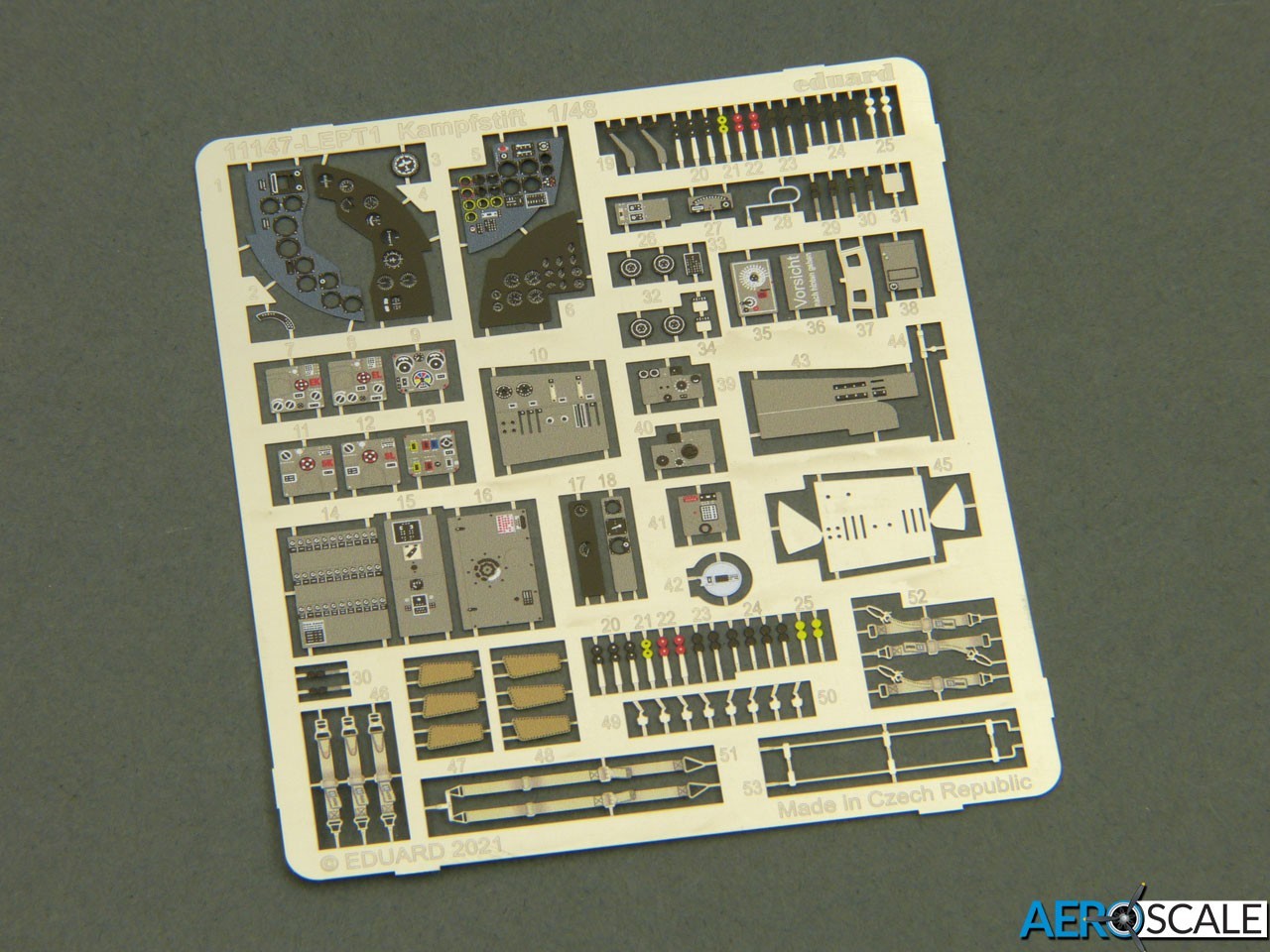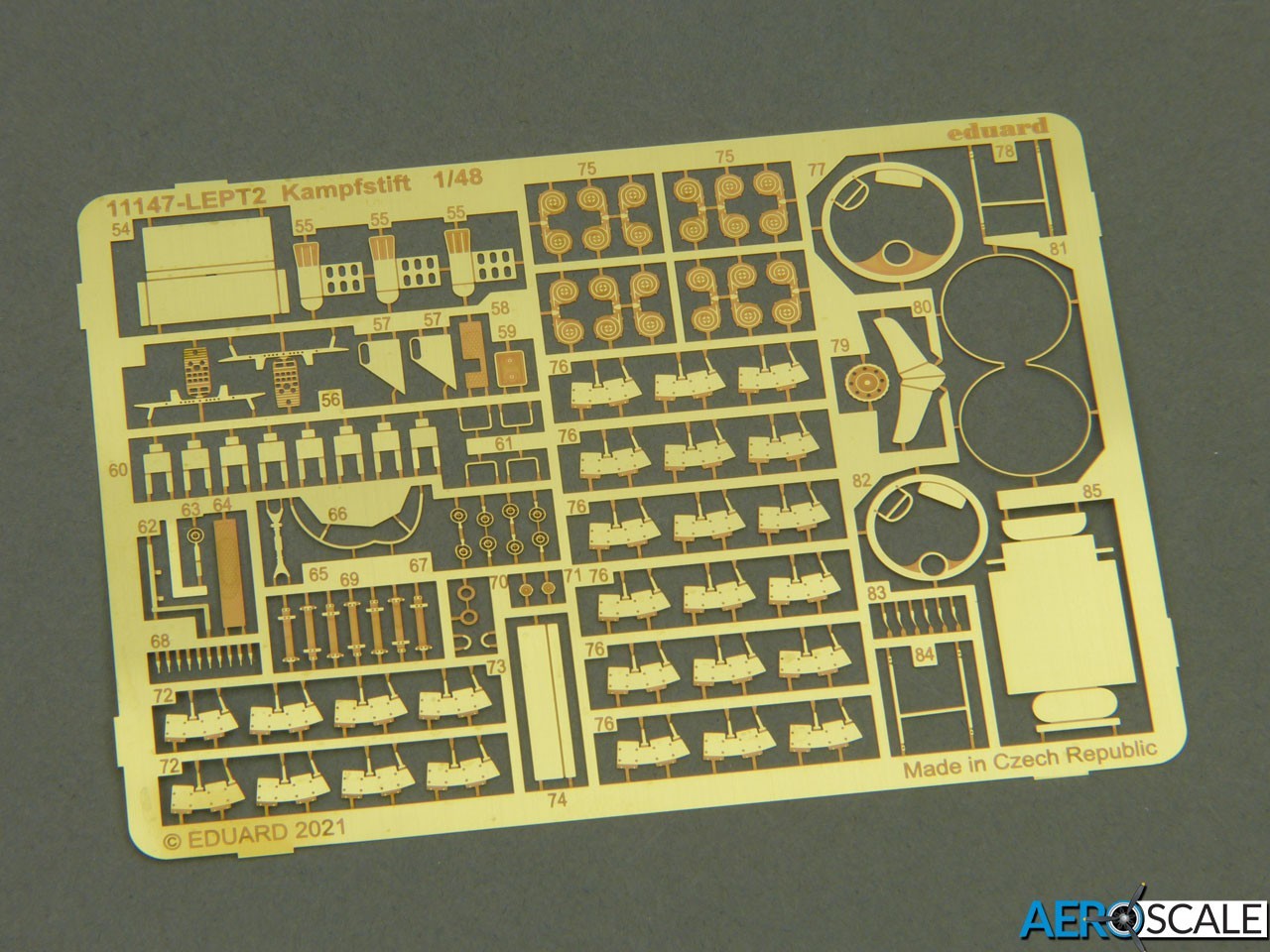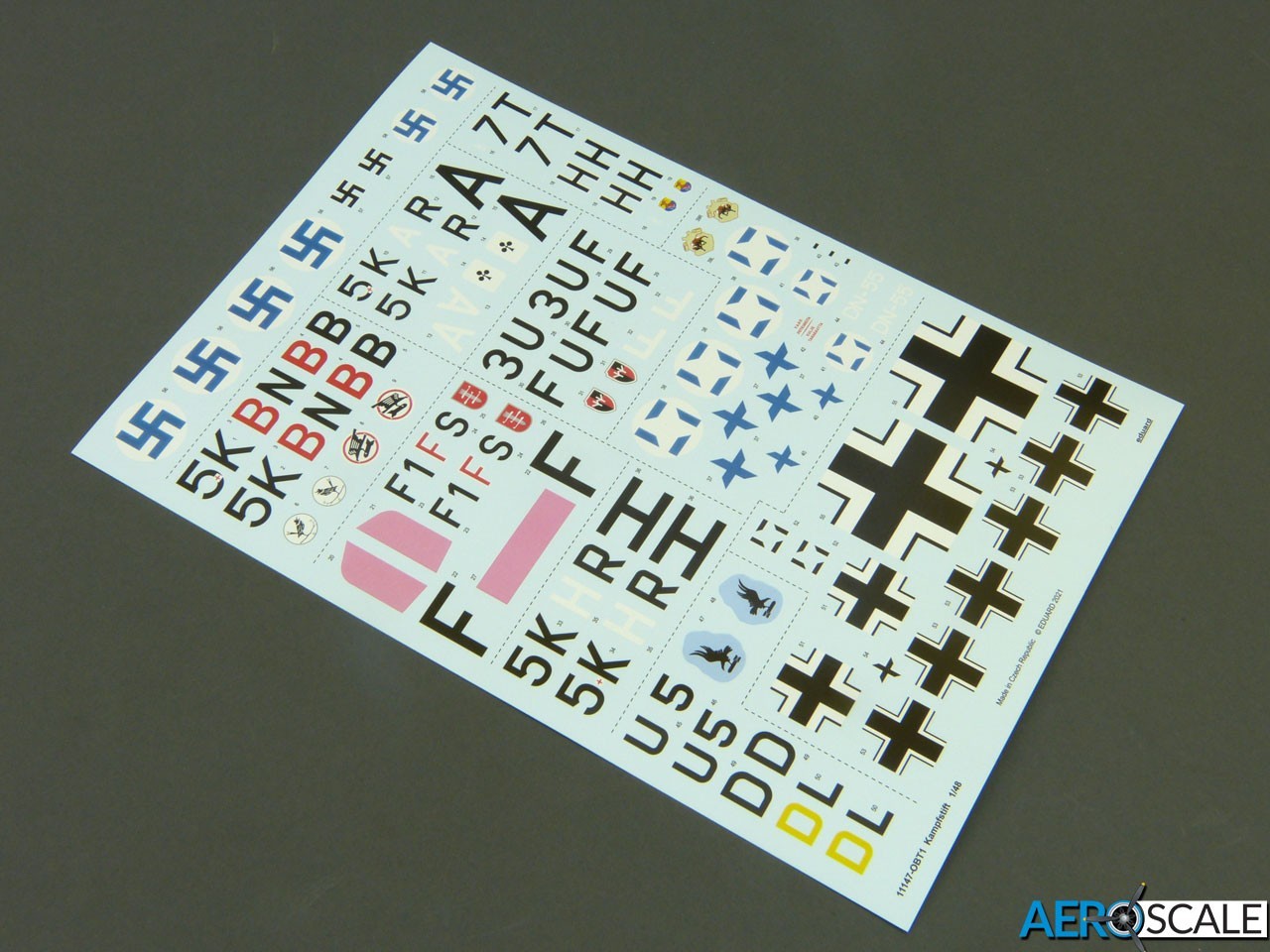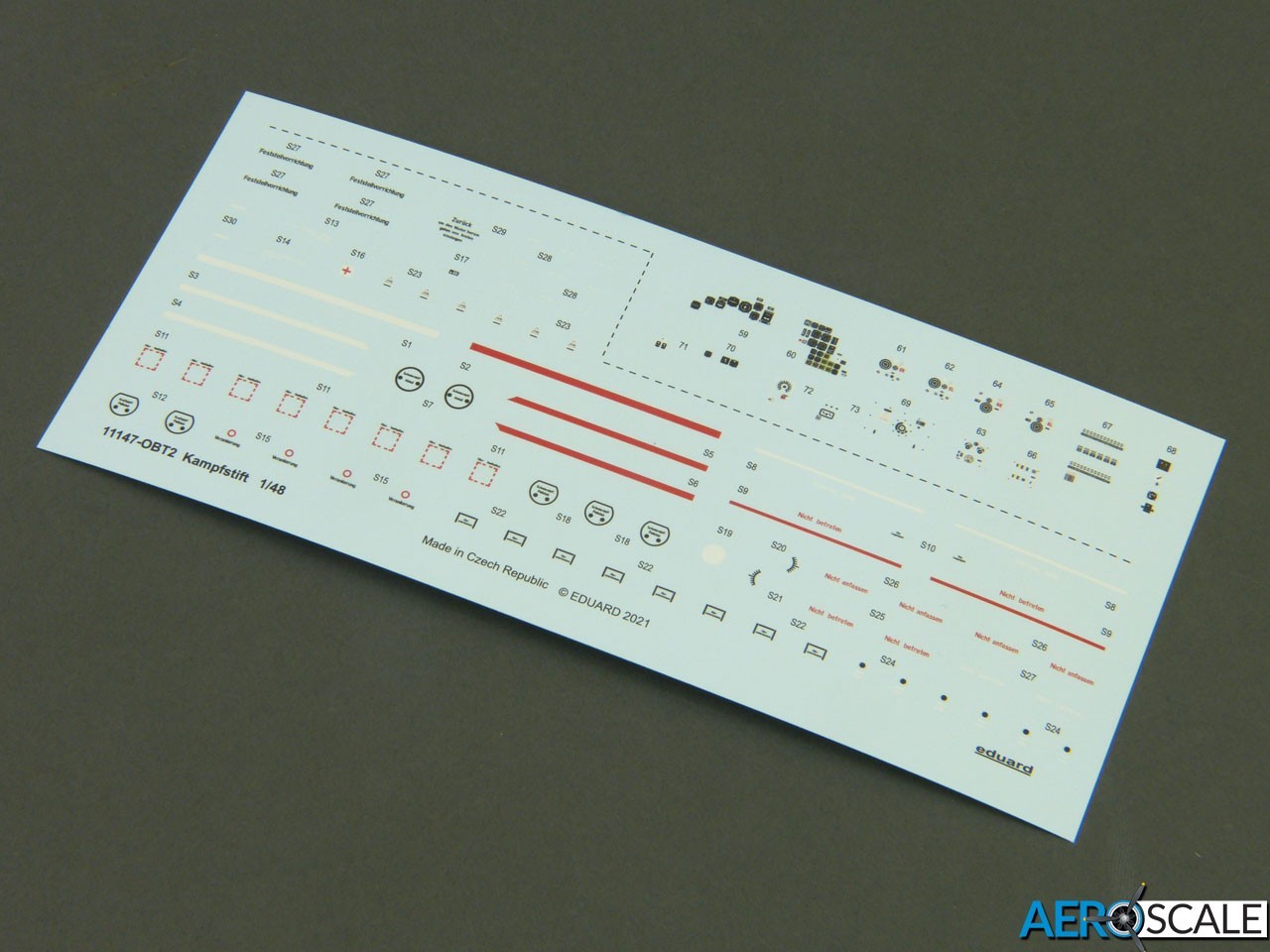 Despite effectively being in constant production since 2014, the styrene parts still look excellent, being crisply moulded with no signs of flash or sink marks. There are a few ejection pin marks in exposed areas, but they are mostly light and shouldn't take long to sort out.
The main airframe parts are unchanged from that first Do 215, with neatly engraved panel lines. The finish on the fabric-covered control surfaces is quite subtle, while the clear parts are beautifully produced, with a slightly frosted finish on the solid areas to make painting simpler. The overall fit was excellent in the original kit, so I have no reason to doubt that it will just as good now.
The one disappointment for me is that ICM haven't taken the opportunity during the intervening years to address the problem with the kit's tail. This lacks the distinctive hump for the incidence adjustment mechanism and the corresponding gap over the horizontal tailplanes. Sadly, Eduard haven't produced a Brassin correction for this either, which seems something of a missed opportunity, so I still recommend Sergey Kosachev's excellent Vector correction set, reviewed here: https://aeroscale.kitmaker.net/modules.php?op=modload&name=Reviews&file=index&req=showcontent&id=10945
 (Note, the review is on our archived site, so the url may change in future.)
Another point open to question is the vertical fins, because Björn Karlström's scale drawings published by Argus in the 1980s show the starboard fin offset by 3.5 degrees. It should be noted that the Vector set doesn't feature the offset.
A Few Details
As ICM's Do 17/ Do 215 series has been well covered on Aeroscale already, I'll make this more of a "first look" review and concentrate on what's new in this re-boxing. 
Honestly, "a few details" doesn't really do justice to the massive boost that Eduard have given to the standard kit's cockpit. You get an idea what's in store from the very start, where Stage 1 in the instructions deals with the throttle quadrant; whereas the basic kit makes do with a single plastic part, Eduard use 19 photo-etched pieces! 
A first scan through the instructions reveals nearly 150 parts devoted to the cockpit - and that's before you get to the guns and ammunition. By comparison, the standard ICM kit has around 40 parts in total - and that doesn't look at all shabby. Suffice to say, by the time all the extra details are installed, the completed Eduard "office" should look pretty amazing! 
The obvious improvements are the beautifully pre-coloured instrument panel, radios and side consoles, along with the seat harnesses, but there is simply a mass of extra detail piled into every nook and cranny of the cockpit. As usual, the pre-colouring looks a little speckled in the extreme close-up photos, but to the naked eye the quality is exceptional - far better than I could ever hope to manage by hand. The one point that you'll have to be careful over is matching Eduard's interpretation of RLM 02 with whichever paint brand you're using for the rest of the cockpit.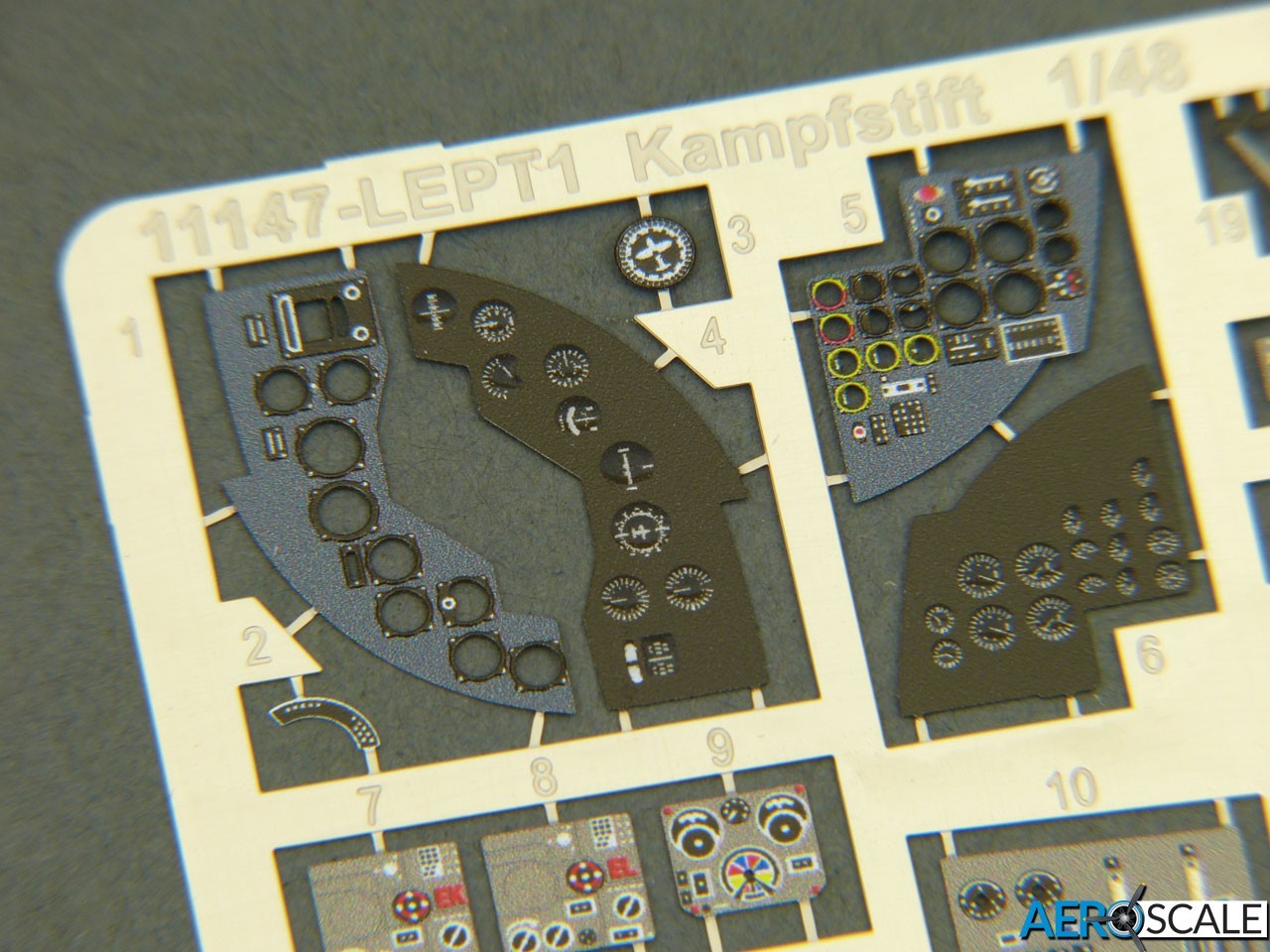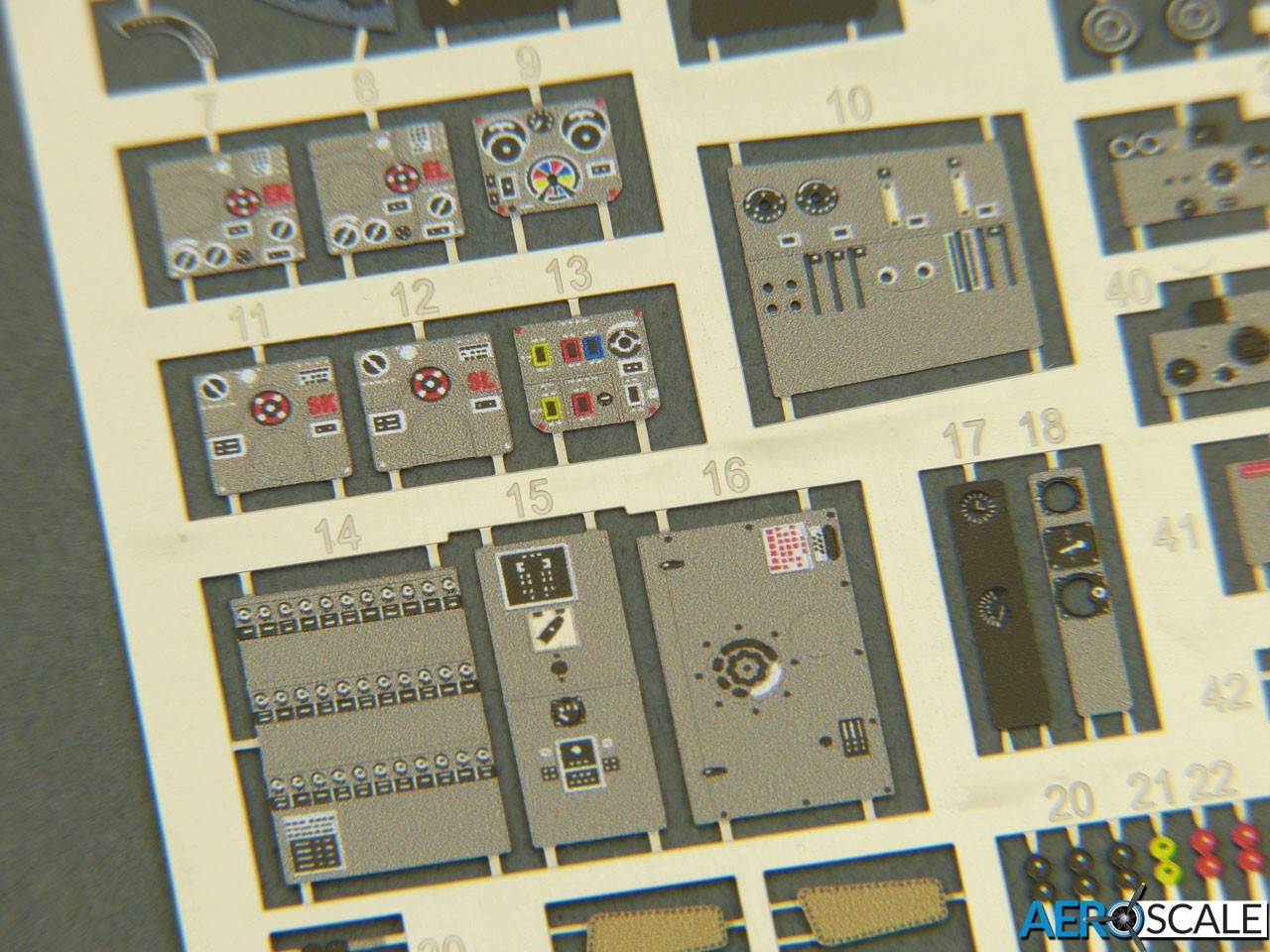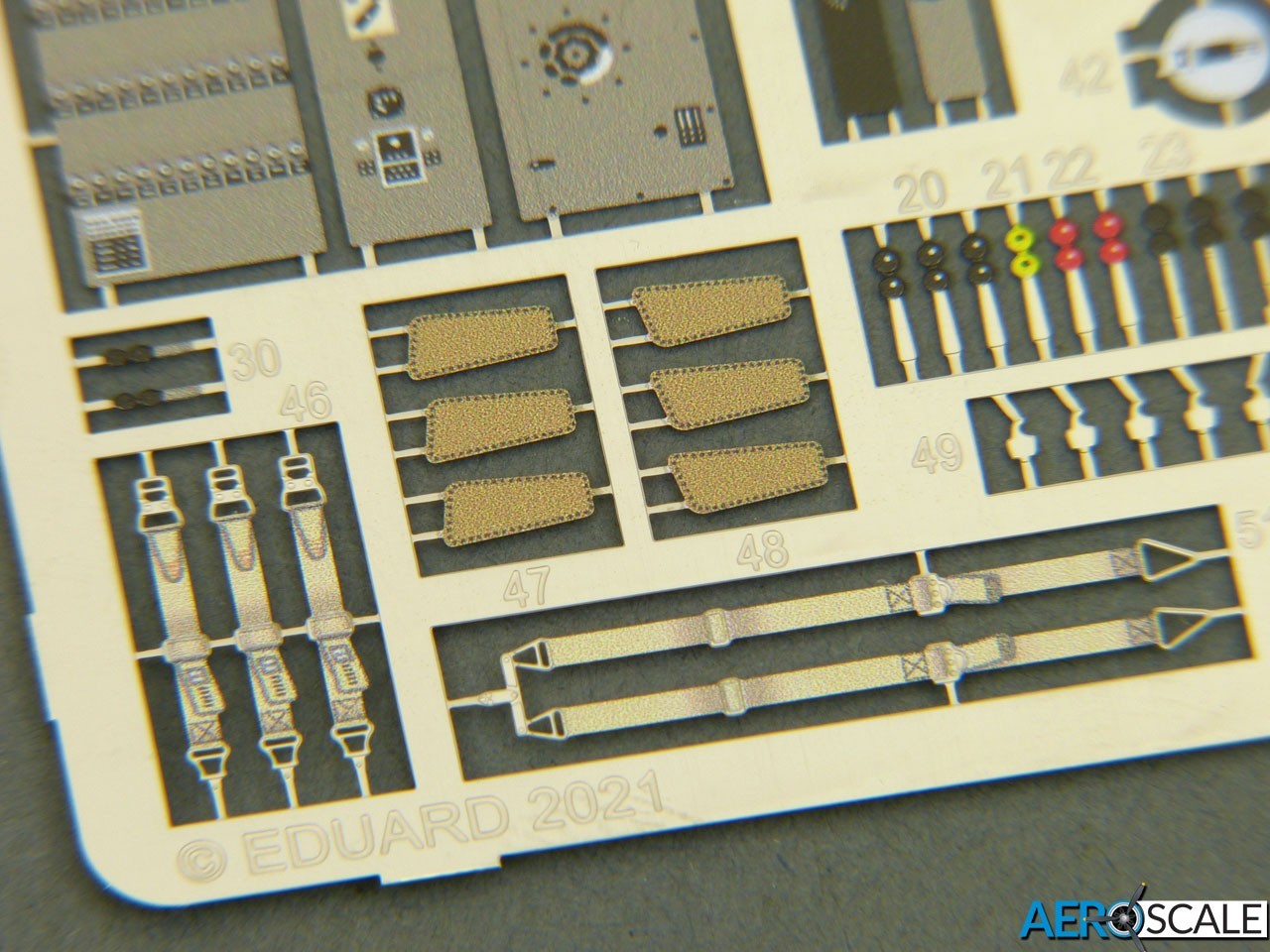 With all this extra detail, it's surprising that the reverse side of the instrument panel is still left blank like that in the standard kit. This will be visible through the glazed nose, so you may want to add some plastic rod cut-offs to represent the backs of the instruments, along with some wiring to busy things up.
Building the interior promises to be hugely satisfying challenge for modellers who enjoy working with photo-etched parts - but newcomers should be aware that there are a number of parts that need folding and rolling to shape, so it's not a job for anyone who's ham-fisted or impatient.
In contrast to the cockpit, the bomb bay is left unchanged from the original kit, but it's still nicely detailed and will look the part once it's filled with the 20 x bombs provided. Alternatively, you can halve that number and install an extra fuel tank in the forward section instead.
The wheel wells are also neatly handled without any added extras, but the mainwheels and tailwheel are replaced by new Brassin parts. These are a considerable improvement over the plastic versions, with the new mainwheels featuring much more detail on the hubs, maker's text on the sidewalls and a far better depiction of the tyre treads.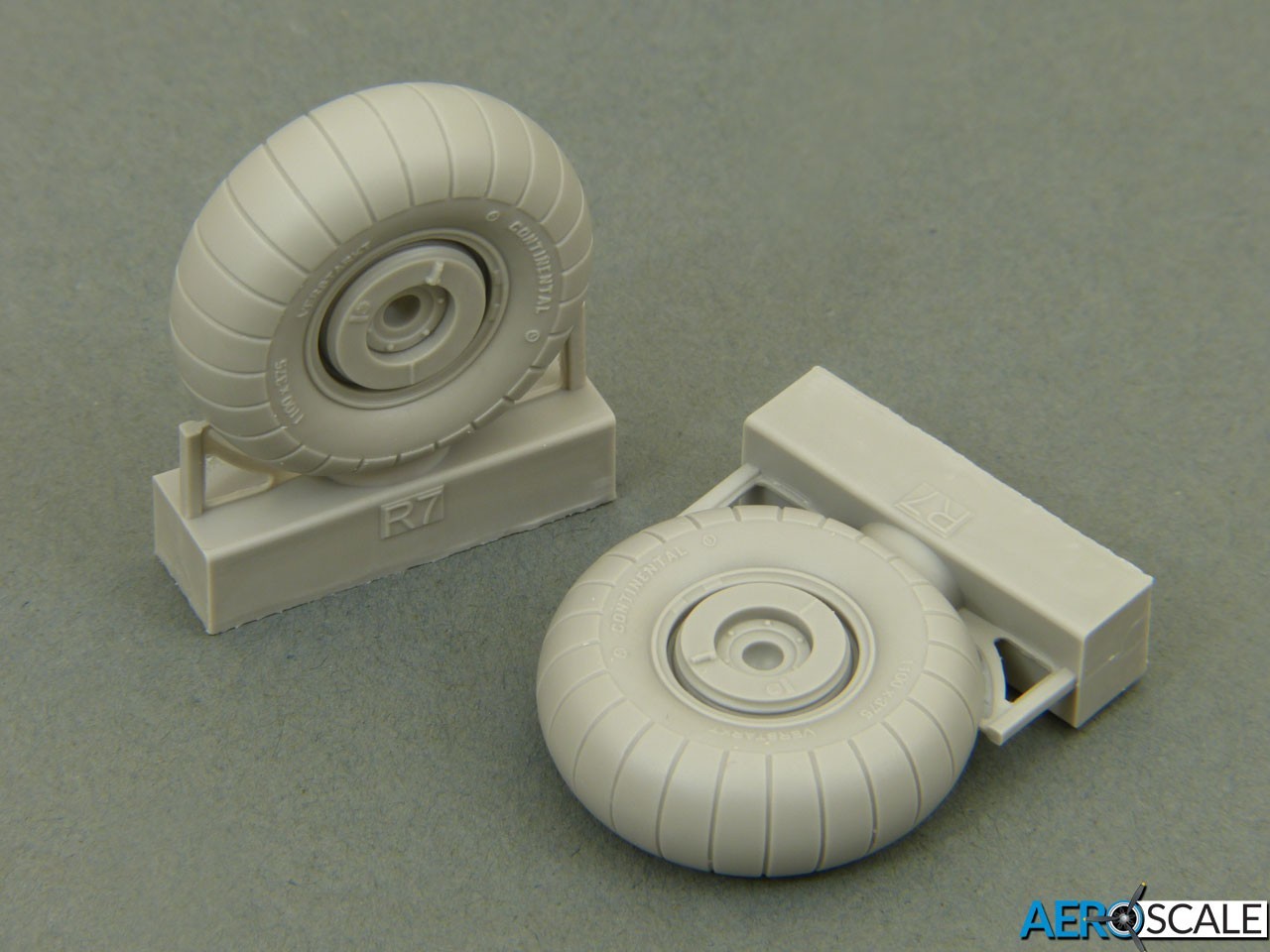 The original 1-piece tailwheel is replaced by a 3-part assembly with a separate fork and wheel, the latter again being much better than the plastic version. All the wheels are "weighted", with the casting points forming the flat-spots to give an impression of the bulk of the full-sized aircraft.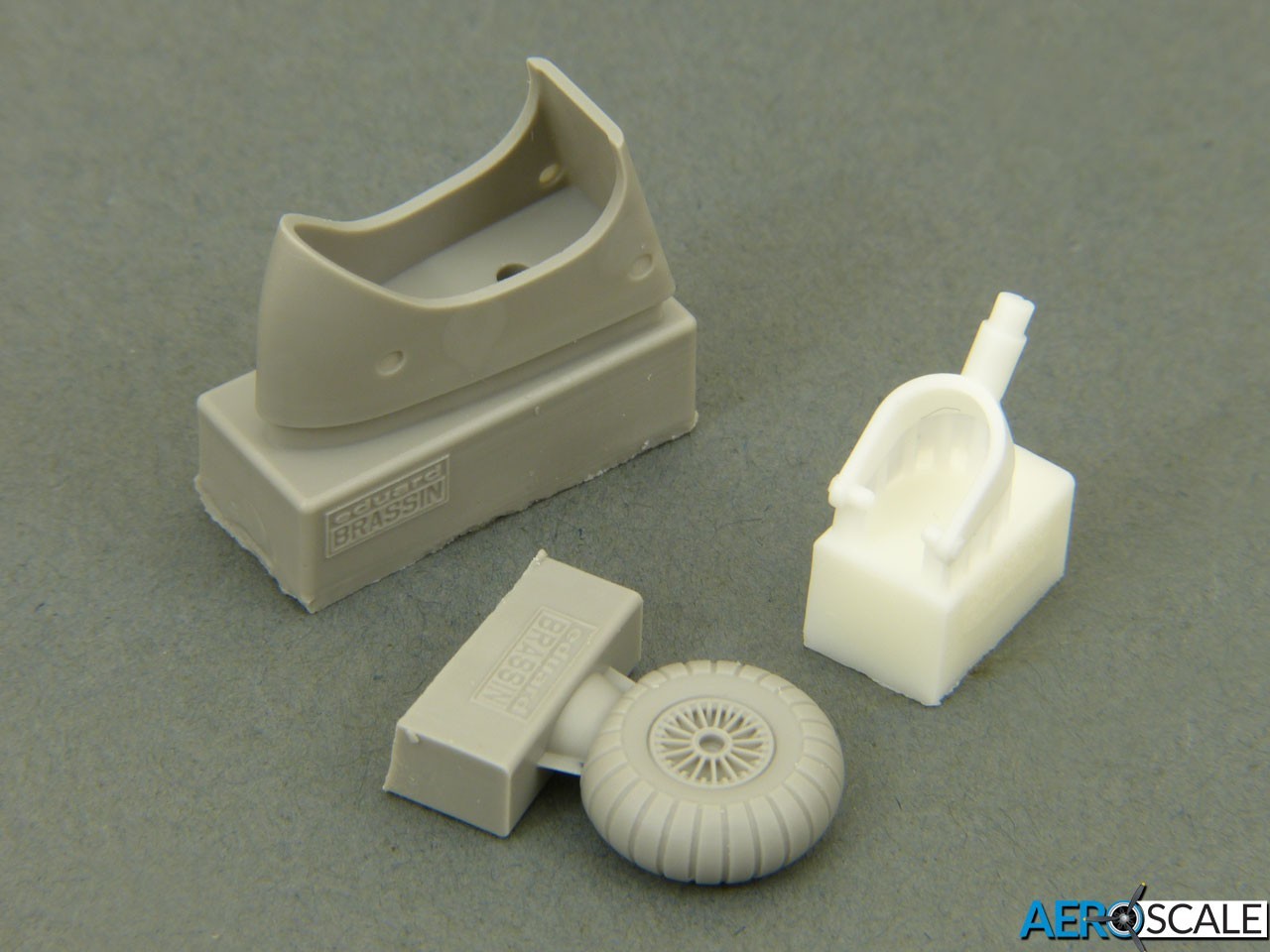 This is my first chance to see how ICM handled the Bramo Fafnir radials, and they've really done a very decent job, with engine-bearers fitting inside the nacelles before you get to the motors themselves. These are each formed of a 5-part basic assembly of the crankcase, cylinders and inlet pipes, onto which fit rear accessories and a pair of 6-piece exhausts. There's no ignition harness included, so you'll probably want to add that, but it's good to see the prominent front cowl supports are provided. The kit offers the option to display the engines with the access panels open, but even a cursory look at reference photos shows a lot of extra cabling and pipework that could be added if you go down that path.
The final Brassin additions are a pair of blister-shaped floatation packs for the marine reconnaissance 'Z-5 variant.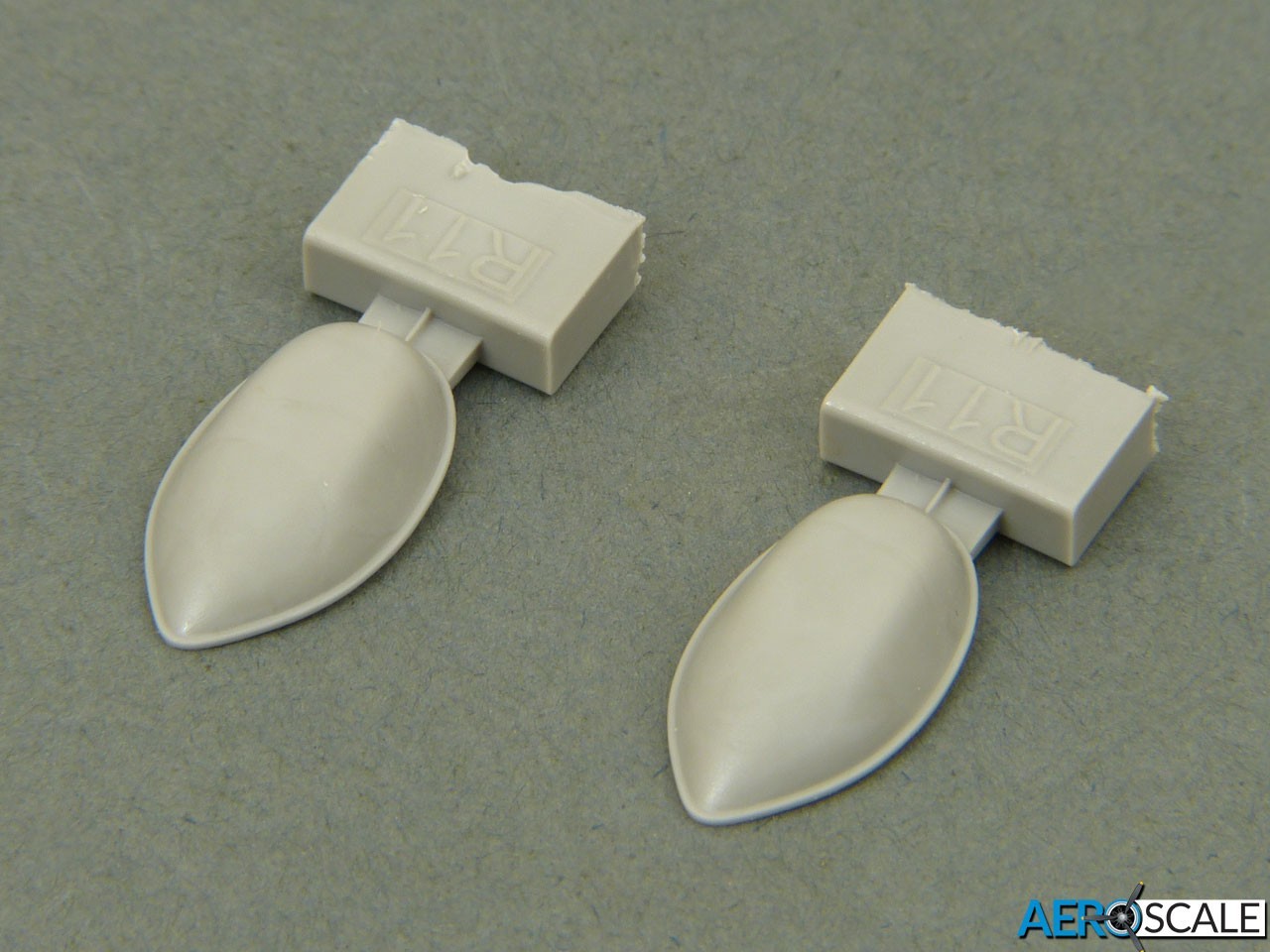 Returning to the cockpit area, the MG 15s each get etched gun-sights, plus handles and facias for their ammunition drums, and there are rails to fit to the canopy that restricted the field of fire so that the gunners couldn't accidentally damage the aircraft.
Lastly, in terms of the kit's upgrades, it's definitely worth mentioning the washi tape painting masks. These are often more of a convenience than a necessity, but here with the Do 17 they will really be a massive help, with 55 separate masks for the canopy and other nose glazing. Yes, of course, you could cut your own - but the inclusion of these masks will save literally hours of work.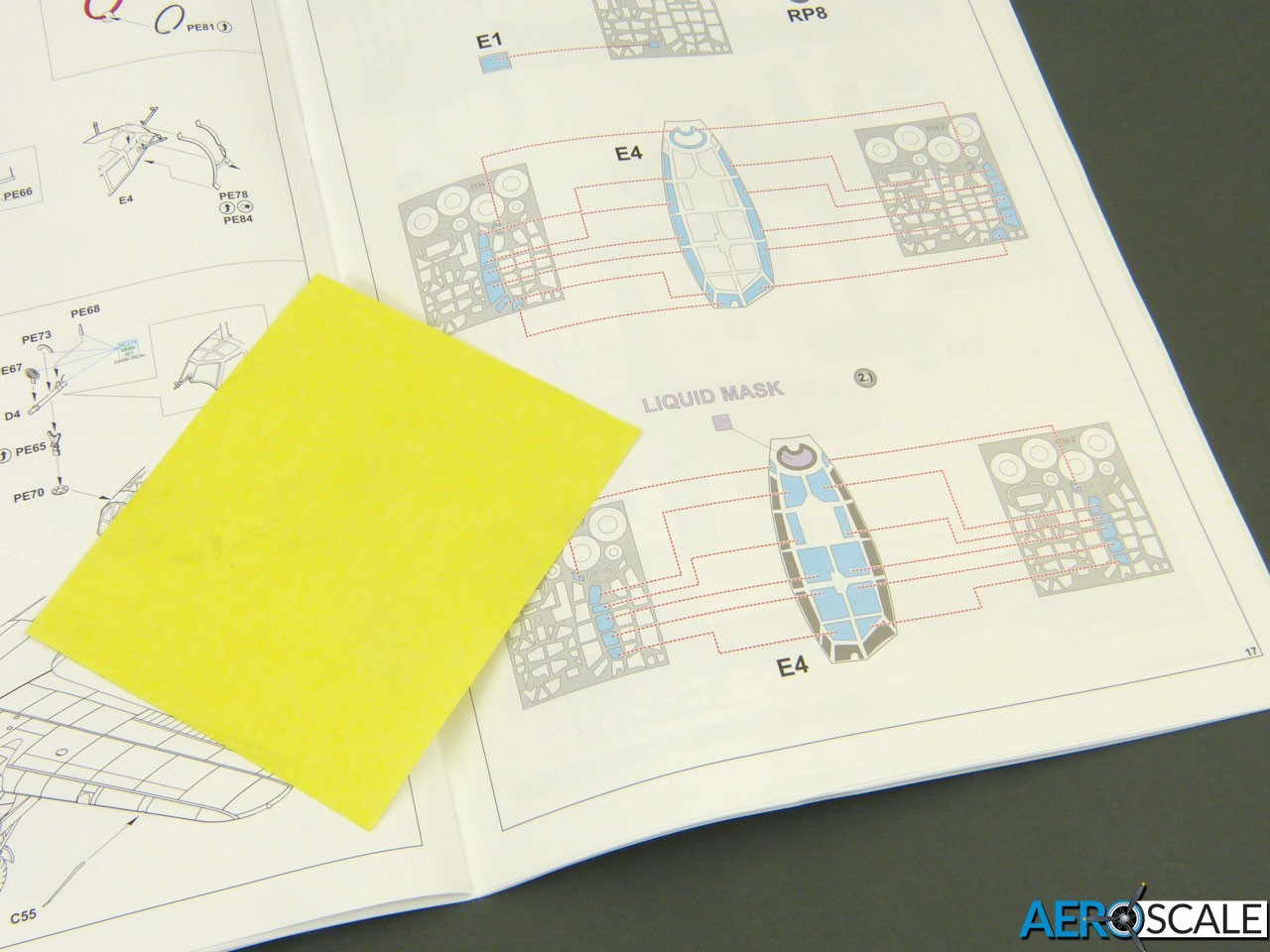 Instructions, Painting and Decals
Eduard have taken the original ICM illustrations and completely reworked them, blending them seamlessly with their own artwork for the etched and resin upgrades. In the process, they've ditched the slightly murky shading of the old drawings, simplifying it and making things generally clearer. The instructions are now printed on high quality paper as a 28-page booklet with colour call-outs throughout for Gunze Sangyo and Mission Models paints.
The biggest improvement comes with the exterior painting guides, which are now printed in colour, making it much much easier to discern the camouflage patterns.
Decals are provided for an interesting selection of painting options - 7 x Luftwaffe and 1 x Finnish. With classic splinter camouflage schemes, plus night-bomber, winter and desert options, there should really be something to suit all tastes among the featured aircraft:
A. Do 17Z-1, 5./KG 3, Heiligenbeil, Germany, 1939
B. Do 17Z-2, WNr. 1160, 7./KG 3, St. Trond, Belgium, August 1940
C. Do 17Z-2, WNr. 2555, 8./KG 76, Cormeilles-en-Vixen, France, September 1940
D. Do 17Z-5, WNr. 2787, 1./KGr. 606, Lannion, France, October 1940
E. Do 17Z-2, 3./KG 2, Athens-Tatoi, Greece, May 1941
F. Do 17Z, 7./KG 3, Wjazma, Soviet Union, Winter 1941
G. Do 17Z-2, 10./ZG 26, Castel Benito, Libya, 1941
H. Do 17Z-3, flown by vänr. Olli Kepsu, 2/LeLv 46, Linnunniemi landing ground, Finland, February 1942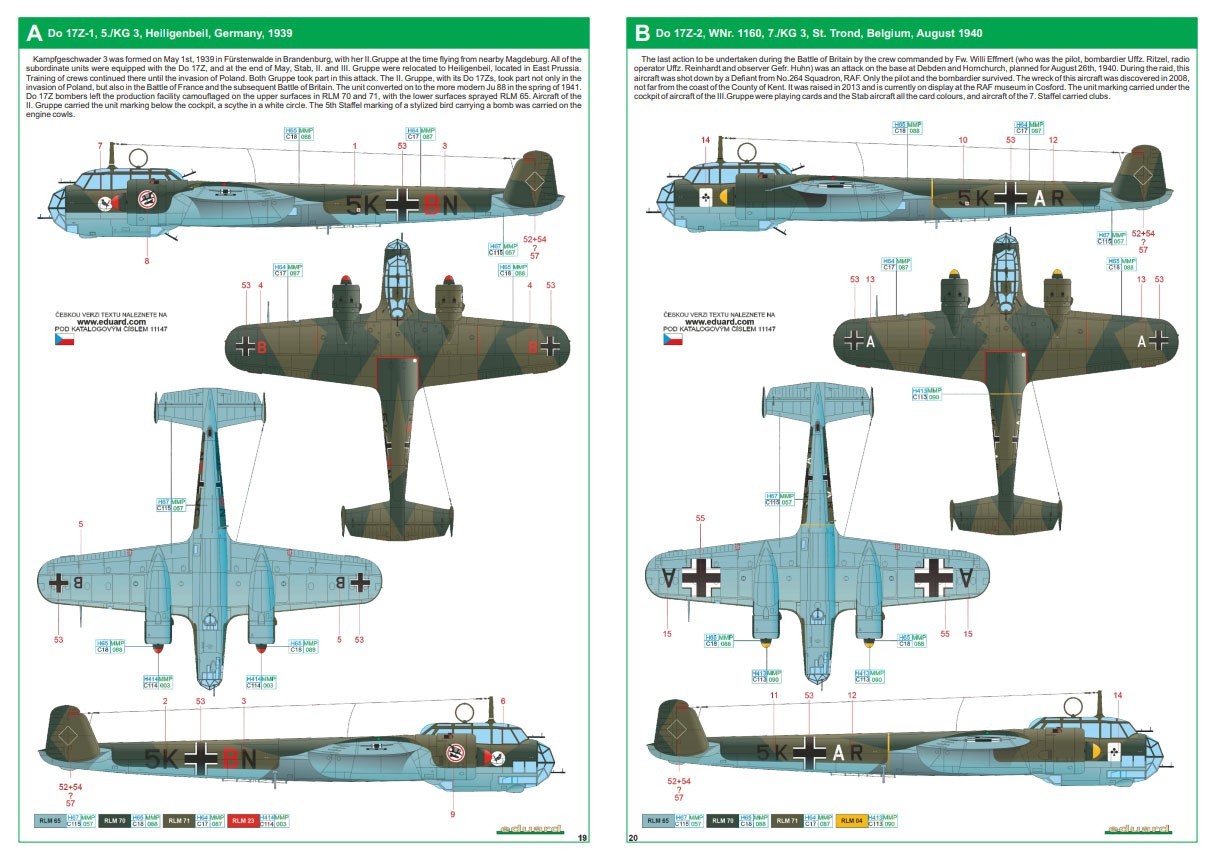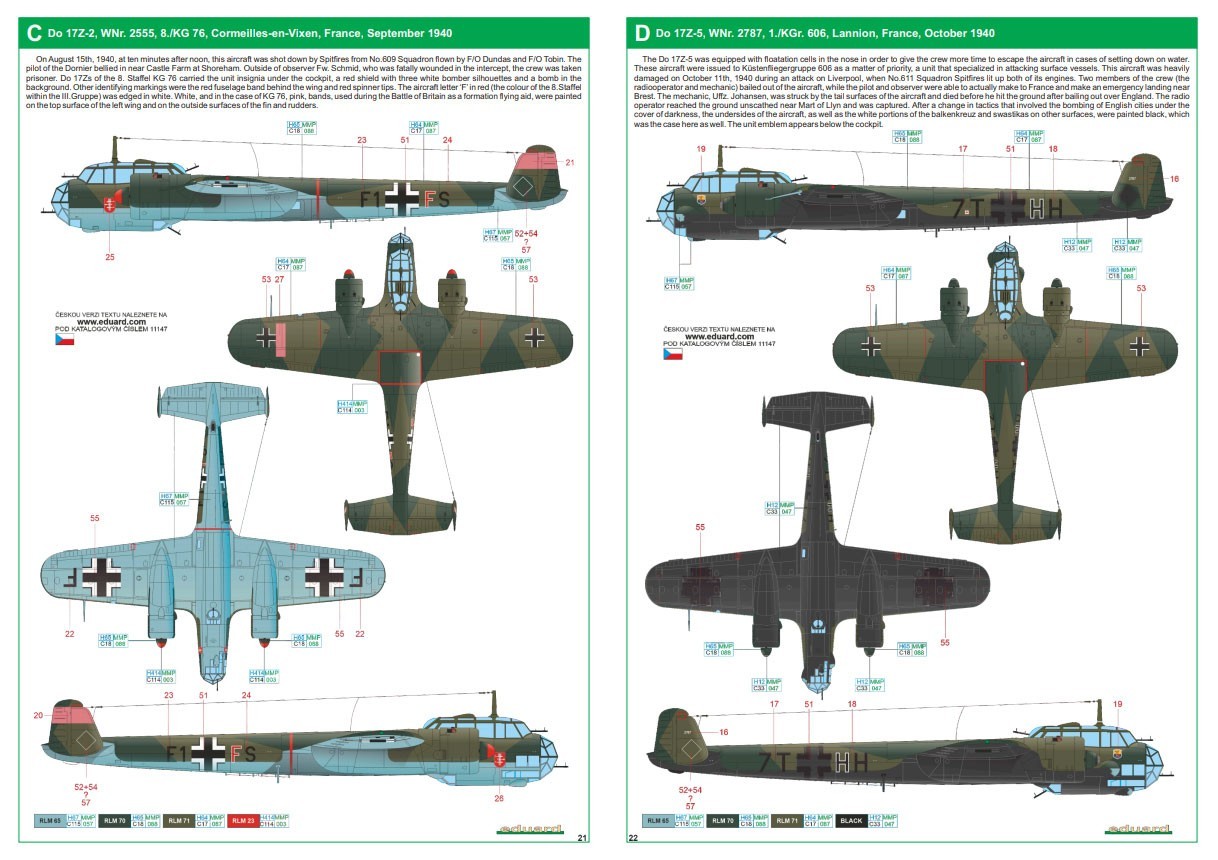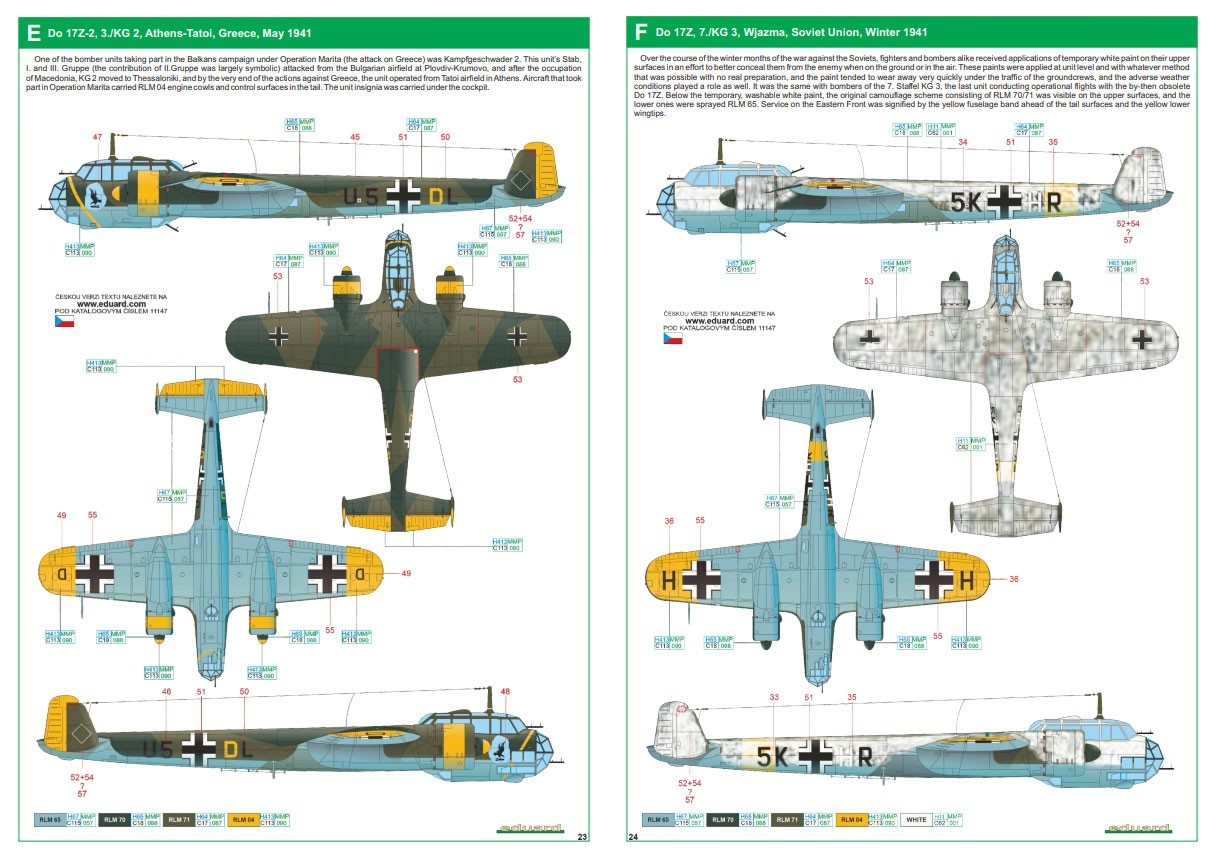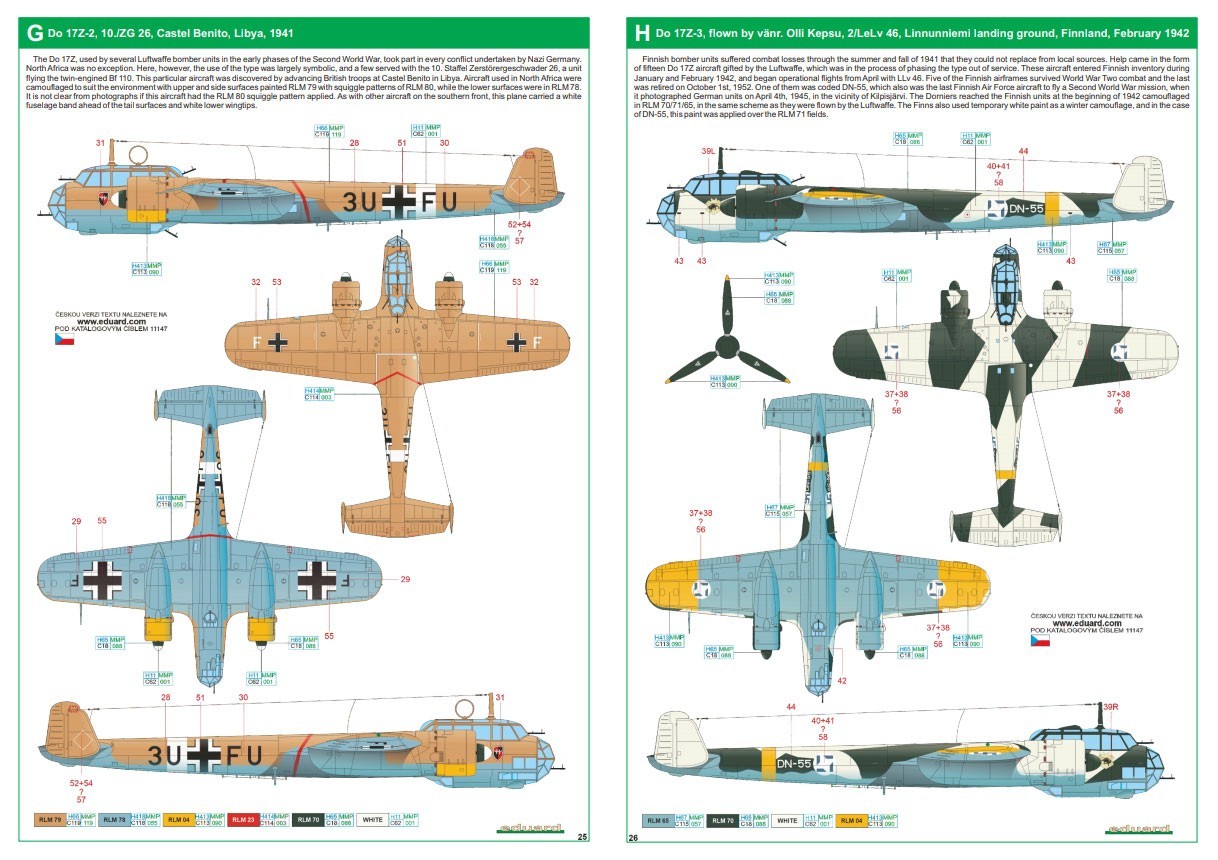 The decals arrive on two sheets. The first carries individual and national insignia, while the second is devoted to a comprehensive set of servicing stencils and optional decals for the cockpit instruments and other equipment. Luftwaffe swastikas and Finnish hakaristi are included in both complete and "split" forms, with the former in a section of the sheet that can be trimmed off for some countries.
The quality looks excellent, with the thin, glossy items showing pin-sharp registration. There is a bit of excess carrier film, but I've found everything snuggles down and blends in beautifully when I've used Eduard's own-brand decals, so I probably won't worry about trimming it away.
Conclusion
Eduard's rework of the ICM kit really promises to be a fantastic project for anyone who likes to detail their cockpits. With so many extra parts to add, it's not really a suitable kit for inexperienced modellers, but those who are used to working with photo-etched details should really enjoy tackling it. 
It's also a cost-effective way of adding all the extras, offering a very worthwhile saving over buying a standard ICM Do 17Z and then getting the Eduard upgrades and accessories as aftermarket sets.
This is going to be my main entry for our memorial campaign in honour of Steffen Arndt, so watch out there for updates as the build progresses: https://forums.kitmaker.net/t/steffen-arndt-memorial-one-true-scale-campaign/5263
Kit #11147 is available from Eduard now - Price: 1,053.72 CZK (40.71 EUR)
Many thanks to Eduard for providing the review sample.
Please remember, when contacting retailers or manufacturers, to mention that you saw their products highlighted here - on AEROSCALE