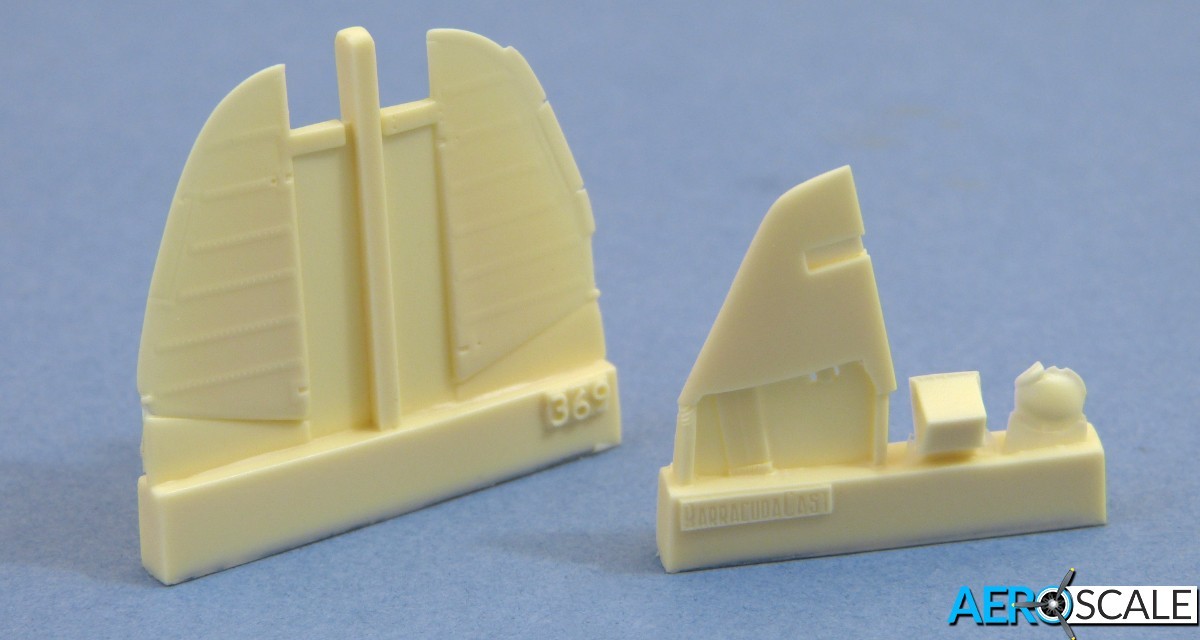 Tamiya often bewilder me with their aircraft kits; they produce a great new-tool model of an important type that's begging to have extra variants released as a series of kits, but instead they seem to call the job done and move on as though they've lost interest. So it's been with their Bf 109G-6. The way the tail is designed looks as though they had the intention of releasing a "tall tail" boxing too - but four years on, there's still no sign of anything.
Thankfully, Barracuda Studios have come to the rescue with a very neat resin set that not only provides a tall tail with a choice of rudders, but also a battery cover and the blister fairing over the compressor installed on some Gustav variants.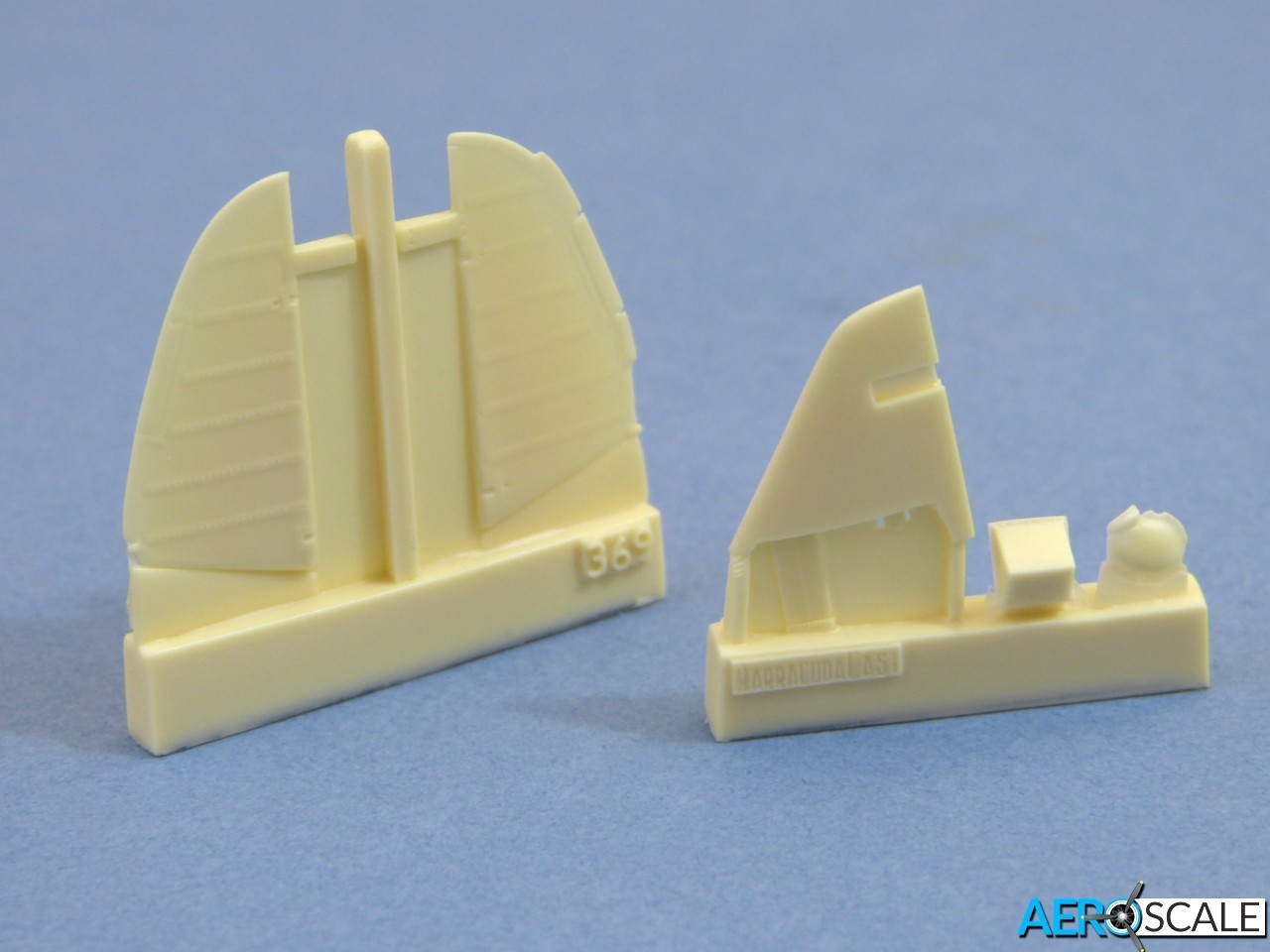 The master patterns were made by Roy Sutherland, so you know the quality's going to be second to none. Preparation looks very straightforward and the parts should be simple to separate from their casting blocks.
The new fin is designed as a direct replacement for the kit part, and you have a choice of rudders with and without fixed trim tabs. A really nice touch is the way Roy has matched Tamiya's style of depicting the fabric-covered control surfaces, so the new parts will blend in seamlessly.
As usual, Roy has produced a concise but comprehensive set of instructions, with clear photos and a step-by-step guide. 

Conclusion
This is a great addition to Tamiya's already fine kit of the G-6, opening up a whole new range of possibilities for tall-tail G-6/G-14 models - just be sure to check your references. The excellent design and ease of use should make this an ideal first upgrade set for anyone new to working with resin.

Many thanks to Barracuda Studios for the review sample.
Set #BR48369 is available now from Barracuda Studios - Price: $8.95 
Please remember, when contacting retailers or manufacturers, to mention that you saw their products highlighted here - on AEROSCALE