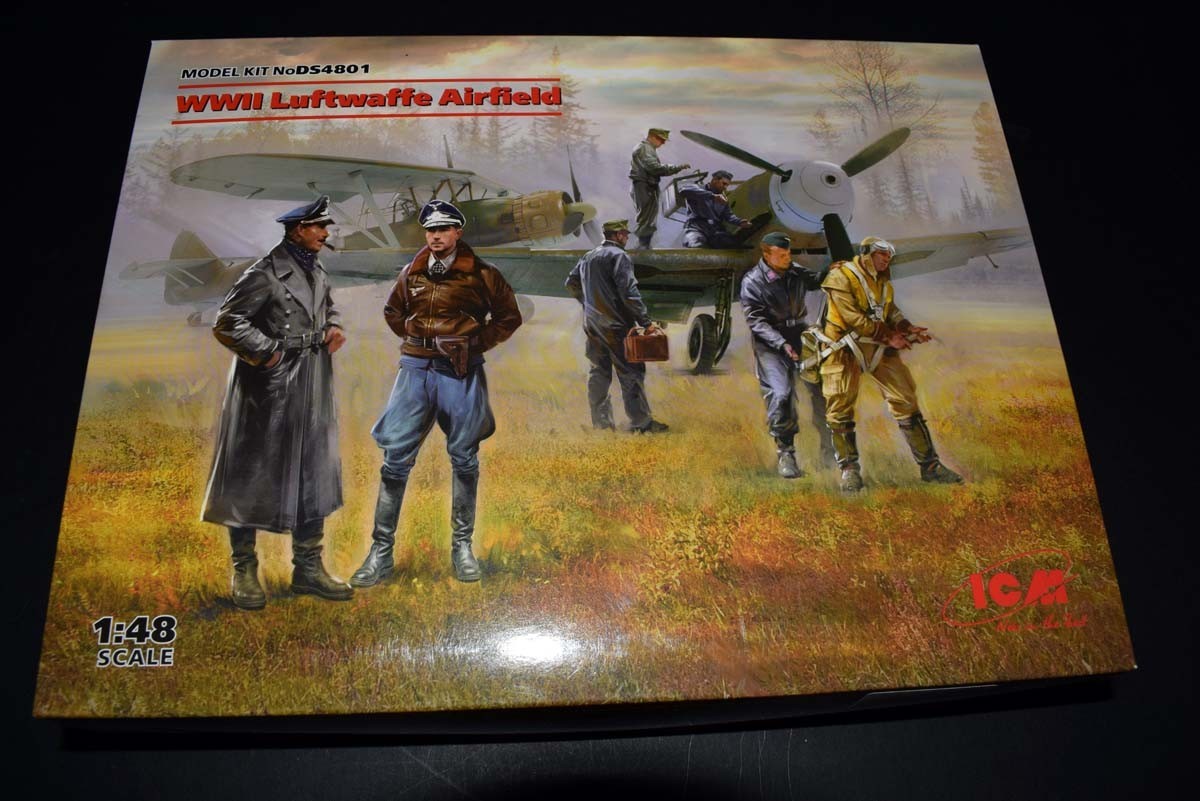 Introduction
This offering from ICM of a WWII Luftwaffe airfield, consists of three previously released stand alone offerings, brought together to make a single piece setting. The set consists of two 1/48th scale aircraft and a figure set. The kits offered here are by no means a new release, and have some years on them. However, the younger modeller will really appreciate the contents of this model offering, and the more experienced modeller can always take the models as far as they wish.

Review
In this model release from ICM in 1/48th scale, you receive a Bf109, a HS126 and a seven piece figure set. Each of the elements is packaged in its own plastic bag, and in the case of the aircraft decals are protected within the instruction sheets. These are provided in the usual flip top tray, which will do a good job of protecting the contents against reasonable handling. This is finished off with a card lid showing the art work for the model.
Bf 109 F-4
This model of the Bf109 consists of three grey sprues and one clear sprue. When originally released the model received considerable criticism for the moulding quality, including flash, poorly finished parts and pot holes in some areas of the model. So let's take a look at what is happening with this old kit now…
The cockpit of the model is very basic, and if highly detailed cockpits are what you are looking for, I would suggest you look elsewhere other than here. However, all is not bad news, as you get quite nicely detailed engine, which can be exposed with a minimum of work. I have noted that the super charger appears to be slightly mis-aligned in the mould, there is a modicum of flash present, but nothing that would deter me from tackling the kit. There are some ejector pins marks present, some of which will need to be remedied to hide them.
Looking over the fuselage of the model, there are nicely recessed panel lines which covers most of the real detail present on the aircraft. There is again some issues with mould alignment, which is a real shame, as it will prove to be the hardest issue to correct. Again there is a small amount of flash, which in some cases is difficult to tell, what is flash and what is mis-alignment. The side mounted air filter intake housing looks to be mis-shaped to me, but again is an issue that will only effect those who are purists. Looking at the wings, this looks to be one of the sprues that are well aligned. I have seen previous releases of this kit, where there has been so much flash on the rear of the wheel recesses, that you would almost think that it was supposed to be there as a solid moulding. There has also been an issue with an orange skin appearance to the underside of the wings, which thankfully appears to be greatly reduced, and it is my opinion that no remedial work will need to be undertaken.
Hs 126B -1
The Hs 126 element of this ICM release, appears to be very cleanly moulded, with a high degree of detail. The cockpit is very impressive for an all plastic injection moulded offering, and I believe that most modellers will be happy with what is provided straight from the box. Moving forward to the engine, and we get again a very nicely detailed injection moulded radial engine with especially finely moulded elements. The propeller has been split into three separate blades, which I believe represent the wooden paddle shape very well. Once assembled and installed on the model, the detail can still be exposed and you could show the cowlings open.
The cockpit can also be open or closed, and so I consider this to be a very fine model in 1/48th scale, for what is a very low price. I checked the fit of the wing, which is provided as an upper and lower wing, with a good profile and good detail. The push out marks on the interior surfaces of the wing that are not seen, can be seen location wise, looking at the seam surface. However, it is not clear to me from touch these have marred the finished surface other than being visible. Another nice touch with this release, is that all of the flight control surfaces have been provided as separate parts, and so can be assembled in any position the modeller wishes.
Figures
The figures provided in this offering from ICM, are to my mind another star of the set, as they are very well detailed for this scale. To give you some idea as to how far they have gone, Iron crosses and eagle insignia are present in some cases and even the belt holes are visible. Face and hand detail is exceptional for the scale, and while there is a minimum of mould seams in some locations, I cannot fault them for it. The figures offered provide you with two officers, one of whom looks to be Adolf Garland, three mechanics, which consists of one doing, and two watching, and the last two consist of a pilot being helped into his parachute by a member of the ground crew.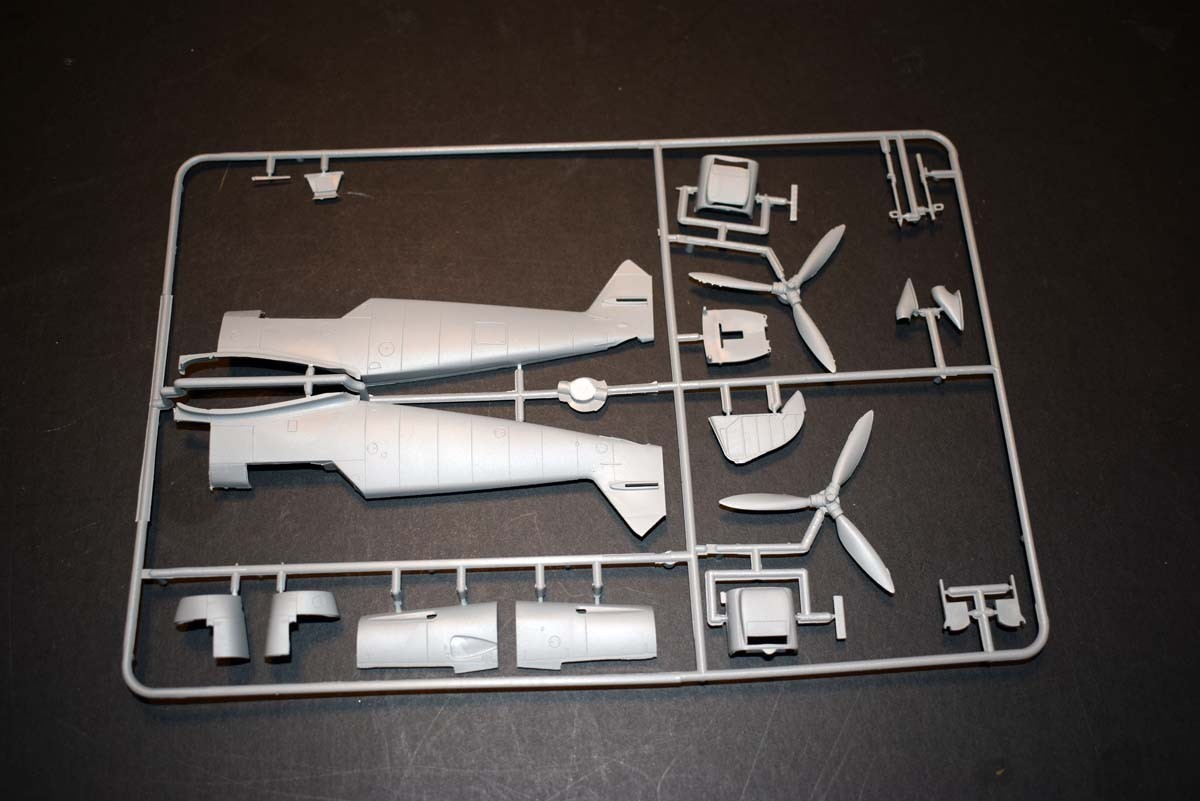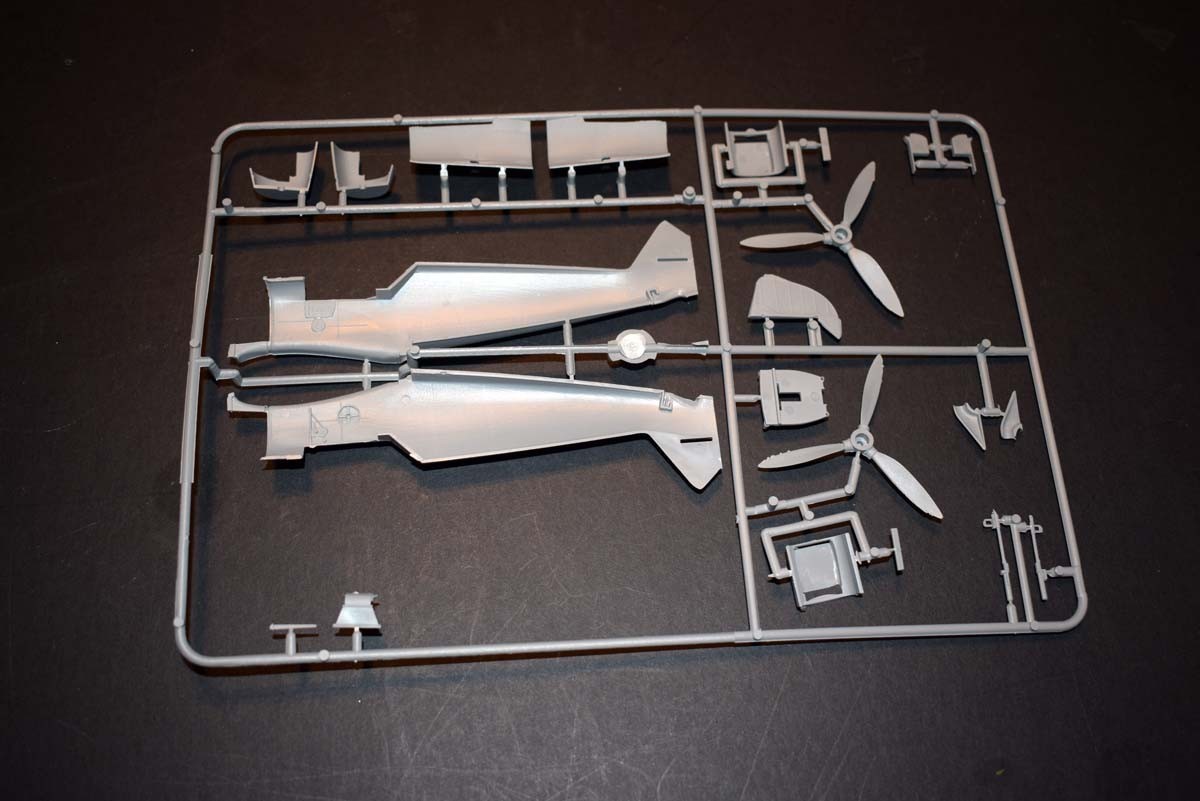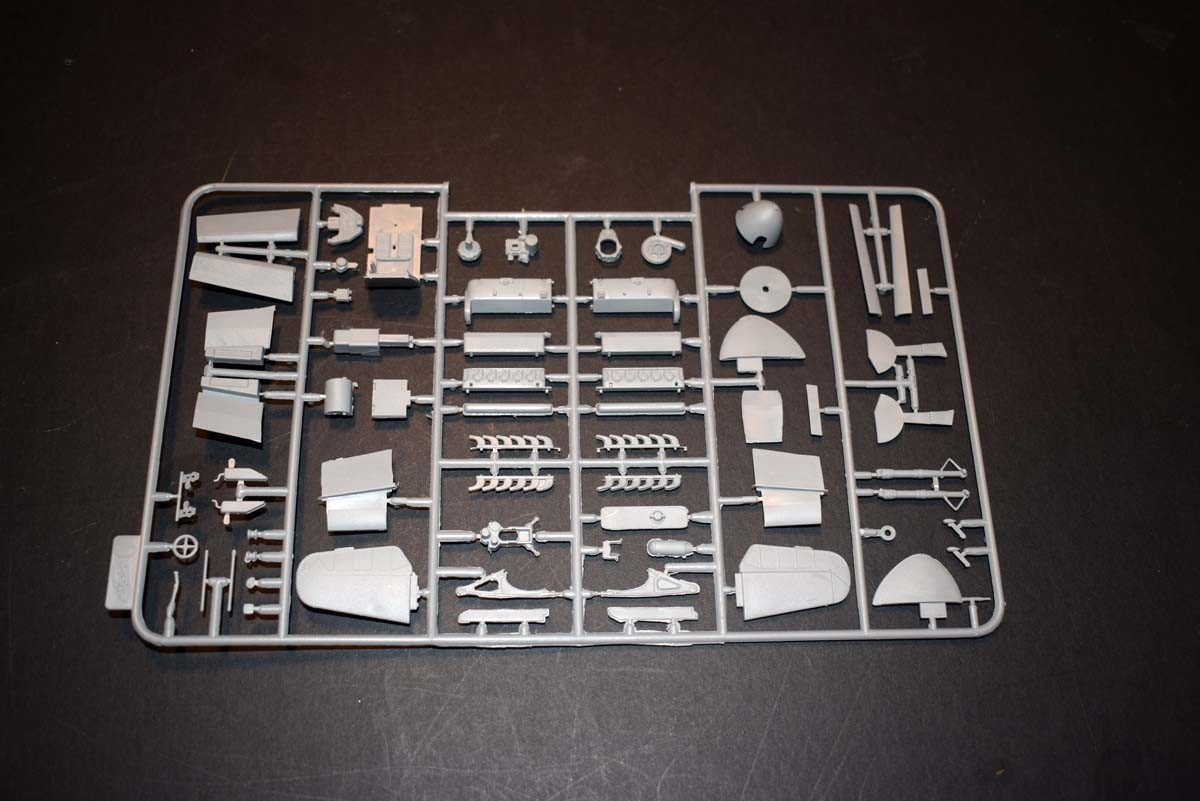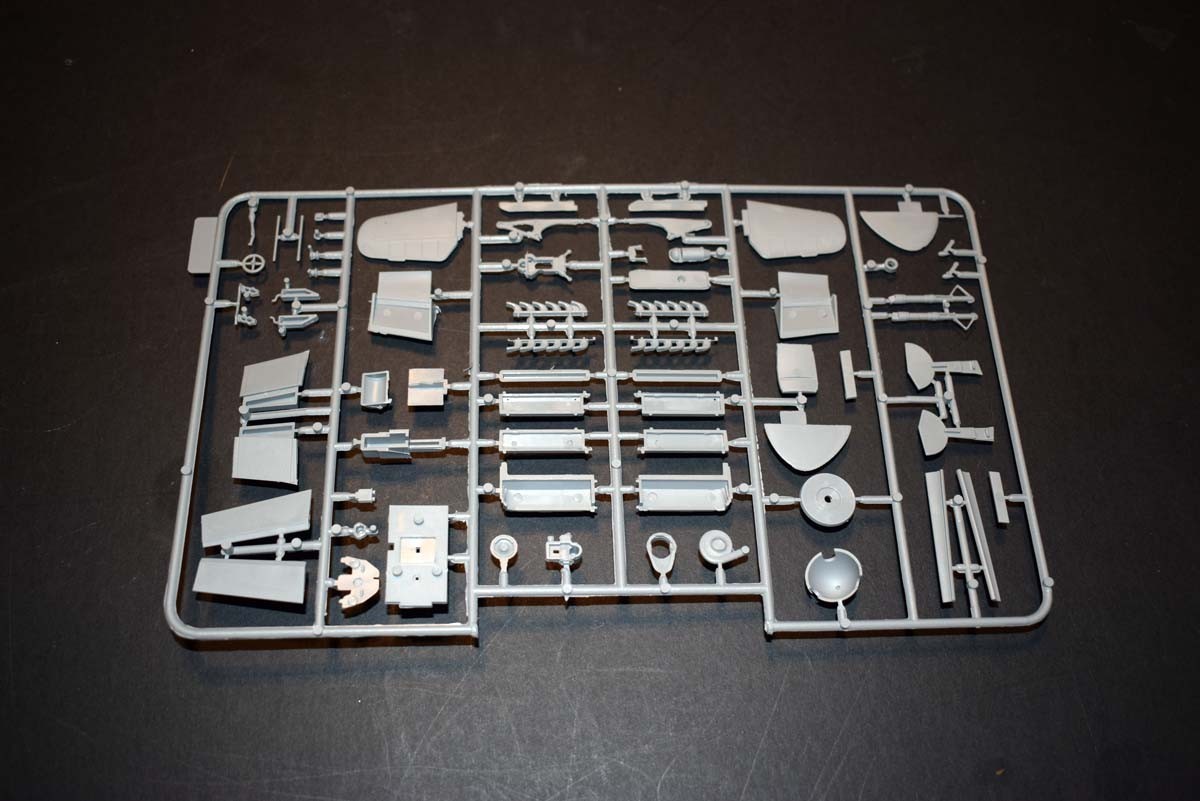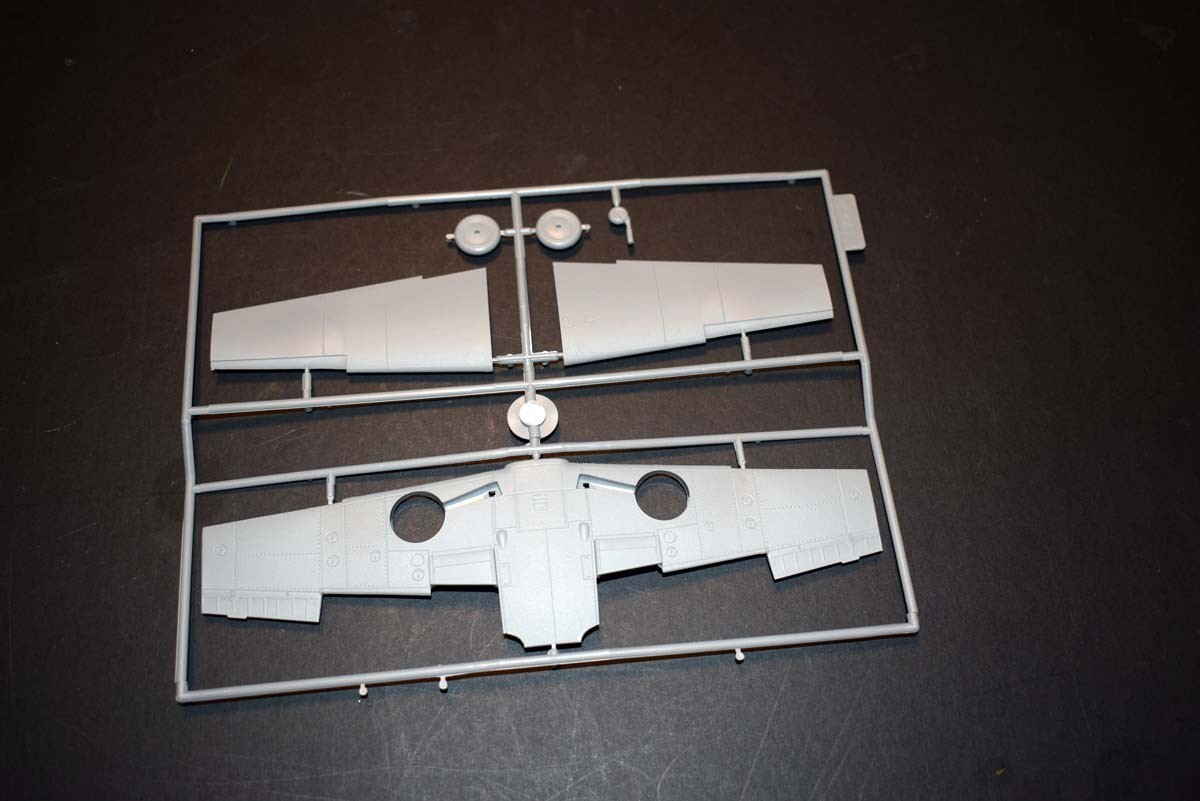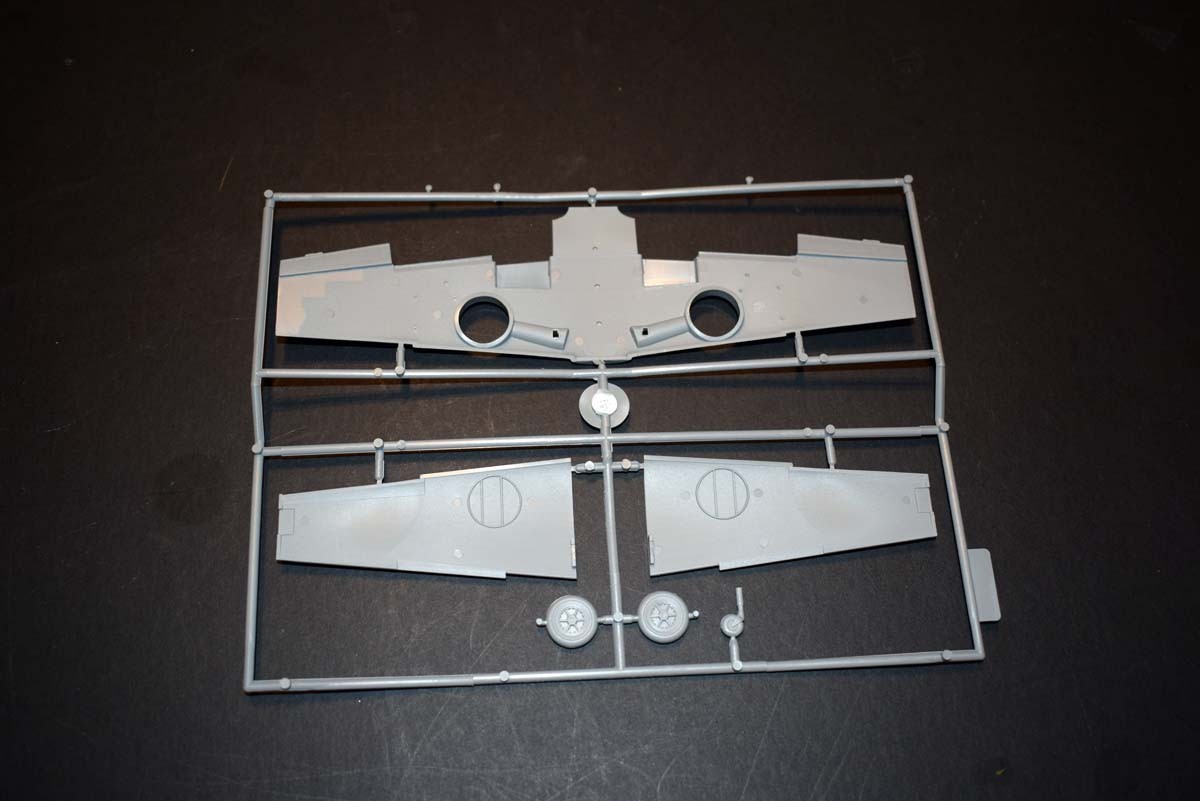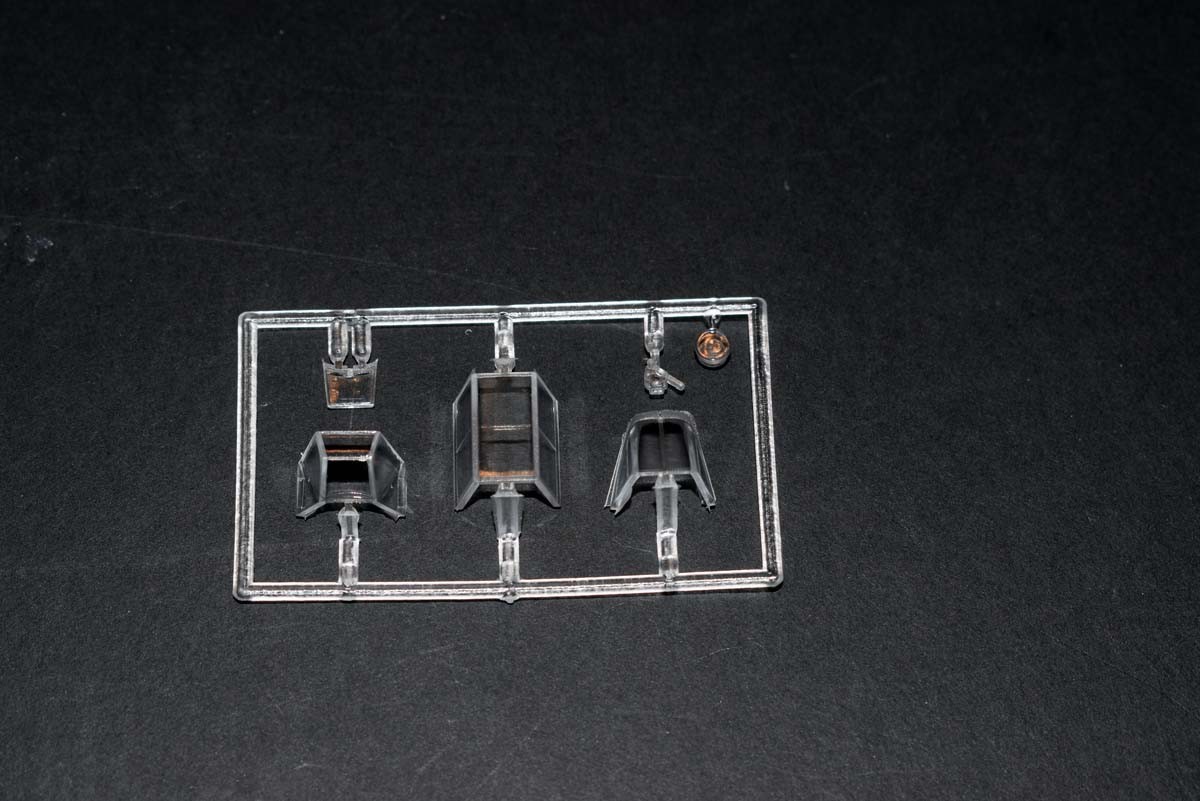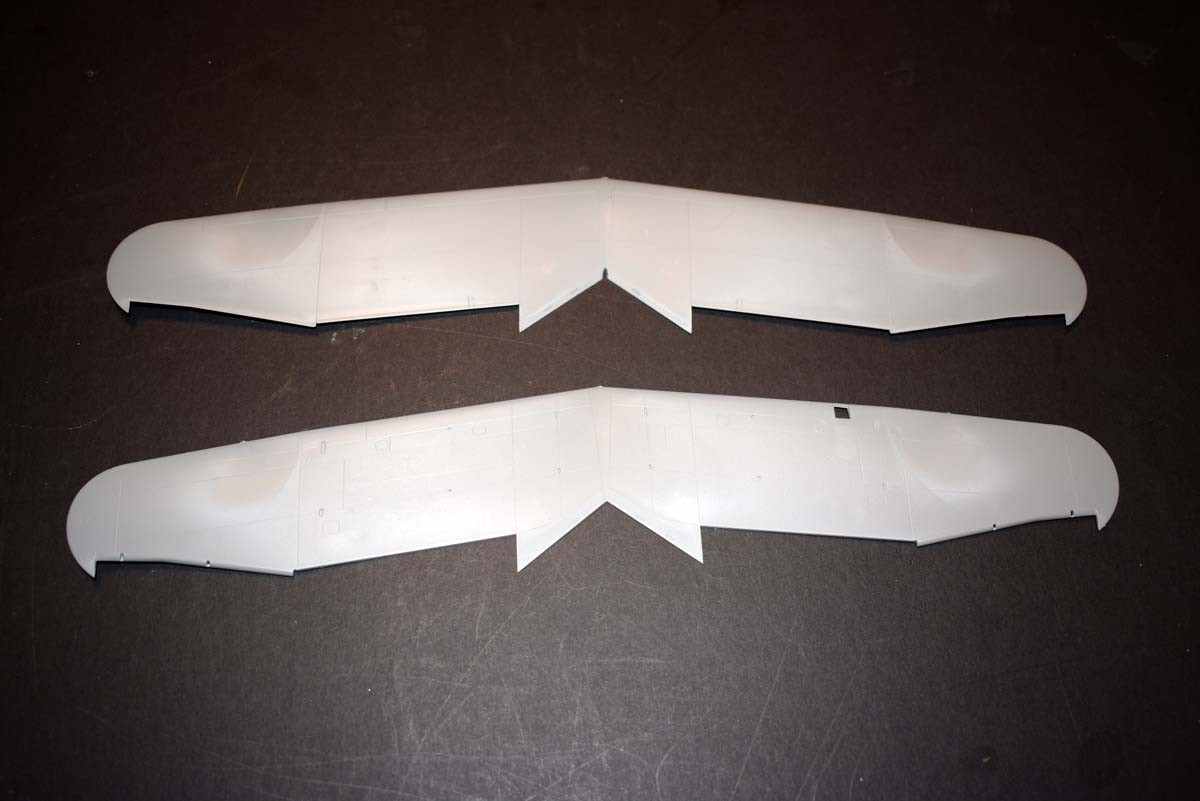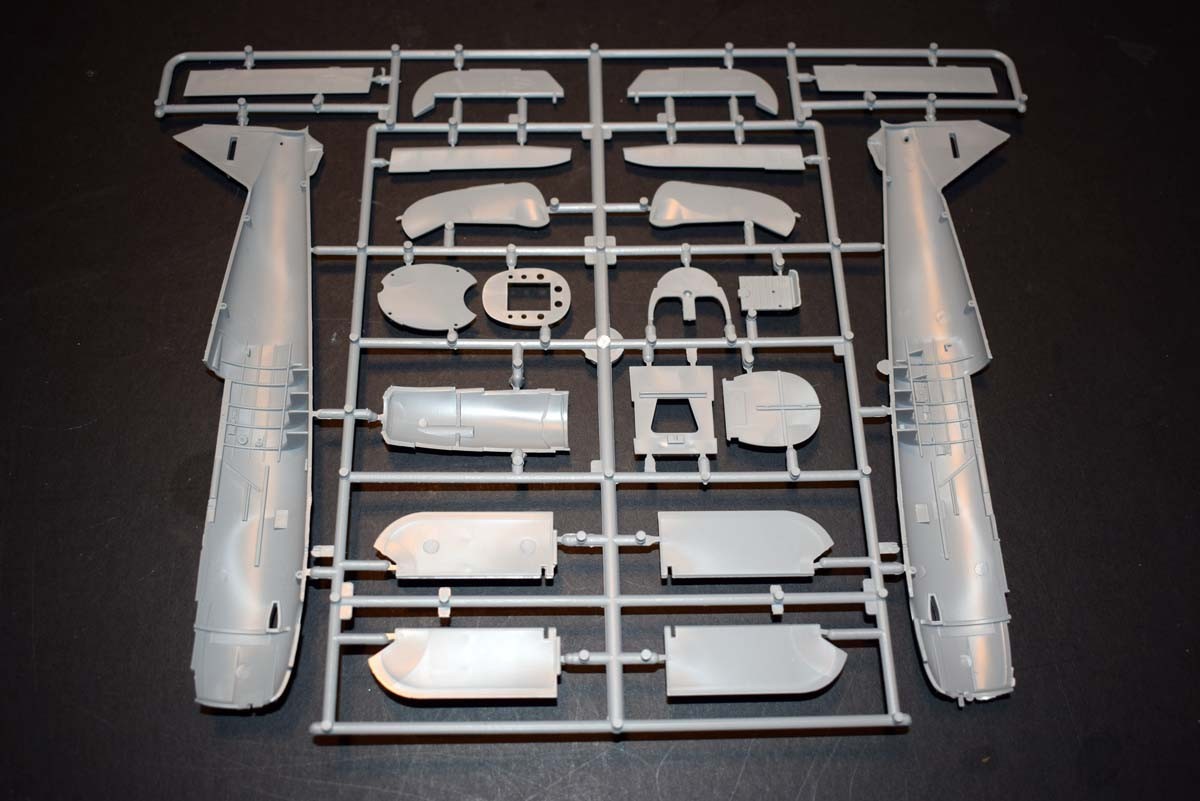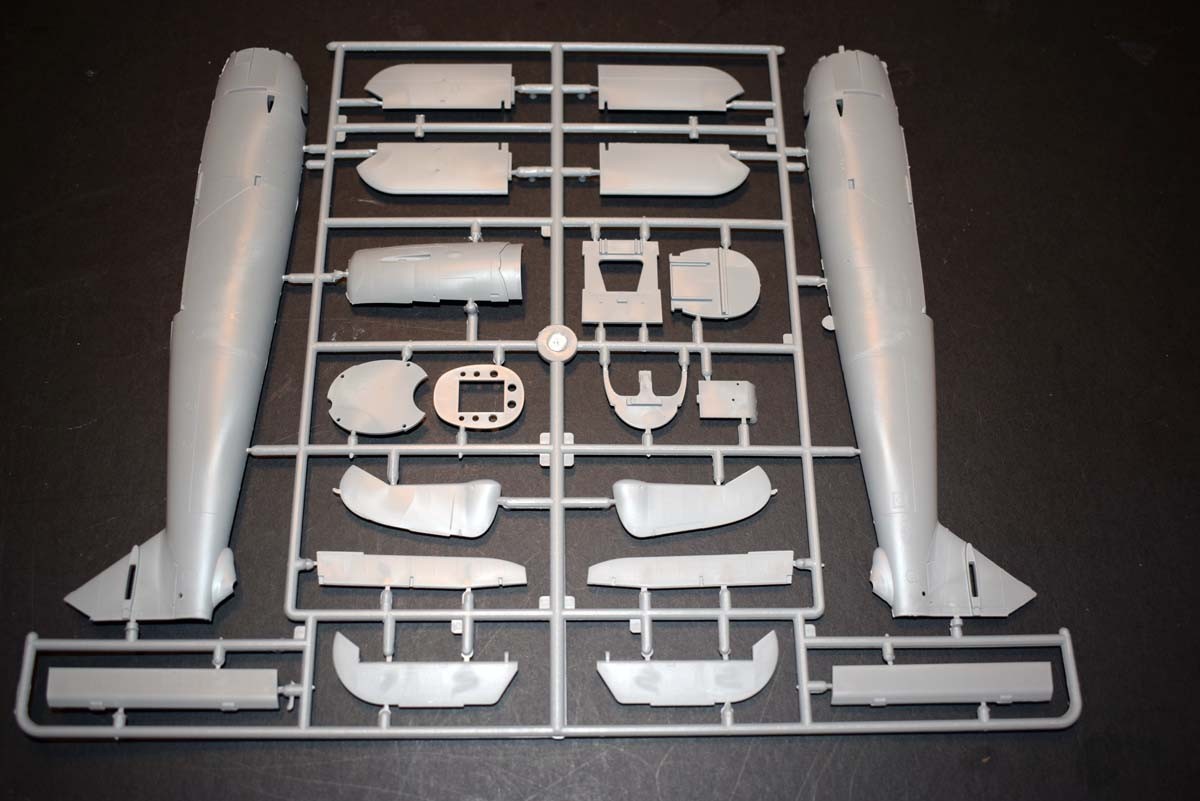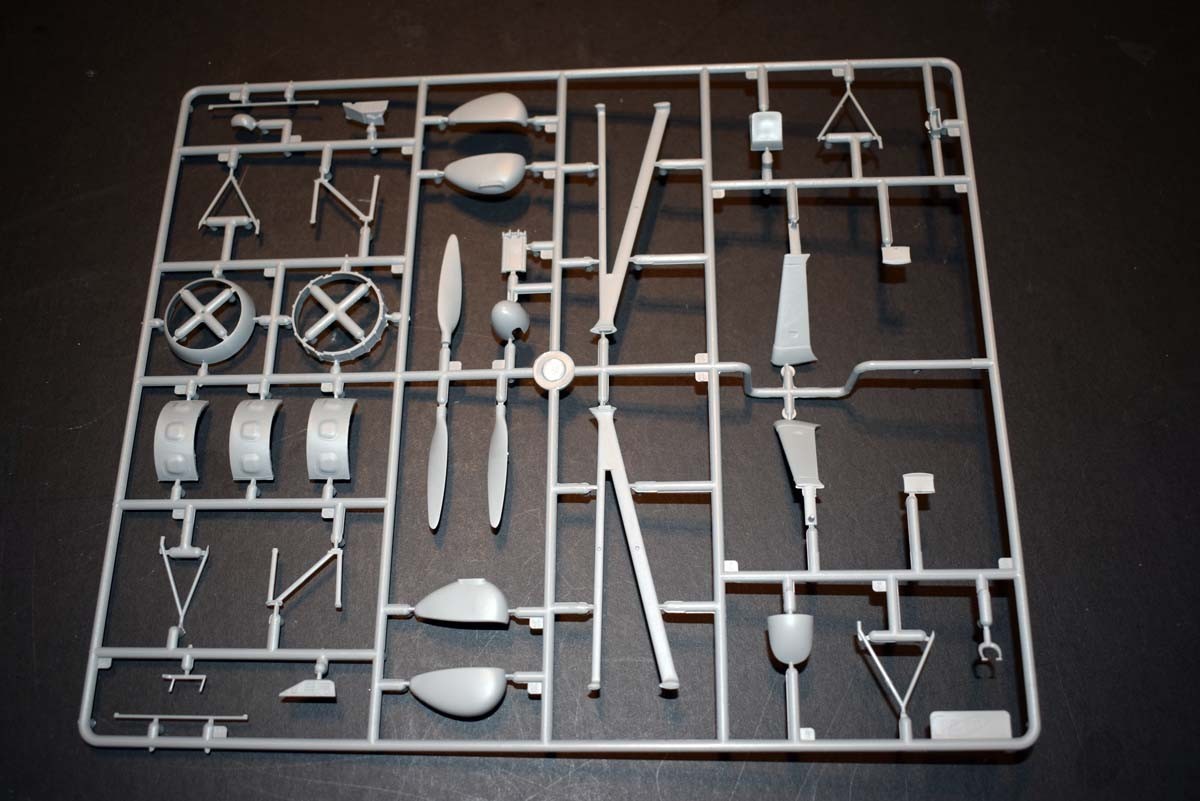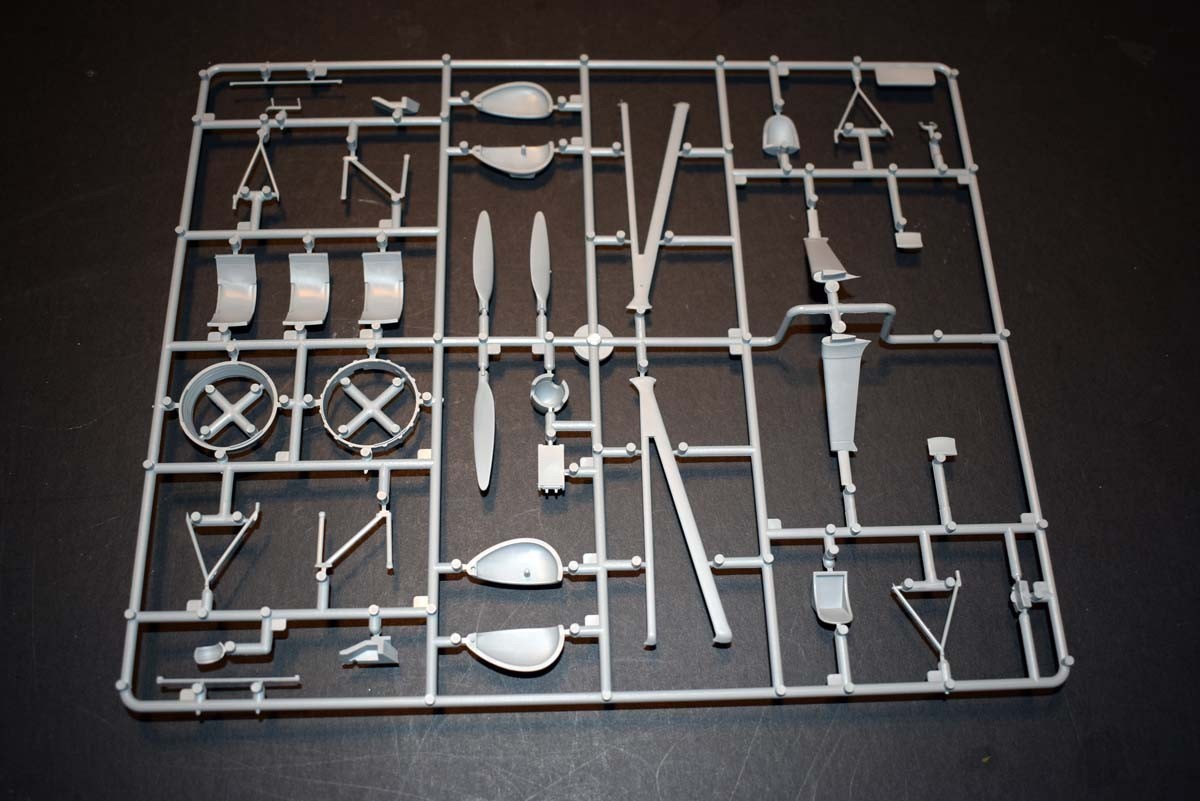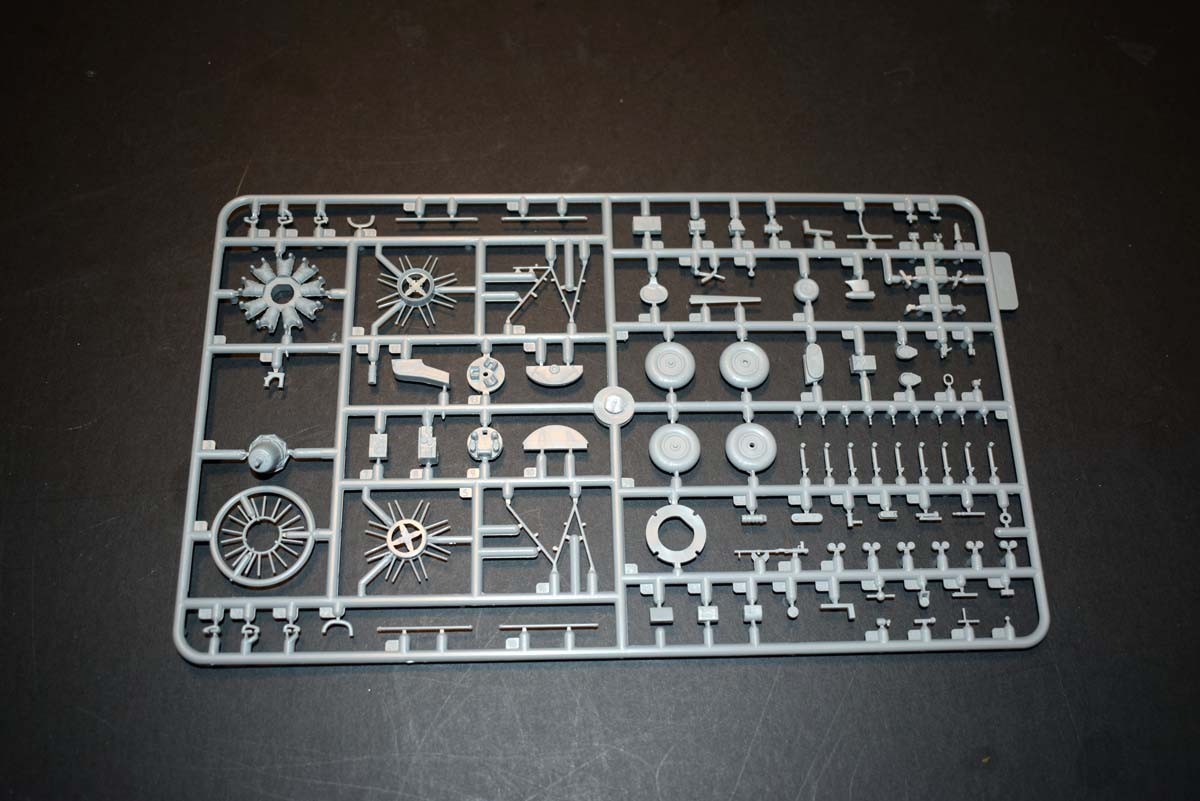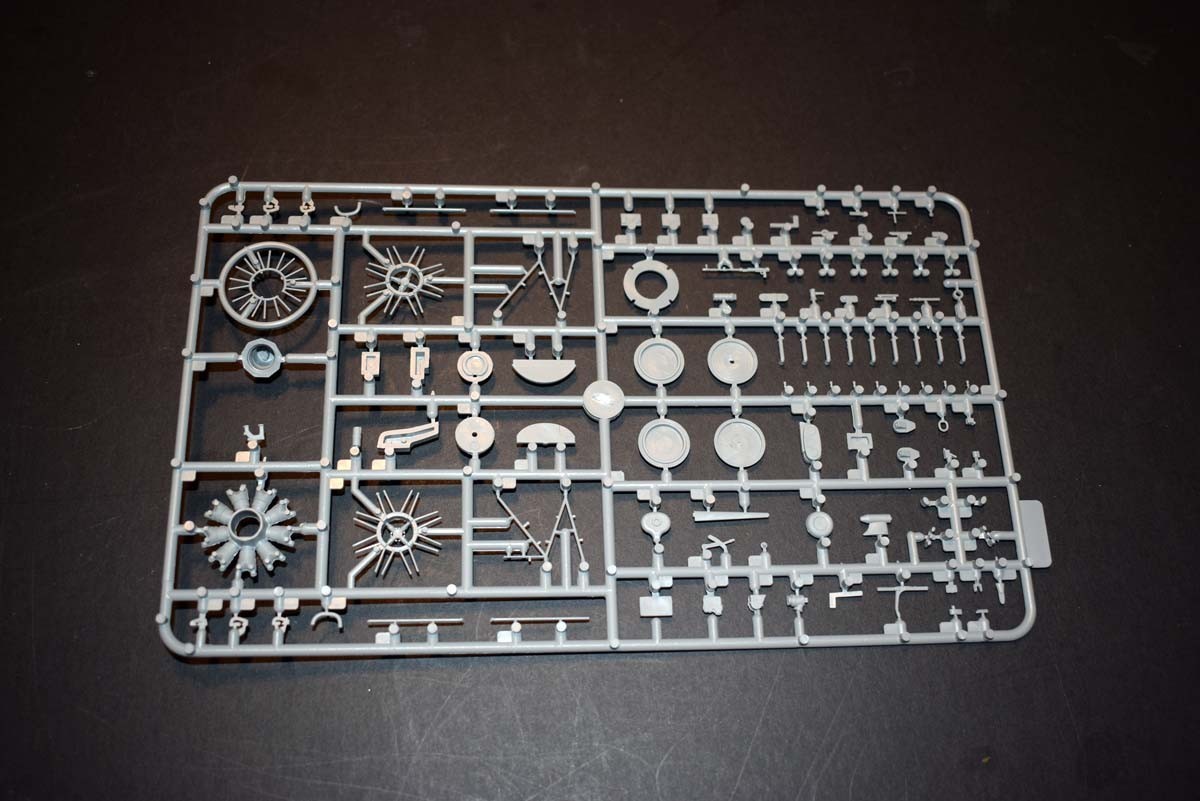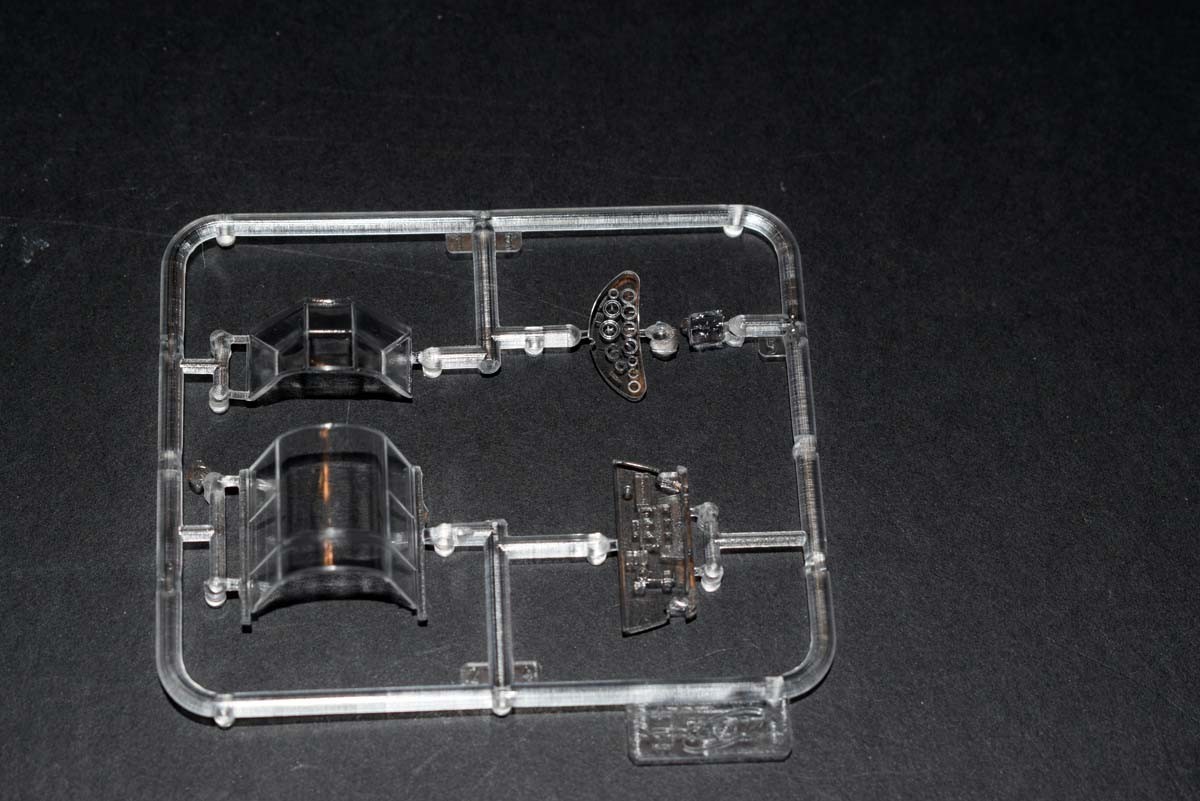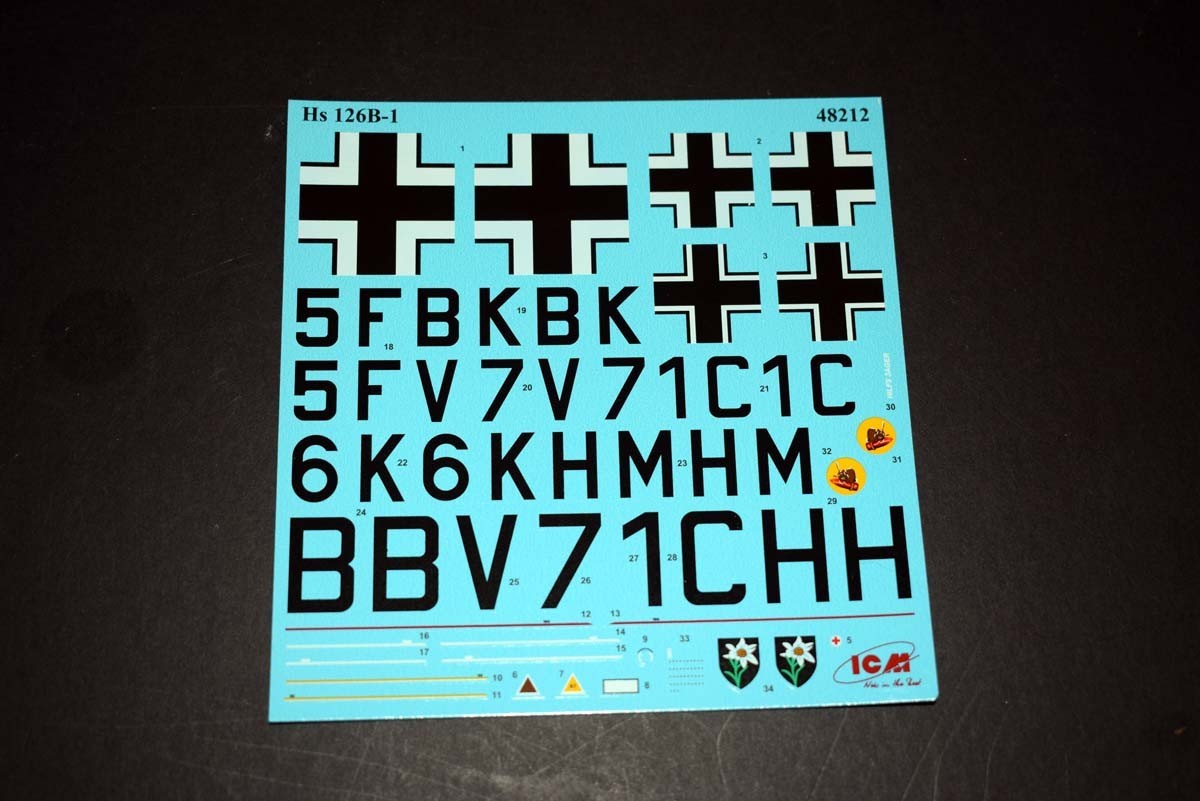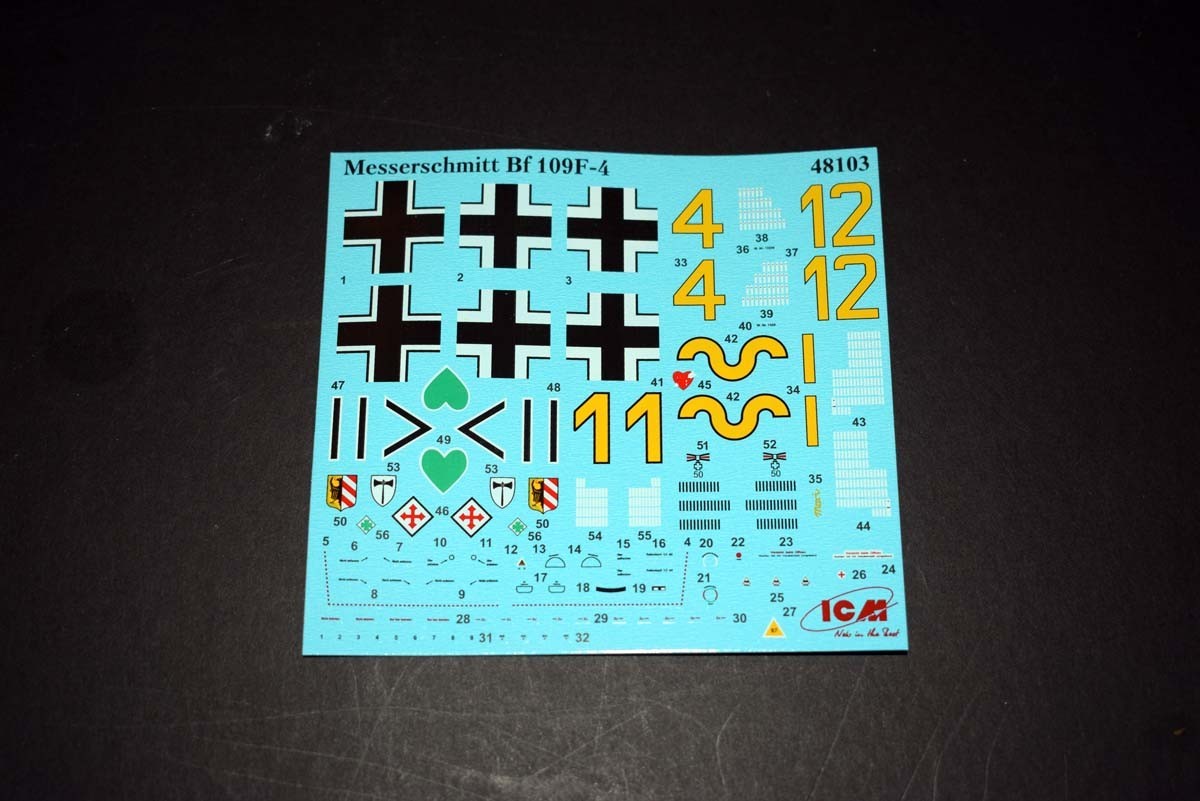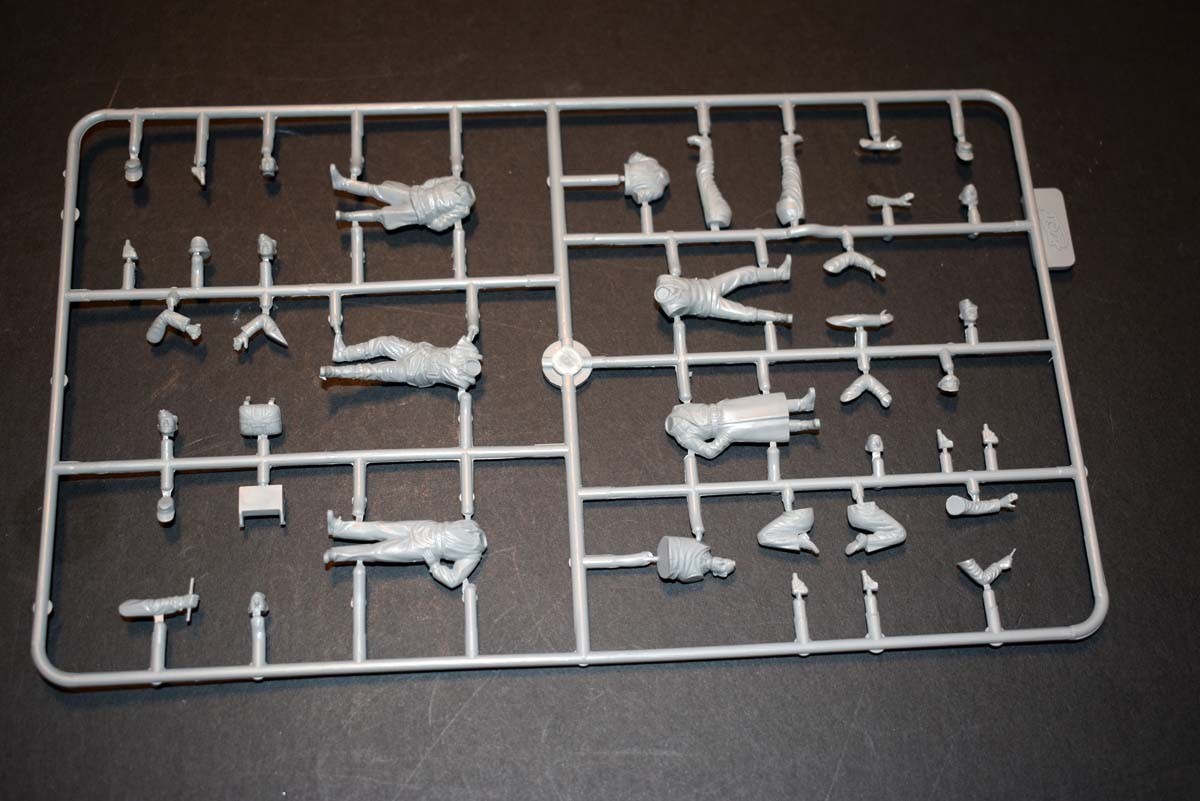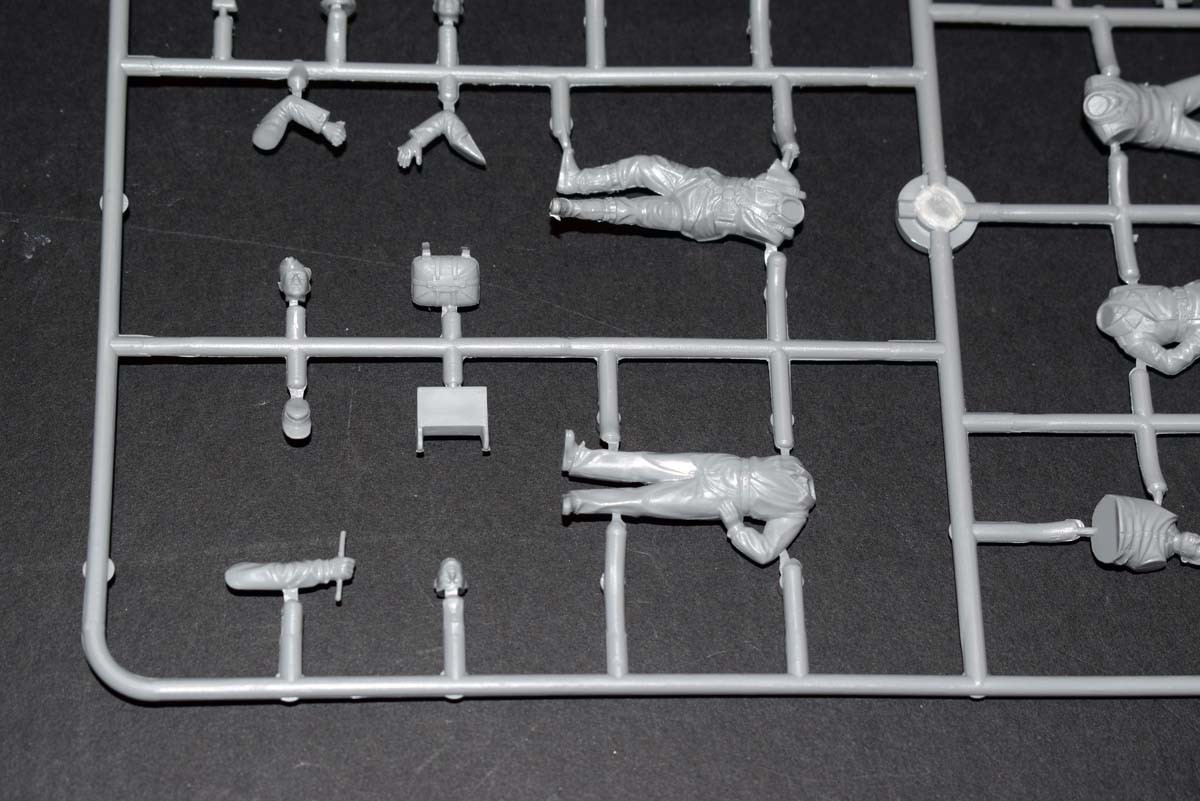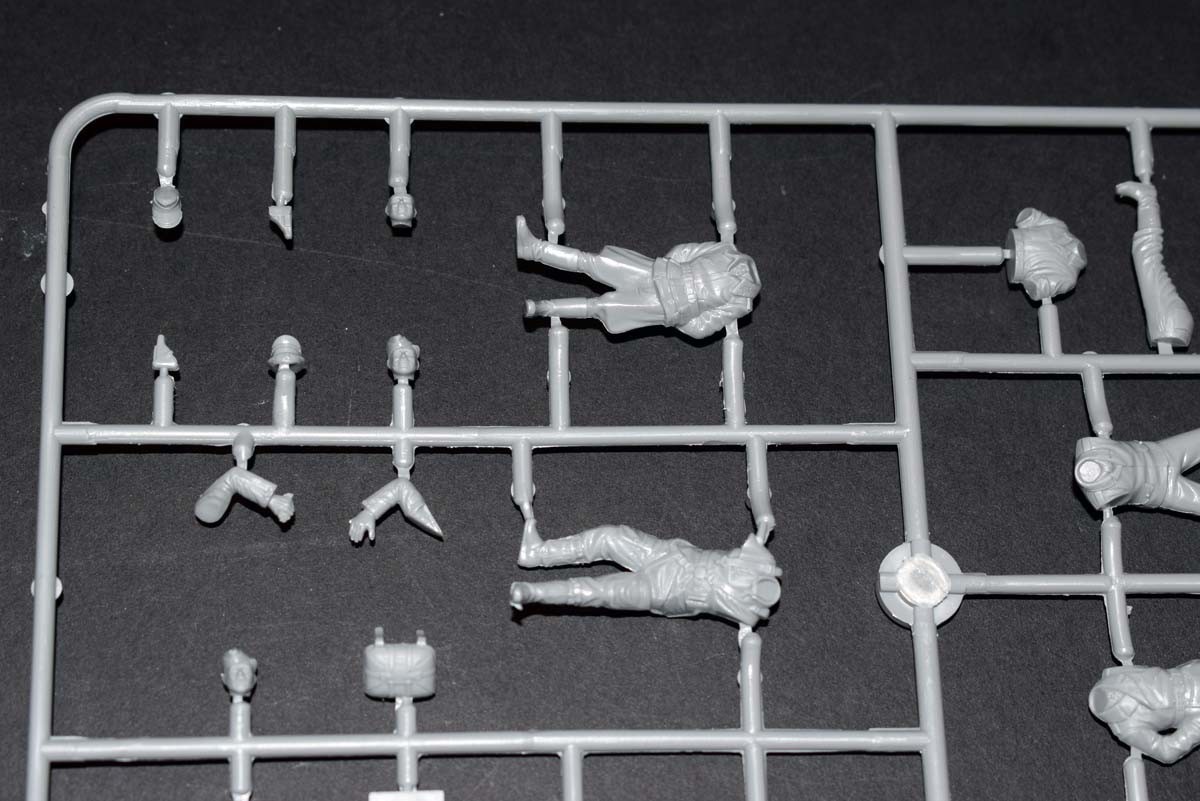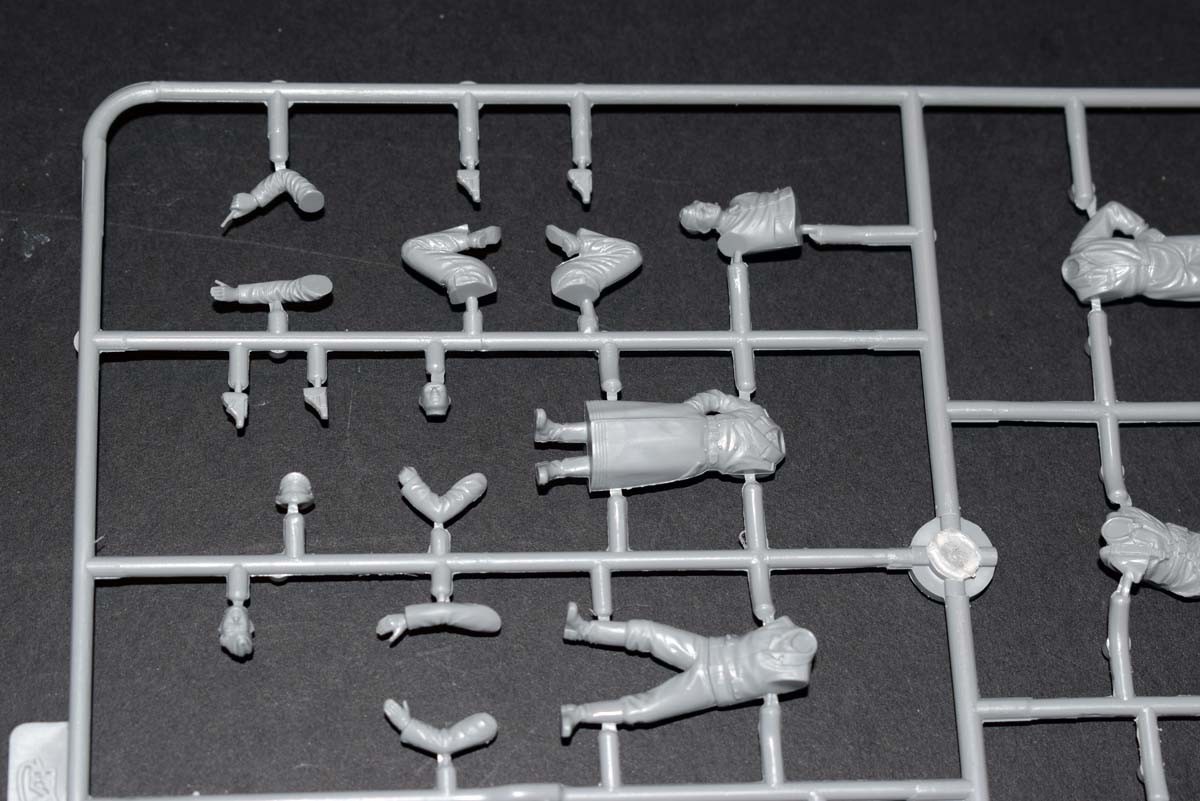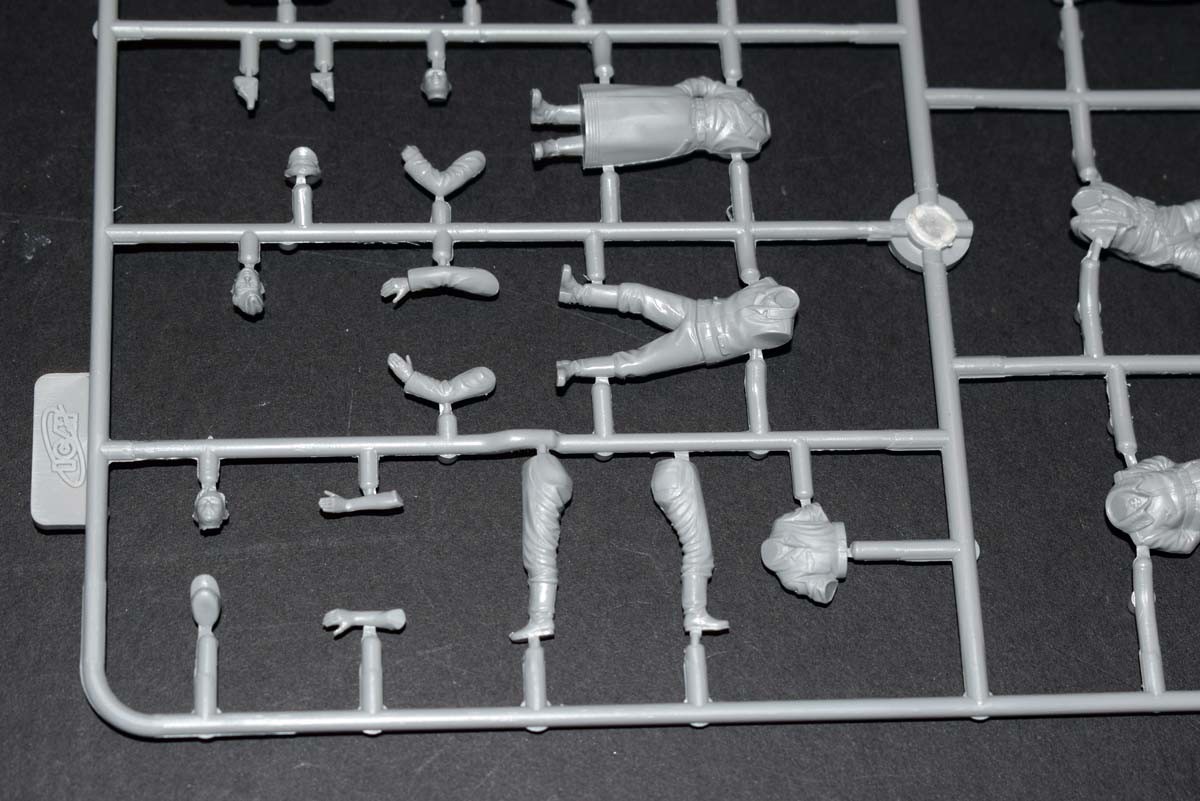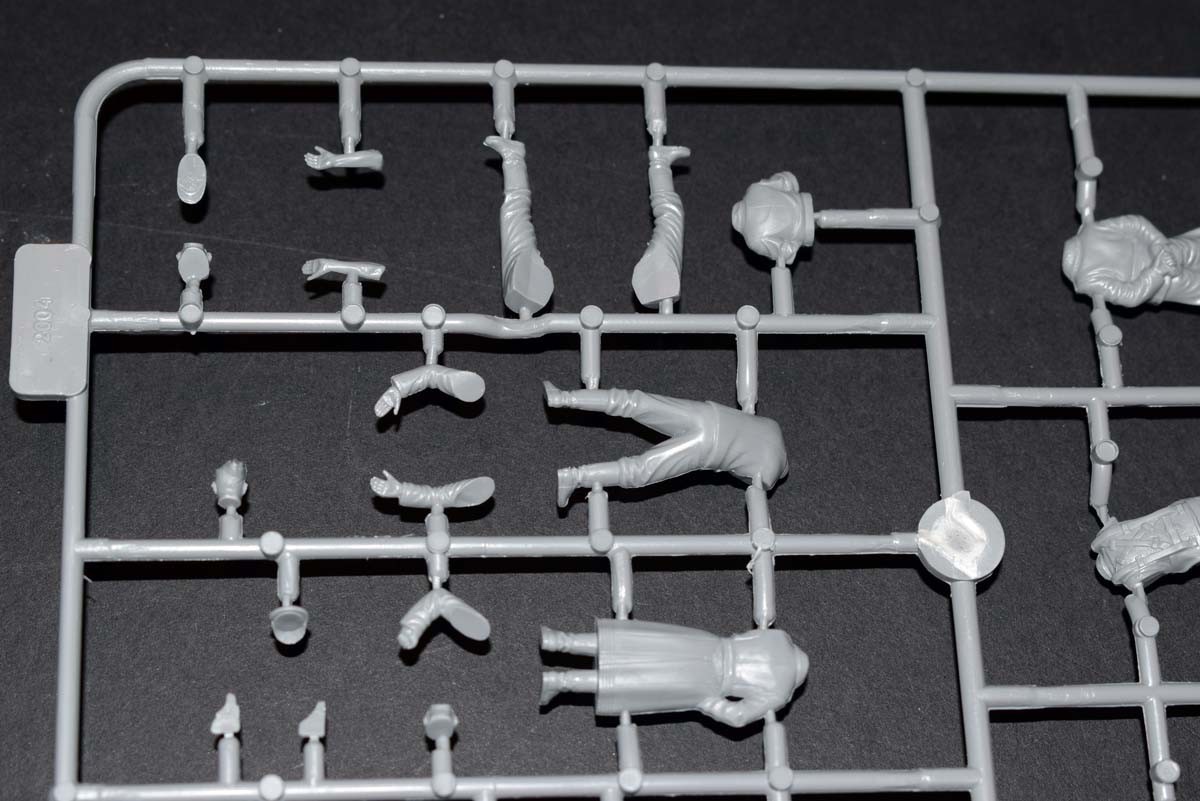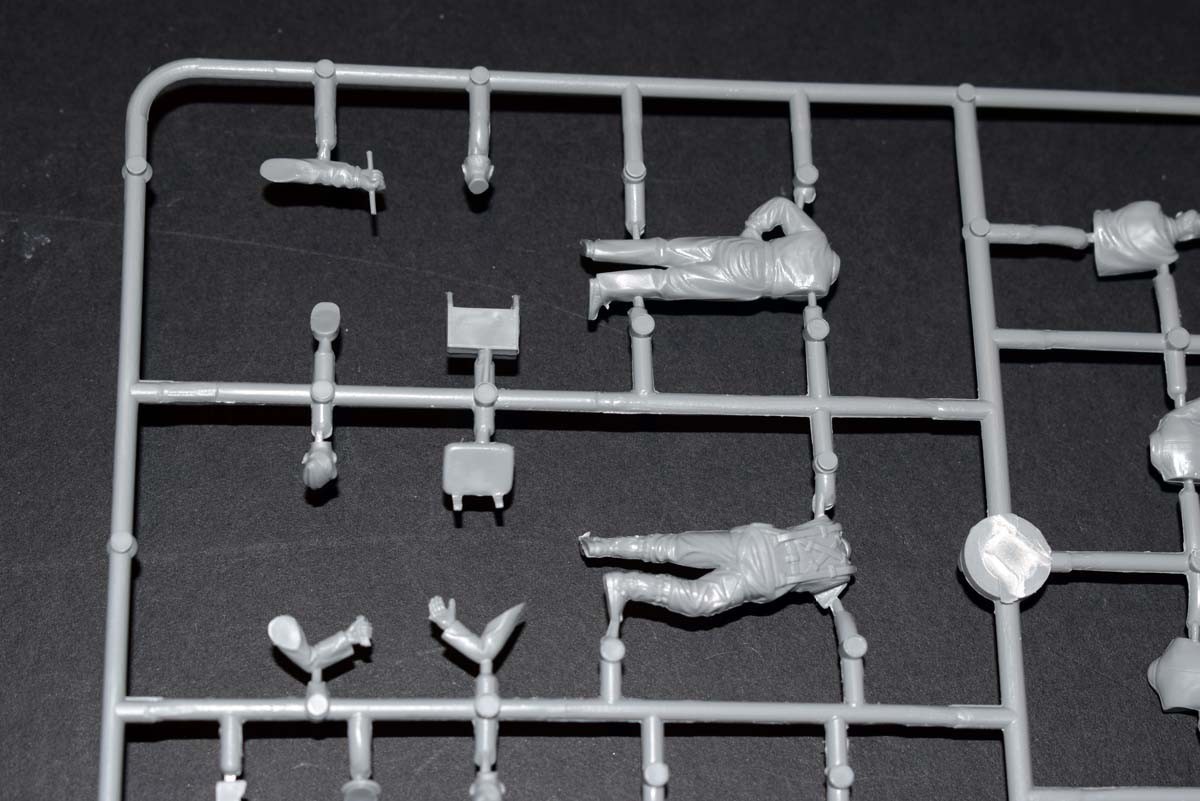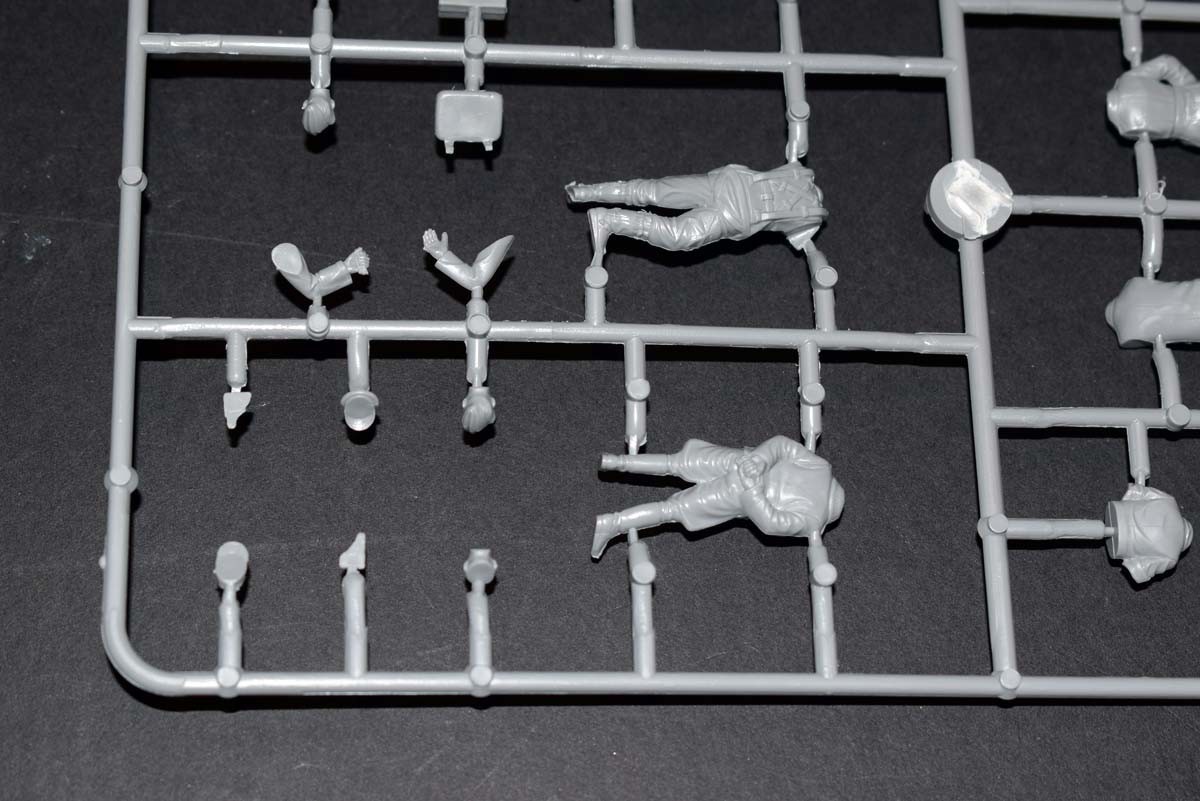 Conclusion
This release from ICM consists of one exceptional element, one ok offering and one not so good. For me the Bf 109 is the weak link of this release, even though it will be met with glee by younger modellers. A little bit of work on the part of any modeller, should bring it up to a reasonable standard. The Hs 126 is good on the whole, with the figures themselves being classed by me as exceptional. This may not be received well by high end modellers but the youngsters getting into the hobby will love it as will those not demanding absolute accuracy.