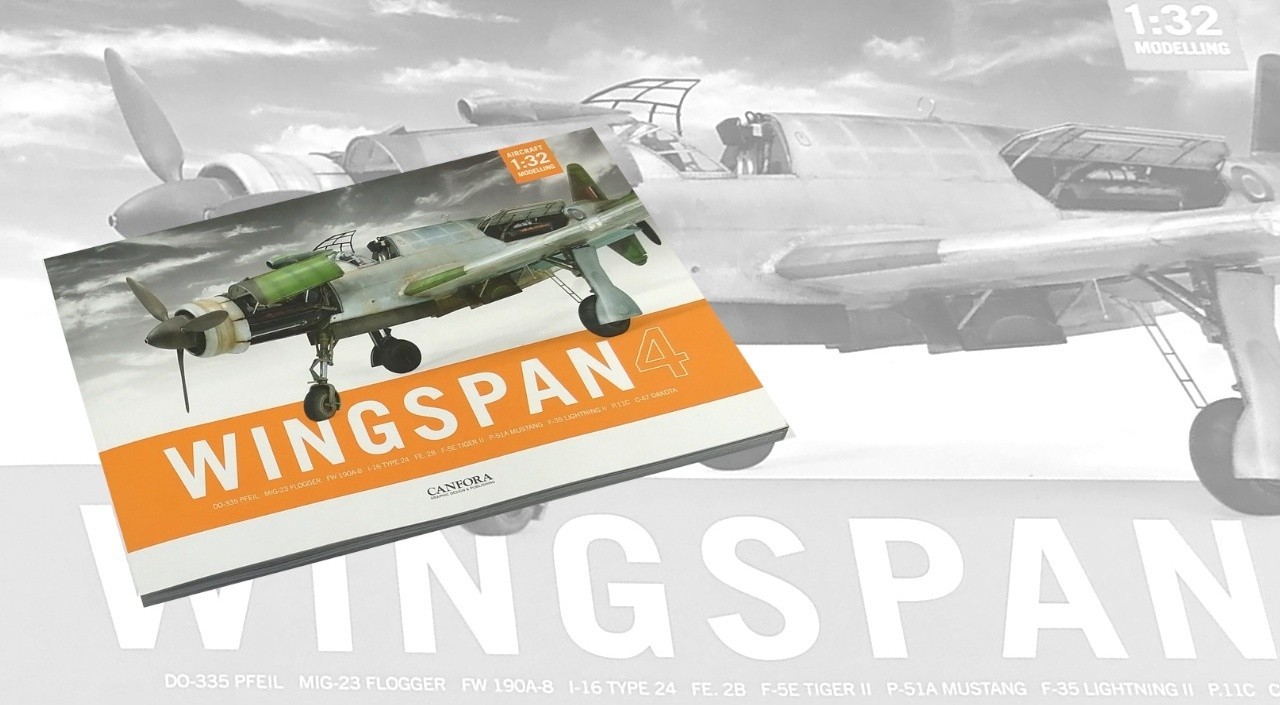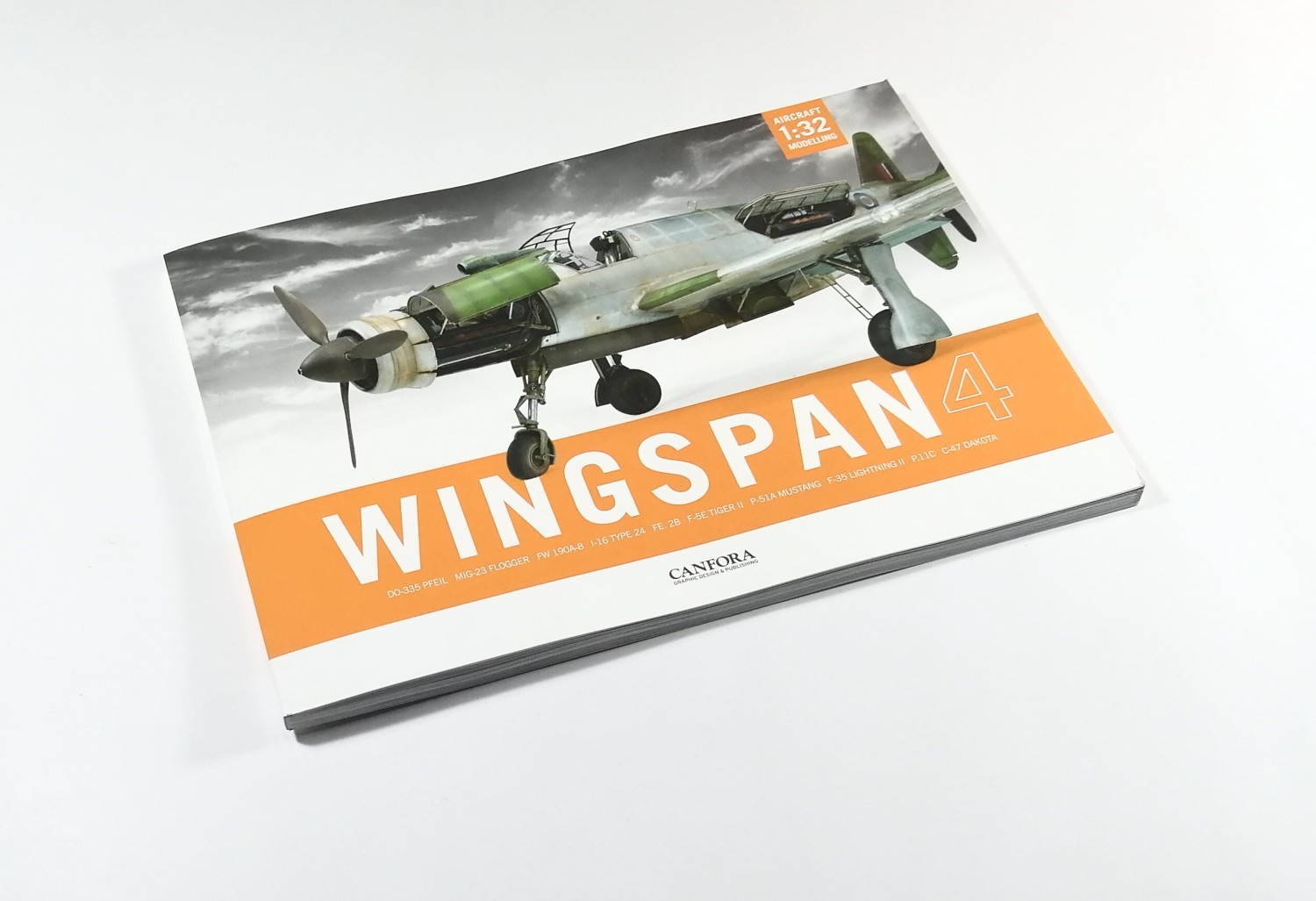 The series Wingspan from Swedish publisher Canfora reaches its fourth volume. As before, it features a variety of models with very large photos on an A4 landscape softcover, with 128 pages of gloss paper. Readers of previous volumes know what to expect, as it keeps the format, design and high standards for images and models.
The kits included in this book are the following:
Focke-Wulf Fw 190A-8 by Tomáš Banič
North American P-51 Mustang by Ralph Riese
Northrop F-5E Tiger II by Oto Drobik
Douglas C-47 Sky Train by Zdenek Sebesta
Dornier Do 335A-1 Pfeil by Brian Criner
PZL P.11c by Toni Canfora
Lockheed Martin F-35A Lightning II by Jan Kopecky
Royal Aircraft Factory FE.2b Early by Mikael Terfors
Mikoyan-Gurevich MIG-23MF Flogger by Henrik Redin
Polikarpov I-16 Type 24 by Anders Isaksson
For each one there are twelve pages with a description of both the build and the paint, supported by plenty of photos.
All the models show great skill, using aftermarkets and superdetailing and a paintjob equally excellent.
The book uses a double approach of step by step and traditional text/photos. For every article, there are parts describing the build and paint with text and accompanying photos, and some pages with step by step explanations using mainly photos and captions.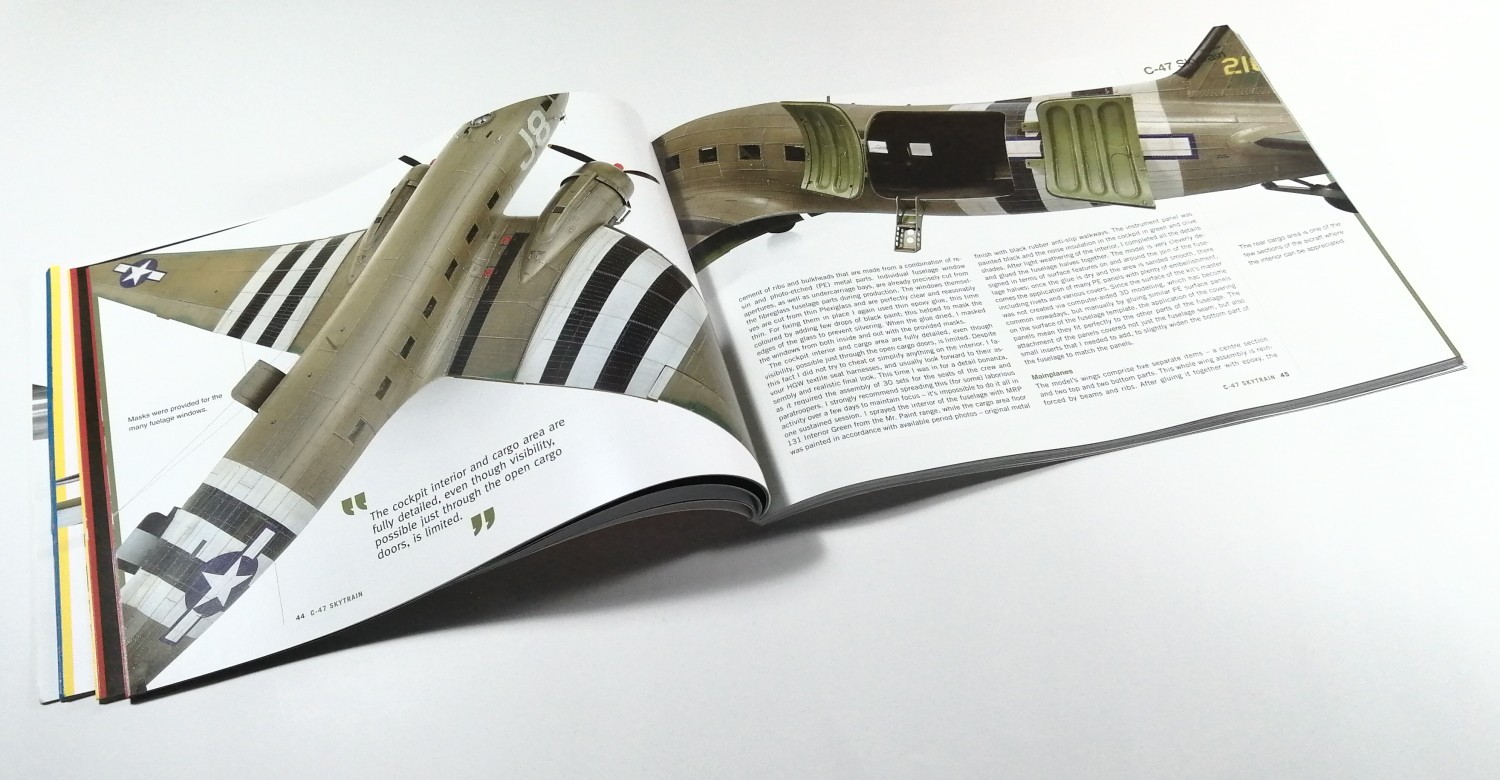 In Detail
The landscape format of the book and its design, using frameless images on a good part of it, allow really large and stunning photos, often covering the whole page with text in the remaining space around. Together with the big scale of the models it means that a lot of detail can be seen.
Each article spans for twelve pages except the Skytrain, which has sixteen. They start with two large photos of the model and a summary of the kit used, aftermarkets, so as brands of paint and other weathering products applied.
There is also an introduction with the history of the aircraft or the specific decoration used, as some of them are quite original (think of a black&white Mustang, a Morocco F-5E or a Pfeil with British markings...).
It is followed by a description of the building process, with issues found, use of aftermarkets. The superdetailing is worth to mention, like on the F-5E cockpit, interior of the C-47, engines of the Pfeil or F-35 bomb bay, to name a few. Even the FE.2bhas a side panel open.
In general, there is the same attention both in text and photos to the building as to the painting .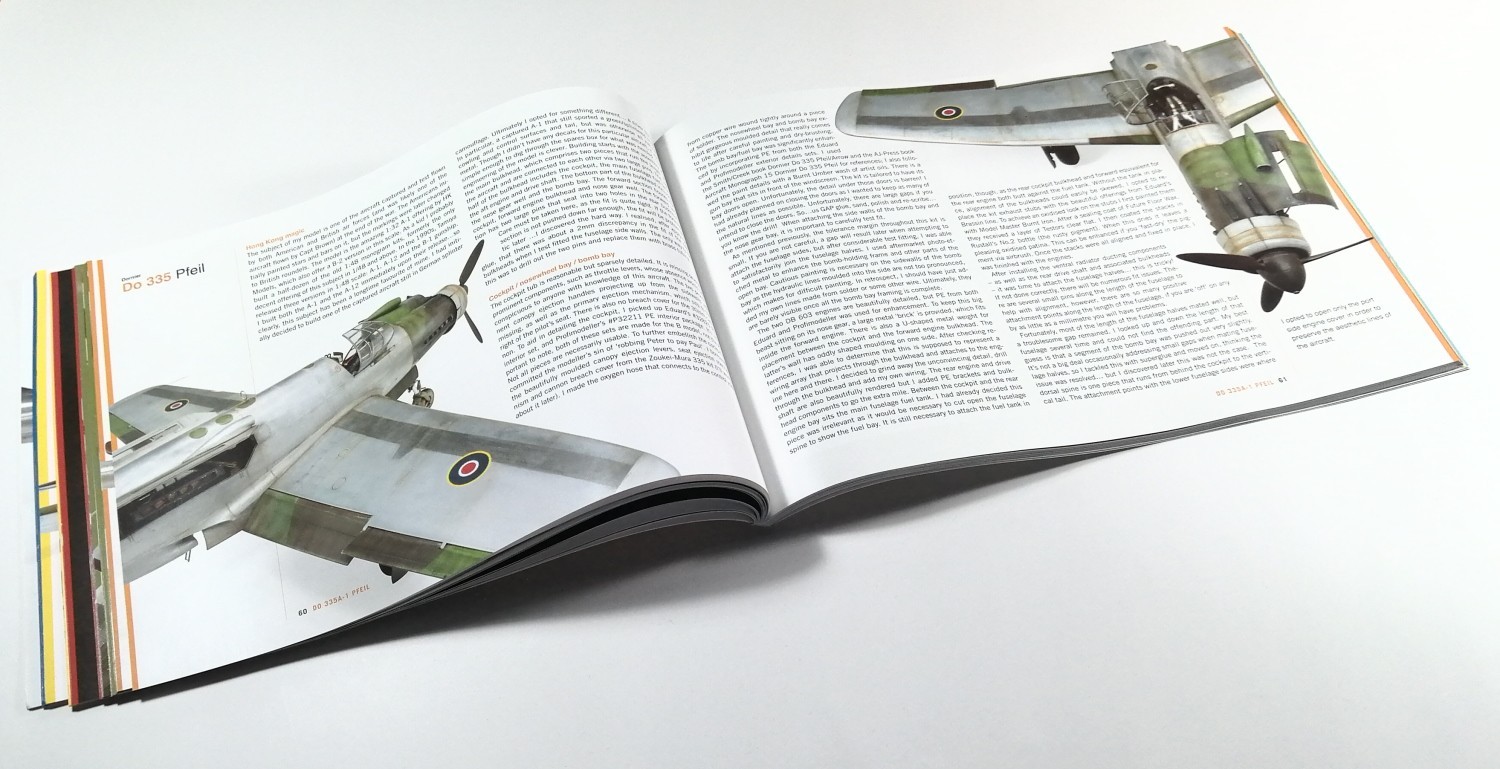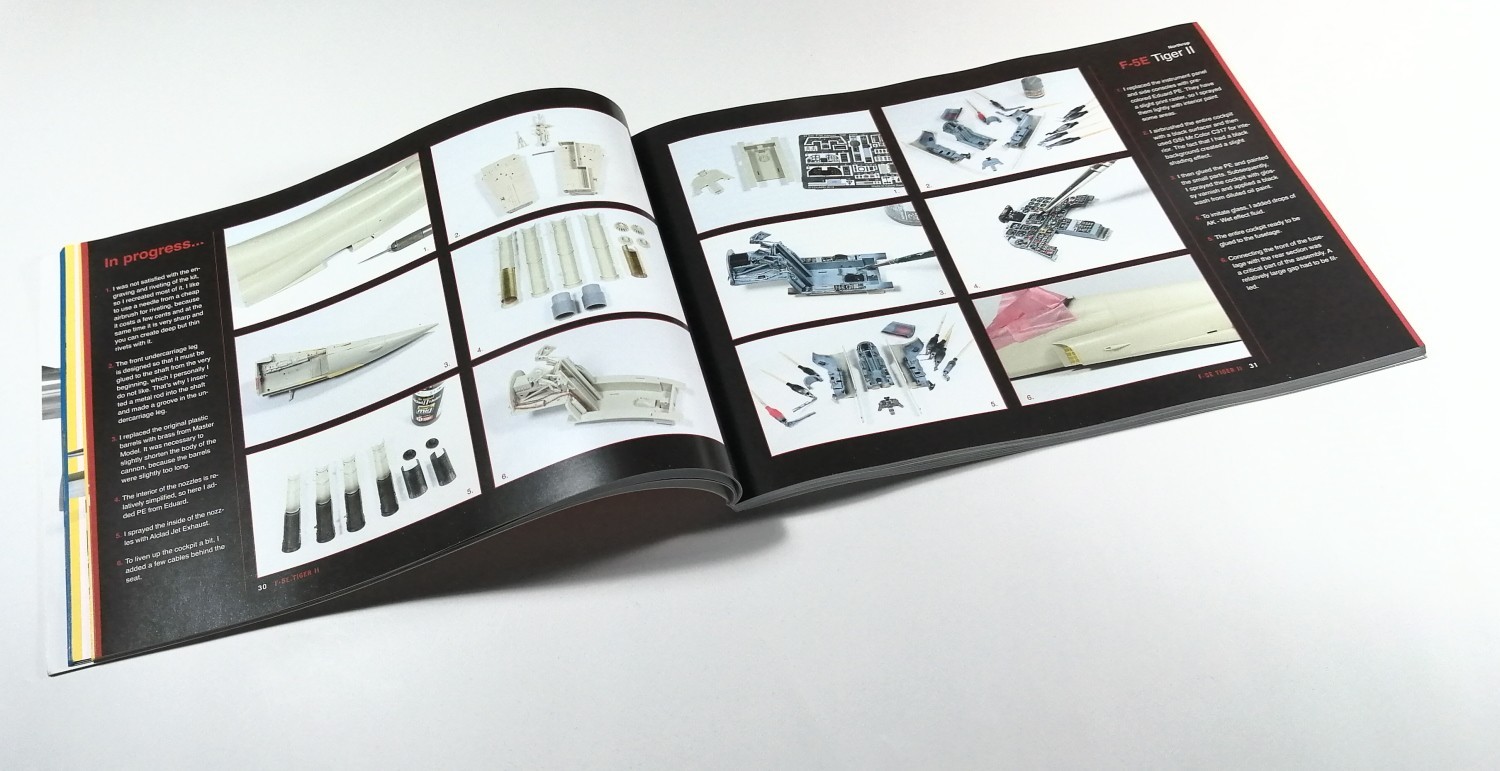 The processes of paint and weathering are also described. In general the finish of the models is quite restrained, showing the natural dirt and ageing that can be found on aircraft in service, but without extreme effects. The only exception is the I-16, having a winter whitewash in wartime, which logically shows a greater degree of paint damage.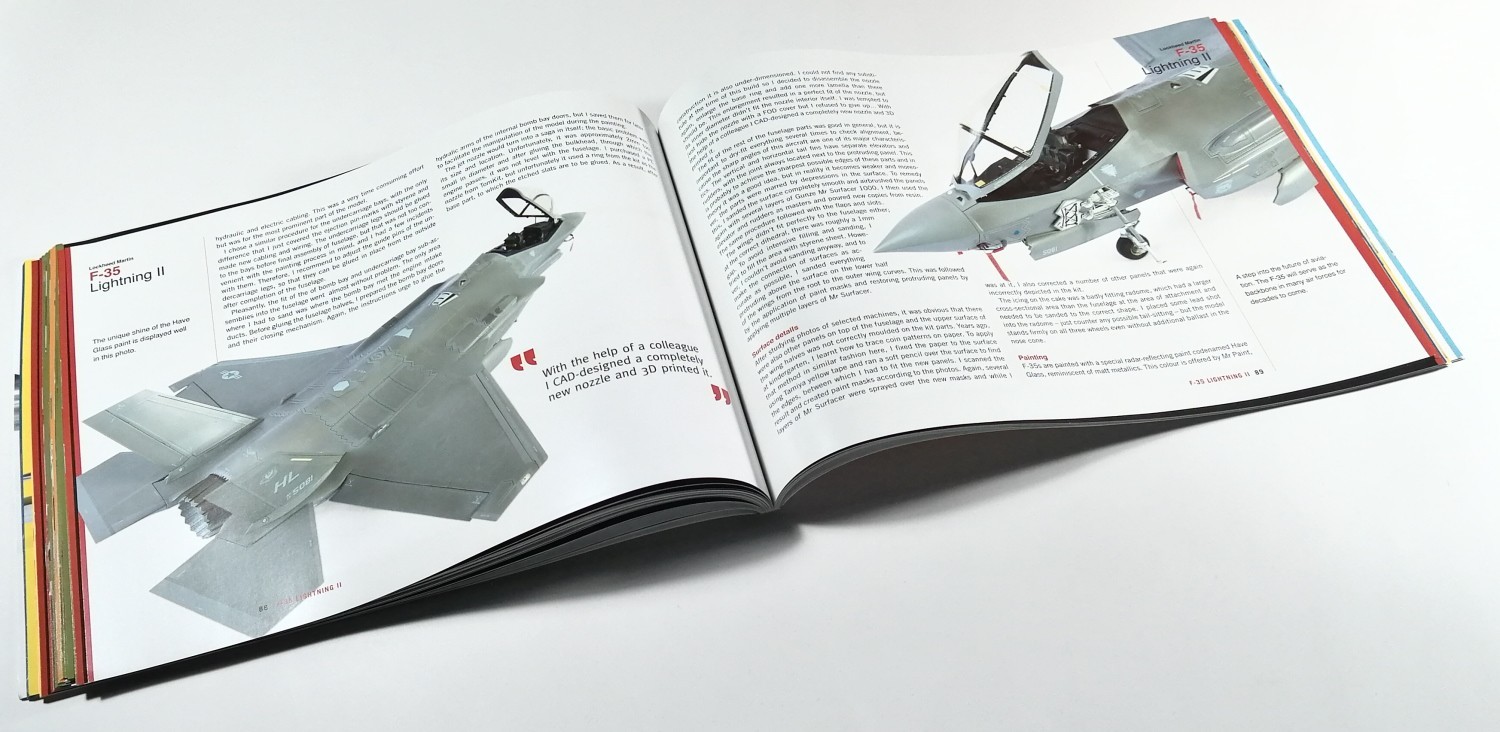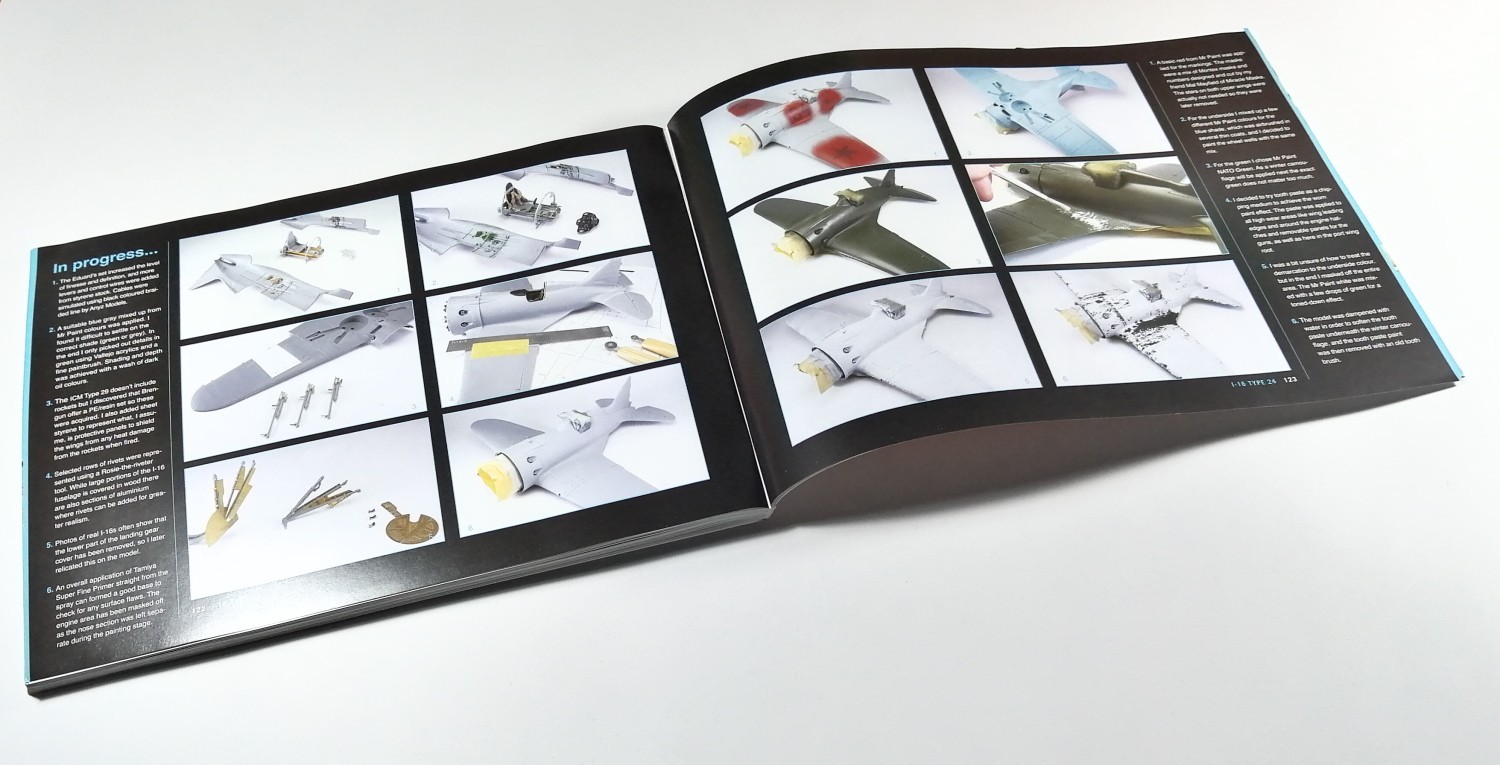 The step by step sections have a grid of smaller photos, with the captions numbered aside. These sections are clearly separated, on a full page and using a dark background. It helps following the building and painting processes in order, working as an outline.
The complexity of the build and painting -such a big scale allows for a lot of details to be added on interiors, engines, undersides, etc.- and the space used by large photos makes that the text must be sometimes abridged.
Therefore, at times these step by step are not an exhaustive guide to be followed effortlessly, they require studying the photos to see the effect achieved on each stage and understand all in-mid steps. While it makes it not suitable for a first build, more experienced modellers will benefit from the analysis and experimentation required to replicate the finishes.
In any case, the beauty of the models is highly inspirational and each modeller can use the methods and effects adapted to his personal taste and skills.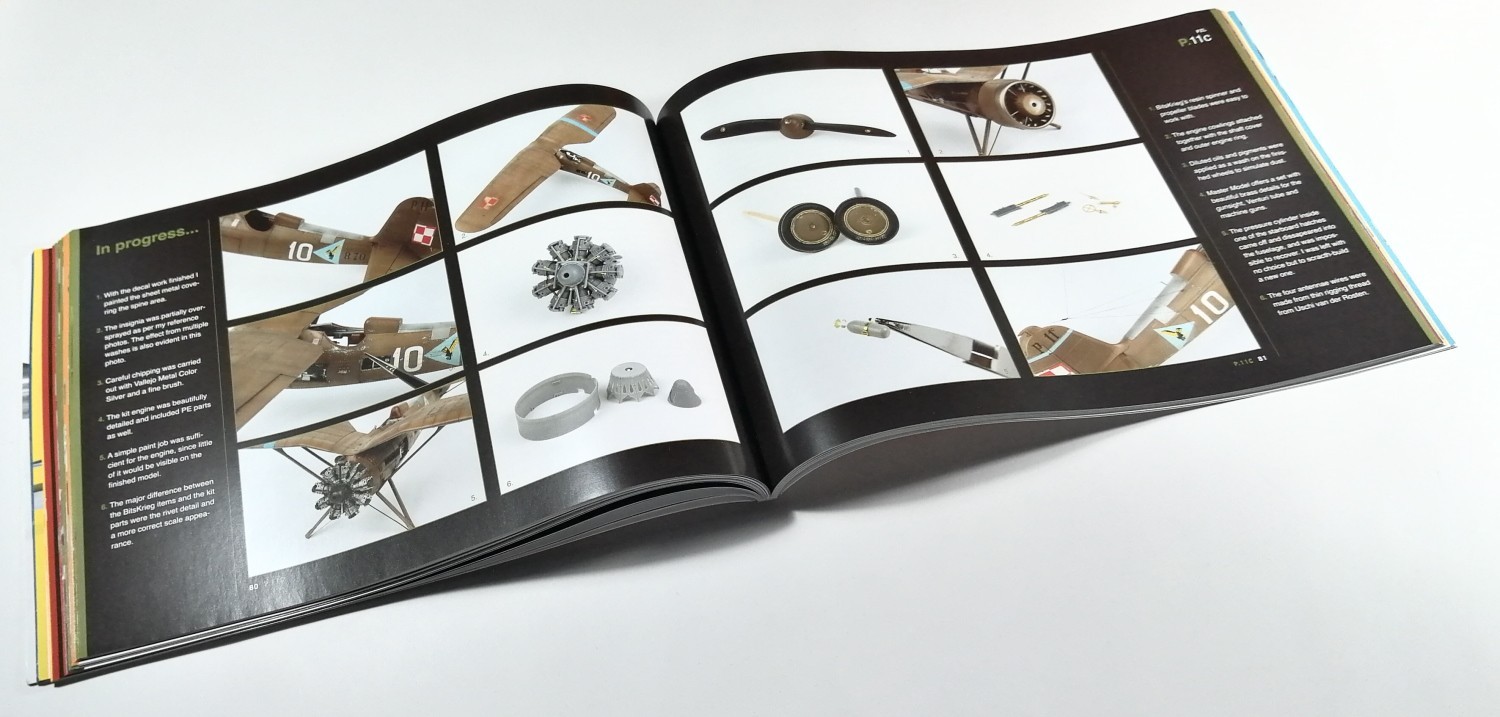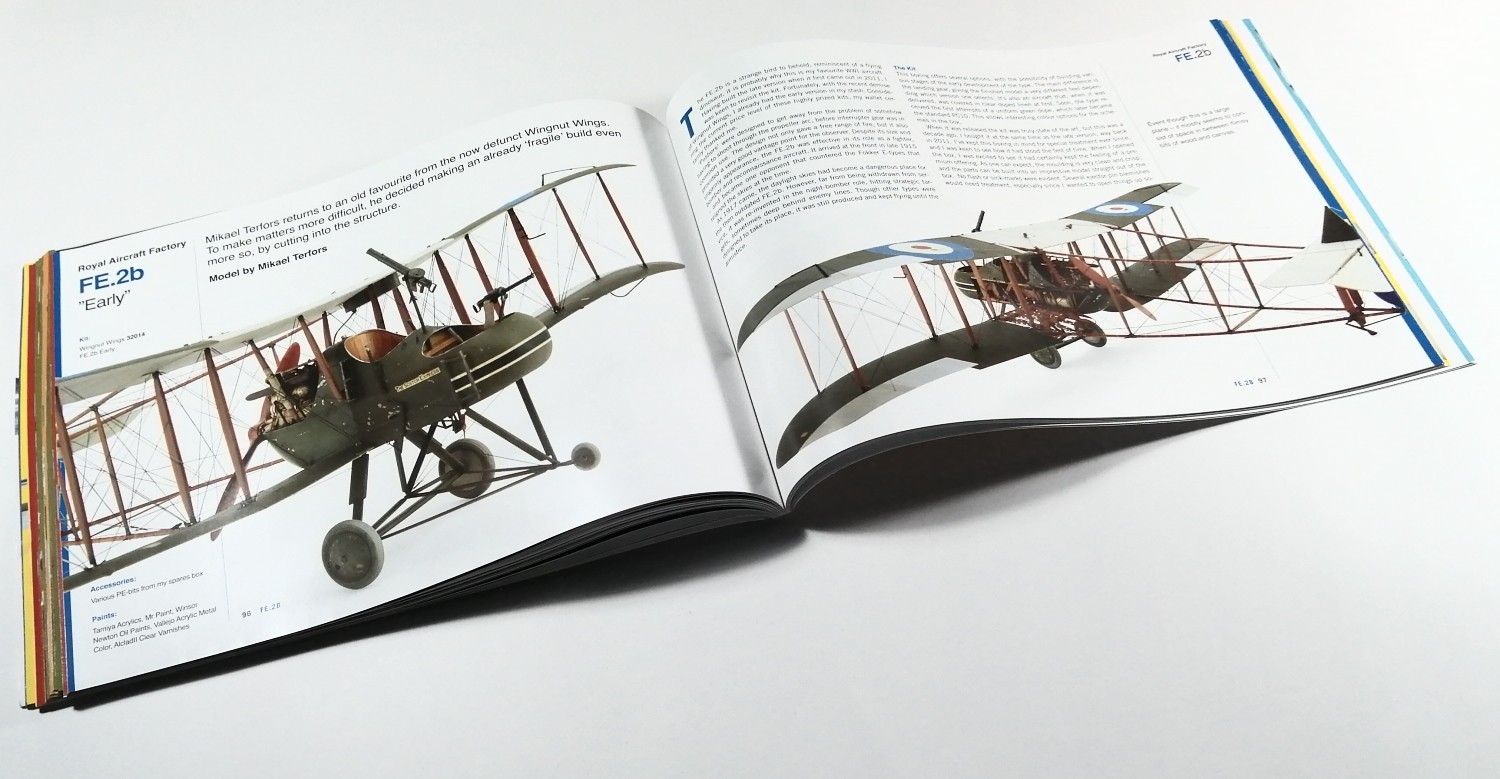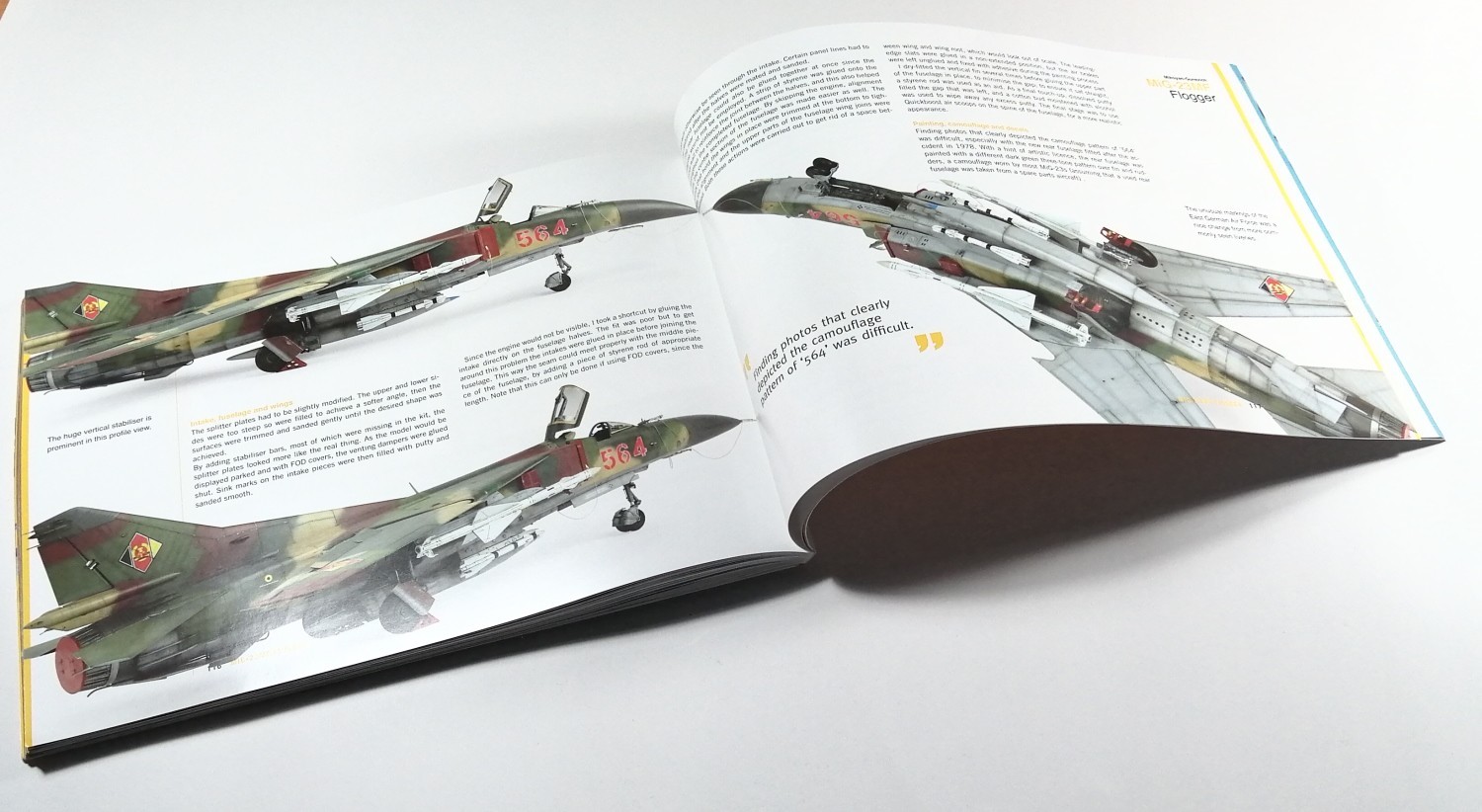 Conclusion
This is an excellent volume with amazing photos, in size and quality, of beautiful models. The detail work shown on large scale aircraft is impressive and the painting and weathering is no less.
The subjects are very varied, with aircraft from WWI, WWII, cold war and modern. Also there are multi color camouflages, flat, metallic and white-washed. It is a book with something for everyone, and something very good indeed.