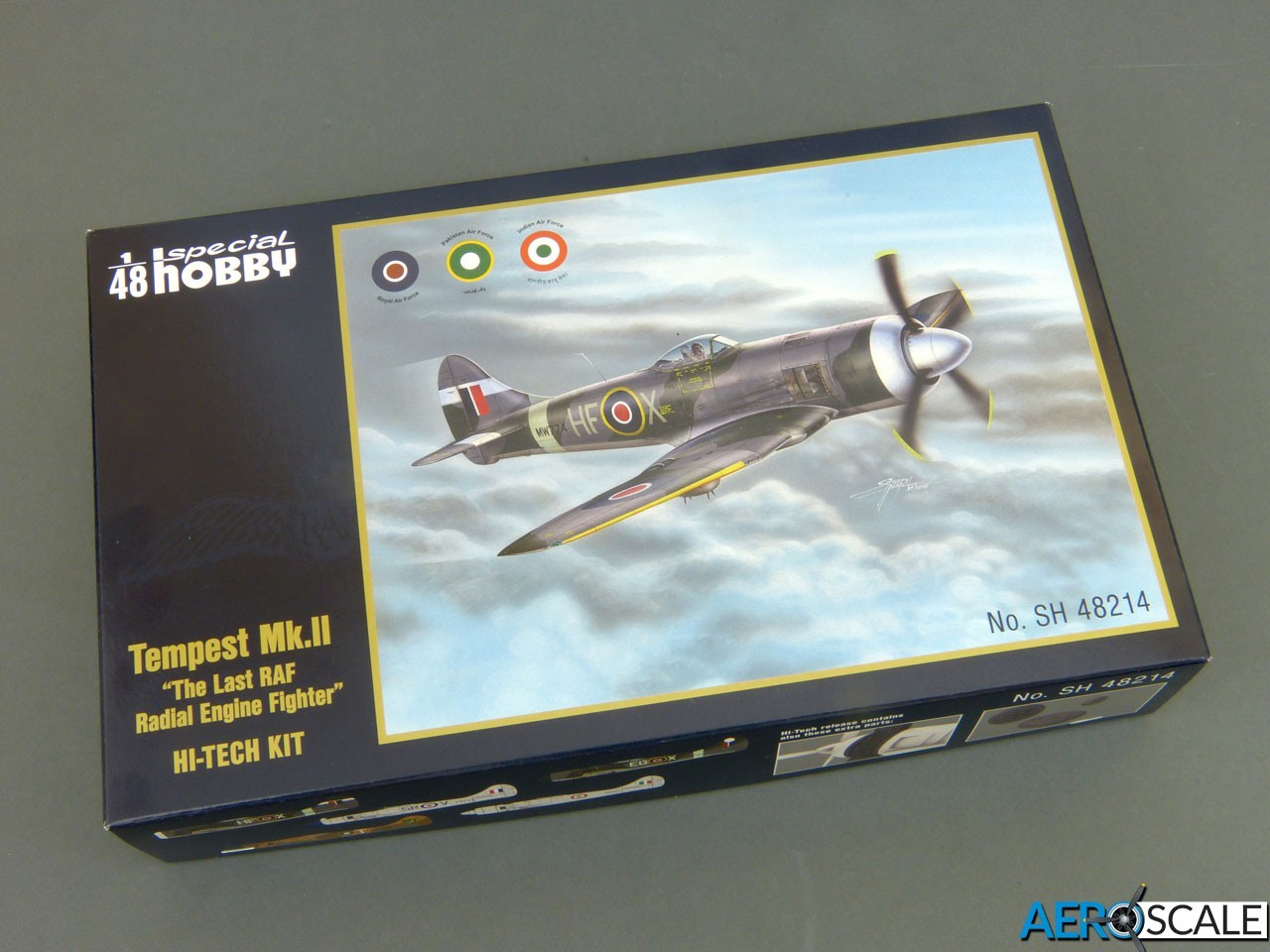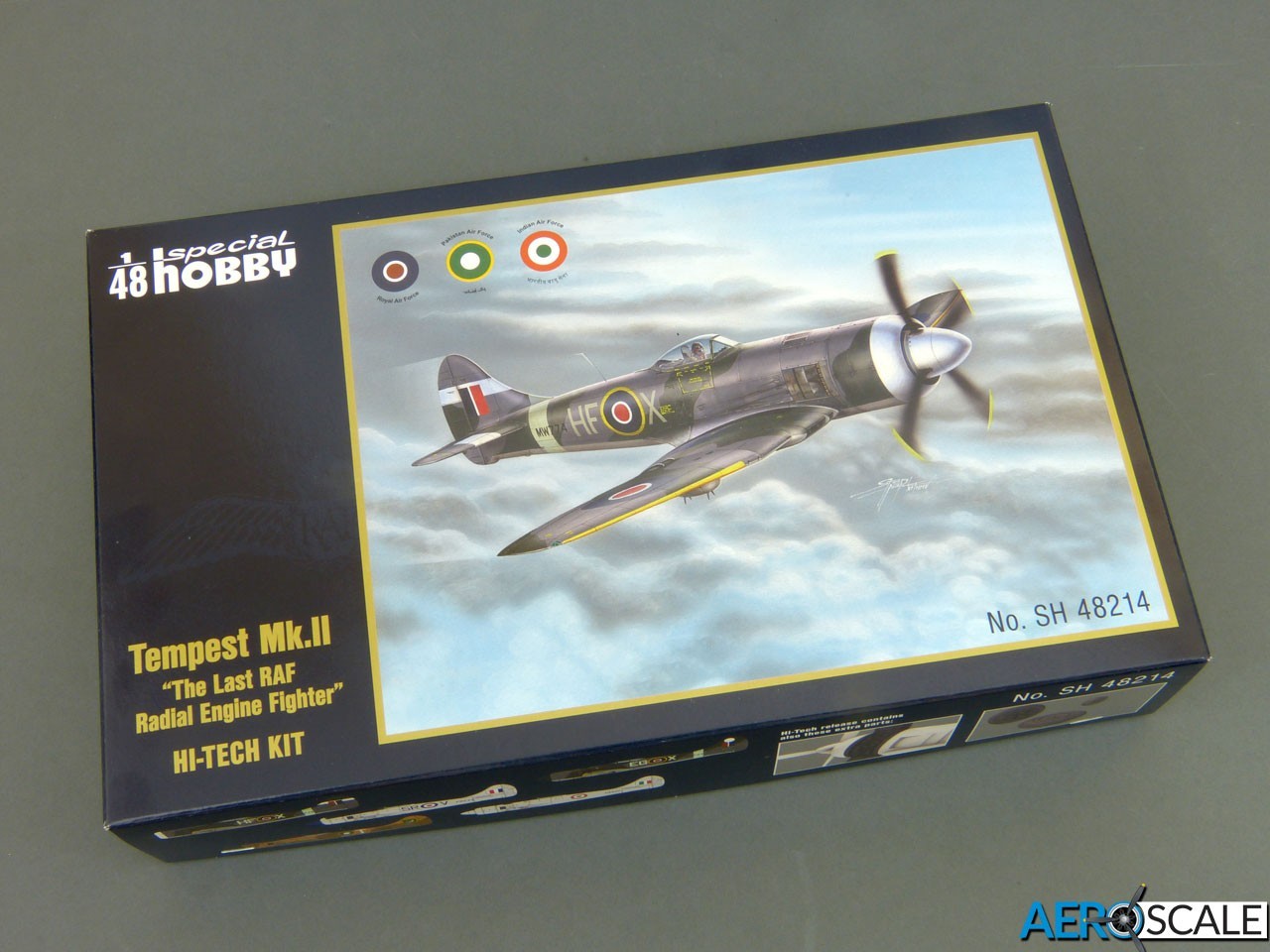 Eduard's 1:48 kits of the inline-engined Hawker Tempest are real beauties - superbly moulded and packed with detail, and really evoking the powerful good looks of the original aircraft. So, it was very exciting to learn that Eduard and Special Hobby would be collaborating on a follow-up kit of the radial-engined Tempest Mk. II.
The first boxing is now ready, and it's under the Special Hobby banner as a Hi-Tech kit, combining the standard runners with a selection of detail parts and other accessories. I imagine Eduard will also be releasing ProfiPACK and Weekend version too, so Special Hobby's variation on the theme offers a very welcome alternative - plus, of course, it's the first one available.
Arriving in a very stylish conventional box, all the components are packed together in a resealable bag, with the accessories and clear parts further protected in their own packets.
Not surprisingly, the new kit utilises the original runners from the inline-engined Tempest kits, adding new-tool parts for the Mk. II, so you'll have a lot of unused parts for your spares box.
The kit comprises:
153 x dark grey styrene parts (plus 53 unused)
22 x clear styrene parts
13 x grey resin parts
5 x etched metal parts
Pre-cut washi tape painting masks 
Decals for 5 x colour schemes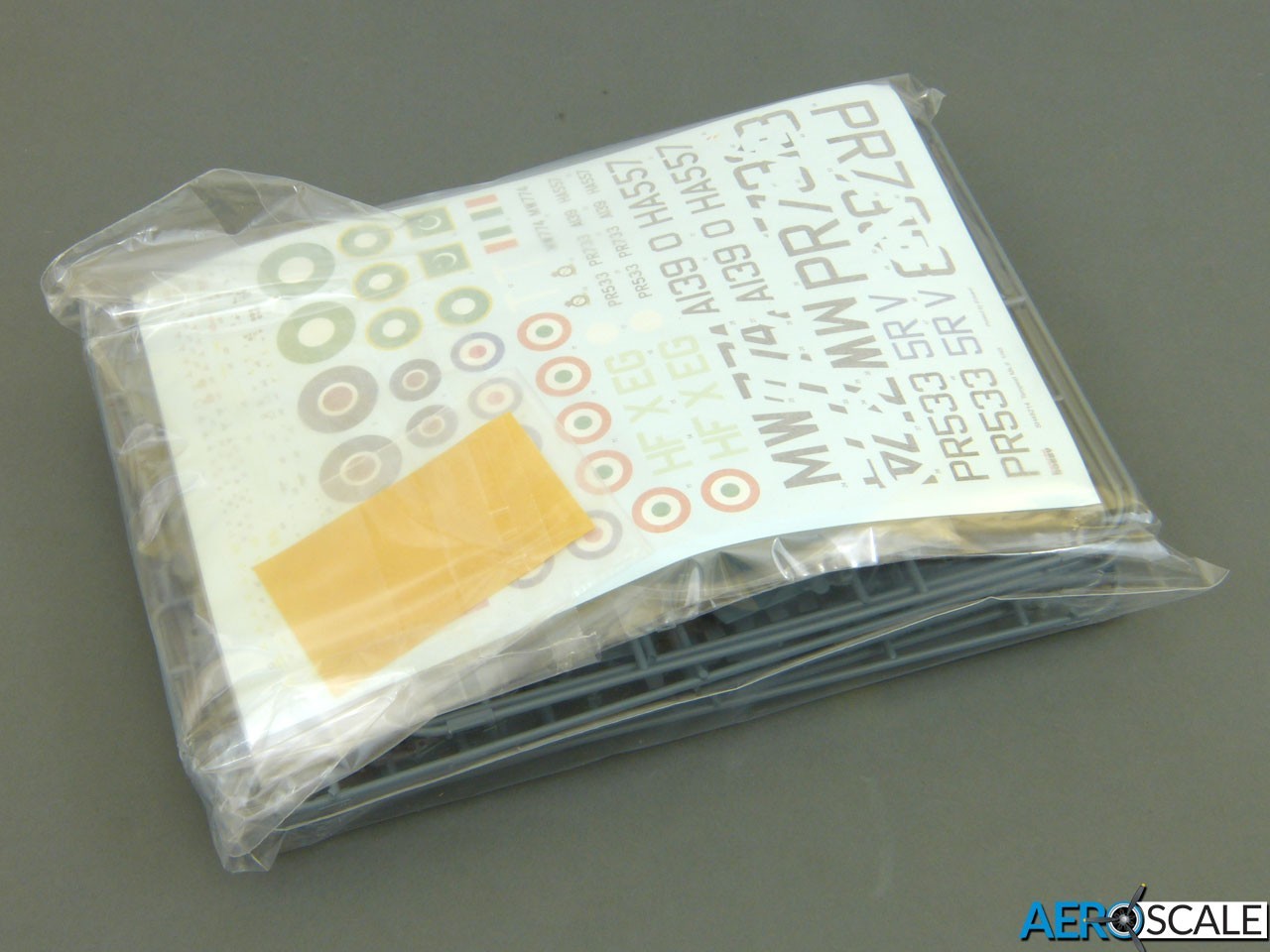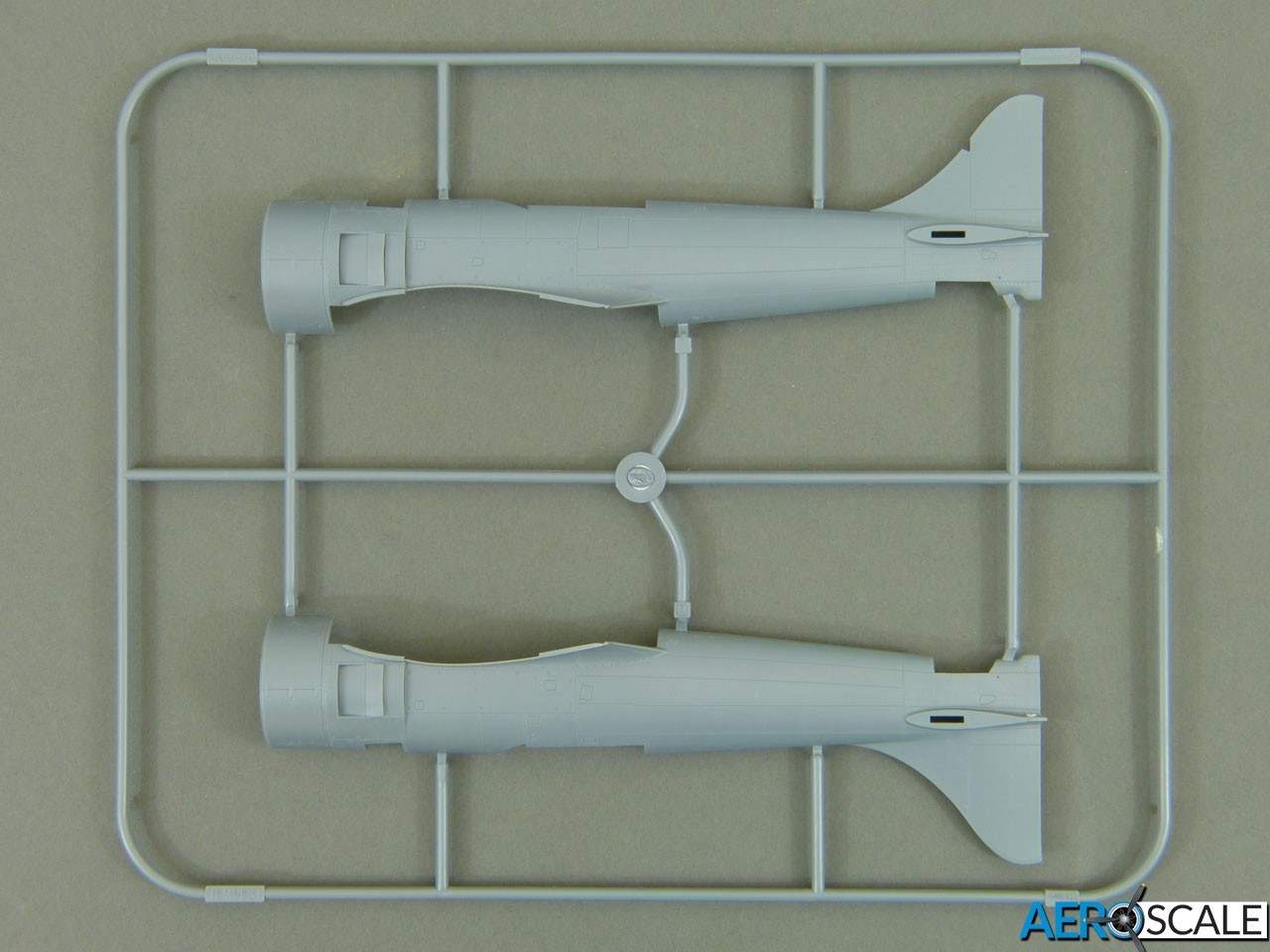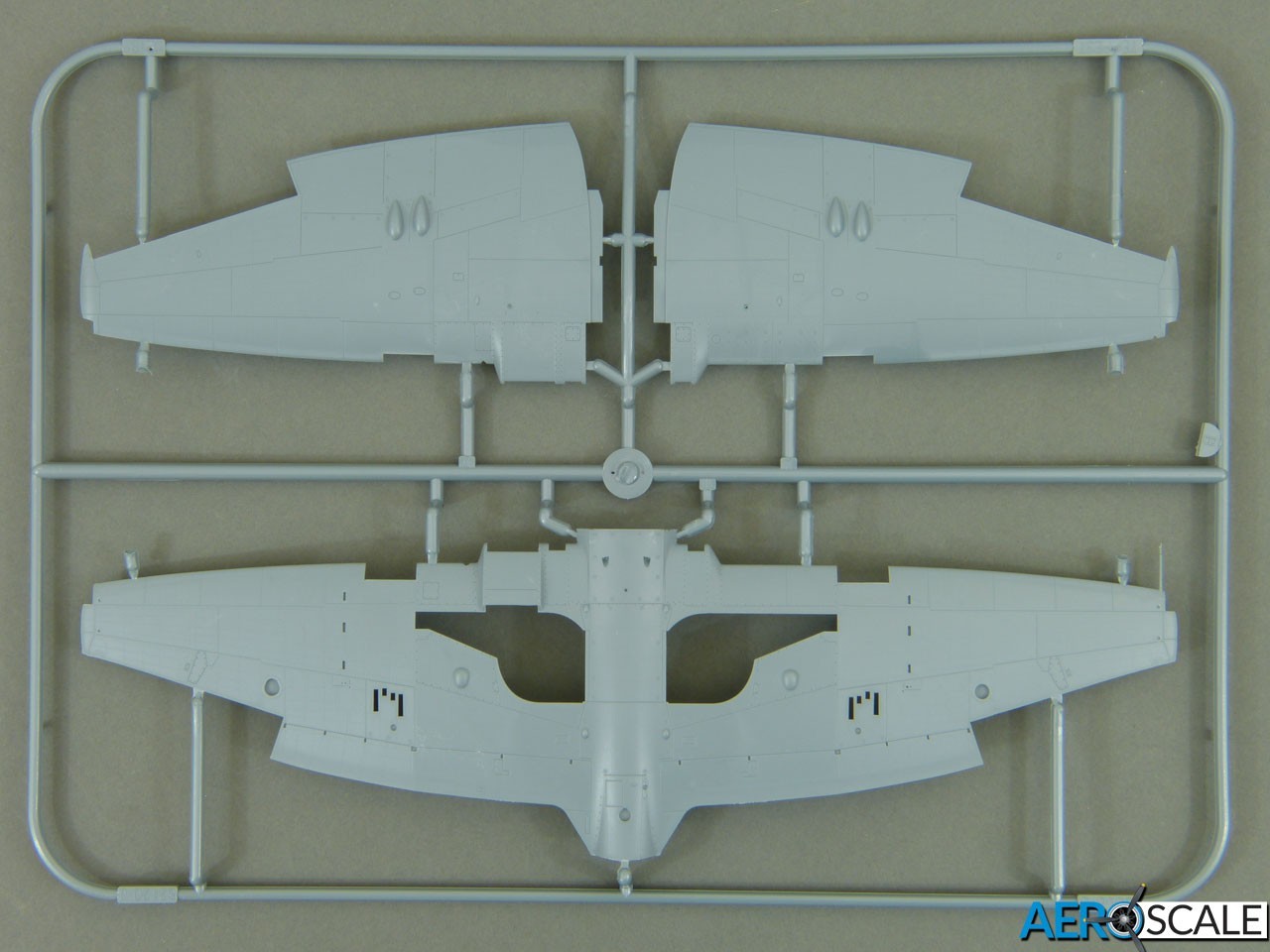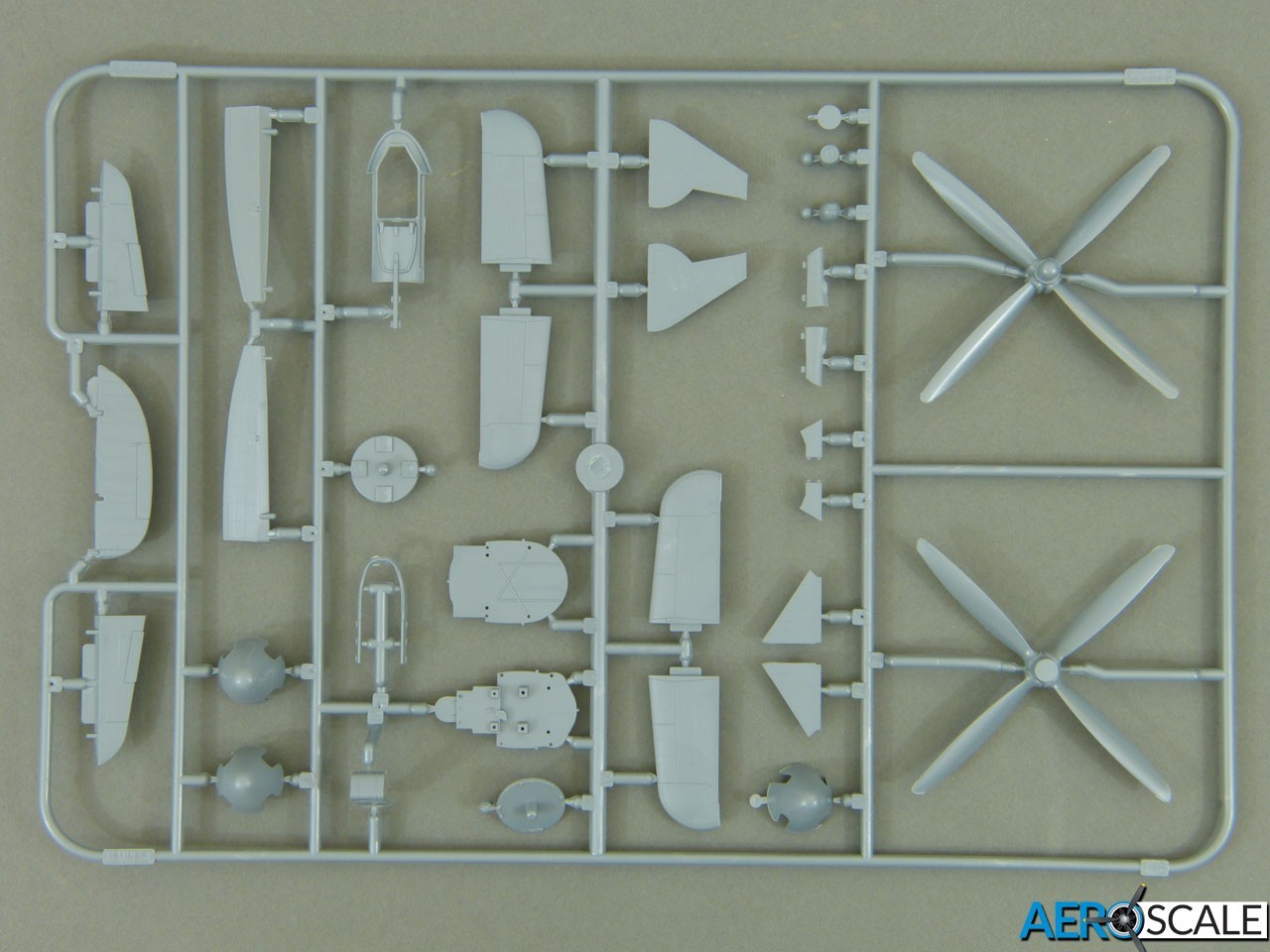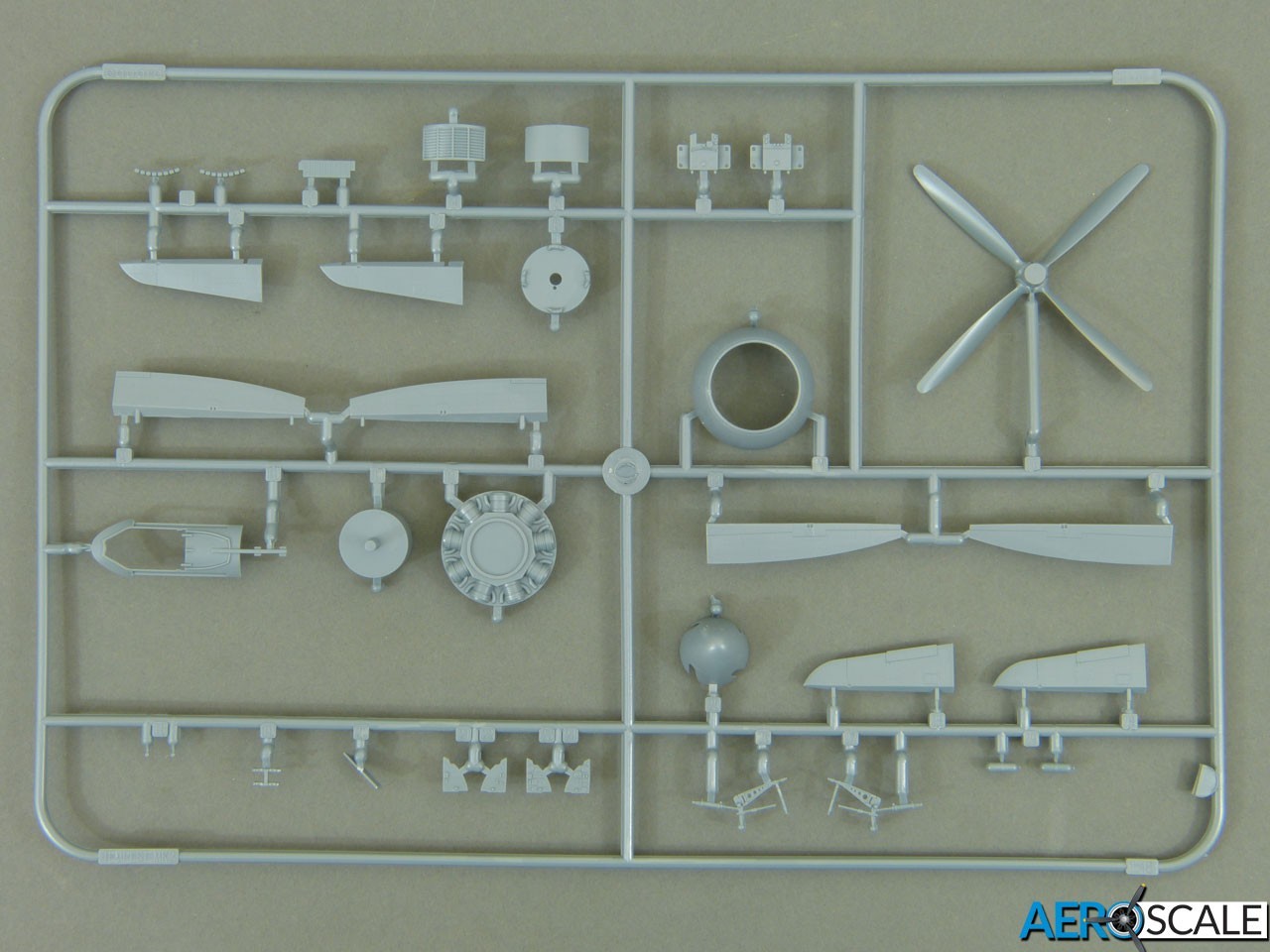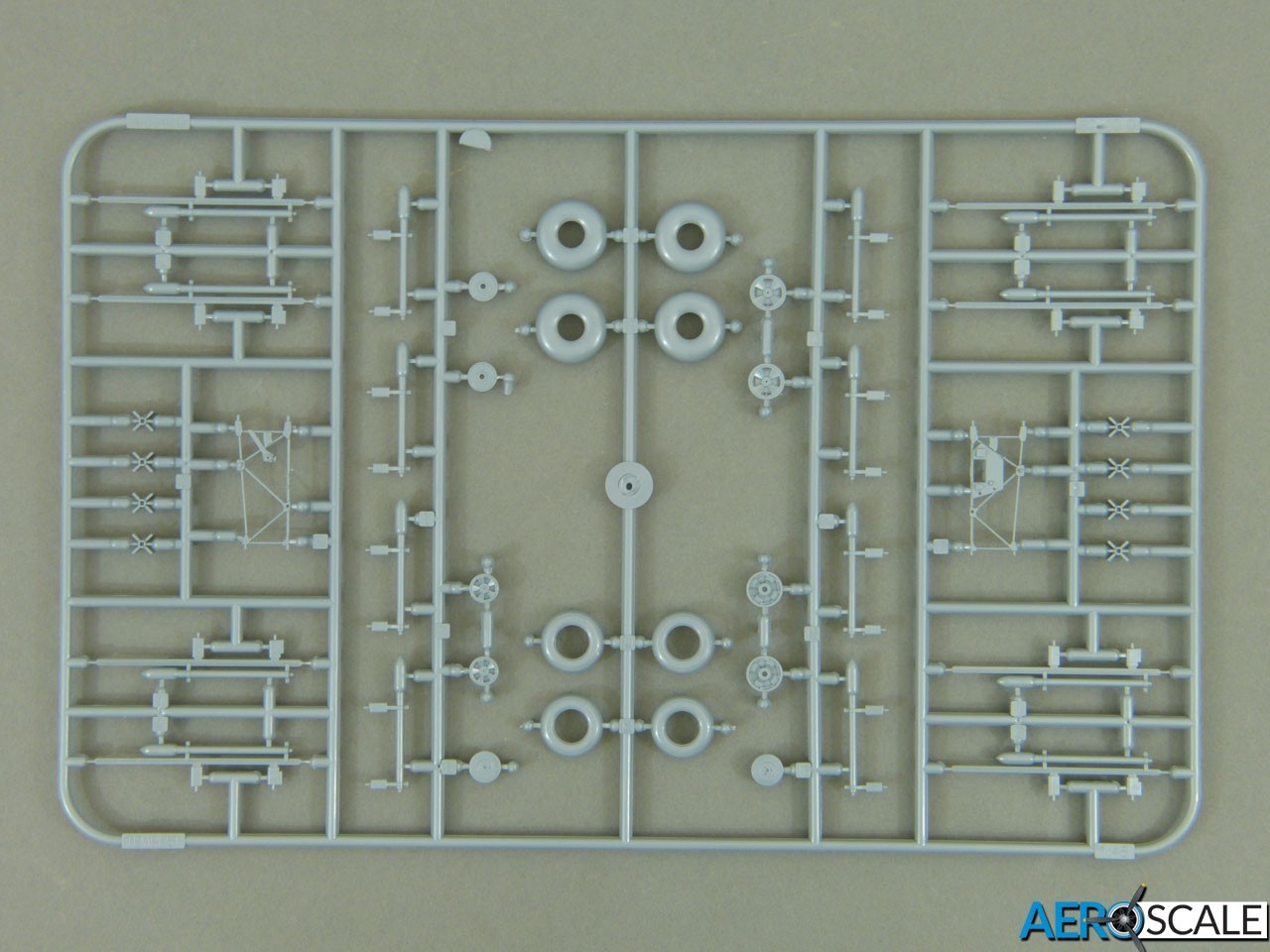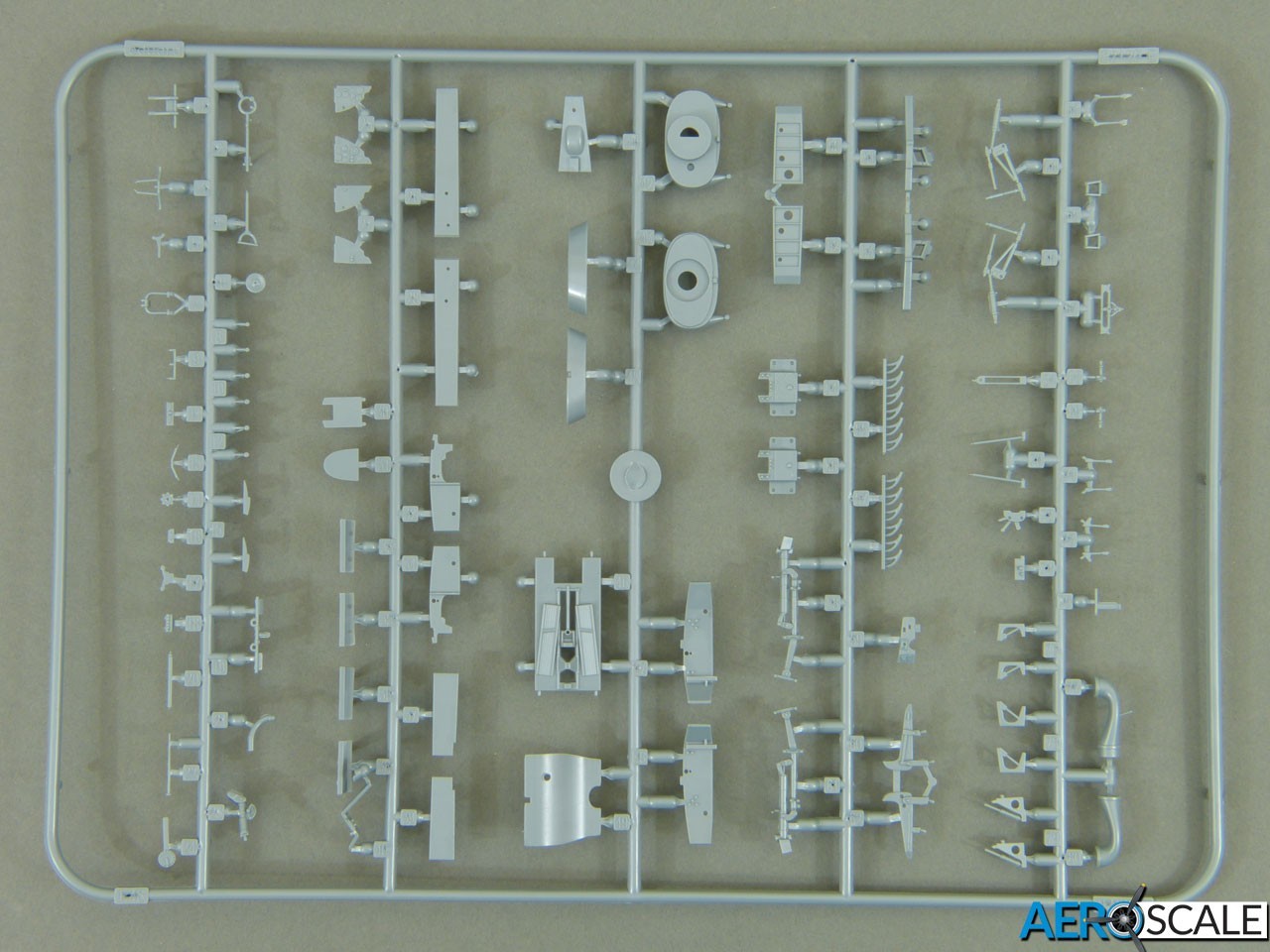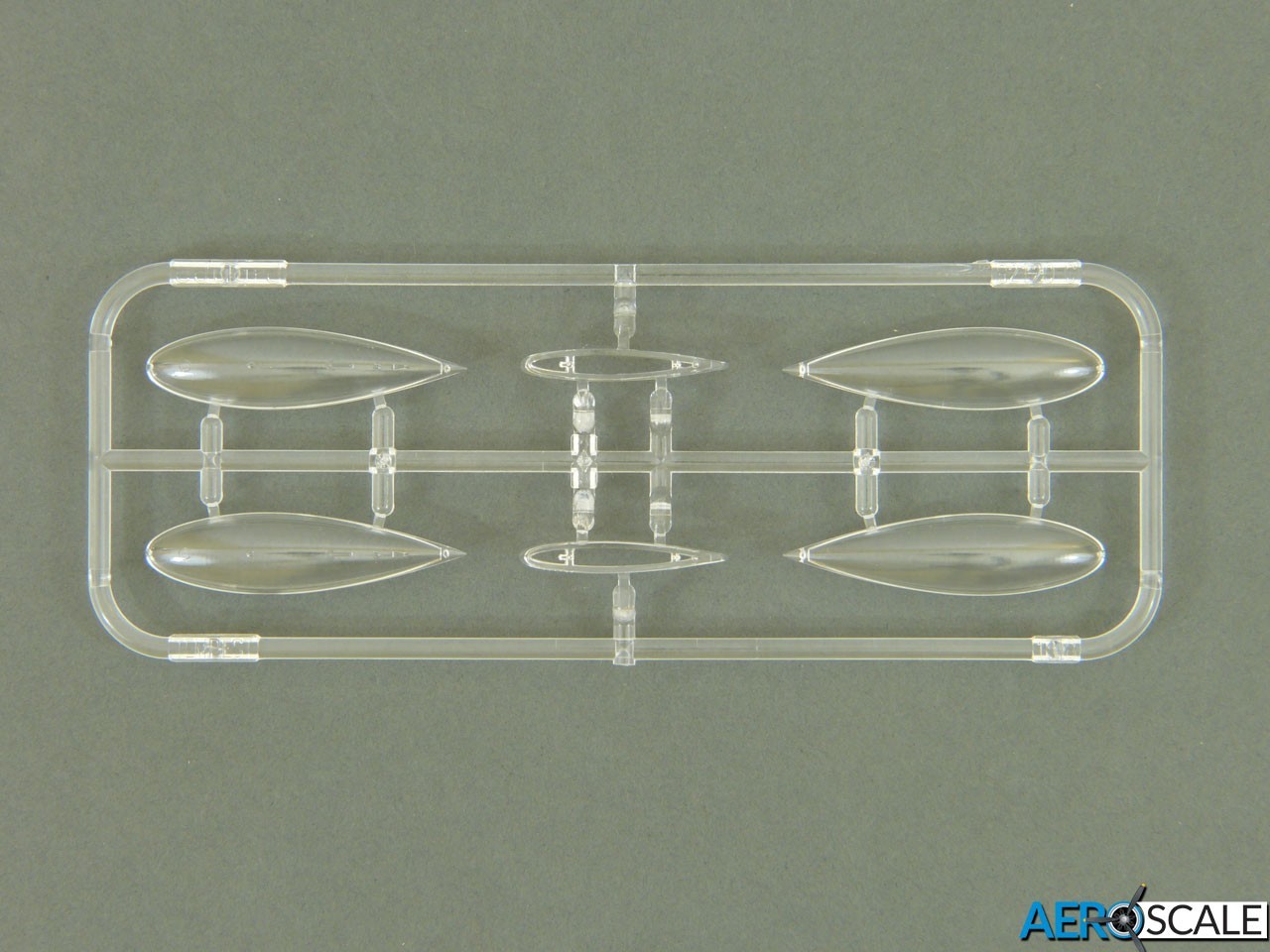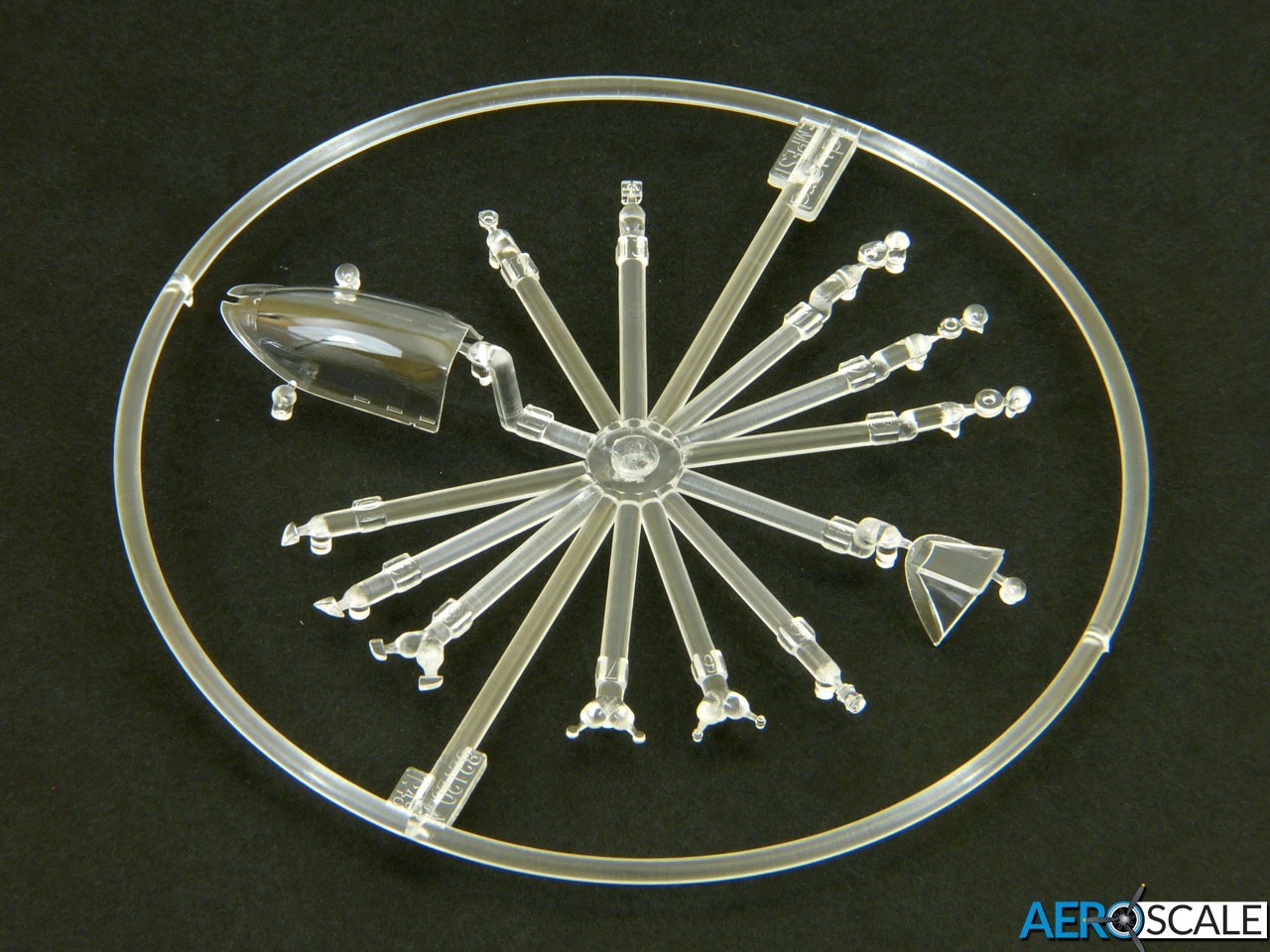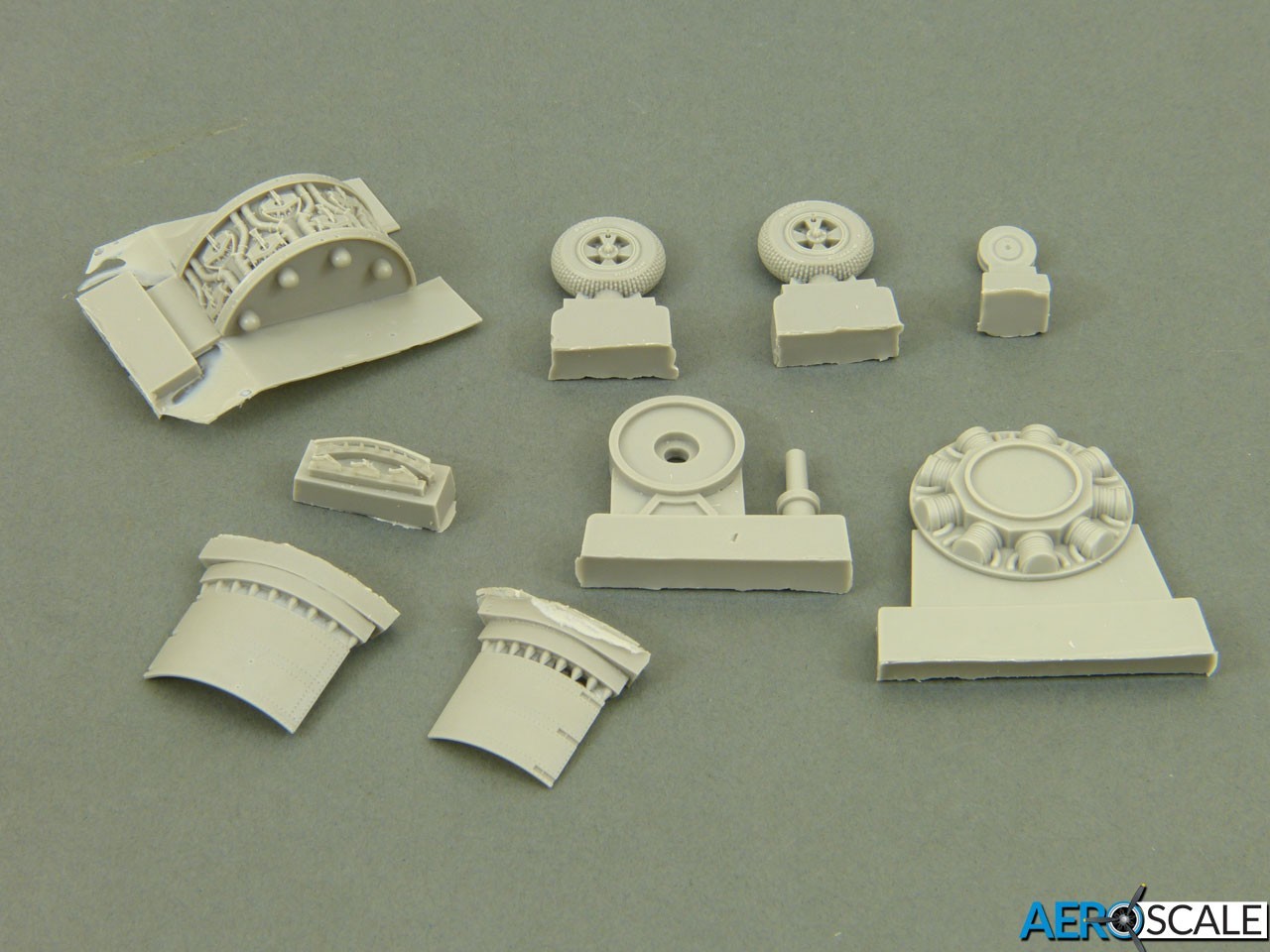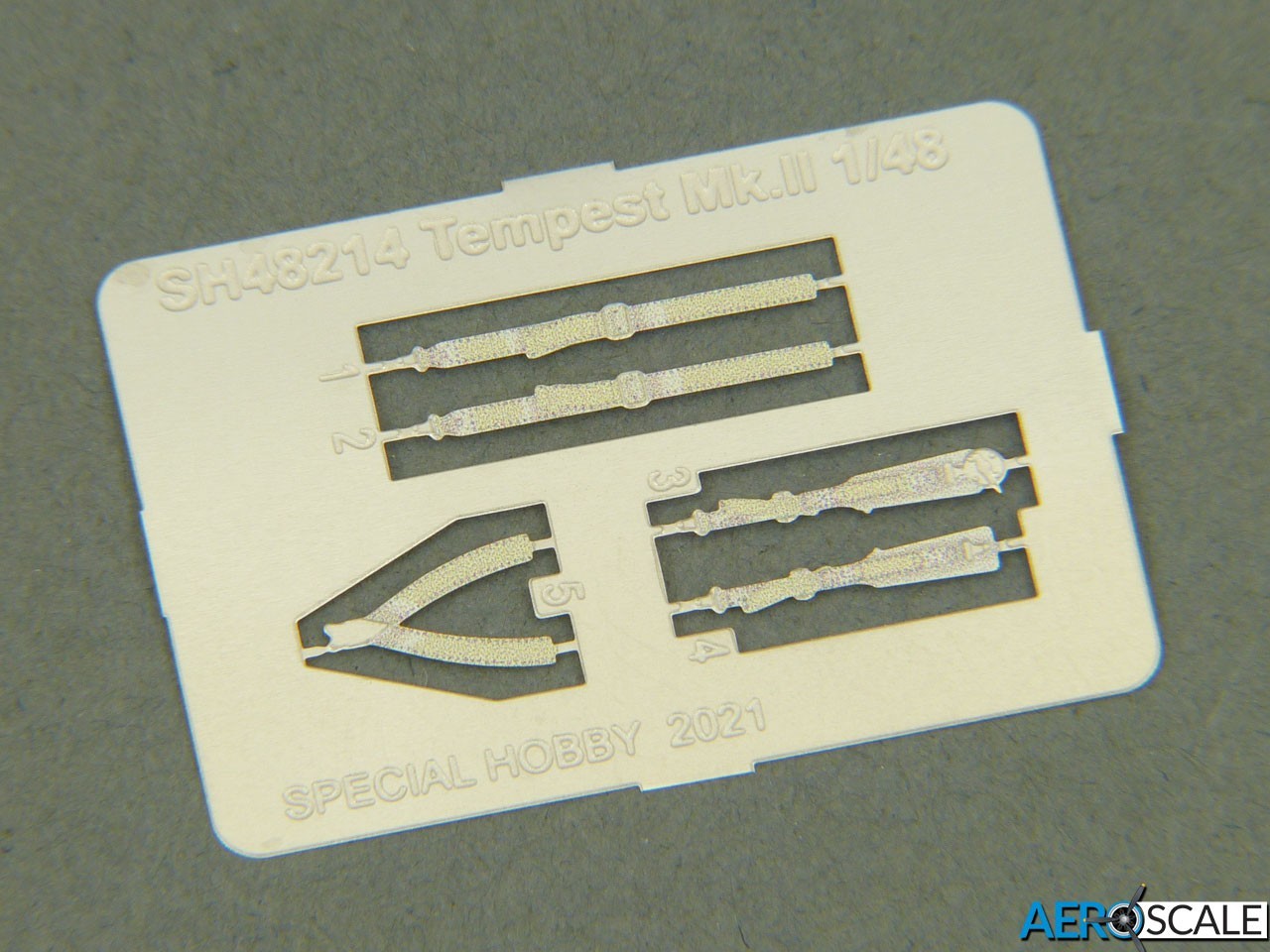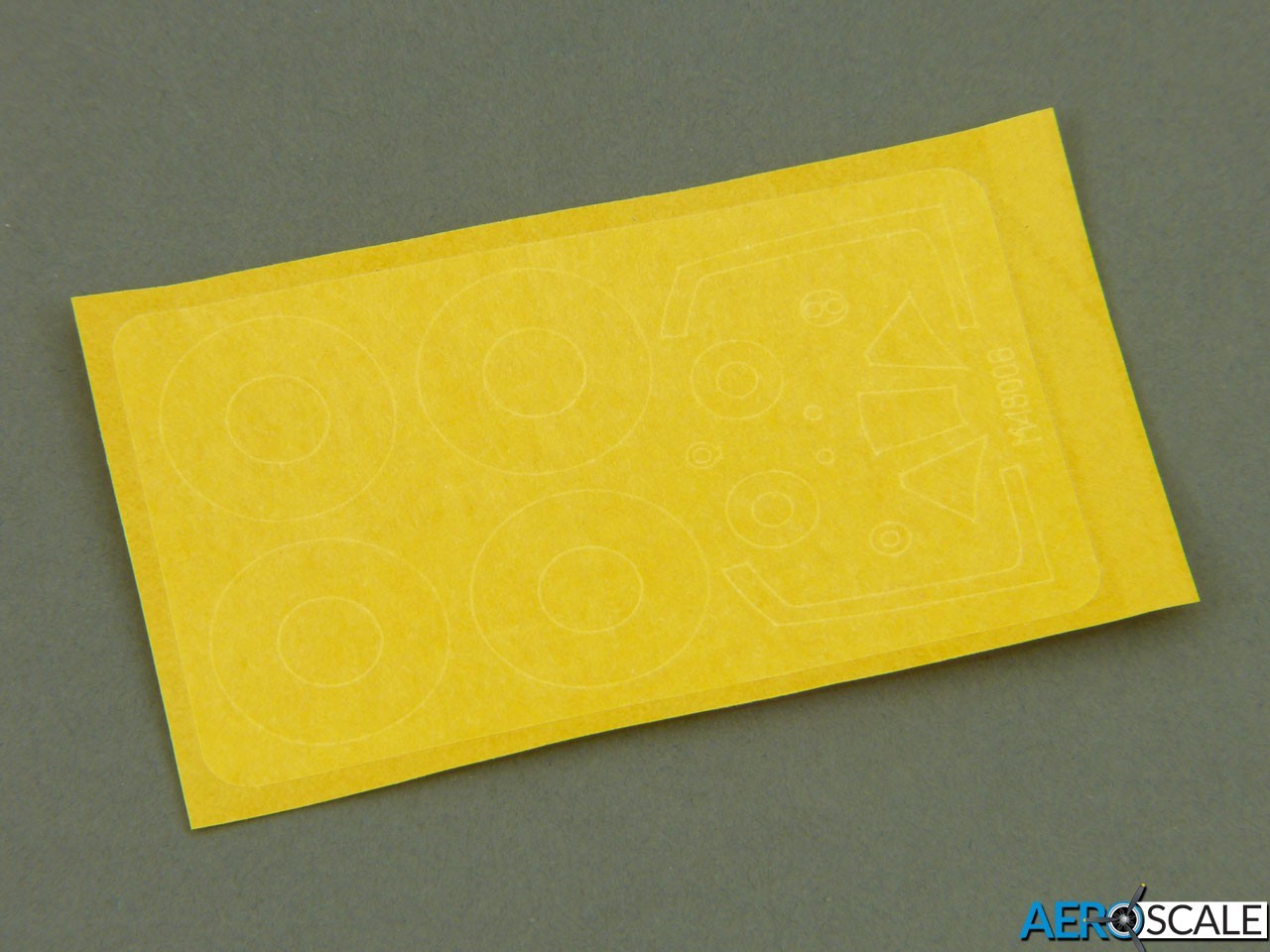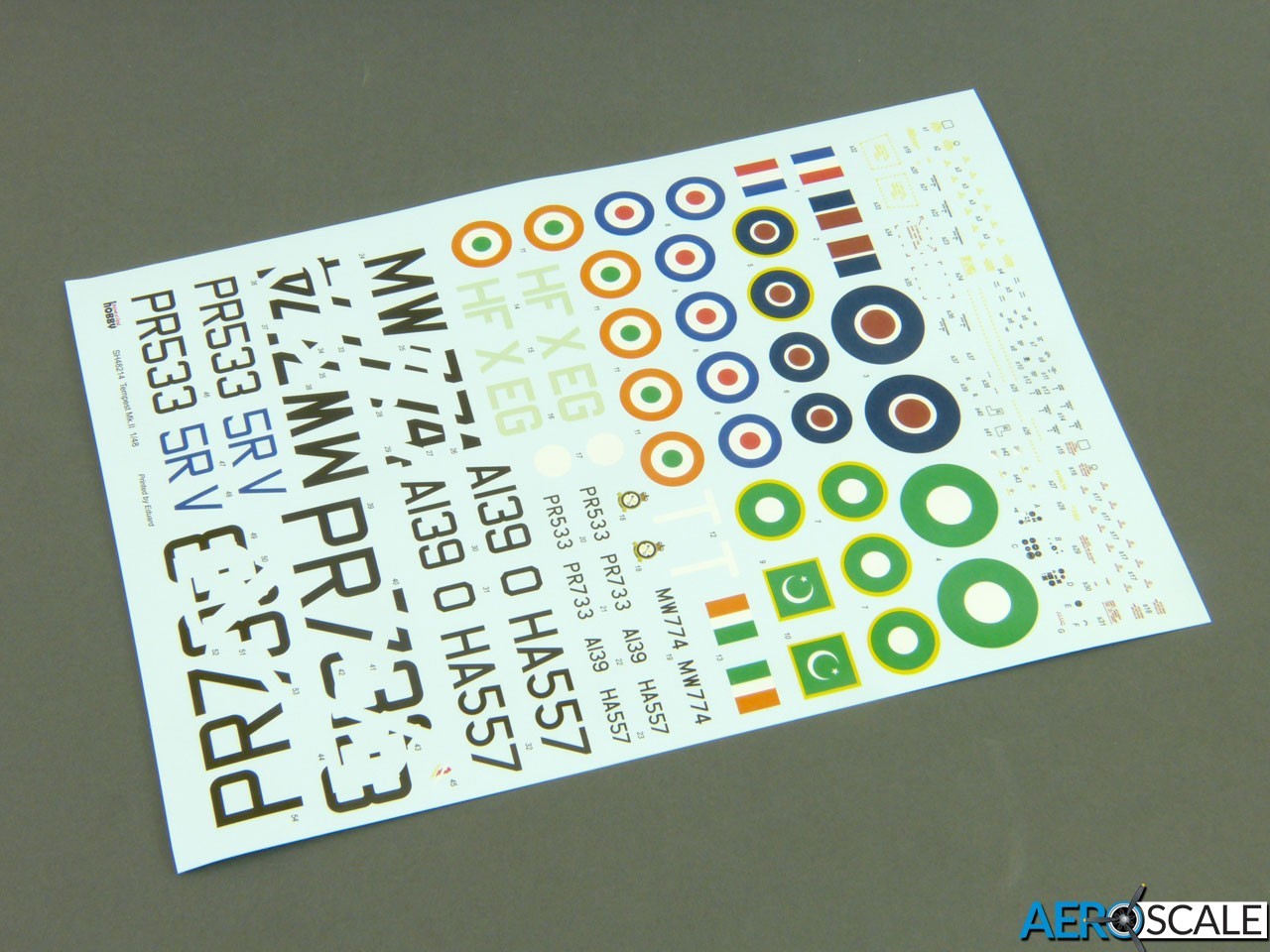 Just as with Eduard's Tempest Mk. V (reviewed here: https://archive.aeroscale.net/review/14279/index.htm), the moulding is beautifully crisp and the surface finish is simply superb. The exterior detailing comprises precise engraved panel lines and delicate embossed rivets, along with applique and inset panels - so at least three different levels are apparent, depending on where you look on the airframe.
I haven't found any signs of sink marks on the sample kit, and ejection pins seem to have been kept safely out of harm's way.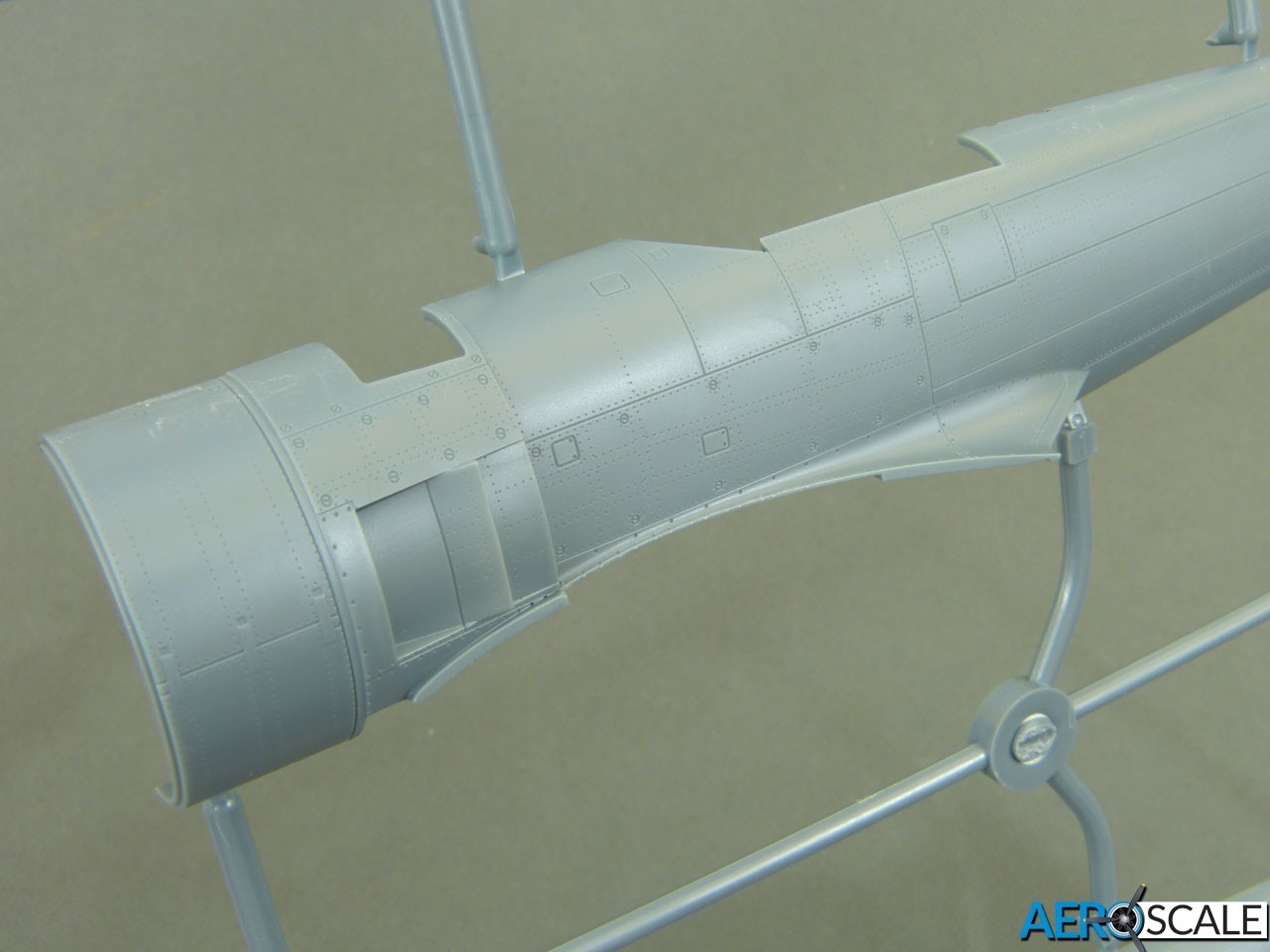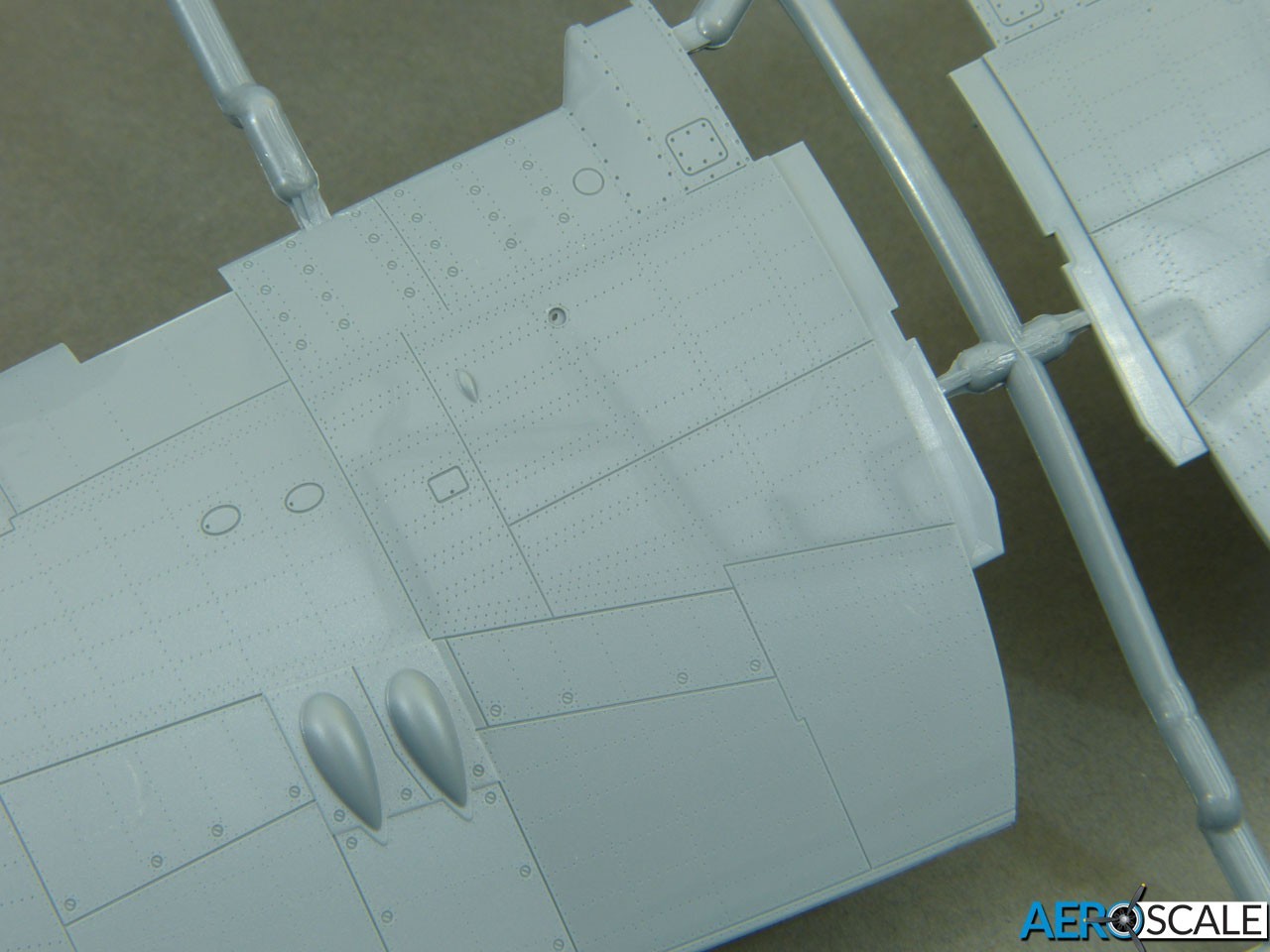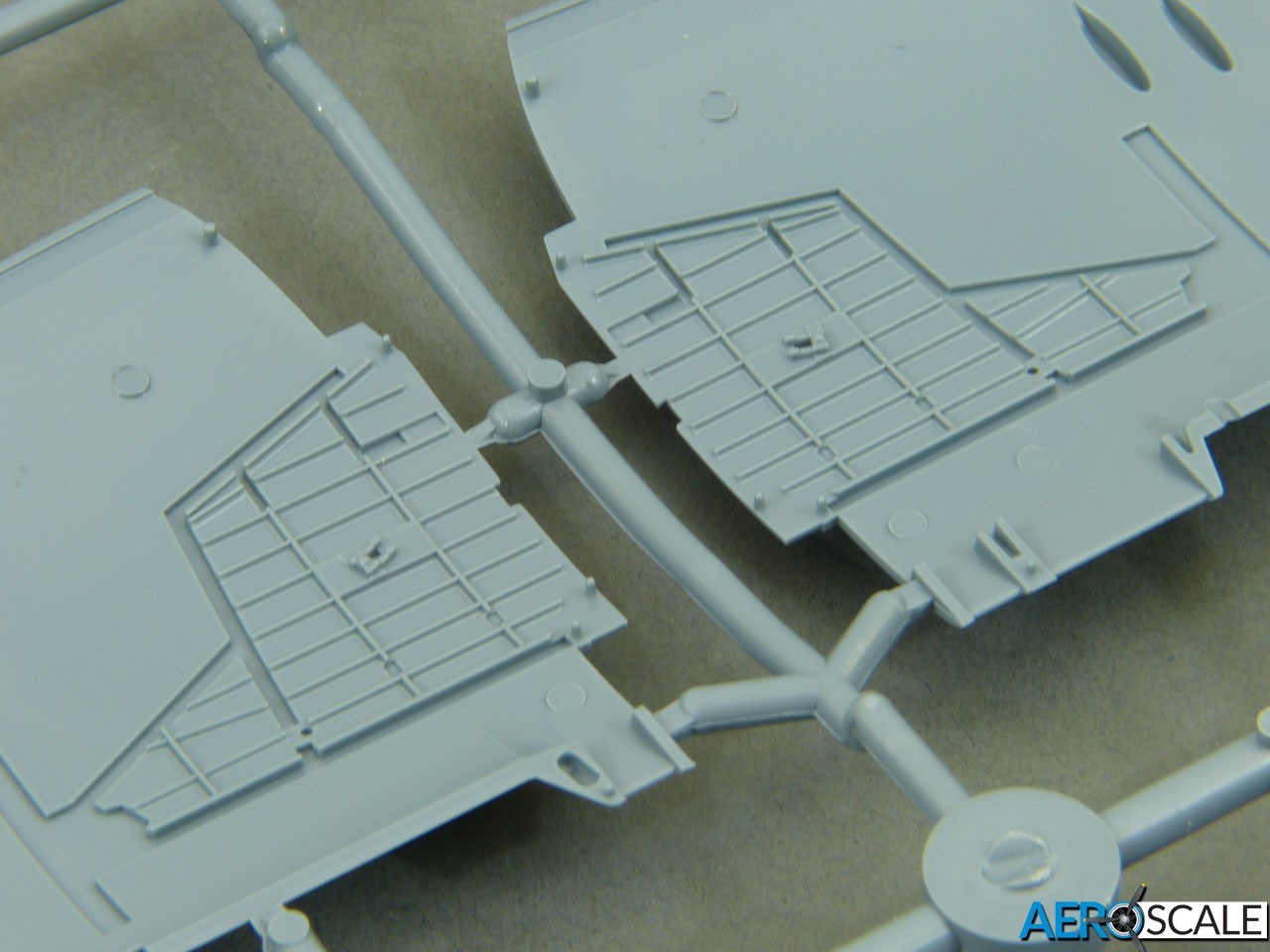 Test Fit
Dry-fitting the many components promises a really straightforward build. The new fuselage halves line up perfectly and the separate top decking for the cockpit drops in neatly. The fit at the wing roots is flawless, and the stabilisers plug in tightly (actually, very tightly in my kit - i.e. they needed easing a bit).
To ensure a realistically thin appearance, the undersides of the wingtips and trailing edges are moulded as part of the top surface. This means seams to fill, but the fit is very precise, so it shouldn't be hard to hide them.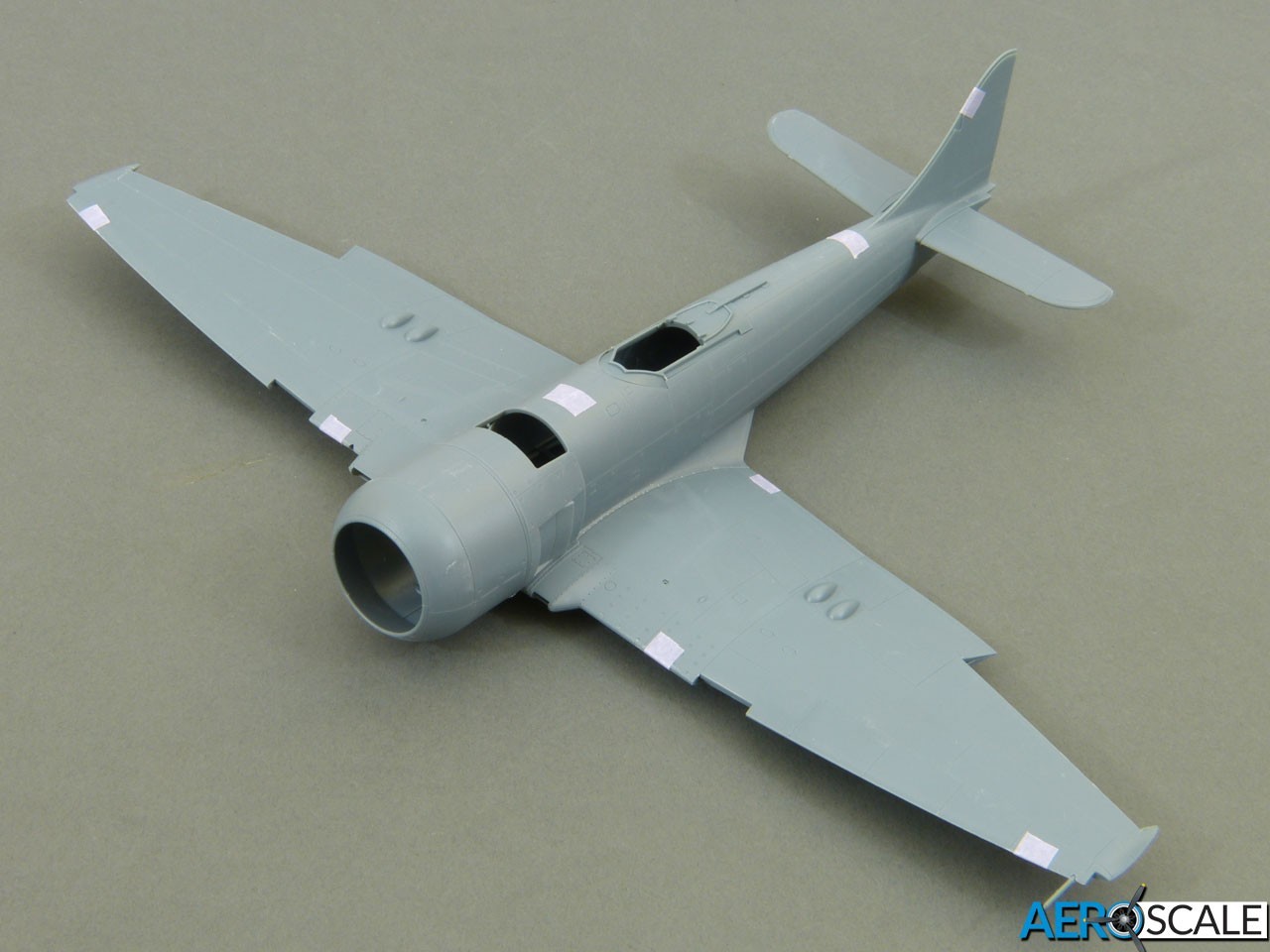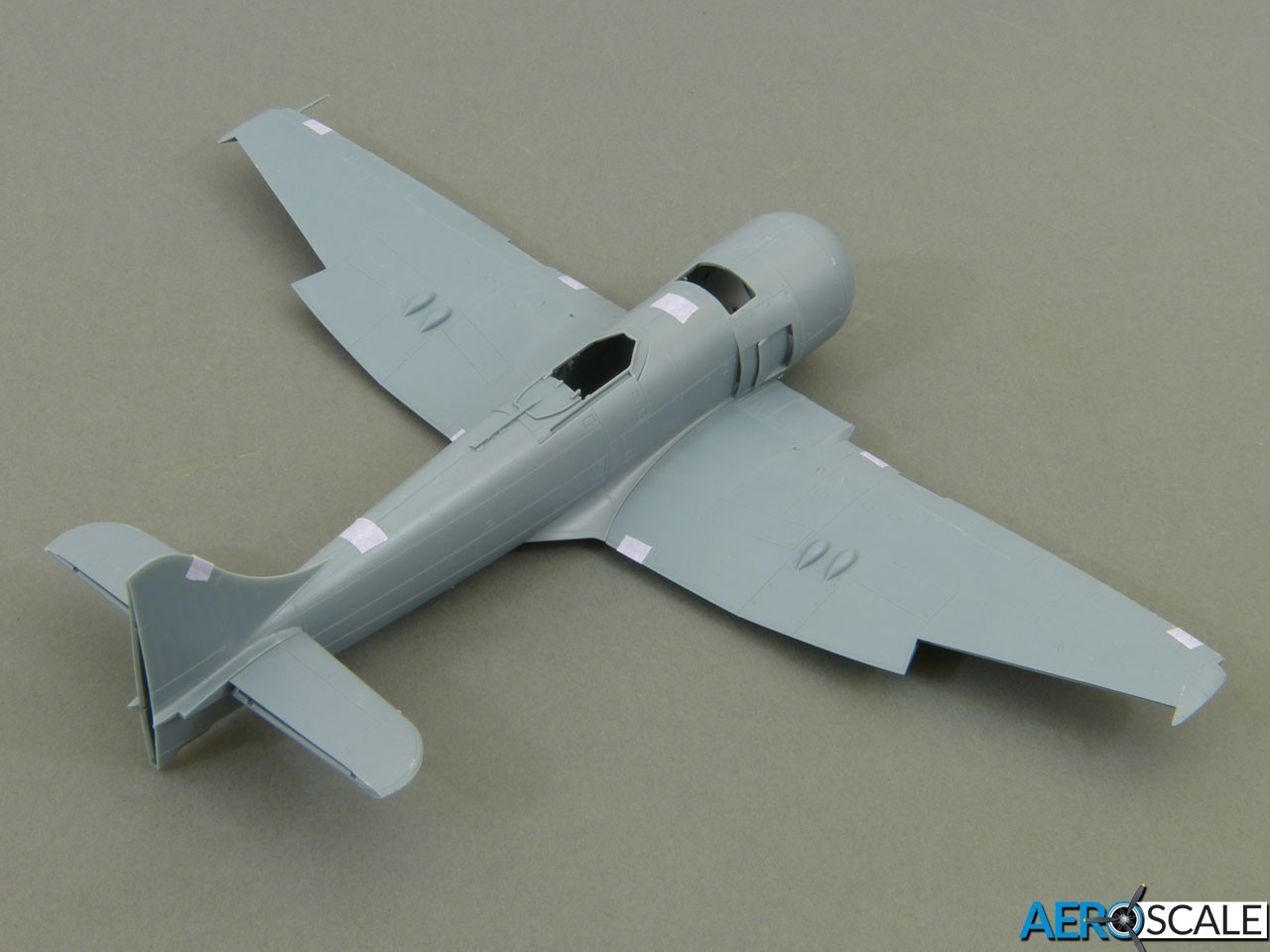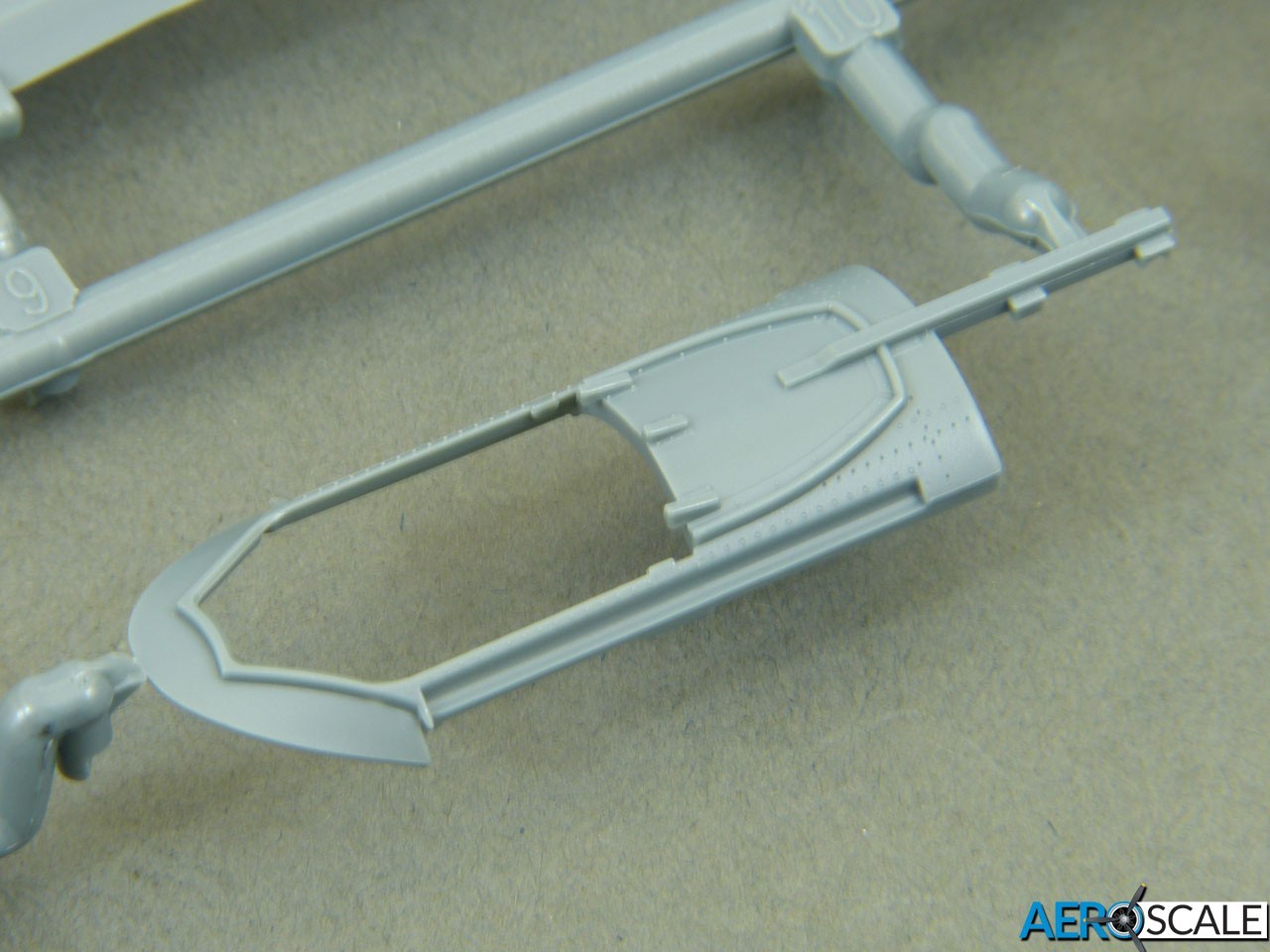 A Few Details
I won't go over all the same ground that I covered in the original review, but will concentrate instead on what's new in the Mk. II - and Special Hobby's boxing in particular.
As you'd expect, construction begins with the cockpit, which is neatly detailed with 34 parts. Decals are provided for the instrument faces, and these are printed in pin-sharp register on the review sheet. They look nice and thin, so they should snuggle down well over the raised bezels. Alternatively, of course, you could always use a punch and die to apply them individually. A really nice touch - and this is something I wholeheartedly approve of! - is the inclusion of a set of photo-etched seatbelts. Sure, you can buy more elaborate aftermarket ones, but these will do just fine and I wish it was standard practice for kits to include a seat harness of this quality.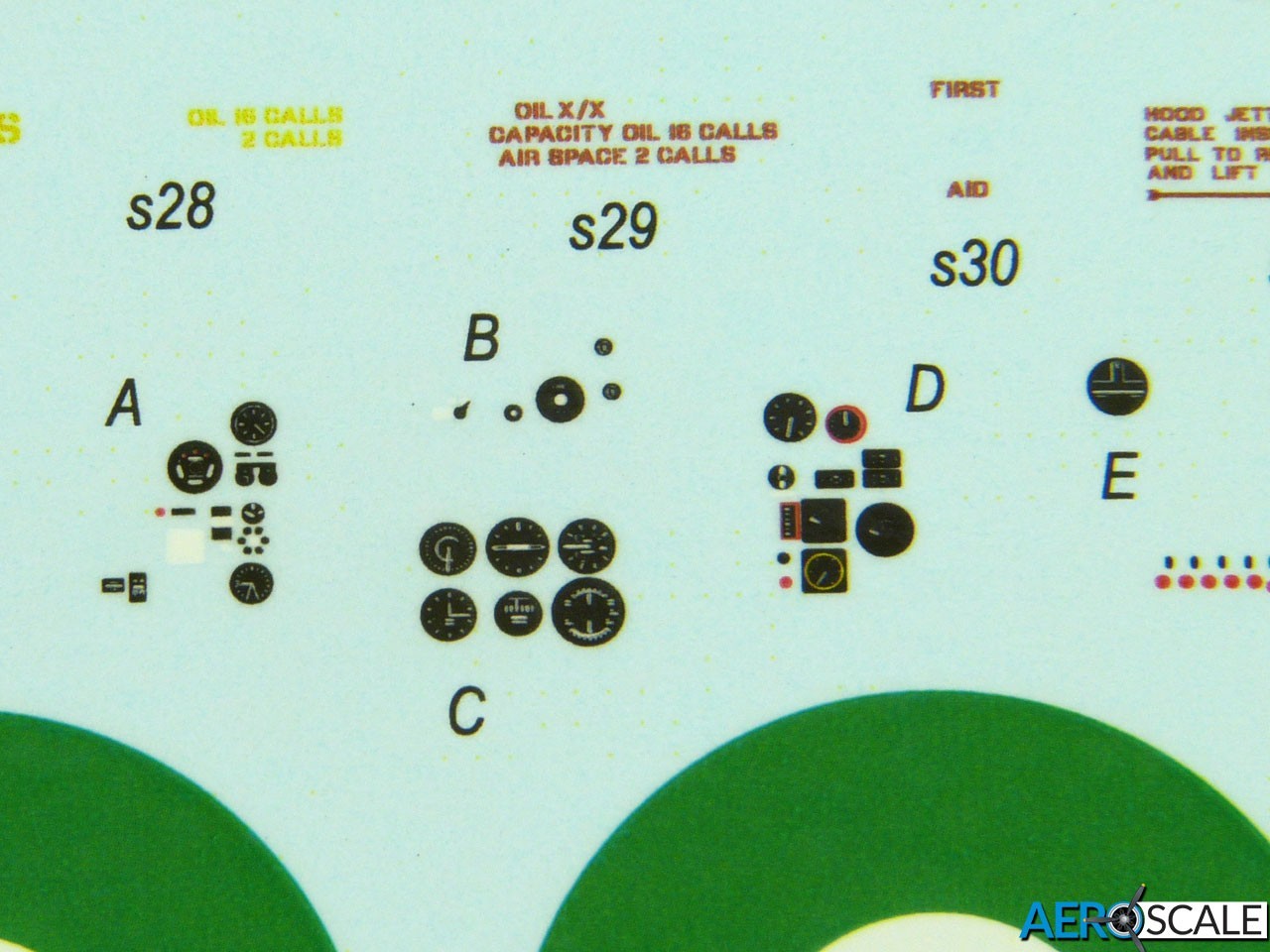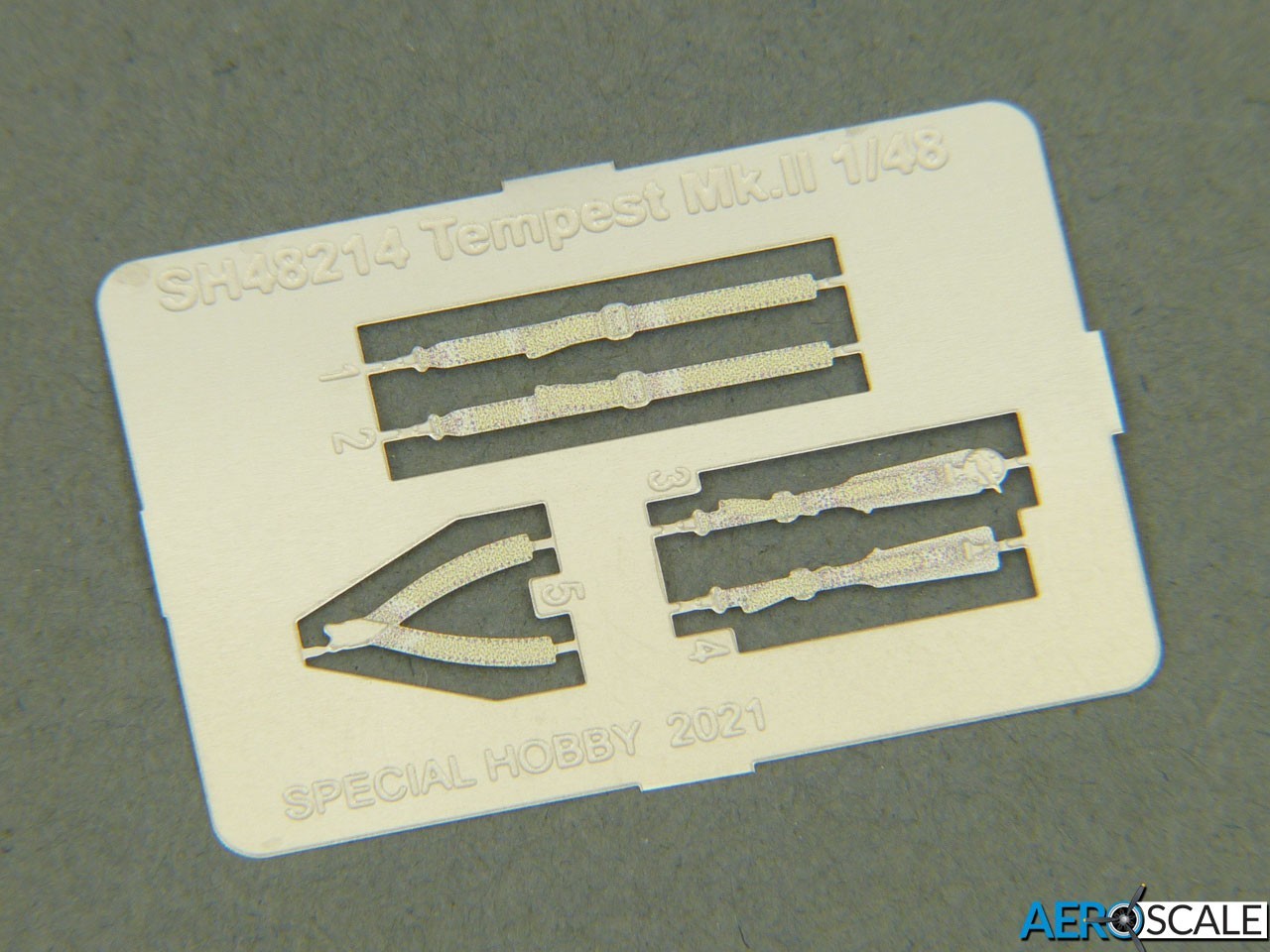 Naturally, the big change with the Mk. II is the radial engine, and Special Hobby give two options for this; you can either use a simple styrene representation of the front of the Bristol Centaurus, or cutaway the access panels on the port side of the cowling and install a resin casting of the cylinder heads. 
In fact, there's also resin replacement for the front of the engine, but it seems no better detailed than the standard plastic part. The side part is excellent, though, and will really repay careful painting.

There's a slight catch: using the resin engine, it looks as though it will push the front of the cylinders too far forward (note the shortened cover over the front of the engine), but it will be an easy modification to sit them back at the correct depth. As this will be masked to some extent by the cowling ring, you may well decide it's not worth worrying.
Along with the resin engine, Special Hobby provide new cowling panels with separate catches and a stay. Overall, it should look very effective and will make for a neat upgrade for anyone wanting to add a bit of extra interest to their kit.
To go with the radial engine, there's a new spinner and propeller (although one of the colour schemes retains the old airscrew).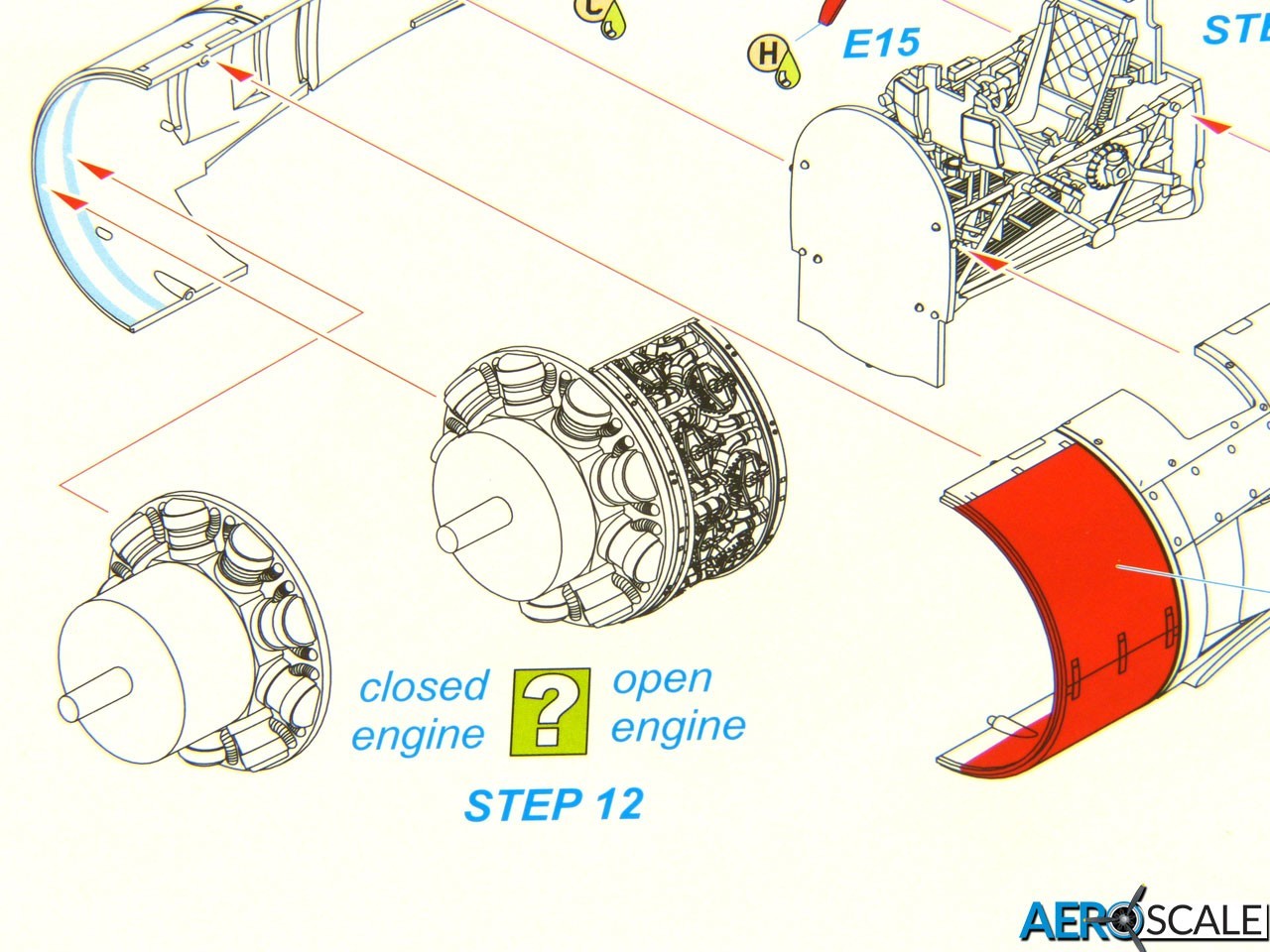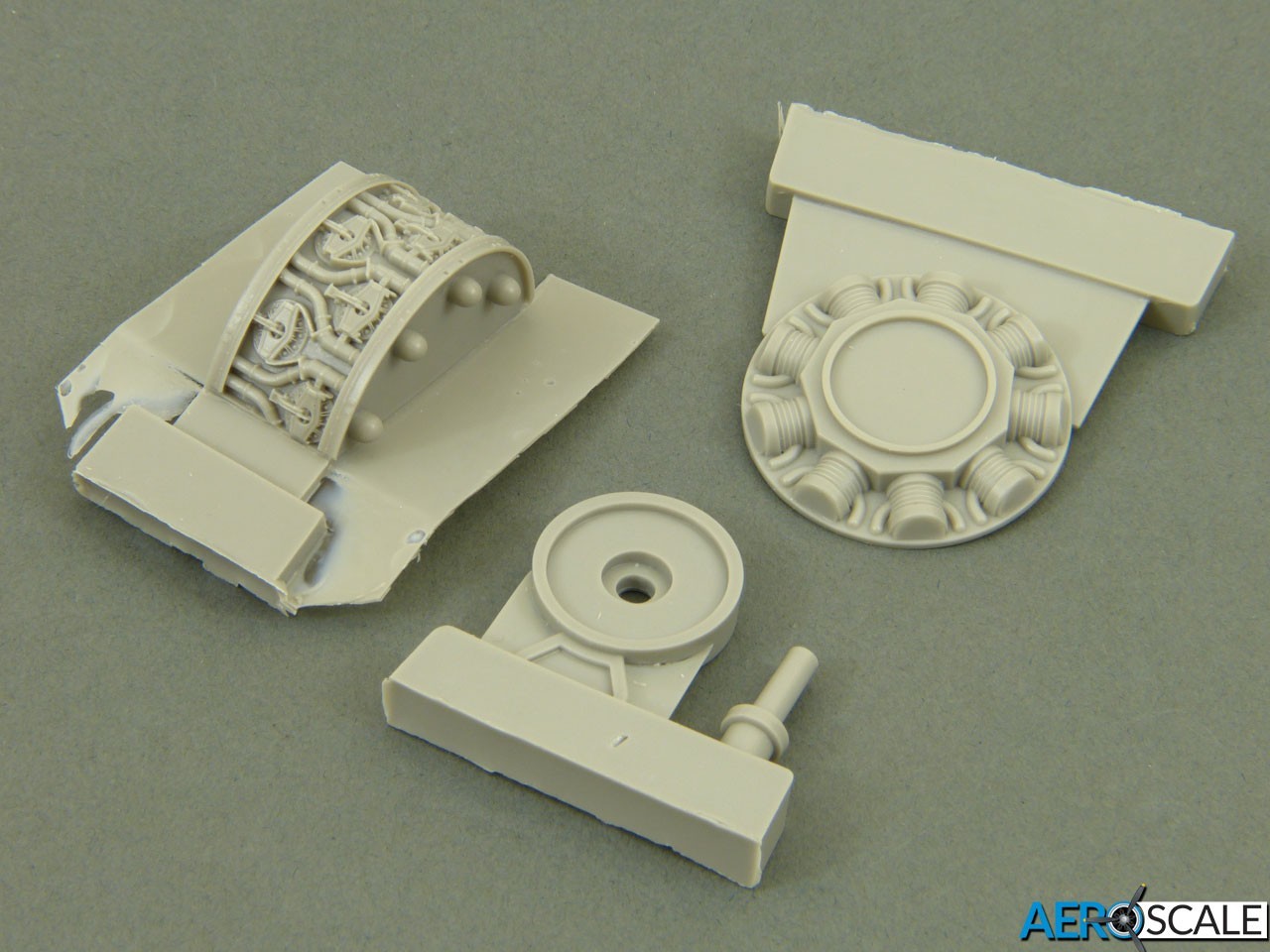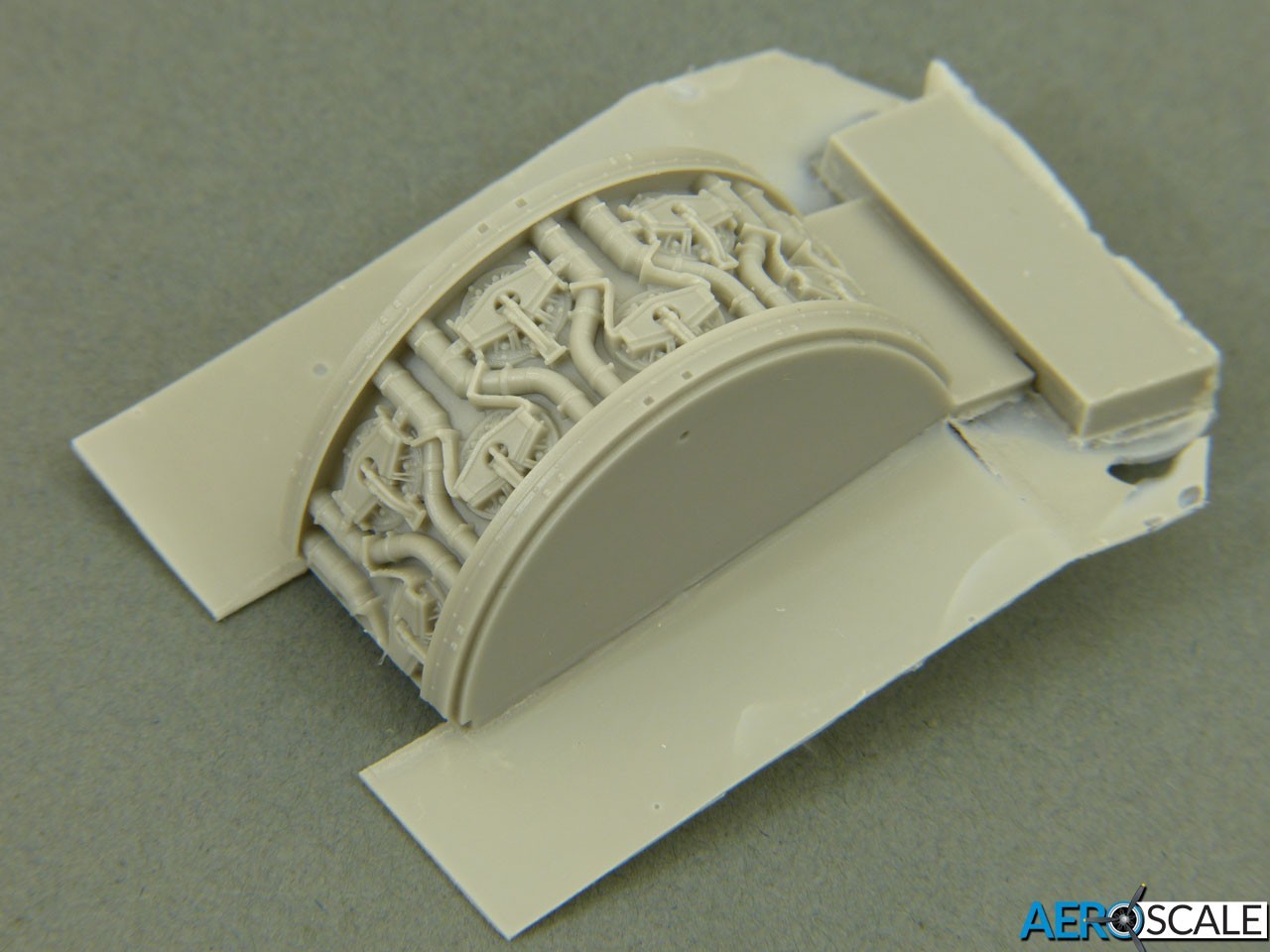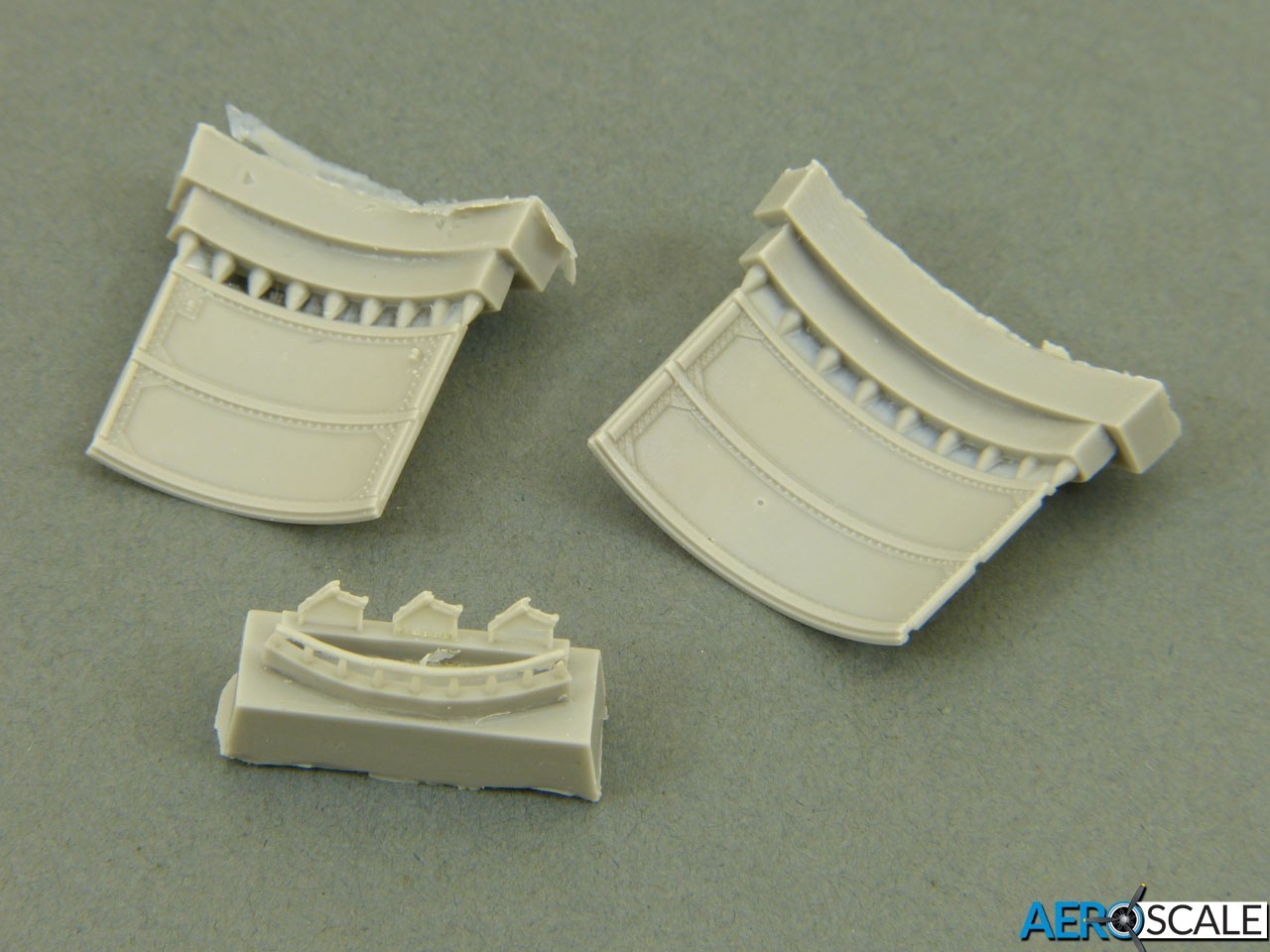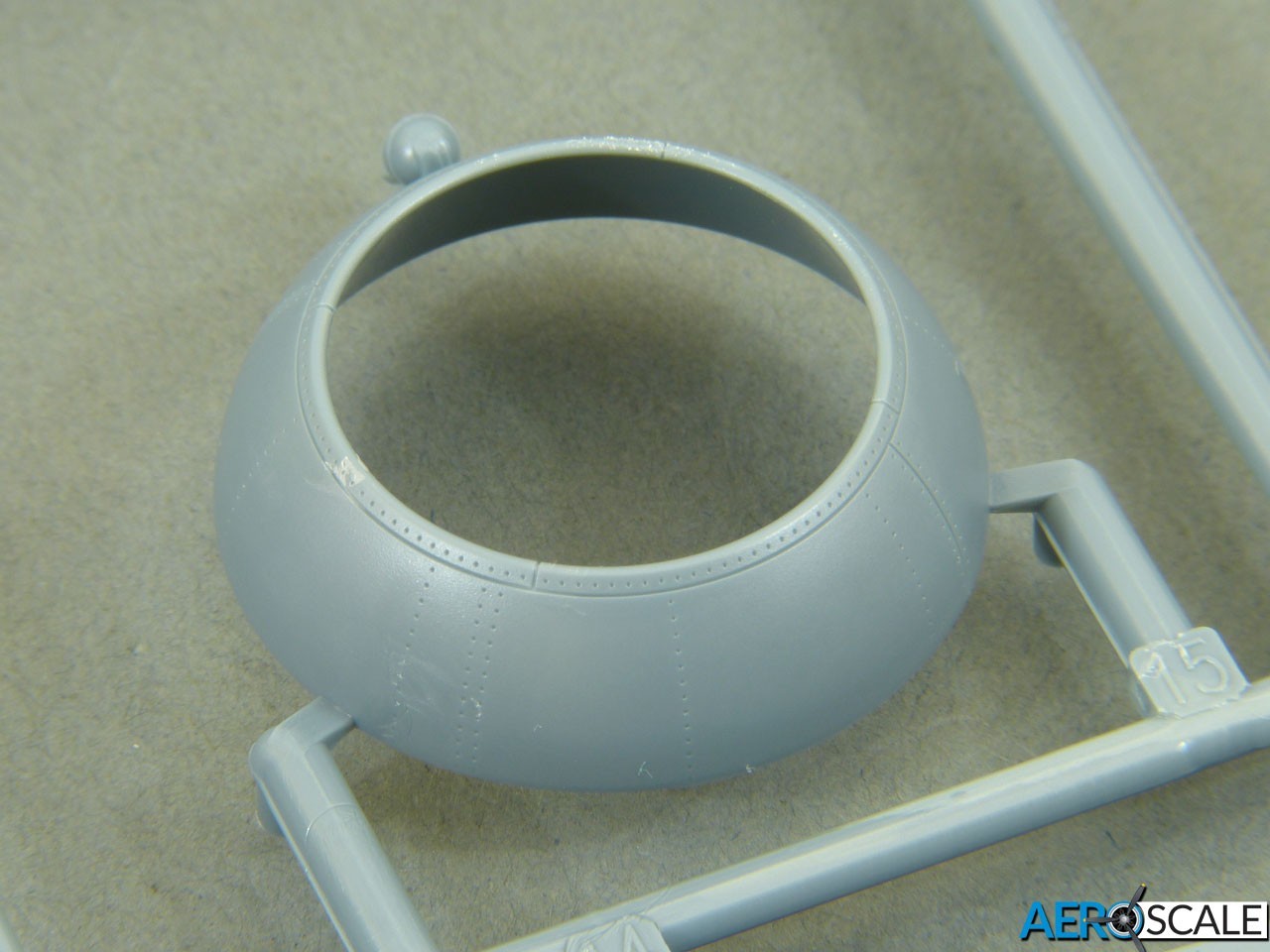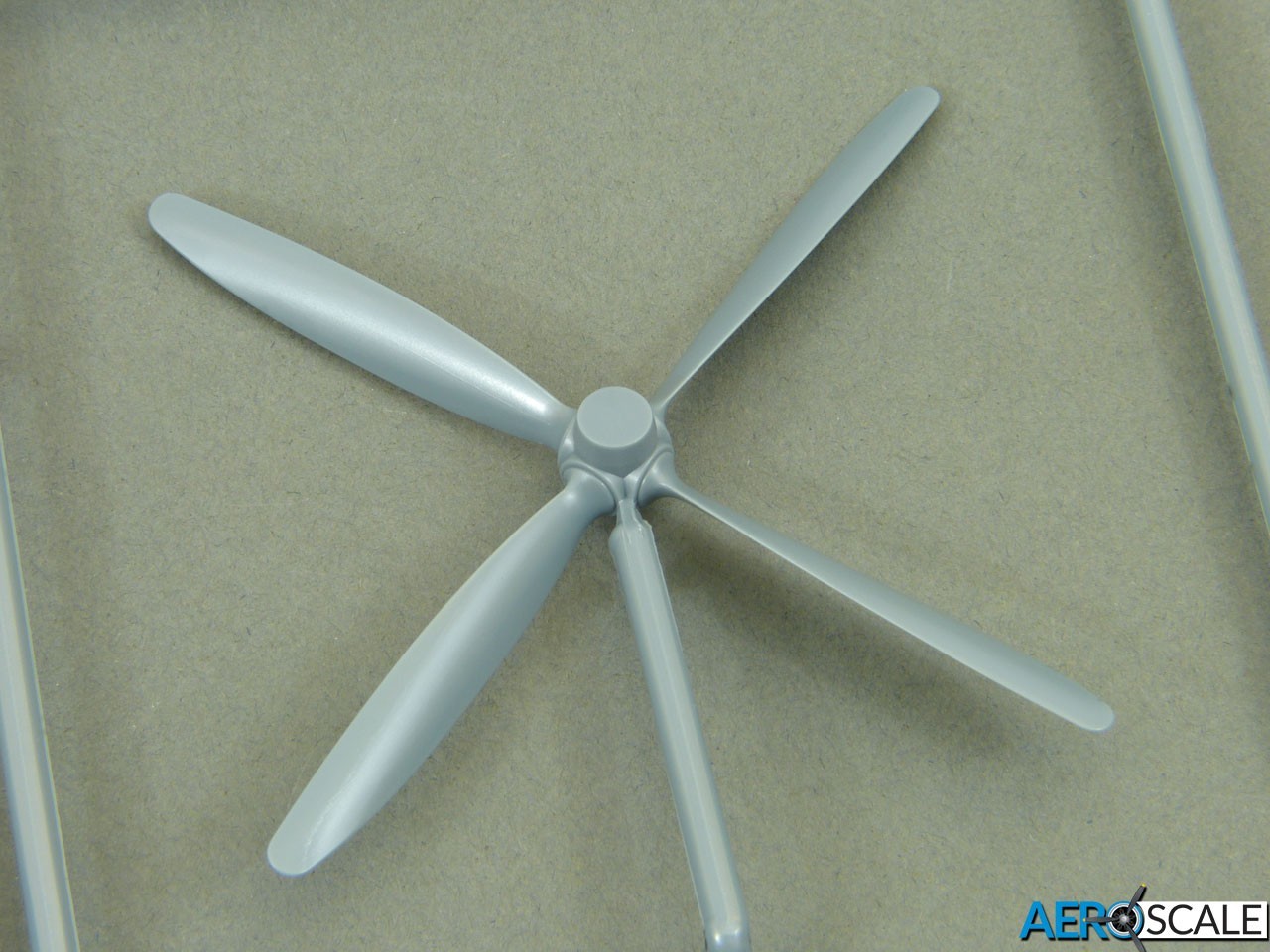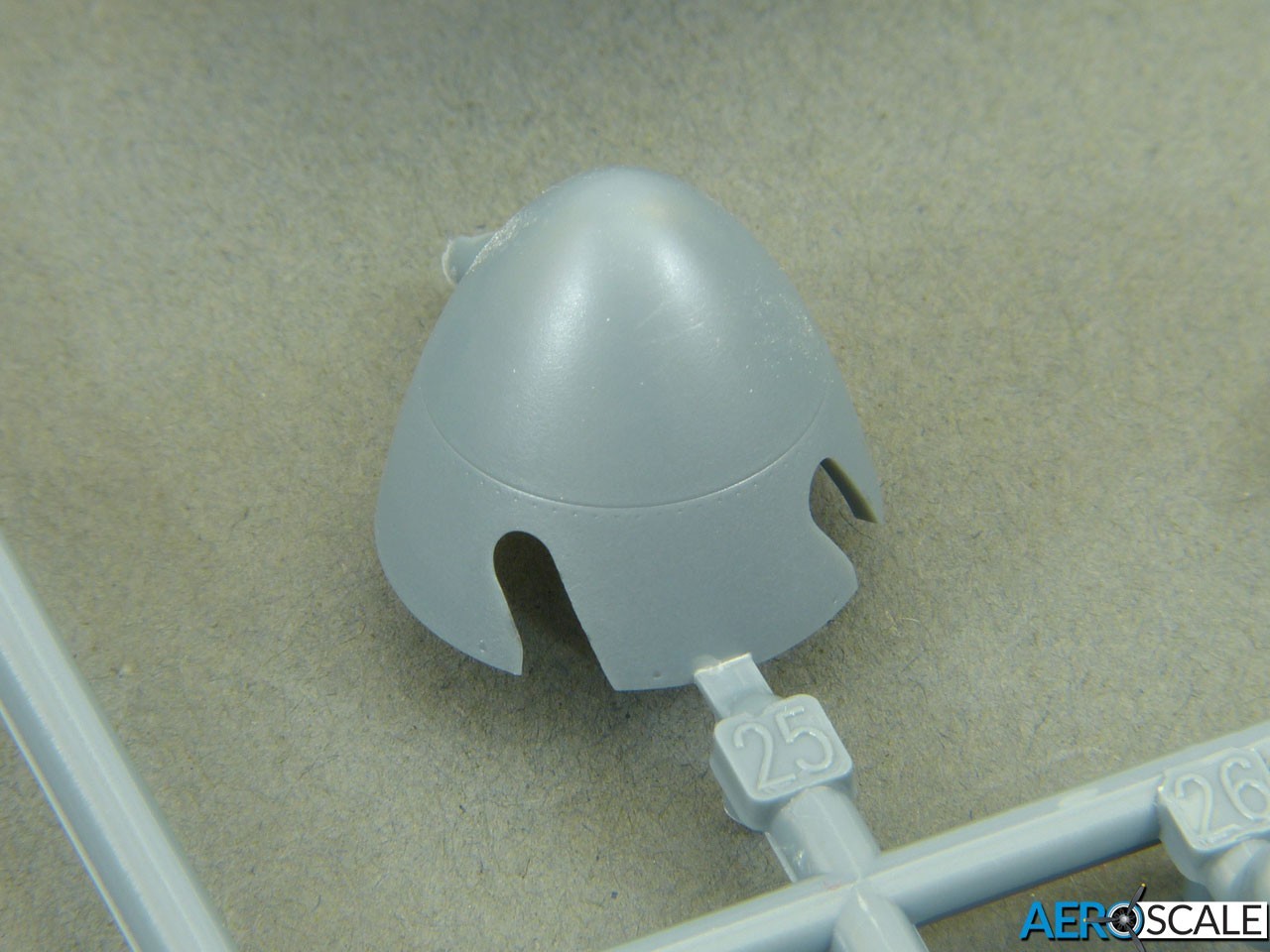 Special Hobby have also included a beautiful set of weighted treaded resin wheels for their release, giving an alternative to the standard kit's "slicks". The hubs are better detailed and the treads are crisply defined - and, being weighted, they'll give a much better impression of just how massive the real Tempest is.

There's a choice of underwing stores, with either 8 x 60lb rockets on rails or a pair of drop tanks. The latter are on a clear styrene runner because the flexible fairings for the full-sized tanks were made from clear material. The clear styrene arguably looks a bit too bright, so I'll dull it down with a faintly tinted satin varnish.

Instructions, Painting & Decals
The construction guide is printed in colour as a glossy 20 page A4 booklet. Assembly is broken down into 38 stages and everything looks pretty straightforward and logically thought through. Colour call-outs are given throughout for Gunze Sangyo paints.
Special Hobby have chosen a quintet of interesting colour schemes that offer plenty of variety, with RAF, Pakistani and Indian aircraft in temperate and desert camouflage paints, plus a pair of overall aluminium finishes:
Tempest Mk.II, HF-X, MW774, No.183 Sqn. RAF, Chilbolton, August 1945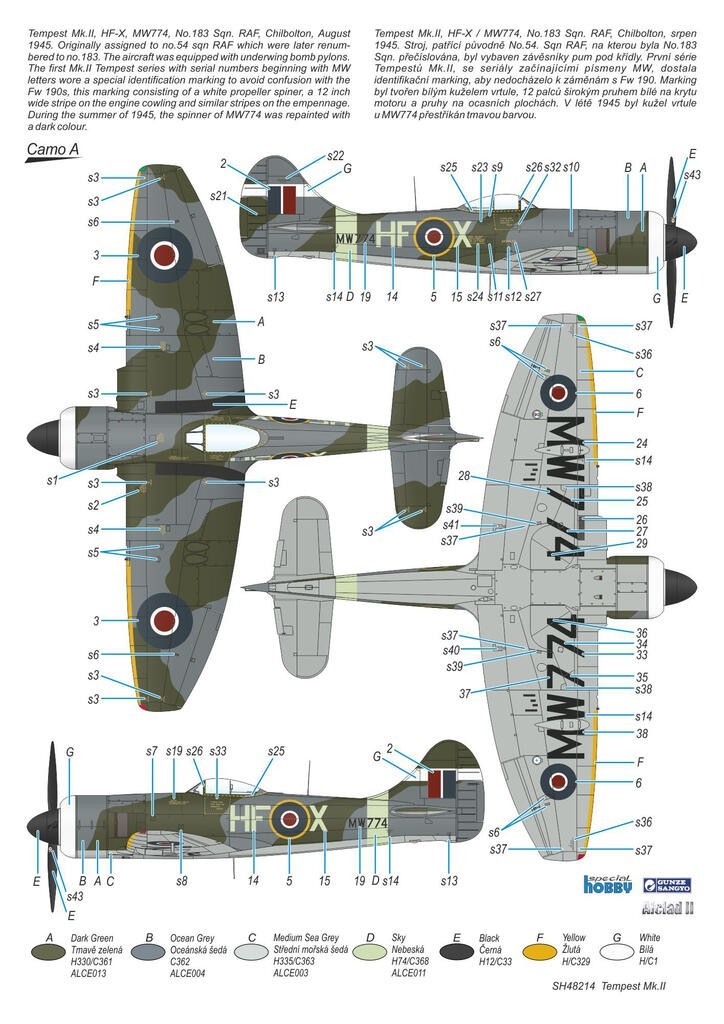 Tempest Mk.II, 5R-V, PR533, No.33 Sqn. RAF, Kuala Lumpur, Malaya, 1949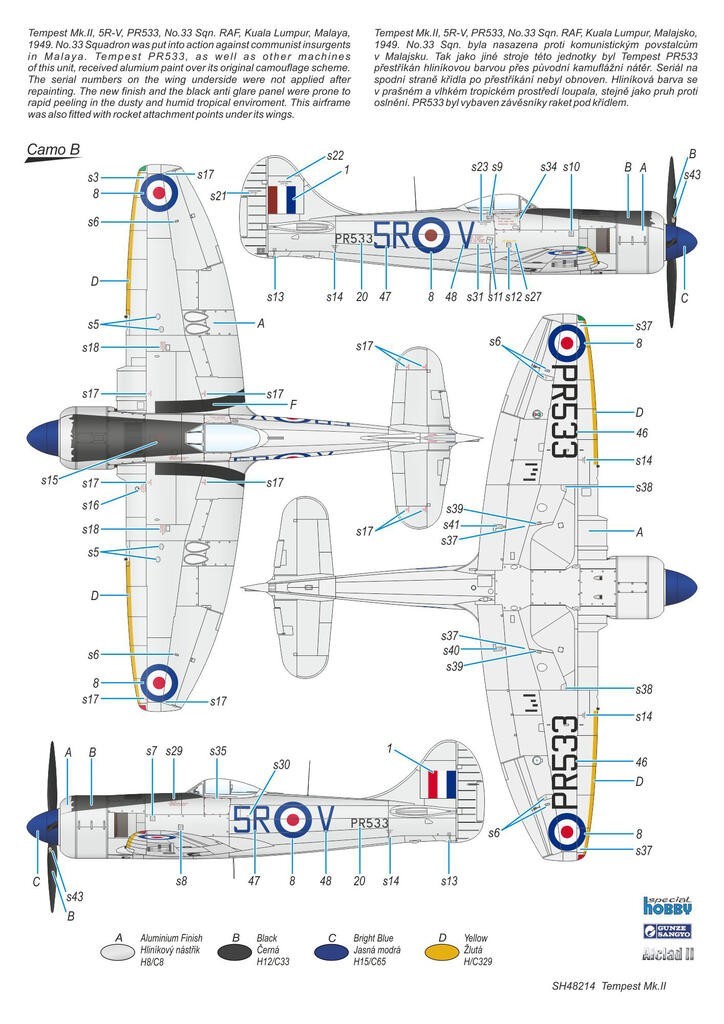 Tempest Mk.II, EG-X, PR733, S/L R.E. Mooney, CO of No.16 Sqn. RAF, BAFO, Fassberg, West Germany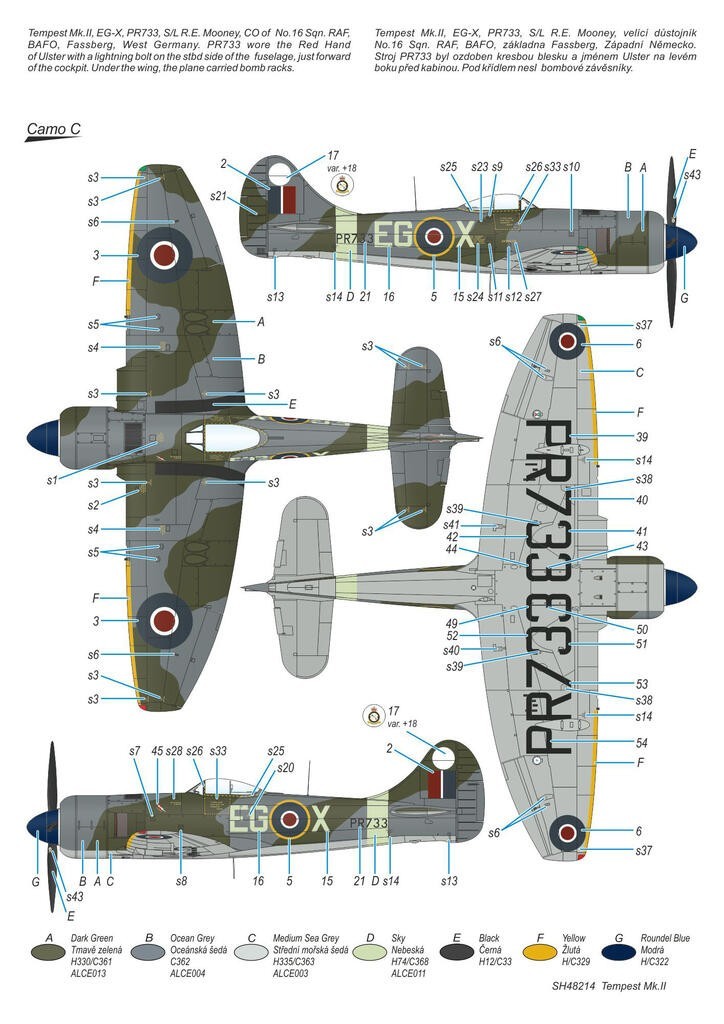 Tempest Mk.II, T, A139 (ex PR809), No.14 Sqn. RPAF, 1948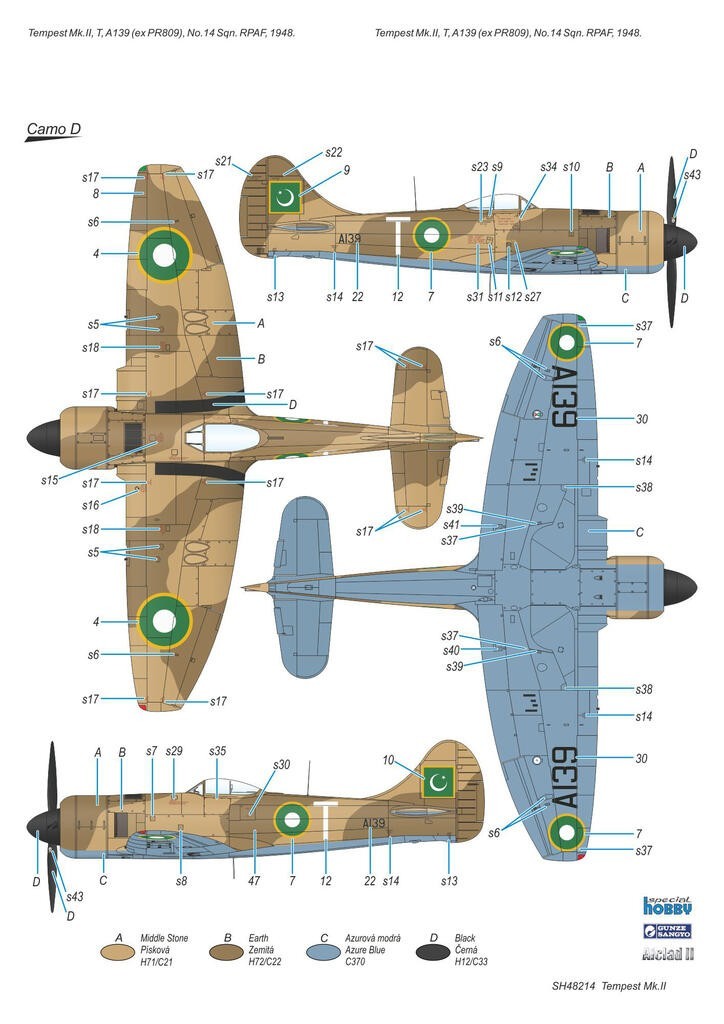 Tempest Mk.II, M, HA557 (ex MW704), RIAF, late 1950s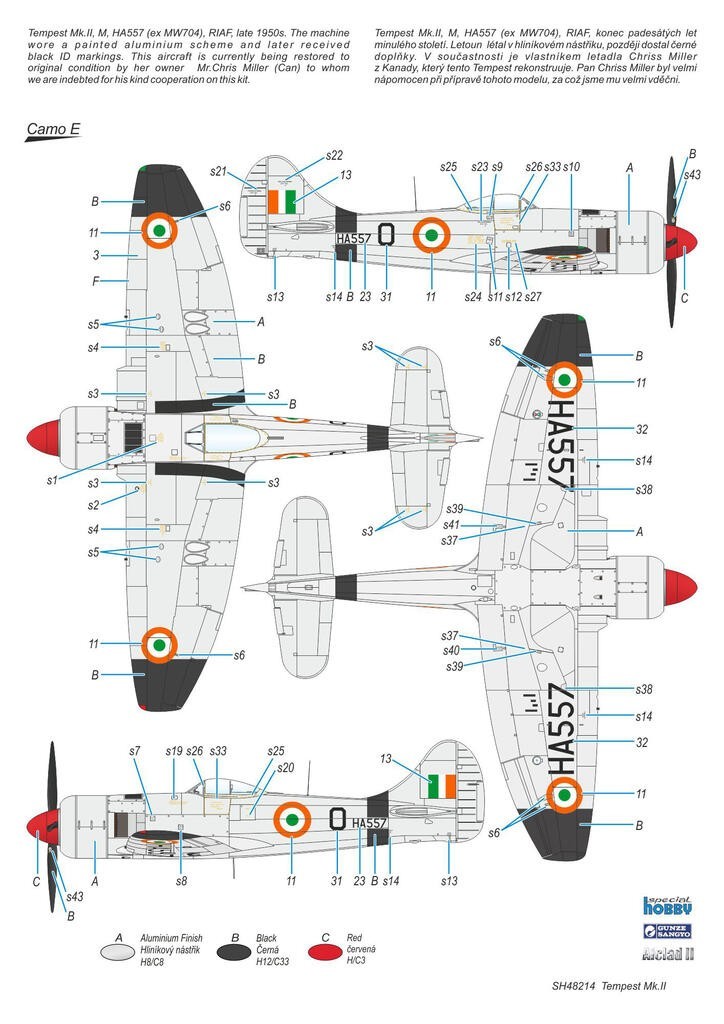 The decals look excellent. Printed by Eduard, the sample sheet is in pin-sharp register, and the items are thin and glossy. There's a bit of excess carrier film evident, but it's crystal clear with an almost "feathered" edge - basically, just like the decals in Special Hobby's 1:72 Bf 109E which snuggled down beautifully to give a convincing "painted on" look.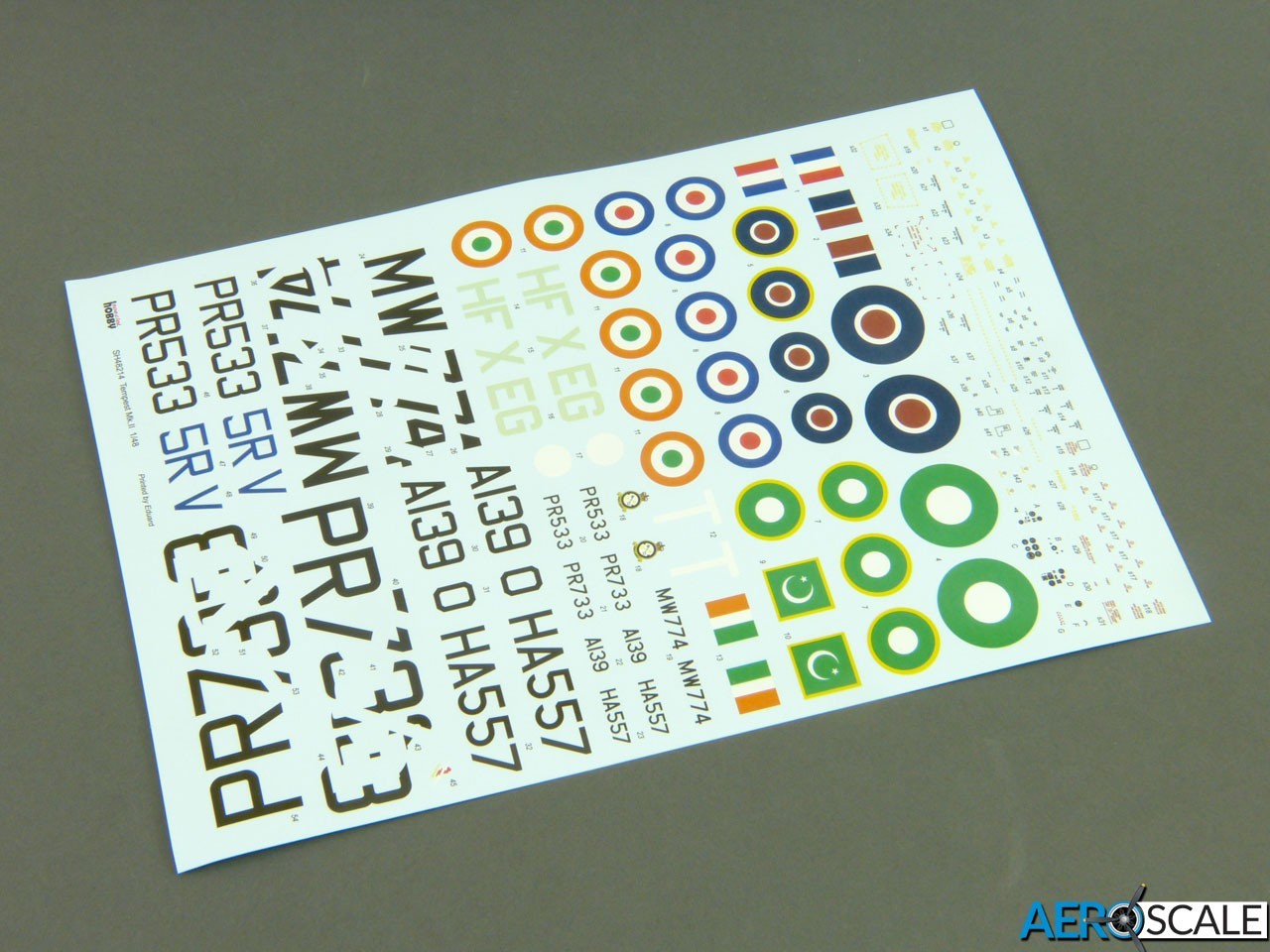 Conclusion
Even only on the basis of a dry-fit, I've got to say I love this kit! I've been a fan of the Tempest ever since I read Pierre Clostermann's "The Big Show" back in the 1960s, and the Mk. II always scores in the good-looks stakes for me as the stepping stone to the ultimate Fury and Sea Fury developments.
Special Hobby's "Hi Tech" release is very impressive, because it contains all the ingredients for a great OOB build with a different slant to what's undoubtedly in the pipeline from Eduard. I'll build this as another entry for our ongoing tribute to Steffen Arndt and I can hardly wait to get started, so check the Forum for progress.
 Kit #SH48214 is available from Special Hobby now - Price: 44.90 Euros
Many thanks to Special Hobby for the review sample.
Please remember, when contacting retailers or manufacturers, to mention that you saw their products highlighted here - on AEROSCALE