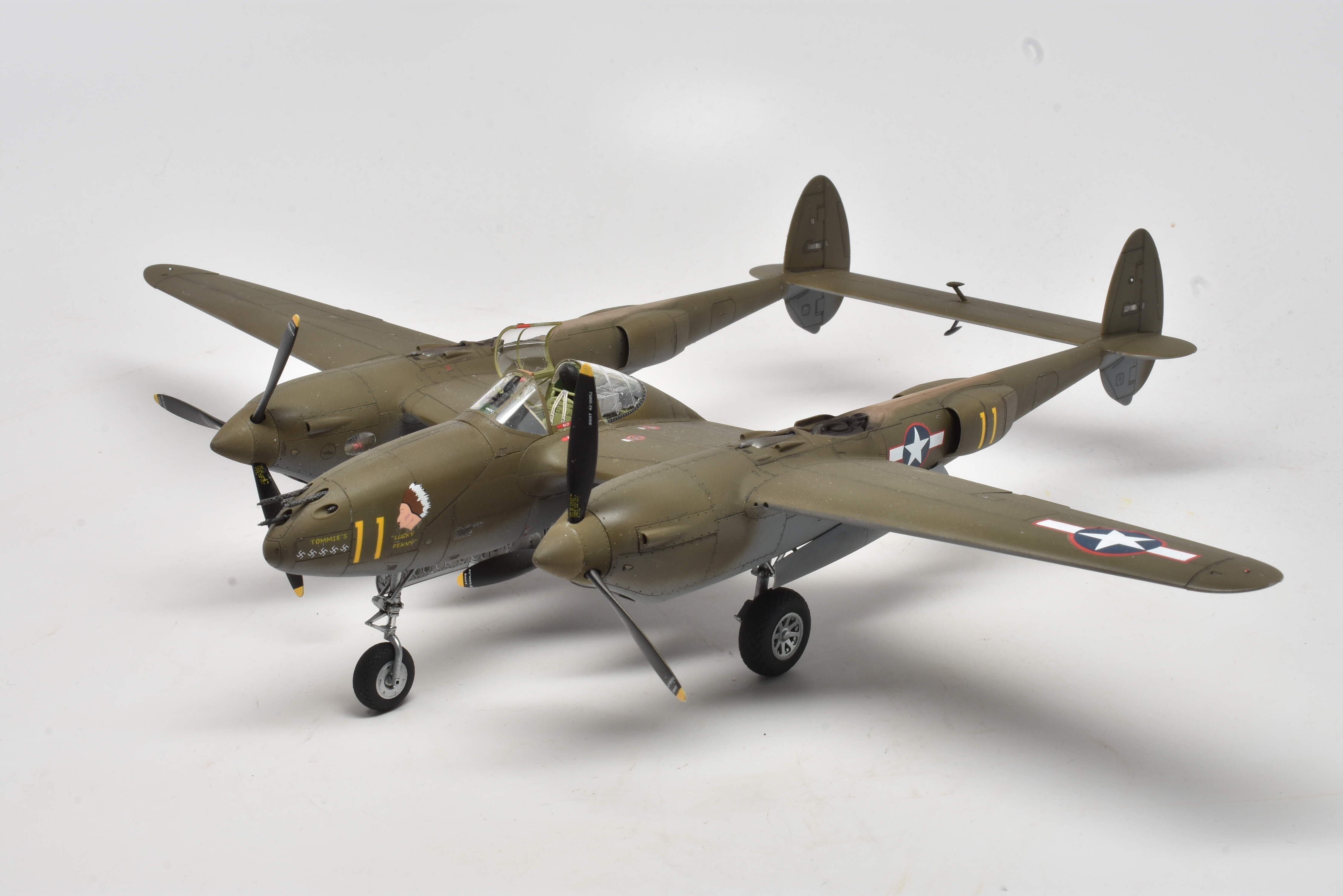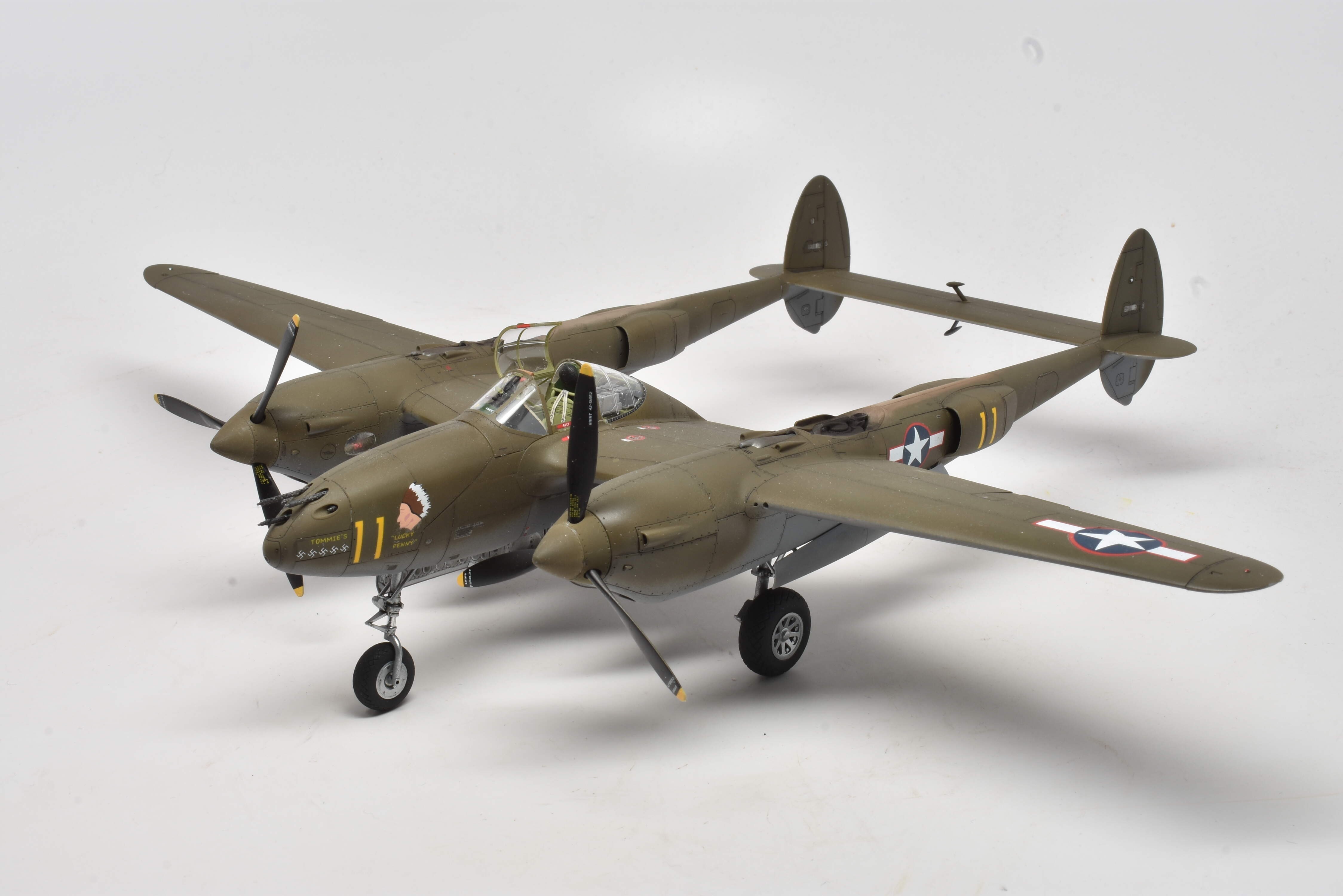 I was aware that Tamiya was doing a P38 for about two years before it was released. I love the P38 and was disappointed that all previous kits of the airplane had serious flaws. Issues included alignment, tail sitting, and lack of detail in the coolant radiators and wheelwells.

Tamiya released this kit with a fanfare I've never seen in our hobby, and the build reviews looked great. I was in no hurry to start mine, and spent some time accumulating just a few aftermarket pieces; the Eduard Look instrument panel and belts, interior placards, and Brassin gun barrels (that would be my number one rec to anyone building this kit), along with their masks, and Xtradecal decals.
Thanks to the build reviews, I had a pretty easy time starting my kit. I taped the interior and wheelwells together for basic painting, then did detail painting/additions and weathering. For the wash I used a new product to me, the AK Interactive landing gear wash. It was just the right strength and held to where I wanted it to, especially on the aluminum colored parts.
The build was the amazing part for me. Not only did Tamiya fix the flaws, they took a complex airframe that nobody else could get to fit correctly and made it into the best fitting airplane kit I've ever built. Period. I was absolutely amazed by how well the kit fit together; it was as close to perfect as a kit can be. In fact, this entire build took me at least a week less than I expected because the fit was so good.
When the airframe was together and the orifices' masked, I painted the plane with AK realcolor lacquers; dark olive drab and neutral gray. I used a lighter color OD of theirs to do a little post shading on the top panels, and it was a subtle effect.
Decals were next; the Xtradecals were wonderful, although I managed to get a tiny bit of silvering on the Indian head. The stencils were Tamiya, and because of their thickness were a bit problematic. Next time I'll either omit them or use fewer stencils.
After sealing the decals, I used my sludge wash to do the panel lines, and they showed up great on the relatively light finish. I used pigments for the turbo/exhaust stains. I didn't try for the heavy weathered look most have used; I wanted a prettier, newer plane that I think better shows off the unique lines of the P38. The wheelwells and interior are fabulous and deserve a close look. Tamiya's engineering and instructions make this easy to achieve.
With some many kits to build, I rarely build the same subject matter twice, let alone the same kit. However, I'm going to make an exception here. I absolutely intend to build another Tamiya P38; it was that good an experience. I'm not sure if they'll release a later version than the 'H' but I'll wait for a bit and see what happens. In any event, it is so good that it deserves a re-run!