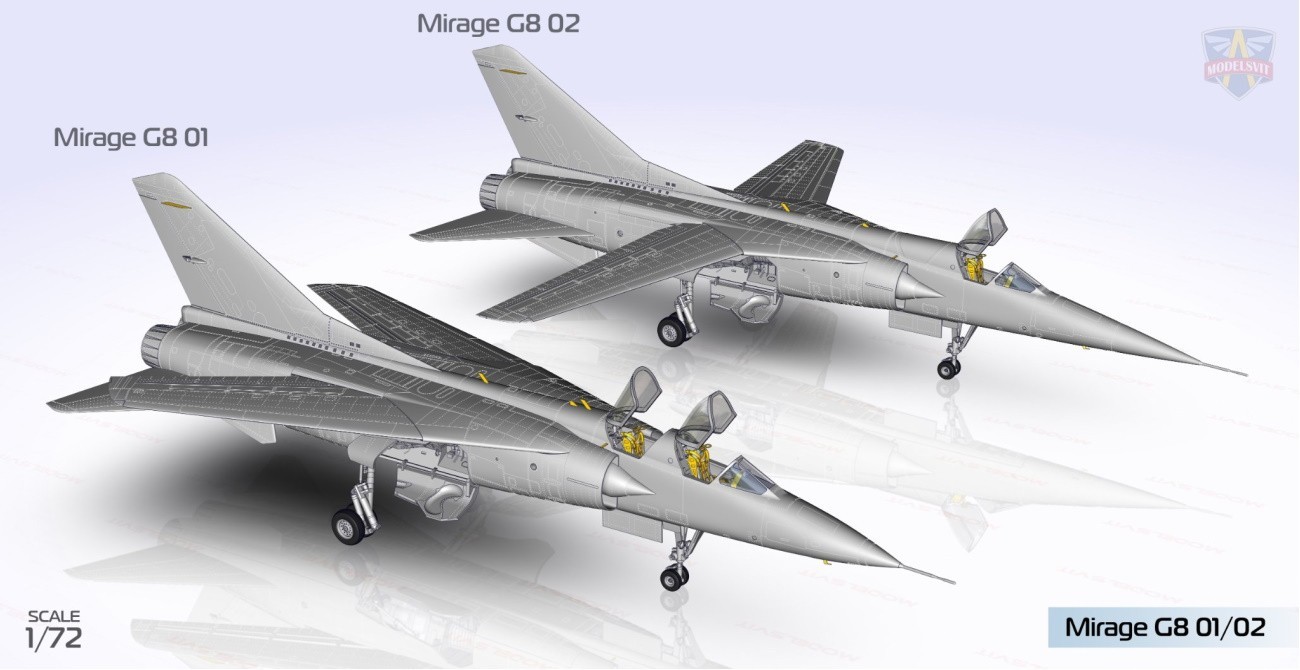 "Hello Friends,
Glad to share few renders from our current mutual project with Bassin Maquette SrL - Mirage G8 (01, 02) in 1/72 scale. The design work has been recently accomplished and proceed to mold production. Your comments are welcome as usual…………………………..Modelsvit
Dassault Mirage G8 – 1:72
Please remember, when contacting retailers or manufacturers, to mention that you saw their products highlighted here – on Aeroscale.