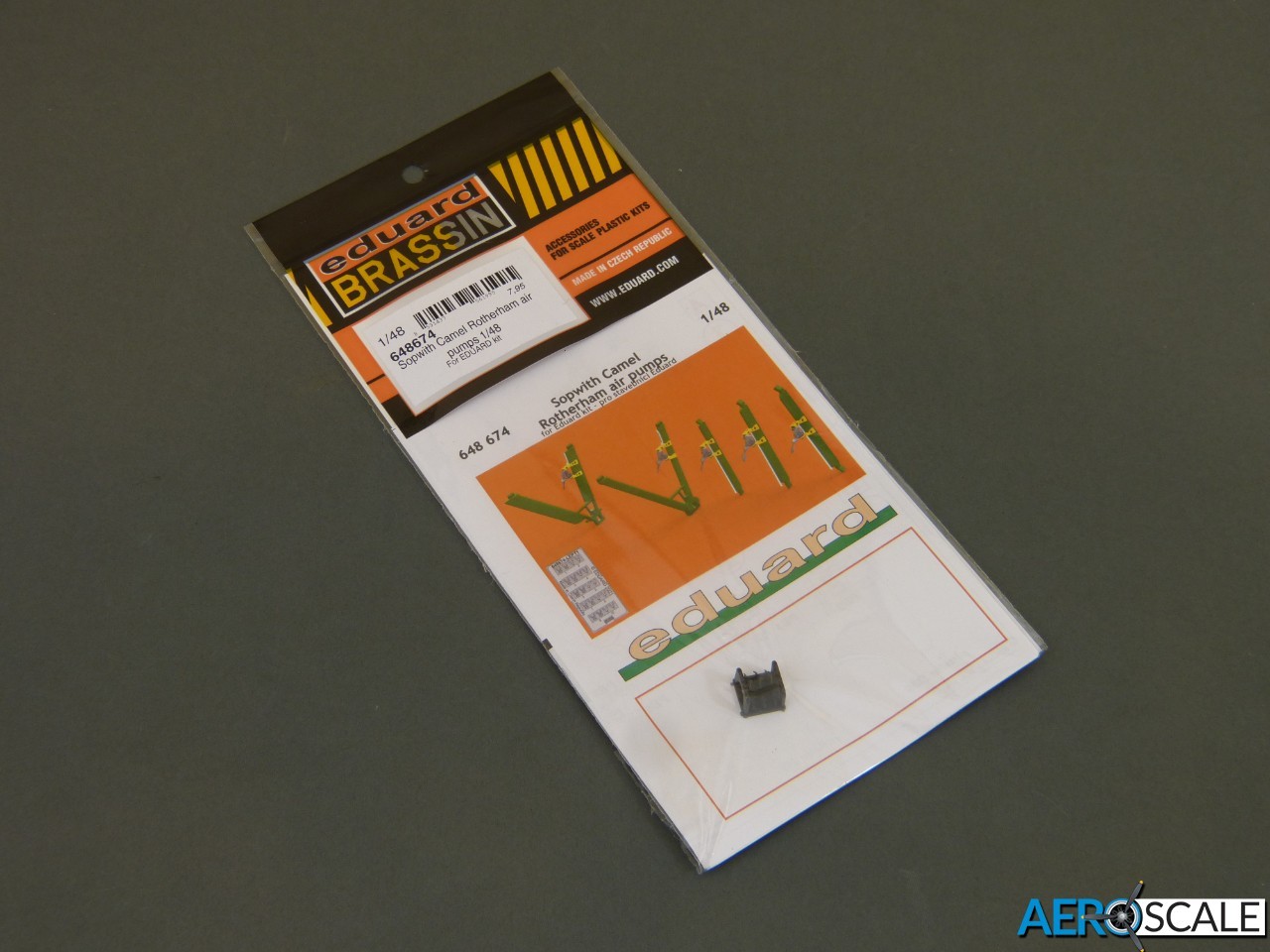 Eduard's new Camel kit includes alternative parts for struts with- and without Rotherham air pumps attached, and actually does include one separate pump with an etched propeller and brackets as an option to attach to a cabane strut. But, while the kit pumps are neatly detailed, this set of Brassin replacements is in a totally different league – but it's not a set for the fainthearted.

The set includes exquisitely tiny parts for a trio pumps, along with three styles of propeller. The items are cast in black resin (which is usually a sign that it's harder than standard resin) and come protected by substantial shields at either end of the casting plinth. Flow attachments are very small but, nevertheless, you'll need to exercise extreme care when preparing the minute parts.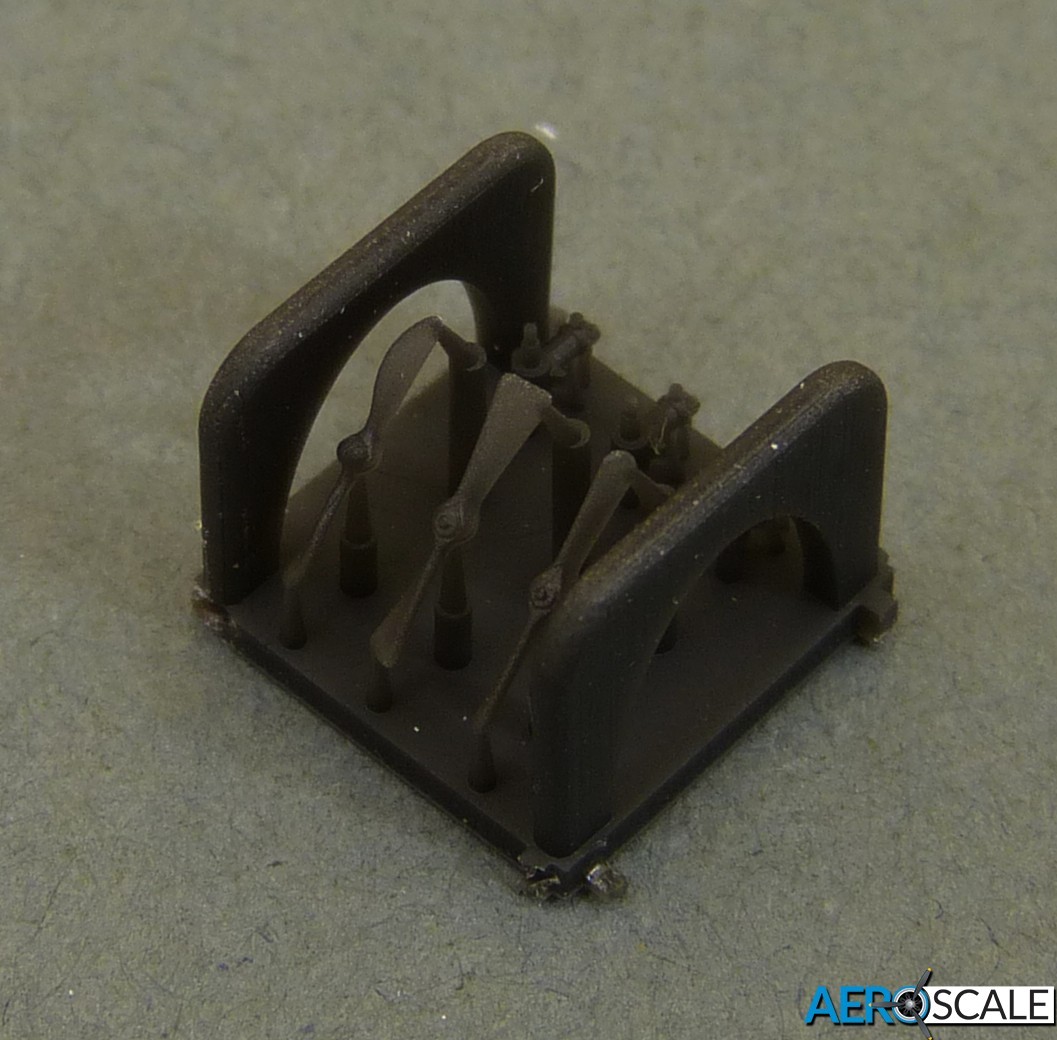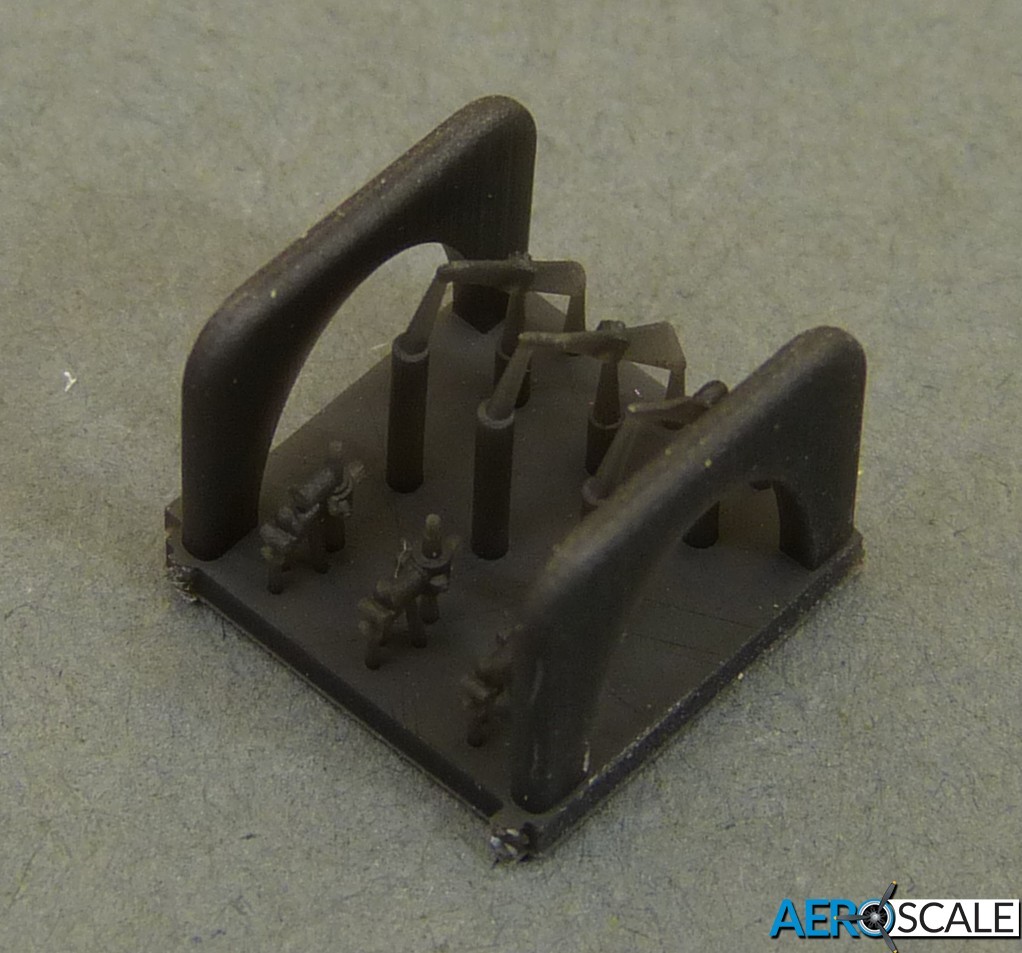 To go with the pumps, there's a fret of equally petite brackets which must be folded to shape. Two brackets are needed for each pump, and five different styles of mountings are shown in the neatly illustrated set of instructions.  

Conclusion
I'd have to rate this set as suitable for experienced modellers only on account of the extremely small parts and the need to fold the tiny photoetched brackets to shape. You'll almost certainly need a strong magnifier, a steady pair of hands and plenty of patience to make and install the pumps, but the result should look superb if you're careful.
 Set #648674 is available now from Eduard, Price: £3.59  
Many thanks to Eduard for providing the sample set. 
Please remember, when contacting retailers or manufacturers, to mention that you saw their products highlighted here - on AEROSCALE