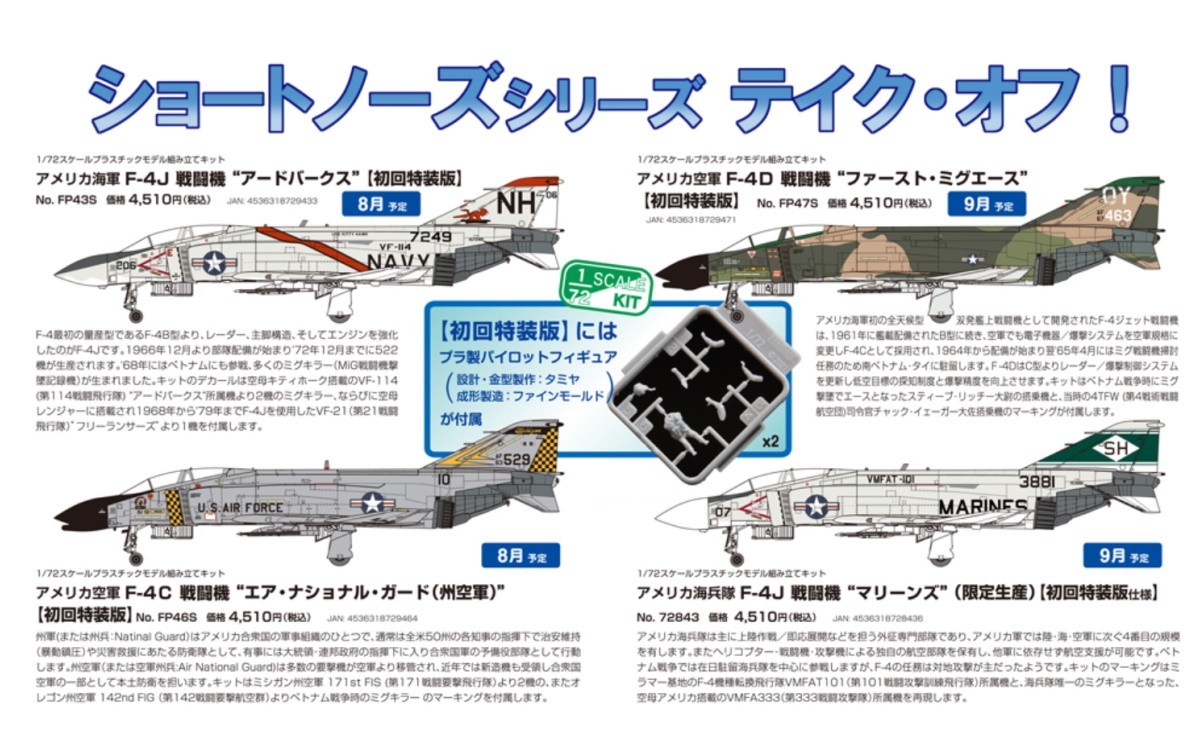 "2021 Shizuoka Hobby Show item announcement!! F-!! ′′short nose ′′ Series Takeoff!!

& (announced but) new arrivals on the scale!! A lotof other rebirth"!!...........Fine Molds
August 2021 Releases
FP43S - F-4J Phantom II. VF-114 'Aardvark' US Navy
FP46S - F-4C Phantom II, ANG
September 2021 Releases
FP47S - F-4D Phantom II 'First MiG Ace', USAF
72843 -F-4J Phantom II, VMFAT-101 'Marlins' US Marines
Looks like there will be a pilot figure included too..
Please remember, when contacting retailers or manufacturers, to mention that you saw their products highlighted here – on Aeroscale.