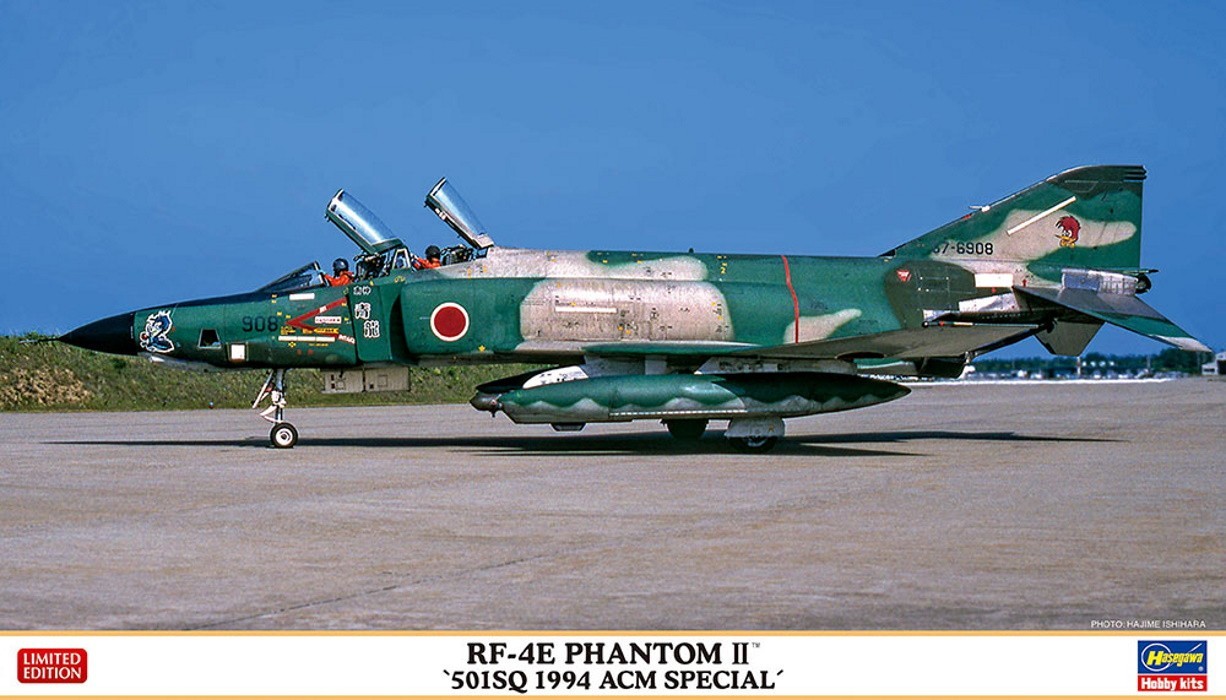 There are five marking options including: "BlueDragon", "White Tiger", "Suzaku", "Genbu","Kirin" all from 501st tactical Reconnaissance Squadron, JASDF. All took part in the ACM [Air Combat [Manoeuvering] exercise in 1994.
02381 - RF-4E Phantom II JASDF– 1:72
Please remember, when contacting retailers or manufacturers, to mention that you saw their products highlighted here – on Aeroscale.