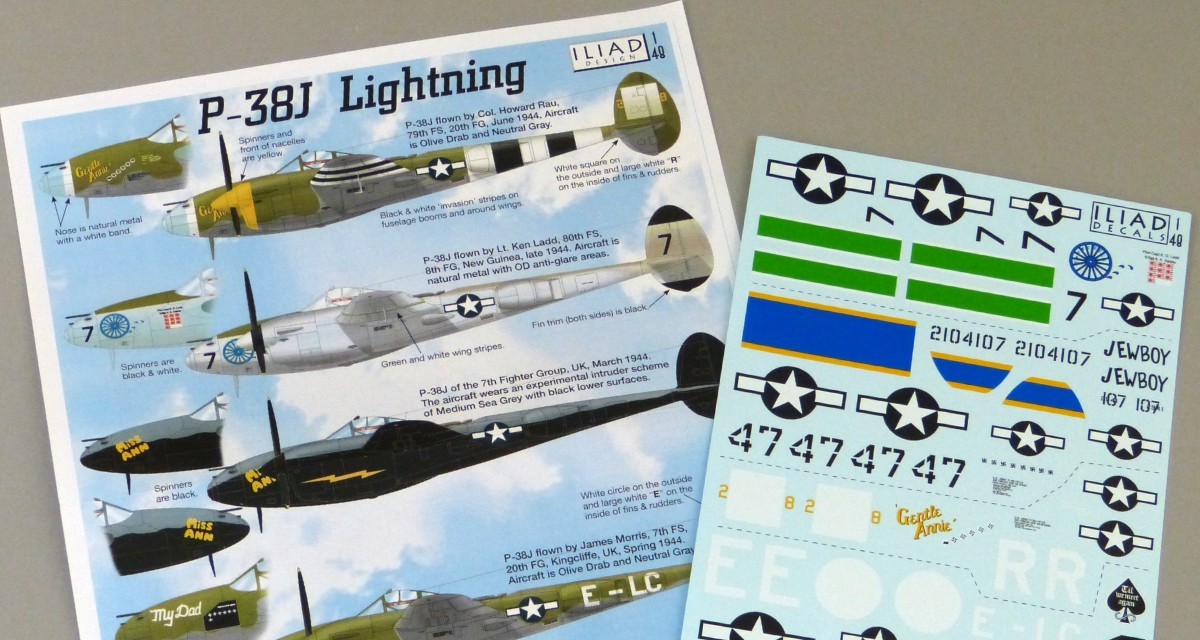 Now Iliad design have released a set of aftermarket markings for this and earlier kits, featuring five 'Js sporting a variety of interesting colour schemes. The decals arrive in a straightforward resealable bag, complete with a full-colour sheet of instructions.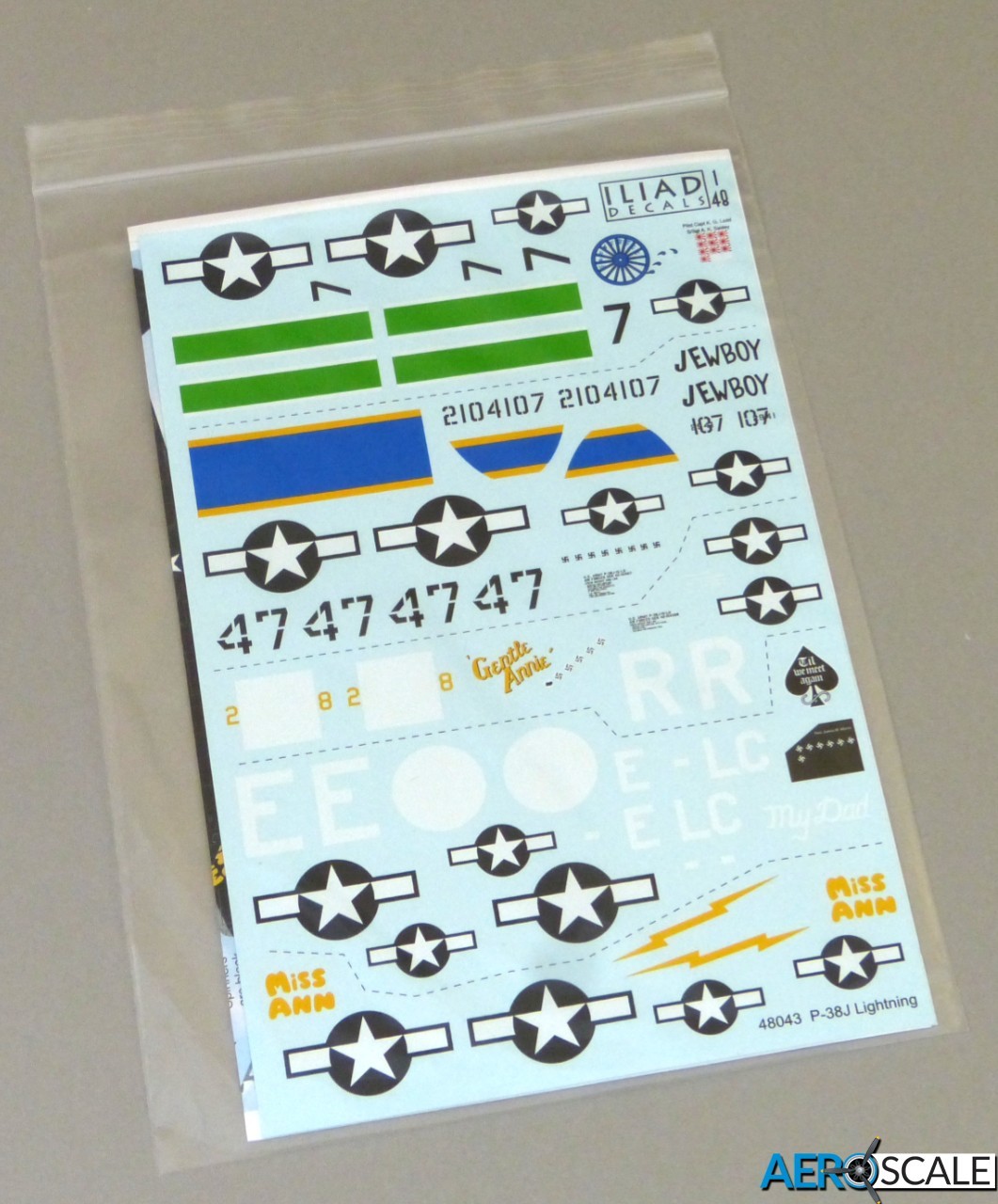 The decals are superb quality, as one would expect from Iliad Design. The thin items are printed in perfect register, with virtually no excess carrier film, and excellent colour depth and accuracy. As with the new Avro Anson sheet which I reviewed recently, the finish is gloss except for the yellow areas. It would be interesting to know the reason, but it should have no impact in normal circumstances, because experienced modellers will likely seal the decals under a top-coat anyway.

The sheet includes sufficient national markings to build four of the five featured aircraft (there's only space on the sheet for four sets of stars for the wings), so this will be prefect for a group-build if you don't have room on your own shelf for a line-up of 1:48 Lightnings.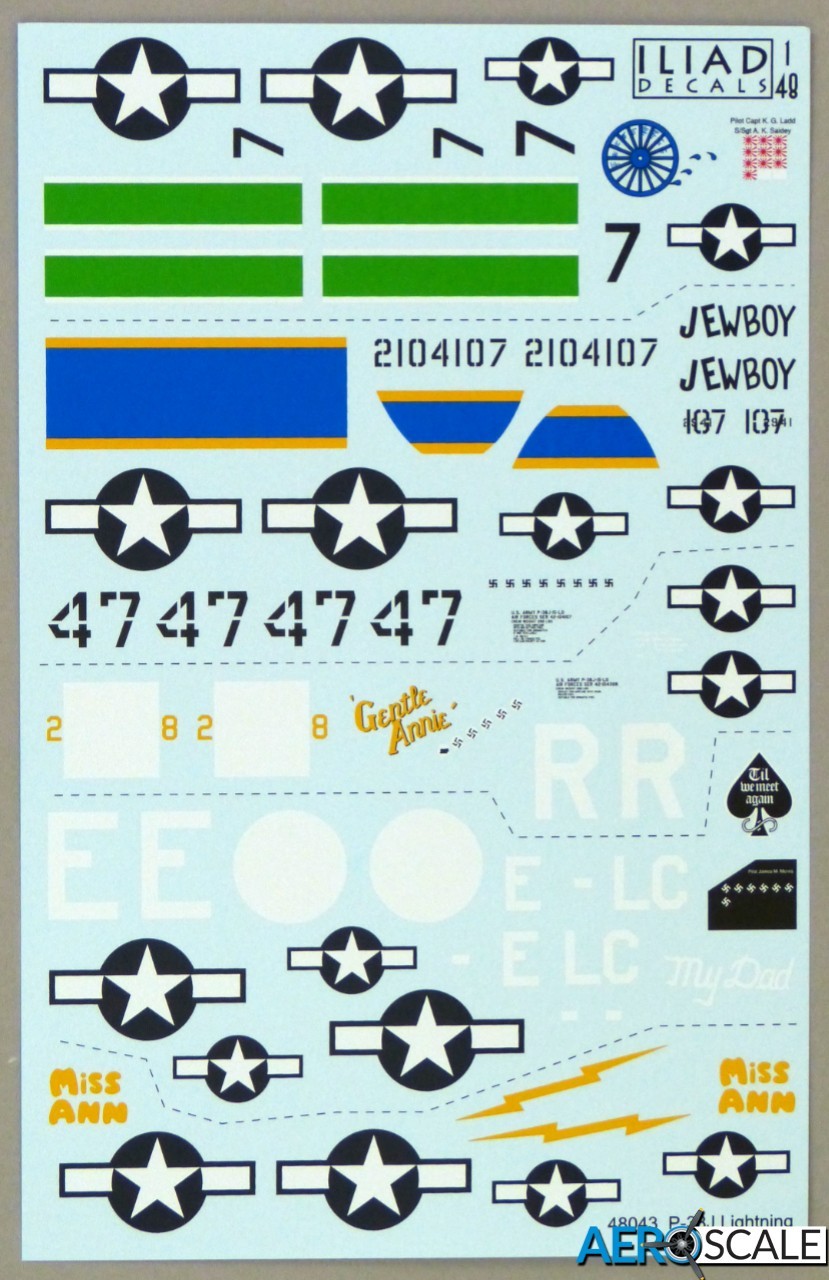 Markings for the following aircraft are provided:
1. P-38J flown by Col. Howard Rau, 79th FS, 20th FG, UK, June 1944 finished in Olive Drab and Neutral Gray sporting "invasion" stripes.
2. P-38J flown by Lt. Ken Ladd, 80th FS, 8th FG, New Guinea, late 1944 finished in natural metal.
3. P-38J of the 7th FG, UK, March 1944 in an experiment Medium Sea Grey and Black intruder camouflage.
4. P-38J flown by James Morris, 7th FS, 20th FG, UK, spring 1944 finished in Olive Drab and Neutral Gray.
5. P-38J "JEWBOY", flown by Lt. Phillip Goldstein, 49th FS, 14th FG, Triolo, Italy, May 1944 finished in natural metal.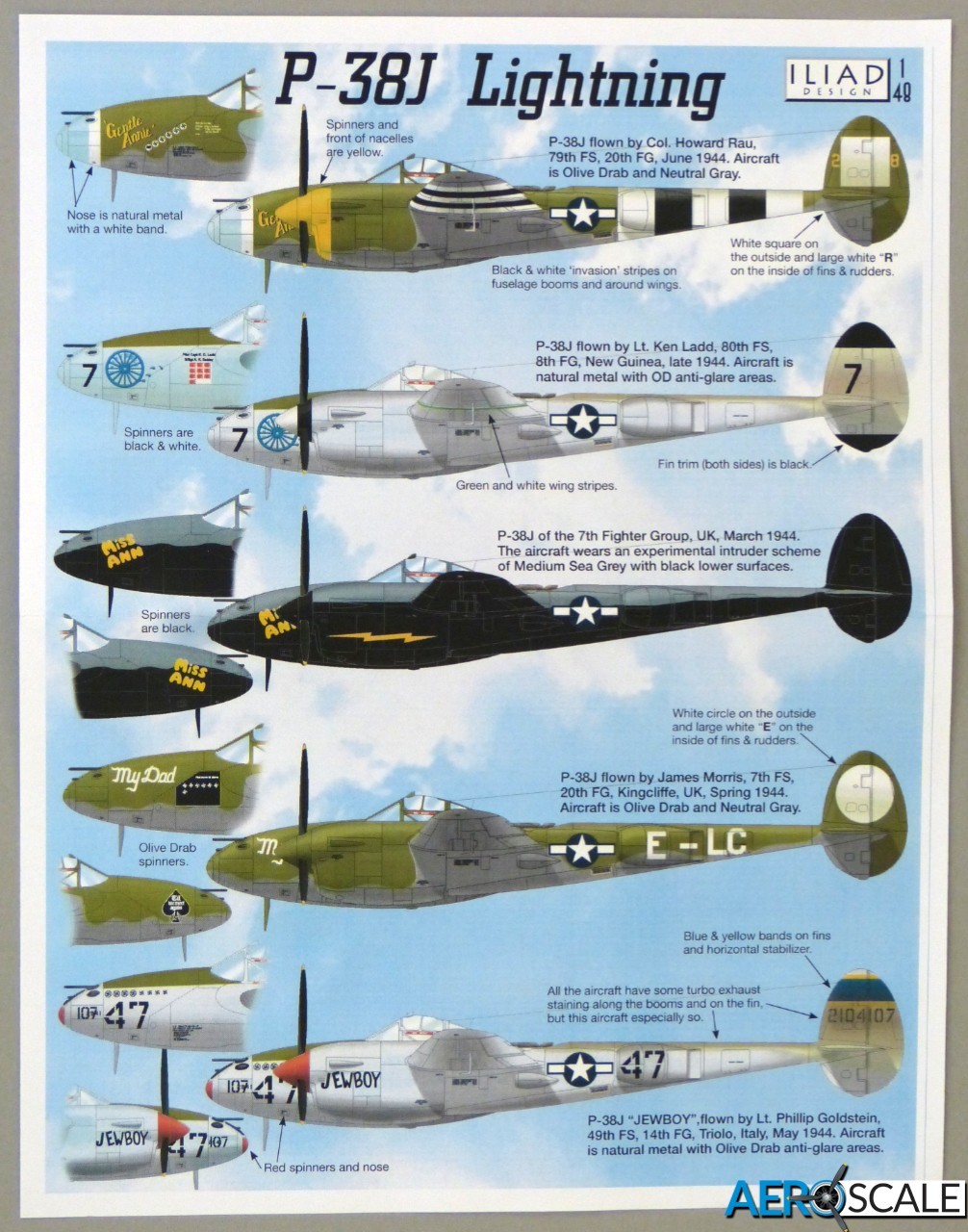 The instructions are excellent, with very nice colour profiles and illustrations of the nose where it would be hidden by the engines, plus simpler plan views and an "info view" of a typical camouflage demarcation line. There's even a vintage B&W reference shot of a mirror on the inboard cowling which also reveals a distinct darker edge to the Olive Drab at the demarcation line where the colour has been more lightly filled in behind it. Interesting...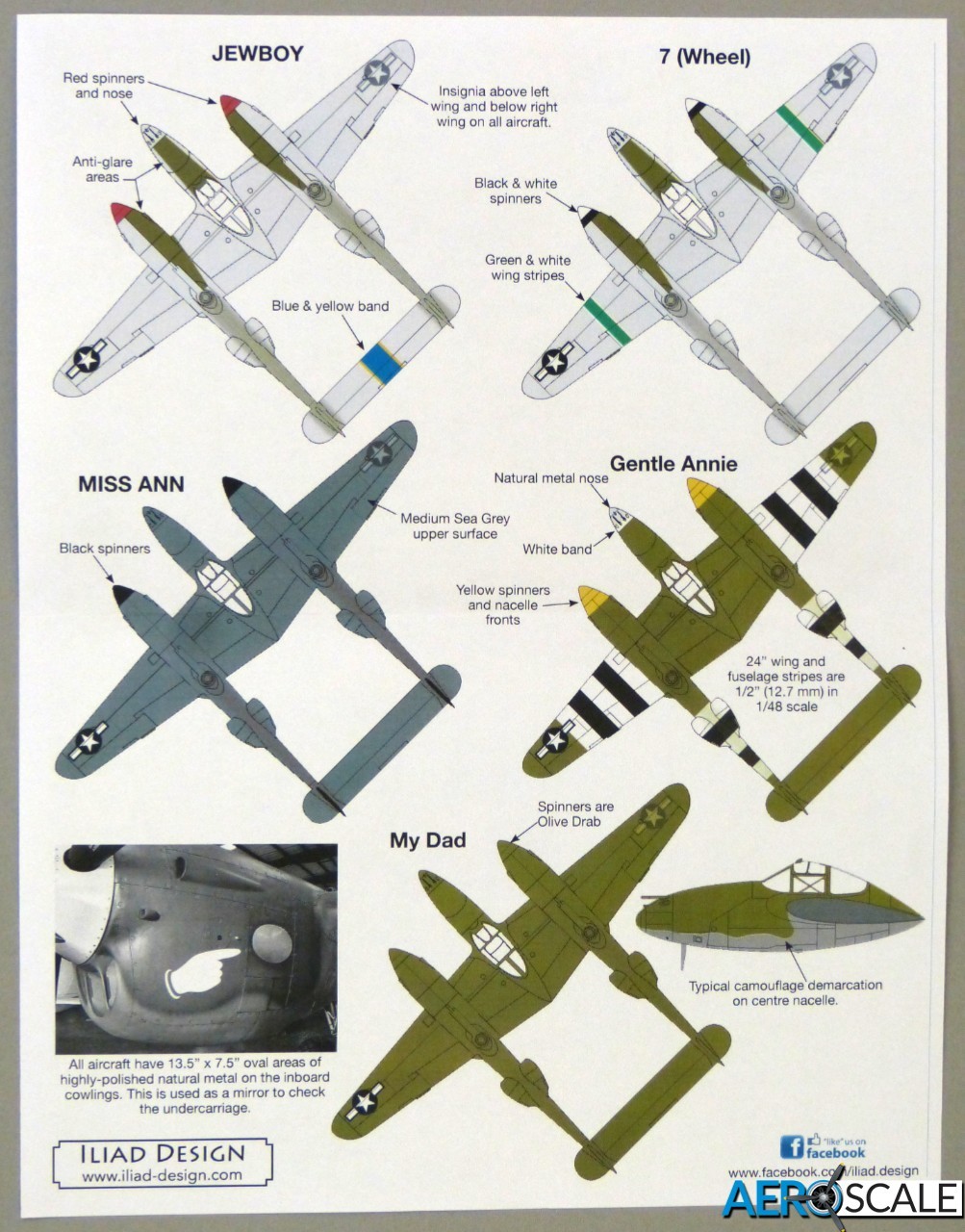 Conclusion
I love it when an aftermarket product gets the creative juices flowing to dig out a kit from the Stash! Or in this case, I might treat myself to the recent Tamiya P-38J too. I've been away from my workbench for a while through ill-health, and the Lightning is just the kind of subject guaranteed to create a modelling itch in me that needs scratching! Recommended without hesitation to all 1:48 P-38 fans.
Item #48043 is available now from Iliad Design - Price: $14:00
Many thanks to Iliad Design for the review sample.
Please remember, when contacting retailers or manufacturers, to mention that you saw their products highlighted here - on AEROSCALE