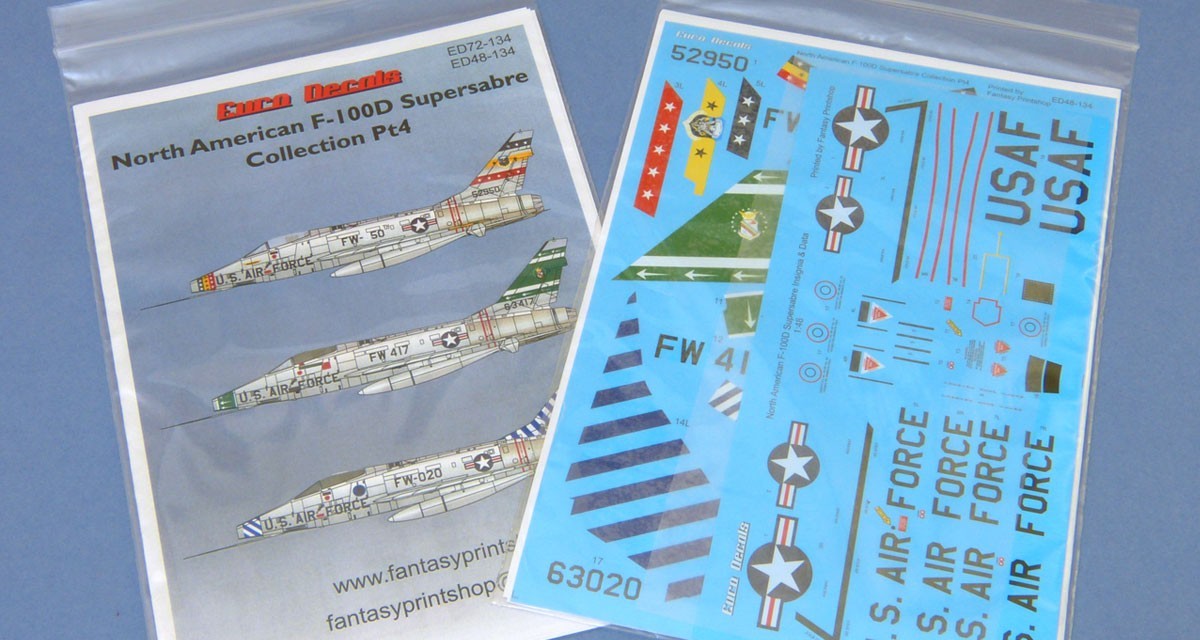 The three featured aircraft offer a nice variety with the F-100s big vertical tail offering a perfect canvas for striking unit markings. The decals are spread across two sheets in both scales, with individual insignia on one and generic USAF markings and stencils etc. on the other.

In terms of printing, there's nothing to choose between the scales, with even the smallest stencil lettering remaining legible when reduced to 1:72. The only difference is the layout of some items on the sheets.

As we've come to expect from Fantasy Printshop, the quality of the decals is excellent, with pin-sharp registration and virtually no excess carrier film except where it's used to group multiple elements. 
The three colour schemes are:
1. s/n 55-2950, 81st TFS, 50th TFW, Toul-Rosières AB, France, 1958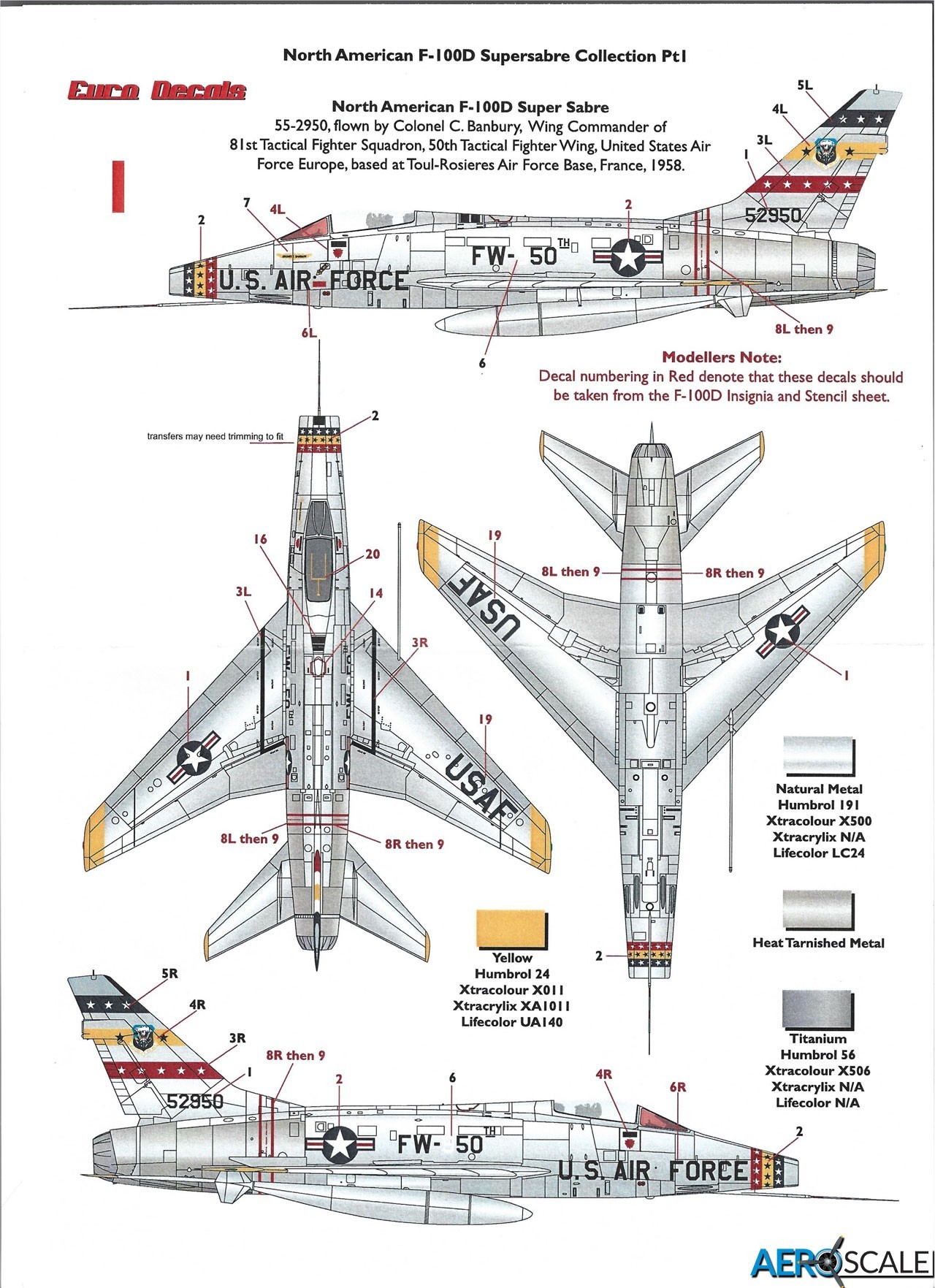 2. s/n 56-3417, 356th TFS, 34th TFW, Aviano AB, Italy, 1960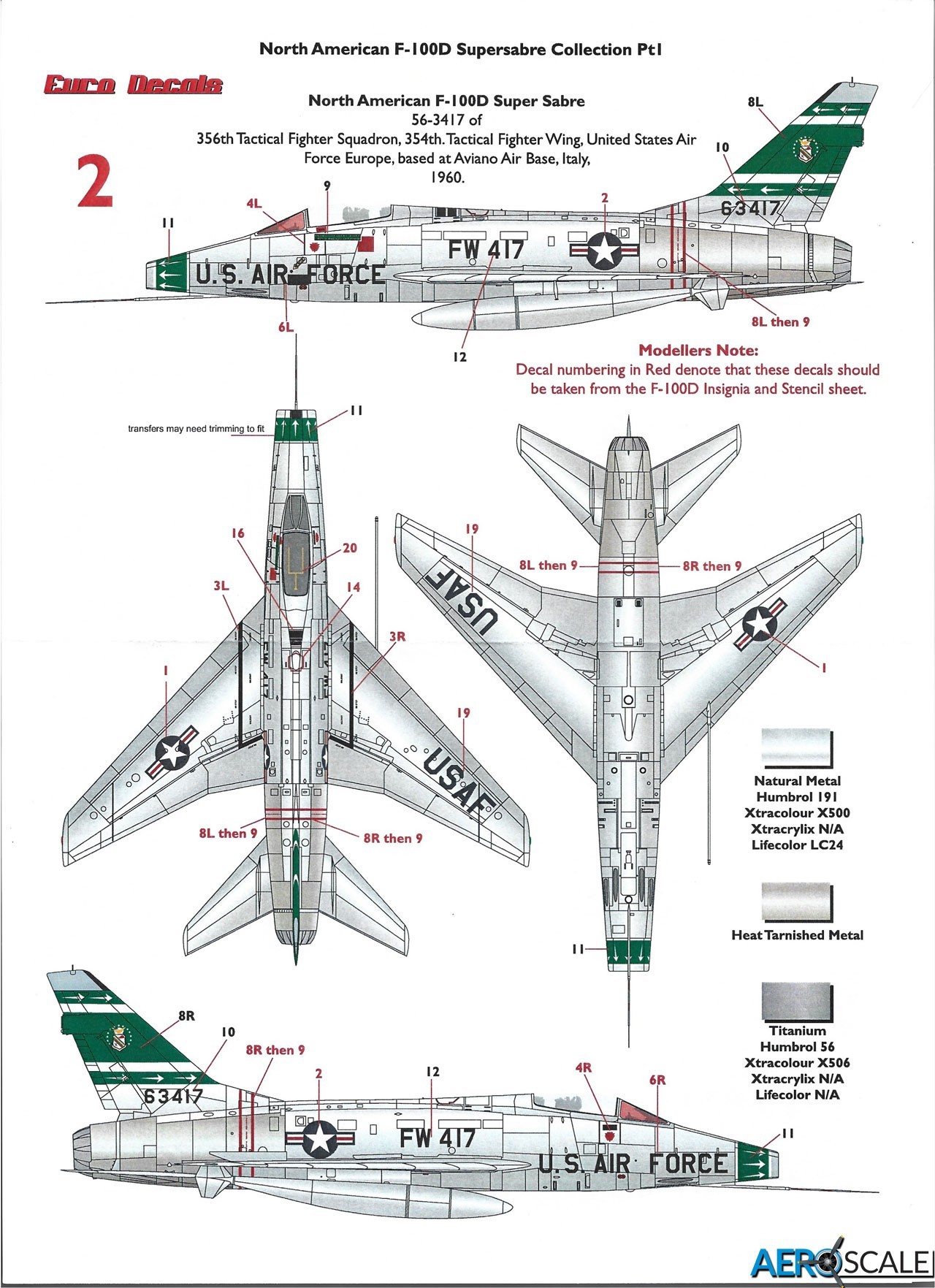 3. s/n 56-3020, 390th FBS, 366th FBW, England AB, Louisiana, 1957-59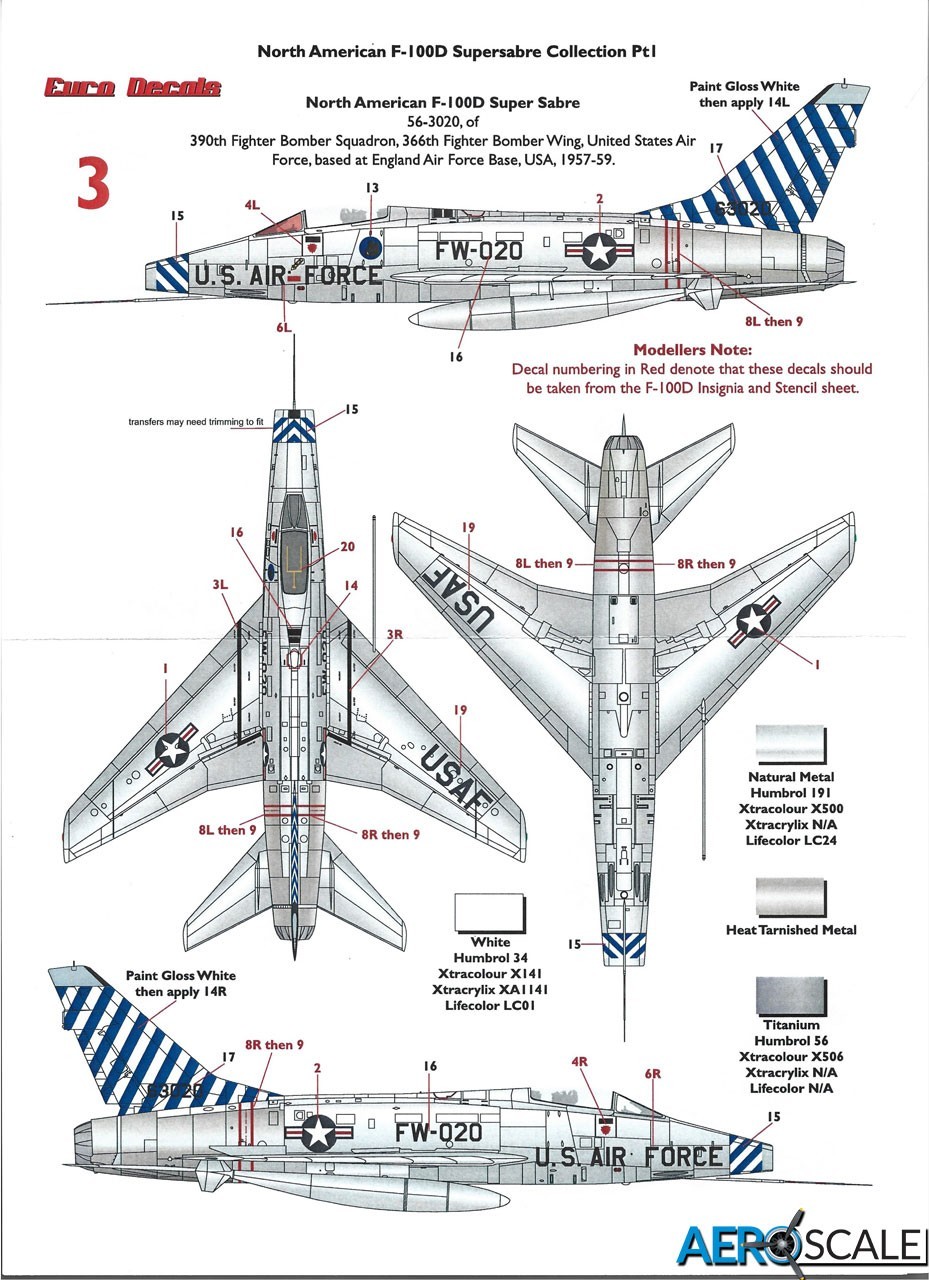 The instructions are printed in full colour on A4 paper, so the placement diagrams are nice and clear.
Suggested colour matches are provided for Humbrol, Xtracolour, Xtracrylix and Lifecolour paints, so you should have no trouble finding what you need wherever you're based. The only issue I can foresee will be matching the yellow used in the decals for Scheme 1 when you paint the tips of the wings and tailplanes. I expect it will take some trial and error mixing, so I think it's a shame that the sheets don't also include the unit badge and stars separately to allow modellers to paint the yellow stripes and ensure colour consistency.
Conclusion
This is another excellent Eurodecals release, and the finished models will be guaranteed to stand out in any line-up of classic cold war fighters.
The two sets are priced as follows:
ED-48134 - North American F-100D Supersabre Pt.4 - £16.99
ED-72134 - North American F-100D Supersabre Pt.4 - £9.95
Both sets are available from Fantasy Printshop now.
Many thanks to Fantasy Printshop for the review samples.
Please remember, when contacting retailers or manufacturers, to mention that you saw their products highlighted here - on AEROSCALE