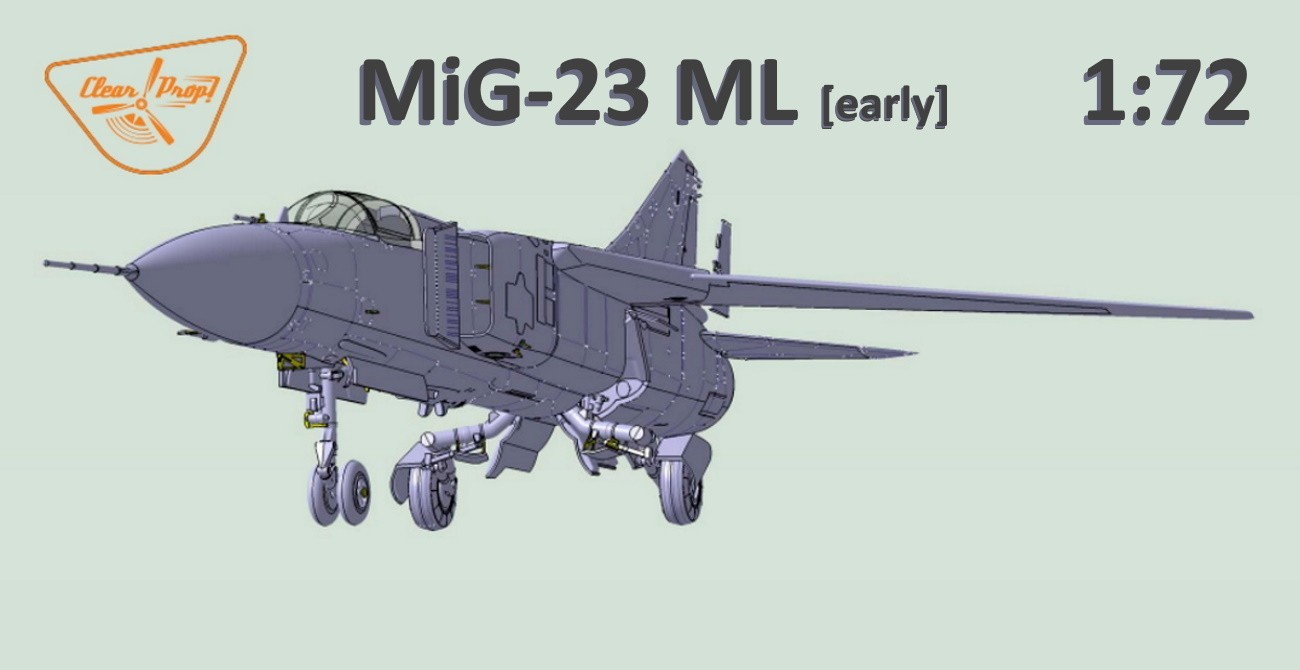 "Hello friends!
The test assembly of individual nodes and elements of the model begins. As a test, a modification of the MiG-23ML in an early version will be assembled.
Follow us on social media for updates"…………………………………Clearprop Models
MiG-23ML [Early] – 1:72
Please remember, when contacting retailers or manufacturers, to mention that you saw their products highlighted here – on AEROSCALE.