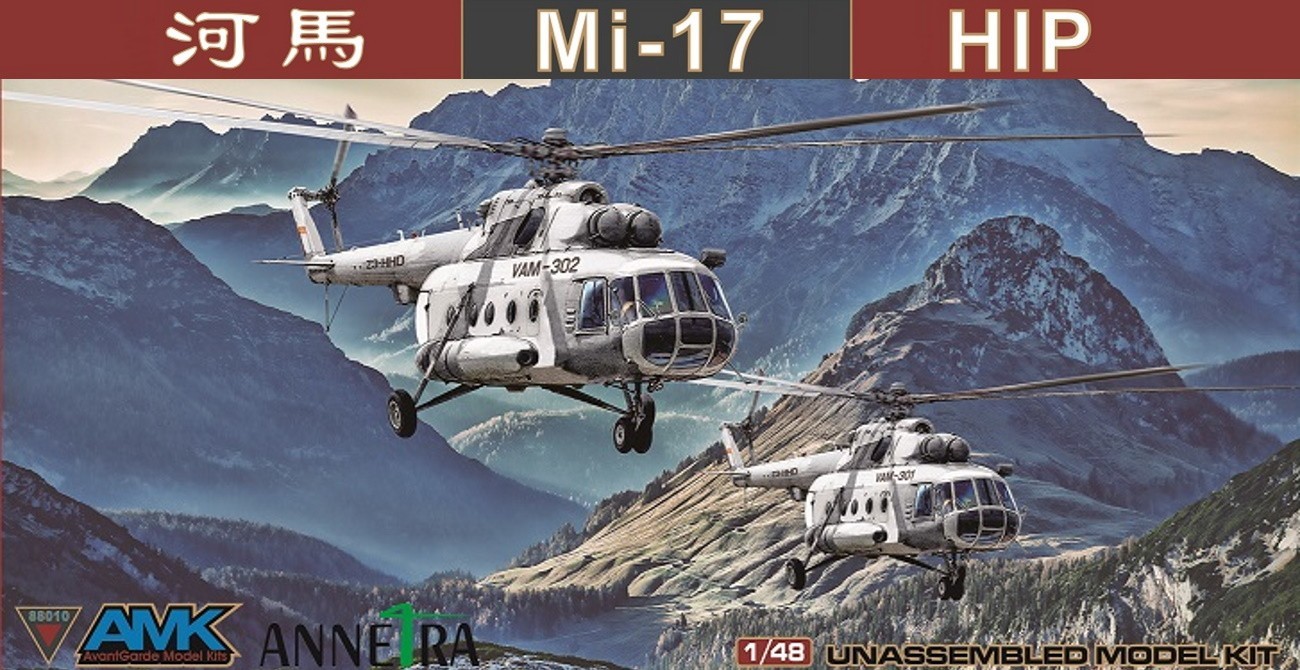 "Hi, All,

As you may know already, our customer Annetra requested us to release Mi-17 for them. 
Below are some of the pictures, and we may start sending to our distributors from 10th December.
Hope you like it!
Cheers"……………………………………….AMK
88010 - Mil Mi-17 Hip – 1:48
Please remember, when contacting retailers or manufacturers, to mention that you saw their products highlighted here – on Aeroscale.