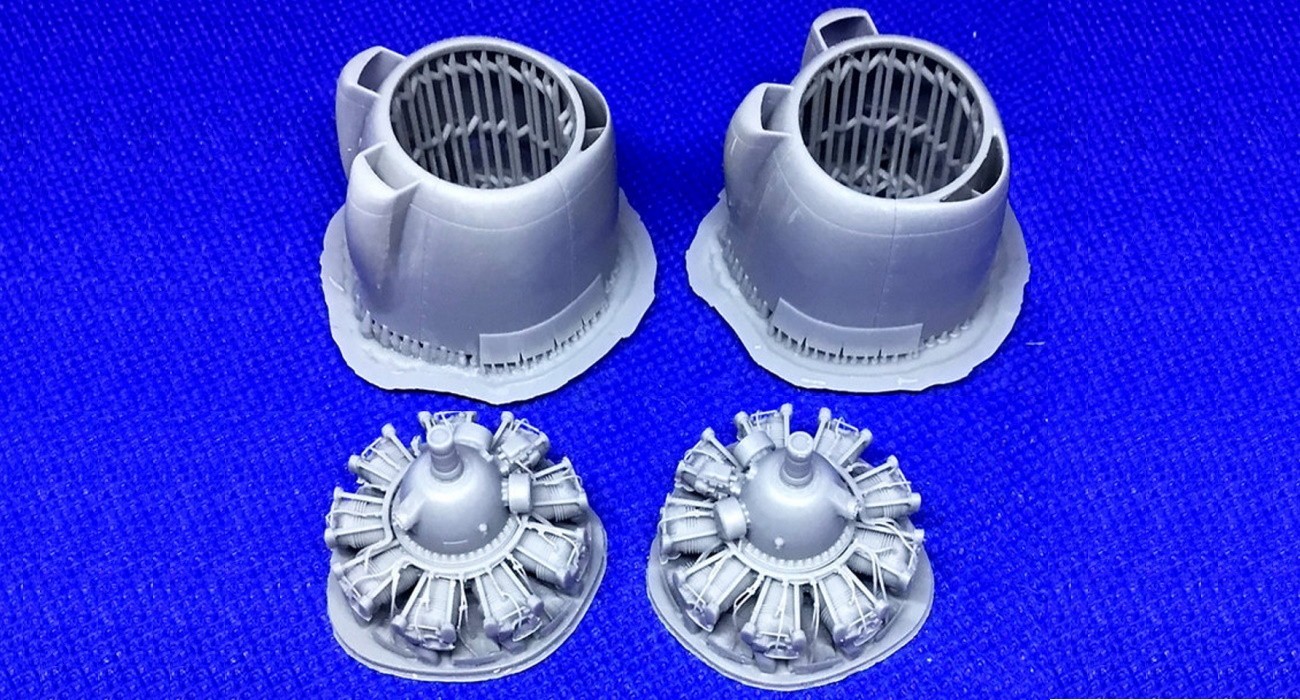 "1/48 B-26 Marauder cowl upgrade sets now available! More goodies on the way.

Cowlings have been designed to be as close to scale thickness as possible and are printed as one piece.  No assembly required!  The cowling is one of the main shortcomings of the excellent Monogram 1/48 kit being comprised of 3 tricky and ill-fitting pieces.  Our set aims to solve that problem, while also adding refinement to the panel line and rivet details and cooling vents.
48223 is bundled with 2 specially-designed Fast Fix engine fronts that are drop fit into the cowlings.  48224 is a cowl-only upgrade.
Hope you like"!............................................RESIN2Detail
48223 - B-26 Marauder Cowl and Engine Upgrade – 1:48
48224 - B-26 Marauder Cowl upgrade (no engines) – 1:48
Designed to fit Monogram or Revell Kits
Please remember, when contacting retailers or manufacturers, to mention that you saw their products highlighted here – on AEROSCALE.