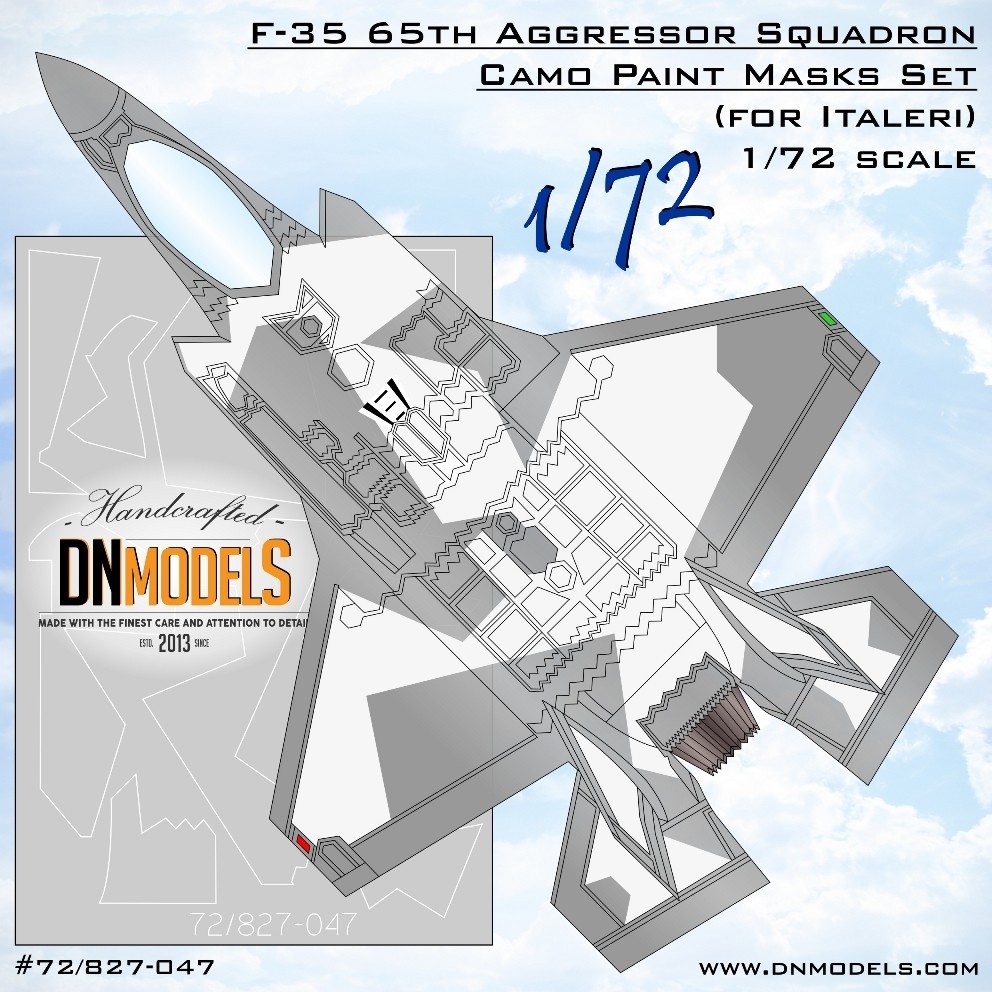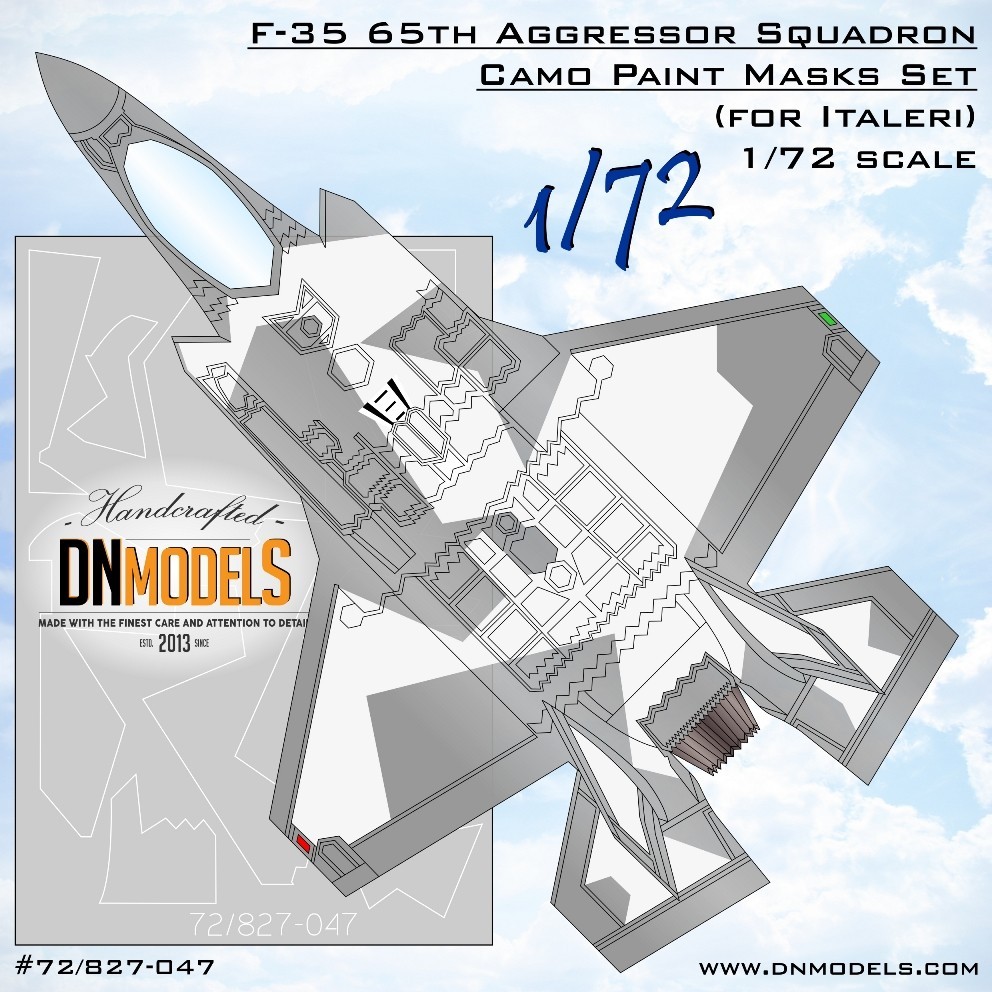 F-35 65th Aggressor Squadron Camo Paint Masks Set 1/72nd
Suggested scale - 1/72nd
Suggested kits - Italeri, Tamiya, Revell, PM Model F-35A kits
SKU -72/827-047
This Aggressor camouflage is designed specifically for Italeri F-35A kits and their derivatives – Tamiya, Revell, PM Model. The set might not fit any other toolings of the F-35A.
https://dnmodels.com/product/f-35-65th-aggressor-squadron-camo-paint-masks-set-1-72/
The set includes one sheet of masks (shown in the picture).  The masks are made from thin masking tape, which is easy to be peeled off and doesn't leave any stains. The tape is tested on clear and painted model too. If carefully removed after painting, they can be used over and over again. Material is flexible and easily applied over curved surfaces. Semi-transparent for easy and accurate placing.
The 65th Aggressor squadron was re-established on June 9 2022 at Nellis Air Force Base, Nevada. It is assigned to the 57th Operations Group of the USAF. F-35 Aggressor is designed to simulate Chinese 5th generation J-20 Stealth fighter. Due to the growing tensions between China and US in the last years, USAF decided to focus on pilot training with shifting the potential enemy from the usual Russia to emerging China. Replicating 5th generation adversary aircraft is the best way to train US pilots to cope with any potential threat involving Stealth Fighters. After more nearly 8 years of hiatus, in 2022 the 65th Aggressor Squadron is once again active and will feature exclusively F-35A Lightning II Stealth jets for adversary training.
Please remember, when contacting retailers or manufacturers, to mention that you saw their products highlighted here - on AEROSCALE