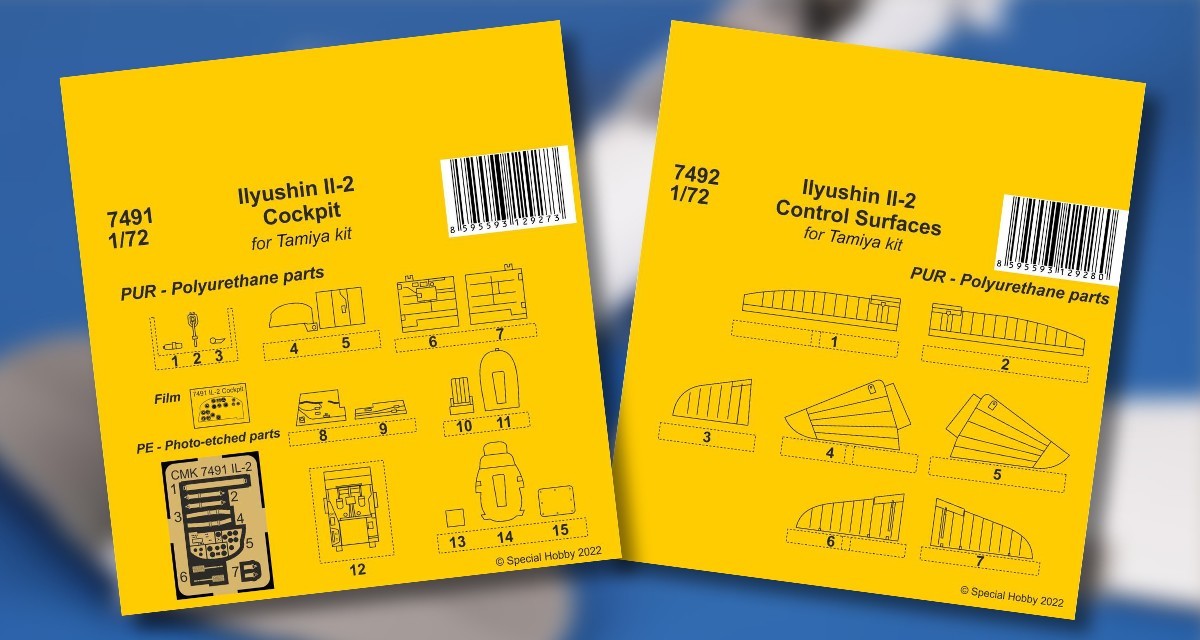 Ilyushin Il-2 Cockpit
Finely detailed resin cast cockpit set, comes with photo etches too, for the Tamiya kit of the iconic Ilyushin Il-2 Stormovik ground attack aeroplane.

Ilyushin Il-2 Control Surfaces
Nicely detailed resin cast control surface, ie. ailerons, horizontal stabilizator with elevators and the rudder, all of which can be shown in deployed position on your model. Made for the Tamiya model of the Soviet iconic Il-2 ground attack plane.
Both sets are available from Special Hobby now:
Set #7491 - Ilyushin Il-2 Cockpit - Price: 13.50 Euros
Set #7492 - Ilyushin Il-2 Control Surfaces - Price: 9.20 Euros
Please remember, when contacting retailers or manufacturers, to mention that you saw their products highlighted here - on AEROSCALE