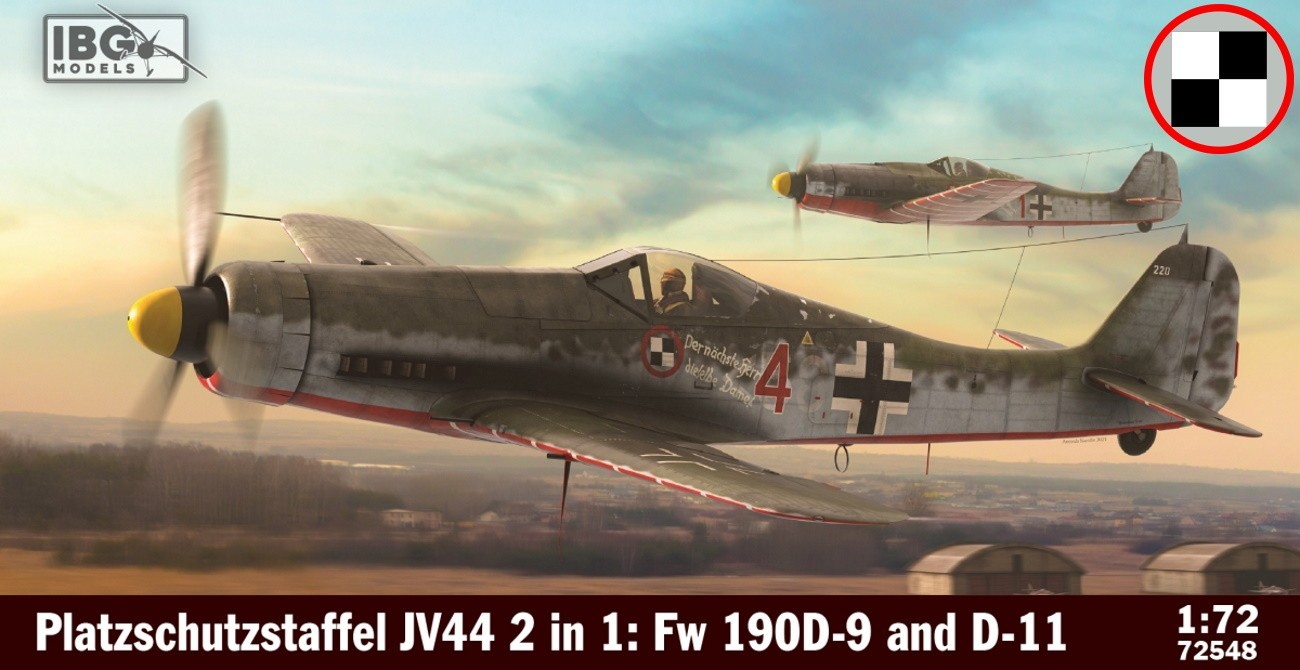 Our regular news for next month will contain a 2 in 1 box with the Fw 190D-9 and D-11 from the famous JV44…………………………………IBG Models
The Fw 190D9/11 of JV44 were tasked with defending the airfields where the Me 262 operated. The distinctive red and white stripes under the fuselage identified the aircraft so that the airfield defences wouldnt shoot at them. Or that was the theory.....
72548 - 2 in 1: Platzschutzstaffel JV44 (Fw 190D-9 and Fw 190D-11) – 1:72
Please remember, when contacting retailers or manufacturers, to mention that you saw their products highlighted here – on Aeroscale.