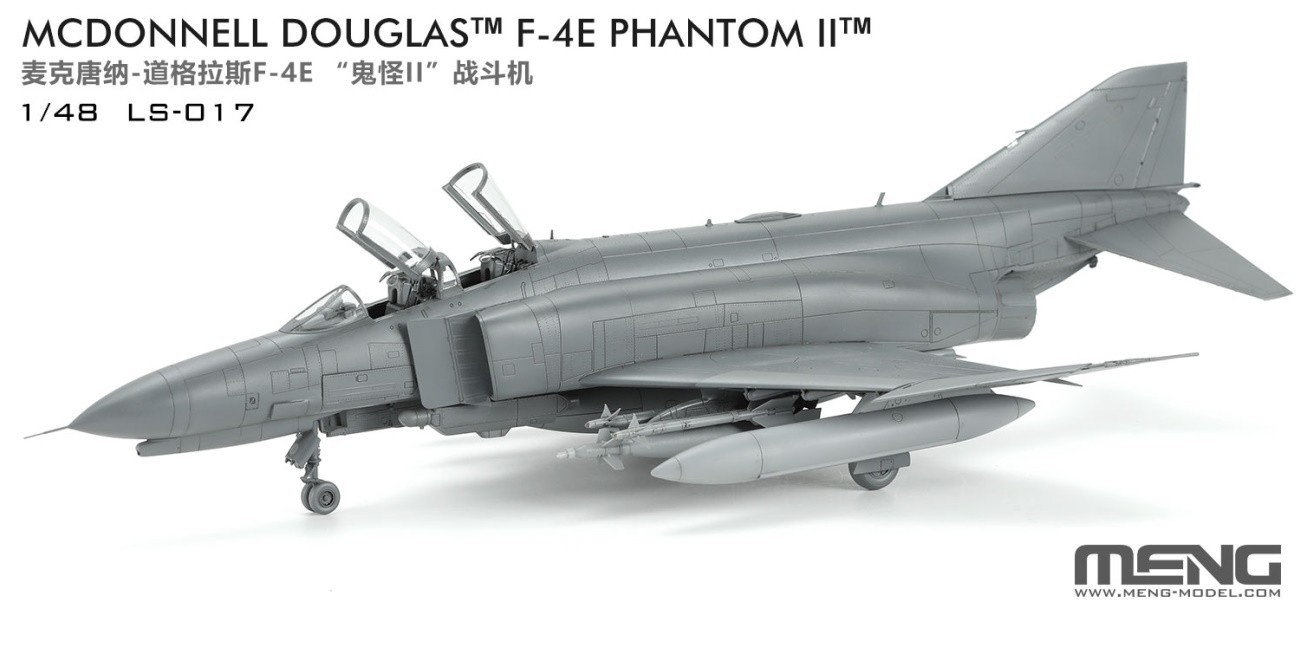 The Flying Phantom

The F-4 was originally designed as a carrier-based supersonic fighter in 1956. It entered military service in 1961. With the experience gained from actual combats, the F-4E Phantom II was modified and fitted with an M61 Vulcan cannon under the nose. Some key improvements were made to the wings by adding leading edge slats and flaps. This not only improved its air combat performance, but also strengthened its ground attack capability. As a typical representative of the second-generation fighter jets, the F-4E dominated the sky of that era from the jungles of Vietnam to the deserts of the Middle East. It became the icon of NATO air power during the Cold War.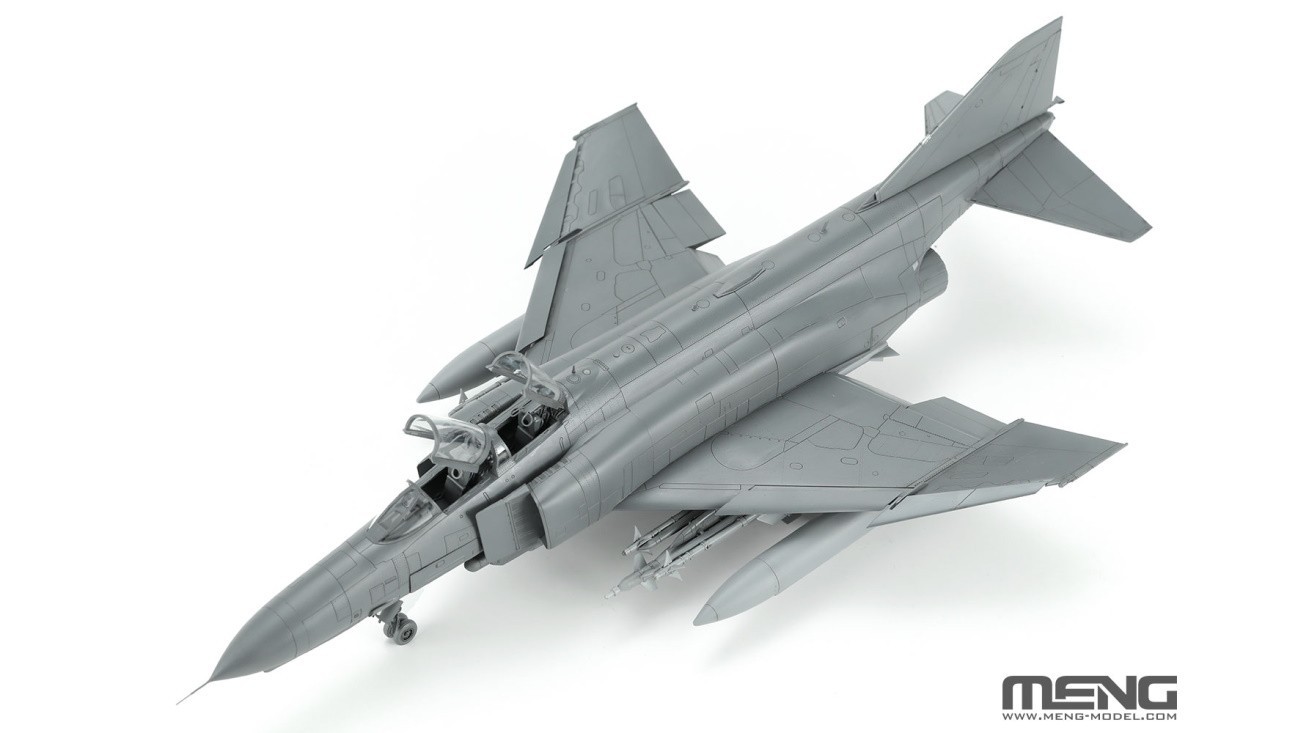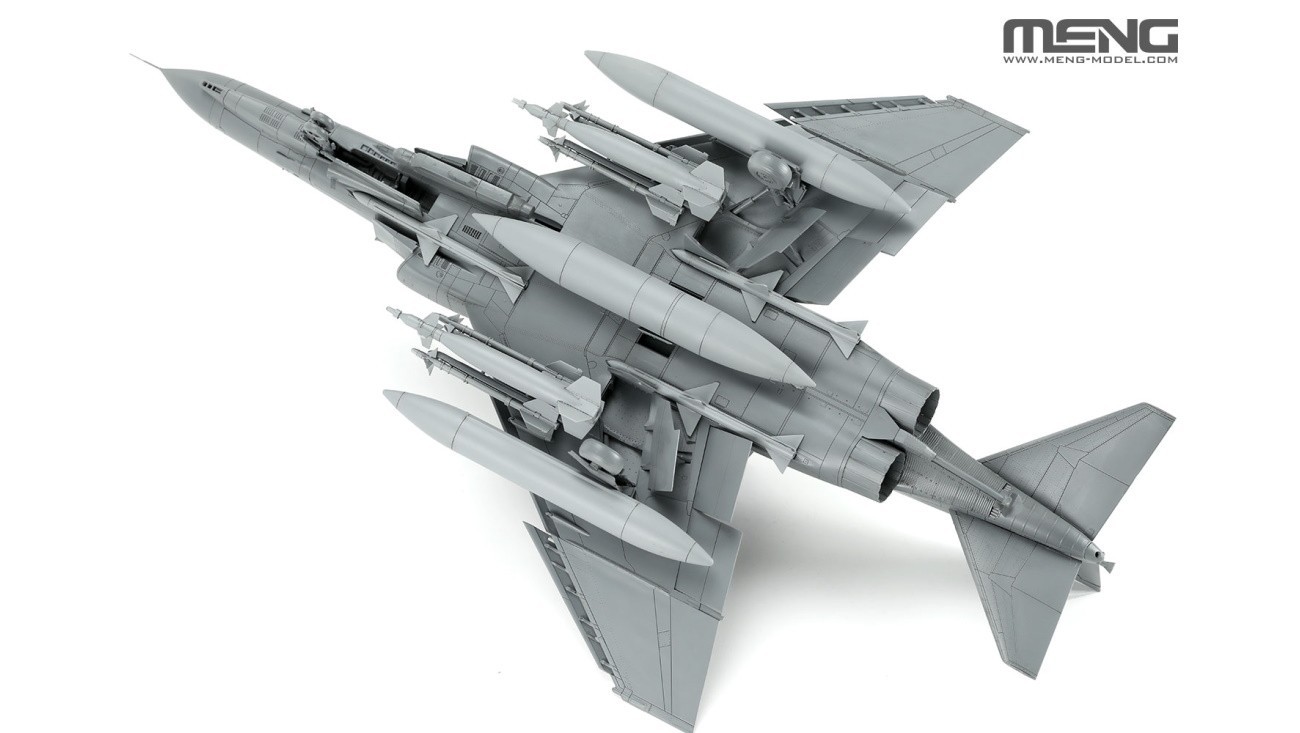 This latest MENG LS-017 1/48 McDonnell Douglas F-4E Phantom II plastic model kit is a product officially licensed by The Boeing Company. The assembled model will be 399mm long and 245mm wide. This kit includes a metal pitot tube, pre-cut stainless steel PE parts and painting masks, and three paint schemes. Now, let's check the details.
LS-017 McDonnell Douglas F-4E Phantom II
Scale: 1/48
Available in: January 2023
During its service for more than half a century, the F-4E Phantom II has achieved a remarkable record as the first modern multirole fighter.
LS-017 - McDonnell Douglas F-4E Phantom II – 1:48
Please remember, when contacting retailers or manufacturers, to mention that you saw their products highlighted here – on AEROSCALE.