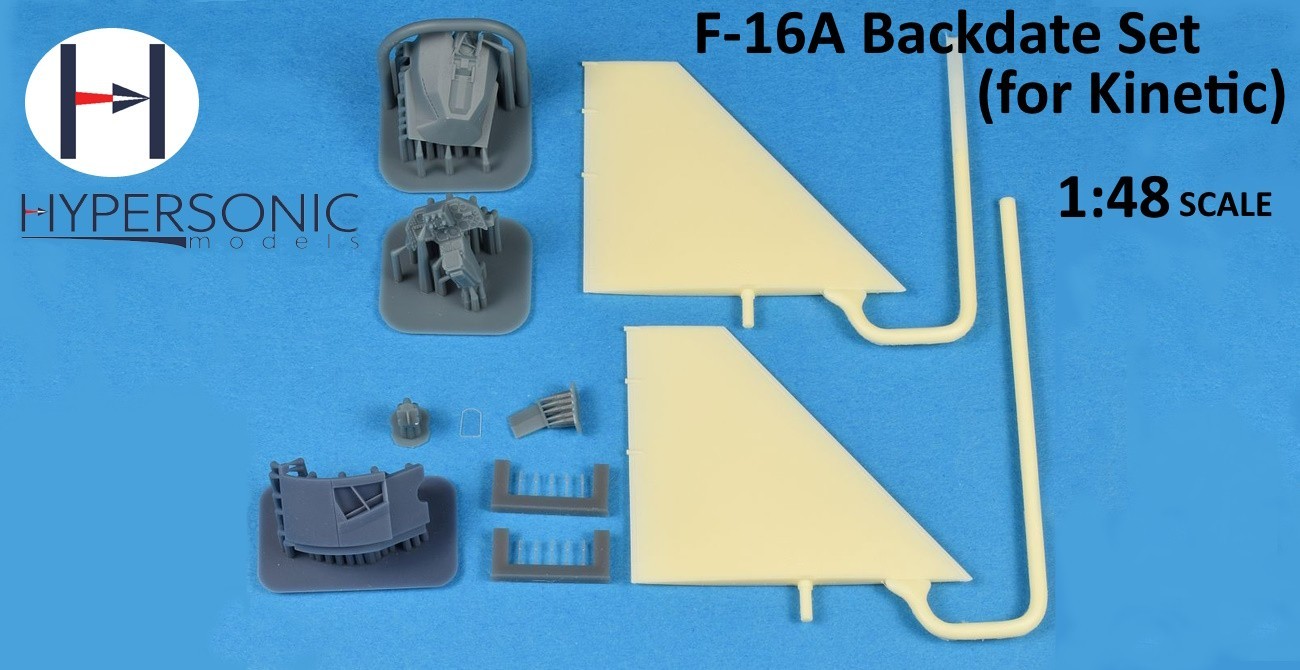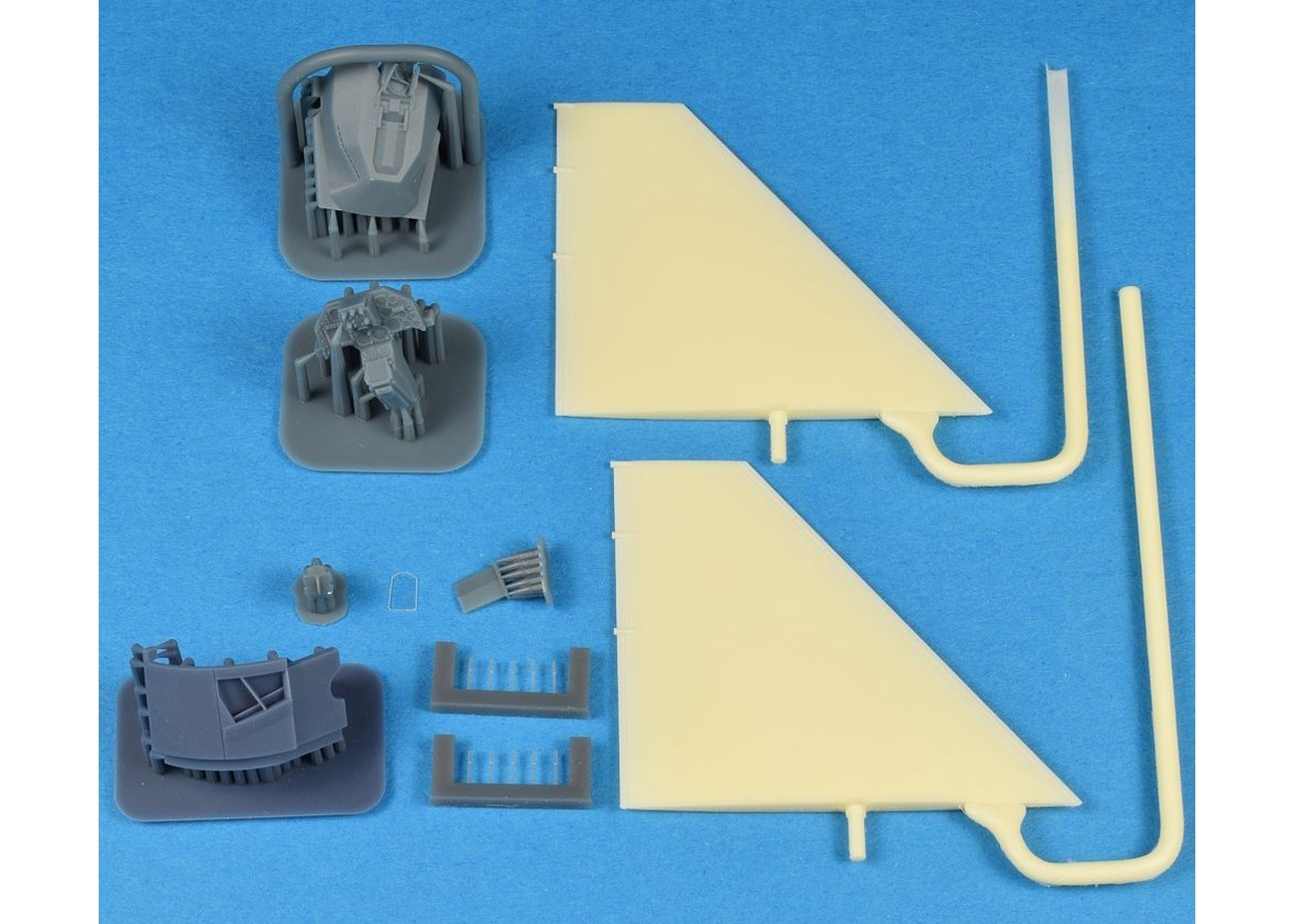 "Released: the F-16A (Block 1-10) backdate set for the new Kinetic kit is now ready to order! I do hope you'll like this set, quite a bit of work went into it. Thank you to Jennings Heilig for the research assistance! The shop link will be in the comments below (FB doesn't like external links in posts...)"……..Hypersonic Models
This is a backdate set for the (new tool) Kinetic F-16A kit and contains parts to build Block 1,5 and 10 aircraft. The set includes small stabilators with thin static wicks, early instrument panel and coaming, Environment Control System (ECS) exhaust panel, RWR and rectangular UHF antennas. The stabilators are cast in strong resin while all other parts are directly 3D printed. The static wicks are somewhat elastic as well to prevent easy breaking. The instructions also contain some information on further backdating work on the existing kit parts.
The link for Hypersonic Models has more images of the parts on their webpage..
HMR 48055 – F-16A Backdate Set [Kinetic Models] – 1:48
Please remember, when contacting retailers or manufacturers, to mention that you saw their products highlighted here – on Aeroscale.