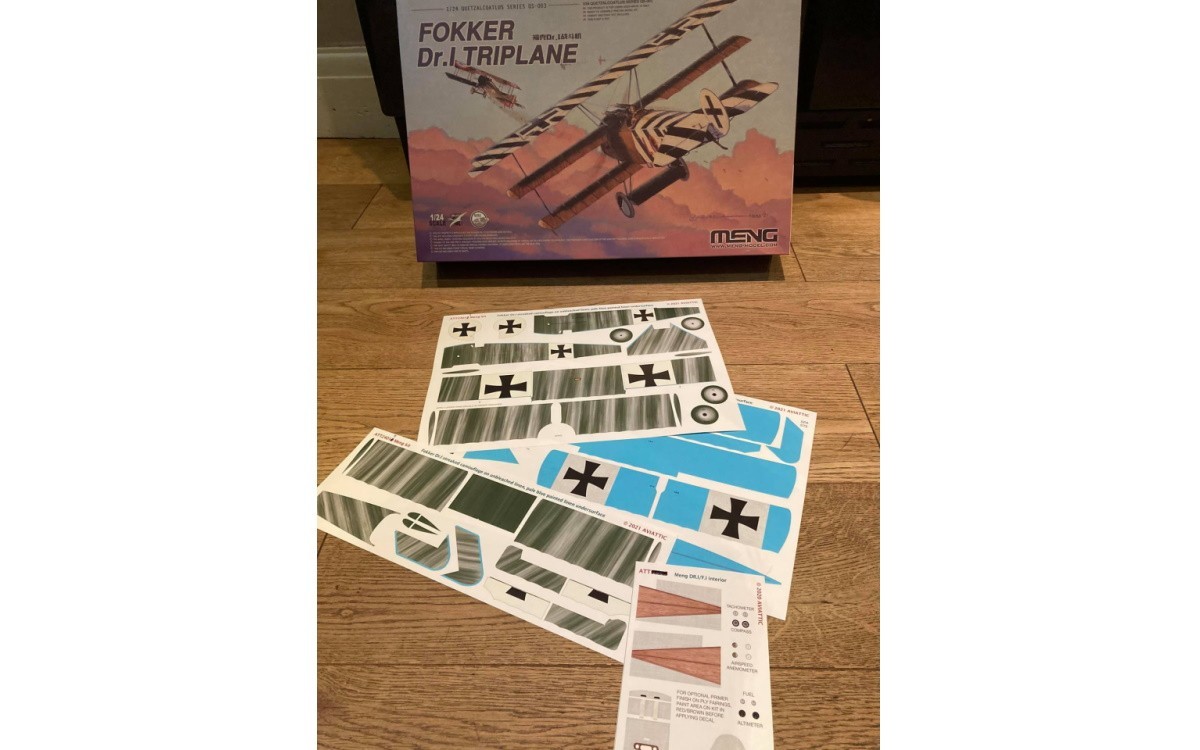 "Next!
Delighted to complete first trials of 1/24 Fokker DR.I streaking on linen for the (more impressed by the day) Meng DR.I - and find the templates are 99% perfect. Just a little tweaking and re-design of the interior needed.
The decals at this larger scale seem even easier to apply and massage into place.
First schemes should be ready in June, along with an exciting new Aviattic Patreon announcement!.
Make sure you are registered on the site for newsletters(a pop-up request appears when you visit) as that is where news, offers and pre-sales are announced"!.....................Aviattic
Fokker Dr.I [Meng] – 1:24
Please remember, when contacting retailers or manufacturers, to mention that you saw their products highlighted here – on AEROSCALE.