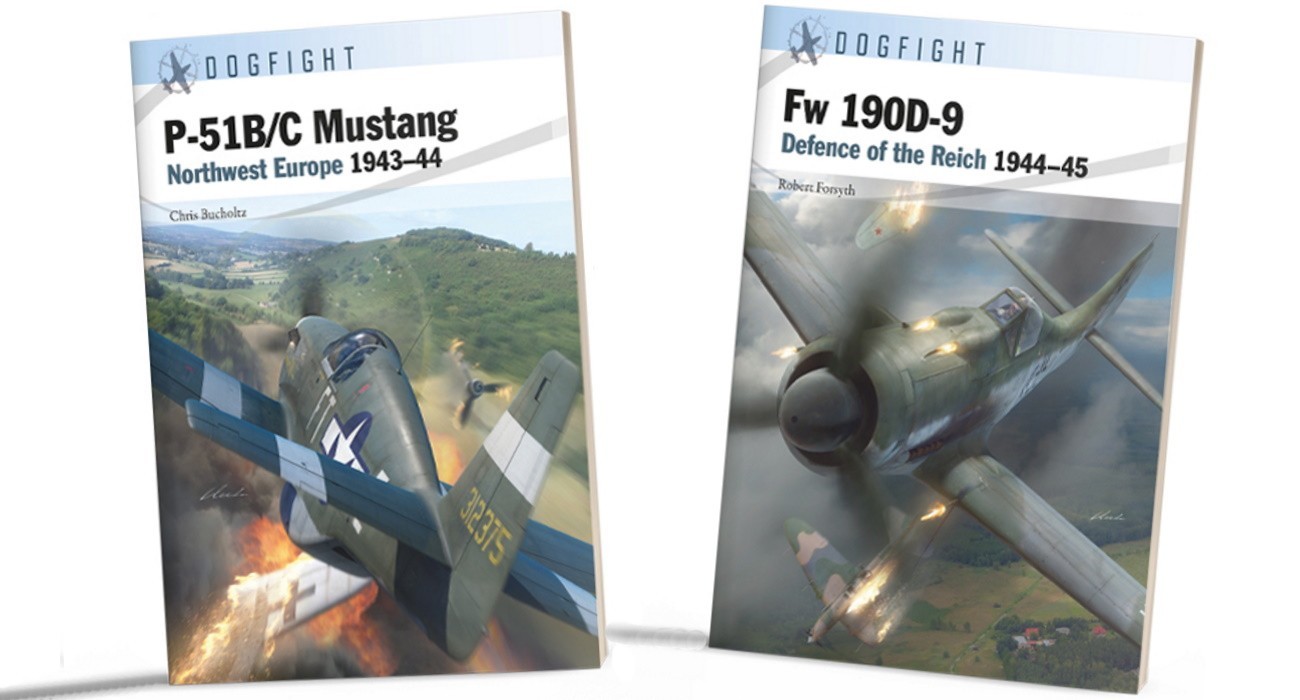 "Strap in and discover the real fighting experiences of pilots in the key aerial campaigns of the 20th century. It's not long now until the first two titles in our brand new Dogfight series publish next month"!........Osprey Publishing
Fw 190D-9
Defence of the Reich 1944–45
Dogfight 1
Author: Robert Forsyth
Illustrator: Gareth Hector, Jim Laurier
Short code: DOG 1
Publication Date: 17 Feb 2022
Paperback
9781472849397
P-51B/C Mustang
Northwest Europe 1943–44
Dogfight 2
Author: Chris Bucholtz
Illustrator: Gareth Hector, Jim Laurier
Short code: DOG 2
Publication Date: 17 Feb 2022
Paperback
9781472850041
These titles are not yet published.
Users in the USA and Canada please select your location at the top of this page to see prices in your currency. Users in the UK and the Rest of the World will be billed in GBP.

Please remember, when contacting retailers or manufacturers, to mention that you saw their products highlighted here – on AEROSCALE.