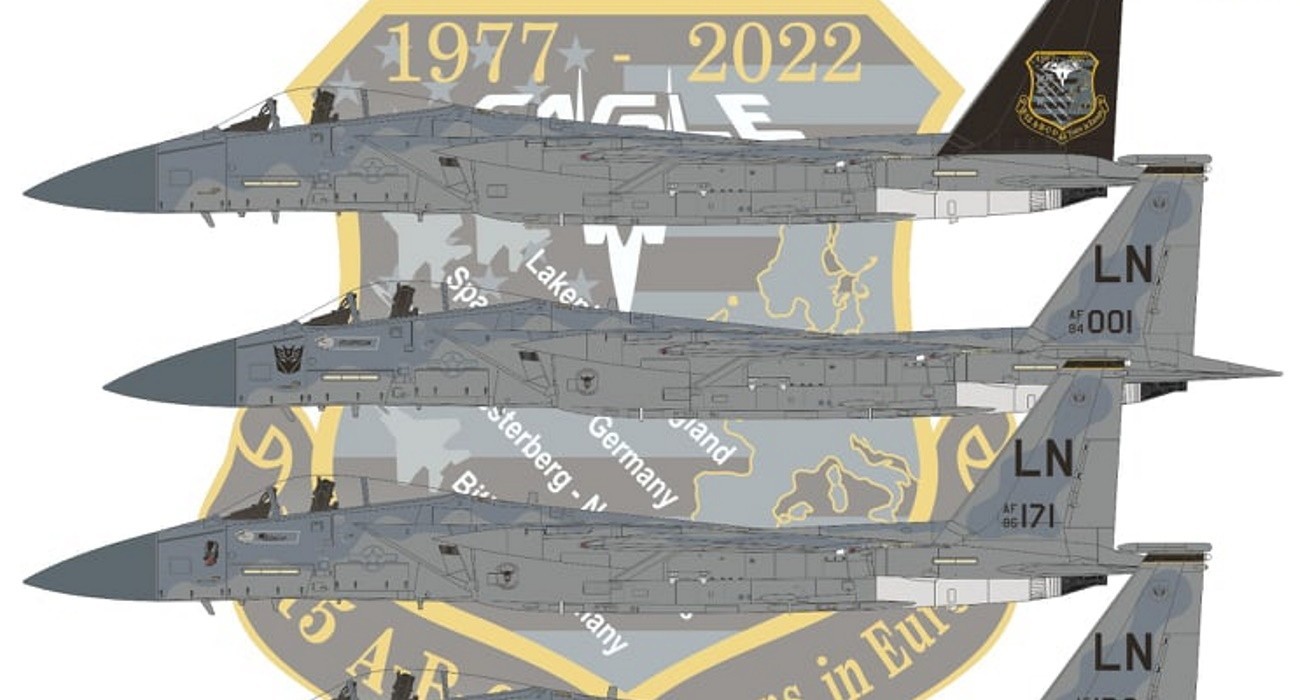 "Decal sheet that captures the special scheme the 493rd FS painted to commemorate their 30 year history flying F-15s in Europe.
The Grim Reapers will be transitioning to the F-35 Lightning II this year.
Special scheme as well as three nose art schemes from their 2019 deployment are captured on this sheet. Stencils for both the GWH and the Hasegawa kit are included.
Release date is early March/2022"…………………………………TwoBobs
48-277 - F-15 Grim Reapers End of an Era - 1:48
Please remember, when contacting retailers or manufacturers, to mention that you saw their products highlighted here – on AEROSCALE