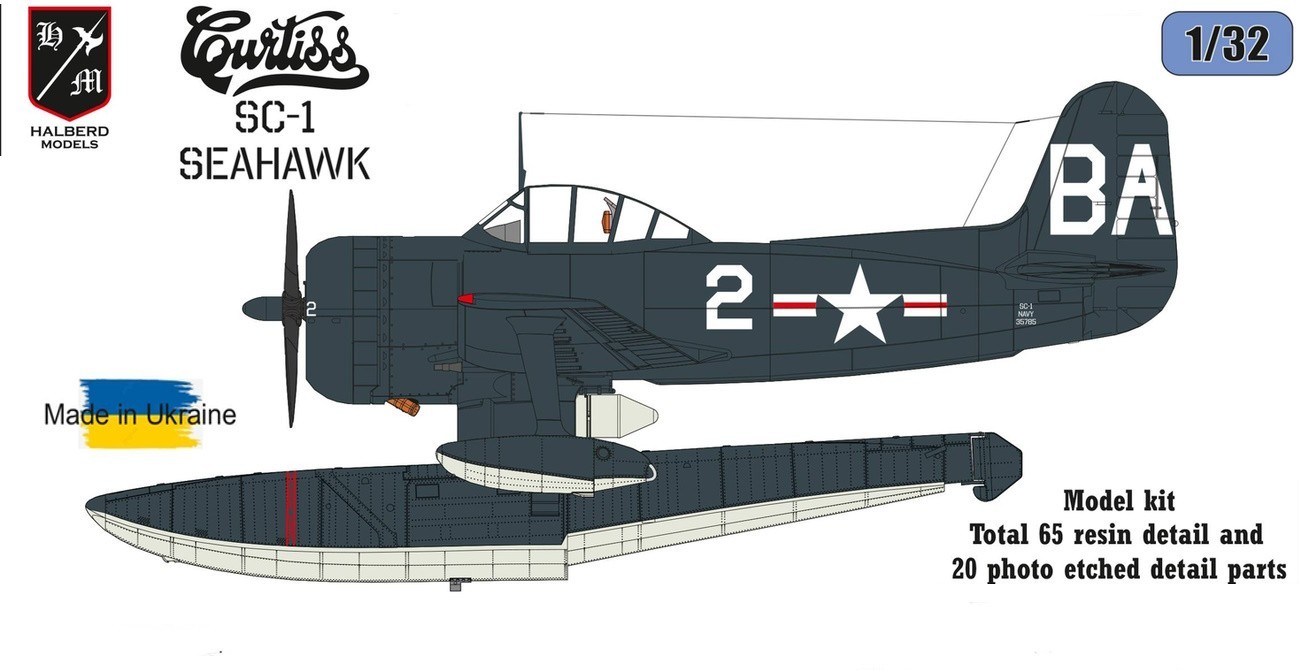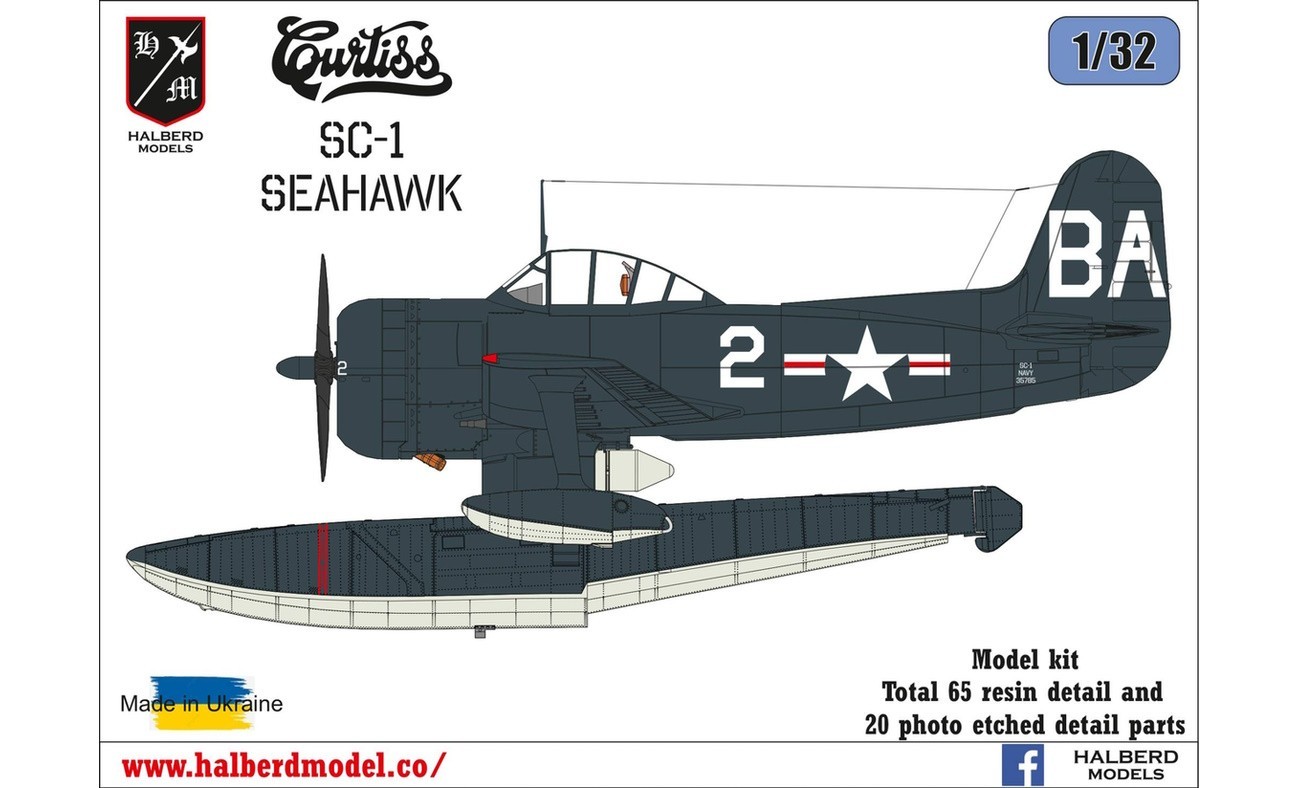 "Hello dear friends.
We start selling Curtiss SC-1 Seahawk 1/32 scale. We apologize for the delay in the start of sales.
This was due to a large number of orders for a set of Curtiss SC-1 Seahawk in 1/48 scale and a short break in work due to the fighting that takes place near our city.
In our store, the set is pre-ordered.
This is due to the fact that we will not be able to produce more than 10-15 sets per month, and those sets that are now ready, according to your requests, which you sent me in private messages, will be sold in the coming days.
I also want to thank everyone who, in private messages, expresses support for Ukraine and for me and my family.
I am sure that together we will be able to defeat the bloody dictator.
Best regards from Ukraine"……………………..Andrey – Halberd Models
Model kit, total 65 resin detail and 20 photo etched detail parts
$160.00 USD
The Curtiss SC-1 Seahawk is available from Halberd Models.
Curtiss SC-1 Seahawk – 1:32
Please remember, when contacting retailers or manufacturers, to mention that you saw their products highlighted here – on AEROSCALE.