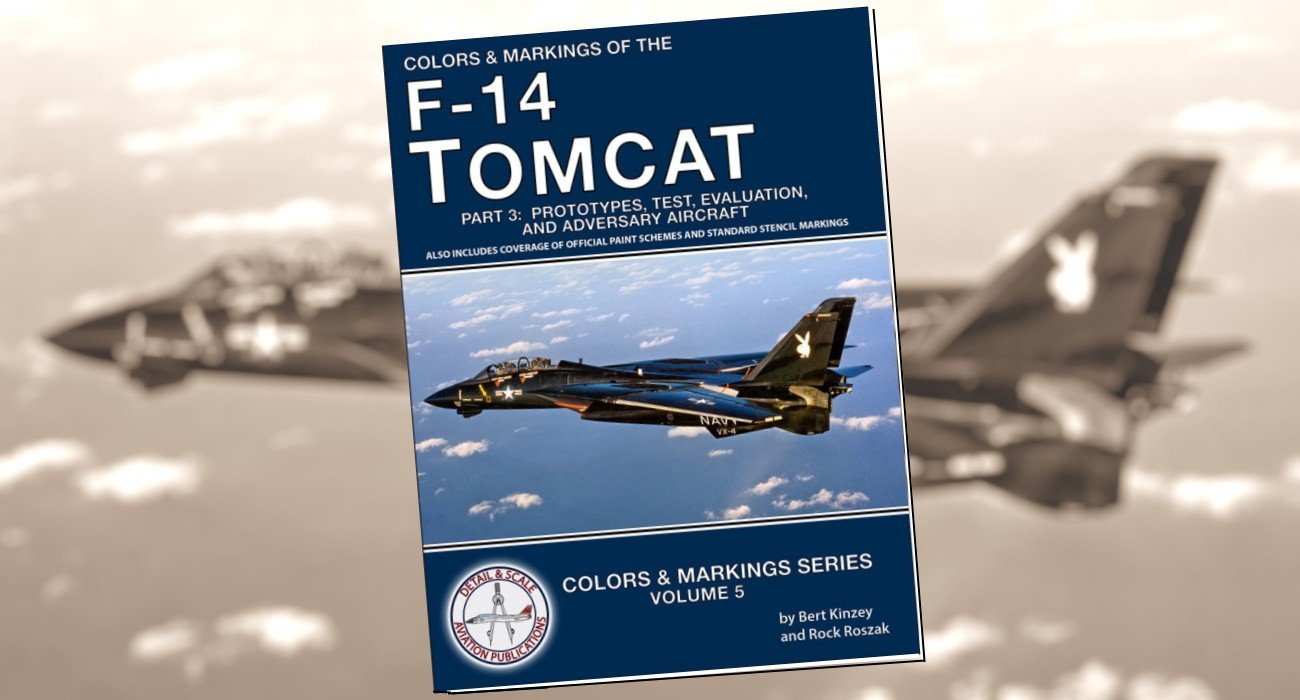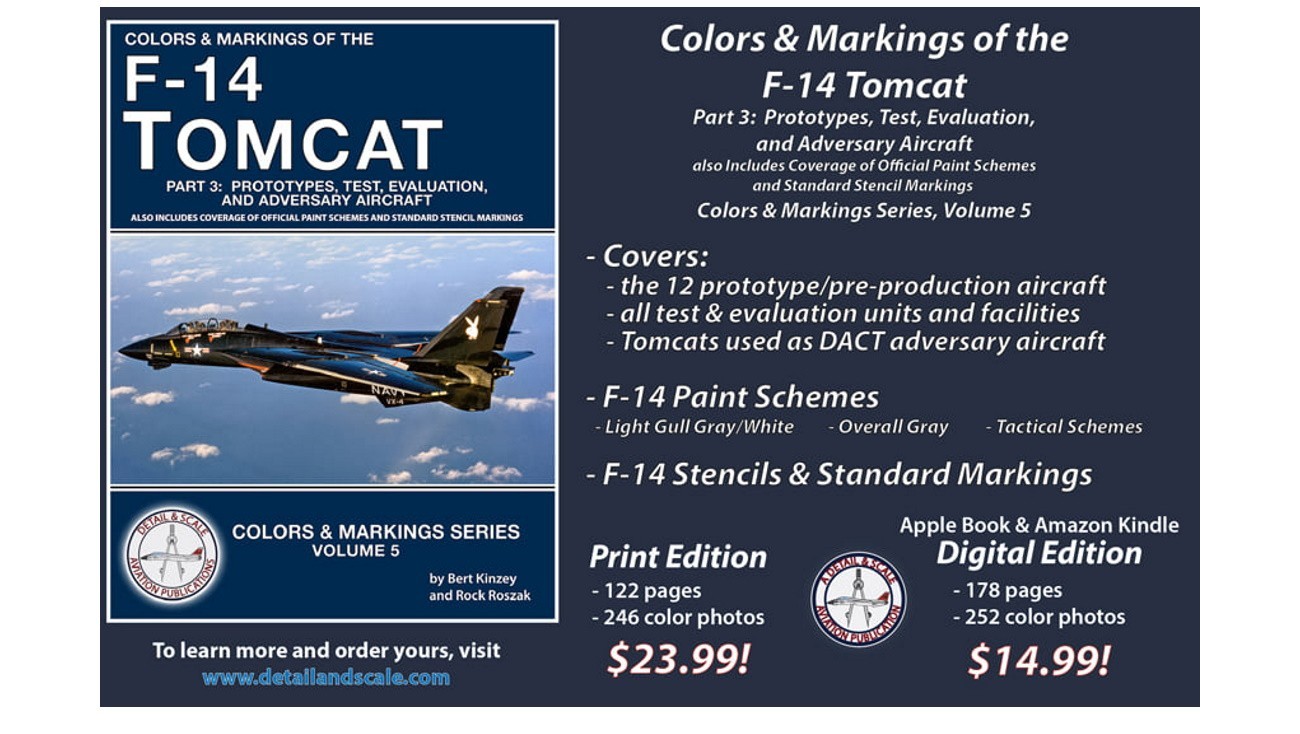 Now available
Detail & Scale is pleased to announce the release of our newest publication, COLORS & MARKINGS OF THE F-14 TOMCAT, PART 3, PROTOTYPES, TEST, EVALUATION, AND ADVERSARY AIRCRAFT by Bert Kinzey and Rock Roszak.
As with all books from Detail & Scale, our newest publication is available in printed and digital editions, with both Kindle and Apple Book formats available for the digital editions.
This book covers the prototypes, test, evaluation, and adversary Tomcats. Also included is extensive coverage of the paint schemes and the standard stencils and other markings used on Tomcats.
The book is profusely illustrated with more than 245 photographs, all of which are in color, and color artwork. Information is provided about the test squadrons and facilities that flew the Tomcat as well as those that flew the F-14 in the DCAT adversary role.
As with all of our publications, it will be available in a printed edition and in digital editions in the Apple and Kindle formats. To learn more and see sample pages, and order yours, simply click on this link: https://www.detailandscale.com/
Please remember, when contacting retailers or manufacturers, to mention that you saw their products highlighted here – on AEROSCALE.