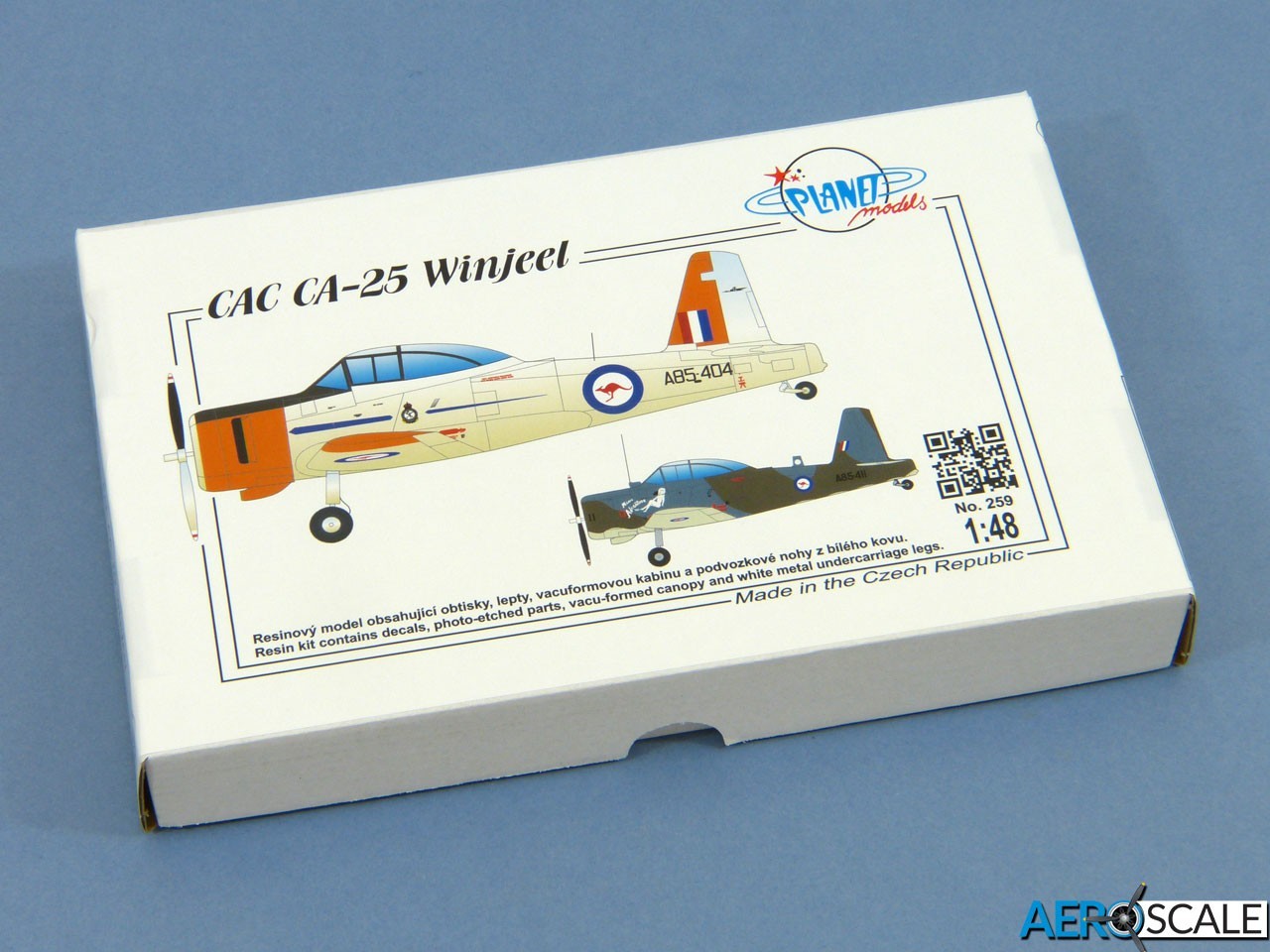 Kit #PLT 259 CAC CA-25 Winjeel - Price: 68.50 Euros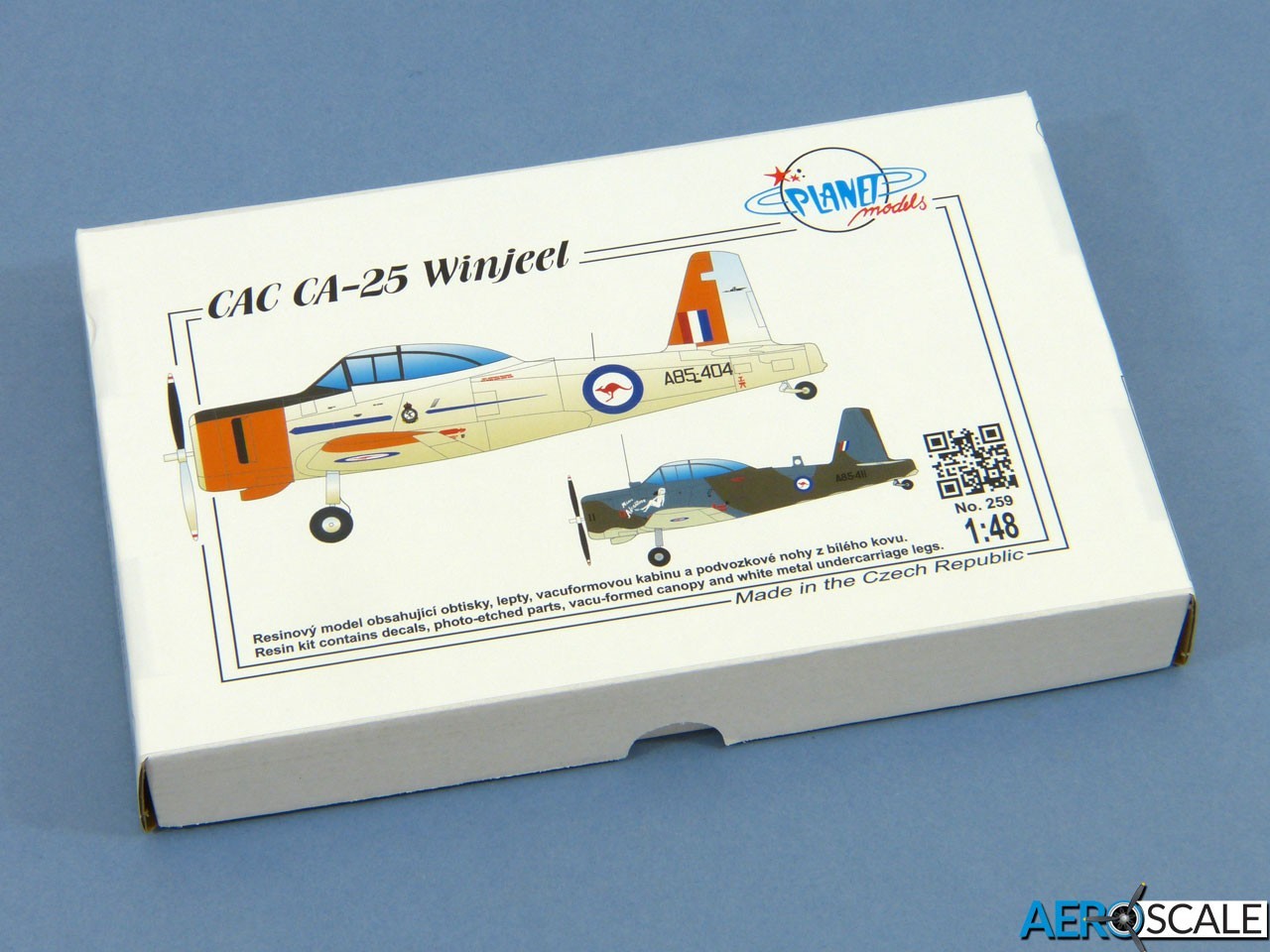 Background
Planet Models have recently added the Commonwealth Aircraft Corporation CA-25 Winjeel to their range of 1:48 resin kits. First flying in 1955, the Winjeel served for 40 years with the Royal Australian Air Force as a basic and advanced trainer and, latterly, as a Forward Air Control aircraft. 
If the model seems familiar, that's because it first appeared under the Red Roo Models banner, with whom Special Hobby collaborated when it was released some four years ago. Now it's available in Special Hobby's Planet Models range and it comes with a fresh set of decals new markings options, but lacks the original CR-ROM reference disk. That may disappoint some modellers, but its absence more than compensated by a dramatic price cut compared with the Red Roo Models boxing - plus, there are plenty of walkaround shots to be found online.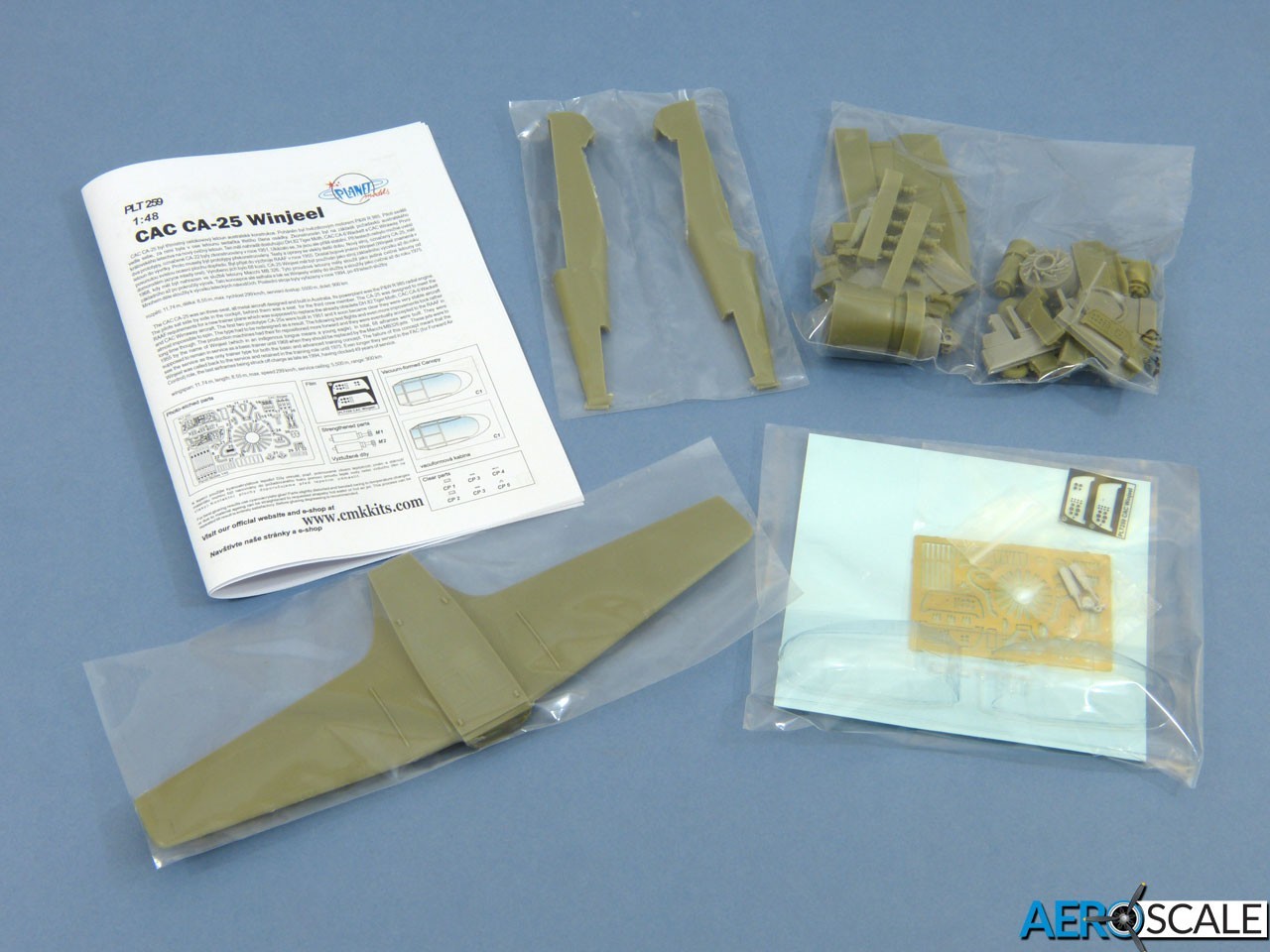 The kit is packed in a very solid top-opening box, and the sample model from Special Hobby survived the journey well, with just one small breakage on a rudder pedal support that will be a quick and simple fix. The resin parts and other accessories are sealed in clear cellophane pouches to prevent them rattling around too much in transit.
The kit comprises:
51 x grey resin parts
6 x clear resin parts
3 x white metal parts
61 x etched brass parts, plus printed clear film
2 x vacuformed canopies (one spare)
Decals for 4 x colour scheme
For a limited run kit that's been in production since 2016, the resin casting is still very sharp in the sample kit, with just a little wispy "flash" here and there and the main parts perfectly straight and true. There's no sign of wear on the moulds and I only minor problems I spotted are are a few tiny pin-prick bubbles on the wing casting. The white metal parts will take a bit more work to clean up and polish, though. There're not bad per se, but the surface finish isn't on a par with the resin parts.
The model features neatly scribed panel lines, with a few raised details. The fuselage halves and wing are a good fit and the major seam above the wing roots closes up neatly in my example without having any preparation done on it. The fin has a small locating tab at its base which you could sand away accidentally if you're not careful. It won't be the end of the world if this happens, but it should be useful in keeping everything lined up.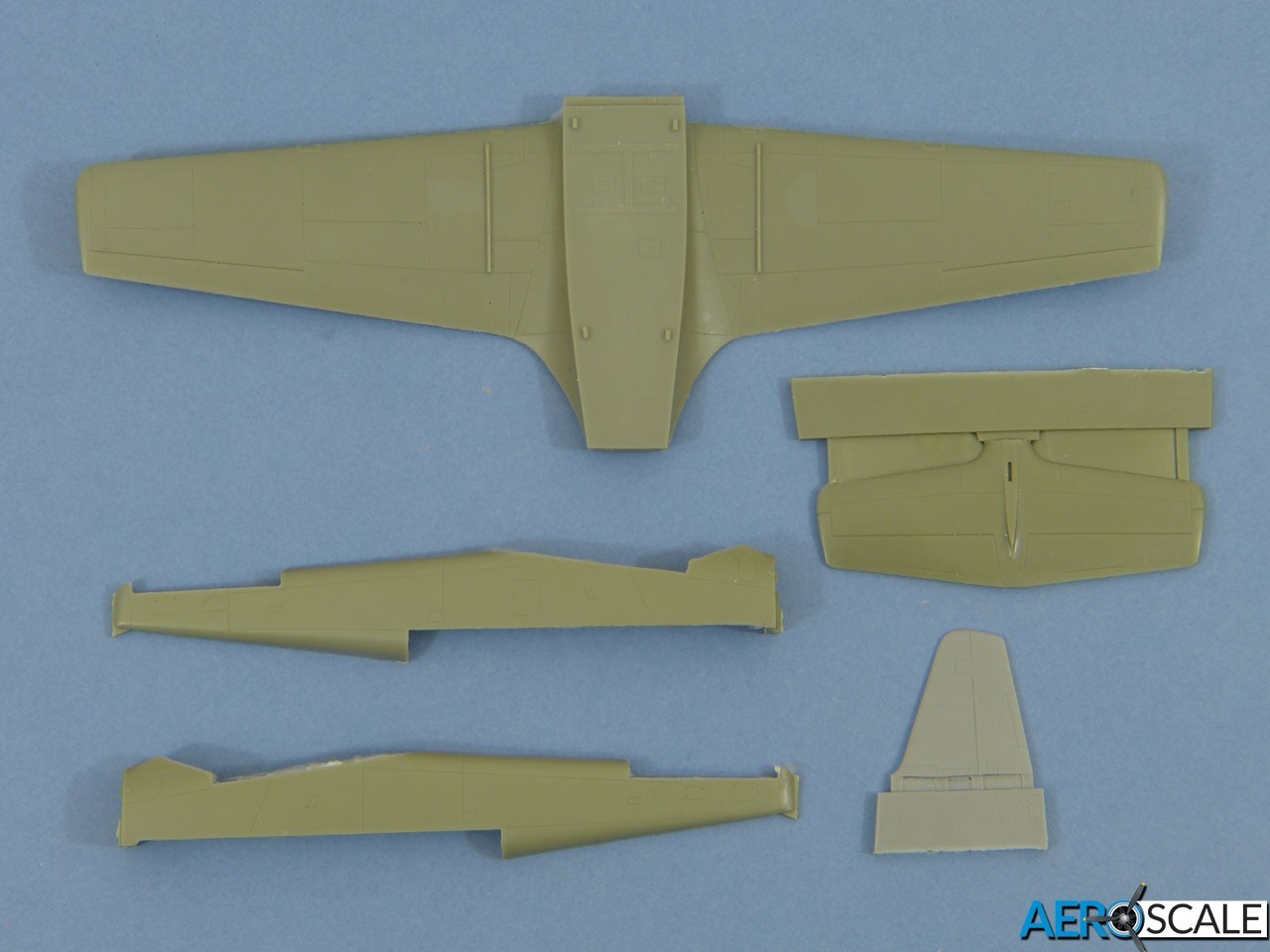 A Few Details
The kit is really built around the one-piece wing casting, so it makes total sense to follow the suggested sequence in the instructions and open up the locations in the leading edge for the clear resin landing lamps before adding any other details. This will prevent any accidents later when you've started to add detail parts.
With that done, construction follows a familiar pattern, beginning with the neatly fitted-out cockpit. This is built up from a mix of some 65 resin and etched parts and should look very impressive when finished. Highlights for me are the etched multi-piece seat harnesses, and a choice of two styles of instrument panels which are made up from a classic etched plus clear film sandwich. In fact, there is actually a third choice of panel included, which isn't shown in the instructions. This is an all-resin casting, and it does look a bit basic compared with the photo-etched versions.
The only cockpit parts which I think I'll replace are the control columns, which look very heavy and don't match reference shots particularly well.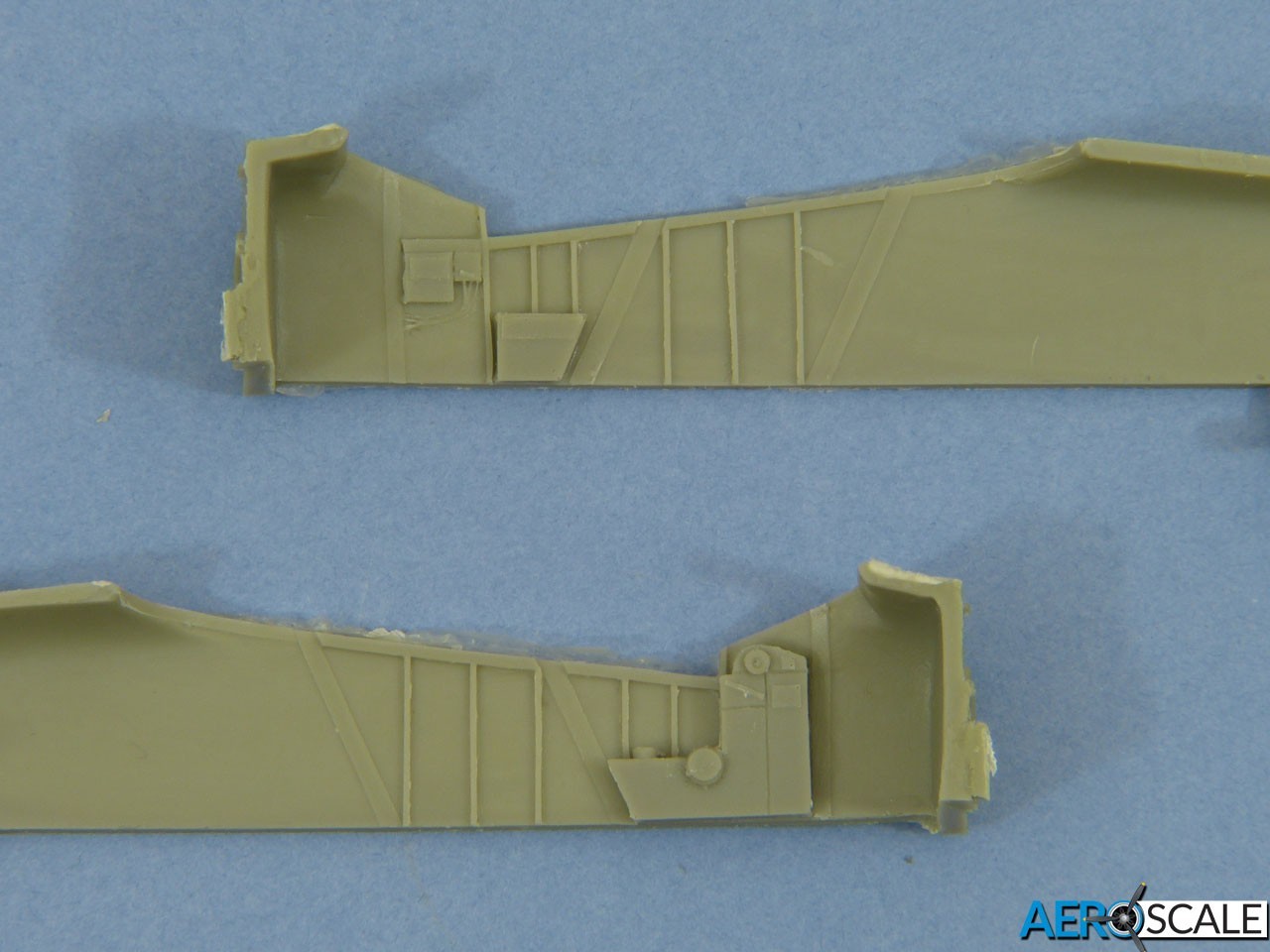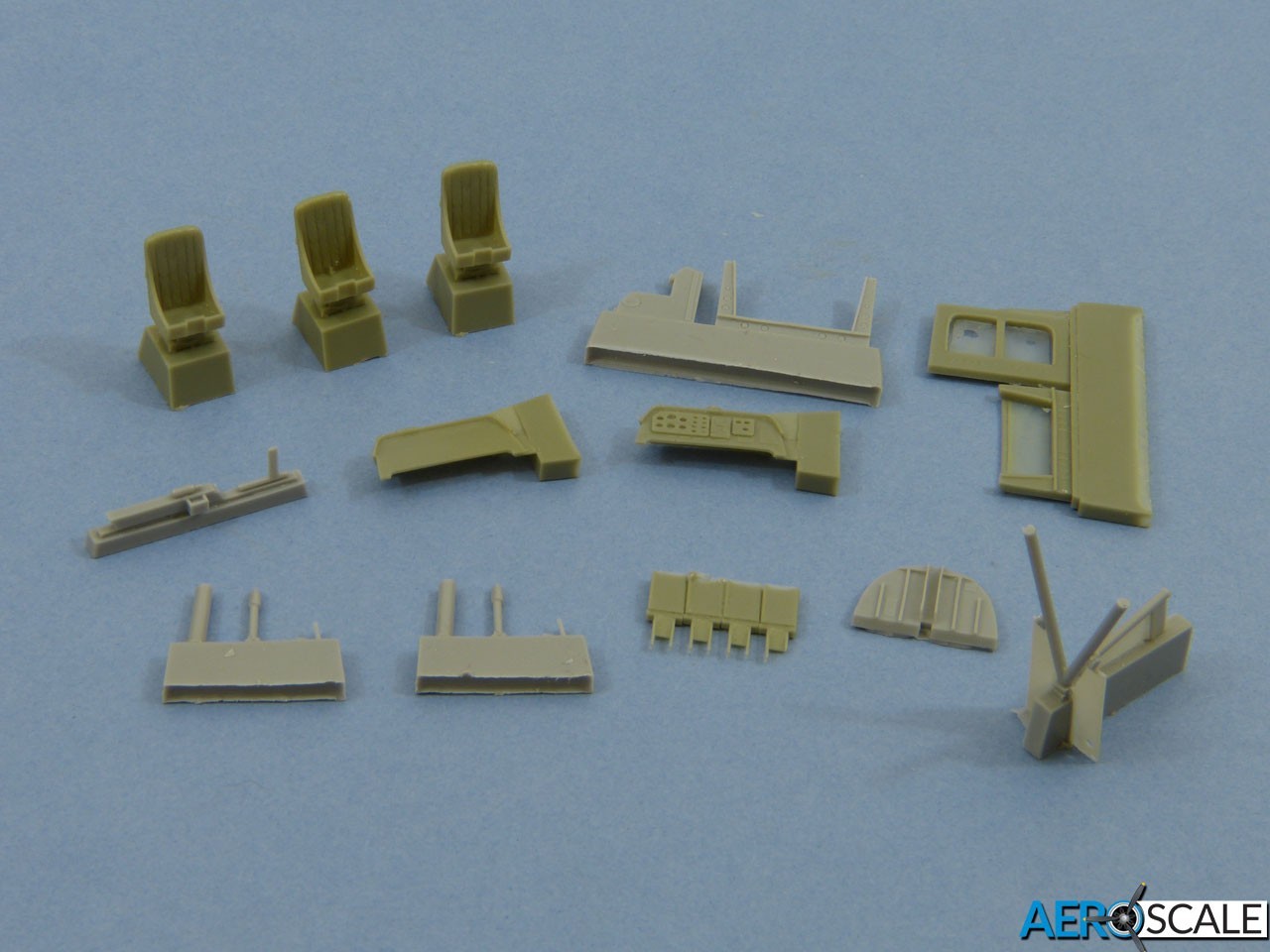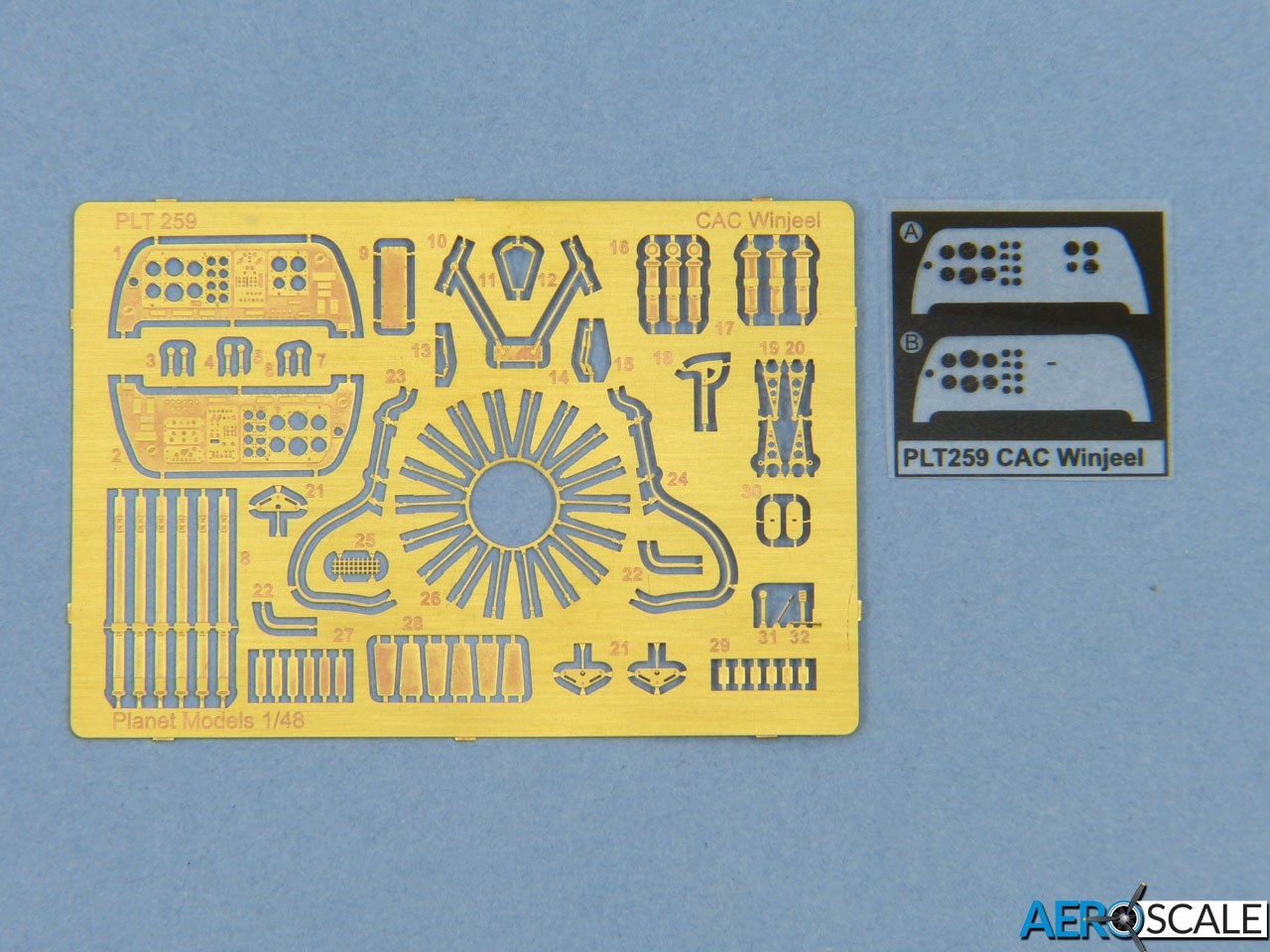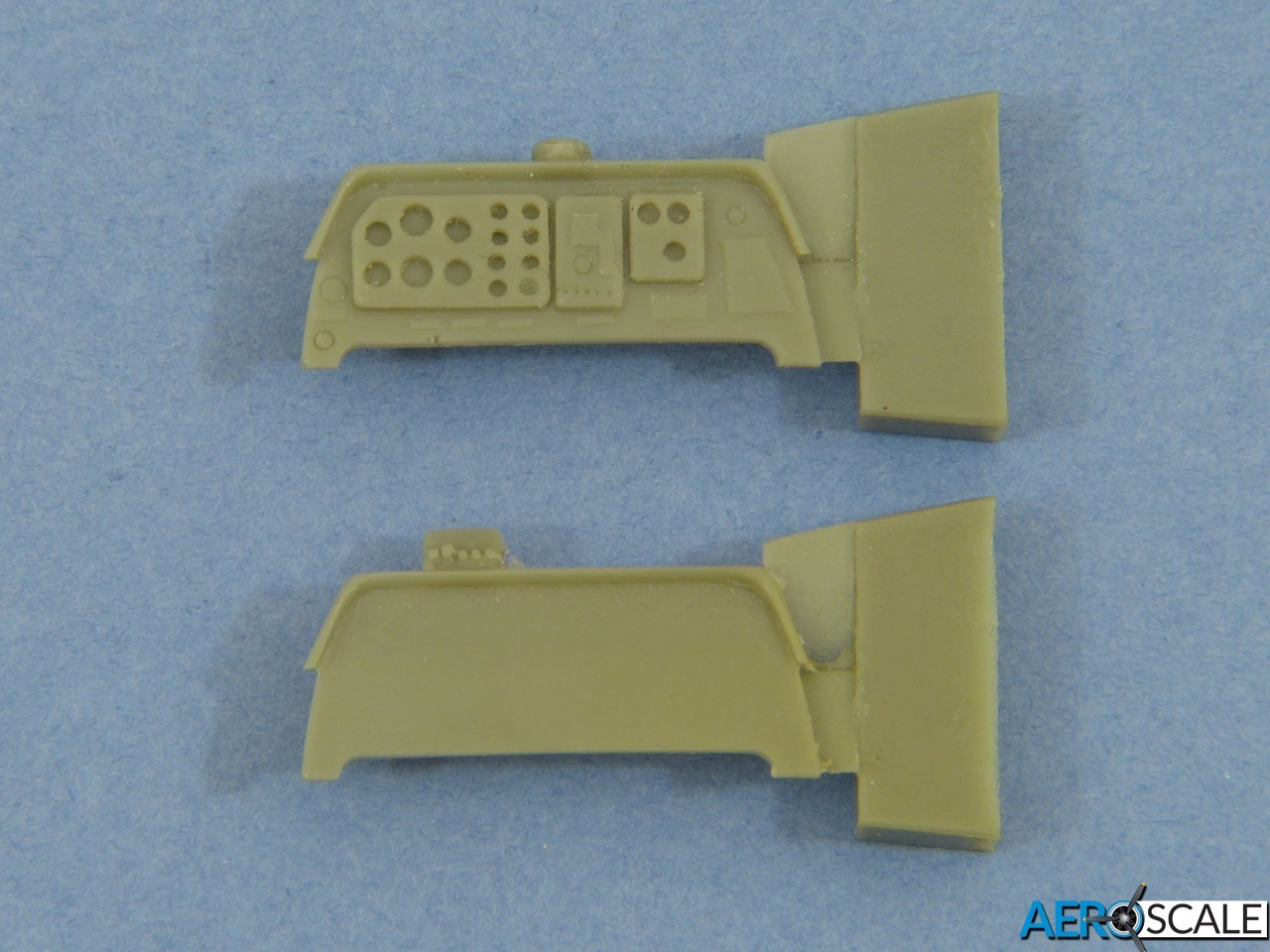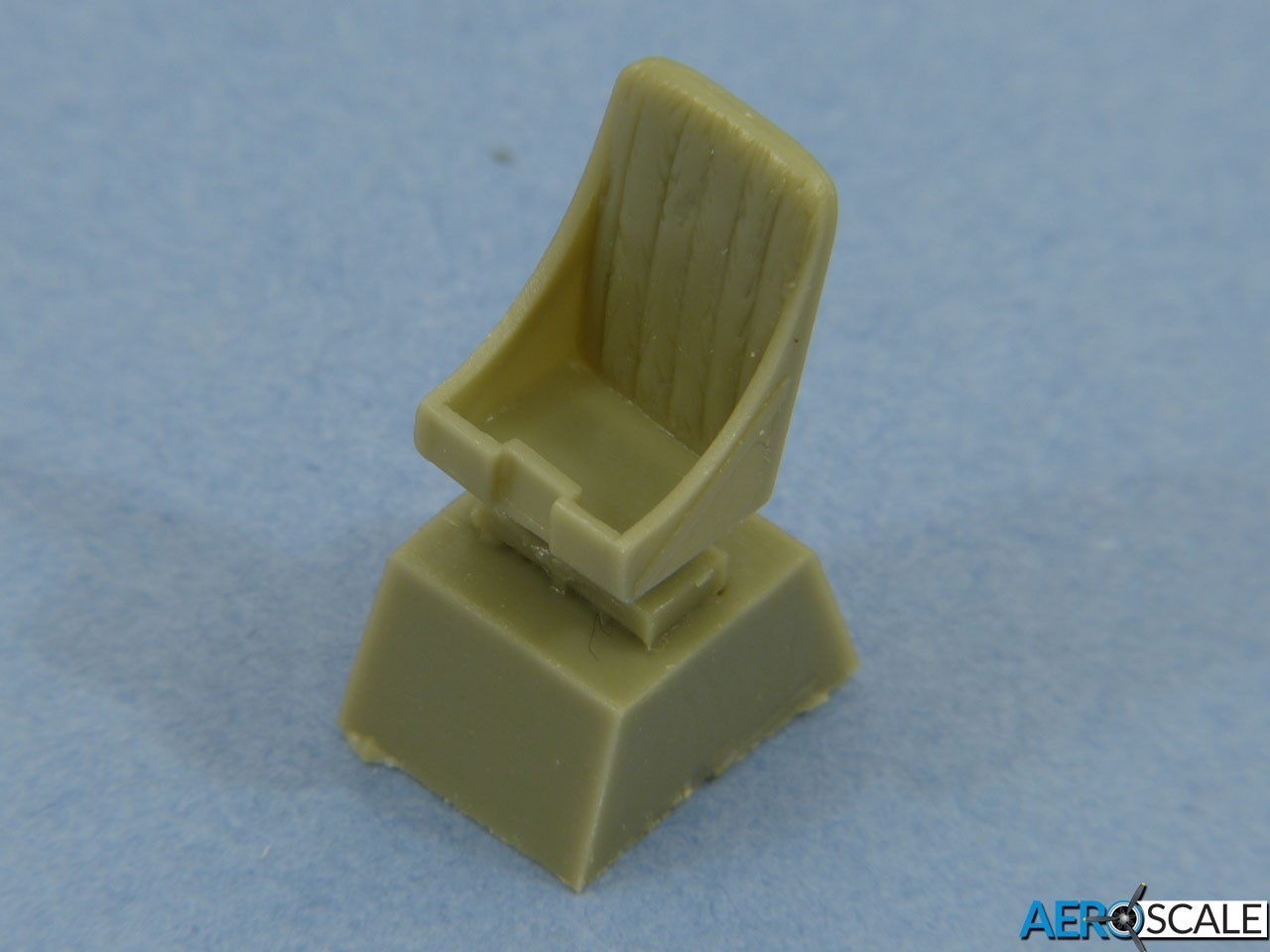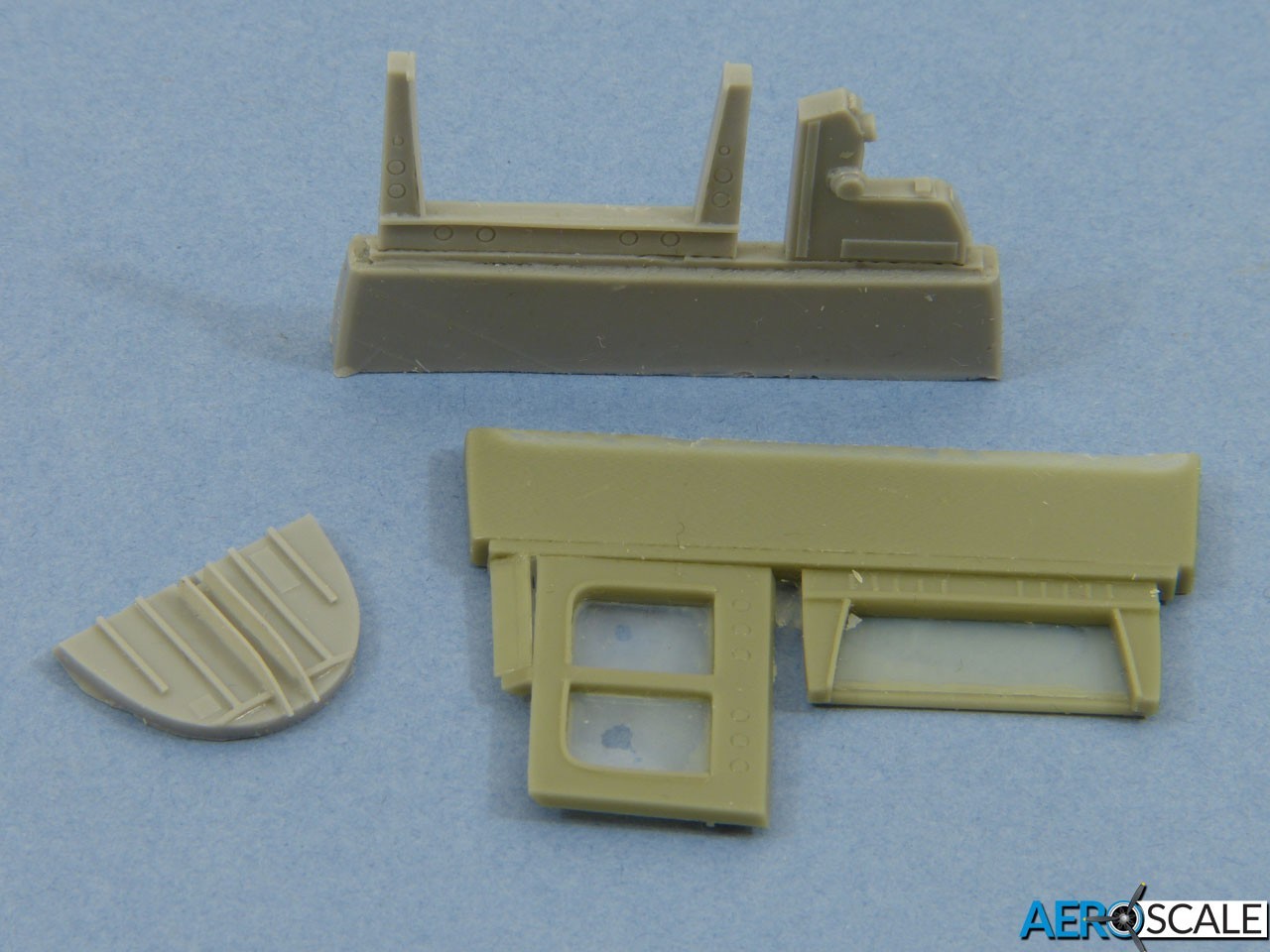 The Engine
Up front, the 14-part Pratt & Whitney radial is nicely done, with a detailed crankcase, separate cylinders and a ring of etched piston rods. The latter is probably best replaced with stretched sprue for a truer-to-scale appearance. Again, there's a resin part not shown in the instructions. This is a beautifully detailed accessories pack for the rear of the crankcase, but it's replaced by a plain spacer to position the engine inside the cowling. 
The propeller will take a bit of extra care to remove from its casting block, but it features nicely shaped blades and a crisply cast hub.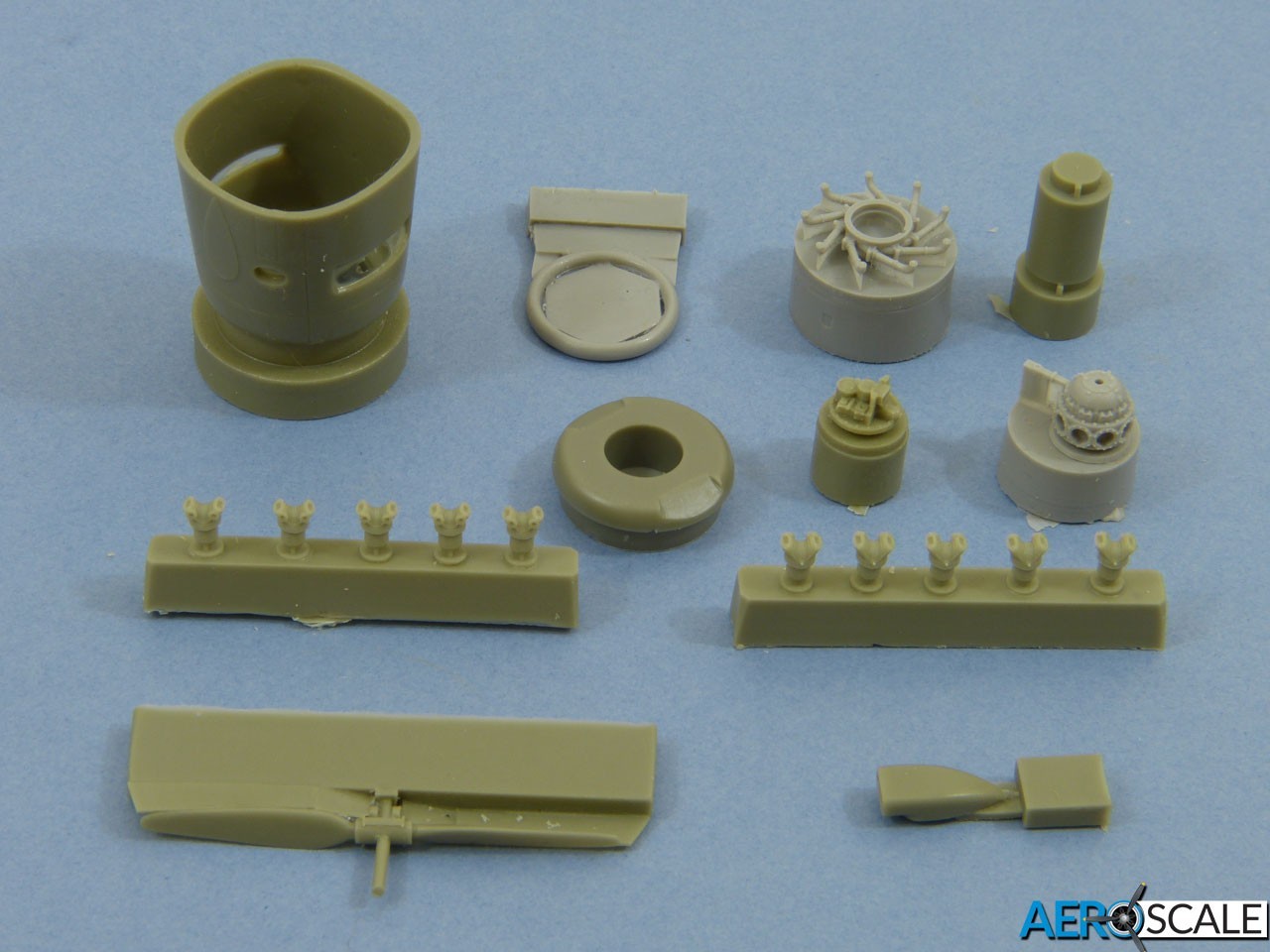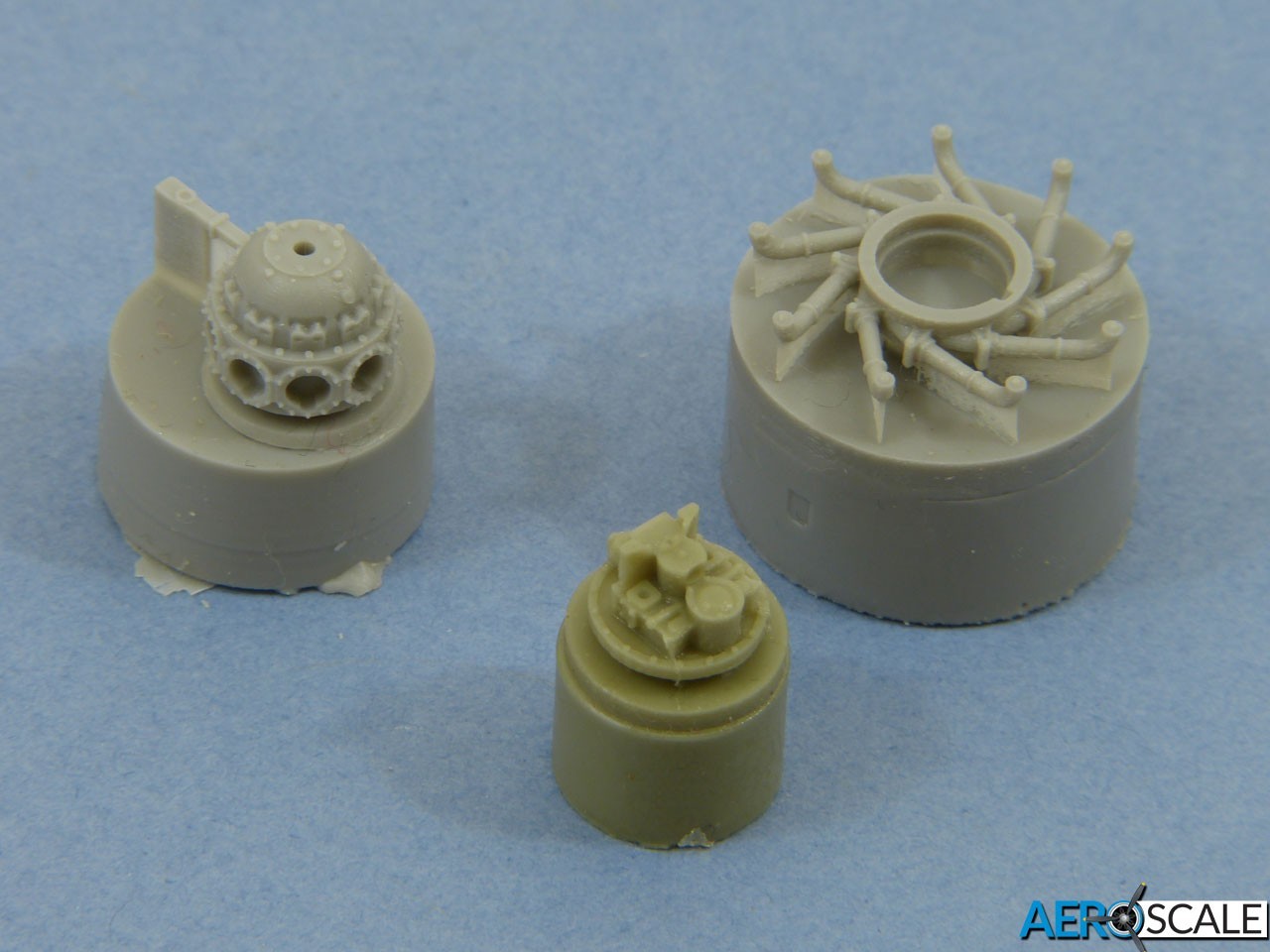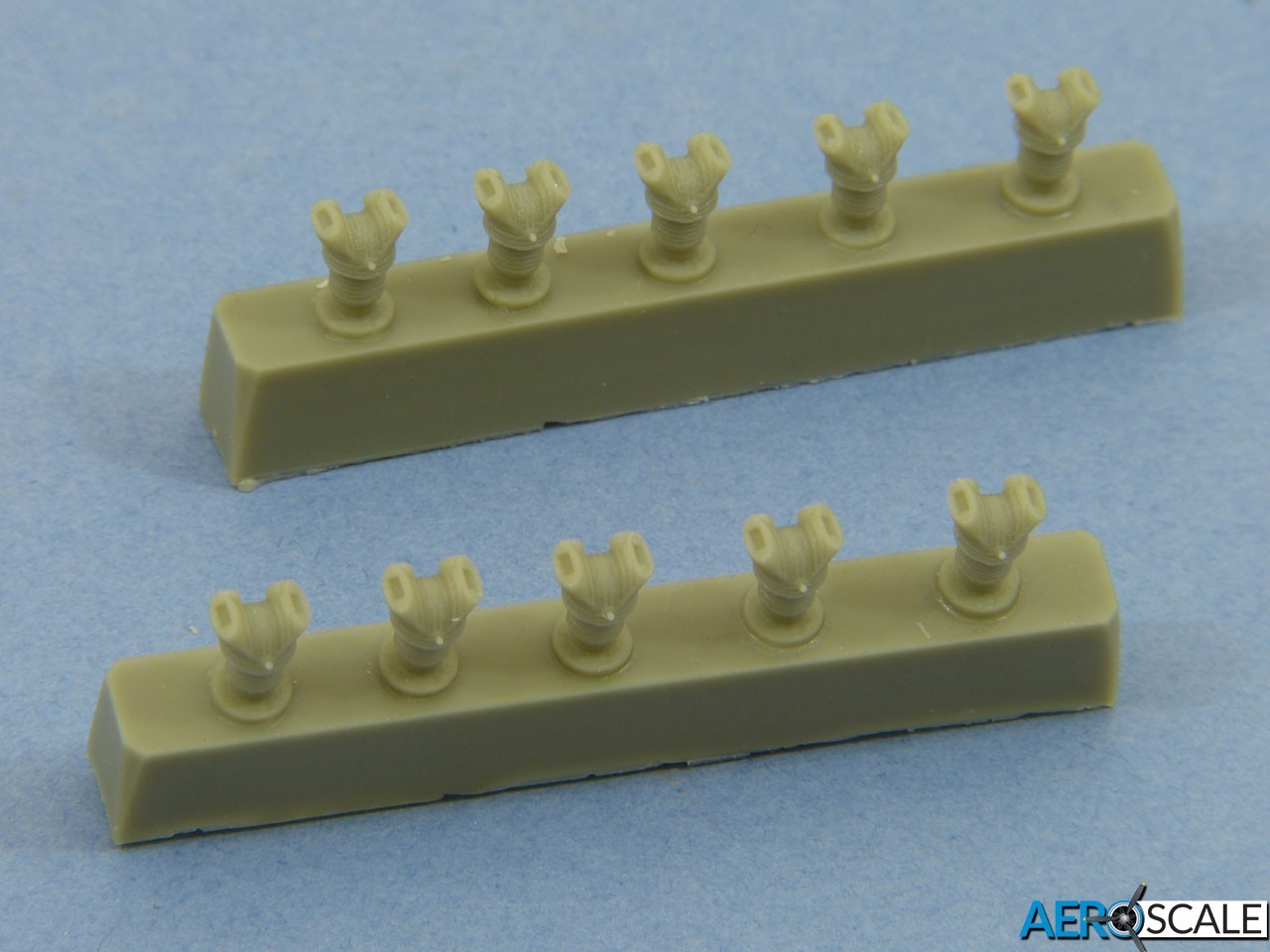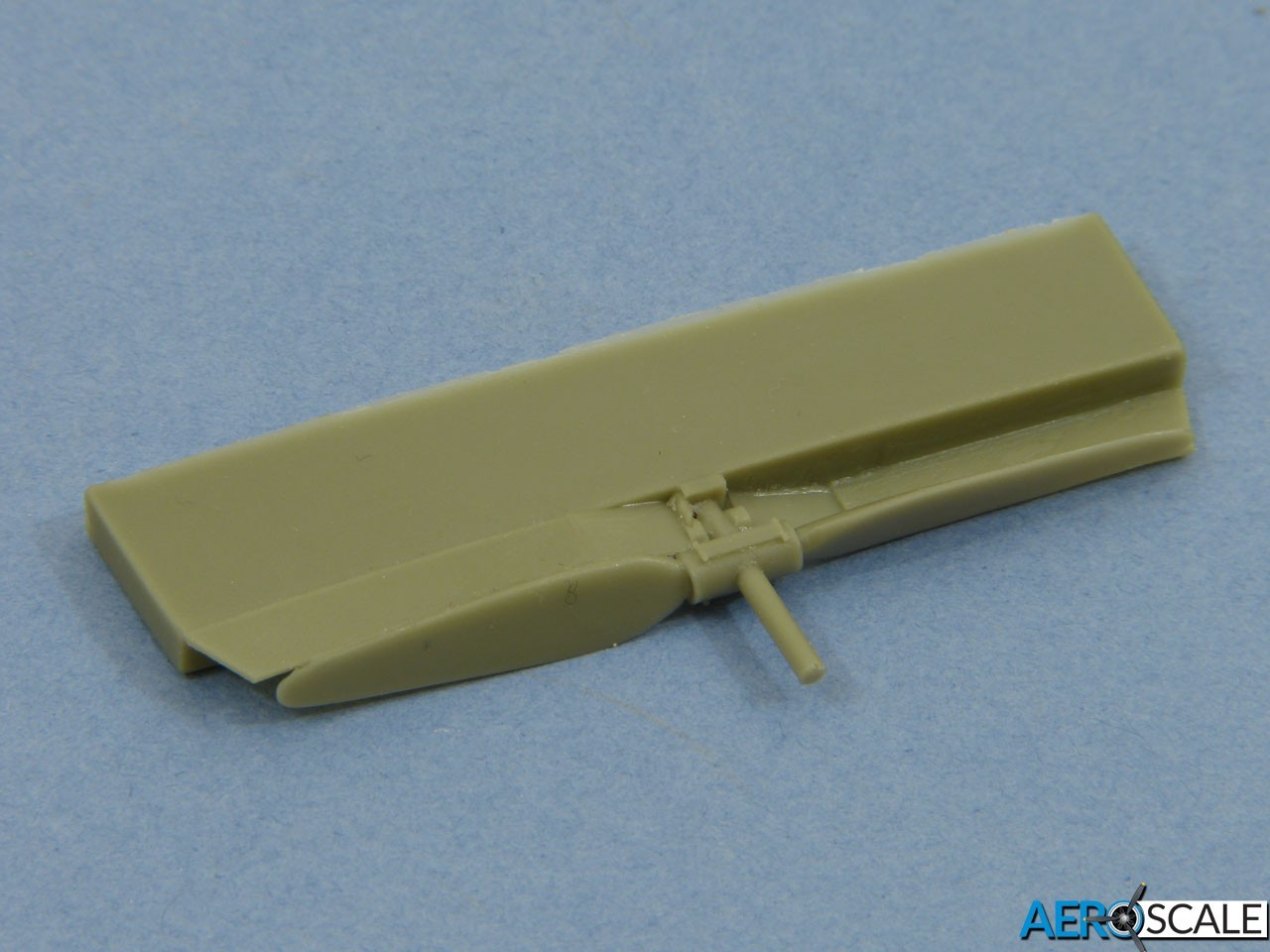 Undercarriage & Exterior Details
The white metal main gear legs are dressed up with etched brake lines and a choice of resin or etched oleo scissors, while the wheels themselves are neatly cast with good detail on the hubs. The tyres are "unweighted", because the way they're cast avoids a flat spot. Ironically, I'll add one to give the finished model a more realistic sit.
The instructions show a resin tailwheel, but this wasn't included in the sample kit. Instead, there's a white metal version that should look fine with a little preparation.
The exterior of the model is enhanced with etched trim tab actuators, plus a resin pitot tube and a choice of antennae for the trainer and FAC roles. Talking of trim tabs, the model lacks the fixed tab on the port aileron that's visible in photos of the full-sized Winjeel, but this will simple to add. 
Clear Parts
Finally, the kit includes a pair of very good quality vacuformed canopies. The inclusion of a spare is certainly welcome in case of accidents - especially if you intend to slice the canopy open to display the "office". The inside of the canopy is completed with a pair of etched grab handles, and the kit includes delicate etched windscreen wipers.

Along with the vacuformed canopies, the kit includes clear resin castings for the lamps and compass.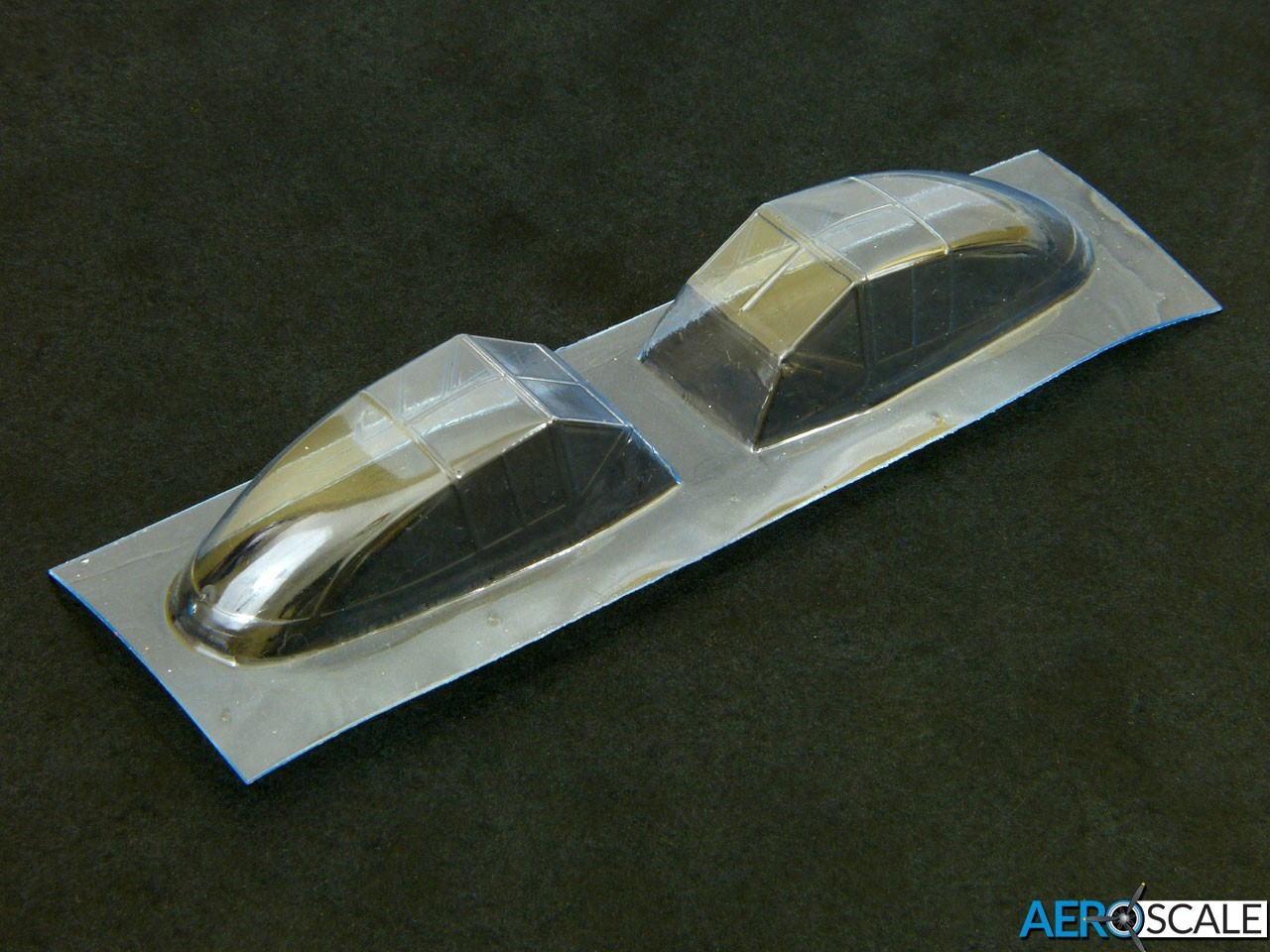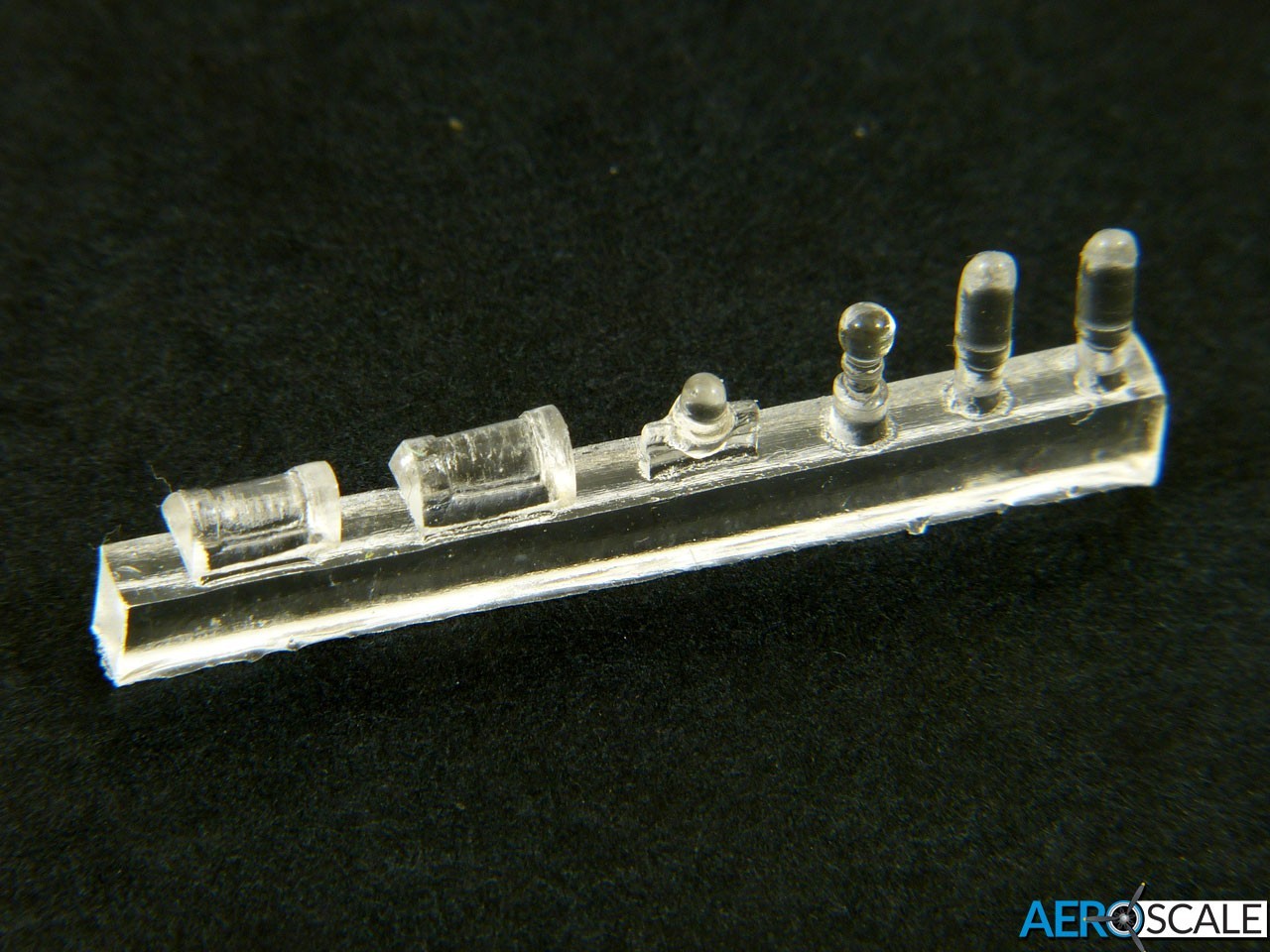 Instructions and Decals
Planet Models provide a neatly illustrated 12-page A5 booklet, with the construction broken down into 13 straightforward stages. The diagrams are well drawn and simple to follow. No painting suggestions are provided for the interior or engine, so it will definitely be worth consulting reference photos.
The kit includes markings for 4 colour schemes, offering the choice of a pair of aluminium and dayglo orange trainers, or two camouflaged FAC aircraft:
A. CA-25 Winjeel A85-404, No. 1 Basic Flying Training School, RAAF Point Cook, 1964 
B. CA-25 Winjeel A85-411, FAC Aircraft, No. 76 Sqn., RAAF Williamtown, 1990
C. CA-25 Winjeel A85-415, FAC Aircraft, No. 76 Sqn., RAAF Williamtown, 1990
D. CA-25 Winjeel A85-415, No. 1 Basic Flying Training School, RAAF Point Cook, 1956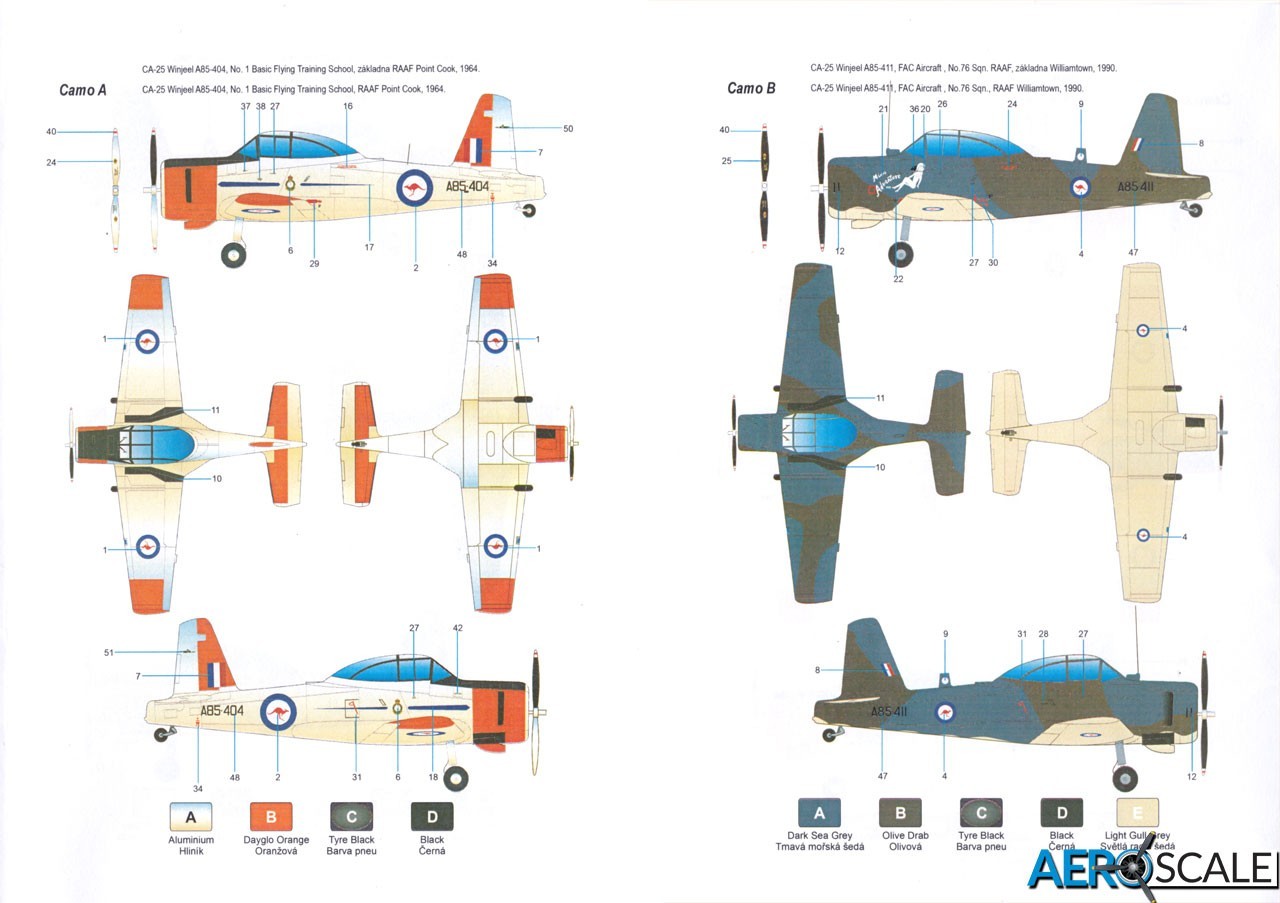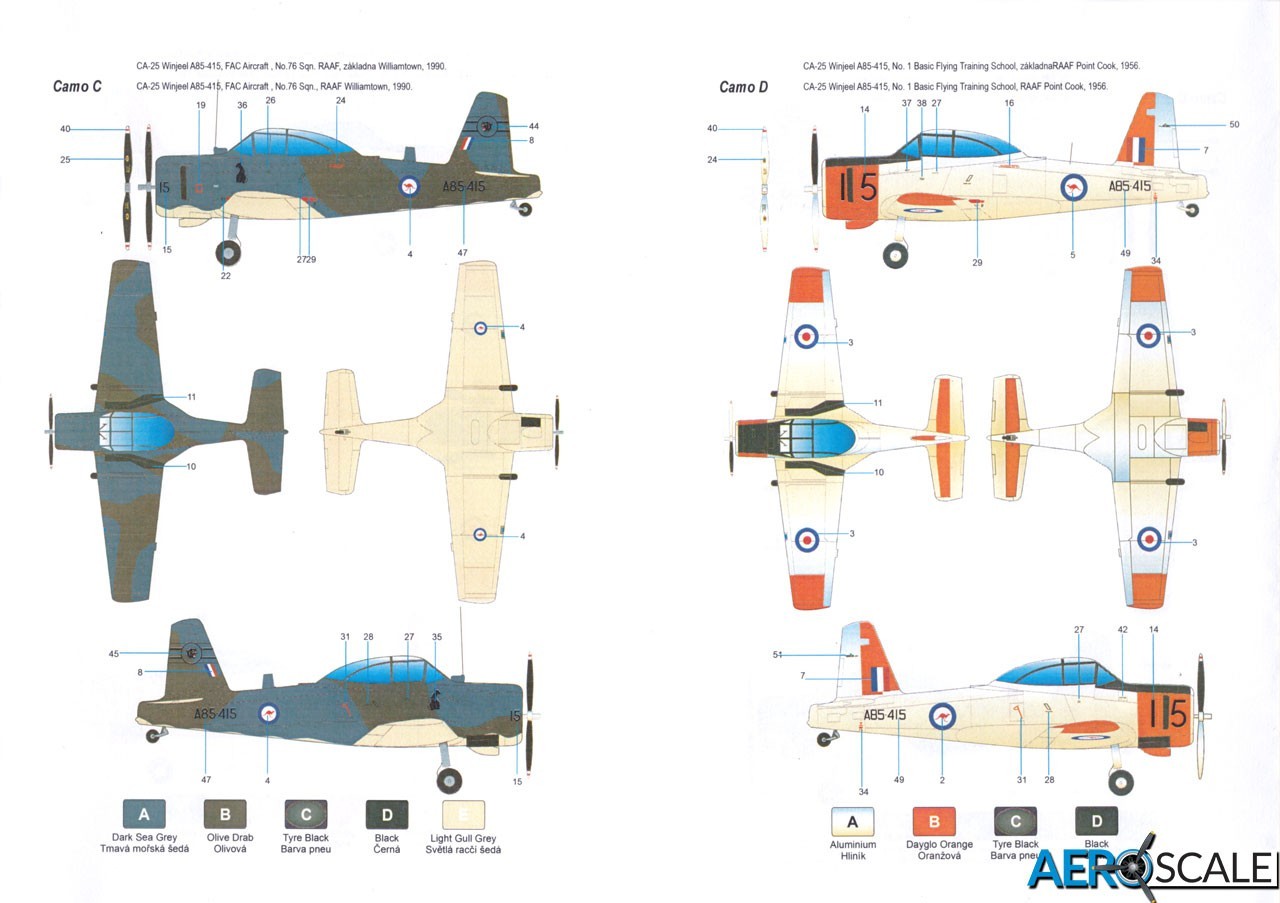 The decals appear to be excellent in terms of quality, being thin and glossy, and printed in precise register on the sample sheet. There is a problem, though, because the roundels for the FAC schemes aren't "handed" - i.e. the kangaroos all face the same direction on the sheet. The markings for the trainers are fine, though. Hopefully, Planet Models will print a small supplementary sheet of national markings for the CAC schemes.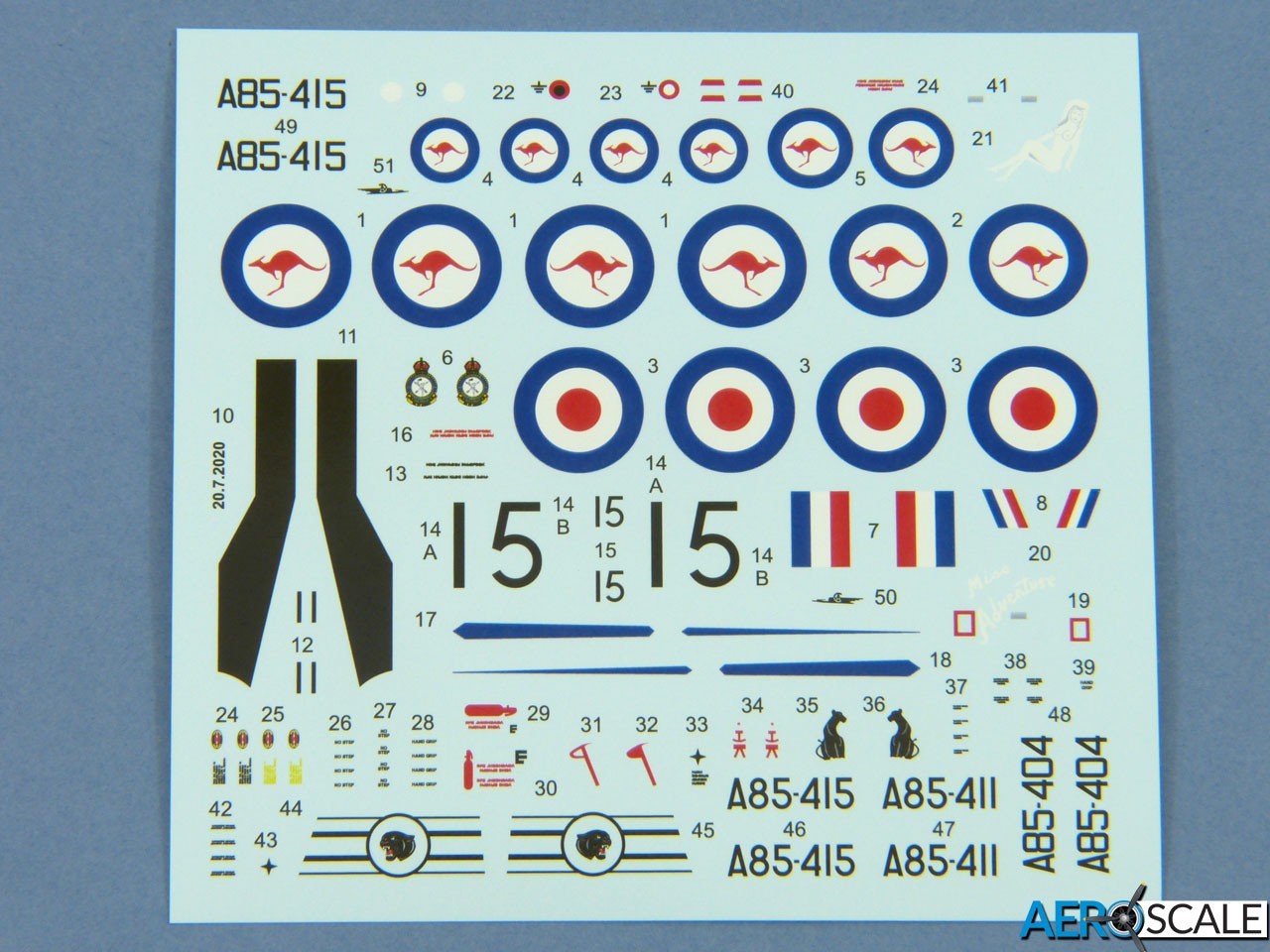 Conclusion
Planet Models's boxing of the Winjeel is a really nice kit that offers a great chance to build a very attractive model of a subject that's a little bit unusual outside Australia. Due to the quality of the design and casting, it appears to be reasonably straightforward to build, but I'd still recommend having a bit of experience with working with mixed media models before tackling it. It's a shame about the slip up with the decals, but at a lot less than half the price of the original boxing, this is definitely worth checking out if you missed this high quality resin kit the first time around.
Many thanks to Special Hobby for kindly providing the review sample.

Please remember, when contacting retailers or manufacturers, to mention that you saw their products highlighted here - on AEROSCALE.