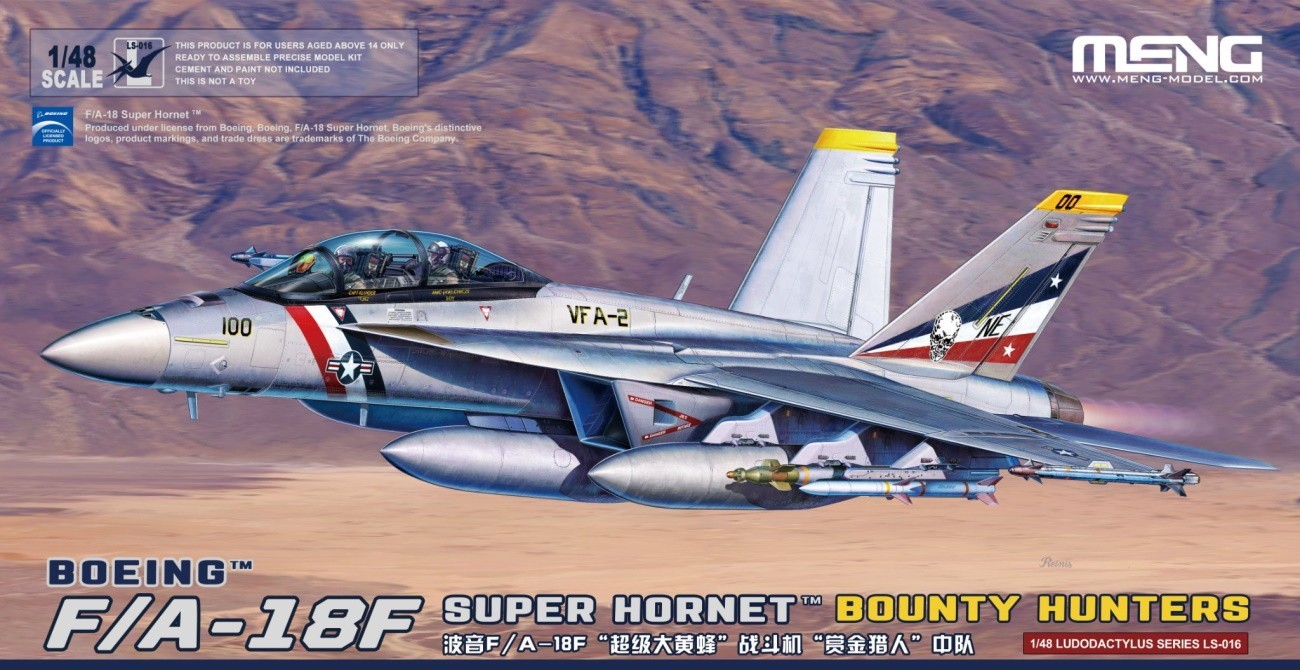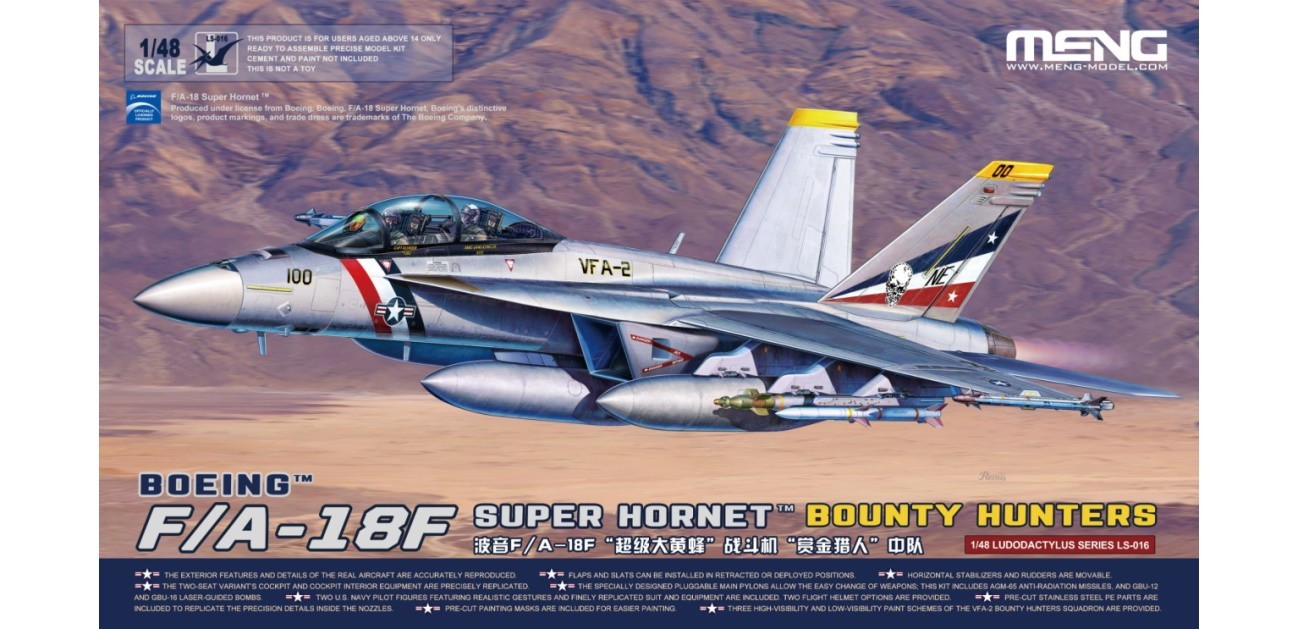 The Legend Continues – VFA-2 "Bounty Hunters"
There are many famous carrier-based aircraft squadrons in the U.S. Navy. Among them, the VFA-2 "Bounty Hunters" squadron has the longest history, which can be traced back to one of the earliest squadrons deployed on the U.S. Navy's first aircraft carrier, USS Langley. On Oct. 14, 1972, the VF-2 flying F-14A Tomcat was established in the Naval Air Station Miramar. In Oct. 2003, they started to receive the F/A-18F Super Hornet fighters and have been equipped with these aircraft since then.
This MENG LS-016 1/48 Boeing F/A-18F Super Hornet Bounty Hunters model kit will be 378mm long and 273mm wide after assembly. This kit includes pre-cut stainless steel PE parts and painting masks, and three high-visibility and low-visibility paint schemes of the VFA-2 Bounty Hunters Squadron. It includes two U.S. Navy pilot figures. The specially designed pluggable main pylons allow the easy change of weapons; this kit includes AGM-65 anti-radiation missiles, GBU-12 and GBU-16 laser-guided bombs. Now, Let's have a look at the details.
LS-016 Boeing F/A-18F Super Hornet Bounty Hunters
Scale: 1/48
Available in: July 2022
The VFA-2 Bounty Hunters is a squadron that not only has its own livery, but has achieved good results in various combat and support missions. Don't you want a unique Super Hornet model from the squadron?
LS-016 - Boeing F/A-18F Super Hornet – 1:48
Please remember, when contacting retailers or manufacturers, to mention that you saw their products highlighted here – on AEROSCALE.