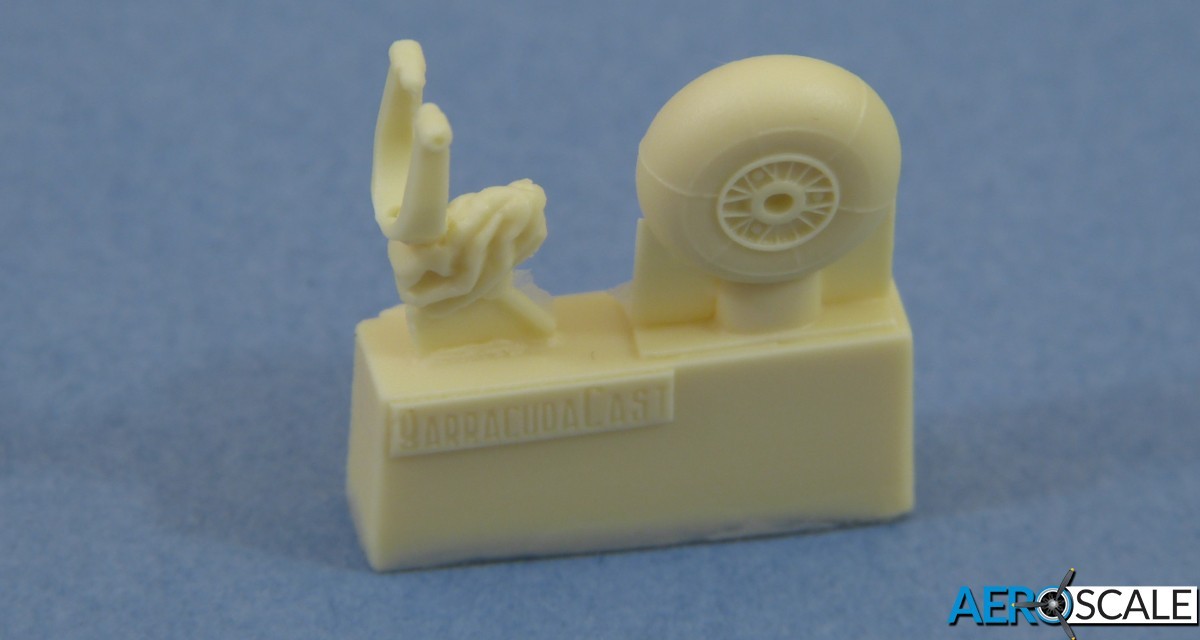 Barracuda's new resin tailwheel is designed for Revell's Gustav, but it would be very straightforward to use it with any largescale Bf 109G fitted with a standard tailwheel with a cover over the leg.
The 2-part set arrives in a simple zip-lock bag with a cardboard backing. No instructions are included, but none are really needed, because preparing the parts will be self-explanatory.
The casting is essentially flawless in the sample. The flow point for the tailwheel forms a flat spot for a weighted look, while the leg is attached to the casting block by a wafer of "flash". Preparation will be minimal - really just a case of cleaning up the locating pins on the fork to accept the wheel neatly.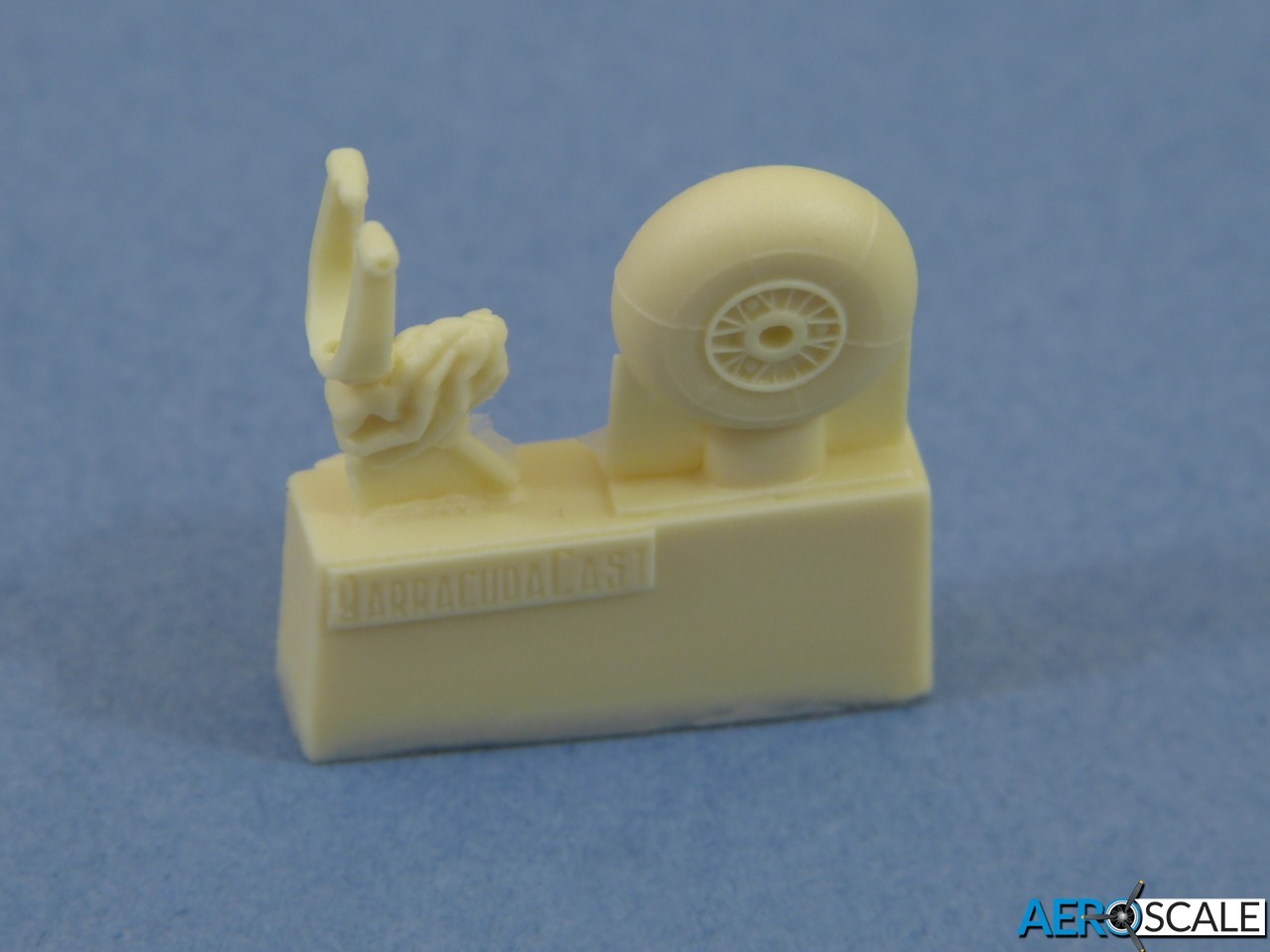 The detail is superb. The tailwheel features a crisply cast hub and delicate beading in the tyre, while the leather cover for the leg is beautifully sculpted.
The resin used has a bit of flex, but it could still be worth warming the fork a little before gently inserting the wheel.
Many thanks to Barracuda Studios for providing the sample for review.
Item #32470 is available now from Barracuda Studios - Price: £7.20
Please remember, when contacting retailers or manufacturers, to mention that you saw their products highlighted here - on AEROSCALE