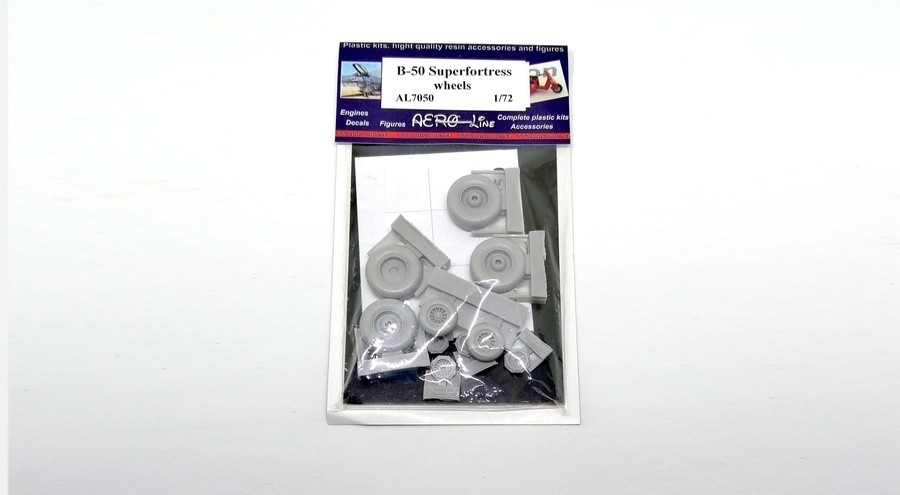 The Boeing B-50 Superfortress was an American strategic bomber active between 1948 and 1965. Its landing gear had twin wheels under each wing plus a twin nose wheel.
Plus Model reference AL7050 has all these wheels in resin at 1/72 scale, and I have got a sample for reviewing.
Parts come in a plastic bag with a cardboard on the back. There are four main wheels, two smaller for the nose and four inner rims for the main gear, which come apart.
Plus Model has included also a self-adhesive mask for the wheels, that can be used either to mask the rim or the tire.

Resin is light grey and it is hard. It has no bubbles or deformations, although there is some flash to clean. All parts come with a casting block, which can be removed with a fine saw and retouched with blade and file. Flash is easy to get rid of.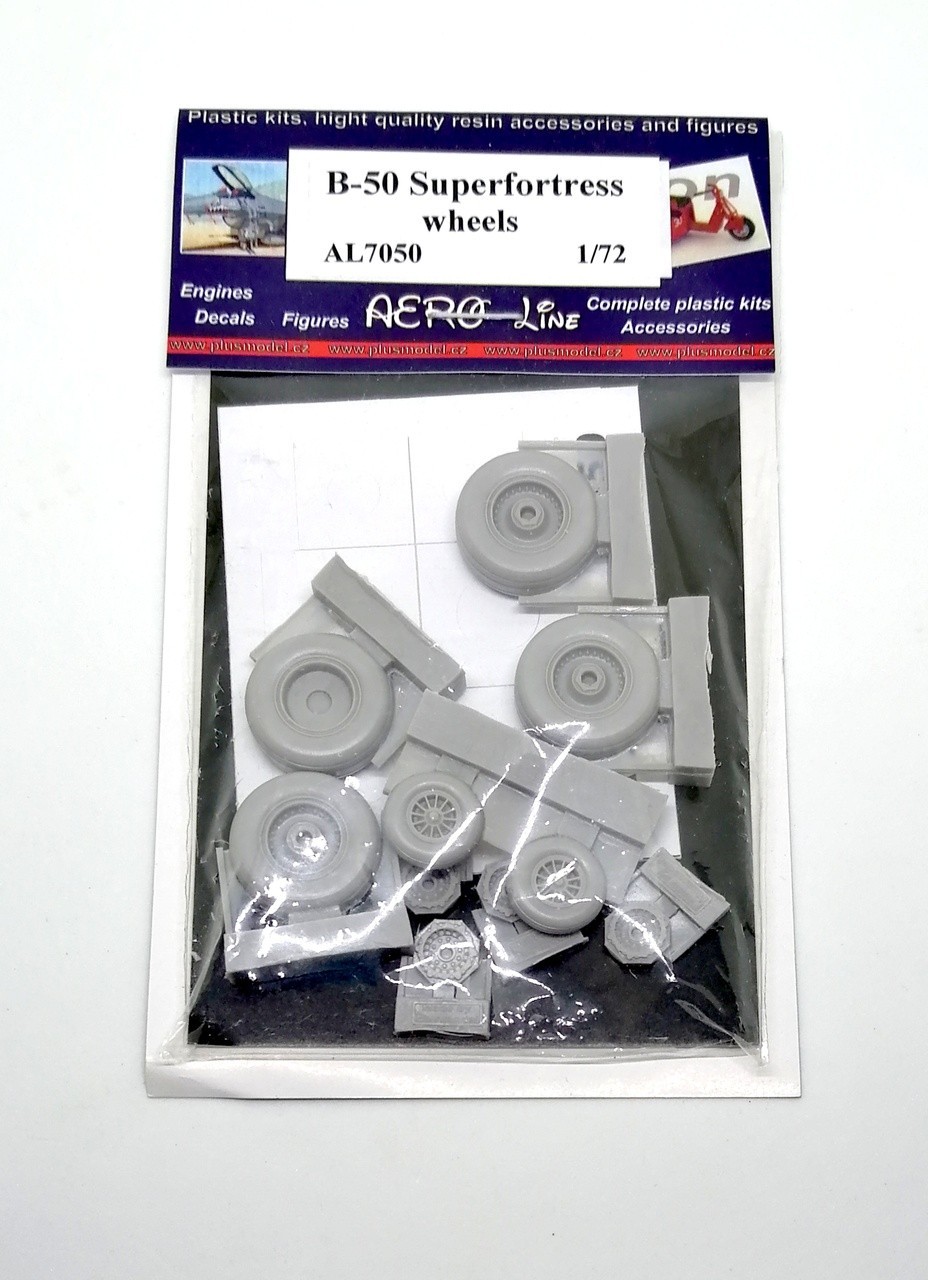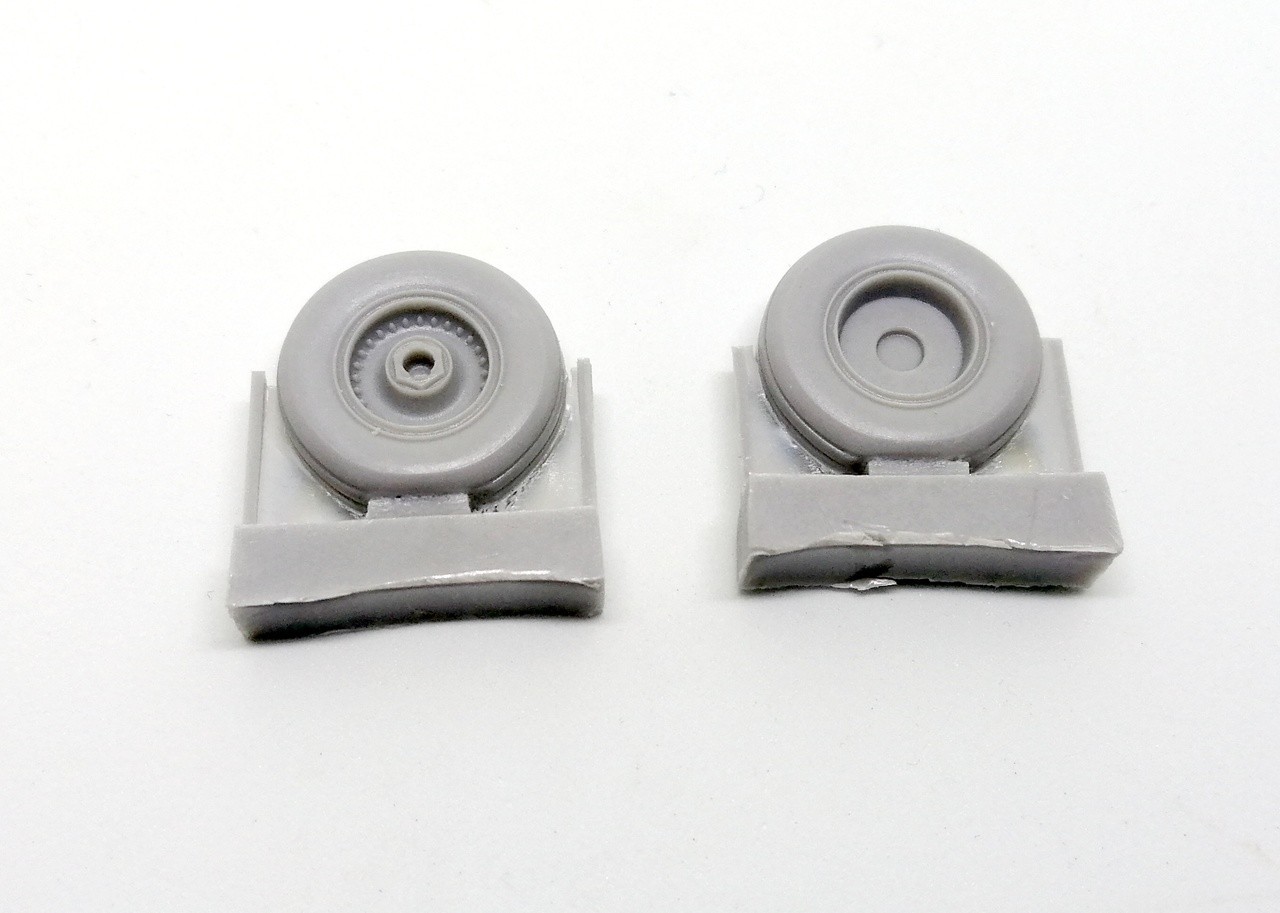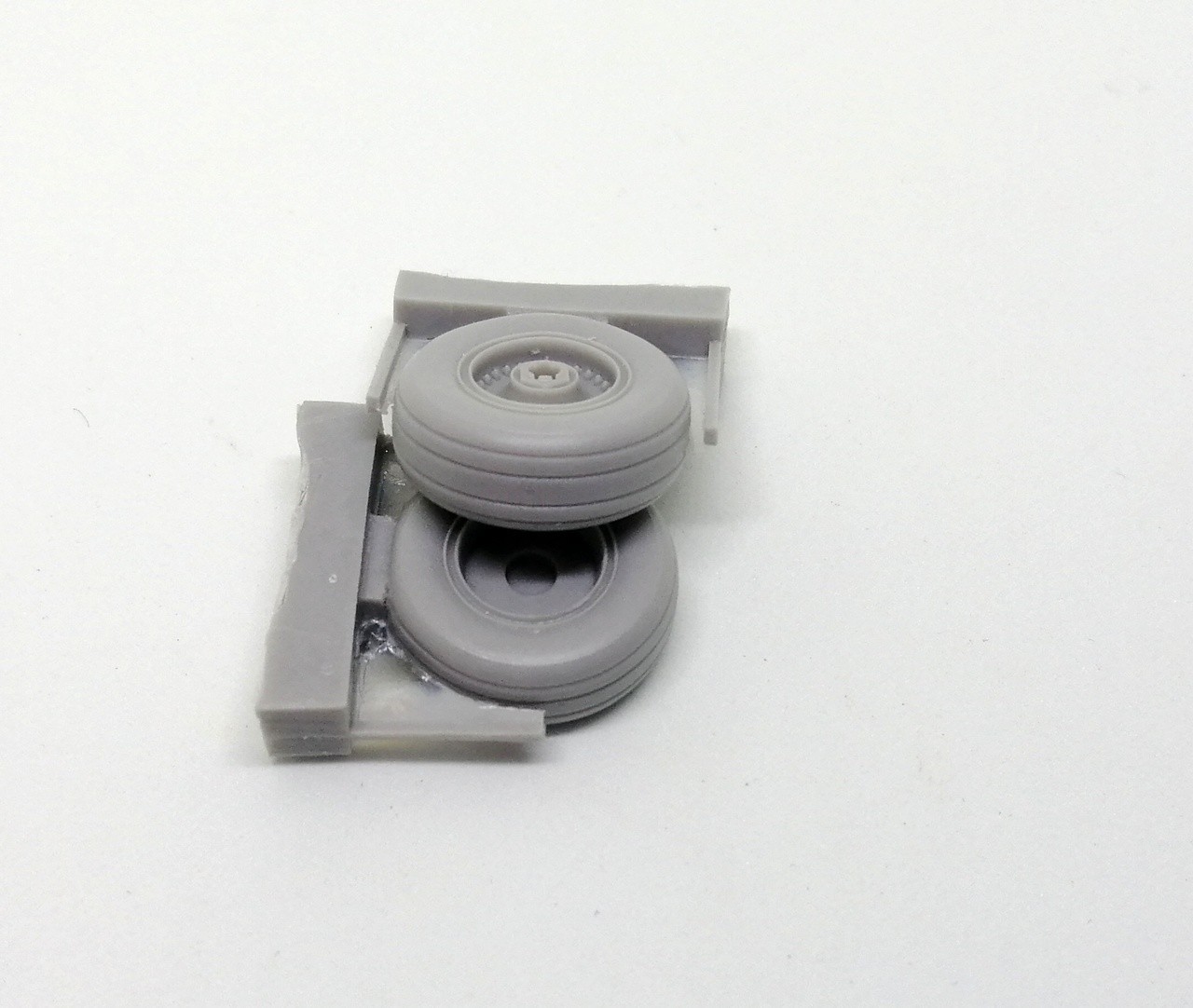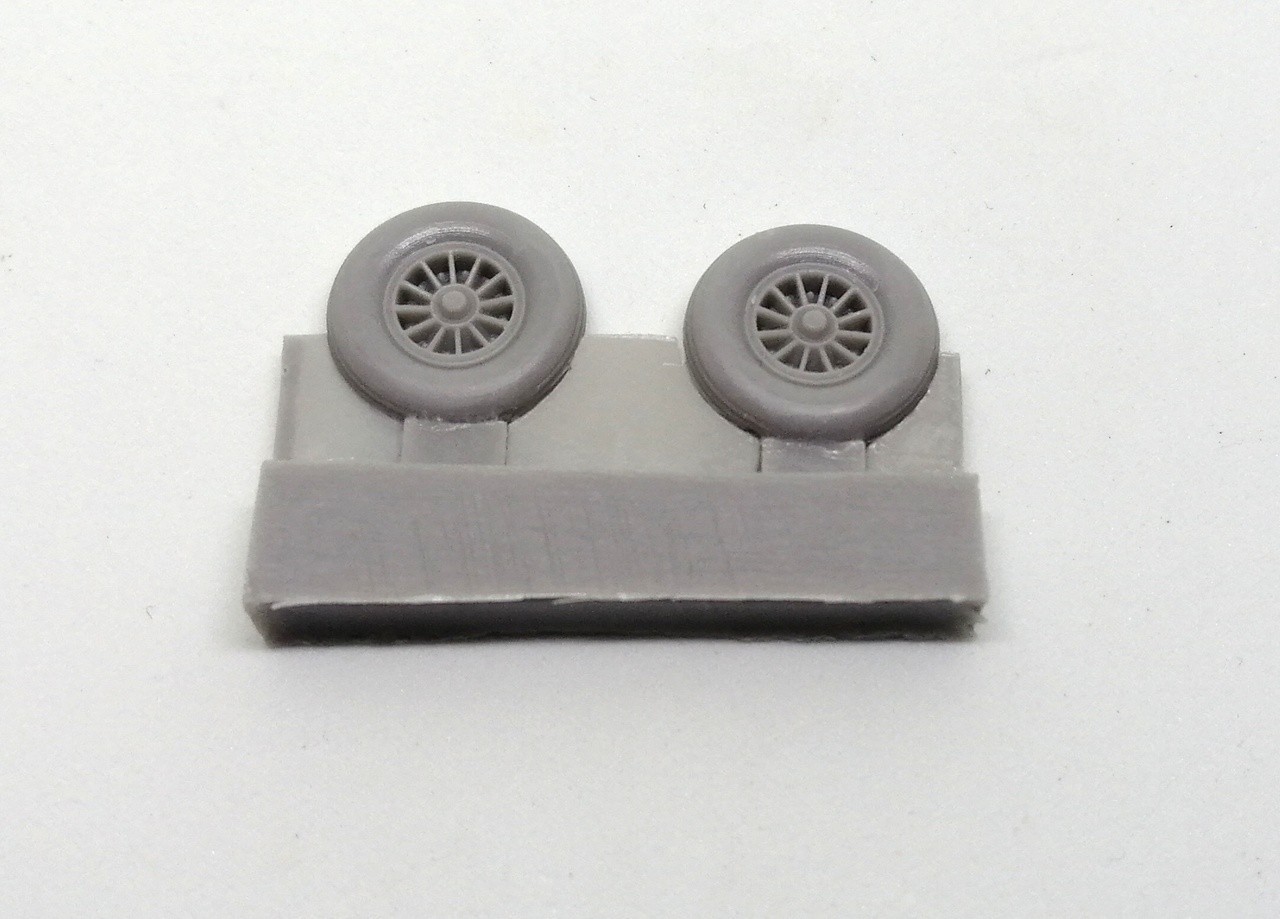 The fit of the rim inside the wheel is good, with no gaps or adjustment required.
Main wheels are slightly sagged to simulate aircraft's weight.
I have no references to check the wheels against for accuracy, but comparing it to preserved B-50 in museums the look is correct. Main wheels are 18,50mm diameter and 6,95mm wide, while the noose wheels are 12,30mm diameter and 4,00mm wide.
In summary, a replacement set of wheels with no obvious issues and sagged shape for a more realistic look.