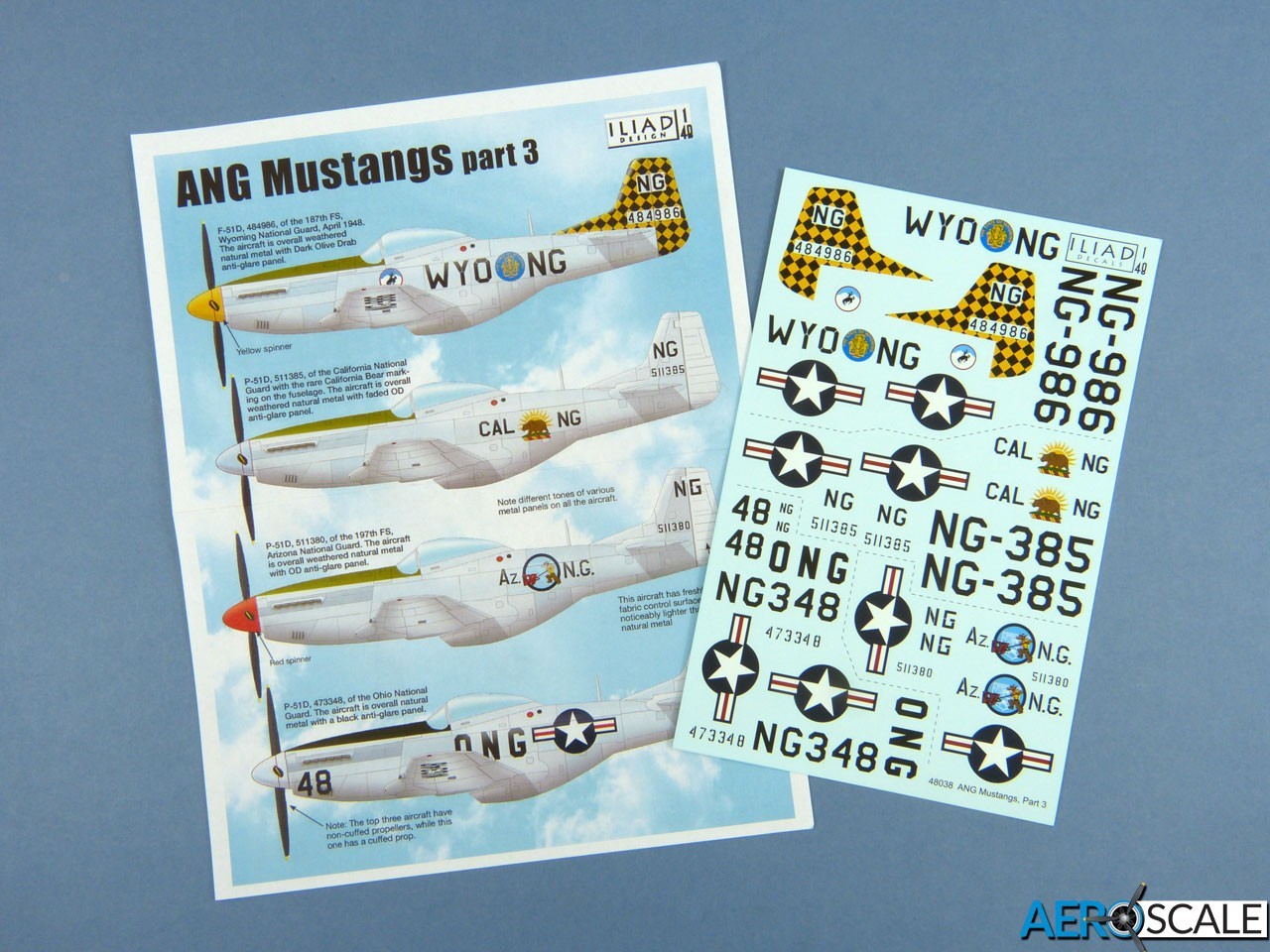 Iliad Design have released Part 3 in their series featuring postwar Mustangs serving with the Air National Guard. The sheet features four aircraft, each from a different US state, with three of them sporting colourful state emblems in place of the usual national insignia:
1. F-51D, s/n 484986, 187th FS, Wyoming National Guard, April 1948 
2. P-51D, s/n 511385, California National Guard 
3. P-51D, s/n 511380, 197th FS, Arizona National Guard 
4. P-51D, s/n 473348, Ohio National Guard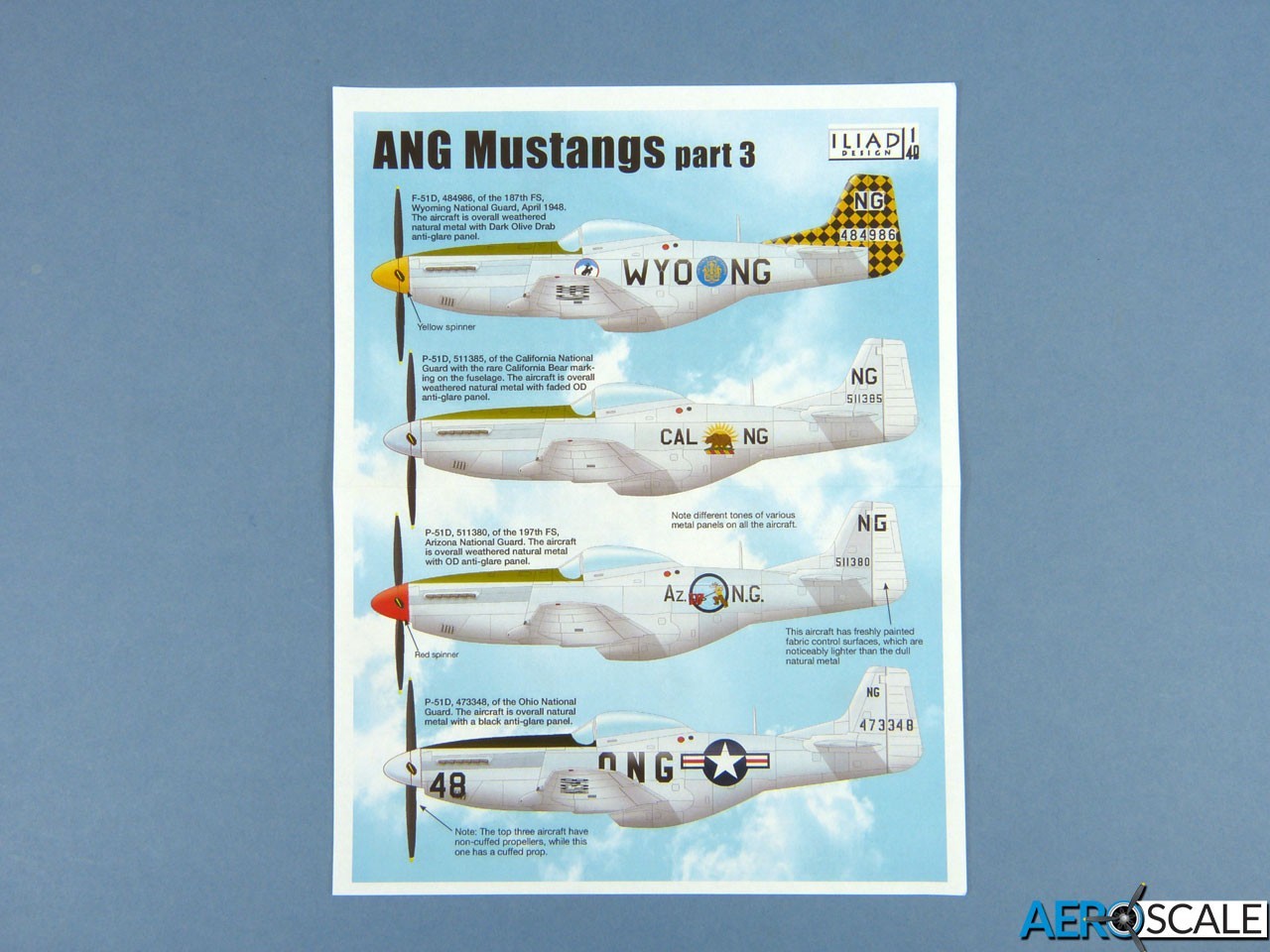 There's something to suite all tastes among the schemes, with a spectacular chequer-board fin and rudder on the Wyoming aircraft, a classic grizzly bear for California, cartoon unit artwork superimposed over the state's "Ditat Deus" (God enriches) emblem for Arizona, and just Ohio's aircraft bearing conventional postwar "stars and bars" in all four positions.
As you'd expect from Iliad Design, the quality of the decals themselves is second-to-none, with pin-sharp registration on the thin, glossy items. The colours look excellent and carrier film is crystal clear and trimmed closely around the designs except where it's used to group multiple elements.
The decals are accompanied by a well-produced sheet of instructions, with colour side profiles and top views (underside insignia are shown as "ghosts"), plus photos to illustrate the difference between the two types of propeller used by the featured aircraft.

Conclusion
This is an excellent set of decals for anyone wanting to build a model of a P(F)-51D, but also looking for something a bit different from the usual WWII schemes.
ANG Mustangs Part 3 is available now from ILiad Design - Price: $12.00
Many thanks to Iliad Design for kindly supplying the sample sheet.
Please remember, when contacting retailers or manufacturers, to mention that you saw their products highlighted here - on AEROSCALE