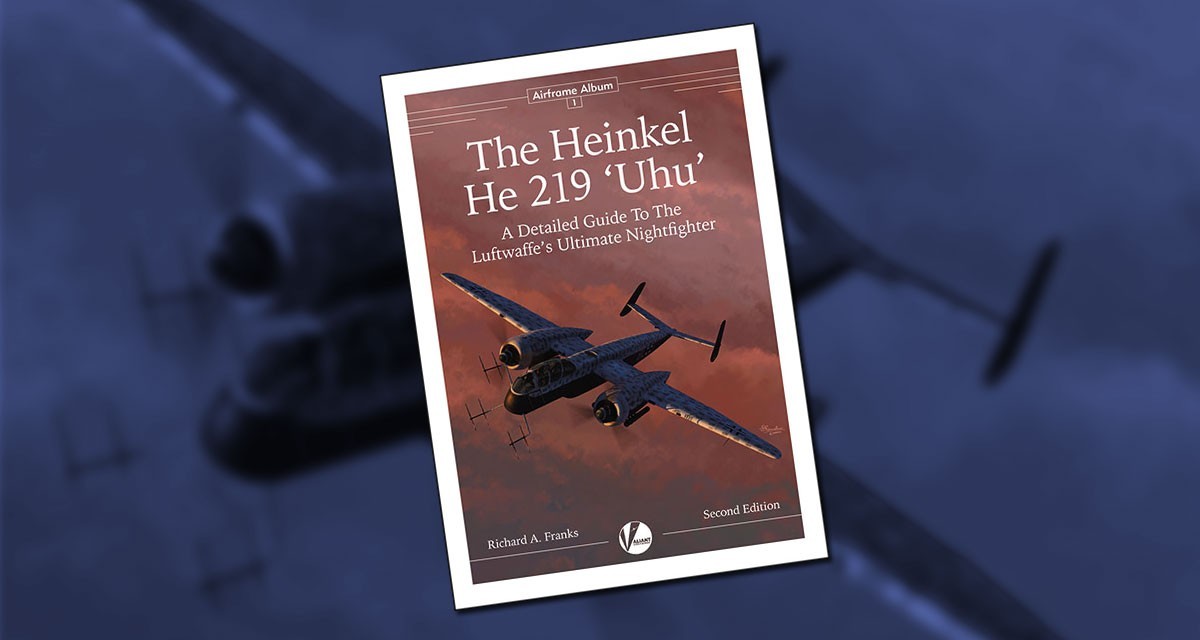 Written by Richard Franks, the 146-page soft-bound book contains hundreds of period and modern photos, artwork by Jerry Boucher (cover), Jacek Jackiewicz and Jural Jankovic (isometric drawings), and Richard Caruana (colour profiles and lineart. This revised edition also features two excellent new model builds by Libor Jekel and Steve Evans. 

Things get underway with a 16-page Preface/Introduction, which serves as a very useful and concise history of the aircraft through its prototype and service life. The RLM's constant uncertainty over the future of the He 219 which dogged its development is outlined, and the chapter goes on to outline briefly some of the projected variants which never reached fruition. 

The fate of the numerous surviving airframes that were captured at the war's end is covered including, of course, W/Nr. 290202 which has been magnificently restored for display at the National Air & Space Museum in the USA.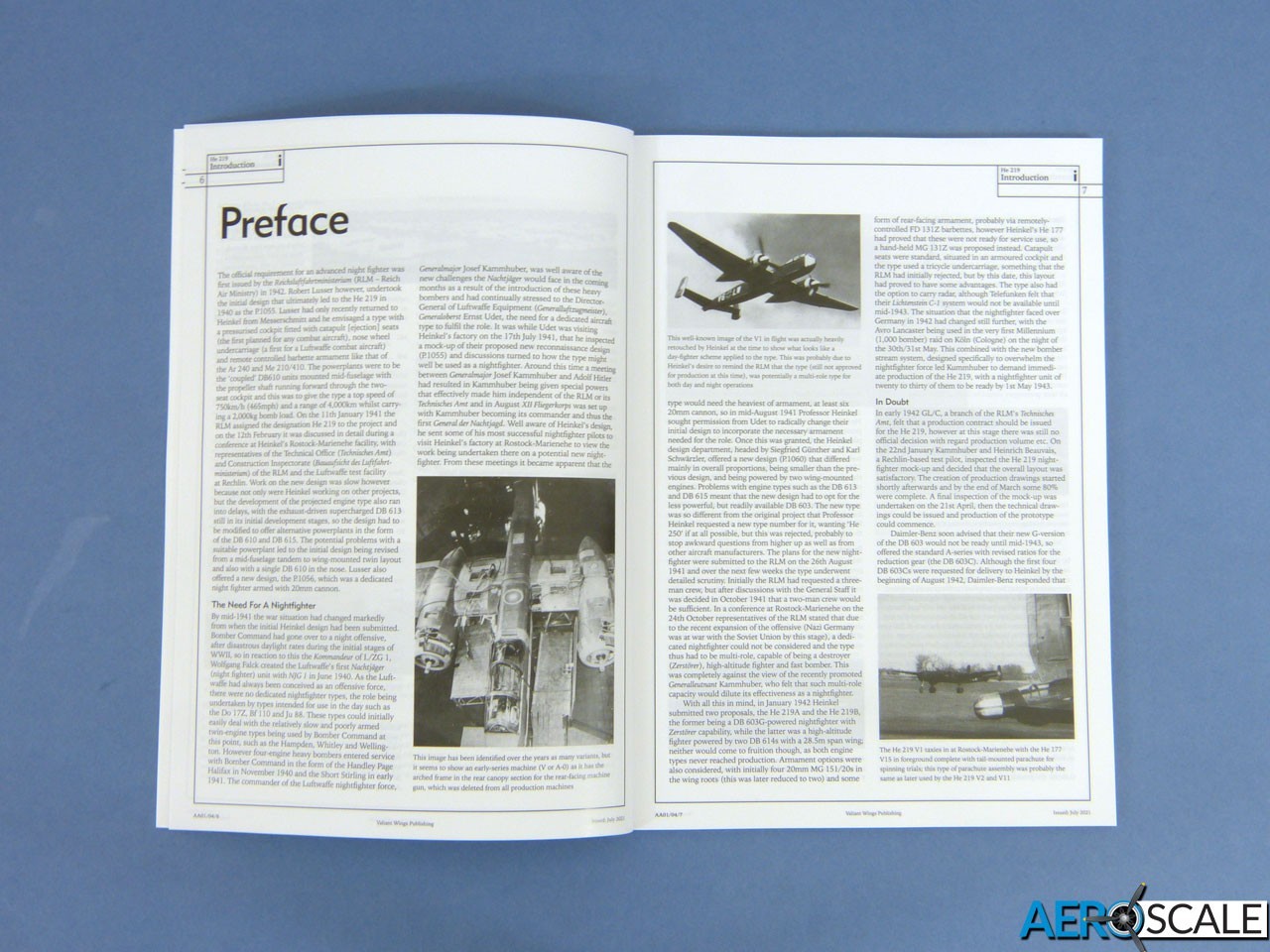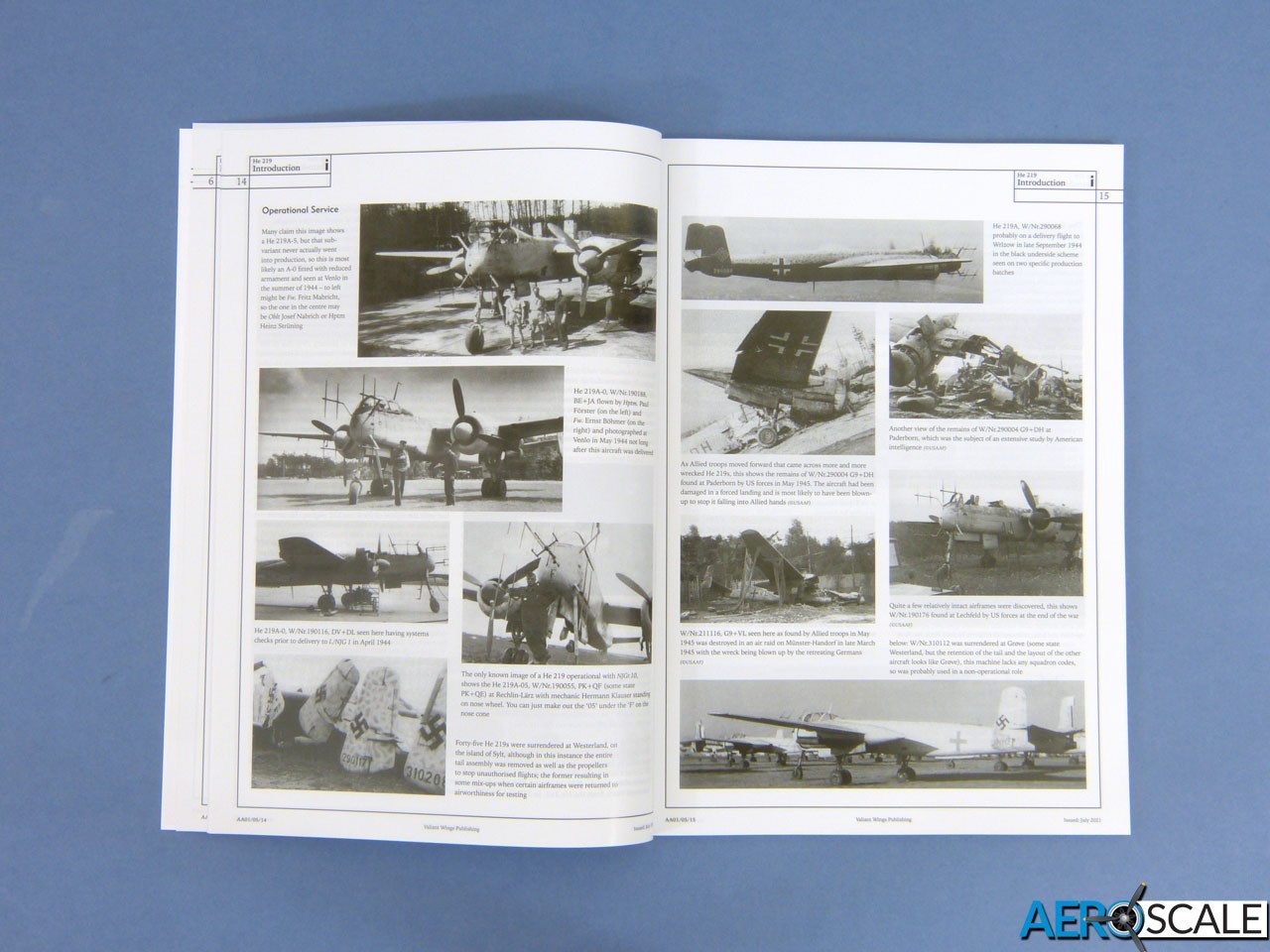 The Technical Description takes the form of a 69-page walkaround of this airframe during its restoration, combined with period photos and illustrations from the original technical manuals. The result is arguably the most detailed reference on the He 219 available for modellers, examining the aircraft and its equipment and systems in considerable depth. The coverage breaks down into the following basic sections, most of which are further sub-divided in an easy to navigate format:
Fuselage (incl Cockpit)
Undercarriage
Tail
Wings
Engines
Weapons
Electrical
Miscellaneous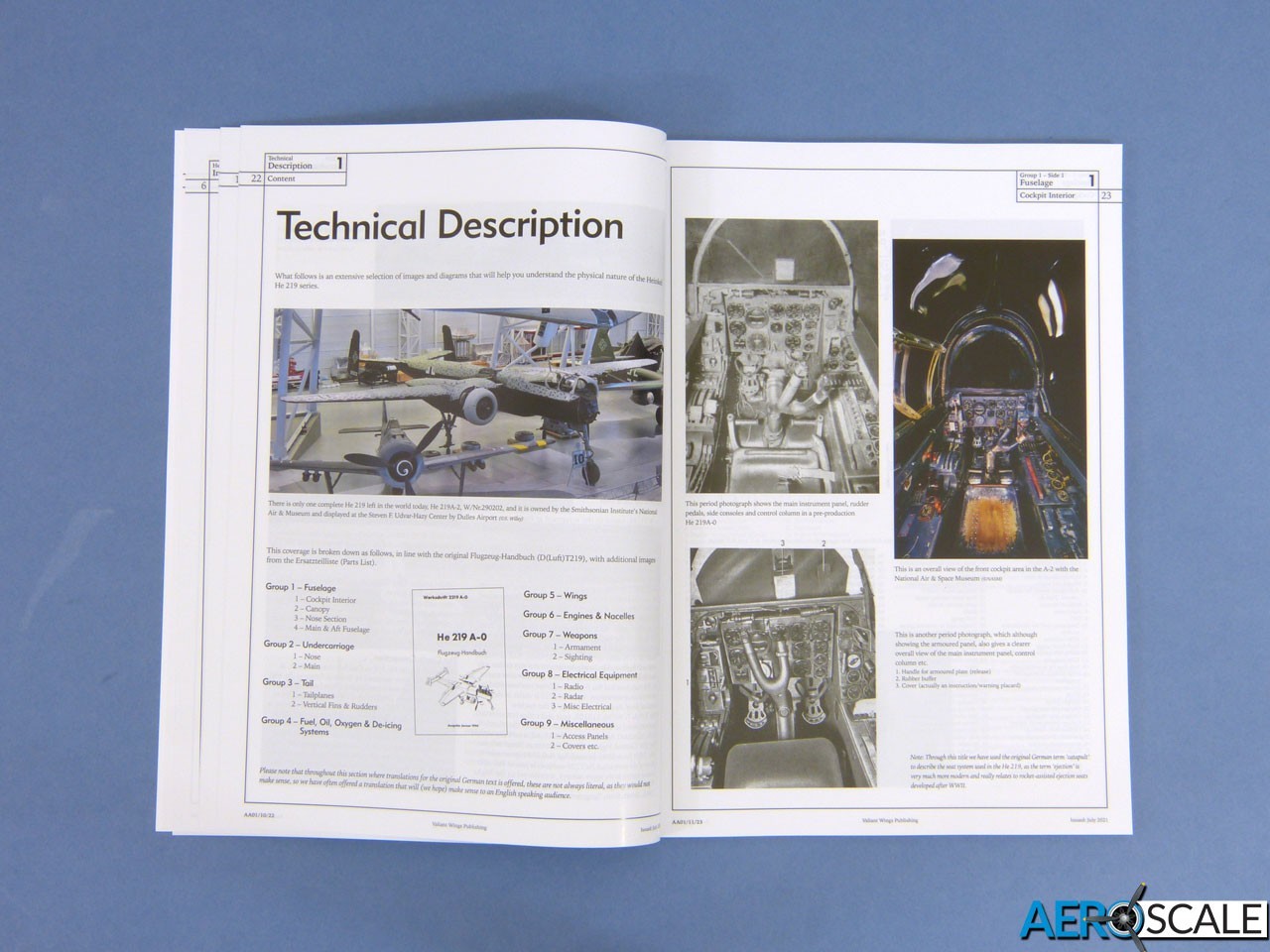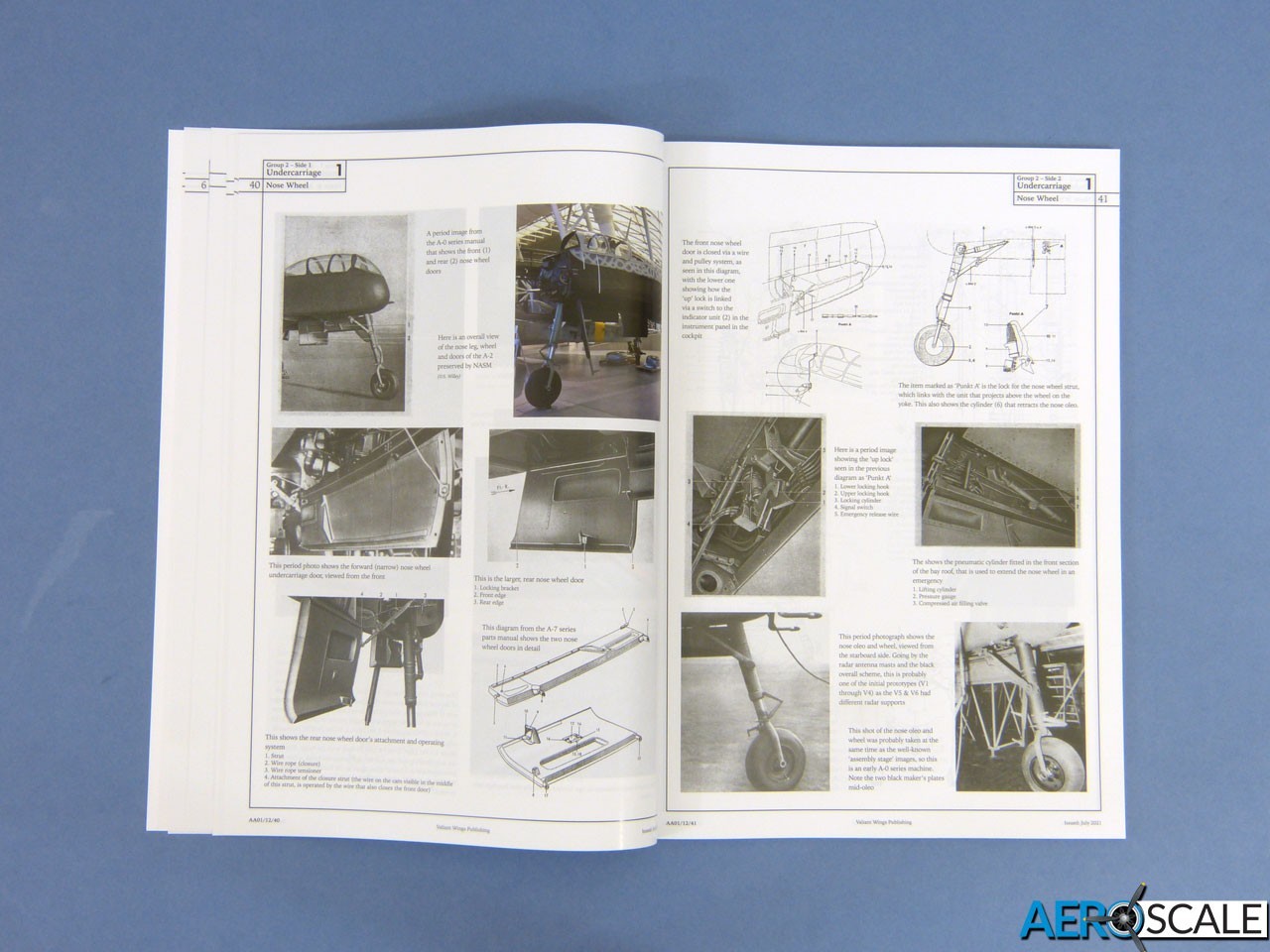 The next chapter - Evolution - consists of high quality isometric drawings by Jacek Jackiewicz and Jural Jankovic of the He 219 in its prototype and production forms, plus the numerous developments that were considered. There is masses of inspiration for modelling projects among the 25 pages of artwork. Each drawing is accompanied by concise notes listing the changes and equipment fitted. There's really something for all tastes and abilities here, from simple conversions through to extensive scratchbuilding with single and butterfly tails, radically different fuselage profiles and extended wings.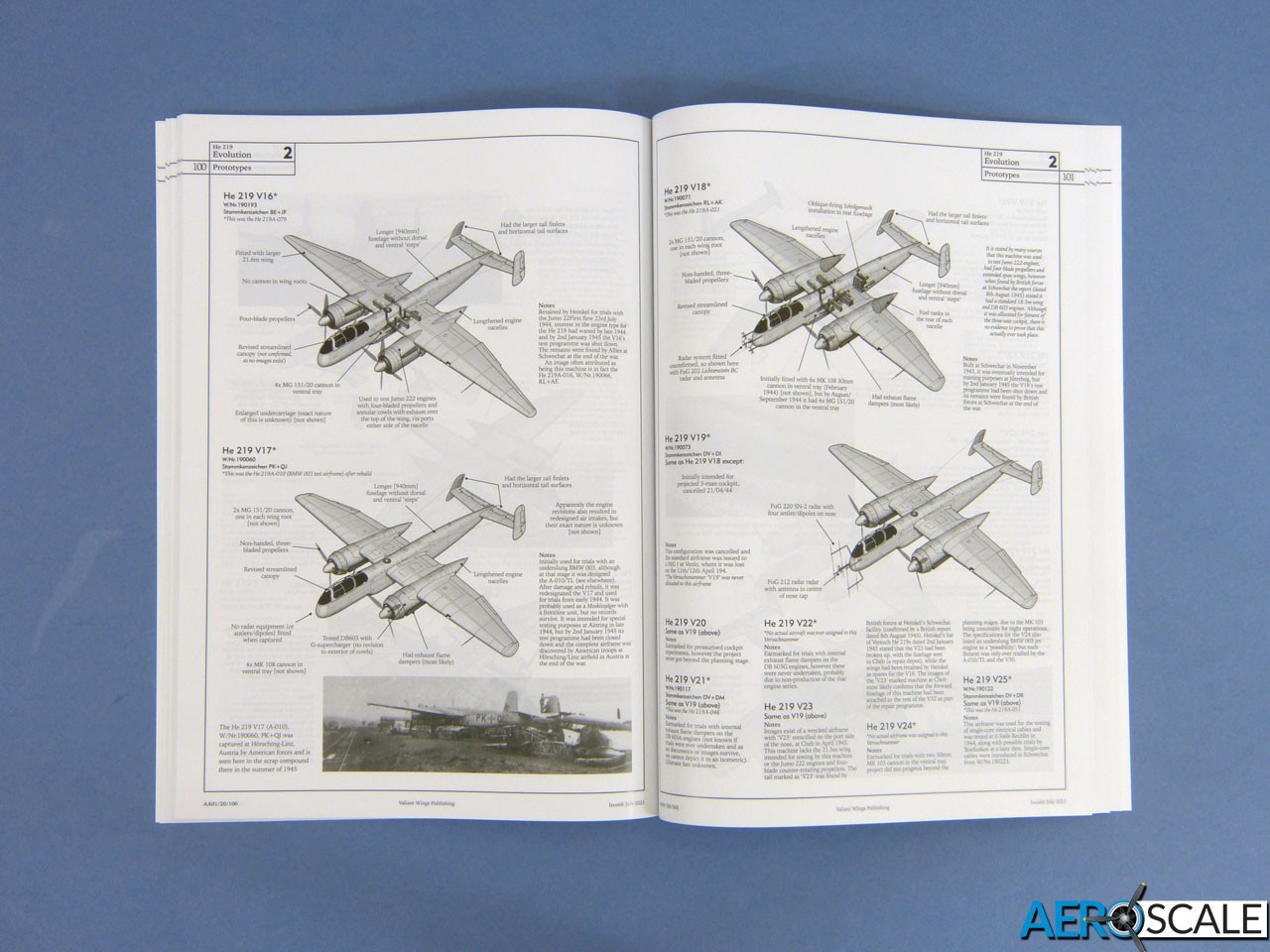 The 14 pages devoted to Camouflage & Markings explore the "minefield" that the He 219 represents. The debate over how the topside mottling was applied (traditional spots of RLM 75 over RLM 76 vs. RLM 76 sprayed in a lattice pattern over an RLM 75 base) is a favourite among modellers, but one of the aircraft illustrated by Richard Caruana takes things a stage further, with a field-applied RLM 74 or 82 mottle applied over everything for better ground concealment.

As noted above, Building The Uhu contains a pair of brand new builds by Libor Jekel and Steve Evans. Libor tackles Dragon's 1:72 kit, while Steve tackles Tamiya's 1:48 Uhu. As you'd expect, both builds are excellent, but I have to say Libor's model goes into "That's just not fair!" territory with his incredible rendition of the classic "reverse mottle" effect in such a small scale. Quite honestly, if you didn't know otherwise, you could mistake the finished model for 1:32 in the accompanying photos - it really looks that good!

Rounding everything off is the Appendices section - 5 pages of useful lists of the various He 219 kits, accessories and references that have been released (or, in some cases, only announced) over the years. 

Conclusion
Valiant Wings' guide to the He 219 is an excellent book that will appeal to both modellers and aircraft enthusiasts alike. From a modelling point of view, the walkaround coverage in the Technical Description will be proverbial "gold dust" for anyone planning to add detail to their Uhu. 
Aircraft Album No. 1: The Heinkel He 219 (ISBN: 978-1-912932-18-4) is available now from Valiant Wings - Price: £19.95 (plus P&P)
Many thanks to Valiant Wings for providing the sample copy for review.
Please remember, when contacting retailers or manufacturers, to mention that you saw their products highlighted here - on AEROSCALE