History 
The Zlin Z-37 Čmelák (Czech: "Bumblebee"), also known as LET Z-37 Čmelák is an agricultural aircraft which was manufactured in Czechoslovakia. It is powered by a Soviet-built Ivchenko reciprocating engine. The aircraft is used mainly as a cropduster.
In the box 
Packed in the standard Eduard cardboard box, the 1/72nd spray booms consist of 7 resin parts.
Each part is connected to a pouring block, and in the case of the booms they are connected too several supports, so taking them off will need to be done very carefully.
The booms do look as though they have been 3D printed, as the support system does remind me of that technique (although I don't think they have been 3D printed).
Casting as usual from Eduard is top notch, with no discrepancies in the resin parts.
The boom system replaces the aerial applicator on the underside of the aircraft, with part R12 sitting on the center underside fuselage.
The rest of the parts are for the boom pipework, and supports.

Instructions 
The instructions are over four pages and are pretty easy to follow, with all the parts shown clearly where they need to be cut off the supports.
The build itself takes place over five steps, and other then being careful where to cut the parts off, the build should be pretty straightforward.
You do need to add three 0,25mm thick wires, which are not supplied to part R12.
Paint colours for for the Aqueous, and Mr Color paints are given along the way.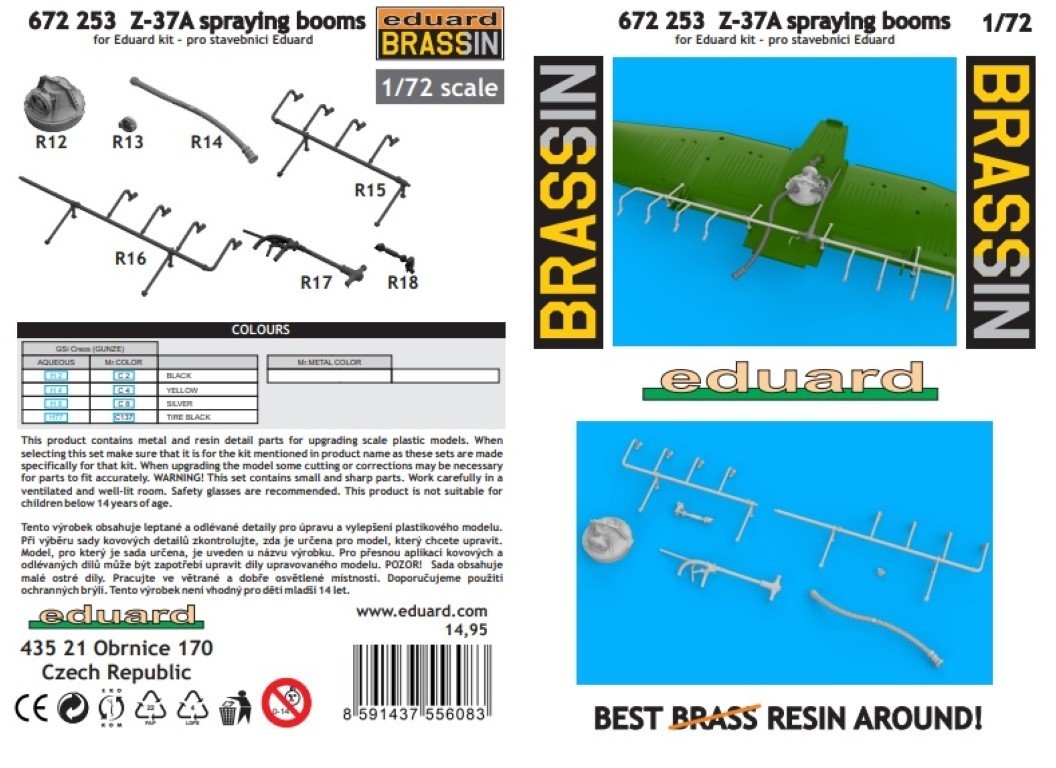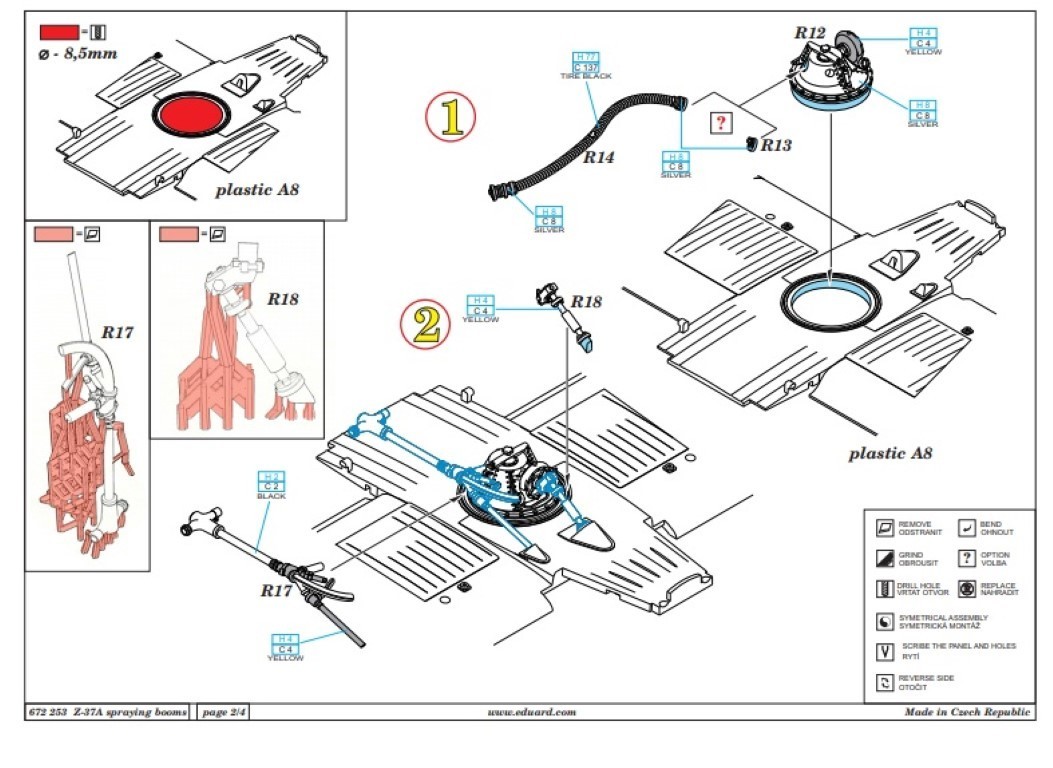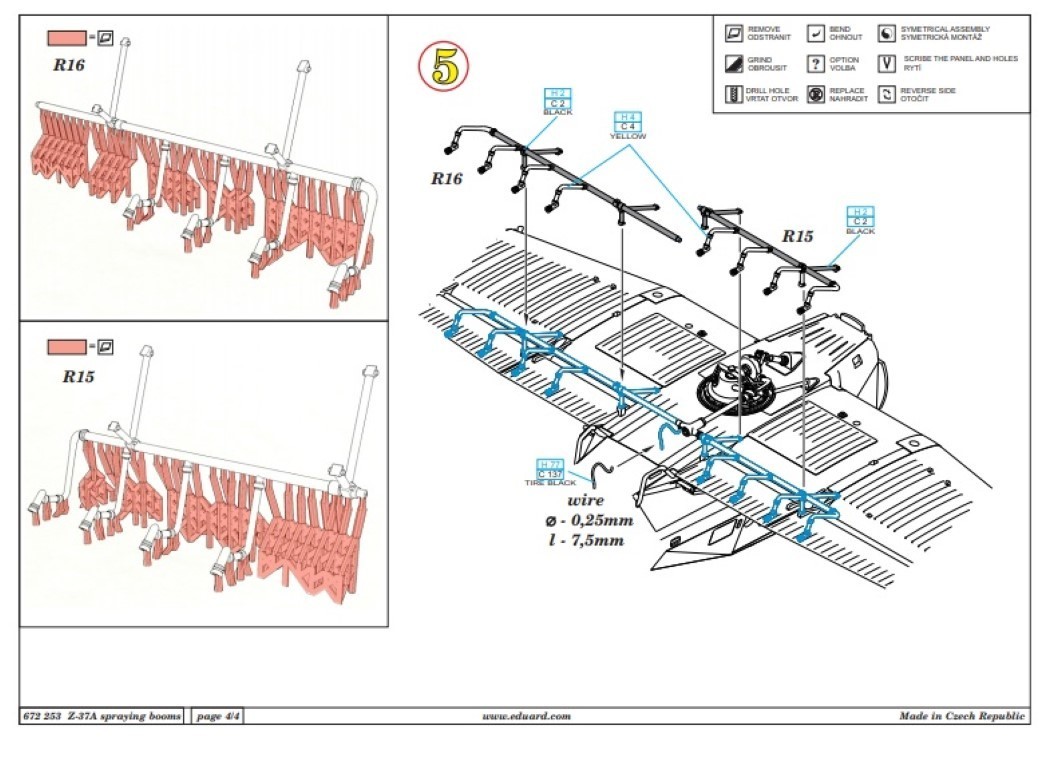 Conclusion 
Both the Servus Chlapci and the Z-37A Čmelák boxings don't have this set in them, so this is a must have if you want to have the Z-37 in its main role of crop dusting.
Price wise its pretty good value for money, and will add a nice touch to the aircraft.
Mfg. ID - 672253
Suggested Retail - £6,22
Related Link - https://www.eduard.com/eduard/z-37a-spraying-booms-1-72.html?listtype=search&searchparam=z-37
Our Thanks to Eduard!
This item was provided by them for the purpose of having it reviewed on this KitMaker Network site. 
Please remember, when contacting retailers or manufacturers, to mention that you saw their products highlighted here - on AEROSCALE.
Built up image from the Eduard product page.