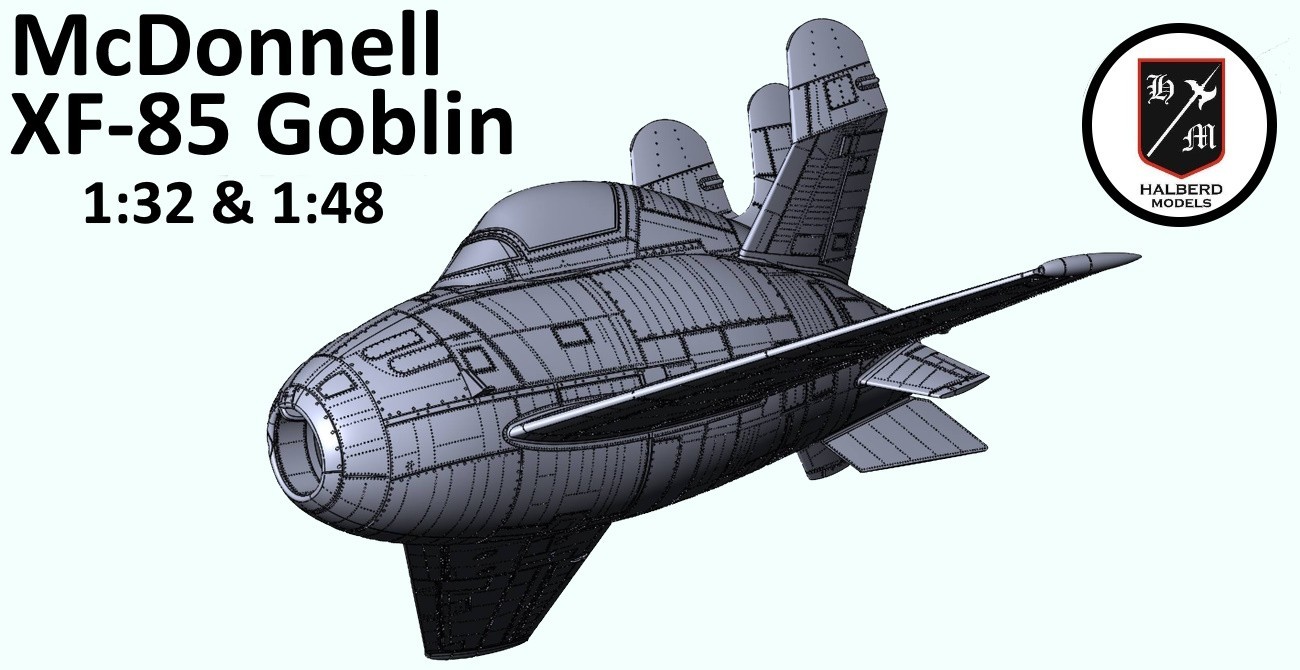 "Good evening, dear friends.
We are finishing another project XF-85 Goblin. The set will be available in two scales 1/32 and 1/48.
Estimated time of the beginning of sales is the end of September.
Best regards from Ukraine"..............................Andrey [Halberd Models]
McDonnell XF-85 Goblin – 1:32 & 1:48
Please remember, when contacting retailers or manufacturers, to mention that you saw their products highlighted here – on AEROSCALE.