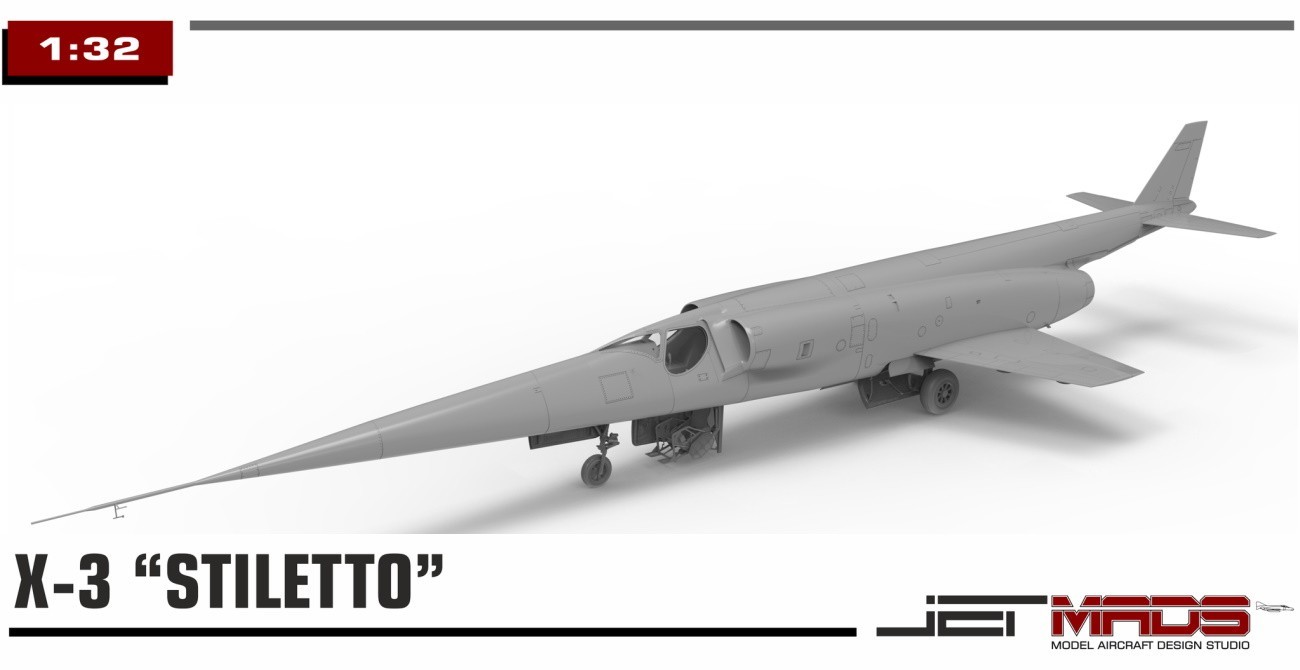 1:32 X-3 "Stiletto"... Reservations now open!
Details at https://www.jetmads.com/what-s-next
We would like to extend our deepest thanks to Mr Tony Landis for his most valuable contributions to this project and sharing with us some never-published materials and visual references, without which some authentical details and stencils the aircraft carried during its service life would not be possible to include in the kit.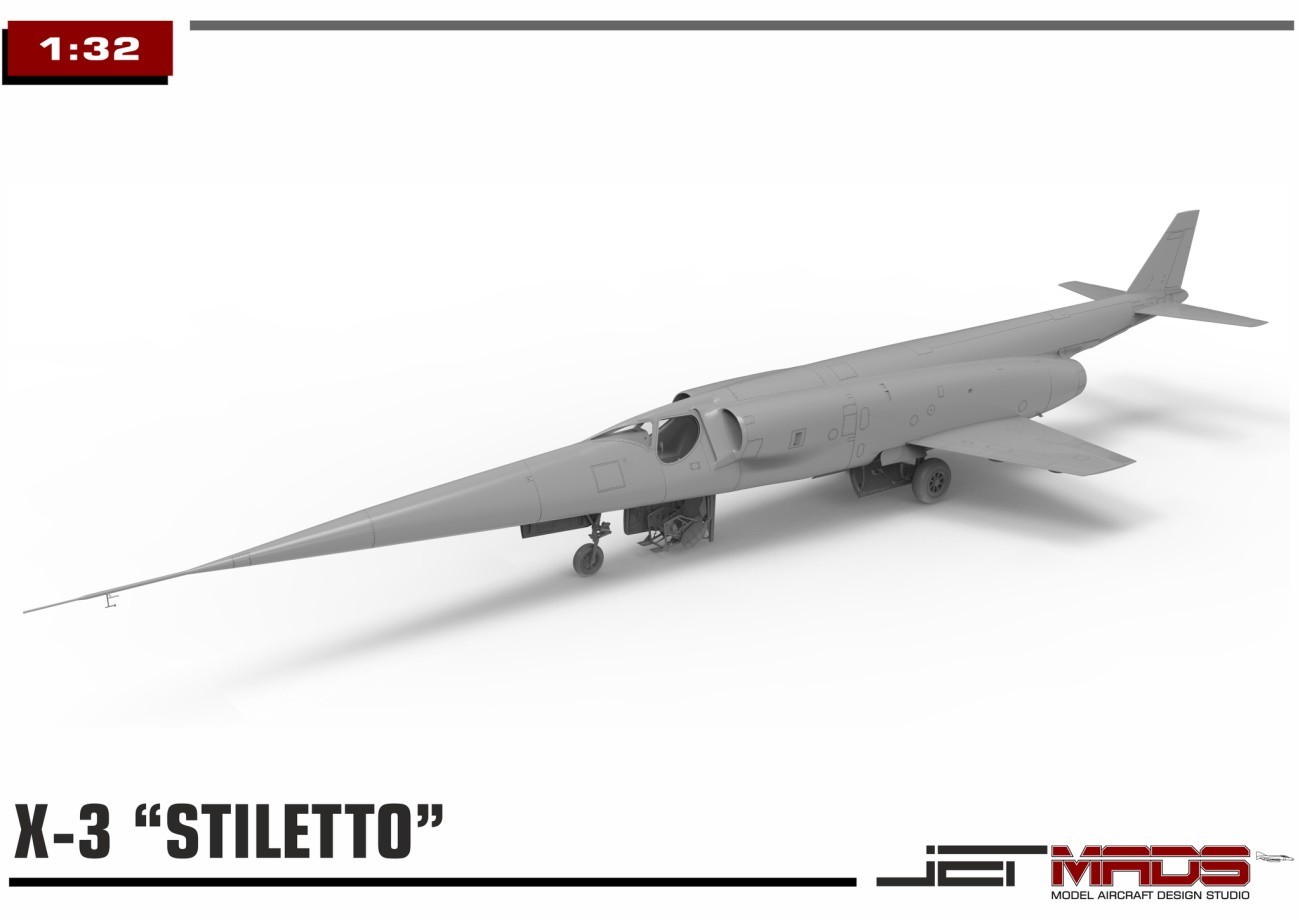 Our upcoming kit X-3 "STILETTO" kit in 1:32 scale.
Only 500 copies will be produced and reservations are now open.
The kit will be offered with the customary 20% Pre-order Discount at 216 USD + 42 USD shipping during the 30 days pre-order period.
Pre-orders start on 2nd July and ends on 31st July, thereafter the discount will be removed and 270 USD listing price + shipping will be applied. Production period is expected to take about four to five months, deliveries estimated to start in November/December 2022.
Making a reservation secures copies before the preorders start, meaning these copies are kept for their respective reservation holders for a certain time during the preorder period, even if all other copies are sold out.
This is a high-demand kit, therefore modelers are recommended to place a reservation in order not to miss out the number of kits they wish to buy, with no payments required at this stage.
Reservation holders will be invited to complete their purchases when the preorder period starts.
Please send an email to [email protected] or use the message box on our home page for placing your reservation, including the number of kits you are planning to purchase.
Douglas X-3 Stiletto – 1:32
Please remember, when contacting retailers or manufacturers, to mention that you saw their products highlighted here – on AEROSCALE.