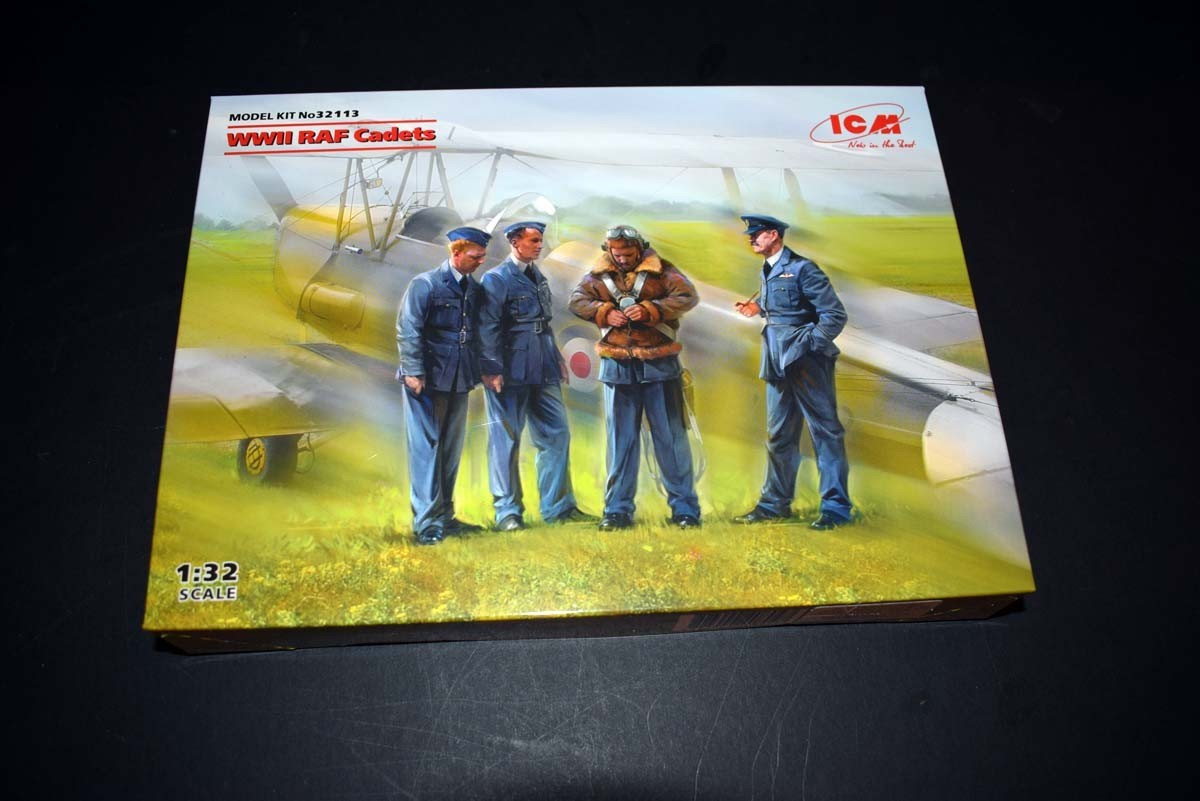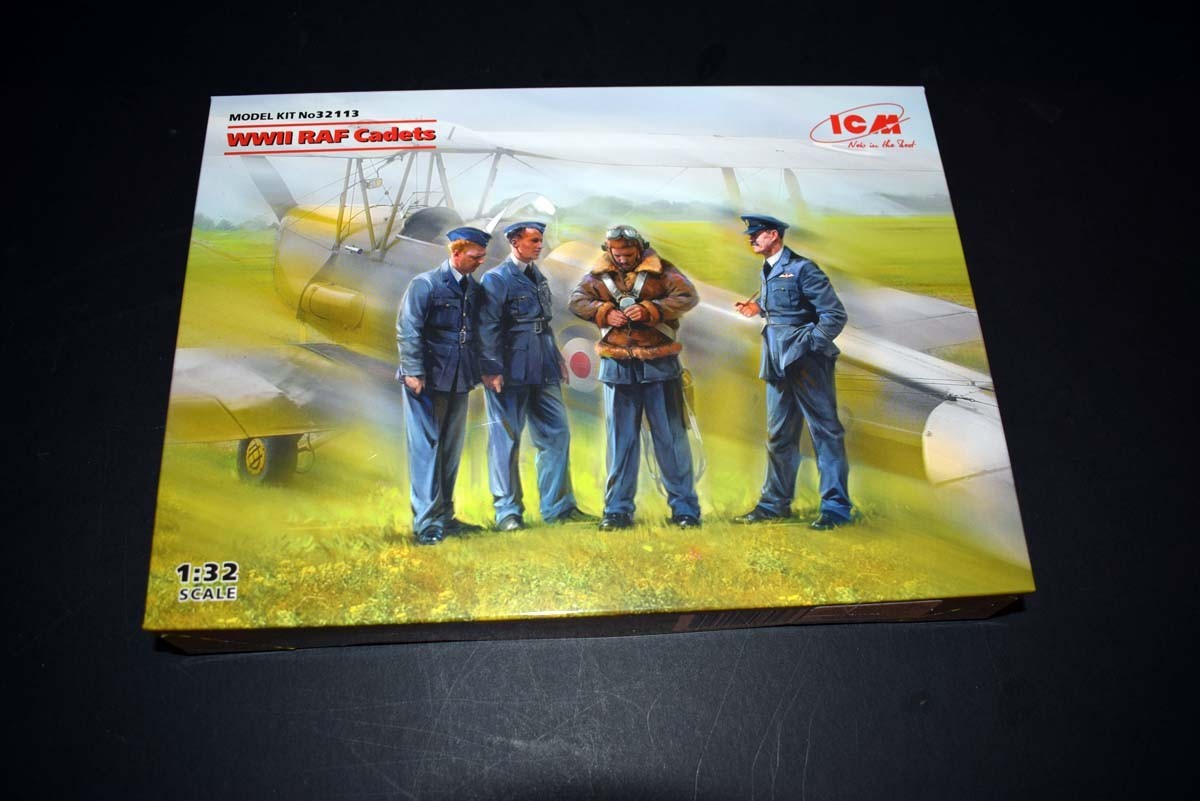 Review
This offering from ICM arrives in a flip top box, with a separate card lid showing the artwork for the four figures. On opening the kit you will find a single re-sealable plastic bag containing one sprue. An inspection of the mouldings reveals no areas of concern, as there are no obvious moulding issues to contend with.
While indicated to be cadets, other than the lack of flying wings there is nothing to separate these from active crews. The four figures are all stood in upright positions, and I believe are being taught how to correctly apply a parachute. We have three cadets and a pilot officer, all four figures are wearing the battledress uniform issued during the war, and for that matter was also worn for a short period after war. Which was based upon the British army battledress, the colour of this uniform is a blue/grey. Two of the figures are wearing the RAF side caps, with the flying Officer having a peaked flat cap. In the hand of the flying officer is a pipe, which is a nice touch. The fourth and final figure is wearing a leather flying jacket with the wool lining, a leather flying cap with built in headphones, flying goggles are placed on the cap, but disappointingly they are moulded in grey plastic rather than clear.
Conclusion
The figures provided would be suitable for placement, next to a Tigermoth as depicted in the artwork. But as a group they don't really tell a story, and as such will need to be used either as general figures, or a just an indication of scale. Details on the uniform has been well done and I was very pleased with the hand and face details supplied, but I can't help feeling that some sort of story would have been nice.