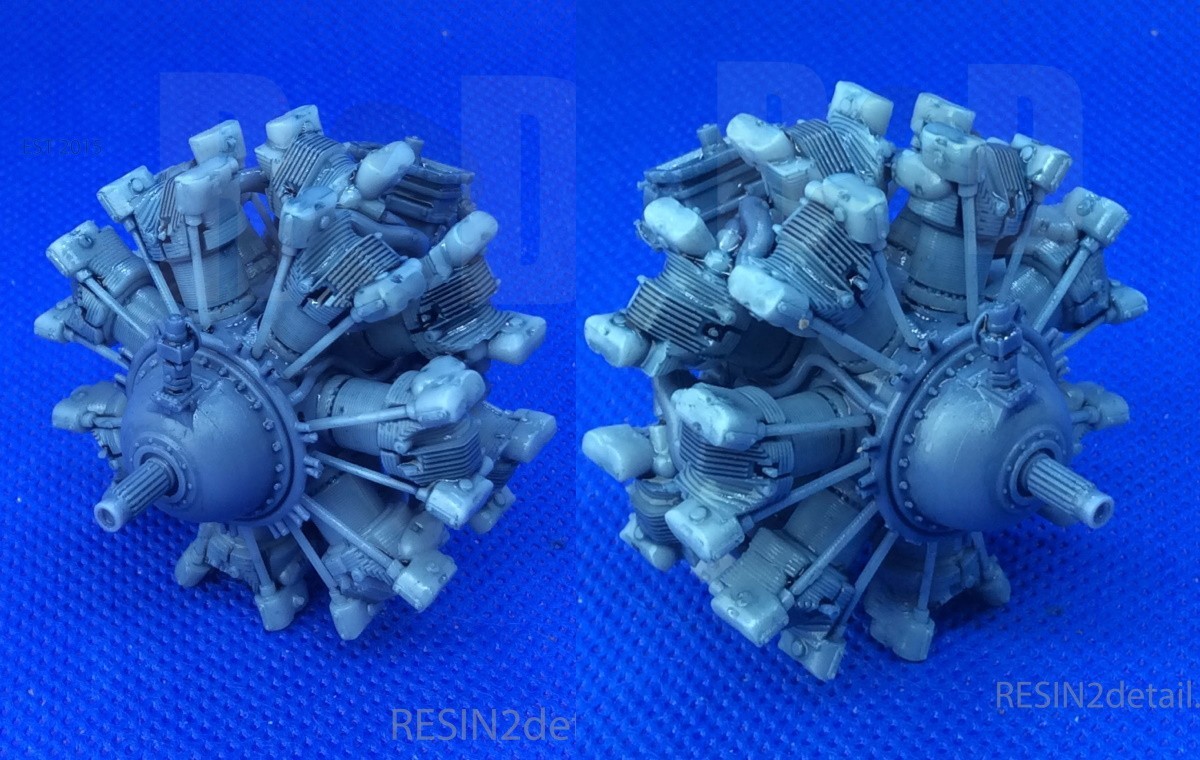 "Finally able to post some photos of the test build for the R-2600 Engine Kit in 1/32.
Note, it took me a little over a hour to remove support material and carefully fit and glue everything into place. The cylinders slide right into their holes and line up with the intake manifold. Lightweight with low part-count, this product was designed not only to be accurate and detailed, but also less painful to assemble!
Will hopefully be listing both this set and the set in 1:48 this weekend, time-permitting.
Anyway, hope you like"!...............................................RESIN2Detail
The Wright R-2600 Cyclone 14 is also available in 1:48 scale

Wright R-2600 Cyclone 14 [Twin Cyclone] – 1:32
Please remember, when contacting retailers or manufacturers, to mention that you saw their products highlighted here – on AEROSCALE.