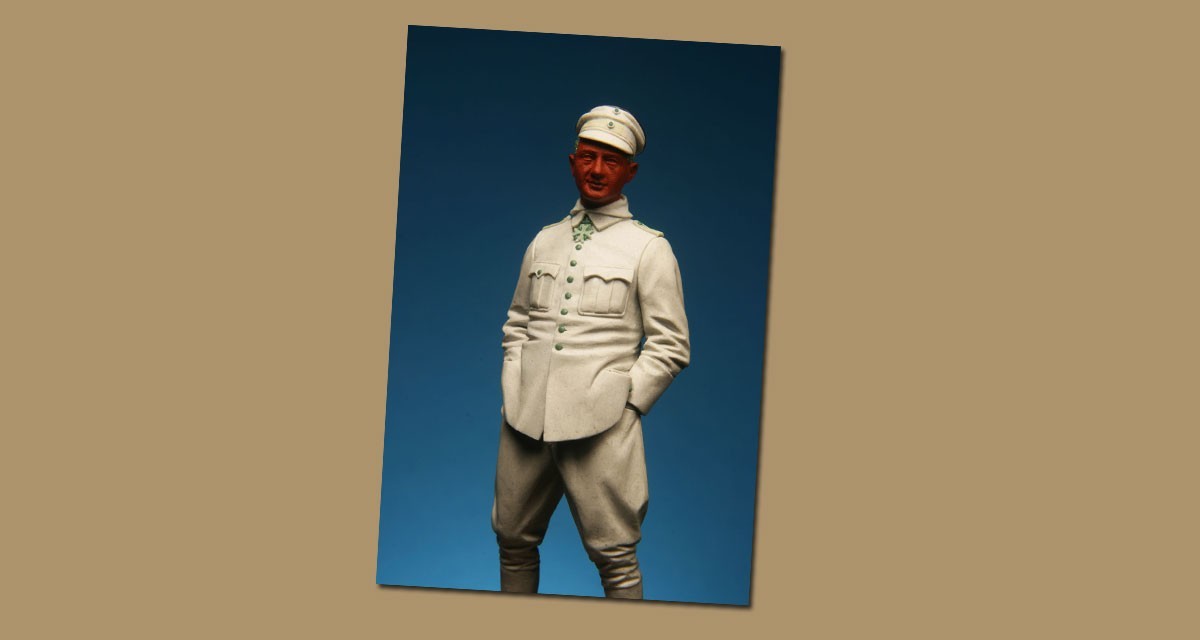 The Model Cellar would like to announce our new 1/24 scale Werner Voss.  
Sculpted by Mike Good, the figure is patterned after the famous photo of Voss in front of his Fokker Triplane.  The pose and likeness is FANTASTIC.  This 1/24 Voss figure will make a perfect accessory for the new 1/24 Fokker Triplane from MENG. 
Box art by Tim Farrell coming soon.
Item # MC24002
Retail price $32.00 USD
Resin cast 
See our catalog.
Thanks for looking
Please remember, when contacting retailers or manufacturers, to mention that you saw their products highlighted here - on AEROSCALE