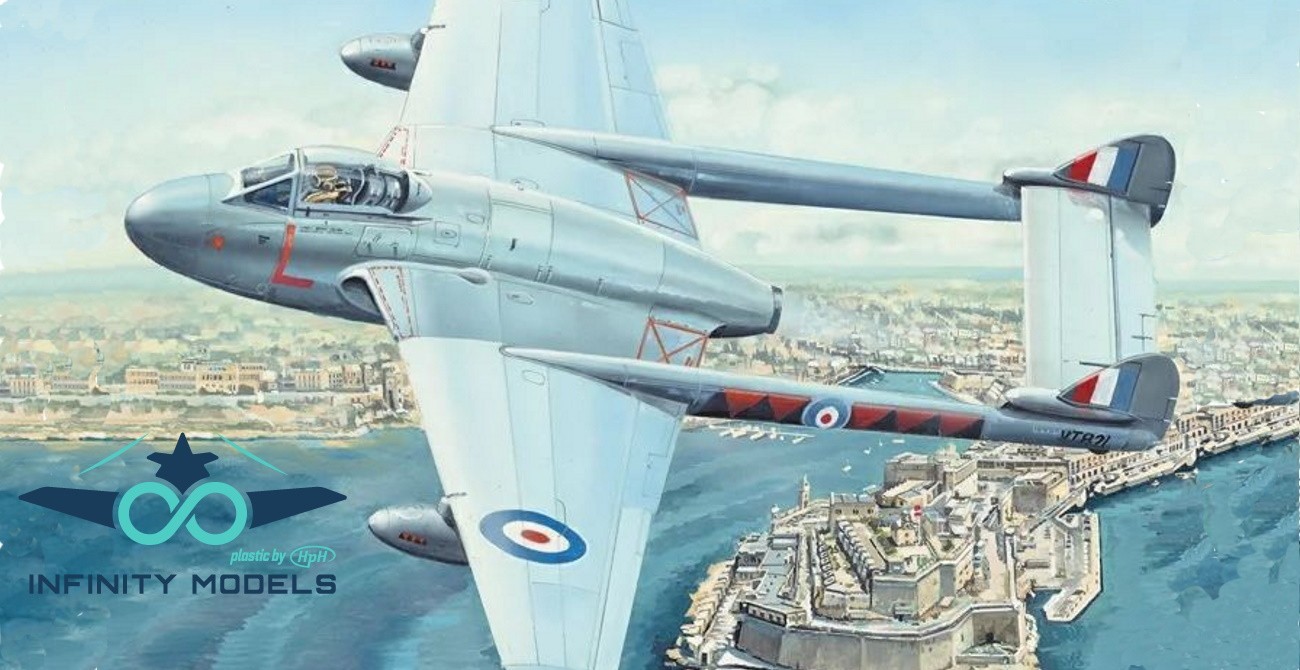 "The beginnings of the current era of aviation are definitely worth remembering. We decided to capture this period in the form of a model aircraft DH-100 VAMPIRE Mk.5. As usual, it will be a 1:32 scale model. By combining metal and short-run mold technologies, it will strive to achieve a faithful representation of the model's surface and capture the smallest possible details.
Our clients often ask about the most awaited project - Vampire.
The model is currently in the manufacturing stage, we waiting for a few other details, but the main part is ready.
Let's look at what we already have. Swipe the photos and check the stories today.
We'll show a lot of new things in the next posts. Stay in touch and don't miss our news"..............Infinity Models
There are two versions of the vampire planned:
INF 3203 - DH. 100 Vampire F.Mk.3 – 1:32
INF 3204 - DH. 100 Vampire F.B.Mk.5 – 1:32
Please remember, when contacting retailers or manufacturers, to mention that you saw their products highlighted here – on AEROSCALE