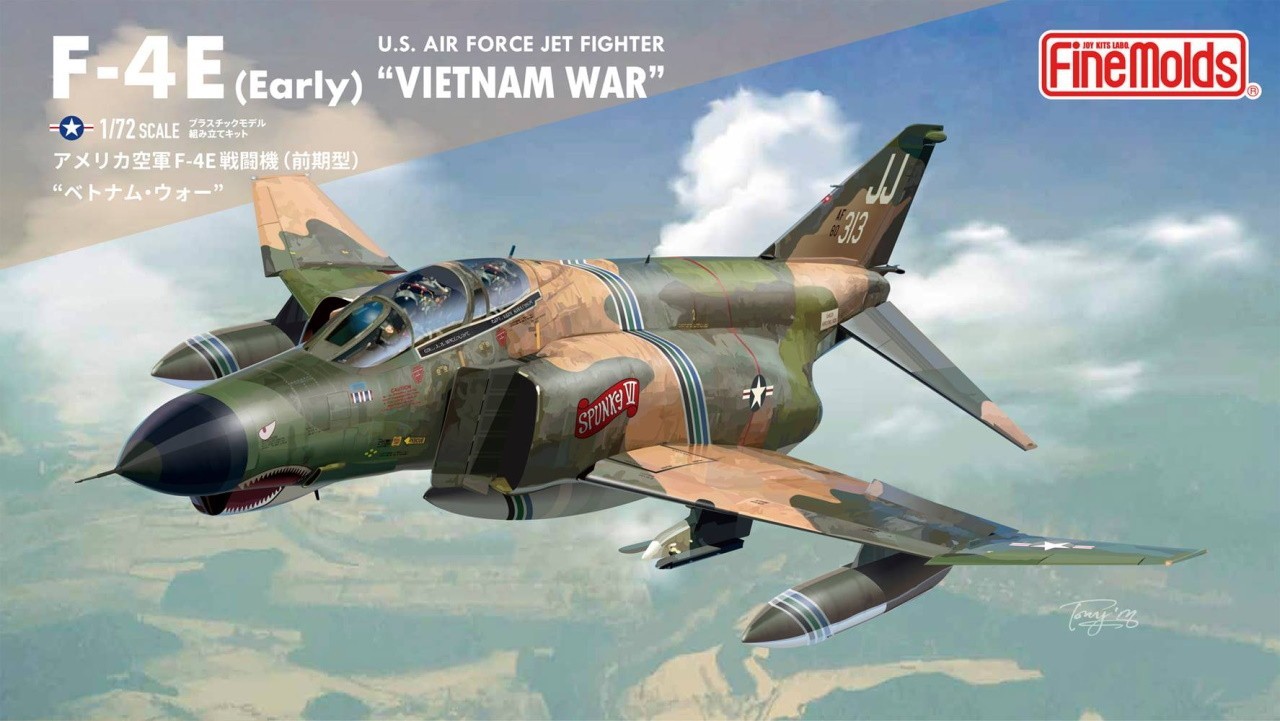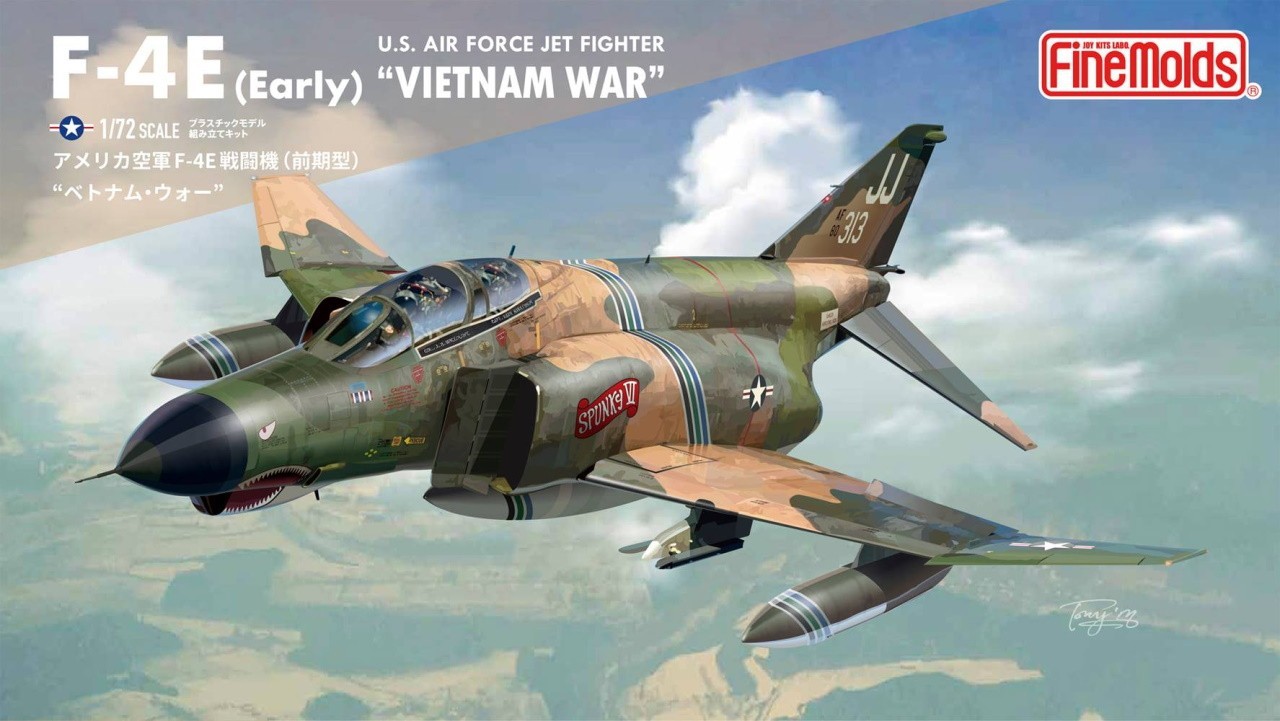 New product on sale in February

1/72 U.S. Air Force F-4 E fighter ′′ Vietnam war ′′
The F-4 "E" type of the US Air Force, which was active in the Vietnam War, will join our F-4 family. In the Vietnam War, theF-4 was forced to struggle in the battle with the MiG fighter of the North Vietnamese army, but by equipping this E type with a 20 mm Balkan as an aircraft gun, it became possible to respond to close combat, and North Vietnam Over whelmed the MiG fighter of the Air Force.
The U.S. Air Force F-4E early model has the same basic shape as the Air Self-Defense Force's F-4EJ, which will change its specifications, but the shape of the Vulcan gun tip at the nose is different,so this kit will support it with additional parts. .. In addition, we will reproduce the aircraft with camouflage using green, yellowish green, and brown called Southeast Asia (SEA) camouflage.
★ Reproduce the F-4E (early model) during the Vietnam War.
★ The tip shape of the nose Vulcan cannon is supported by additional parts.
★ RHAW antenna on the vertical stabilizer is also supported by special parts.
★ Reproduce the Southeast Asian(SEA) camouflage aircraft.
★ The central part of the fuselage is integrally molded with a slide mold.
★ The conspicuous parts division line is divided by the panel line as much as possible.
★ The inside of the cockpit and other details are precisely reproduced by laser engraving.
★ The small holes lined up in the splitter vanes are also reproduced by engraving.
★ The inside of the heat exhaust hole in the abdomen of the aircraft and the inside of the leg storage [undercarriage bay] are also precisely reproduced.
★ The canopy can be opened and closed. The closed canopy is a separate part.
★ The horizontal stabilizer is designed so that the mounting angle can be easily and accurately fixed.
★ The heat-resistant plate on the tail is a separate part. Can be assembled after painting.
★ Total length about 266mm,total width about 164mm, total height about 69mm when completed ★Number of parts 156 points + decal
FP41 - US Air Force F-4E fighter (early model)"Vietnam War" – 1:72
Please remember, when contacting retailers or manufacturers, to mention that you saw their products highlighted here – on Aeroscale.