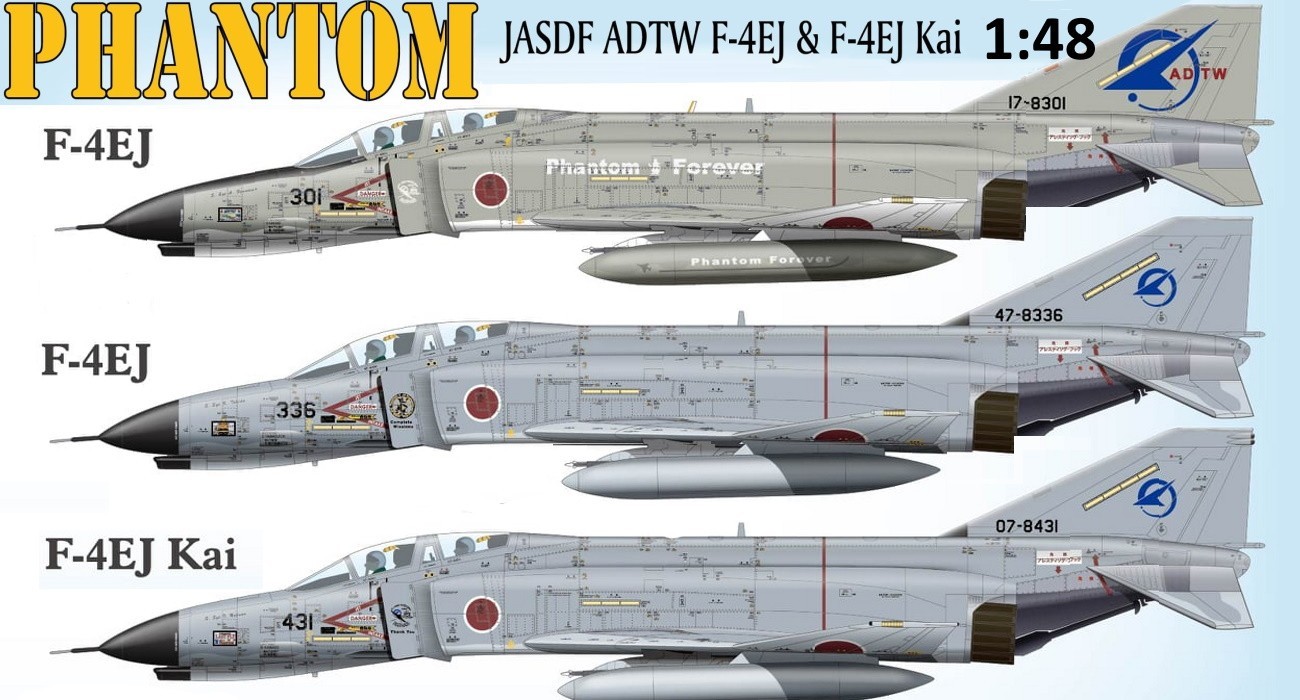 "On March 17, 2021, JASDF ADTW [Air Development and Test Wing], remaining three Phantom made their last flight at Gifu Air Base with the retirement of the airframes 17-8301(F-4EJ), 47-8336(F-4EJ) and 07-8431(F-4EJ Kai). DXM Decals will launch decal set for these three aircrafts special marking in the day on March 17, 2022.
Phantom Forever, Cheers!"....................................DXM

To fit the Hasegawa and Zoukei Mura 1:48 F-4EJ 1:48 kits
21-4153 - F-4EJ ADTW JASDF – 1:48

Please remember, when contacting retailers or manufacturers, to mention that you saw their products highlighted here – on AEROSCALE.