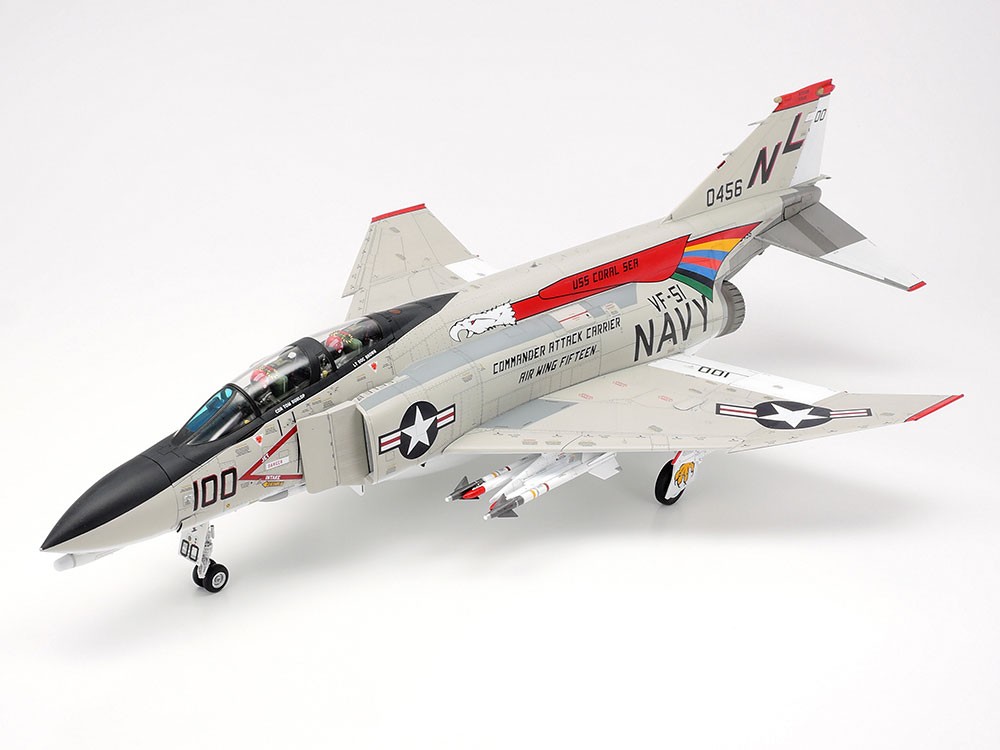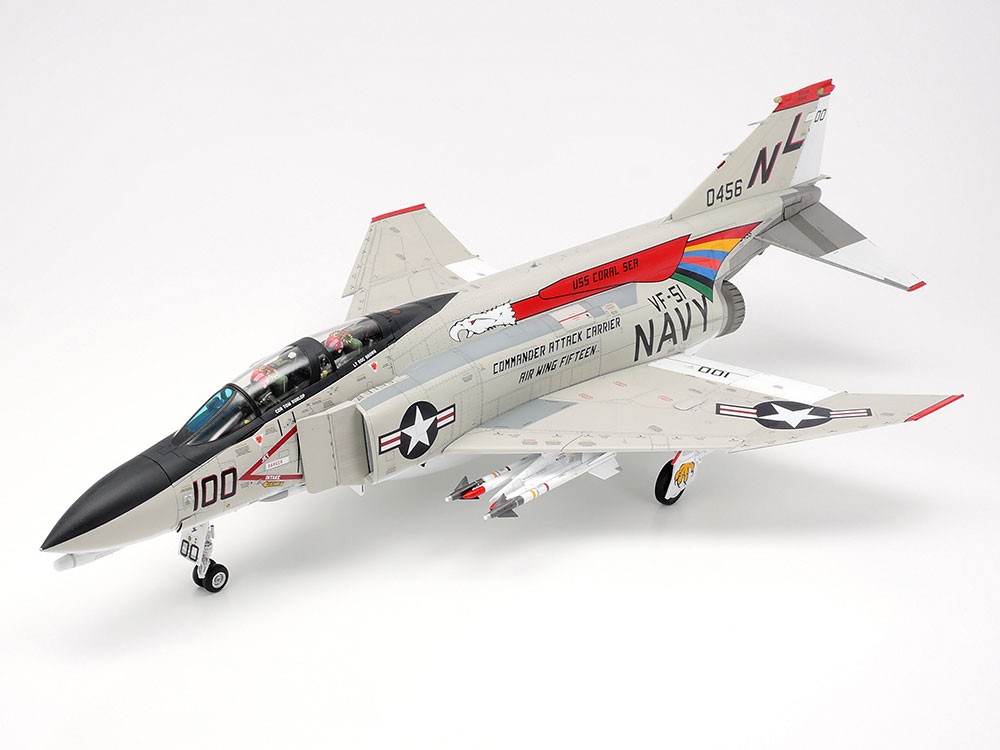 McDonnell Douglas™ F-4B Phantom II™ 
Item No - 61121
Scale - 1/48th
About the Model
This is a 1/48 scale plastic model assembly kit. Fuselage length: 370mm, wingspan: 244mm. 
★Exhaustive studies of the actual aircraft enabled this precise recreation of the distinctive form. 
★The parts breakdown offers ease of assembly. 
★J79-GE-8 engine nozzles, cockpit, and landing gear bays are realistically recreated. 
★Choose between folded and extended wingtips. 
★One-piece horizontal stabilizer right and left sides move in concert. ★Choose between open and closed canopy, and extended and retracted refueling probe/boarding ladder. 
★Different types of antennae and cockpit consoles can be chosen depending on the marking option selected. 
★Air-to-air missiles (AIM-7E Sparrow and AIM-9G/H Sidewinder) and two types of drop tanks are included. 
★Includes 2 sitting crew figures, 3 marking options, and masking stickers.
Legendary Aircraft
The deployment of the F-4 Phantom II started in the early 1960s and over 5,000 were manufactured during its production run. The F-4 Phantom II was operated by not only the Navy and Air Force in America, but also other countries on account of its long range and superlative loading capacity. In 1952, the Navy desired a supersonic aircraft and while the F-8 Crusader produced by the Vought Aircraft Industries, Inc. was employed, the McDonnell Aircraft Corporation continued to develop a two-seater interceptor with powerful dual engines. This aircraft equipped four each of AIM-7E Sparrows and AIM-9G/H Sidewinders, and was officially adopted as the F4H-1 in December 1958 (which was later renamed the F-4A). The F-4B's production started in 1961 and its delivery began with the Fighter Squadron VF-74. In 1965, two F-4Bs shot down two North Vietnamese MiG-17 each, but the most enemy kills in the early stages of the Vietnam War were carried out by the F-8. However, from Operation Linebacker in 1972 onward, F-4 deployment increased and it was operated for air-to-ground strikes. After that, various kinds of F-4 aircraft were developed and some have even been in service with some countries for half a century.
Please remember, when contacting retailers or manufacturers, to mention that you saw their products highlighted here - on AEROSCALE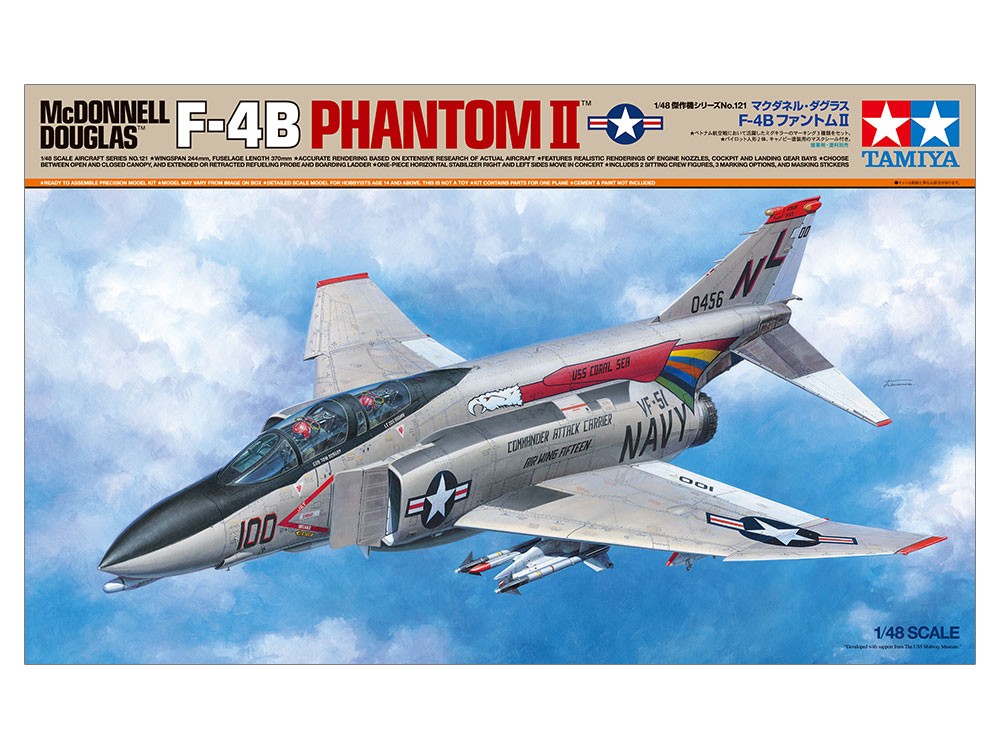 Extensive research enabled this highly accurate kit recreation of the F-4B. This image shows the VF-51 "Screaming Eagles" marking option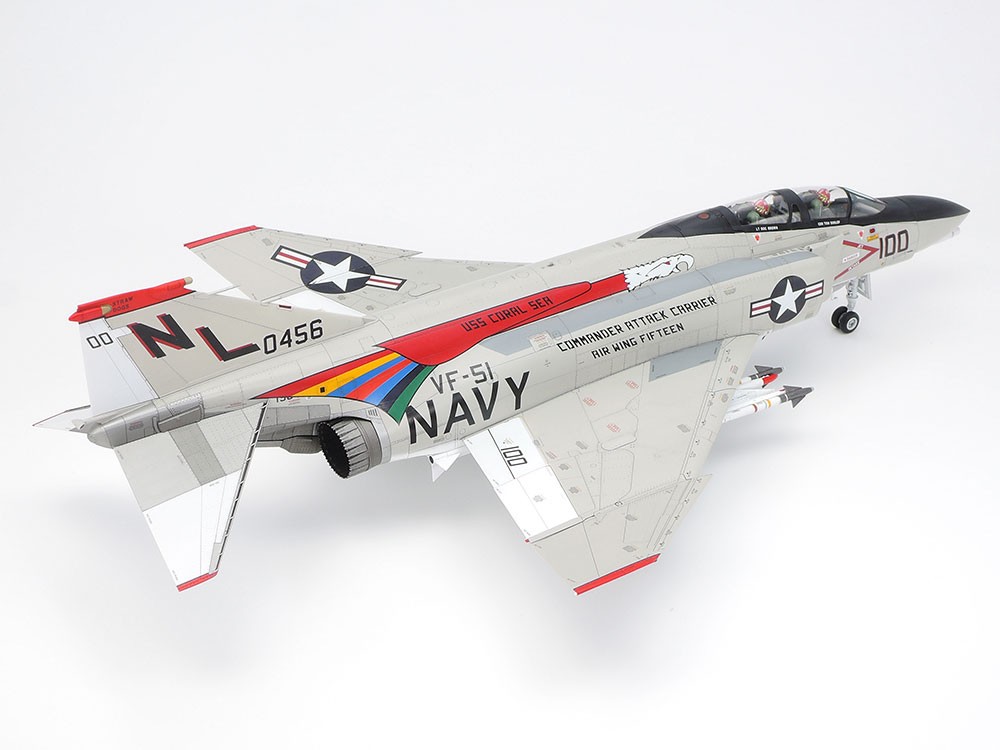 The kit can be assembled with wingtips folded or extended. This image shows the VF-111 "Sundowners" marking option applied to the model.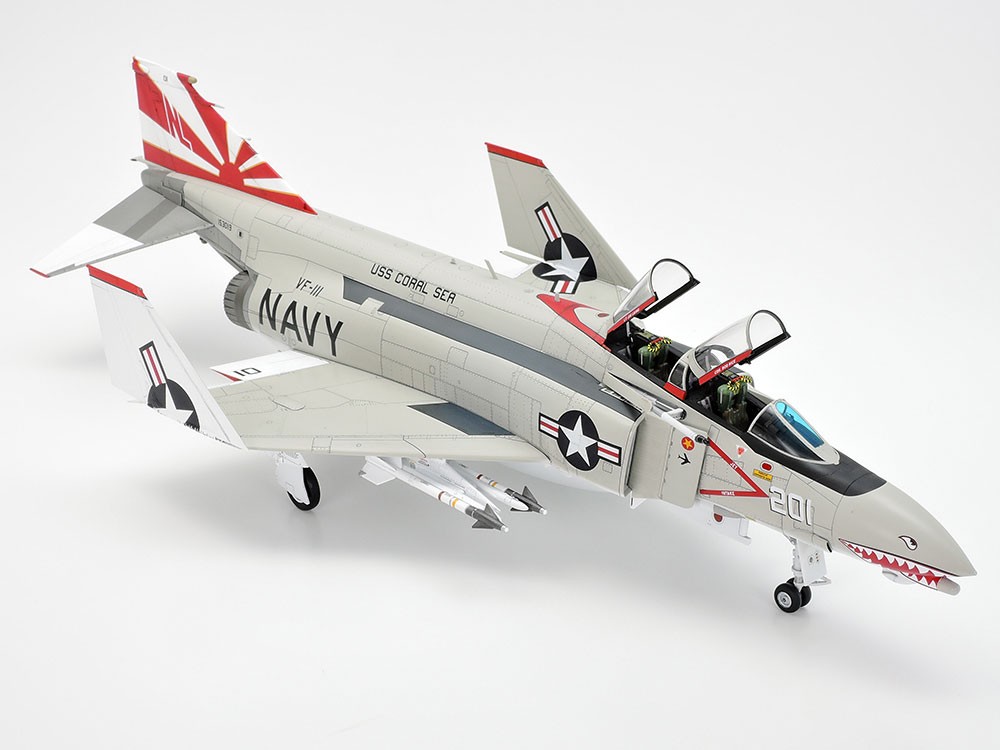 The folded wingtips feature realistic renderings of wing cross-section details such as hinges.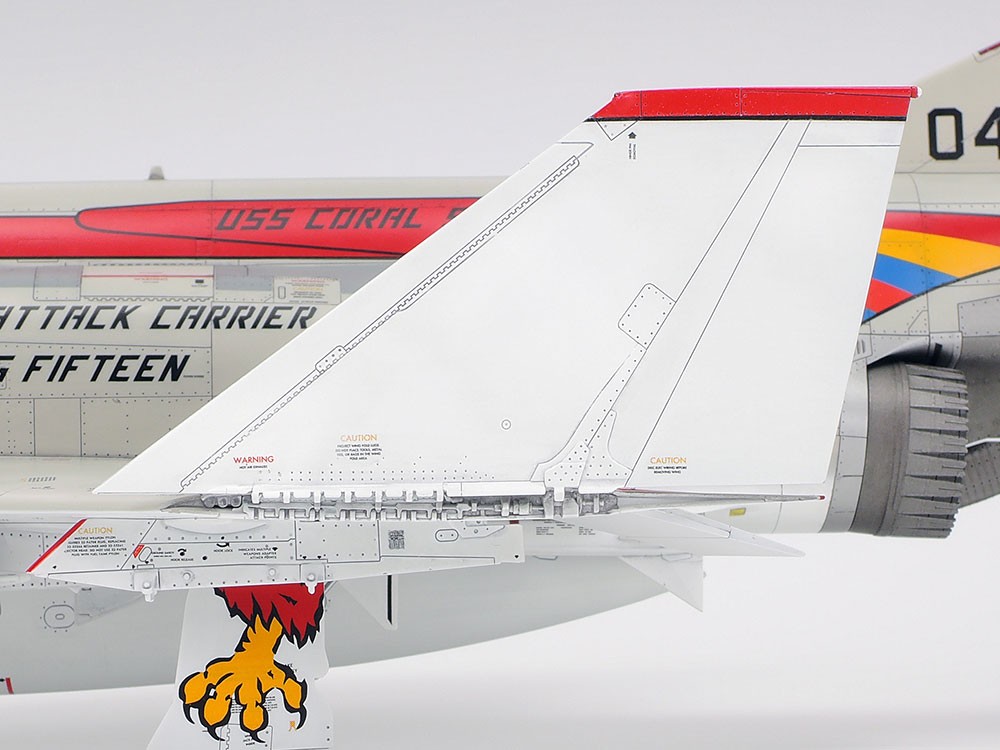 One-piece horizontal stabilizer facilitates easy and accurate assembly, and recreates actual movement using poly caps.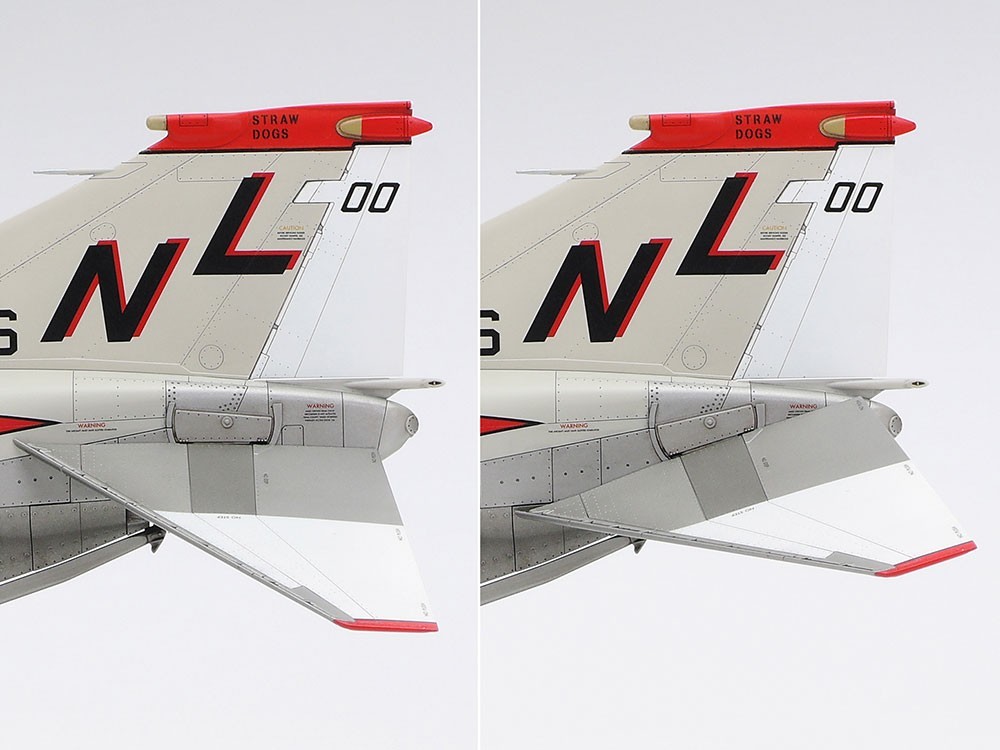 The canopy cross section is realistically captured by the use of slide molded parts, and complex air intake areas are impressively recreated.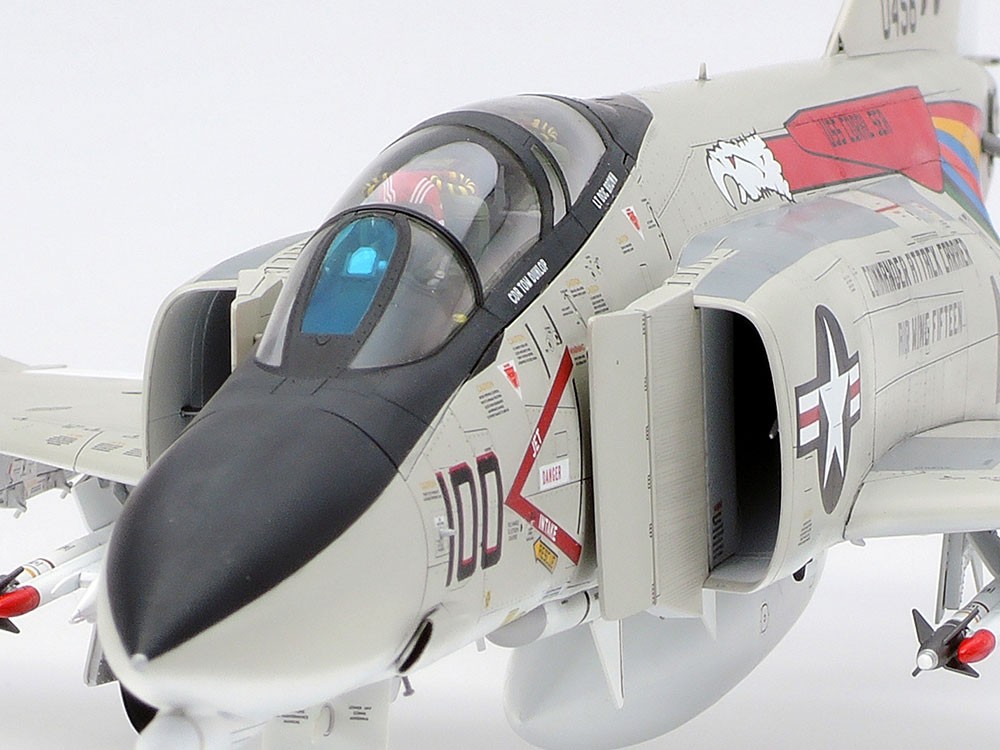 Choose between open and closed canopy, as well as extended and retracted boarding ladder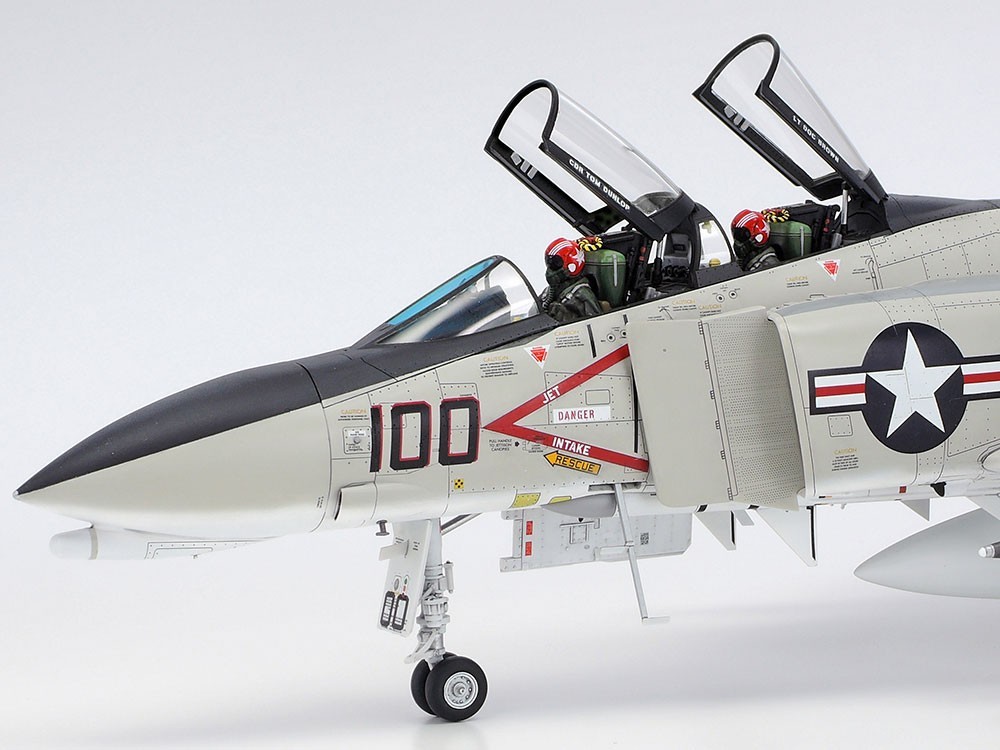 Comes with figures depicting seated pilot (left) and Rader Intercept Officer (RIO) (right).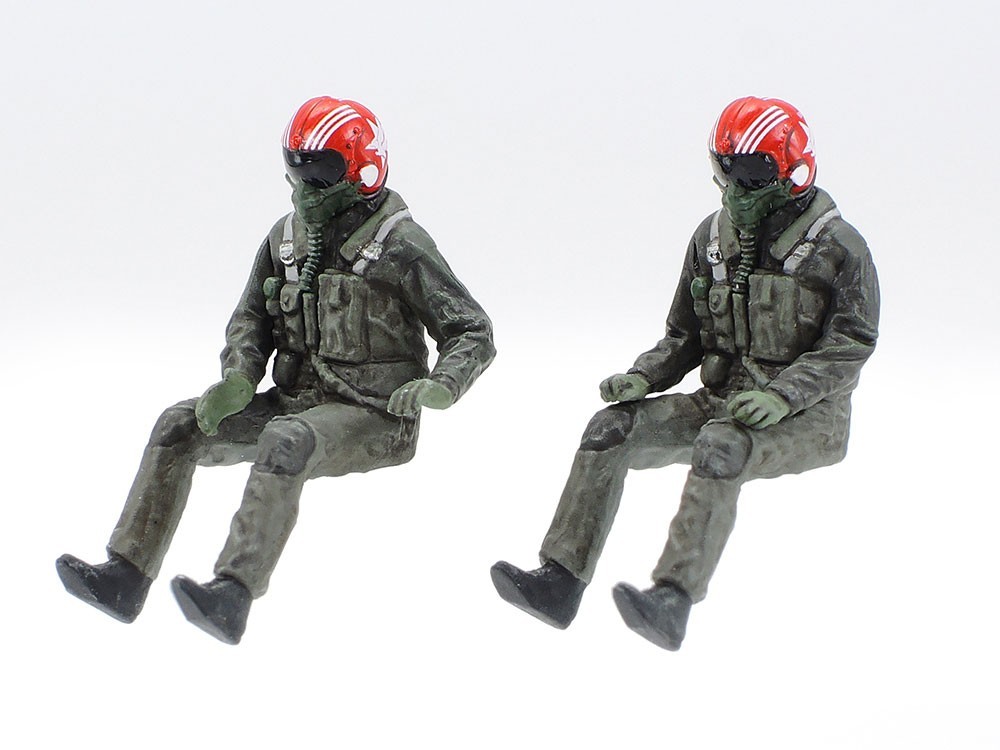 Ejector seats are also accurately captured. Choose between extended or retracted refueling probe.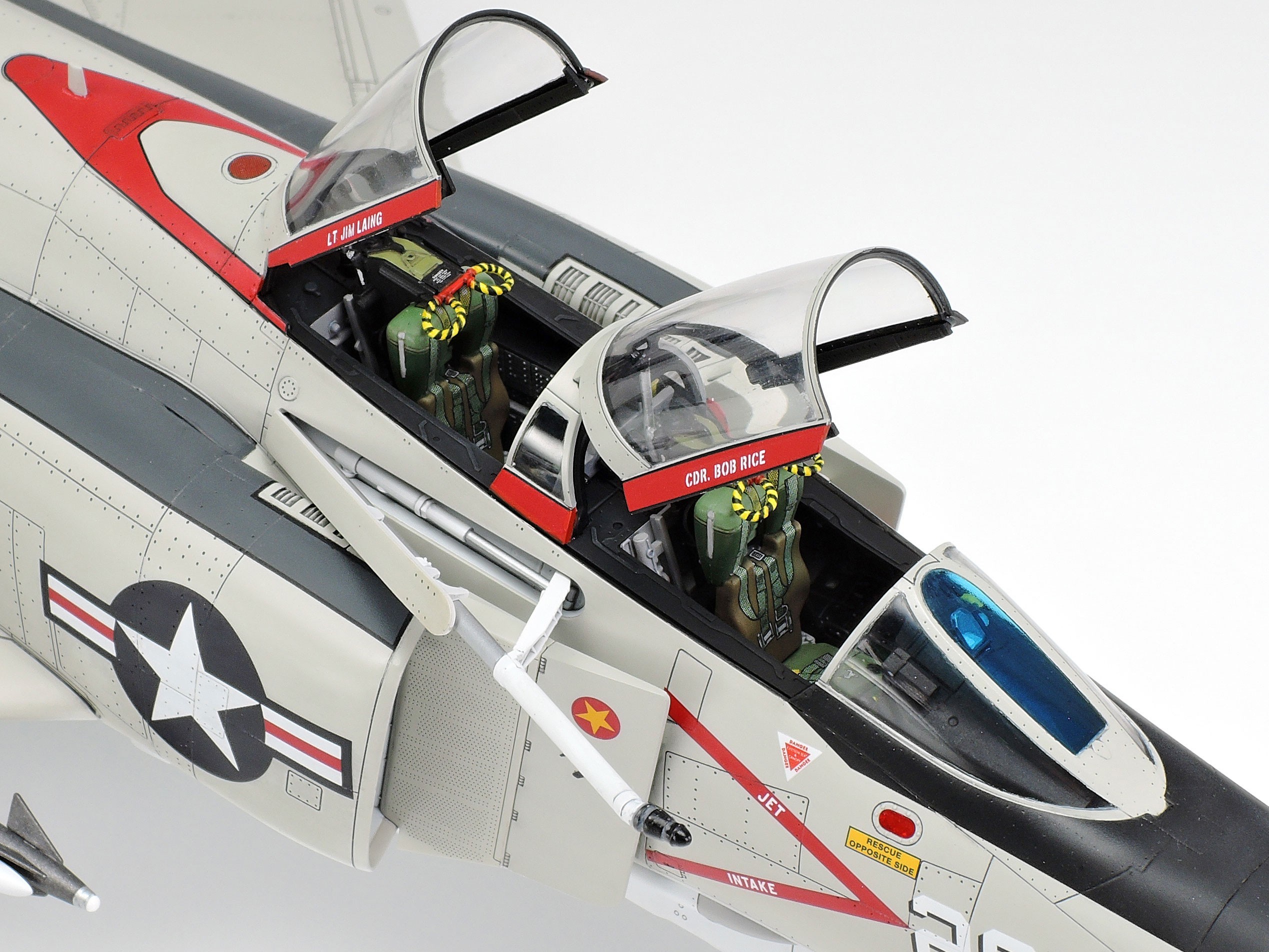 Features realistic pilot position, and aft station with instrument panel. Choose parts to depict consoles depending on the marking option.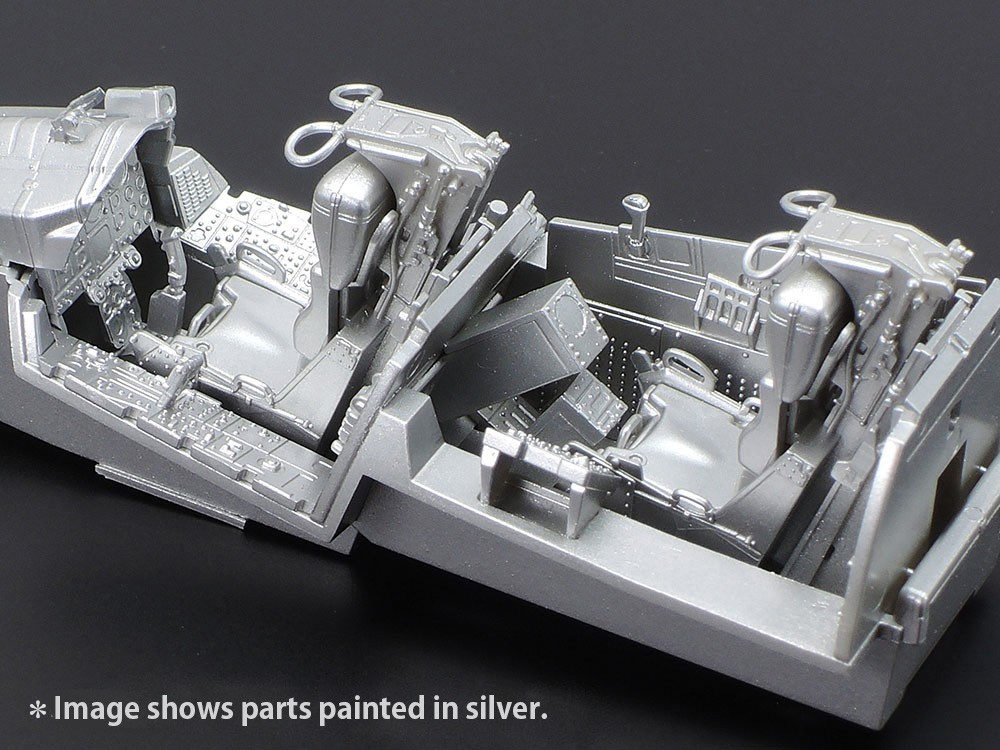 Radome undersurface chin pod offers two options - standard type and that with APR-30 antenna sensor depicted.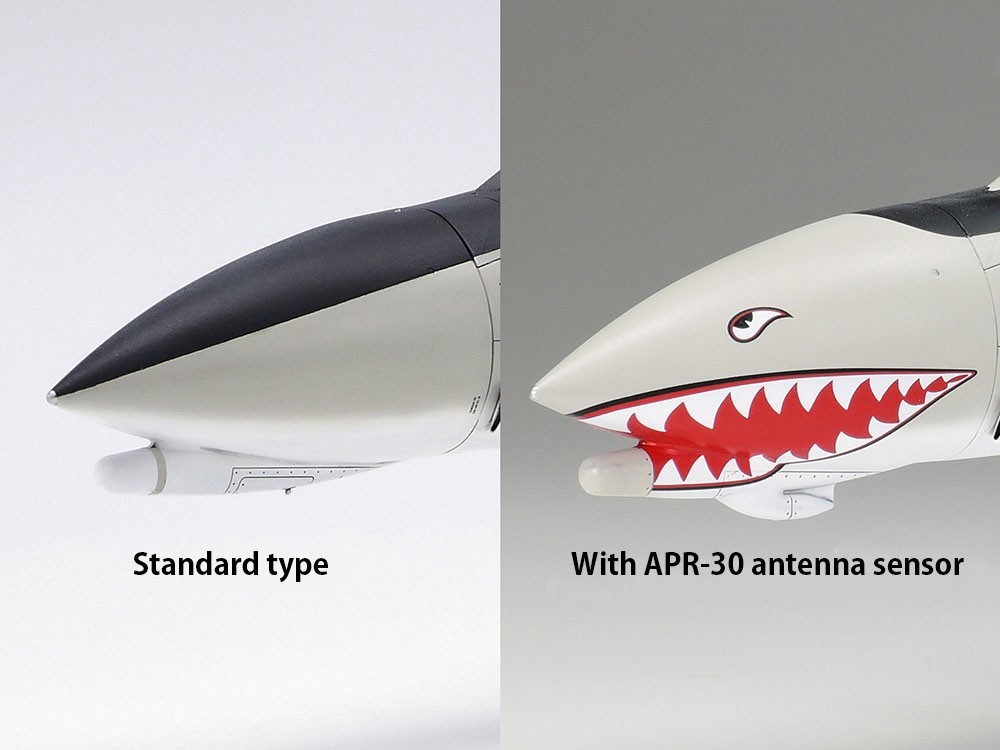 Four each of AMI-7E Sparrow and AIM-9G/H Sidewinder air-to-air missiles are included.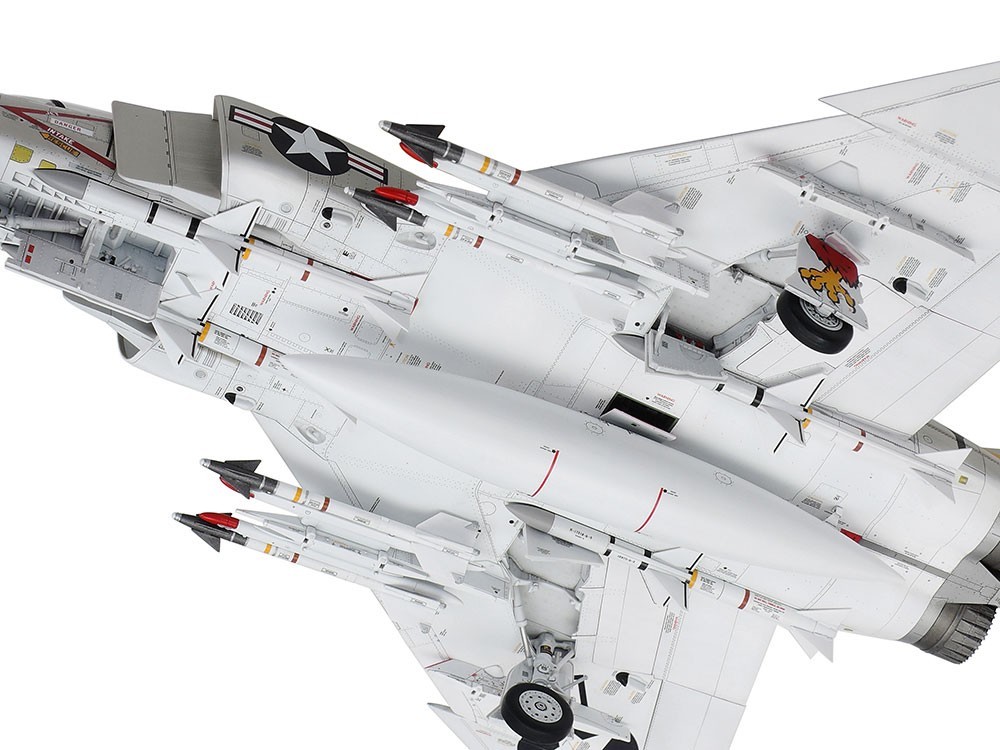 Choose between open and closed wind speed brakes, plus up and down flaperons.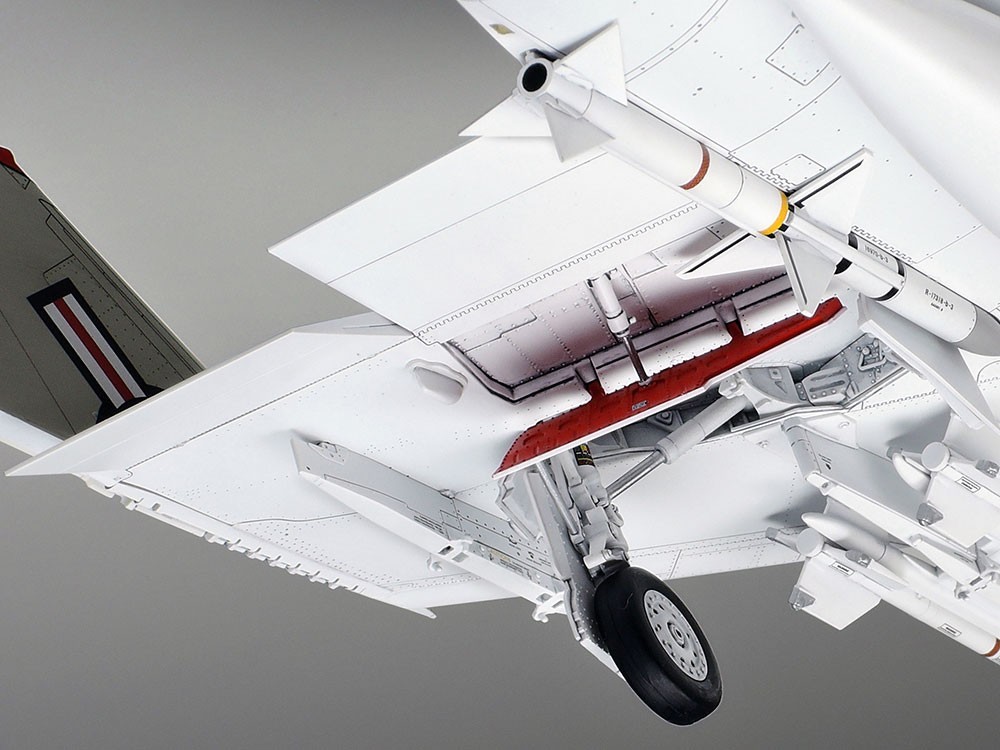 Comes with one center drop tank (600-gallon) and two outer wing drop tanks (370-gallon).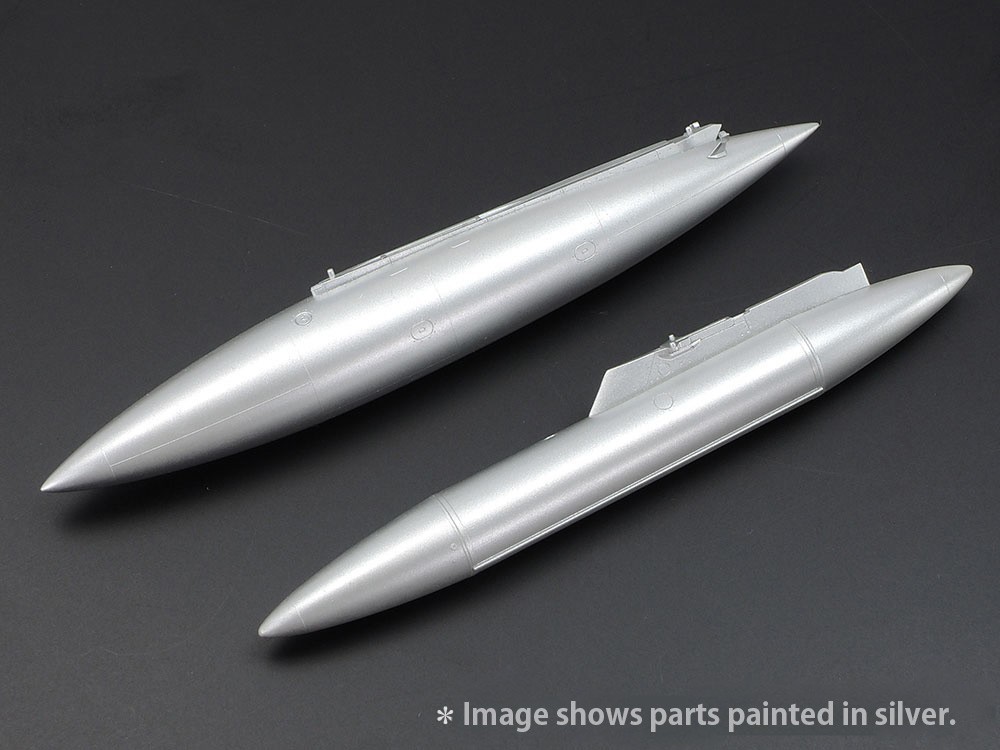 Minutely detailed nose landing gear bay is firmly attached to fuselage thanks to long rear section on the part.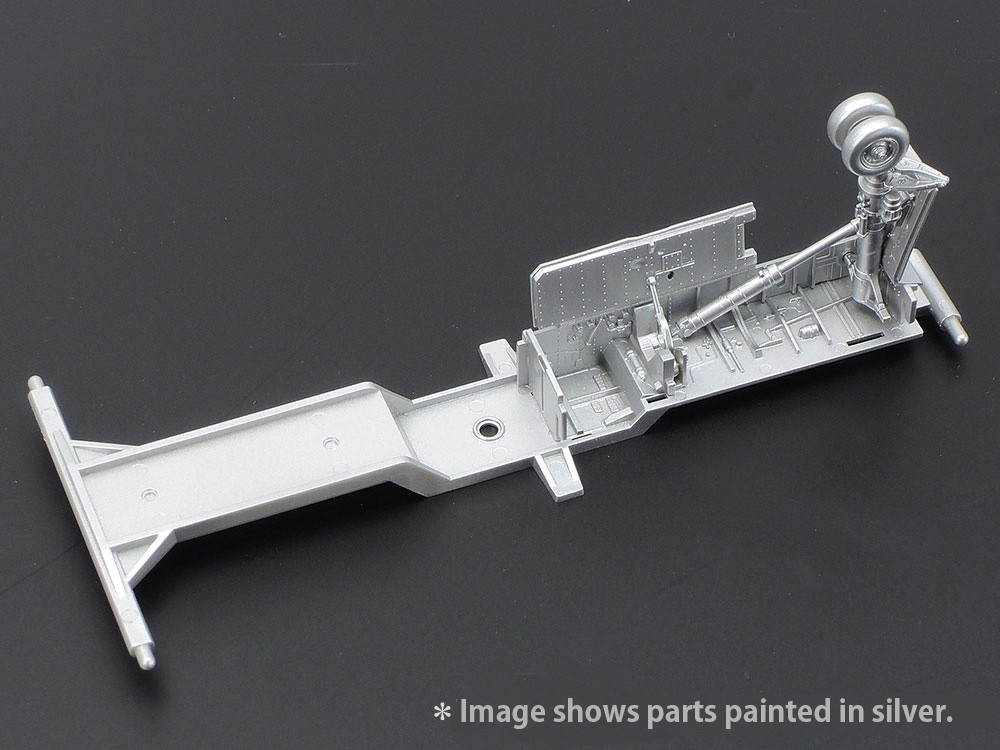 The spar prevents wings from deforming and allows easy assembly. Engine sections visible from the air exhaust outlet doors are depicted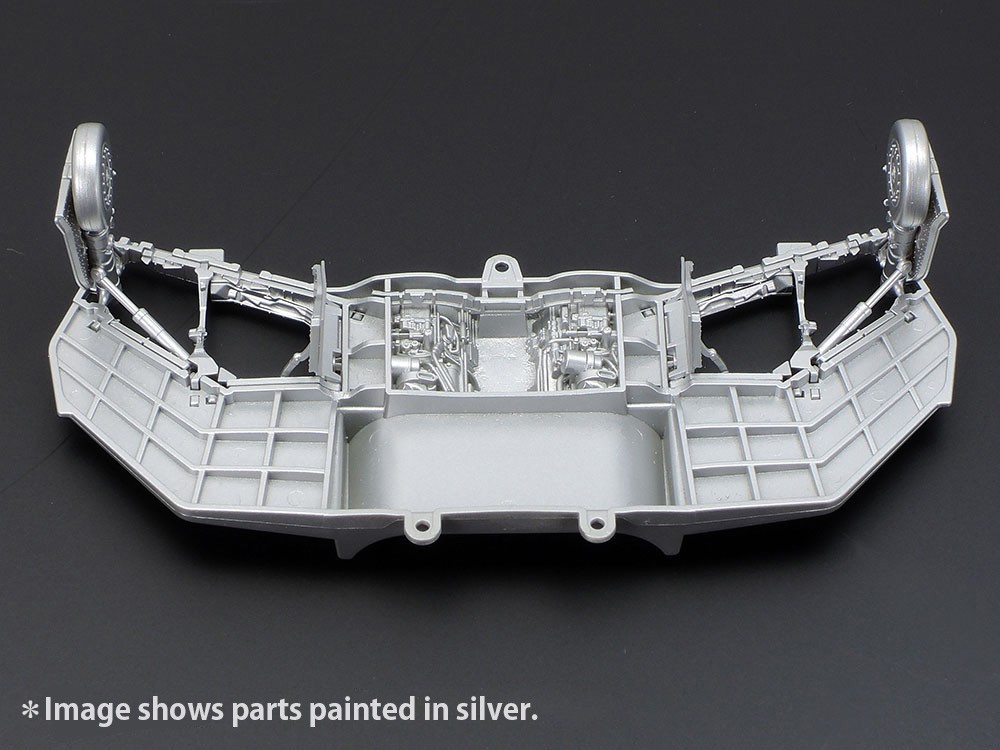 The high mobility J79-GE engines include realistic renderings of nozzle interiors.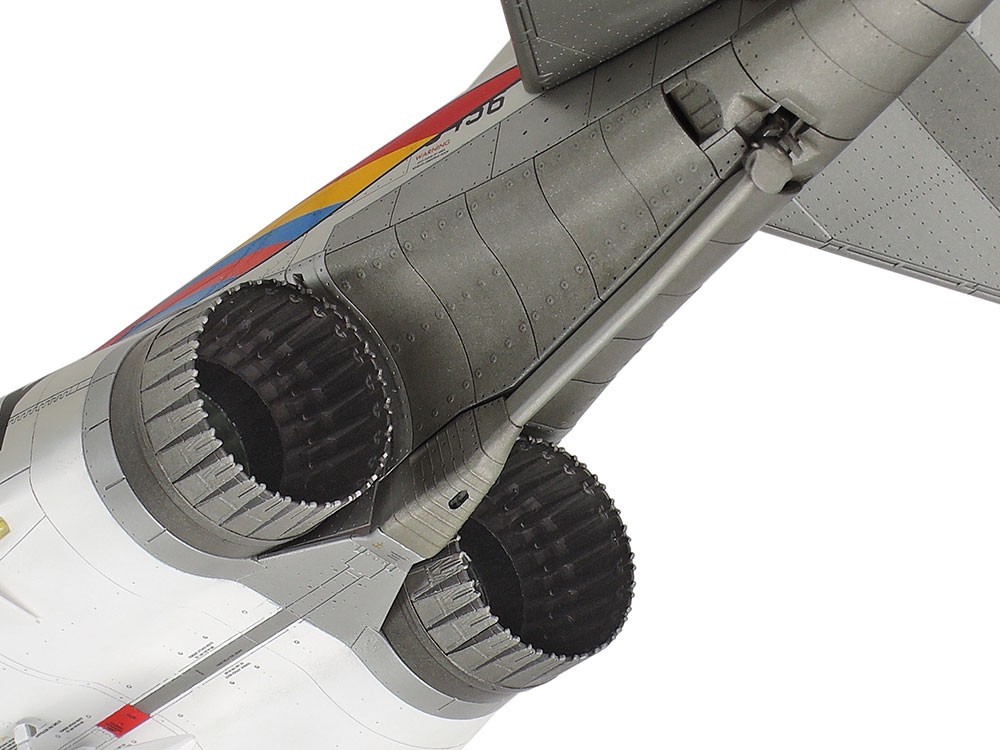 The engine nozzles are spread into 6 pieces for a highly realistic end result.
Finely recreated panel lines and rivets give a sophisticated image to the model.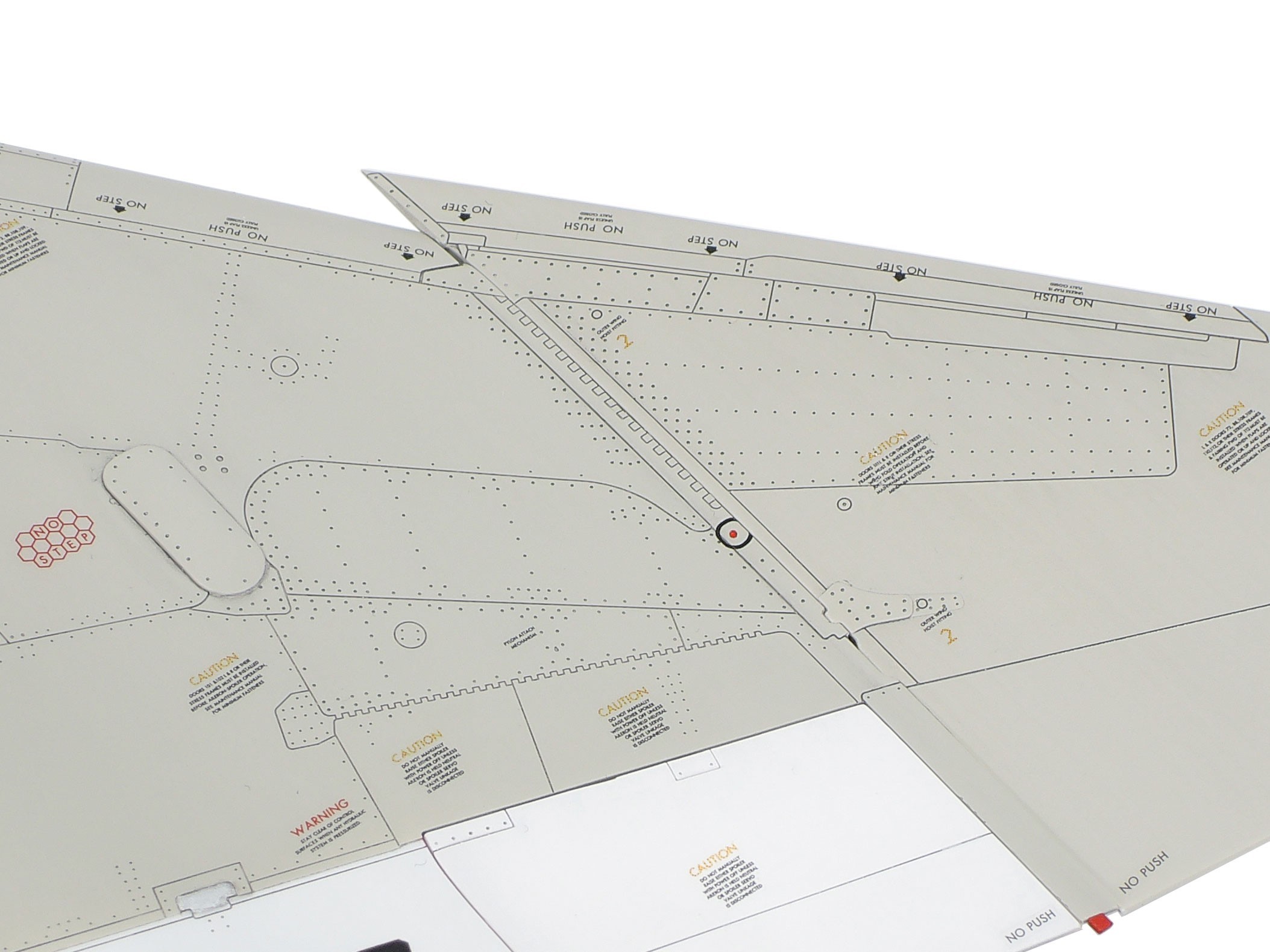 Comes with three marking options recreating Vietnam War-era aircraft.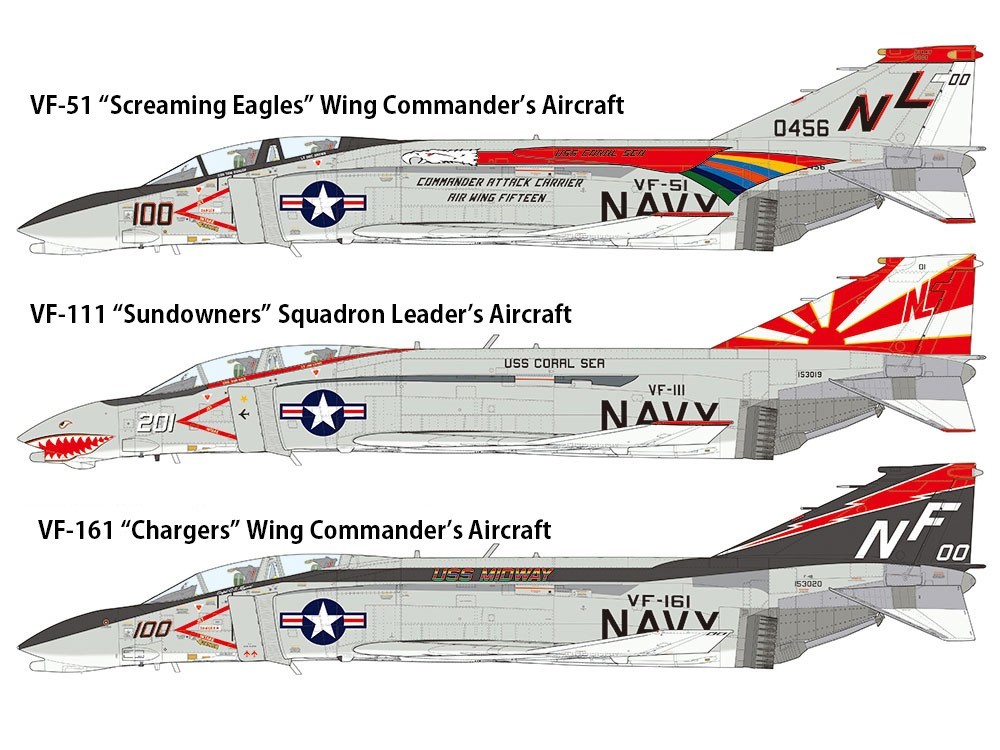 Inside the box, modelers will find a comprehensive decal sheet plus masking stickers to aid with the canopy paint job.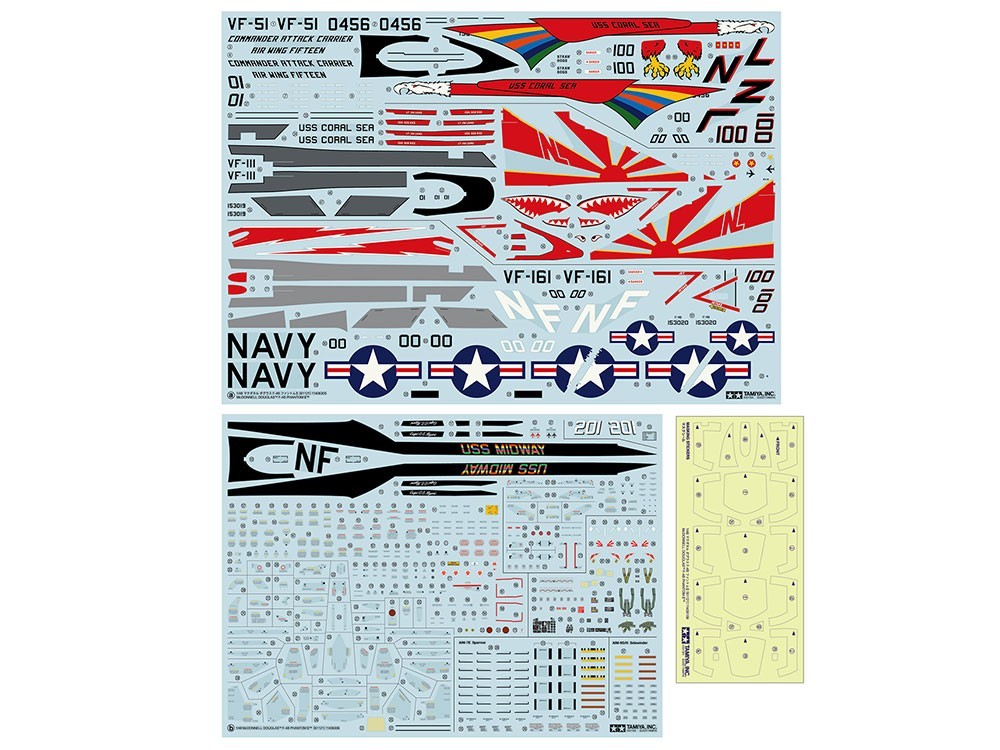 A full color, full size painting guide is included to ensure that you have all the information needed to accurately finish your very own masterpiece.