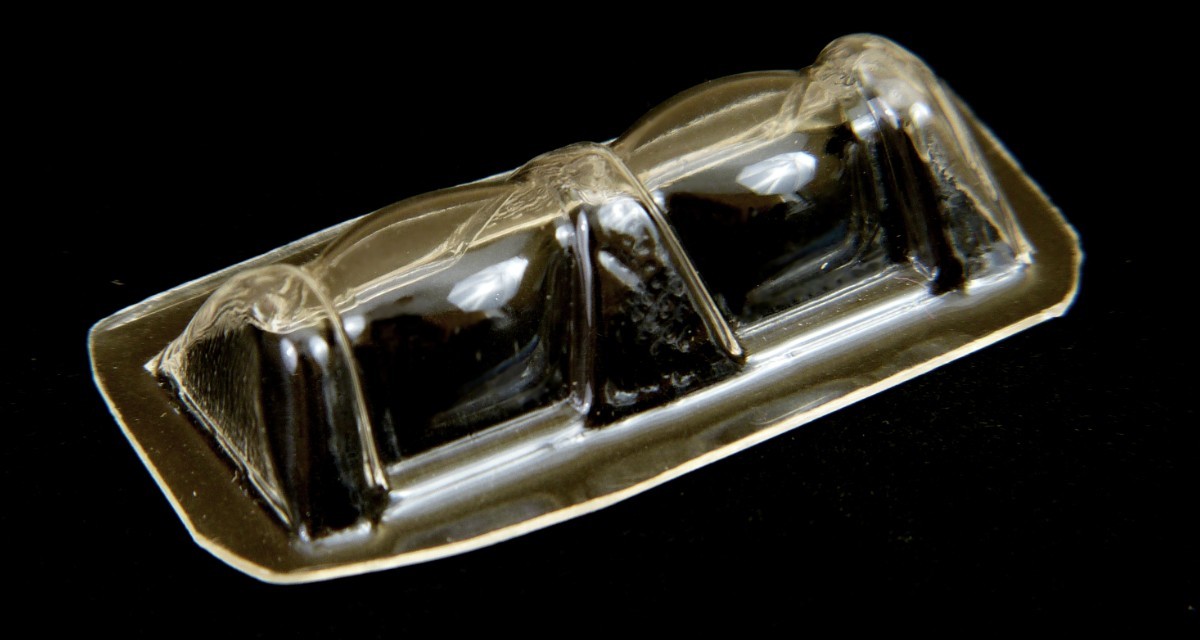 The classic bulged Spitfire canopy causes two problems in kits. Firstly, it really needs a two-part mould to get the bulge correct - and that means a seam to clean up - and, secondly, normal kit parts are usually too thick to display open properly because they end up sitting unrealistically high on the rear decking.
Barracuda Studios have solved both issues with a pair of beautifully clear vacuum-moulded canopies. The parts are nominally aimed at Eduard's 1:72 Spits, but should work fine with kits from other manufacturers too. The canopies arrive in a simple zip-lock bag with a card backing, and the moulding is designed with raised "buffers" to protect the canopies in transit. The canopy frames are crisply defined and the parts should look excellent when fitted.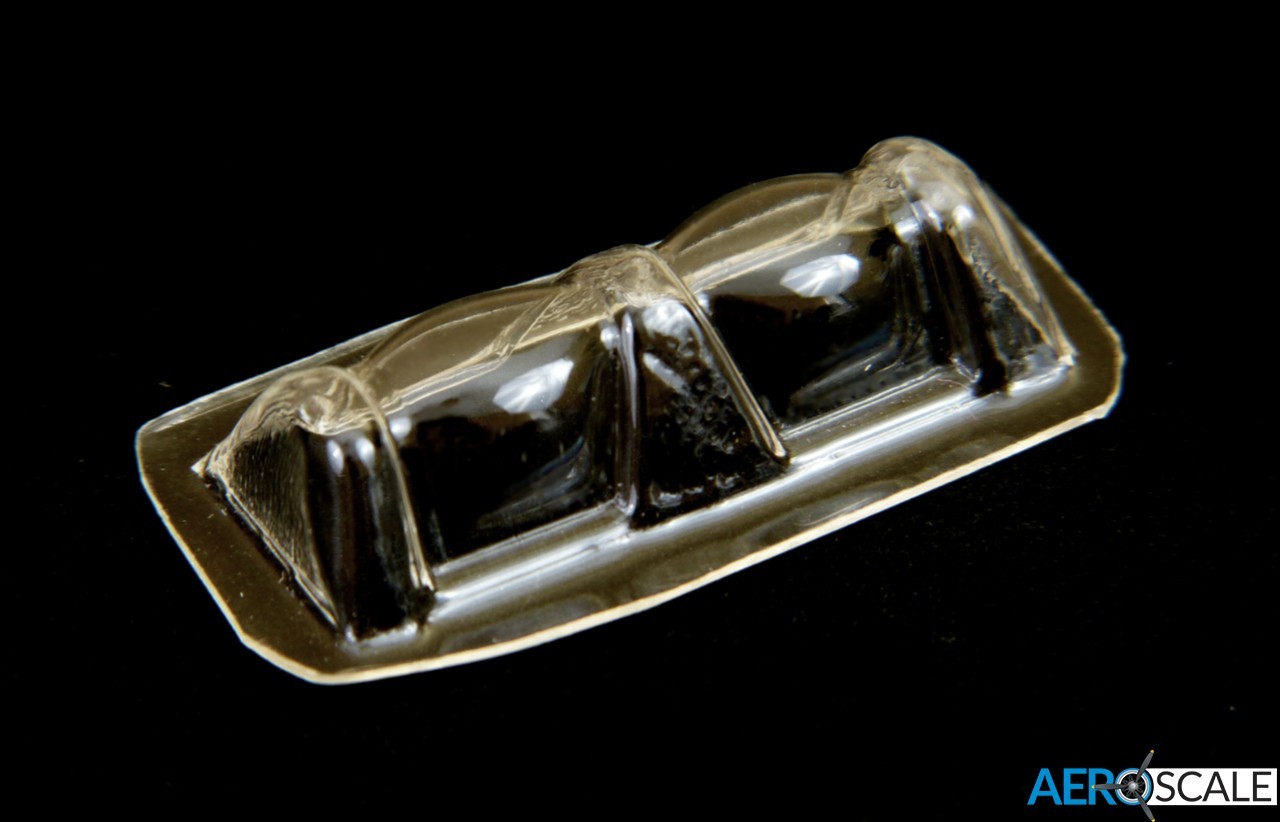 No instructions are included, so beginners should take extra care. Use a fresh scalpel blade (or similar) to score gently around the canopies, leaving a little excess plastic. Don't rush - and don't try to cut right to the line. Once you've separated the parts, use a fine file to sand away the excess.

Conclusion
This is another excellent upgrade set from Barracuda Studios that will make a real difference if you intend to build your Spitfire kit with the canopy open.
Item #BR72455 is available now from Barracuda Studios - Price: $5.95
Many thanks to Barracuda Studios for the review sample.
Please remember, when contacting retailers or manufacturers, to mention that you saw their products highlighted here - on AEROSCALE