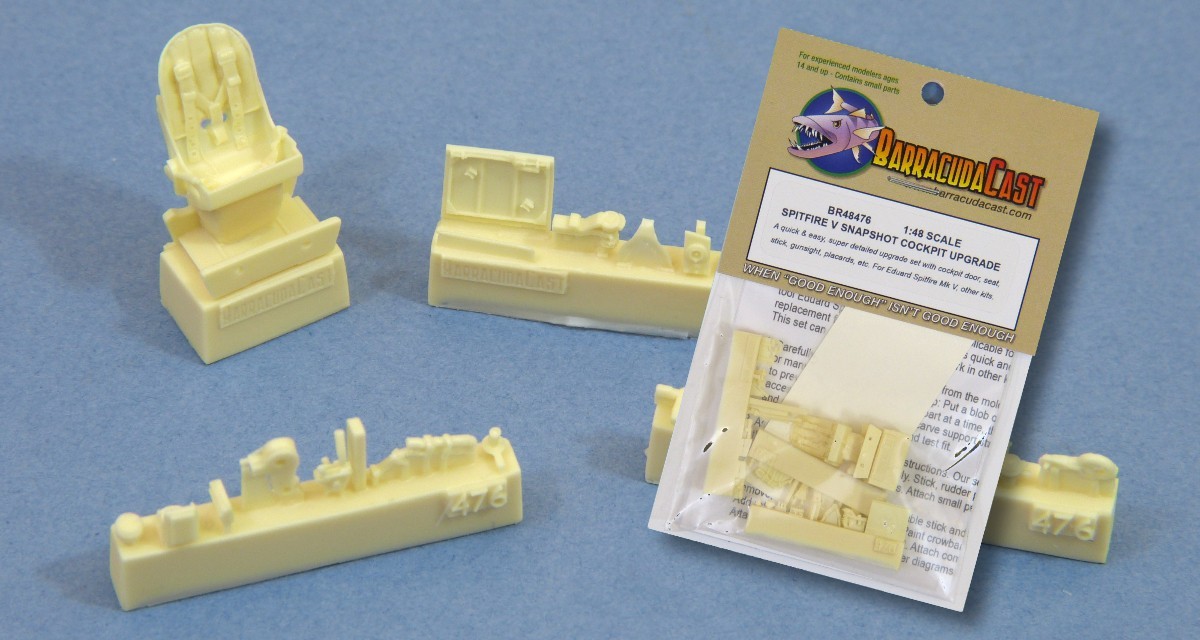 It may seem odd to talk about upgrading the the cockpit in an Eduard Spitfire, because the kits are already excellent straight from the box, but you know you're in for a treat with any set designed by master modeller Roy Sutherland.
So it is in this case, with 22 exquisite and flawlessly cast resin parts, backed up by a sheet of decals for placards and instrument faces.
The upgrade arrives in a simple re-sealable bag on a card backing, and comes complete with a comprehensive set of instructions.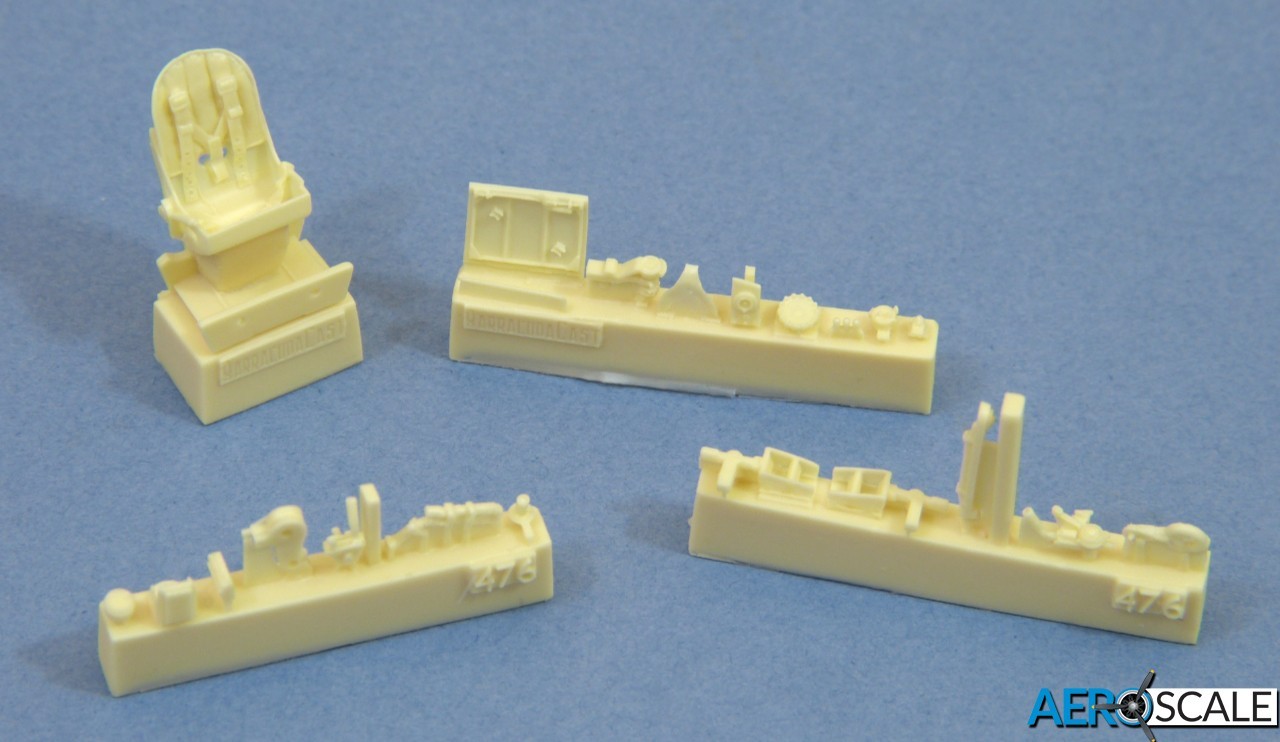 The detail on the parts is simply fantastic, and the end result will be a wonderfully busy "office". The parts are attached to casting blocks and some are very delicate, so extra care will be needed removing them. The instructions actually include a neat tip for preventing small parts getting devoured by the infamous carpet monster which I haven't seen before - using a little blob of "sticky-tack" to keep them semi-in place while you cut through their casting points.
All the main equipment for the fuselage sides is included - undercarriage selector, a choice of throttles, IFF control, radio selector, elevator trim wheel, signal lamps control, oxygen hose, spare bulbs for the gunsight etc., plus a new two-part positionable control column and new rudder pedals. There's a new cockpit entry door, complete with a separate crowbar and, probably the star of the show for many, a new seat with an integral harness. This will look superb with careful painting, because there's no denying the harness is much more realistically draped than can be achieved easily with rather stiff photoetched belts.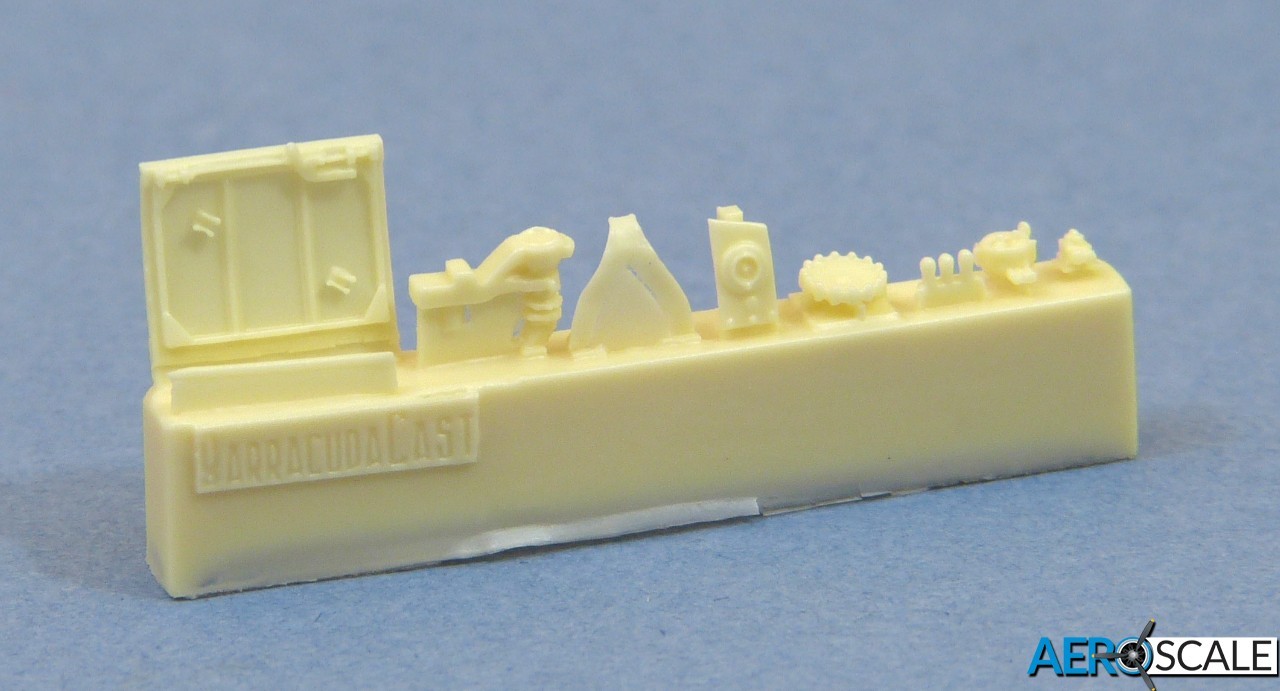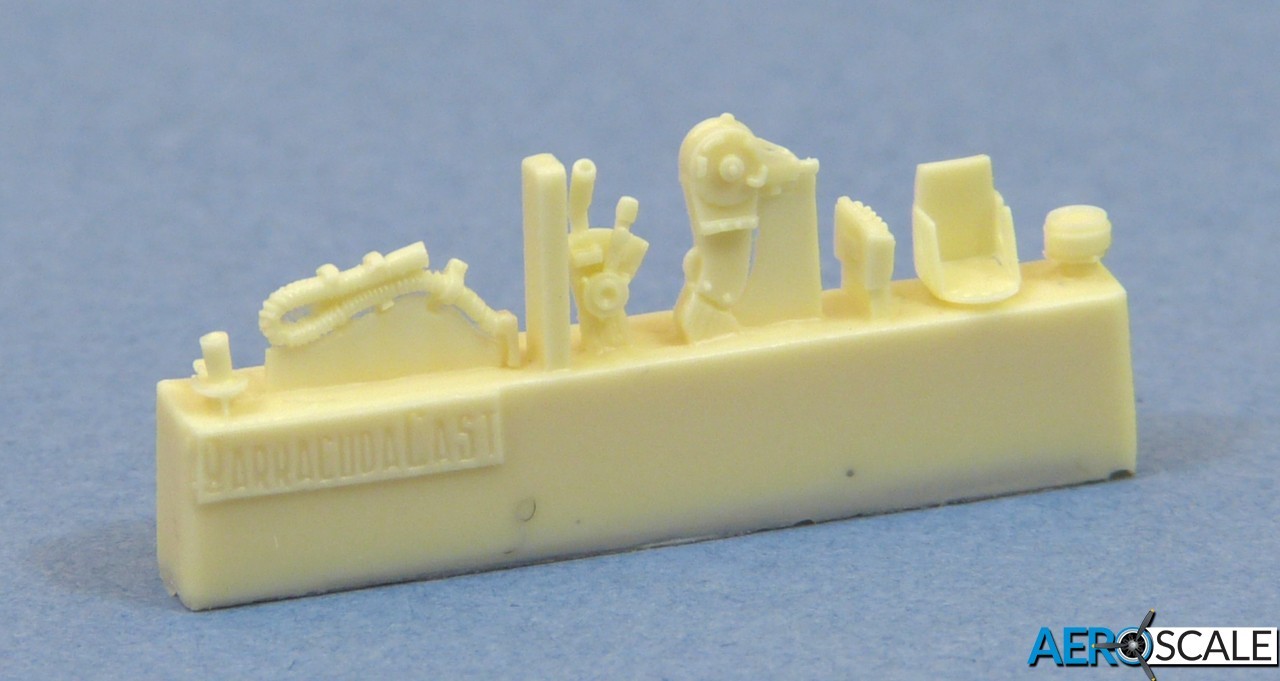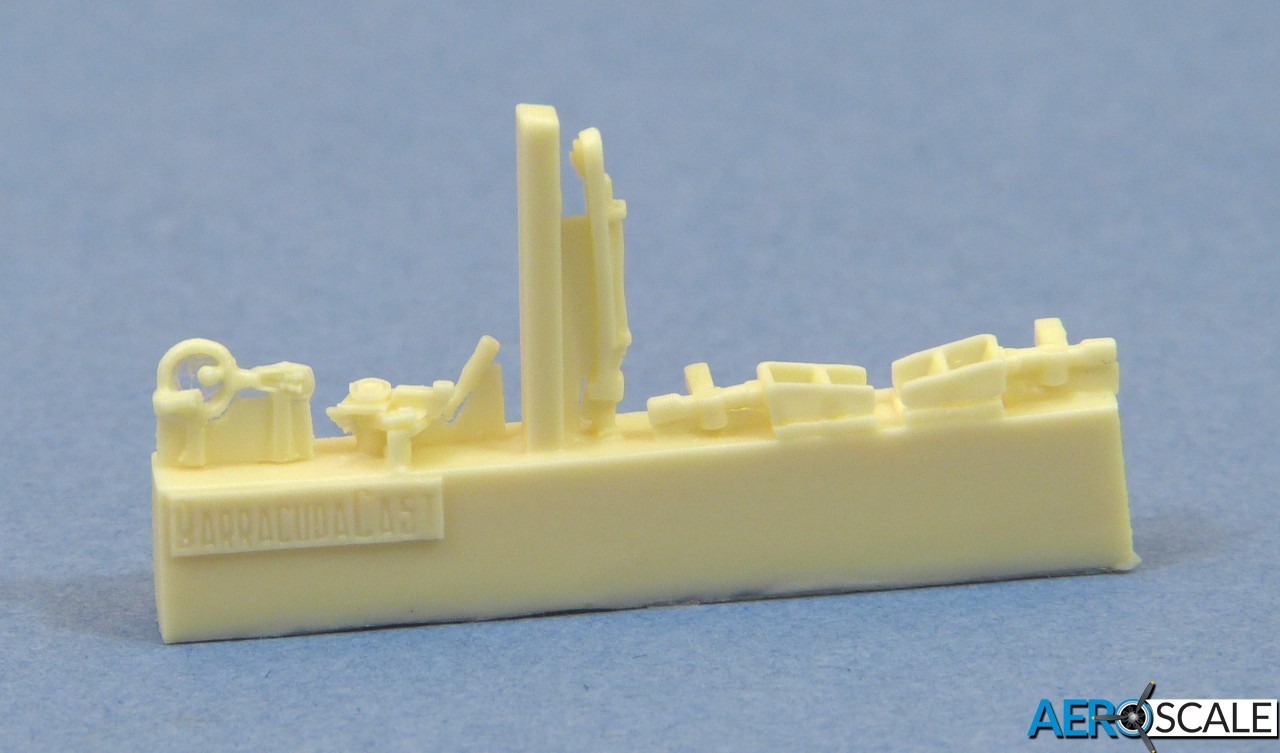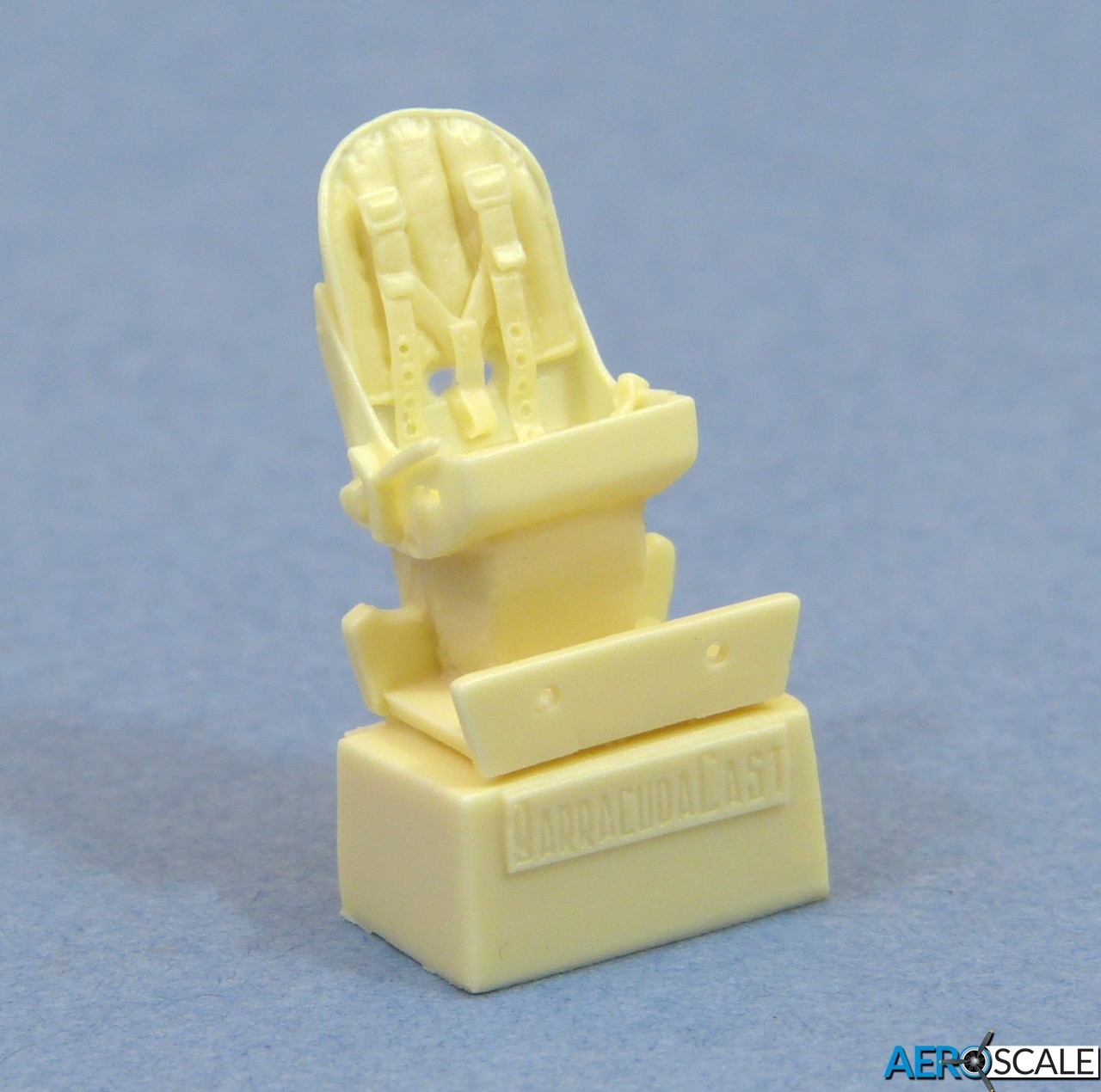 As noted above, the decals provide numerous placards to dot around the cockpit and, while the set doesn't include an instrument panel, there are also decals that you can use with the kit panel. All the decals are pin sharp in register and have virtually no excess carrier film, so positioning the instrument faces will be simple without having to resort to a punch and die set.

The construction guide is very well done, with clear step-by-step instructions and colour photos of each stage. The photos show where cabling can be added using lead wire (not included).

Conclusion
This is another excellent set from Barracuda Studios. It's obviously not intended for beginners, but modellers with a bit of experience shouldn't have problems - basically, if you can handle Eduard's Profi-PACK Spitfire itself, you should have no trouble with this upgrade. While it's designed for Eduard's kit, it also should work fine with other manufacturers' Spits with minimal extra work.

Set #BR48476 is available now from Barracuda Studios - Price: $14.95
Many thanks to  for the review sample.
Please remember, when contacting retailers or manufacturers, to mention that you saw their products highlighted here - on AEROSCALE