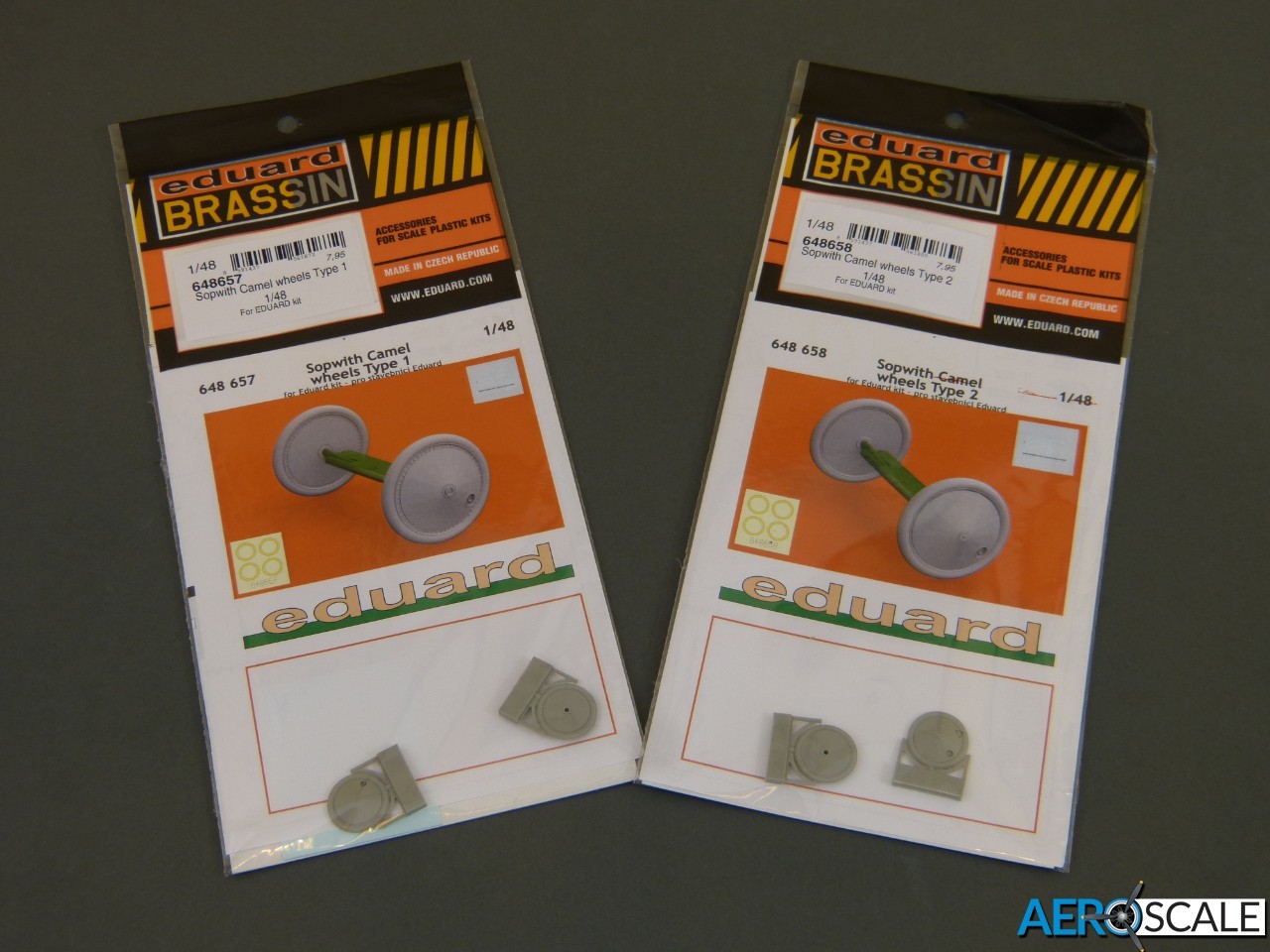 I was already impressed by the styrene wheels included with Eduard's new Camel, but these Brassin replacements really do take things to the next level. Just as with the kit parts, two types of wheel are offered – the primary visual difference being the size of the covering for the spokes and, consequently, whether lacing is visible around its circumference.
The resin wheels particularly score over the original styrene ones with the Type 1, where the lacing is much more finely rendered, while both types even feature a tiny inflation point visible in the opening in the outer cover.
The sets share a sheet of decals for Palmer Cord Aero Tyre sidewall text, plus a set of washi-tape painting masks.

The small sheet of instructions is neatly produced. There's no surgery required to fit the wheels, and clean-up will be minimal because the casting points are very small.

Conclusion
These replacement wheels are beautifully produced and will provide a worthwhile and affordable improvement over the kit parts. They're simple enough to be ideal for modellers who haven't tried resin upgrades before.
Set #648657 - Sopwith Camel wheels Types 1 and Set #648658 - Sopwith Camel wheels Types 2
are priced identically at £3.59 each. Both sets are available now from Eduard.

Many thanks to Eduard for providing the sample sets.
Please remember, when contacting retailers or manufacturers, to mention that you saw their products highlighted here - on AEROSCALE