Happiness is....
For years I tried to acquire this model.  Eventually I found this kit at a price I could afford.   Recently, for those who would like one without paying collector prices, good news was announced that Atlantis Model Company will be re-releasing several of the Peanuts classic Monogram models from the 1970s. They include Snoopy and his Sopwith Camel, the Red Baron's Triplane and Snoopy and Woodstock playing ice hockey: Happiness is the Return of Beloved Snoopy Models
Monogram released several kits in the Peanuts/Snoopy series including this Sopwith, a Red Baron Fokker Triplane, the hockey kit, a high wire act, Snoopy on a surf board, Snoopy in a Bugatti, and on a motorcycle and sidecar.   A few are pictured below.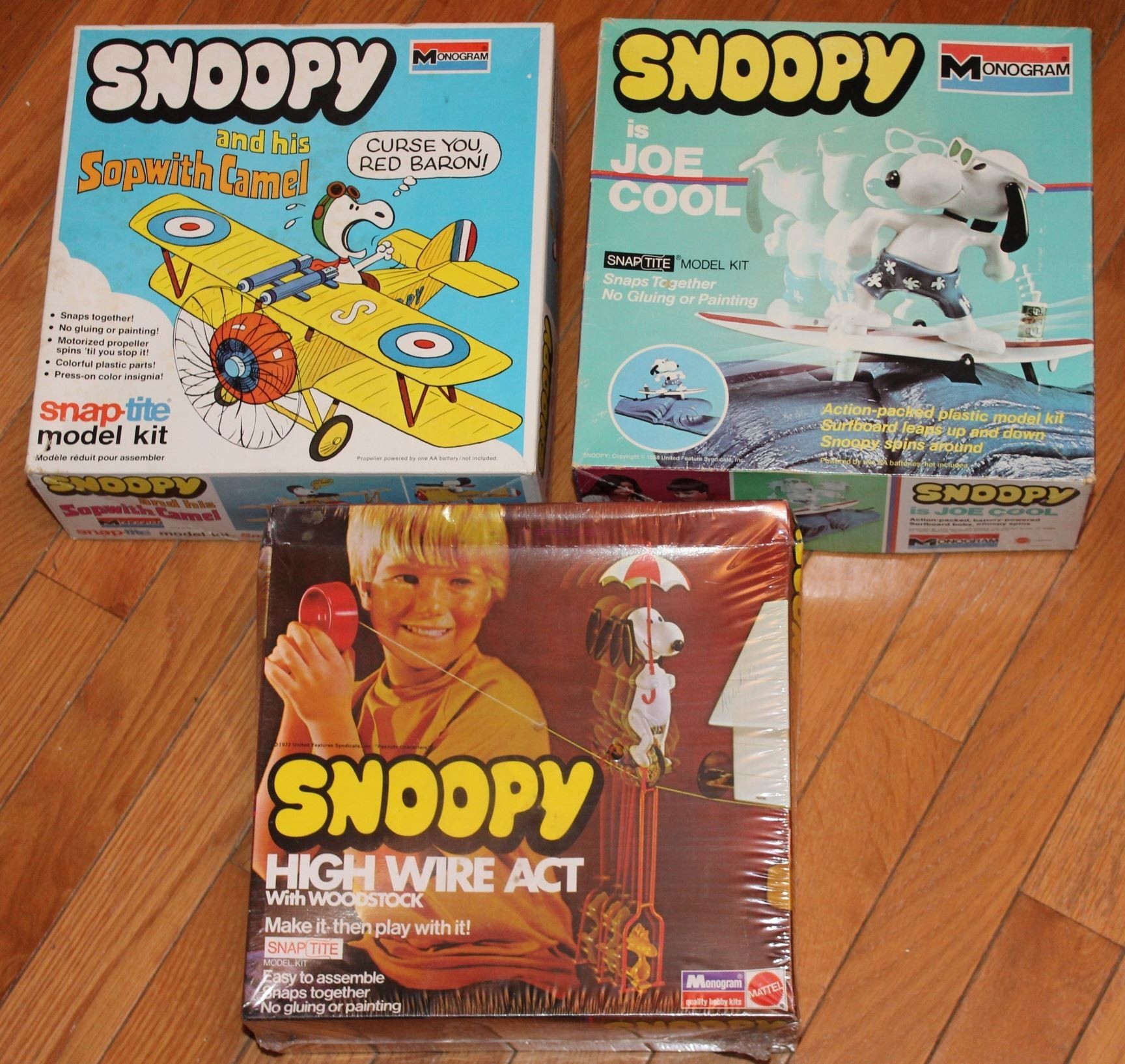 Snoopy and His Sopwith Camel
Without a doubt, this model, Monogram Kit 6779, is the finest model of the Sopwith Camel flown by The World War I Flying Ace ever kitted!  Authentically and accurately molded in the precise colors of Snoopy's fighter, it is also perfectly scaled and shaped to nothing but one's imagination.  Monogram captured the super-secret modifications, such as the twin Vickers machine guns - of which I have found none others so beautifully molded and detailed in this scale - mounted atop the upper wing,  the experimental funnel cabane struts, and the landing gear deceptively designed to capture the attention of Snoopy's aerial foes, to disturb and unnerve them.  Has any other model been so modeled so perfectly?
Twenty-seven parts make up this Snap Tite wonder, several pieces forming the 'genuine dogwood' base.  Those are not the only pieces as two parts, an electric motor and a metal battery holding power conduit, power the powerplant assembly and allow the prop to spin.  That's correct - Snoopy anticipated fossil fuel global warming and was way ahead of his time in electric propulsion!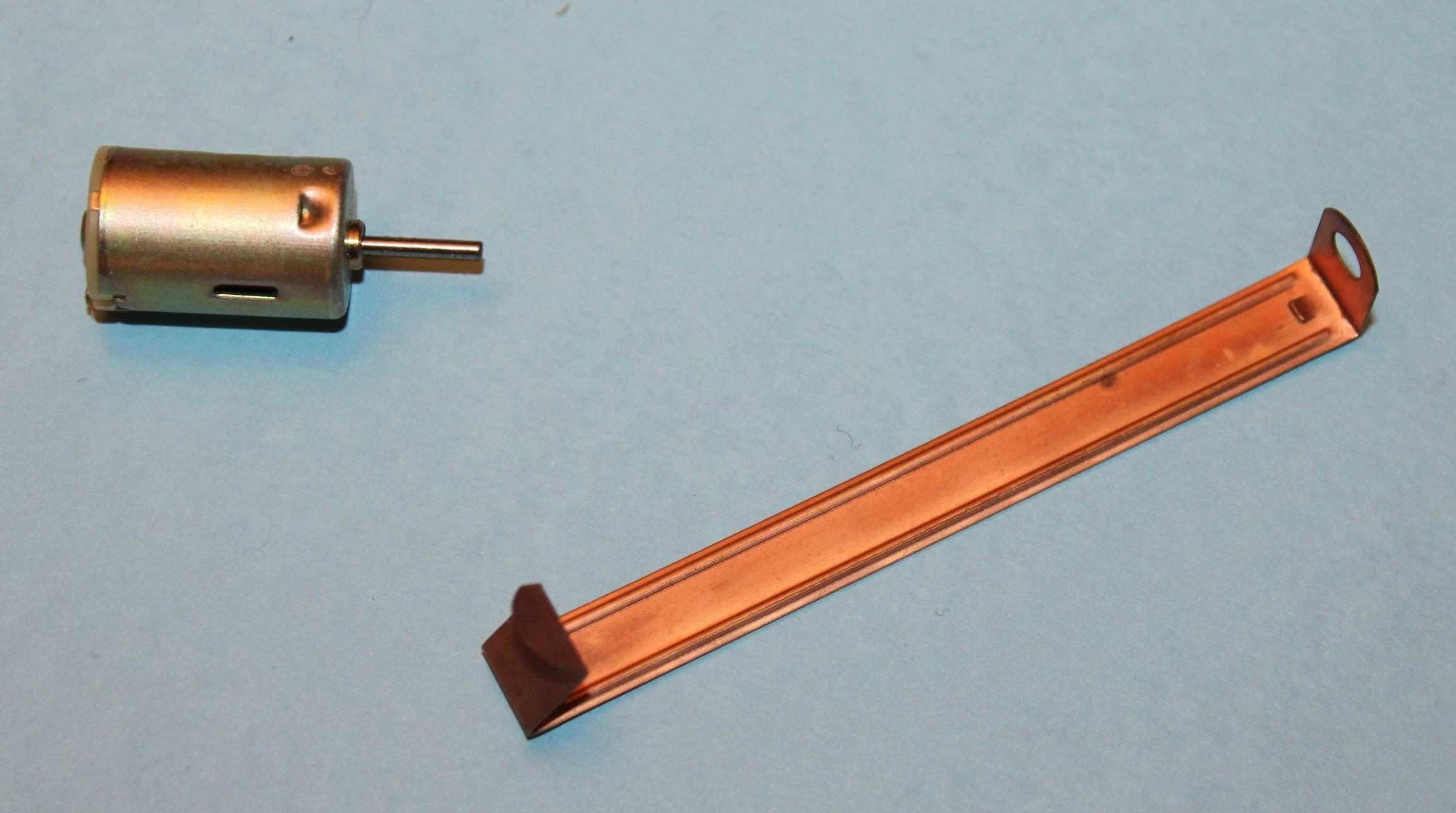 Instructions, Decals, Painting
The instruction sheet is typical of Monogram's work of the era, a single multi-fold paper with several well-illustrated steps guiding assembly.  This sheet begins with a cartoon of Snoopy seguing into assembly, guided by Woodstock.   Glen L."Snake" Reaves would be proud.
Painting instructions is the most thorough I've never read.  No painting required.  That said, if you want to be faithful to the color Sunday paper comics, Snoopy's helmet should be green, and the box art shows the interplane struts colored brown.
Decals?  They are stickers.  I am hopeful that Atlantis' re-pop will be by Cartograf.
If anyone is confused as to where to place the stickers, there are markings tooled into the surface of some parts.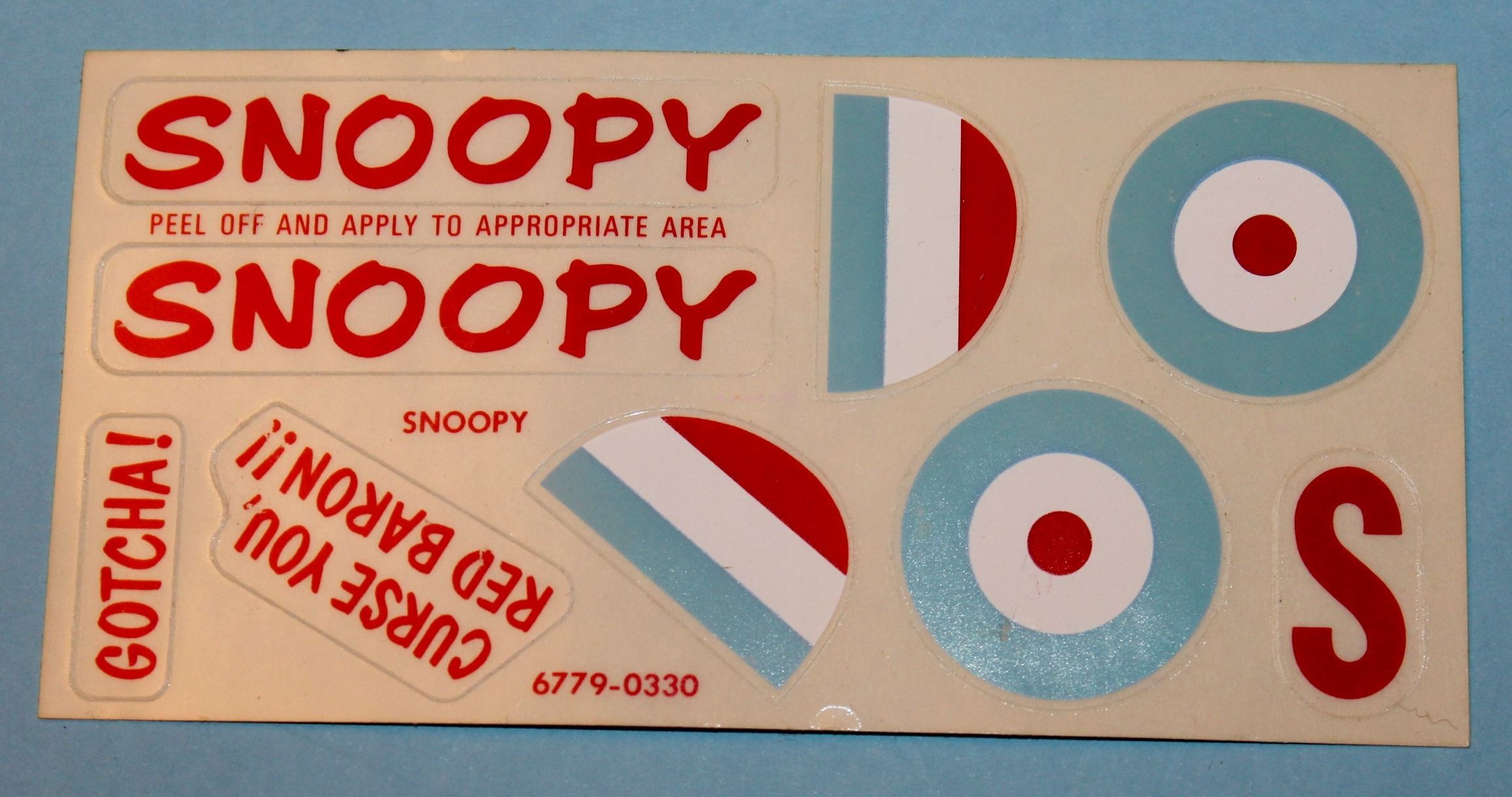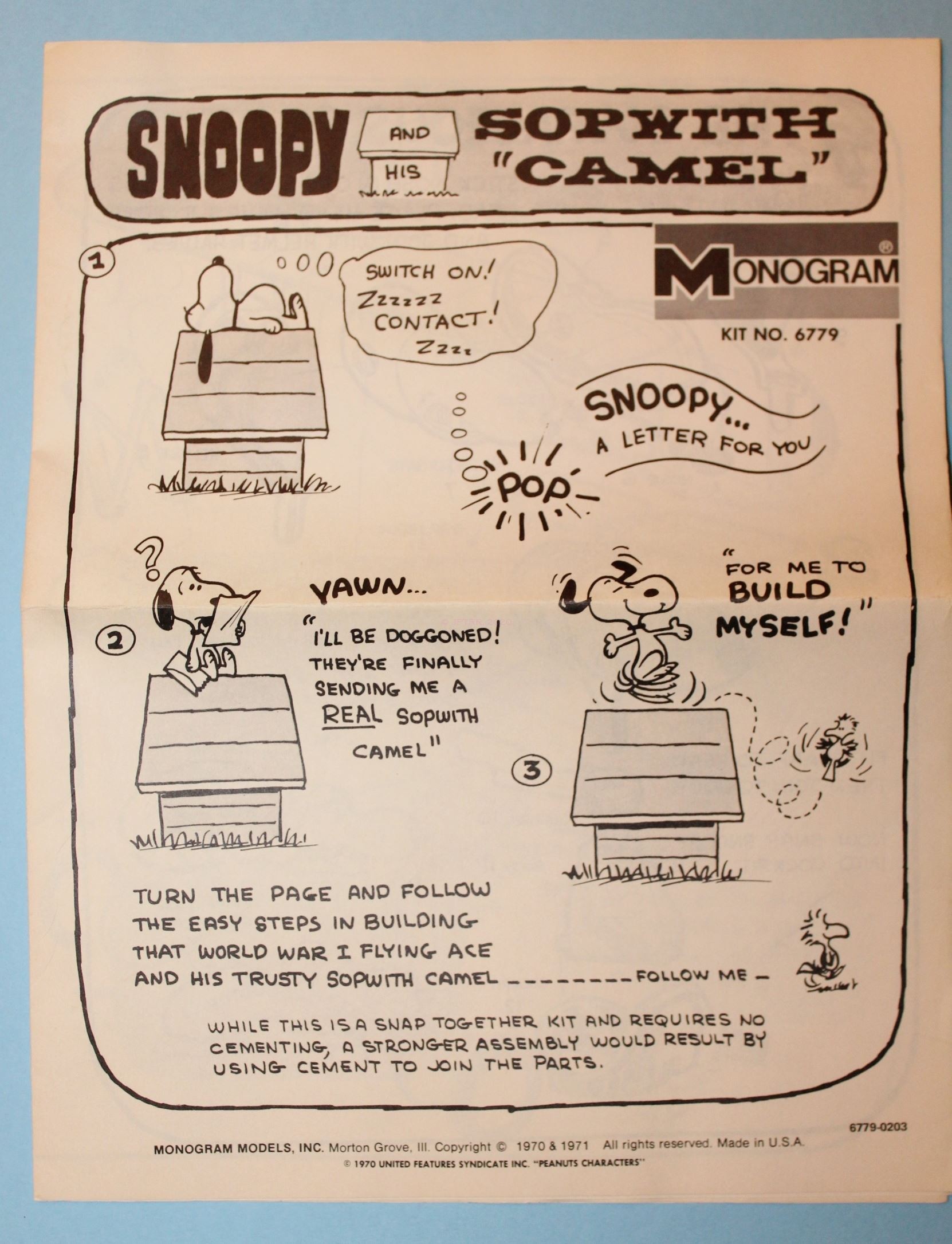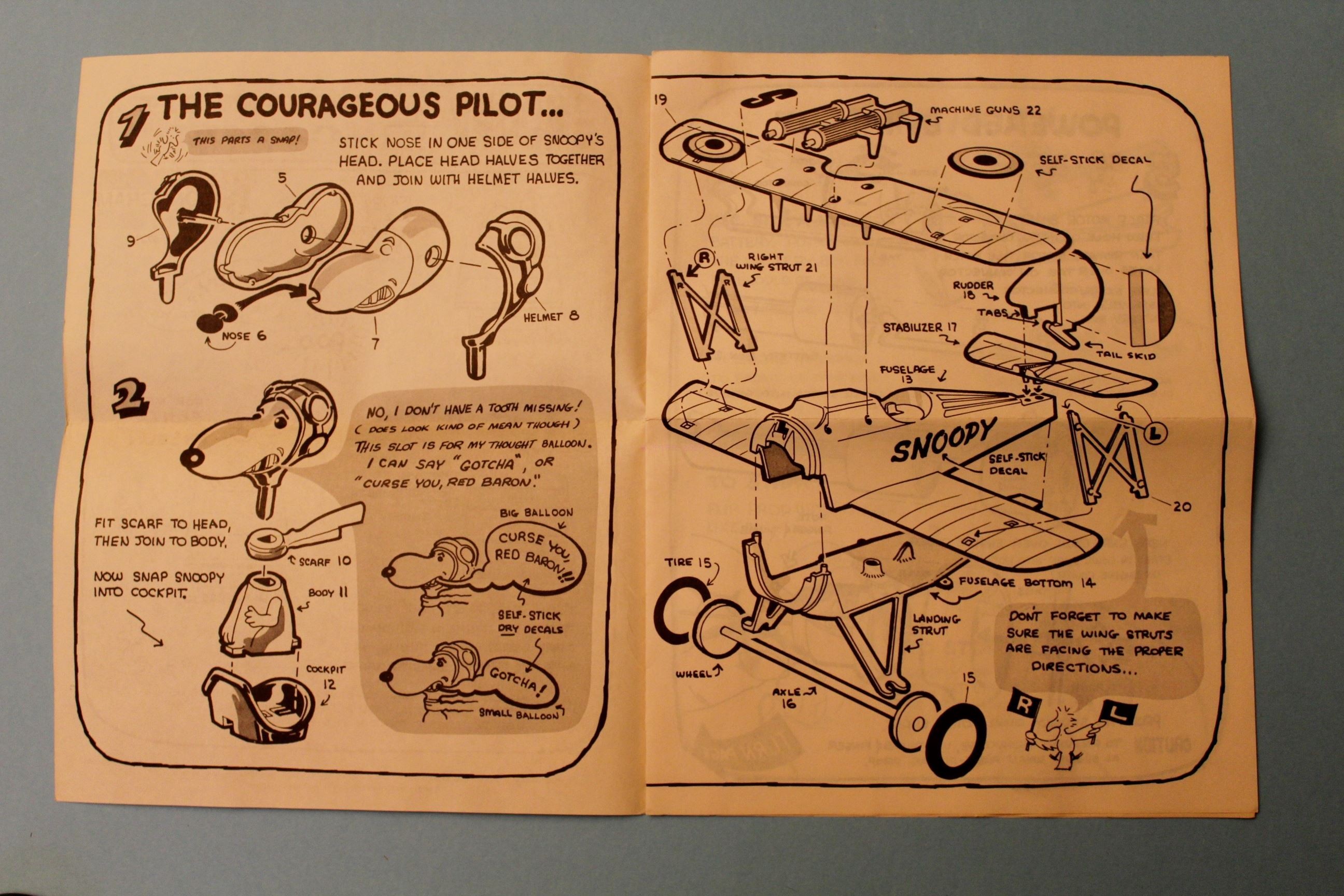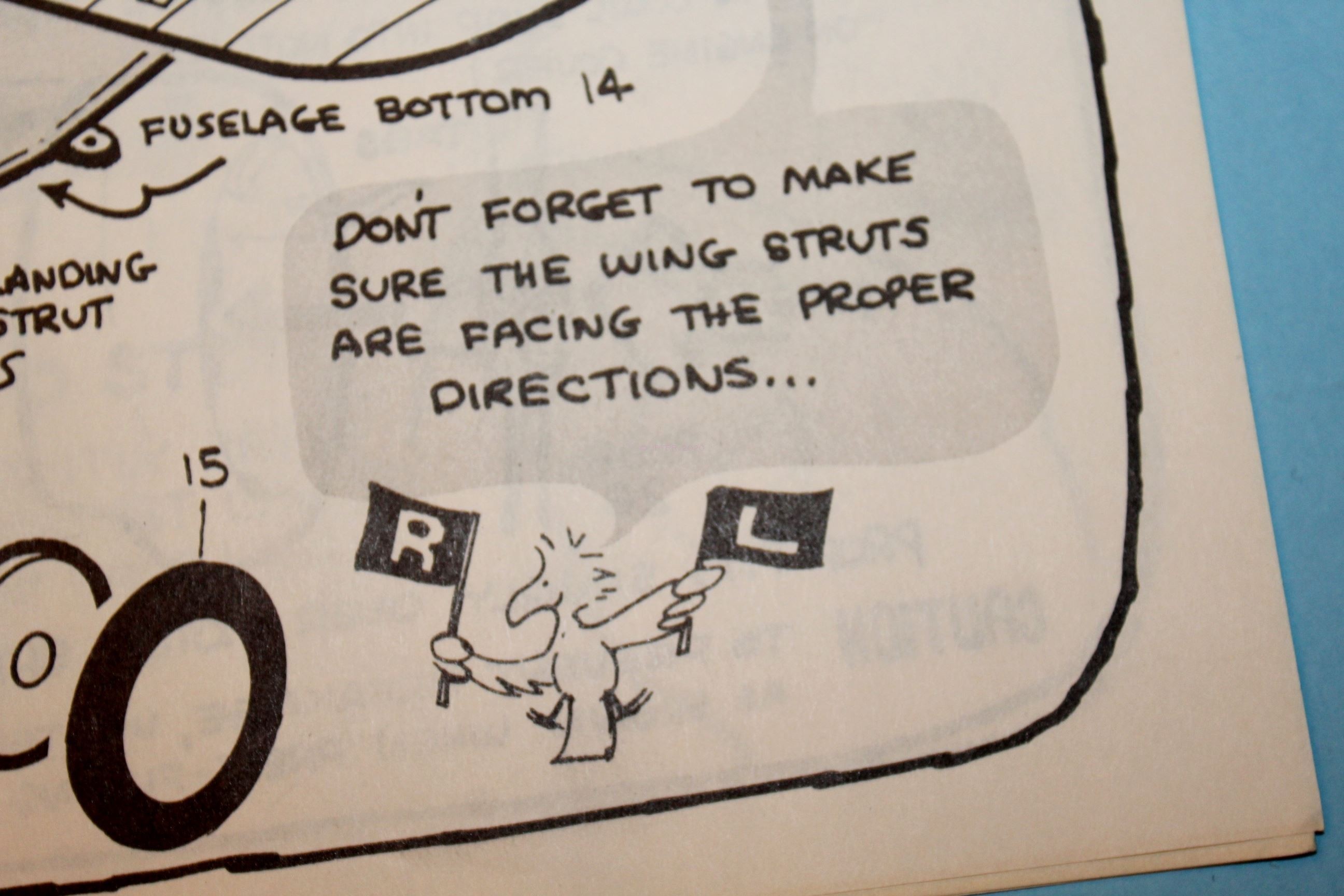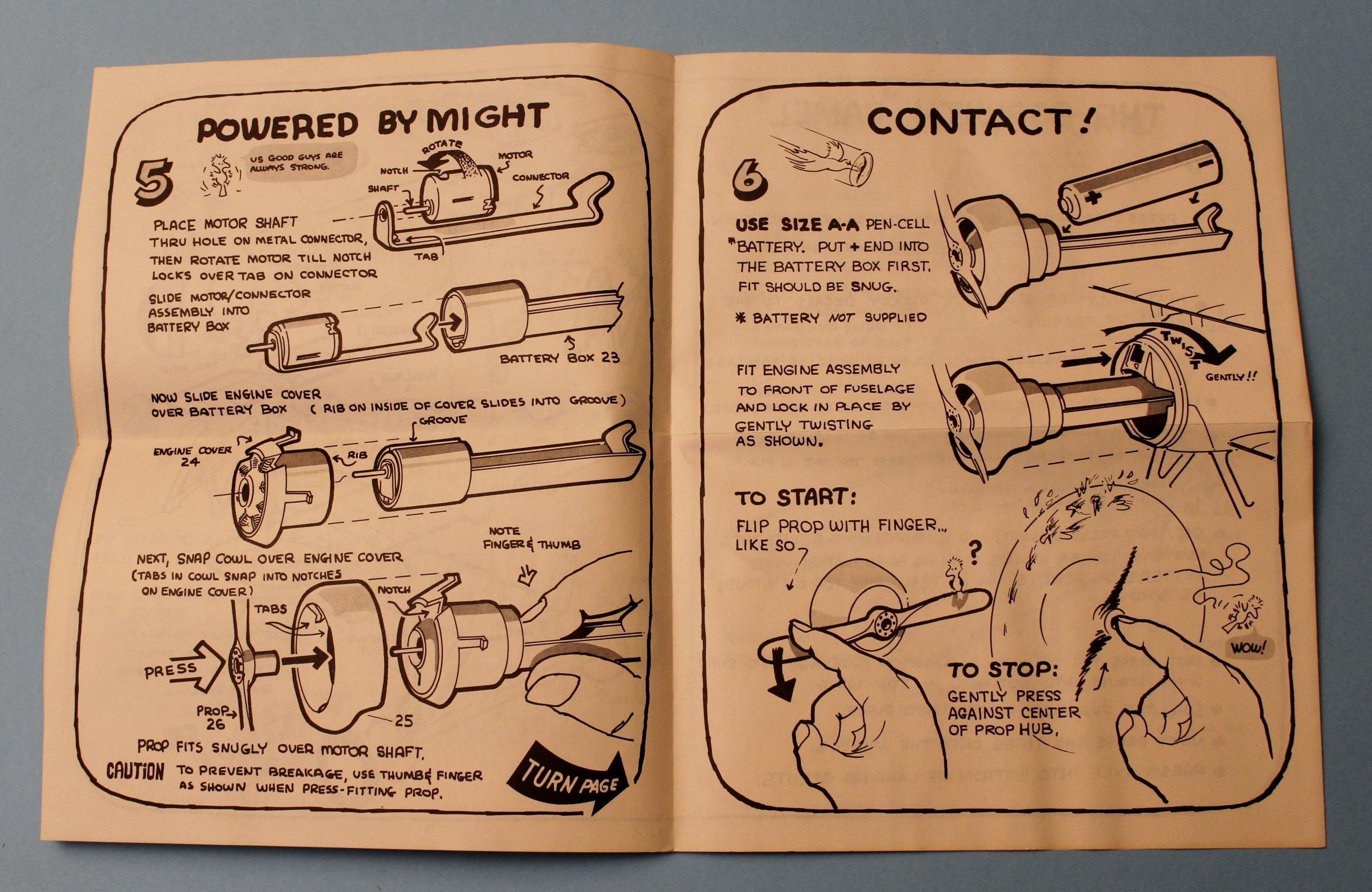 Detail
Monogram expertly tooled the "starving cow" look into the wings and fuselage with dramatically scalloped fabric stretched over the internal structure.  They somewhat make up for it by molding the tires and wheel hubs separately.

Just look at that impressive rotary engine!  And I already commented upon those beautifully molded and detailed twin Vickers machine guns.  The detail of the cockpit may leave you gobsmacked!

Note that Snoopy has teeth, expose in a snarl.  His dog house is molded with beautifully engraved wood grain, and bullet holes.

Just look at that impressive rotary engine!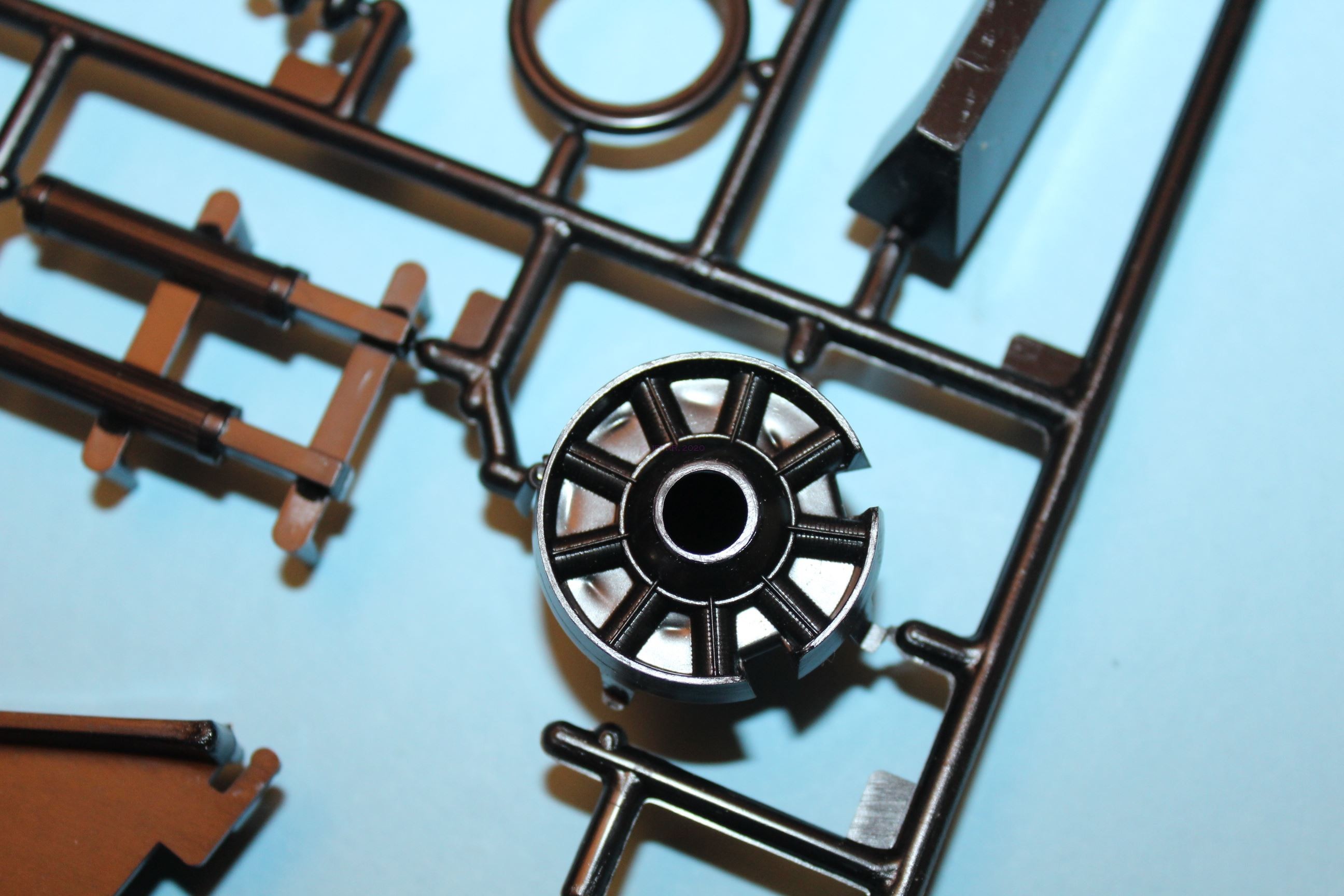 Twin Vickers machine guns.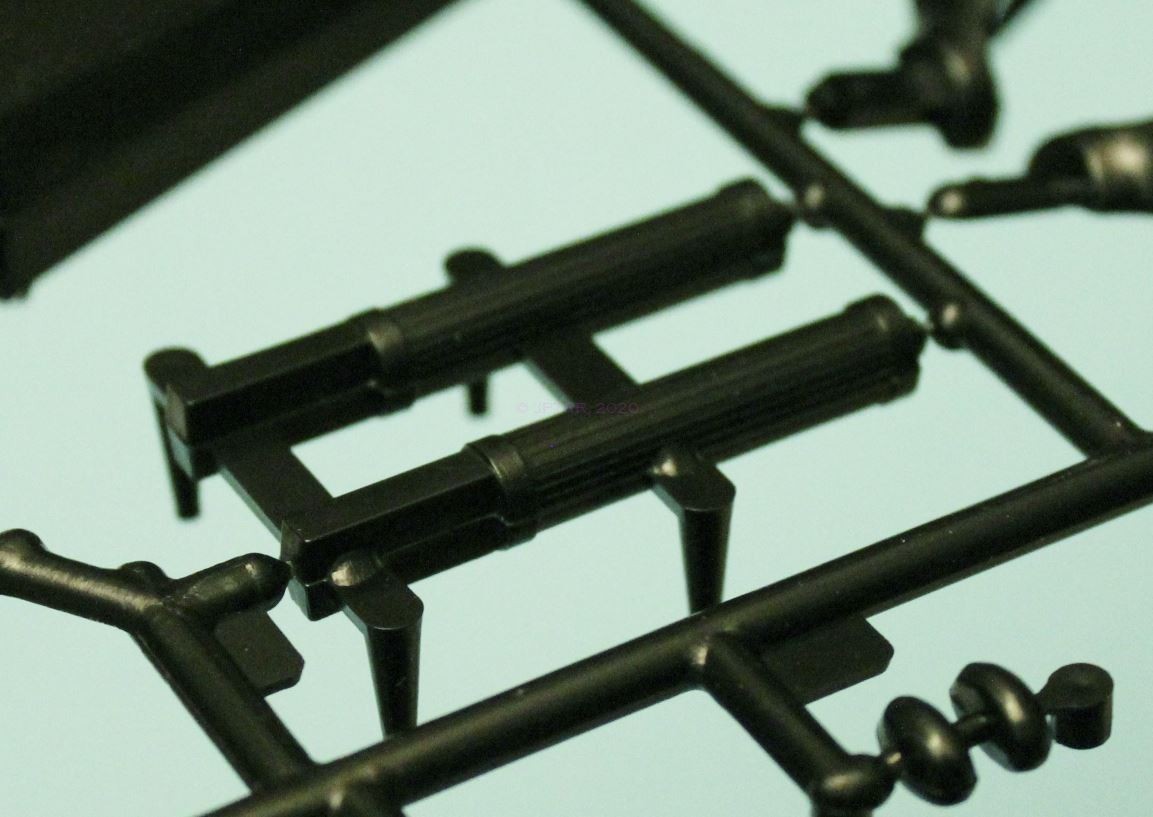 Conclusion
This kit holds almost as much magic for me as it did 50 years ago. I can't wait to snap it together and stick those stickers on. I plan to paint the helmet green, the wing struts brown, and give the propeller a wood grain look.
Hopefully you will see my built model soon. Until then, I hope this review whets your appetite for this model. It was a lot of fun years ago and should be again.
Recommended!