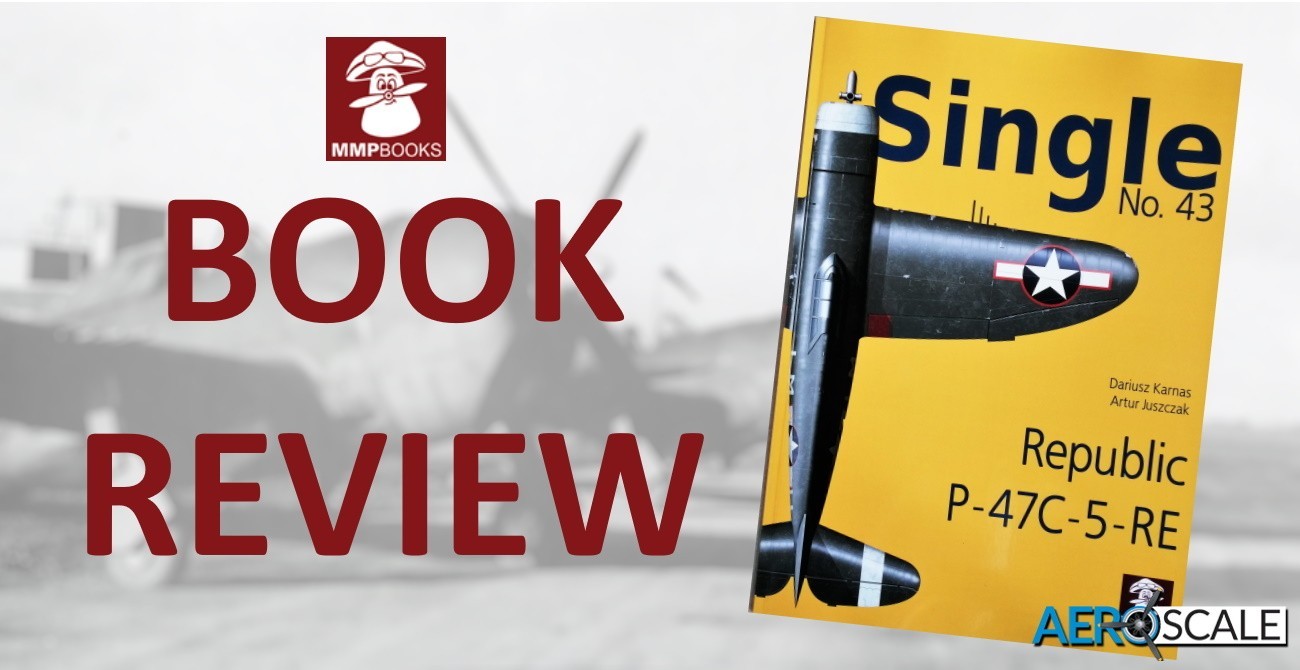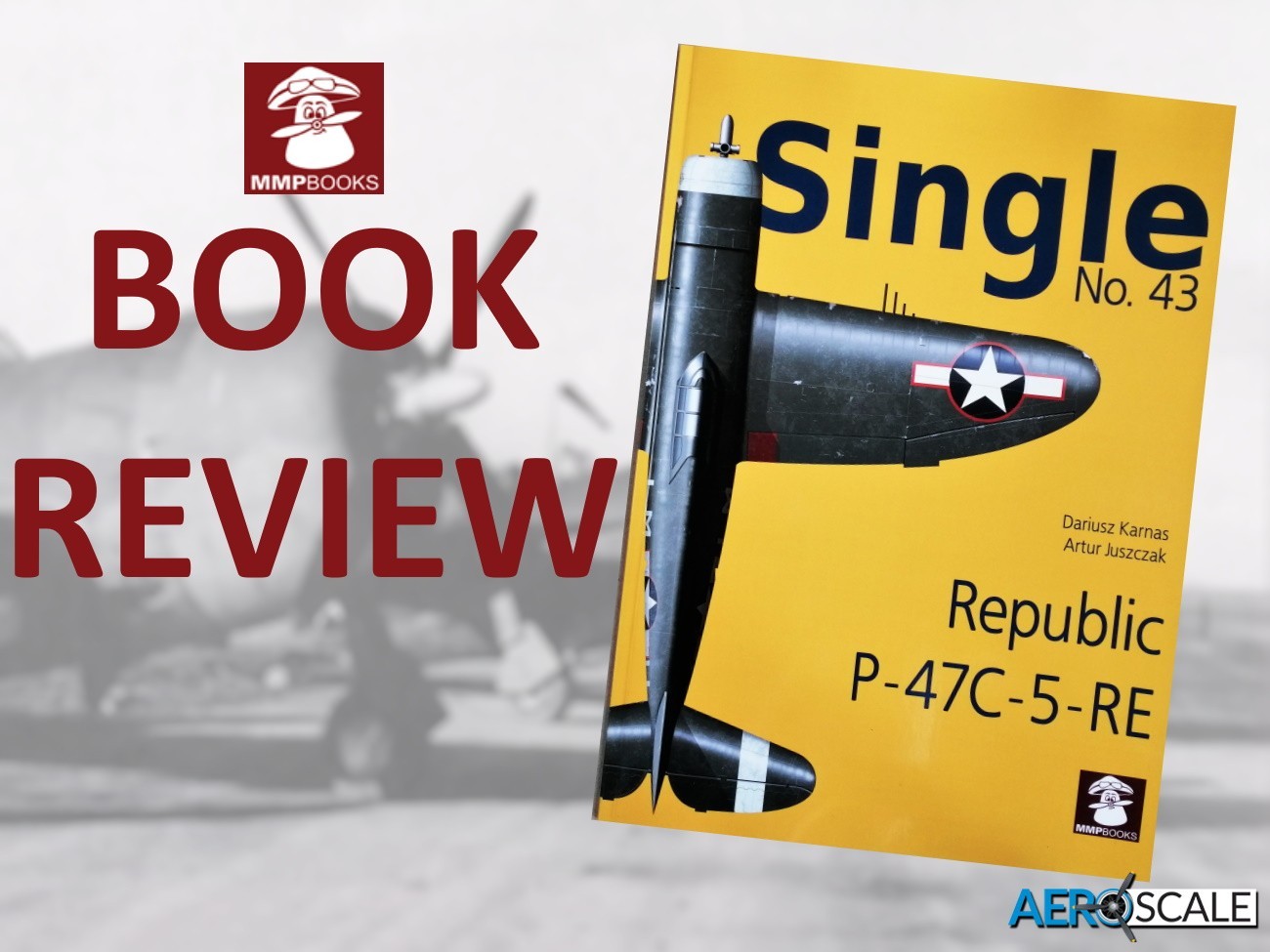 Single 43 focuses on the initial production block of the Republic P-47C-5-RE Thunderbolt operated by the USAAF. These were built at Republic's Farmingdale, New York [now Republic Airport]. The 'Single' series of aircraft monographs by Mushroom Model Publications [MMP], provides modellers and historians with an inexpensive reference. Although there are just twenty-four pages, it is packed with the kind of detail important to modellers. It is always handy to have a source of reference sitting on the shelf. The soft back book contains two pages of 1:72 scale plans and four pages of 1:48 scale plans, providing four views of this big fighter. There are fourteen monochrome images of the P-47C-2-CE and P-47-5-CE accessed from the US National Archive including the cockpit layout. The quality of the monochrome images is excellent and mostly show the P-47 on the ground. There are close up shots providing a wealth of detail around the wheels and gun bay as well as a good image of the Pratt & Whitney R-2800 Twin Wasp engine.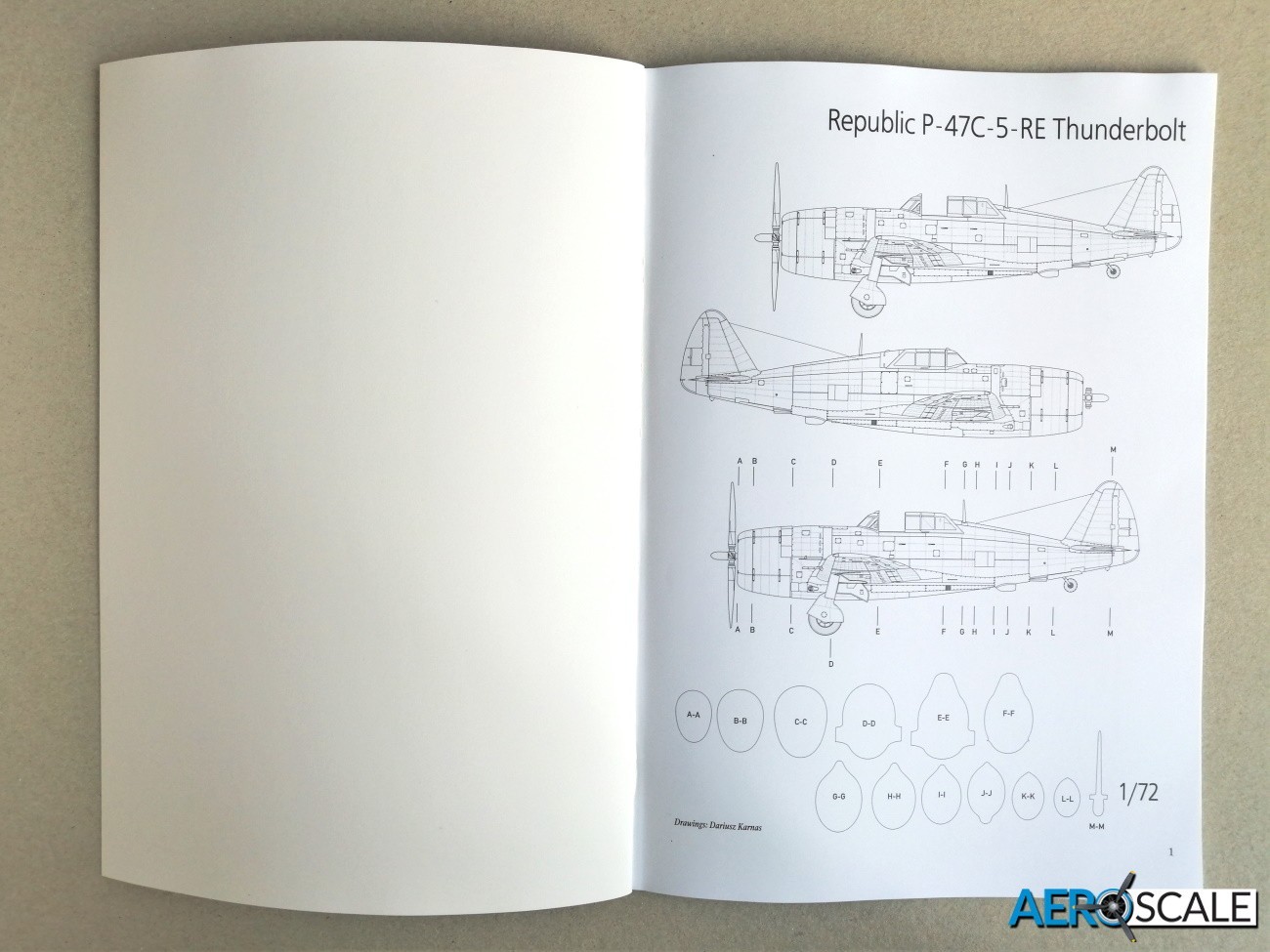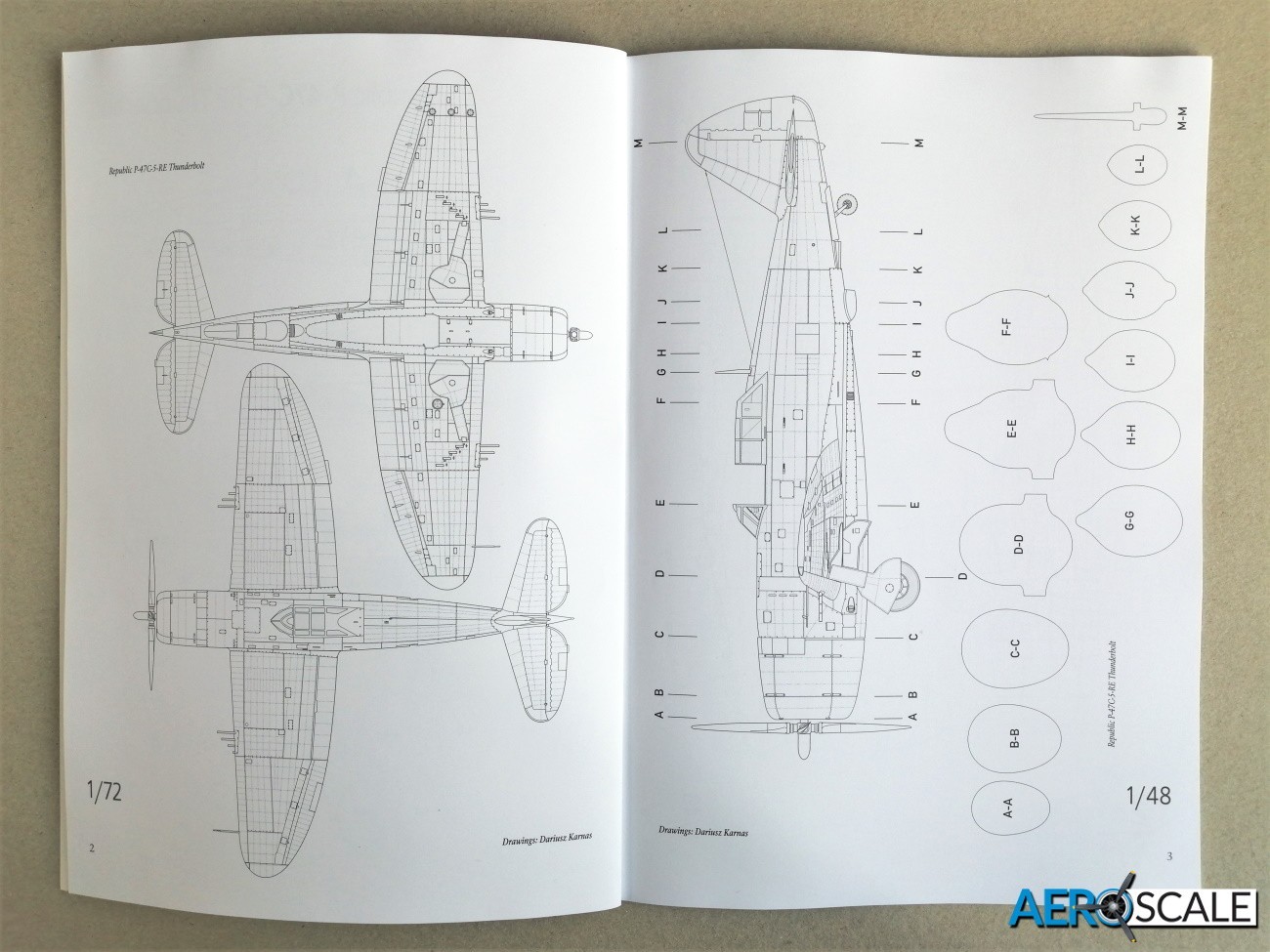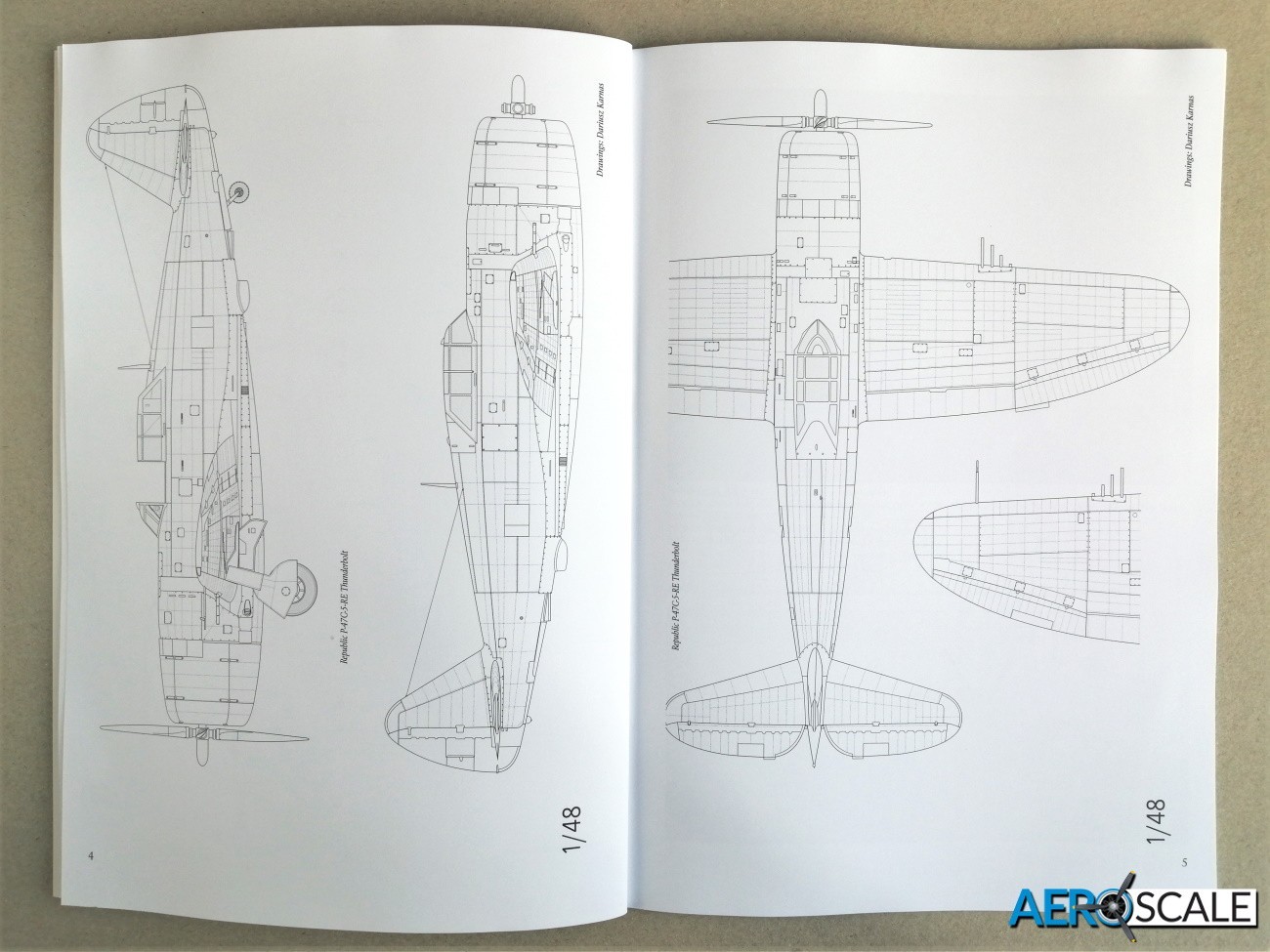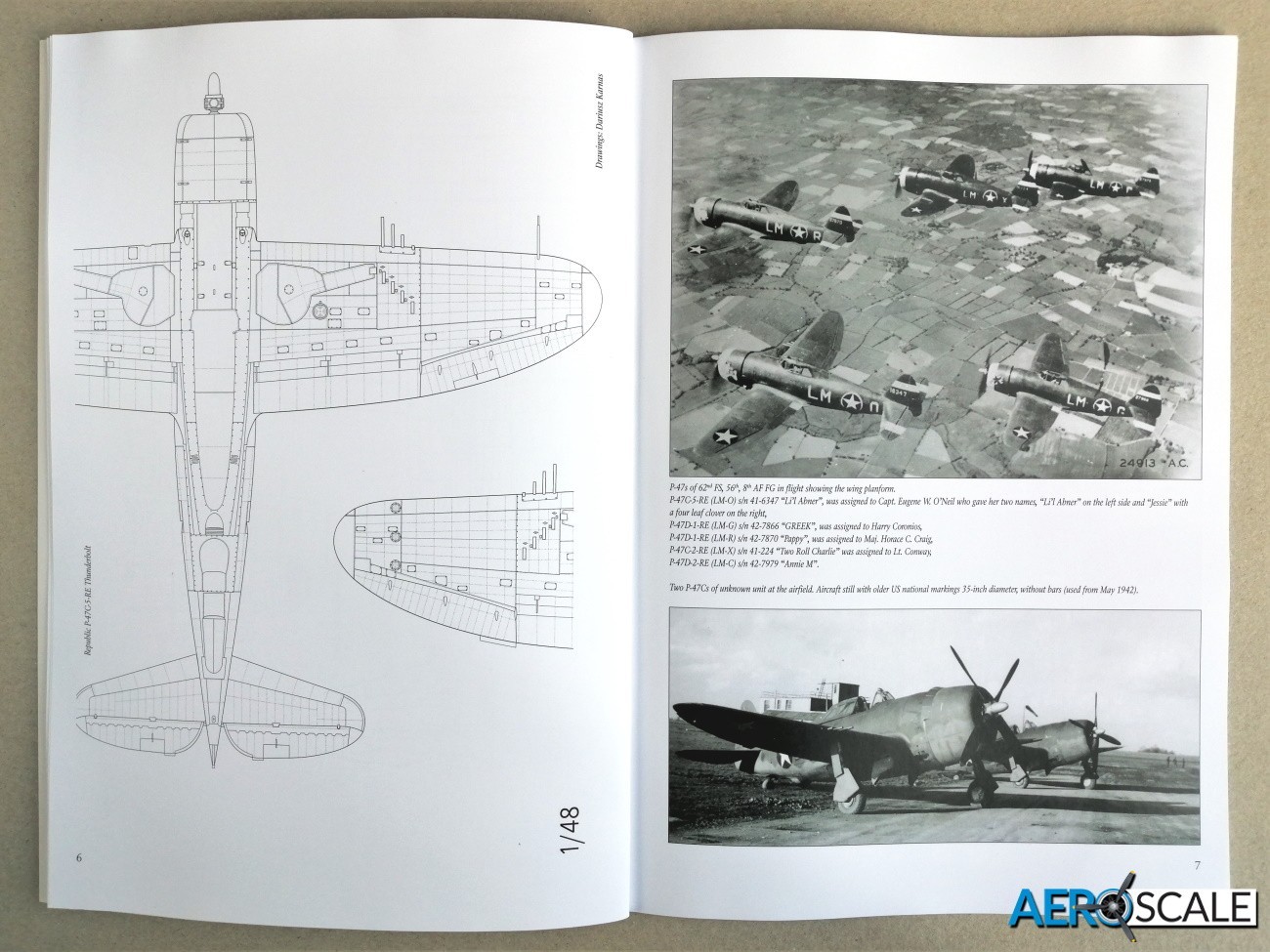 Around twenty-eight drawings taken from the Technical Manual are included illustrating many details on the airframe, undercarriage, windscreen, guns, engine mount, etc. The hawk eyed will notice that some of the drawings cover the P-47D. To cope with the extra demand from the USAAF Republic built a new plant at Evansville, Indiana. The early production P-47D's at the Evansville plant were almost indistinguishable from P-47C-2-RE and C-5-RE produced at Farmingdale. Later the P-47D had an additional four cooling flaps added to the nacelle.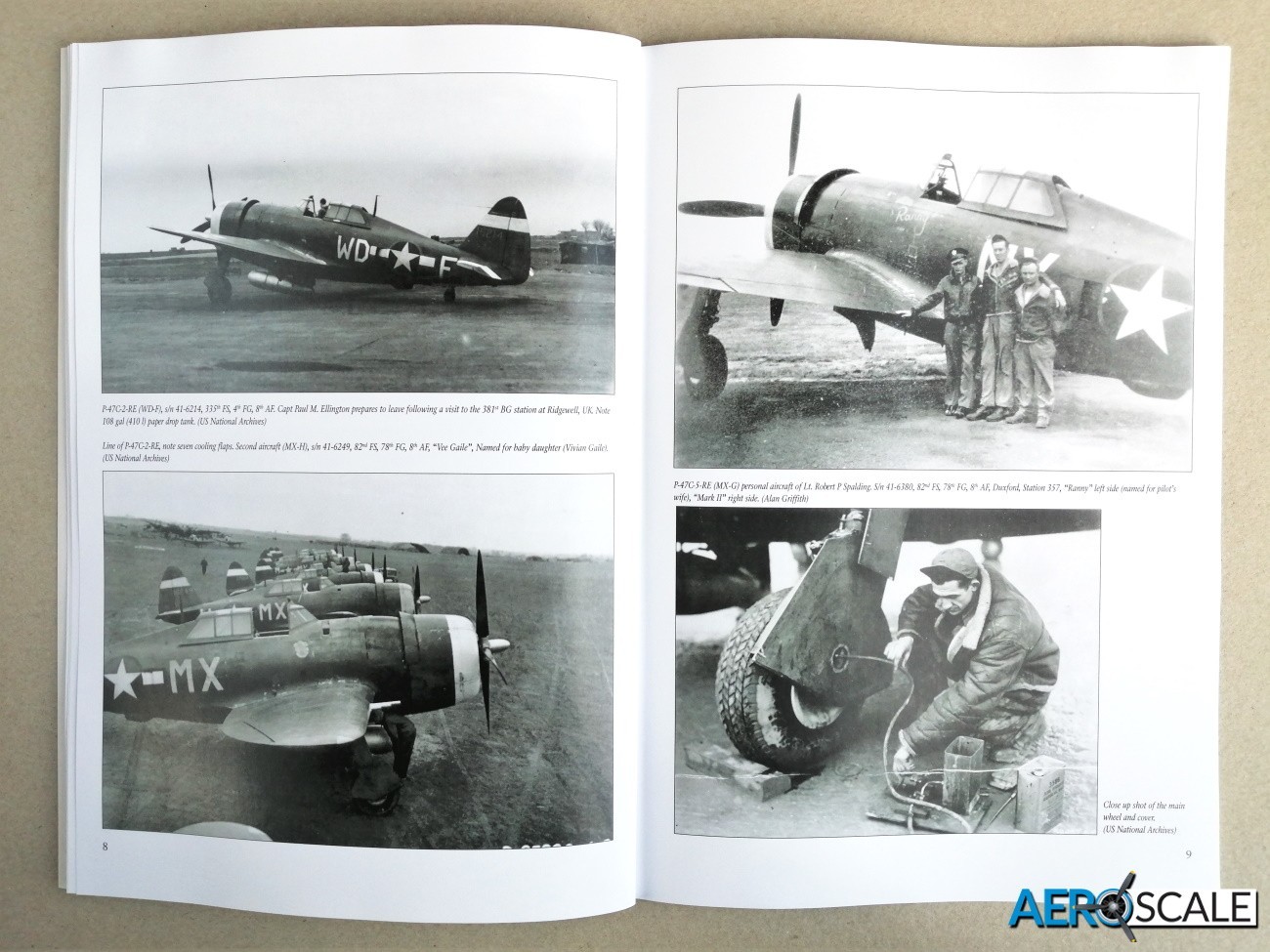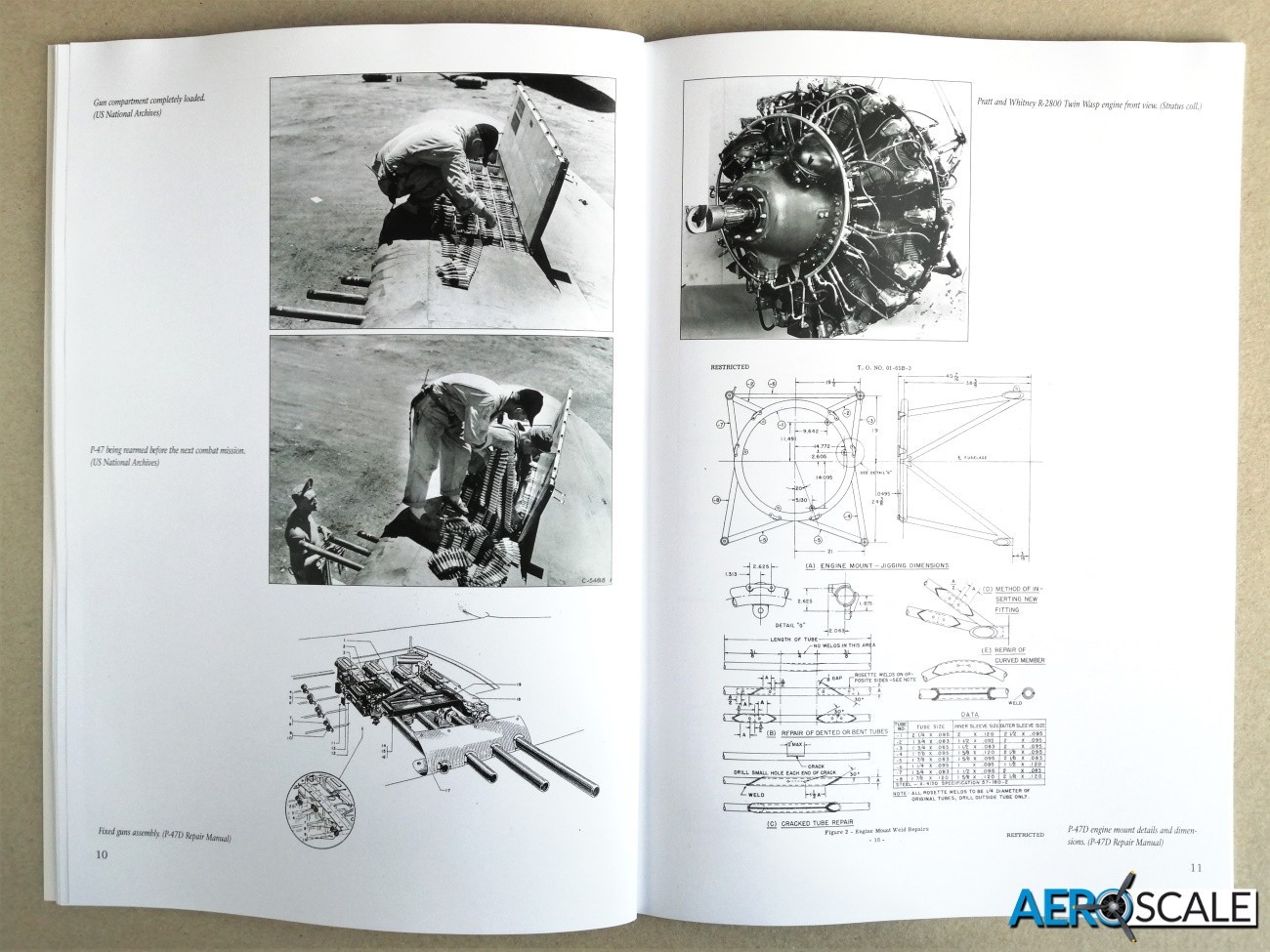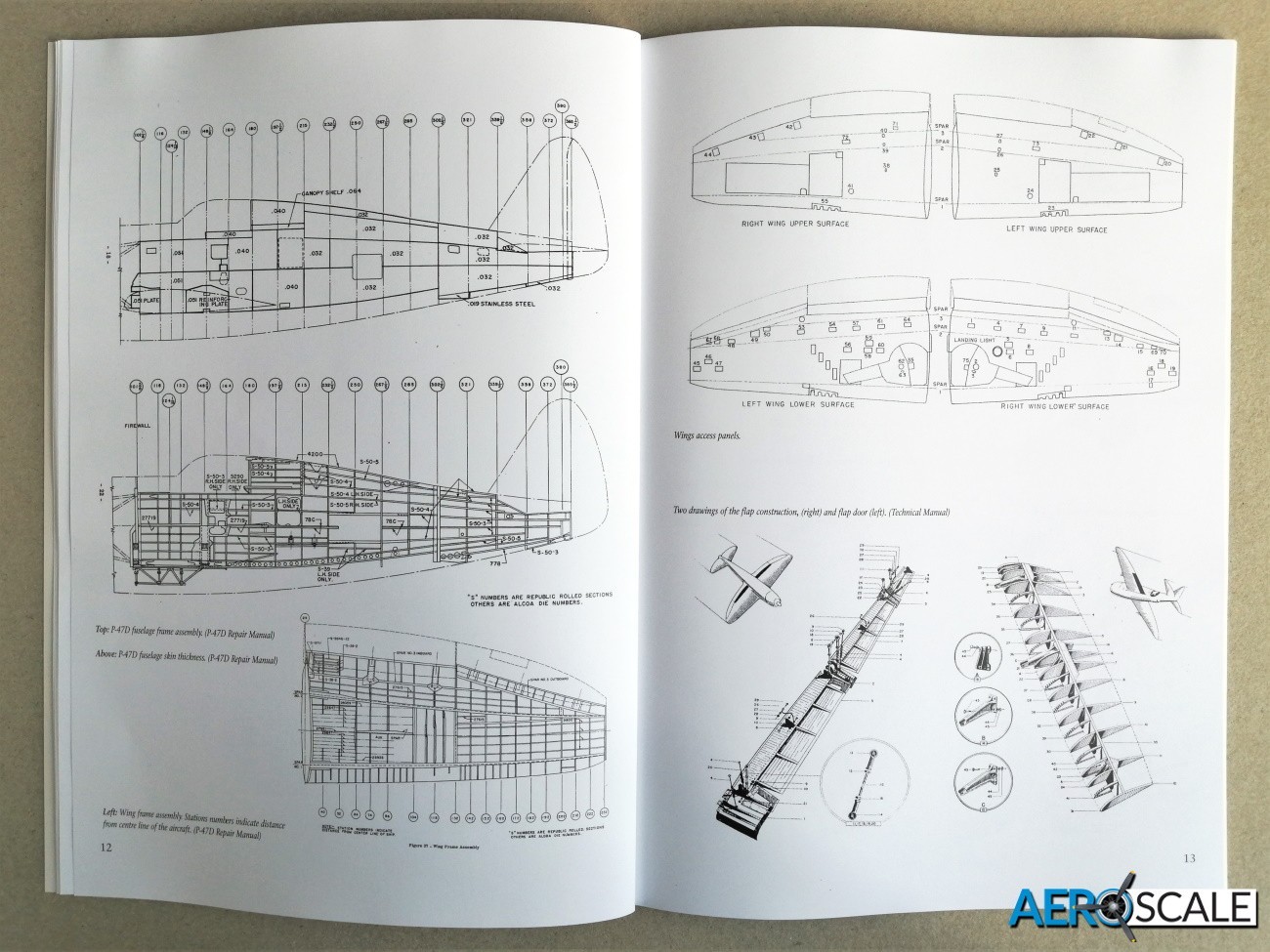 A useful inclusion is the full-page illustration of the instrument panel by Dariusz Karnas. On the next page is an illustration identifying each instrument.
The last two pages feature three-view colour profile by Artur Juszczak. The subject is 41-6343, LM-W 'The Sad Sack' of 62ndFS, 56th FG, 8th AF, USAAF flown by Capt Walter V 'Walt' Cook based at Halesworth Airbase, Suffolk, UK. There is additional detail view of the nose art on the left side and the name 'Soft Cookie' on the right side of the nacelle.
All the photographs, illustrations and technical drawings are annotated in English with lots of additional information.
Single No. 43 Republic P-47C-5-RE
Authors: Artur Juszczak, Dariusz Karnas
Illustrator: Artur Juszczak, Dariusz Karnas
ISBN978-83-67227-14-8
Release date: 2022-11-16
Format: A4, pg, 24 pages (4 in colour)
Price: 9.00 GBP
Conclusion
Single No.43 Republic P-47C-5-RE from MMP might only have twenty-four pages, but it is an impressive source of reference material. It is packed with many images and diagrams providing the kind of detail that modellers hanker after. It's a reference that does not cost the earth either. Nice one MMP. Highly recommended.
Many thanks to MMP for the review sample
Please remember, when contacting retailers or manufacturers, to mention that you saw their products highlighted here – on AEROSCALE