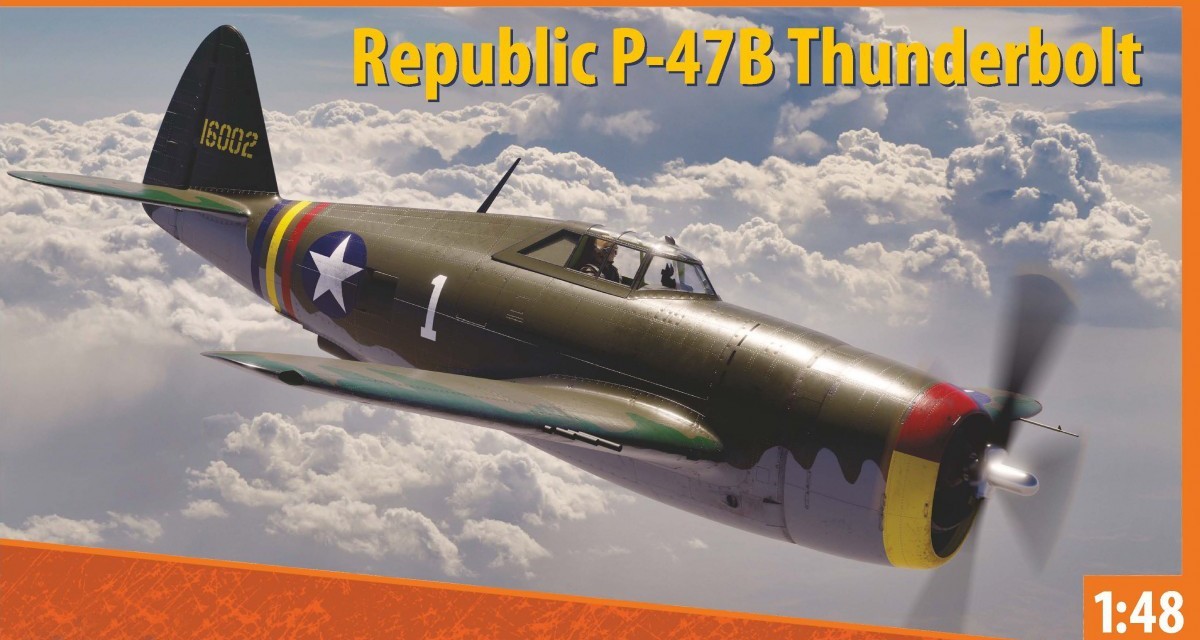 Dora Wings have built a justified high reputation for their excellent models of lesser-known subjects which are usually overlooked by the larger mainstream manufacturers. Now they've taken a bold step by tackling a truly iconic WWII fighter - the Republic Thunderbolt - but with a twist; Dora Wings' have released a P-47B, the first production version of the "Jug", which differed from the commonly kitted P-47D in a number of ways, most obviously a shorter nose.  
The kit arrives in a very tough and compact top-opening box, with all the parts, accessories and instructions packed in a resealable bag. The clear parts, decals and etched fret are further protected in their own zip-lock bags.
The kit comprises:
138 x grey styrene parts (a few of which are for future versions)
6 x clear styrene parts
35 x etched brass parts
A sheet of die-cut vinyl painting masks
Decals for 4 x colour schemes
The parts are cleanly moulded, with no flash worth mentioning, and some excellent crisp detail where it counts. The overall finish is smooth and polished, with very finely engraved panel lines, plus simple ribs to give a suitably taught effect for fabric covered surfaces. The only sink marks I could find were a couple of shallow ones at the wing roots, and these should be straightforward to deal with.
What's striking as you examine the parts is the complete absence of any mould ejection pin marks. This is something of a trademark of Dora Wings kits, and it's a definite point in their favour by avoiding the need to spend time hiding them.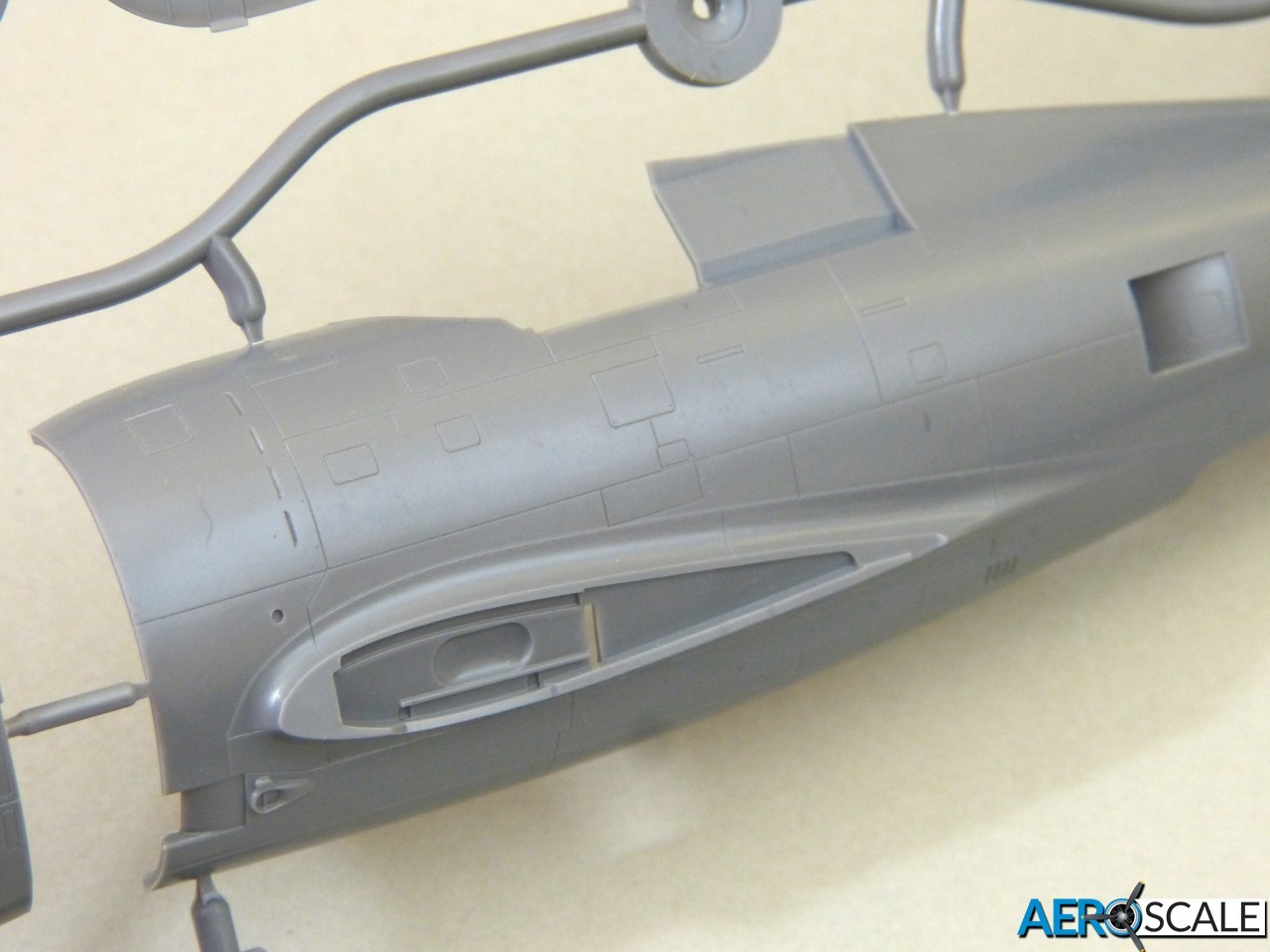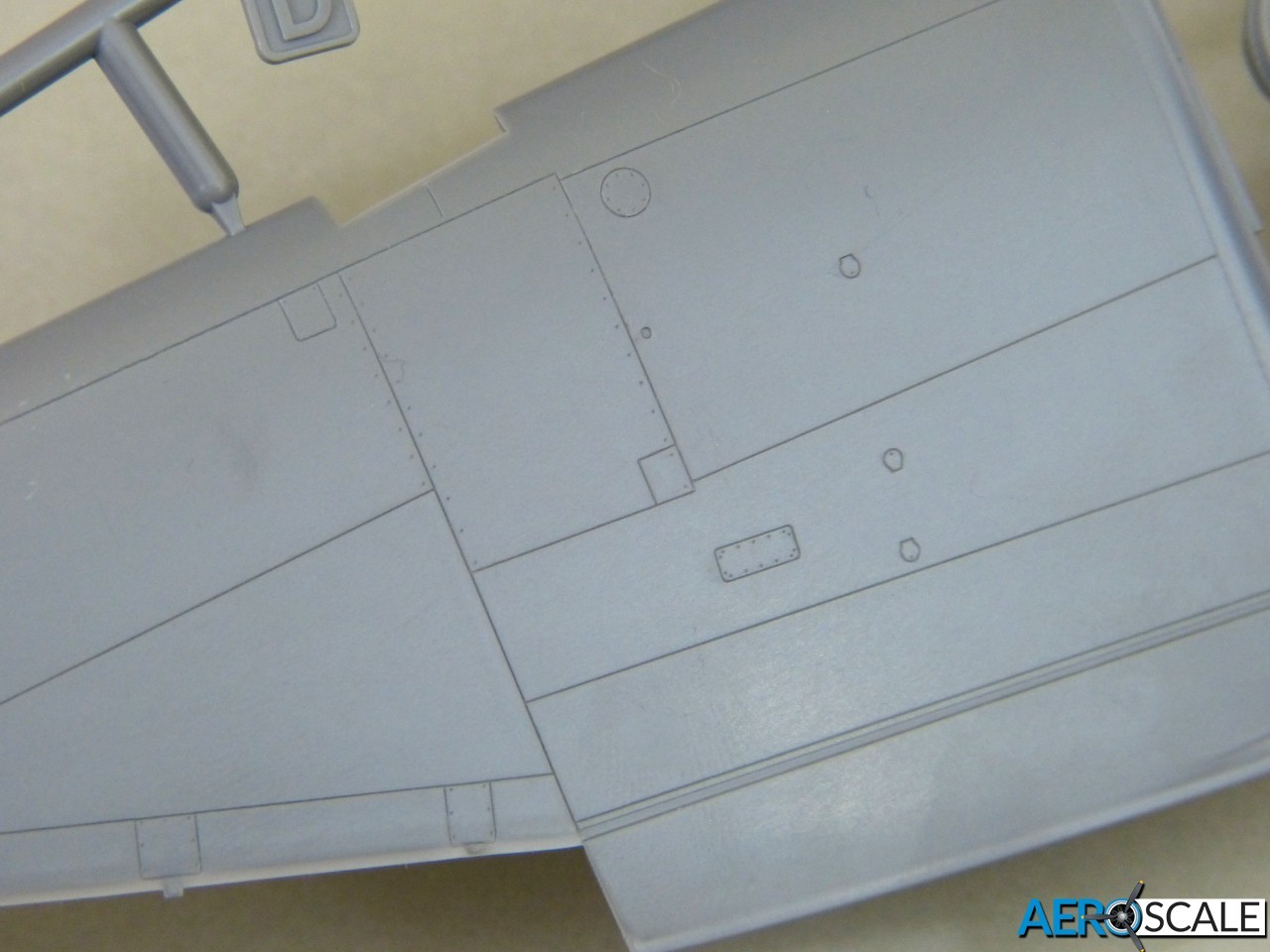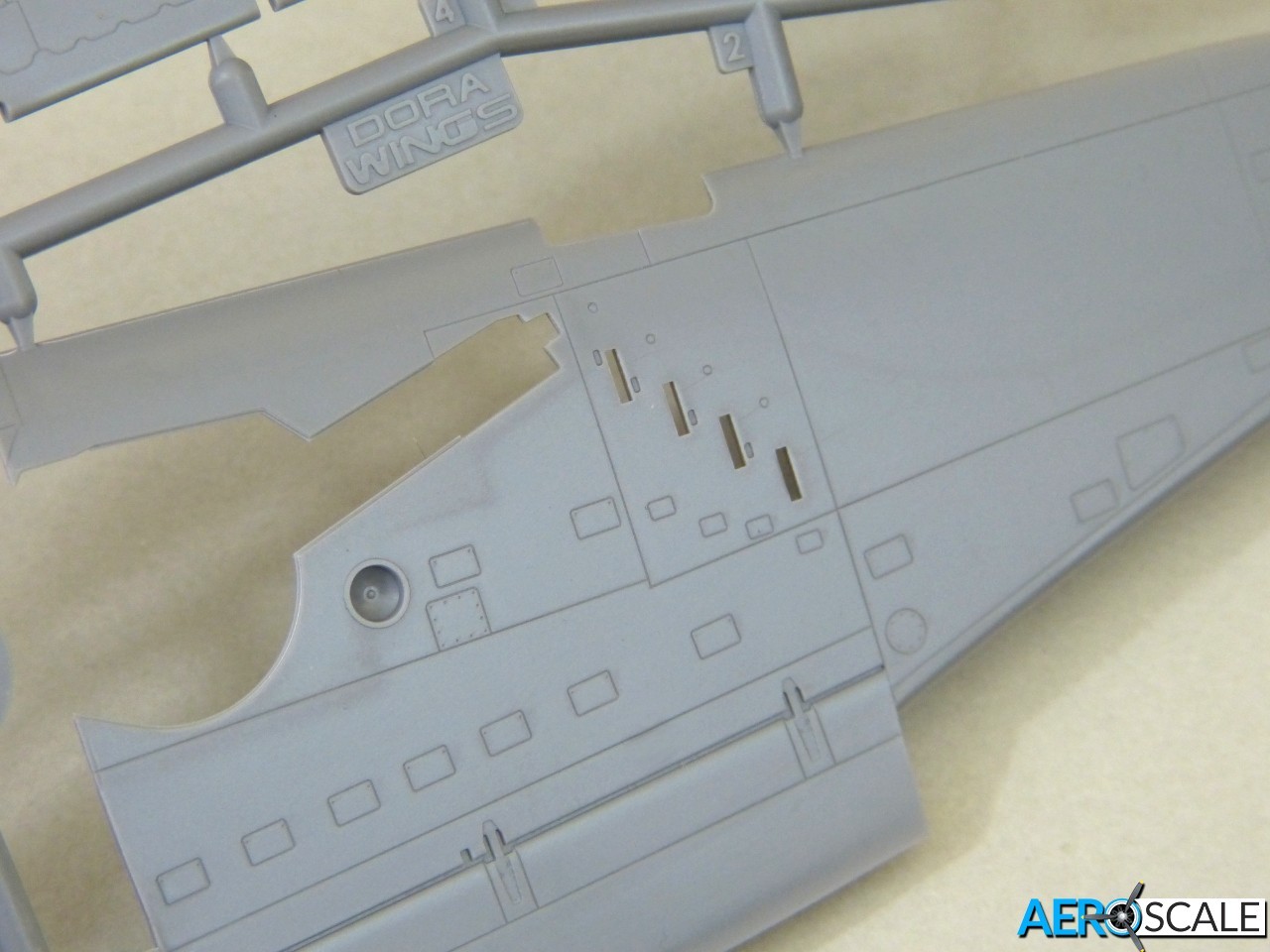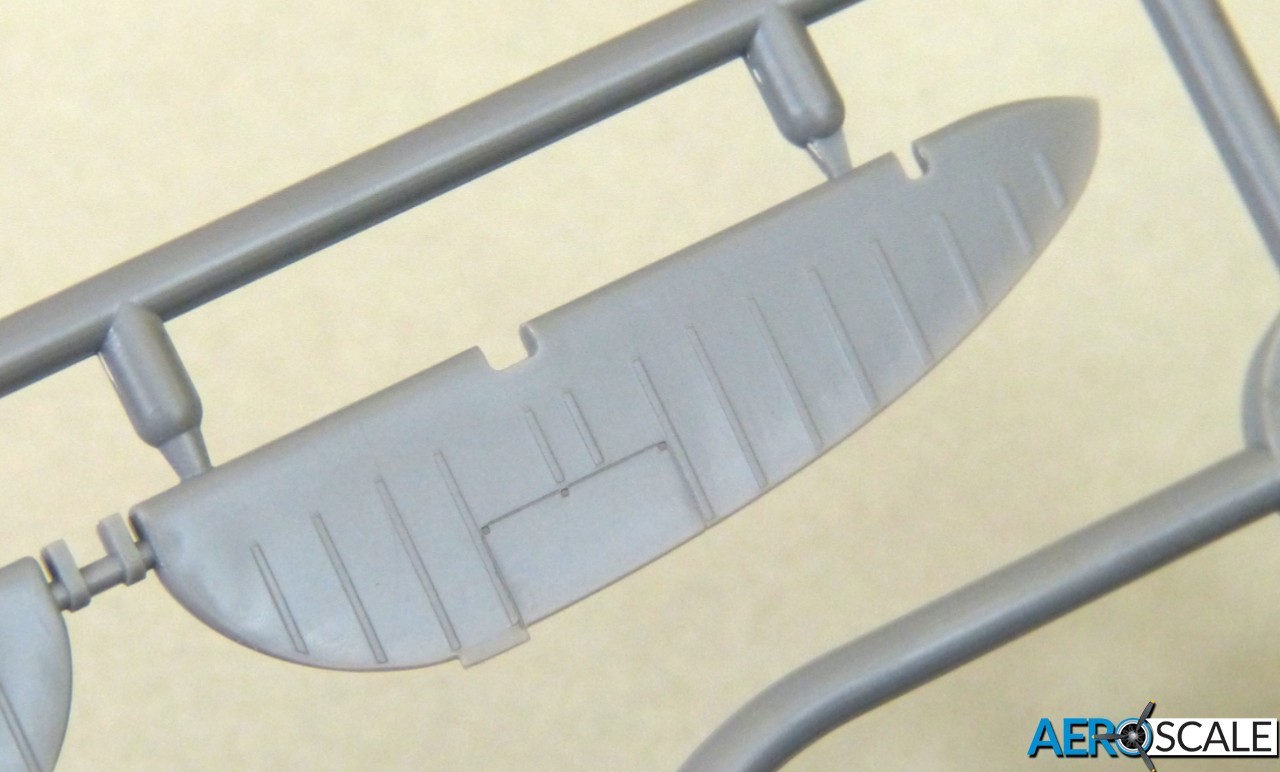 Test Fit
Dora Wings' Thunderbolt has separate wing panels supported by a spar that forms the rear of the wheel wells, so it's hard to do a full dry fit. The fuselage halves line up perfectly, and the tailplanes are a precise fit.
The top and bottom halves of each wing fit together equally well and the joints at the roots are good. However, the seams don't follow panel lines, so you'll inevitably have to do a bit of work to hide them.
Dora Wings have followed their usual practice and inset the wing-halves joints slightly to ensure realistically sharp trailing edge and wingtips. This means a seam across each landing flap, but that's a small price to pay in my opinion for a thin trailing edge.
A Few Details
Construction starts wth a nicely fitted out 29-part cockpit. There's a photeteched seat harness, plus levers for the throttle etc. Based on their previous kits, I expected to find an "etched-sandwich" style instrument panel too, but Dora Wings have gone for a neatly moulded styrene panel with decal faces this time.
Overall, the "office" should look nice and busy. The only change I'll make will be to thin down the pilot's seat a bit for a more realistic appearance.
The 11-part engine is straightforward, but it boasts beautifully delicate cooling fins on the cylinders, and it should look great with an ignition harness added.
The cowling features neat inlets for the ducting to the turbosupercharger and intercooler. The outlet is a separate part in the rear fuselage.
The propeller is a 5-part affair, with paired blades. The hub is split, probably to avoid any problem with sinkage, so take care to hide the seam.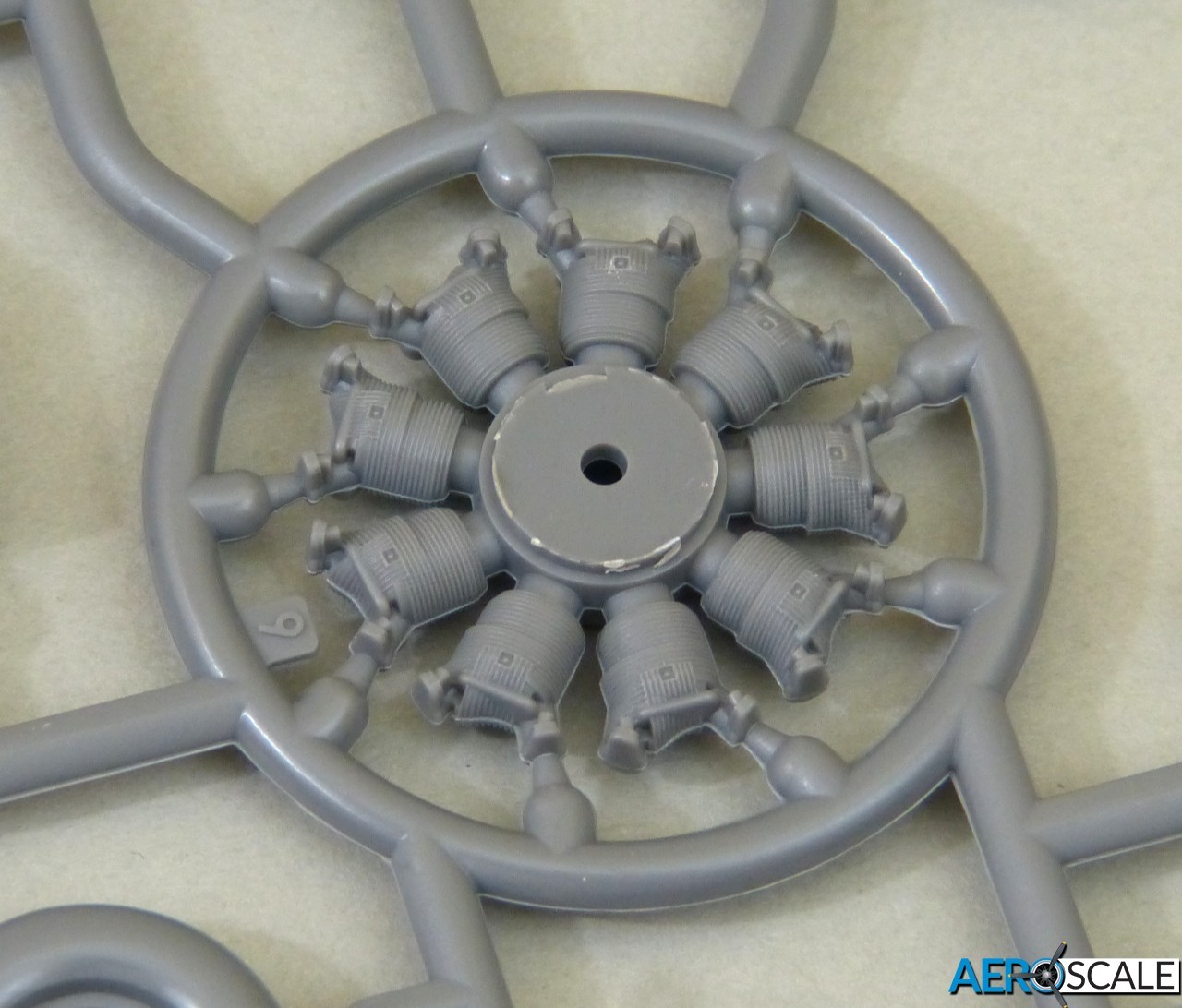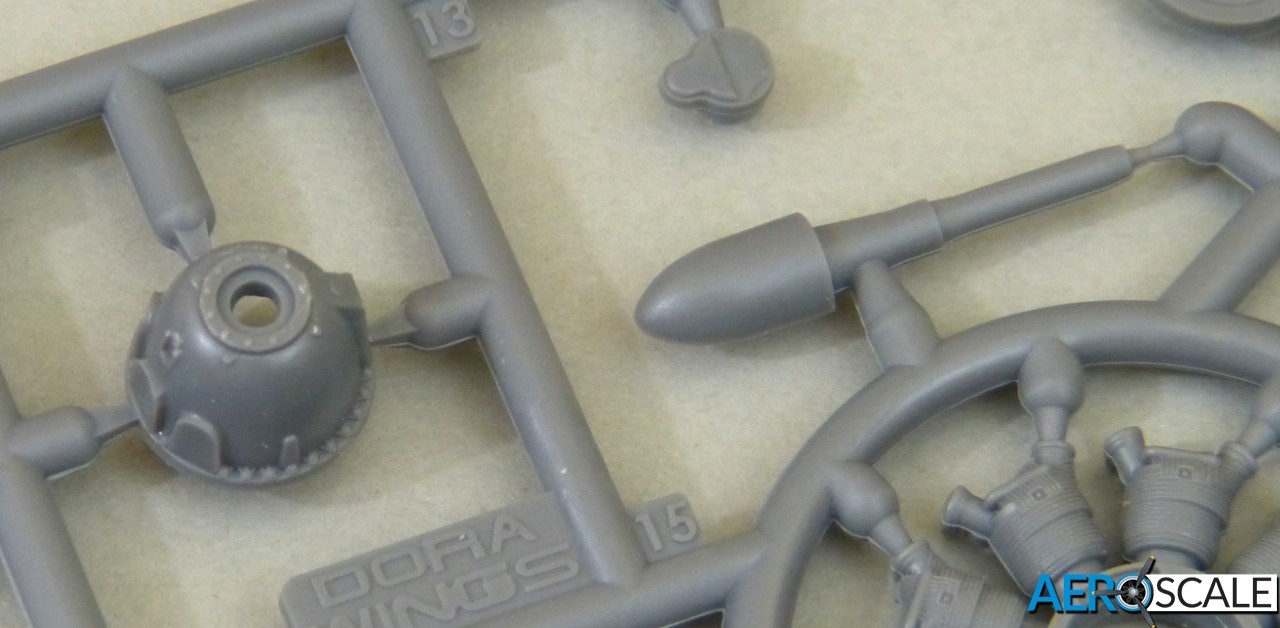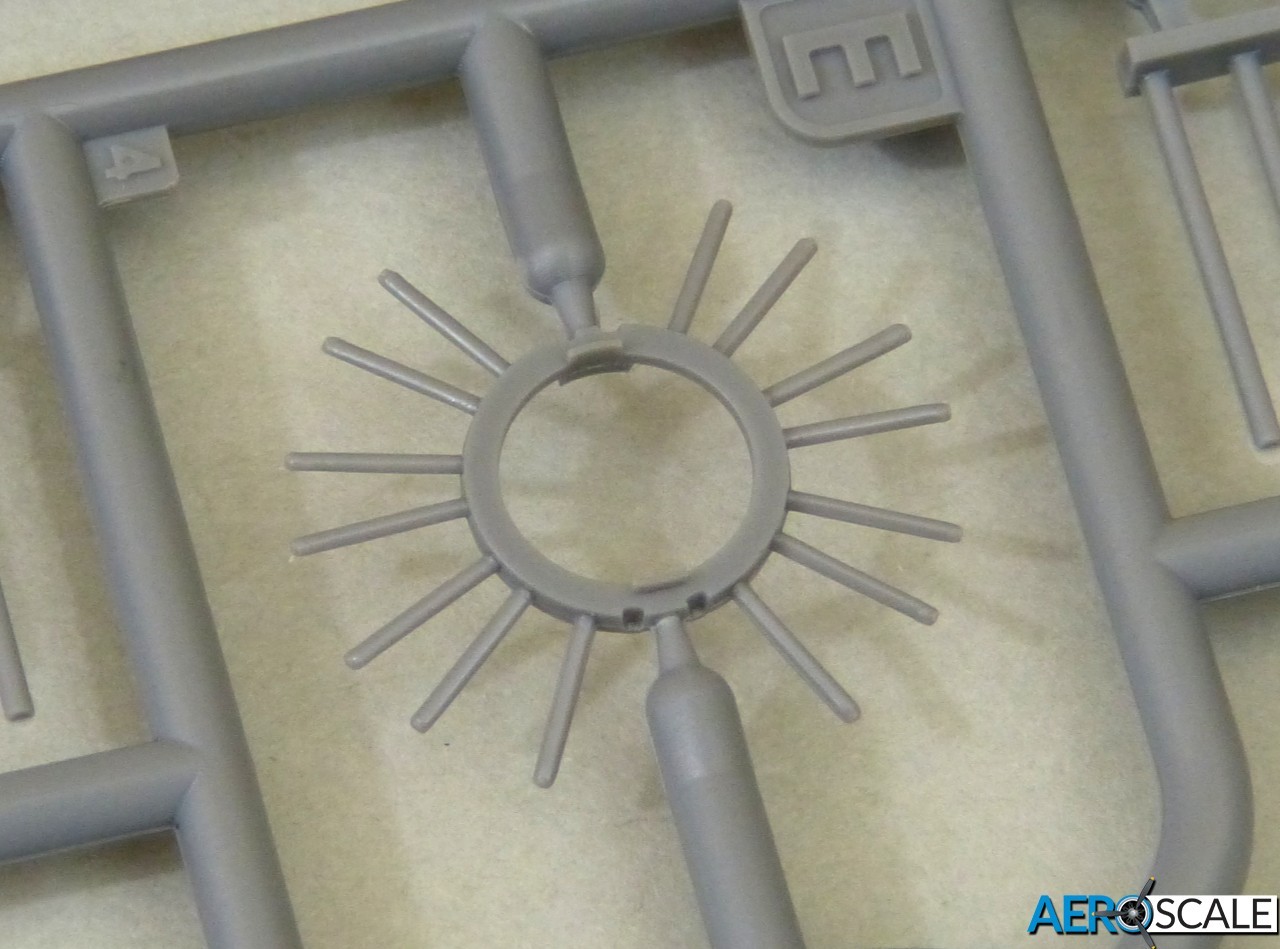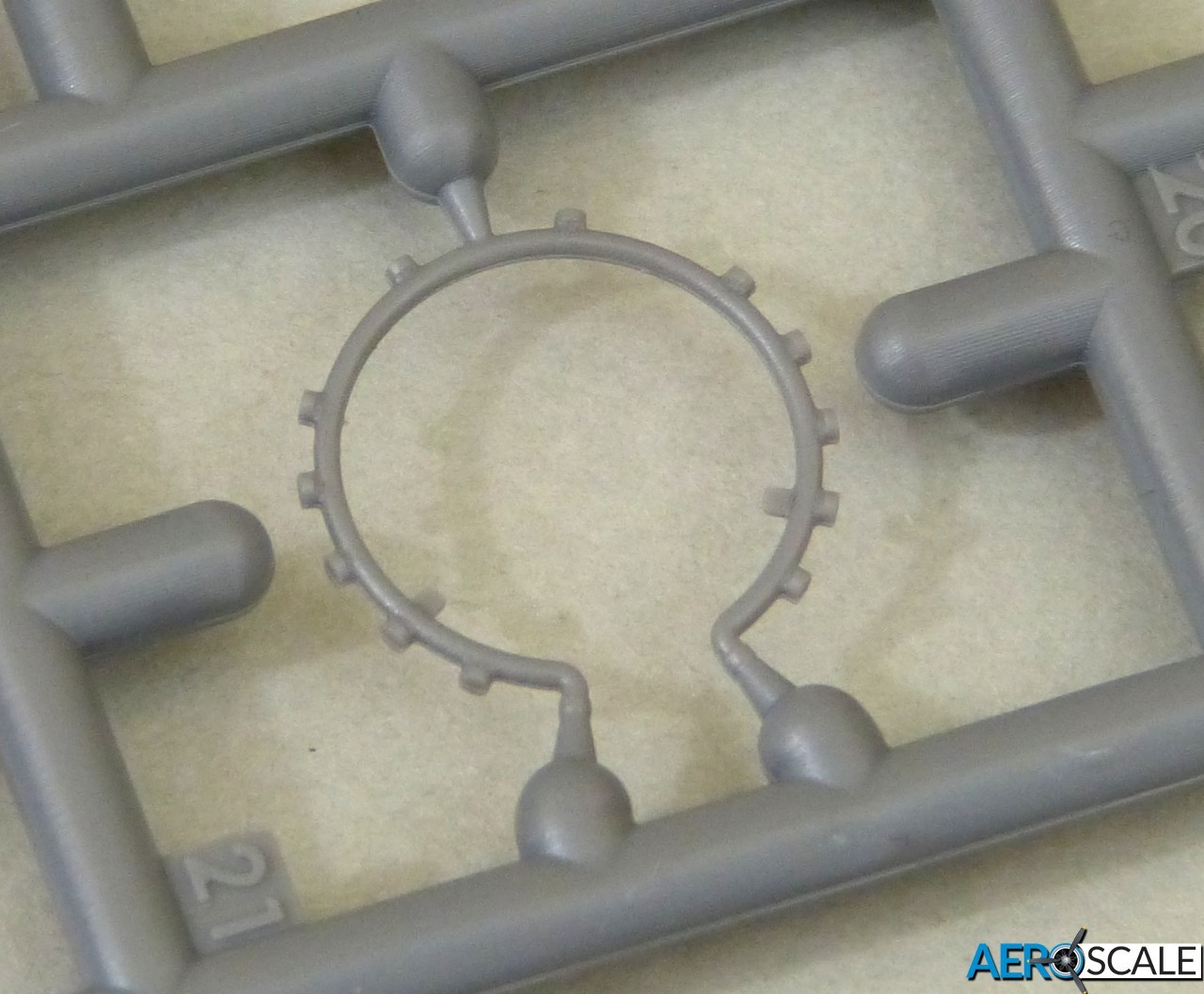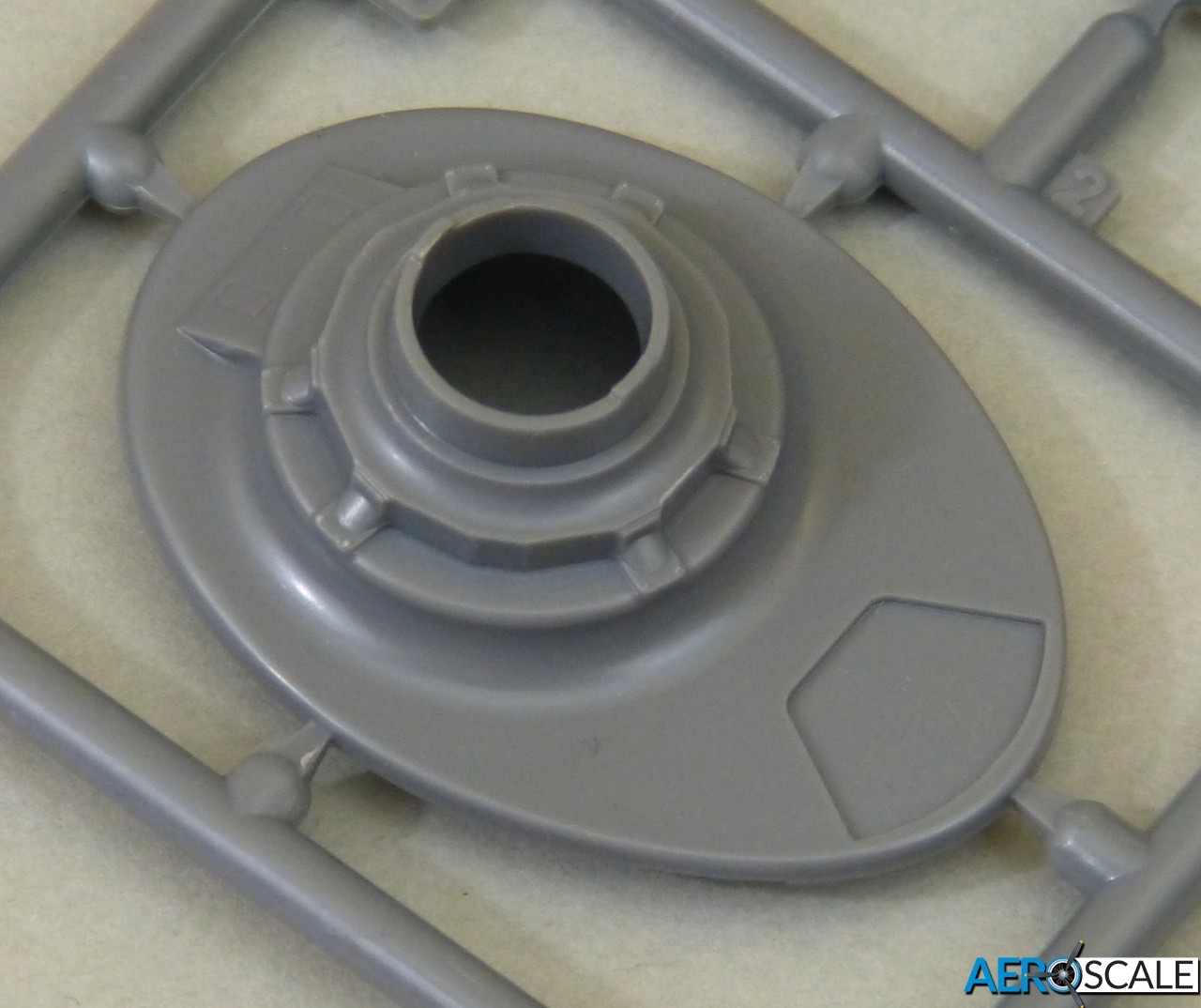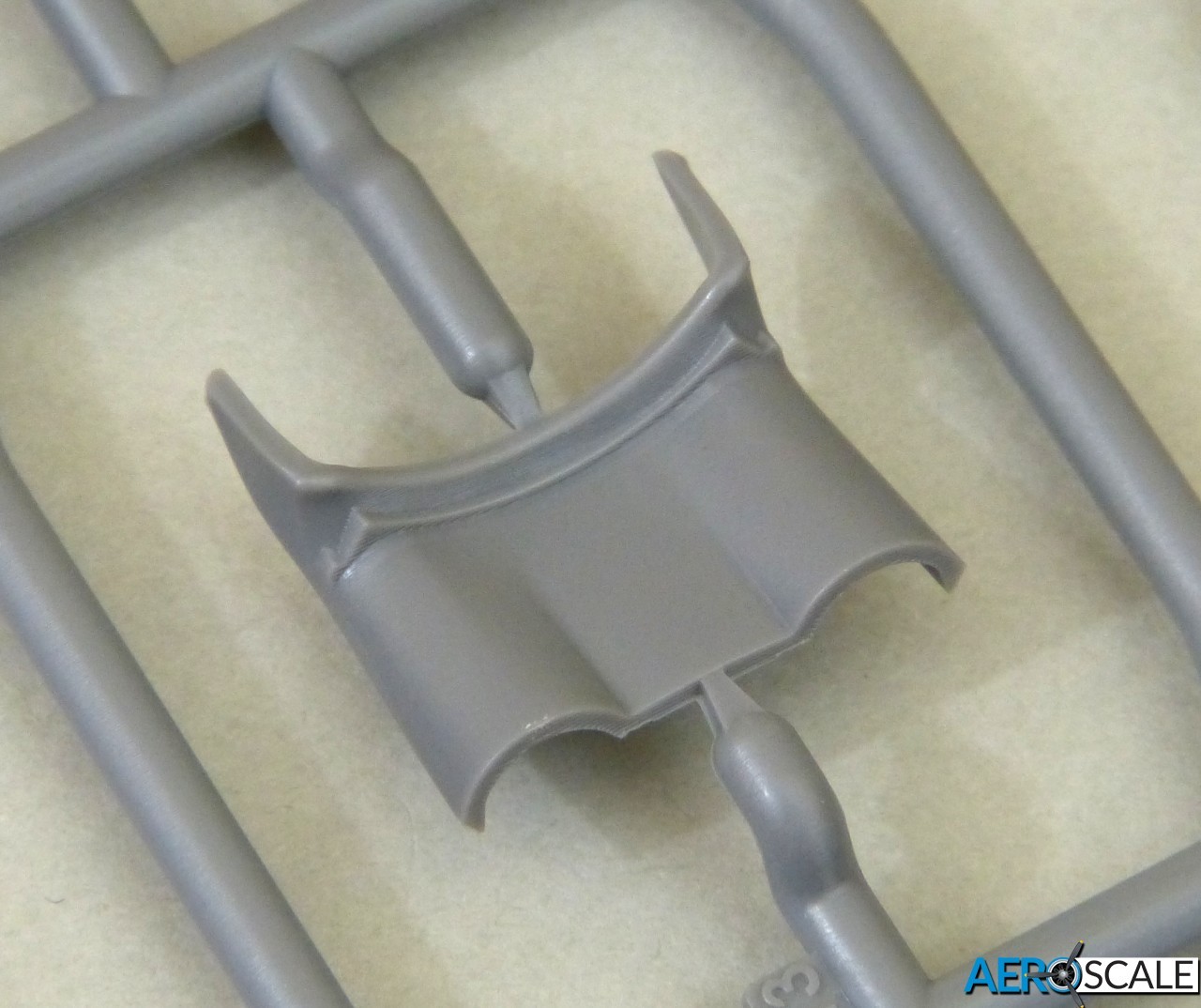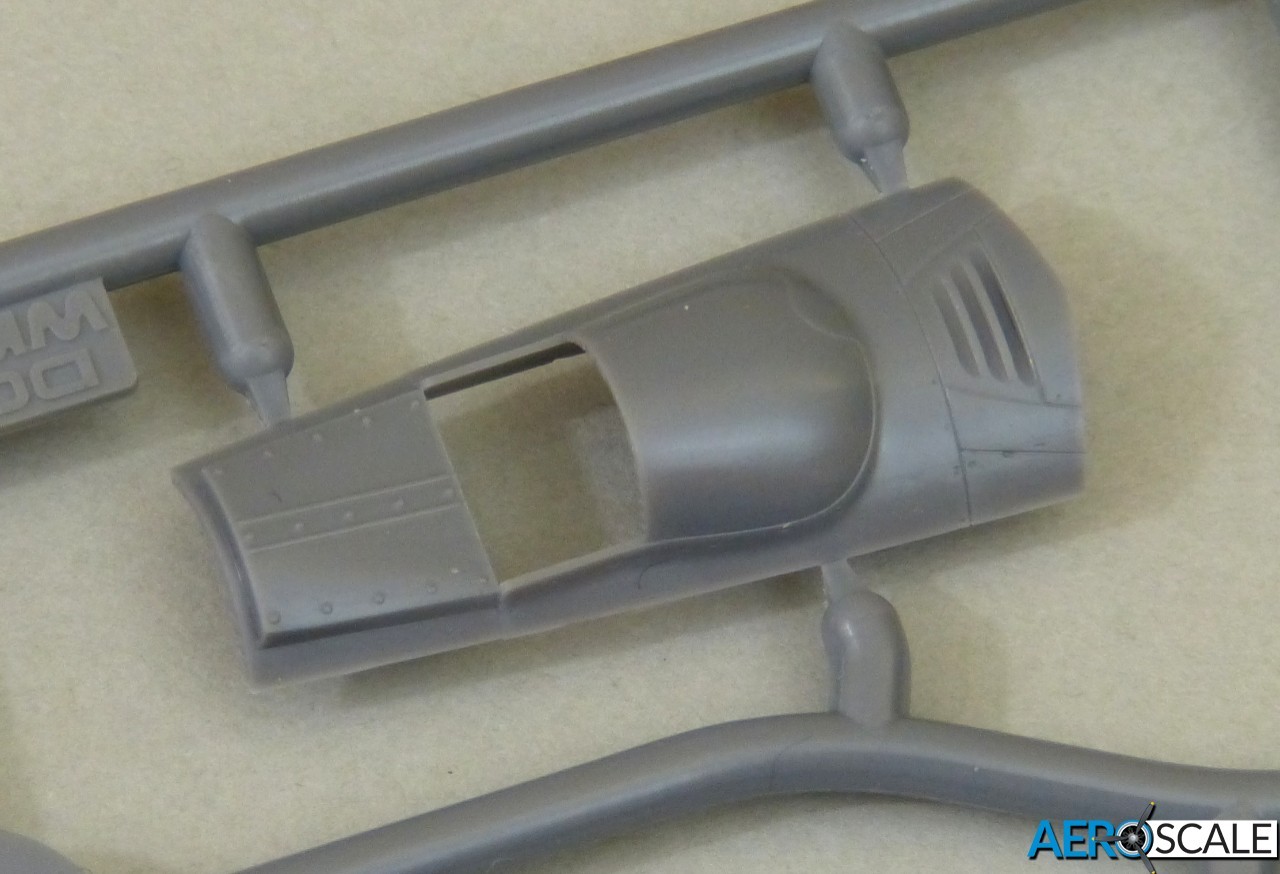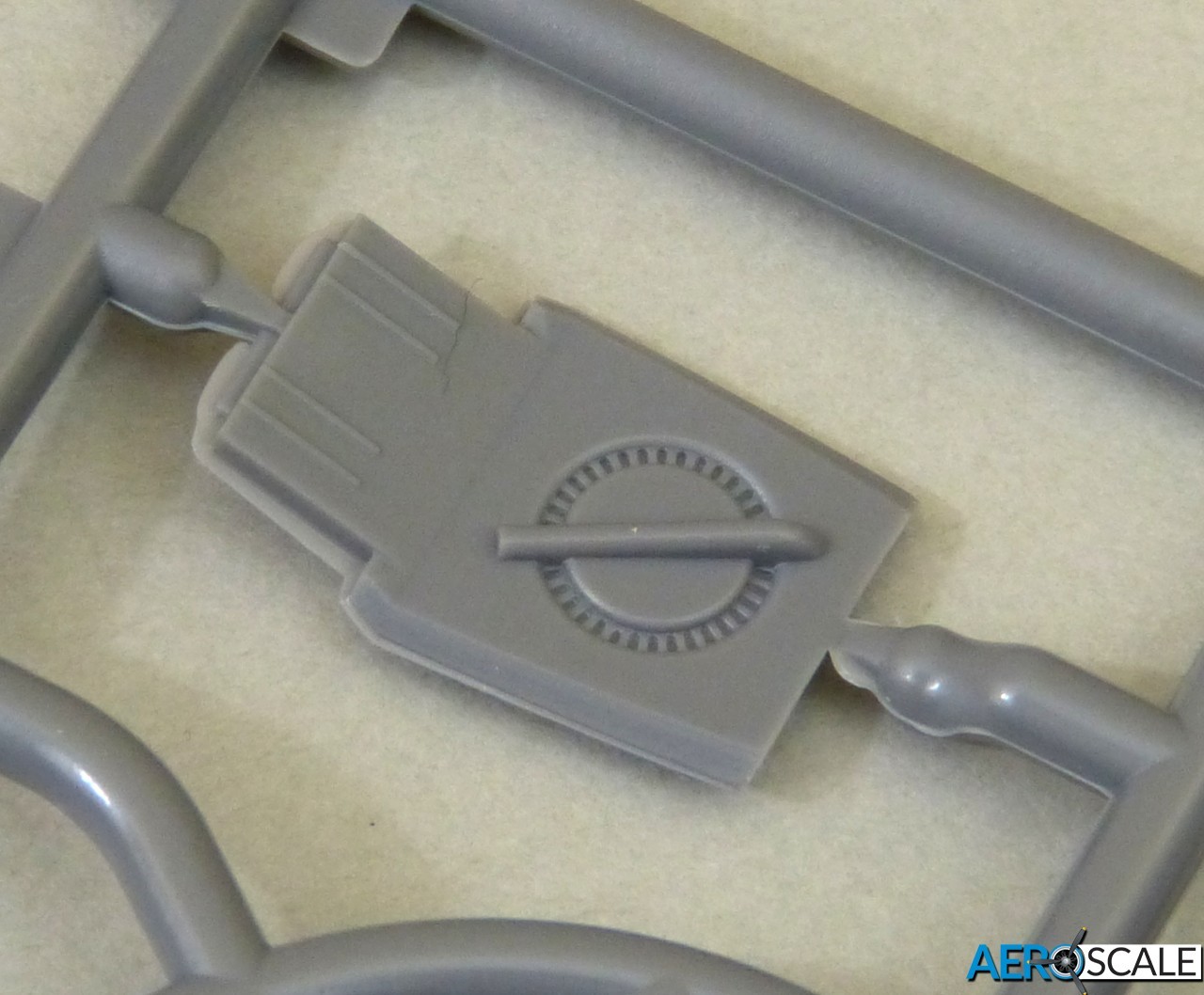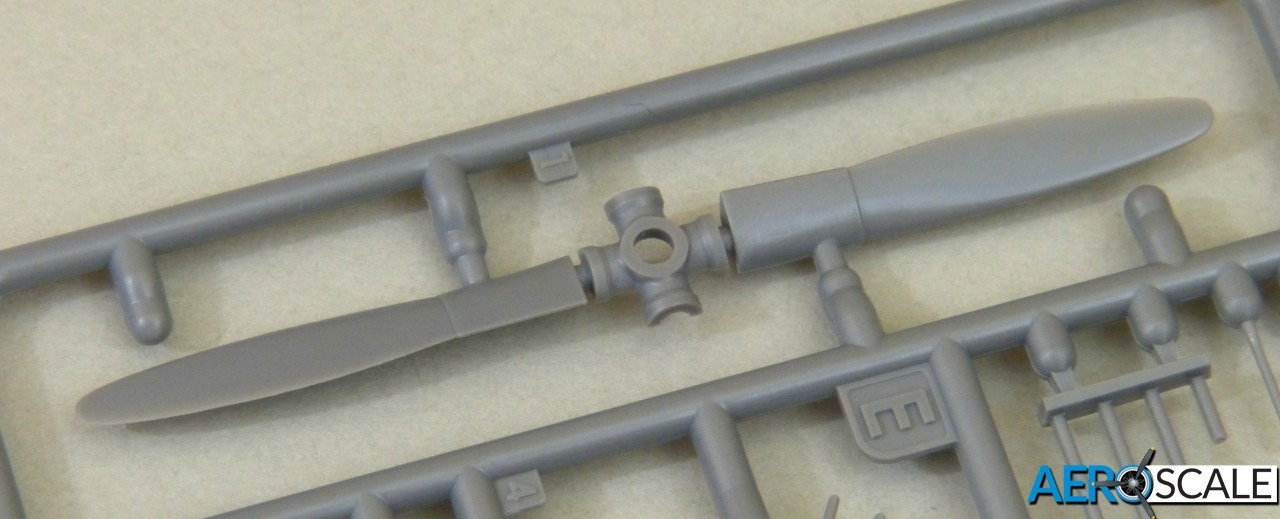 The main undercarriage is nicely handled, with a boxed-in wheel wells, plus gear legs with retraction pistons, brake lines and etched supports for the covers. The mainwheels have separate hubs and feature smooth tyres. Looking at photos of P-47Bs online, this is correct and makes a nice contrast from the usual treaded tyres. The wheels are moulded "unweighted", so I'll definitely file flats to give an impression of the sheer bulk of the "Jug".
The tailwheel is surprisingly complex, with 6 parts that will allow you to model it offset to add a touch of life to the finished model.
The clear parts are very well moulded, with crisp framing on the canopy. A slight disappointment is that the sliding part of the canopy is firmly closed, but it does give a truer-to-scale look than having the canopy sitting too proud of the rear decking. Happily, the canopy is very clear and free of blemishes in the sample kit, so time spent detailing the cockpit won't be wasted.

Instructions & Decals
The assembly guide is produced as a classy 16-page A5 booklet, printed in colour on glossy stock. The illustrations are very clear and the overall assembly is pretty logical. Colour matches are provided for Mr. Hobby, Tamiya, AMMO MIG, Hataka and LifeColor, so anyone should be able to find suitable paints wherever they're based.

The four folour schemes included are:
1. P-47B-RE s/n 41-6002, "White 1", flown by Col. Hubert Zemke, 56th FG, Bridgeport, September 1942
2. P-47B-RE s/n 41-5905, "White 5", Wright Field, Ohio
3. P-47B-RE s/n 41-5901, "Lucky Seven!" presentation aircraft
4. P-47B-RE s/n 41-6037, 1st Mixed Instruction Group, Brazil, October 1944
The decals look excellent. The sample sheet is printed in pin-sharp register with a satin finish. There's very little excess carrier film except where it's used to group multiple elements.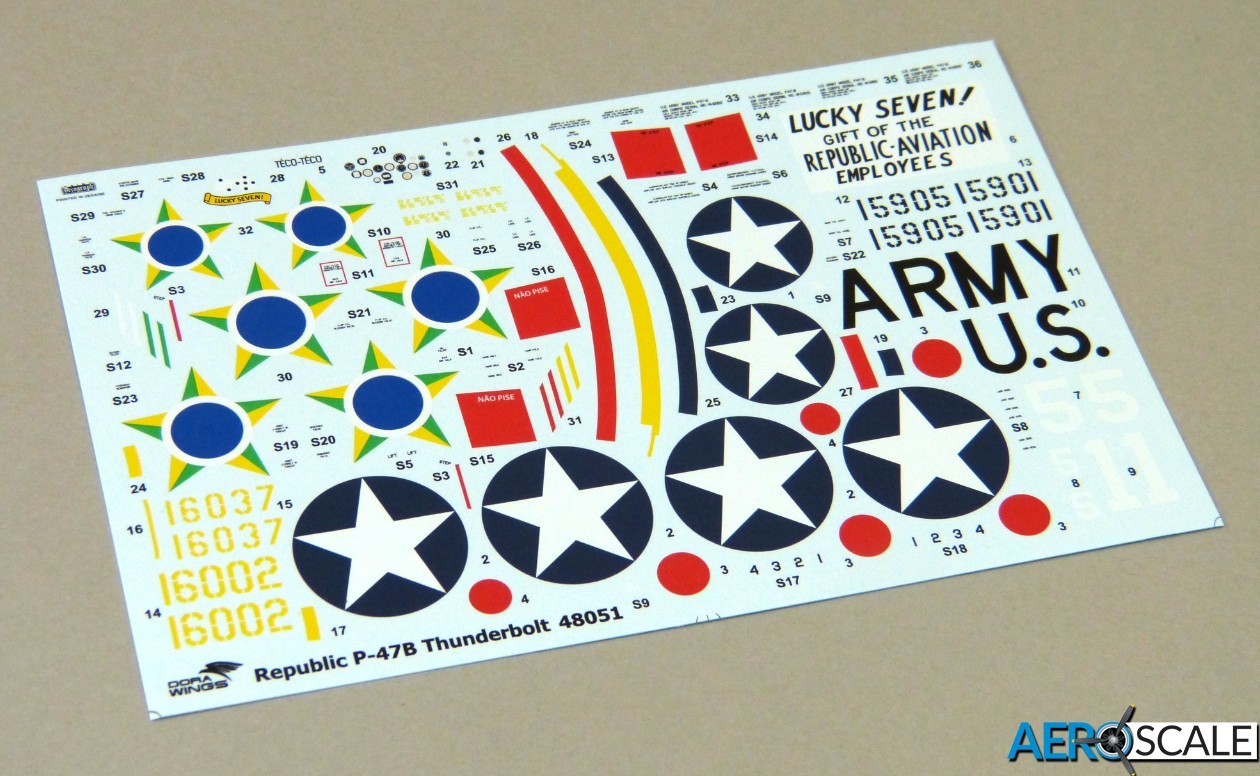 Conclusion
I'm very impressed by Dora Wings' P-47B. Offering a early variant of such a popular modelling subject should ensure it's a great success. It certainly deserves to be. Obviously, it's not a "shake the box and it'll build itself" sort of kit but, based on the test fit, I can certainly recommend it to modellers with a bit of experience. 
It's always great to see a new release from Dora Wings. The company was forced to cease production when Russia invaded Ukraine and their home city of Dnipro came under bombardment, so Dora Wings are to be applauded for getting back up and running following all the difficulties that they've faced. I wish them every success with this kit.
I'll be starting it as my first build in a long while as I finally get back to the workbench following a period of illness, so watch out for a build report in due course.
Item #DW48051 is available now from Dora Wings - Price: 38.00€
Many thanks to Dora Wings for the review sample.
Please remember, when contacting retailers or manufacturers, to mention that you saw their products highlighted here - on AEROSCALE