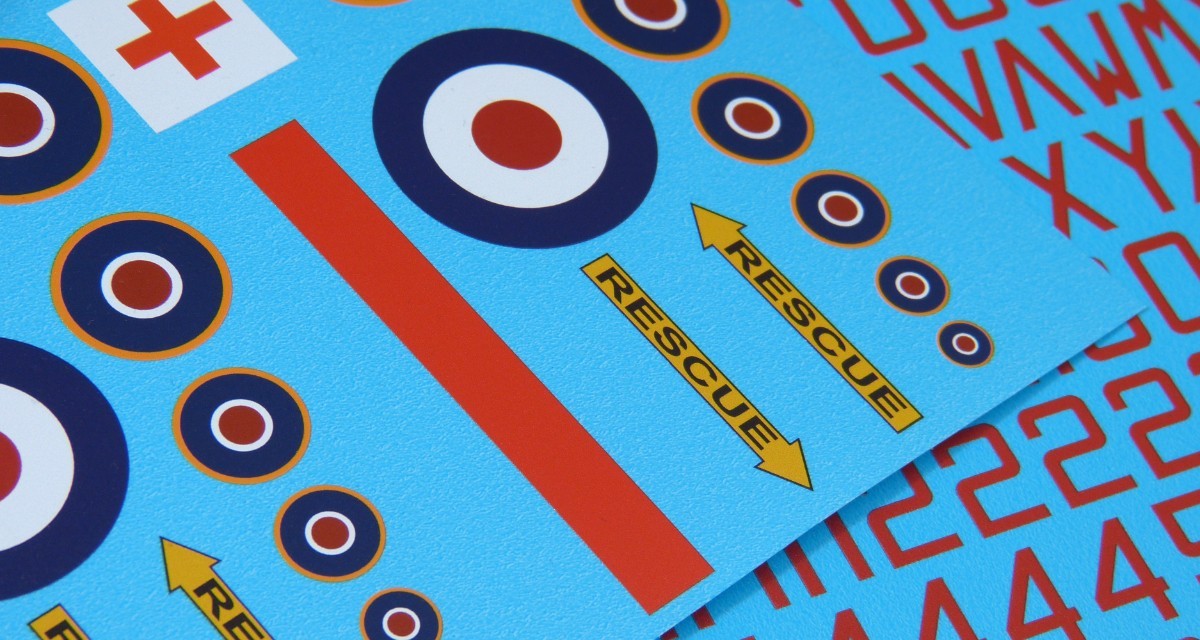 Traditional decals rely on a top coat of varnish to keep elements together and provide support for flimsy items. The downside to this is that the carrier film is prone to silvering if air is trapped underneath. What's different with the new Fantasy Printshop decals is that they completely dispense with the varnish layer, so there is no carrier film at all to worry about.
I've been lucky enough to be able to try some early test decals and the results were very encouraging. Application was totally conventional and straightforward, and even spindly items like squadron code letters were a cinch. As you can see, registration was pin-sharp on the small roundels and the decals have snuggled down nicely over moulded detail.
It's still early days and Ray is refining the process, but the potential is huge. It could signal the dawn of a new era for decals.
Please remember, when contacting retailers or manufacturers, to mention that you saw their products highlighted here - on AEROSCALE